Harley Davidson's New Wave
The 'Motor Company' is enjoying a renaissance as of late, highlighted by a new trio of exceptional motorcycles that have transcended the brand's somewhat colloquial roots.
I used to view Harley ownership with a mixture of circumspection and elation. The latter because, unless you've thrown a leg over an American-made, air-cooled Milwaukee V-Twin and experienced the epiphany of the deep sonic bass pounding through your soul like John Bonham decimating a timpano, you're missing something seminal in your finite time on earth. At the same time I've always been more than a little embarrassed by the culture, grooming habits and in particular the aggregate body mass index belonging to the typical Harley Davison rider. I'll put it this way, I have no desire to force-feed myself 5,000 calories of chicken wings and processed cheese spread until my midsection so balloons to Kasbah melon-like proportions that it protrudes from my fringed leather vest. I've no desire to pack my undoubtedly hirsute and rotunoid "old lady" on the back of my Easter egg-coloured bagger and ride in circles as she tries to eat a hot dog from a string. And I have no desire to festoon my body with hackneyed and clichéd mottos such as "these colours don't run" or "kill them all; let God sort them out," or anything else smacking of the mindless drivel that seems to gush perennially forth from Donald Trump's mouth.
My passions run toward gentility, full canvassed double-breasted jackets with handmade shoulders, and hand-lasted boots crafted from 200-year-old Russian reindeer hide. So if you, like me, value oral hygiene, enjoy the Burgundies from obscure climates like Petit Monts, and are slightly obsessed with washed rind unpasteurised cheeses, yet somehow find yourself inexplicably compelled to Harley Davidson ownership, fear not. Because the 'Motor Company' and the culture surrounding it is undergoing a seismic transformation and emerging with some of the most dynamic, genuinely fun and damnably stunning motorcycles on the planet. And even better, the new generation of Harley owners - as evinced by the staggering proliferation of Harley-related Instagram feeds featuring both impressively attractive women and stylish men - means ownership is no longer characterised by the provincial vestiges of the brand's past.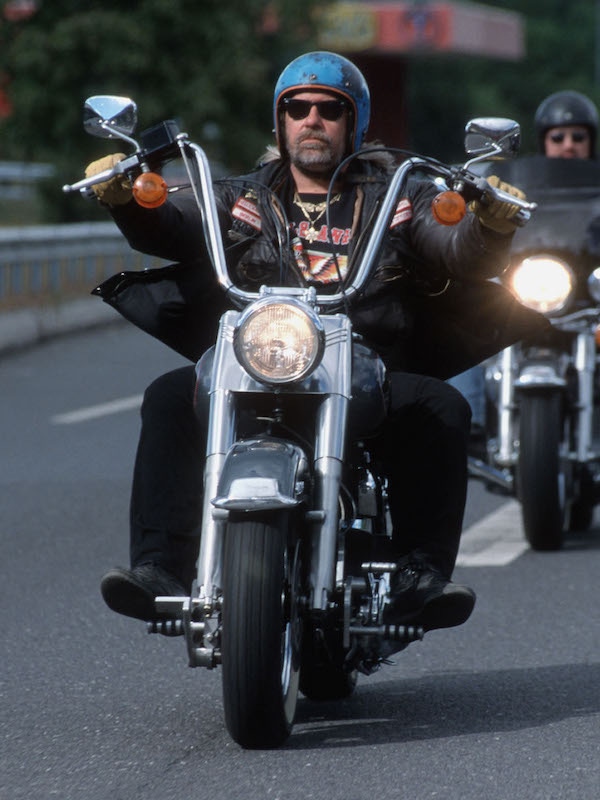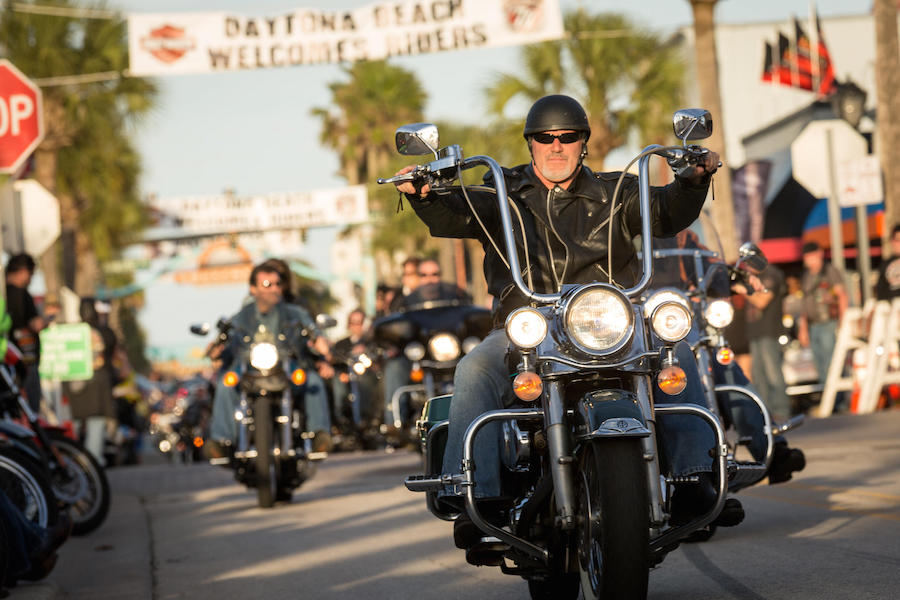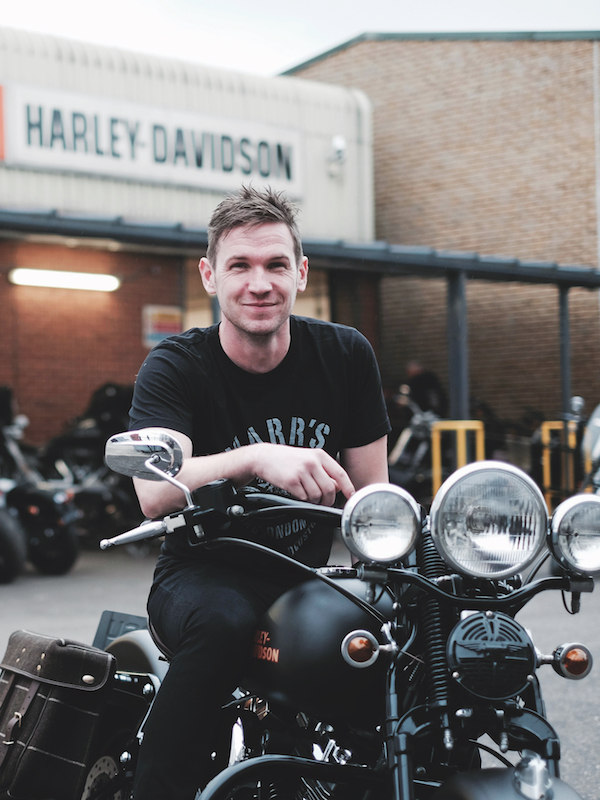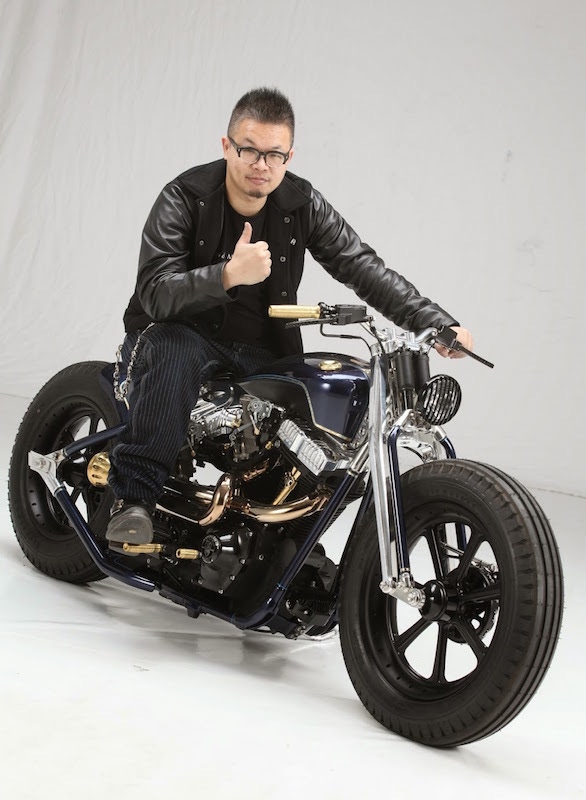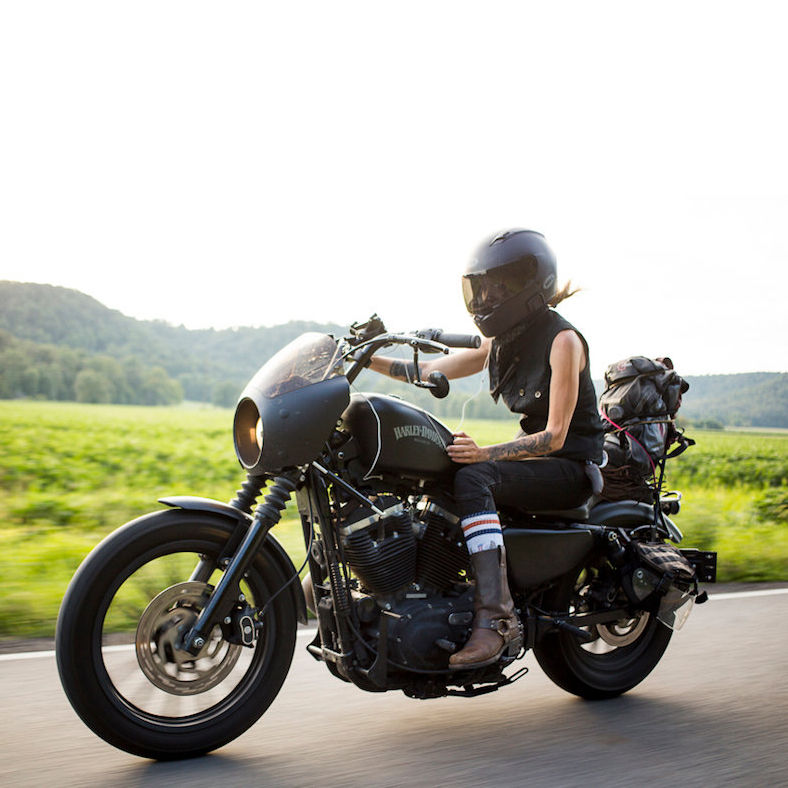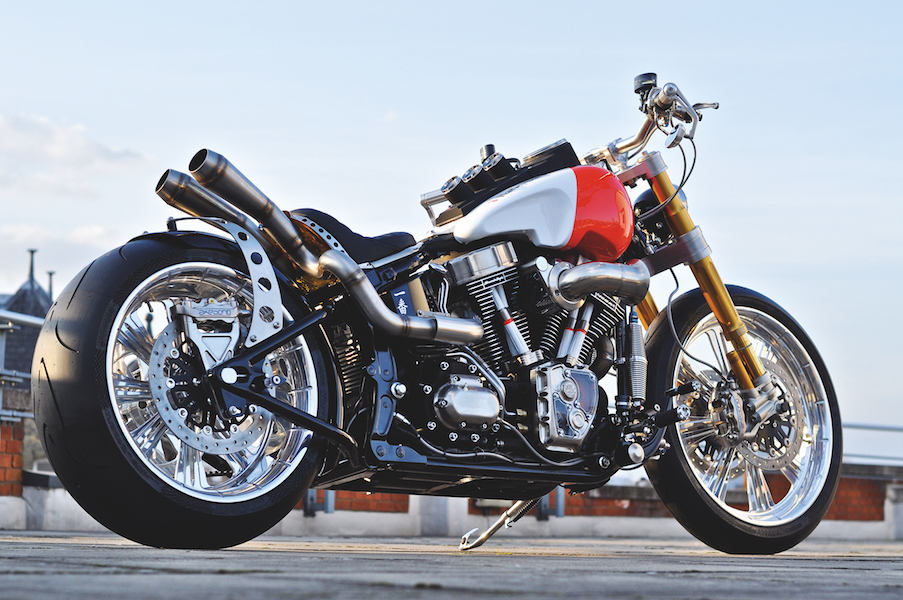 At the end of last year, I had the opportunity to ride what I feel are the three best looking motorcycles in Harley's current litany of machines: the Roadster, the Low Rider S and the CVO Pro Street Breakout. And they were each in their own way absolutely breathtaking in design and surprisingly excellent in function. How is it that Harley Davidson is able to create such brilliant looking bikes, each of which is wholly tapped into the prevailing zeitgeist of modern aesthetic culture? In my opinion much of this has to do with them paying apt attention to the bikes being created by brilliant young customisers like Charlie Stockwell of
Warr's Harley Davidson
, London and Winston Yeh of
Rough Crafts
in Taipei. Says Stockwell, "When I started putting inverted forks, rear sets and twin disc brakes on Sportsters it was relatively unheard of. It's nice to see that Harley Davidson understood there was a real demand for a great handling bike and came up with the Roadster."
The Roadster
Of the three machines that I had the pleasure of testing, the Roadster was the greatest revelation. Now, I've owned a Sportster before and found the bike top heavy, dull and in performance terms a total anathema to the sobriquet emblazoned on its gas tank. So I was simply amazed at how a change in geometry to place more weight on the front of the bike, an inverted cartridge type fork, twin disc brakes and .70 inches more suspension in the rear could utterly transform the Sportster into a an absolute blast to throw around.
It felt light and effortless to handle, balanced and sure-footed even when leaned over enough that its mid-rear foot pegs threw up a shower of sparks. Even better were the looks of the bike, which fused a sort of boy-racer style with the classic Sportster genetic blueprint to create a bike that felt wonderfully contemporary. It was the perfect bike for the urban landscape: small and nimble enough to squeeze between lanes, (although watch out for the slightly wider-than-you-think handlebars) and then great fun when you take it up into the canyons for a cathartic blast.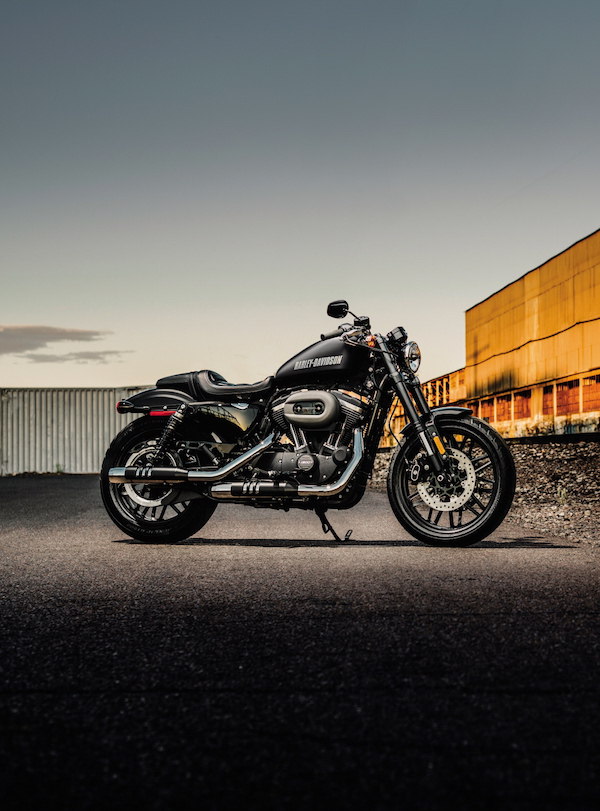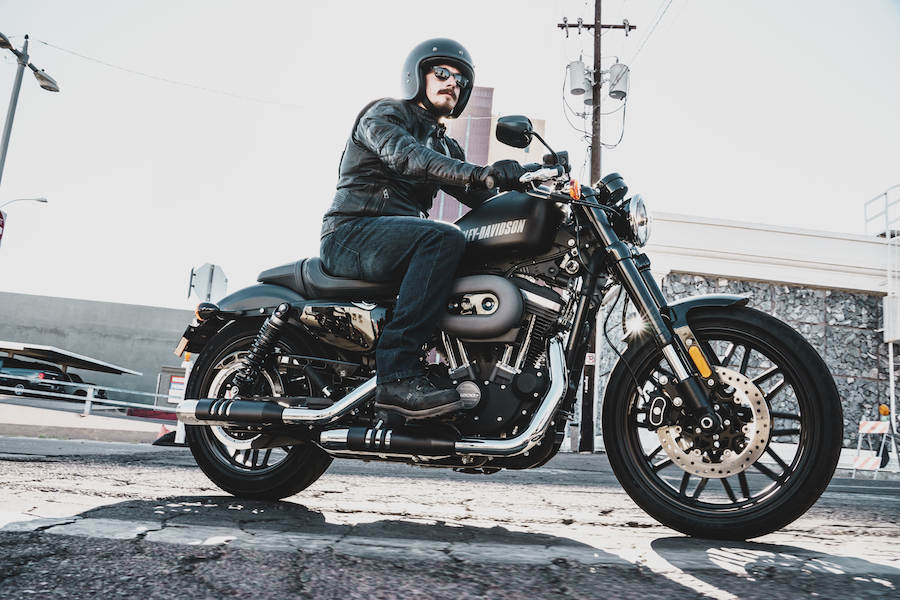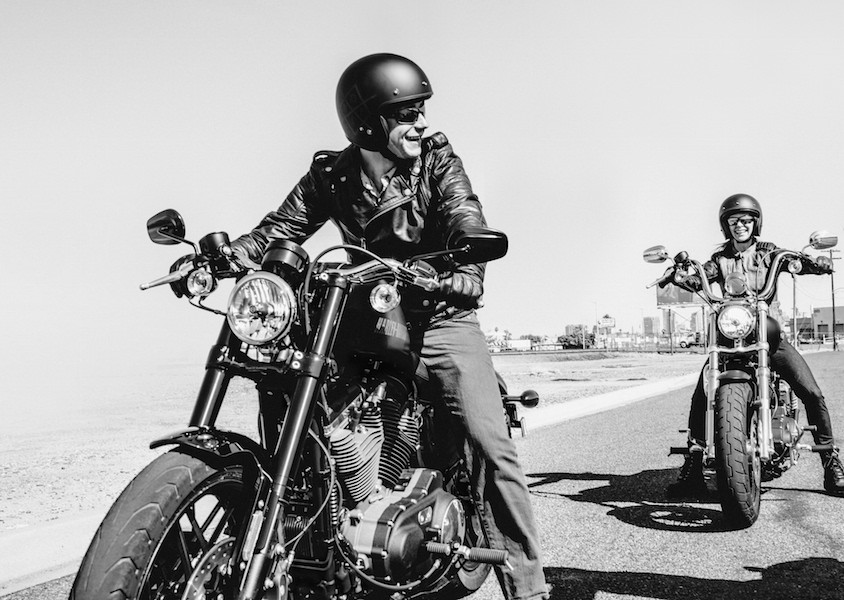 The Low Rider S
The Low Rider S on the other hand owes its aesthetic lineage in equal parts to Willie G. Davidson's iconic 1977 XLCR café racer and the FX television series
Sons of Anarchy
. Whatever the inspiration, the result is a motorcycle that is simply fantastic. And Harley's recipe for success consists of taking its most lithe and maneuverable Big Twin model, the Dyna, stuffing a 110 cubic inch Screamin' Eagle motor replete with a priapic open element air filter, and slamming it relatively low to the ground. Everything gets blacked out, and then a decidedly XLCR style pair of mag wheels – pimped out in gold no less – and mini fairing are added. And my God is this motorcycle fun. My first reaction to its delivery at my hotel Shutters on the Beach in Santa Monica, was to leap onto its back and hurtle up the Pacific Coast Highway, then turn into the canyons that connect with Mulholland Drive.
While not as nimble as the Roadster, the Low Rider S will leave you with a massive grin on your face, in particular each time you grab a fist full of throttle and the bike explodes like it's been smote up the arse by Mjölnir, hammer of Thor, the Norse God of thunder. But the Low Rider S continued to please even at standstill. It's so damnably cool looking that you become engaged in conversation with people all the time. With its lean, black, understated-yet-extroverted personality, it's the perfect modern Harley and you'll feel entirely at ease wearing anything from a black blazer and tailored denim trousers to jeans and sneakers astride it. It's even a motorcycle I could imagine arriving to a black tie event on.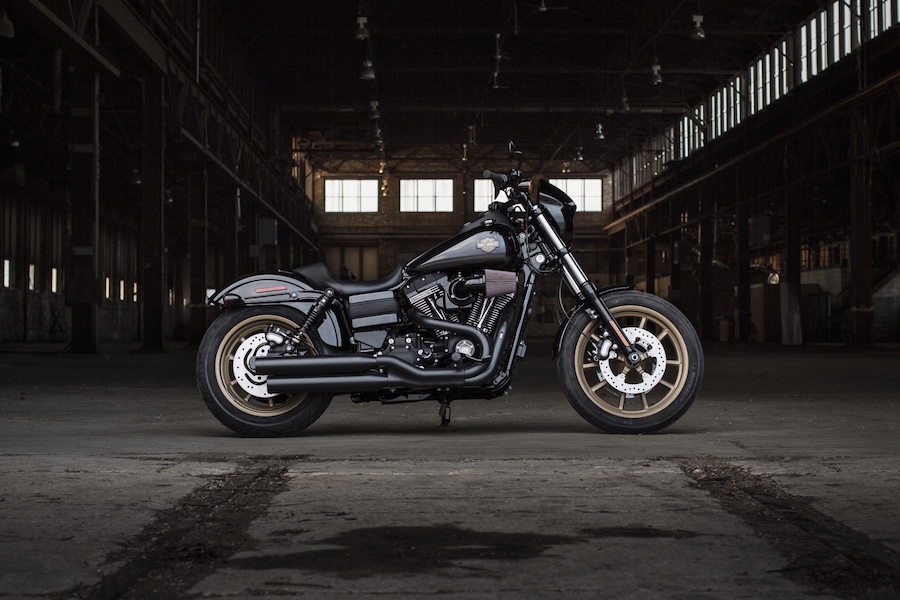 The CVO Pro Street Breakout
The final bike completing this latest almighty triumvirate of Harley's new line up was the
CVO Pro Street Breakout
, a bike with the same 110 inch Screamin' Eagle Motor found in the Low Rider S. From a purely aesthetic perspective, the CVO Breakout is as menacing and sinister as it is alluring. Taking inspiration from drag strip racers from the '50s and '60s, Harley's design team created a bike with a certain sense of dynamic tension akin to a large predatorial cat about to pounce. And though it looked impressive, the Breakout was the least nimble of the three due to its use of the Softail frame – a faux-rigid design with minimal rear clearance – as well as the corresponding weight of the big machine. That having been said, on long straight sojourns down the highway to dine at Manuela – something of a local farming culinary hot spot in the Los Angeles Art District – the CVO Breakout proved a reassuring and phenomenal looking steed.
Even more interesting was when researching opinions on the bikes in question I discovered that thanks to social media's all-encompassing reach, we are now amid a vibrant internationalisation of Harley culture from Taiwan to Russia, Indonesia to Thailand, Dubai to Germany. This organic grass roots galvanisation perpetuated by the next generation of customers has transformed what was once a colloquial American dialect into what may well be the most relevant international motorcycle language around.