HEROES OF THE FRONTIER
The Rake speaks to the horological doyen Shary Rahman on the tireless innovation of Audemars Piguet, a house that continues to tick every box for the discerning watch collector.
Audemars Piguet's success in adorning the wrists of A-listers — from Jay-Z to Denzel Washington via Ellen DeGeneres and James Corden — has brought the house wider public attention. Clued-up members of the mechanical watch intelligentsia, though — serious collectors who care about creative yen, artisanal detail, progressive design and technical mastery — pay more heed to the musings of the Bangladesh-born Londoner Ahmed Rahman (a.k.a. Shary), an avid watch collector whose affection for the 144-year-old haute horlogerie giant is in abundant evidence on his Instagram page, @time_mechanic. Shary, an avid James Bond fan, had his passion for watches ignited by the Omega Seamaster Professional 300M's appearance on Pierce Brosnan's wrist in the mid nineties. Audemars Piguet, meanwhile, caught his hungry eye during his university years. "I was doing an internship at an investment bank, and the Royal Oak Offshore came on to my radar," he says. "At that time the trend was very much about big, bulky watches, and the Royal Oak Offshore was basically the Royal Oak on steroids. So on the last day of my internship I walked out with my pay cheque, went to Marcus Watches [in Mayfair], and bought my first ever Royal Oak Offshore. I still have it. I'm never going to sell it. I still wear it a lot." The youthful Shary would never have known, that happily fateful day, that his new purchase would stand up admirably to the stringent watch-collecting benchmarks he would go on to establish in the ensuing decade. "I hope I've matured as a collector, and I've come to realise there are three parameters I look for when I am collecting," he says. "Number one is aesthetics. I like watches to have a timeless style about them. Secondly, story and provenance have become much more important to me now than they used to be. The Royal Oak, for instance, has a terrific story behind it — it was designed by Gérald Genta, based on the porthole of the H.M.S. Royal Oak.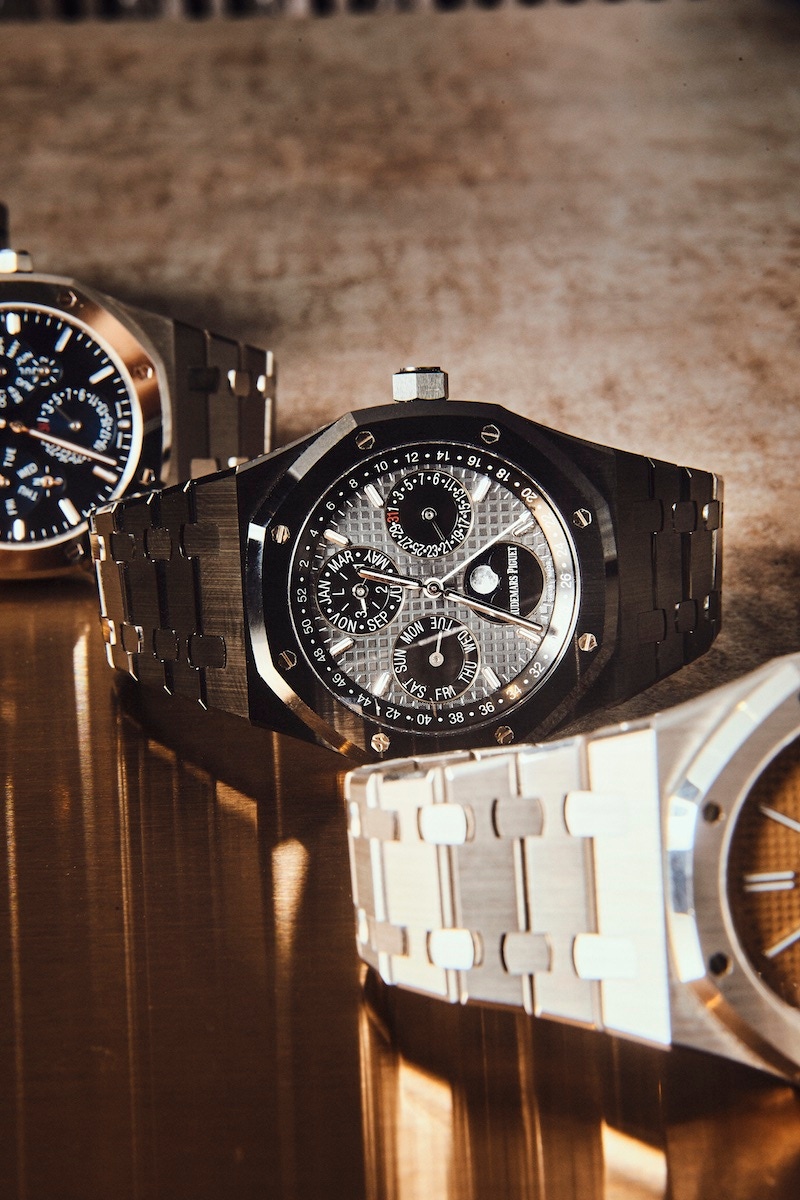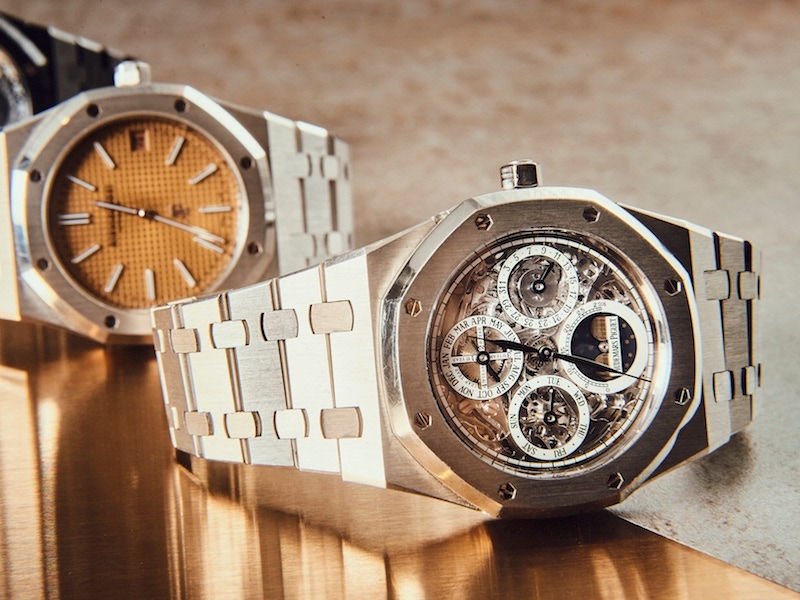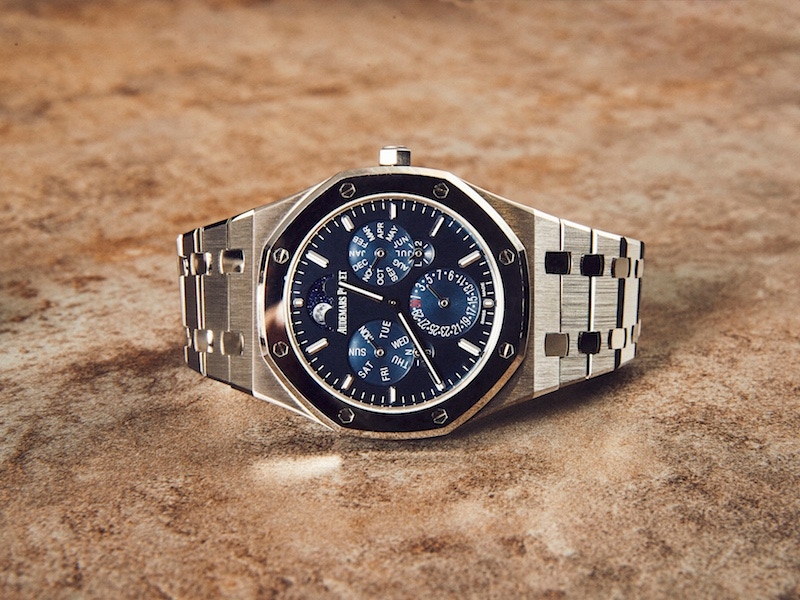 "The third thing I look for is what's inside. You learn as you collect, and as you learn you become more detail-oriented — the little things give you more pleasure, and those little things can be found in the movements: how parts are polished, how they're finished, what kind of balance wheels are used, the hair springs, and so on. My background is engineering, so it's always been very interesting for me to find these things out. How did the split-second chronograph work, for instance, or how does a minute repeater make all that noise?" Shary's first Audemars Piguet purchase, though, goes further than fulfilling his triumvirate of acquisition priorities: it neatly epitomises an even nobler virtue that he sees as the maker's USP — its refusal to sit on its creative laurels. "How do you take such an elegant watch as the Royal Oak, with such a rich pedigree, and evolve it into something more relevant and progressive?" Rahman asks. "The directive given to Emmanuel Gueit, AP's designer at that time, was to create a watch for the millennium, and that's what he did, by incorporating all those interesting new traits into the Royal Oak Offshore. It had these rubber gaskets on the side, rubber pushers, that very industrial look, but also had a sort of raw elegance to it, which I really admired." This rampant progressiveness, Shary argues, goes back decades. "Who wore a luxury steel sports watch when they introduced the Royal Oak? But they still went against the grain, and when there were few takers for it in the beginning, they didn't give up with it. Now it is one of the most coveted timepieces of all time. They keep on challenging. They don't rest on their laurels because something's selling like hot cakes. They move on, they progress and they take it to the next level. And that's what I love about the brand."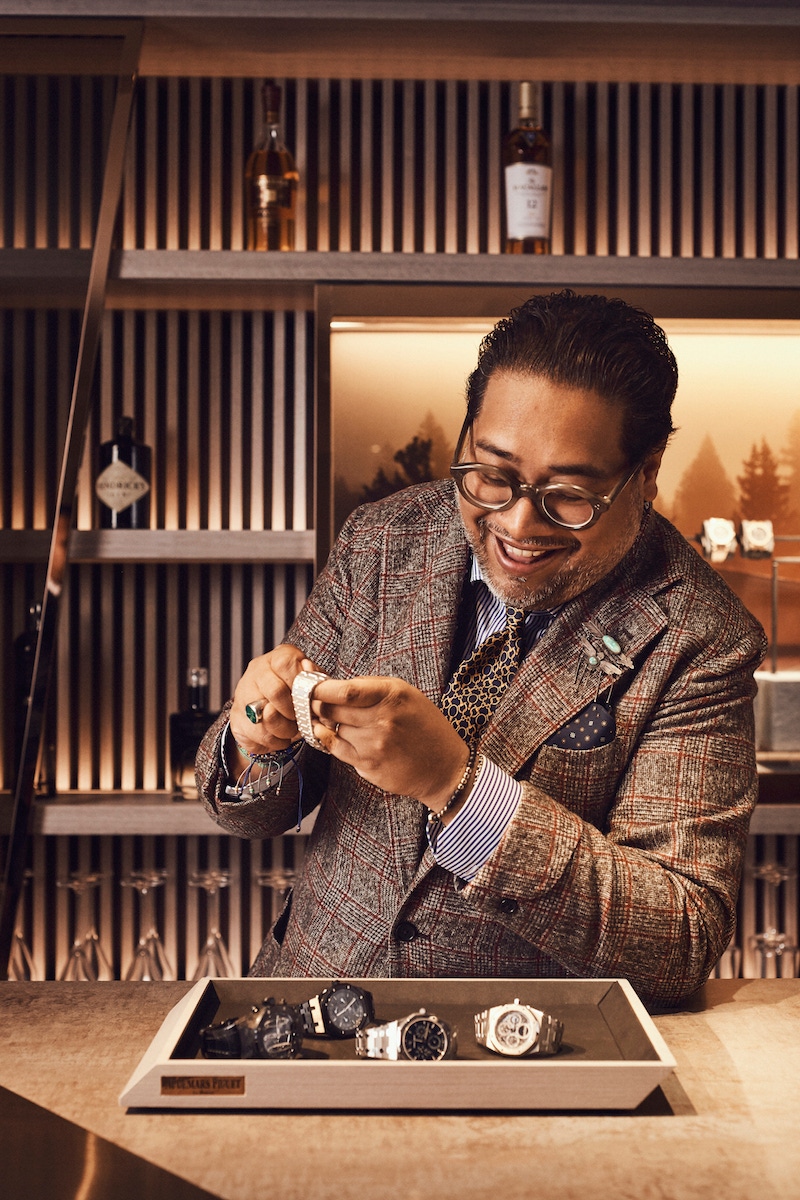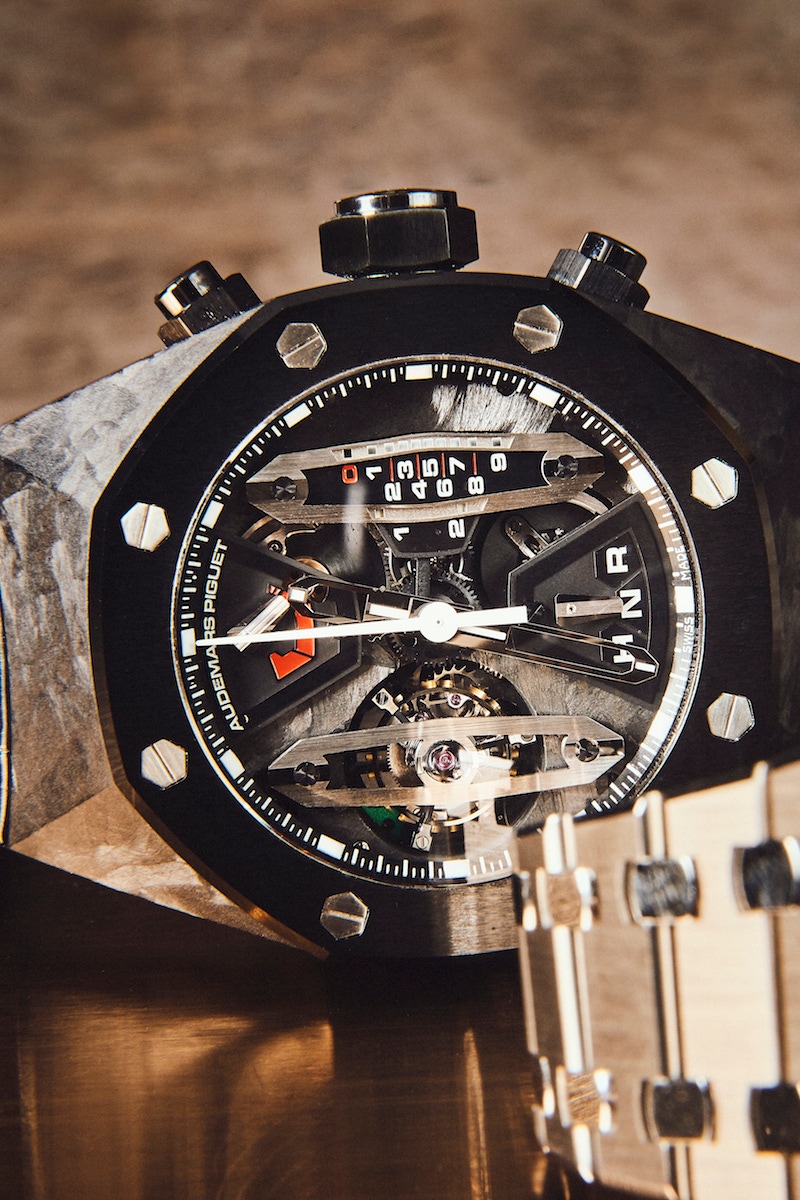 Another, more recent, saga demonstrating the company's intrepid zeal, Shary says, begins at SIHH 2017, when Audemars Piguet unveiled the Royal Oak perpetual calendar made from black ceramic — and thus rust-, rot- and scratch-proof, heat-resistant, hypoallergenic and impervious to the ravages of water. "Ceramic watches weren't unheard of before that, but Audemars Piguet did it with a perpetual calendar, and made not only a full ceramic case but also a ceramic version of a bracelet that until then had only been made in stainless steel, titanium or platinum. It's one of the best designed and most comfortable bracelets in the history of watch bracelets. It exudes elegance, but it's also very comfortable and very practical. It takes 600 hours for one to be made." Typically, Shary pointed out, this massive horological feat didn't whet the house's creative appetite. "They could have just said, 'We have a hit — let's have a limited production, keep our friends and customers happy'... But what did they do? Earlier this year they dropped another Royal Oak black ceramic perpetual calendar with an open-worked dial. This one is a whole different level of craftsmanship. You can see the level of finishing and the thought that has gone into producing the perpetual calendar movement."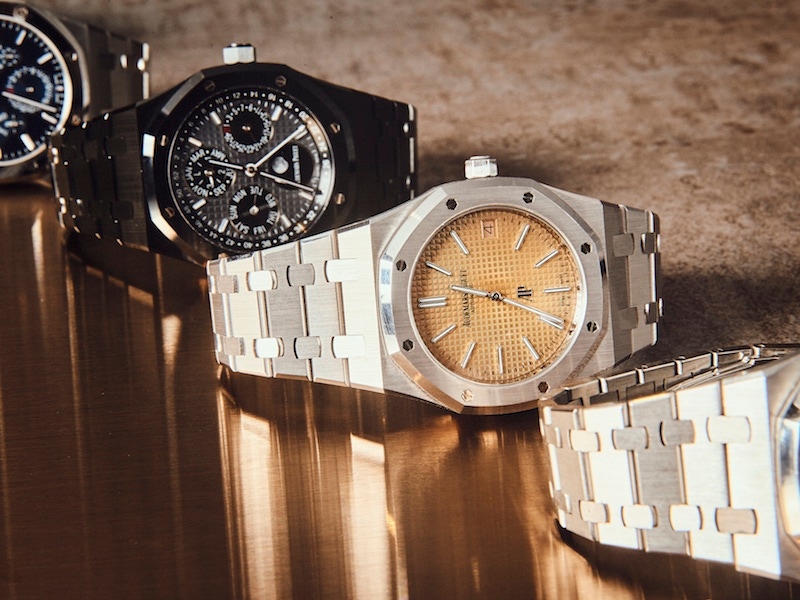 Rahman also counts the Jules Audemars series and the original Jumbo Royal Oak among his favourites, and is on the hunt for models including the John Schaeffer Minute Repeater ("a T.V.-shaped wristwatch from the early nineties; I've come close a couple of times at auction but haven't bagged one yet") and the Jules Audemars Equation of Time ("What are you going to do with that complication in this day and age? It just doesn't matter. It gives you that little kick"). So what would he like the brand's future to hold? Pointing out that the Code 11:59 collection "offers watches with some of the Royal Oak's DNA embedded in them for future generations who are unused to the Royal Oak", he adds: "What would be great from a collecting point of view would be to see more watches that are blessed with DNA from the brand's rich archives combined with the expertise of Renaud and Papi, AP's in-house movement manufacture, who make some of the best movements there are." In short, Audemars Piguet have a tough act to follow — themselves — but Shary is not alone in sensing plenty of classics to come from the Swiss house. Read the full story with Shary in Issue 67 of
The Rake -
Subscribe
here.