High Summer Collection with Alexander Kraft Monte Carlo
Alexander Kraft expands his summer repertoire with new twists on classic sporting designs, whilst there is a re-stock of popular pieces from the previous Alexander Kraft Monte Carlo collection.
Not widely publicised, Alexander Kraft played polo to a very high-level across multiple continents. As well as being a pinpoint shot, a fluent tennis player, and now an international tastemaker with his Alexander Kraft Monte Carlo line, he knows a thing or two about sporting elegance. Alexander Kraft Monte Carlo has used classic sporting designs as a buttress for creating his own subdivision of casual elegance. In this way he has set a precedent to have one elegant anchor piece paired with other more casual pieces. Responsible for the ingenuity of his designs that seamlessly fuse with one another to form this new era of timeless-yet-relaxed elegance, the unique sartorial enactment from Alexander Kraft Monte Carlo has quite simply been a masterstroke. For the label's likeminded legion of followers, it is a boost that they can brace themselves for the launch of new styles on a regular basis, and on this occasion the re-stock of some extremely popular Alexander Kraft Monte Carlo garments.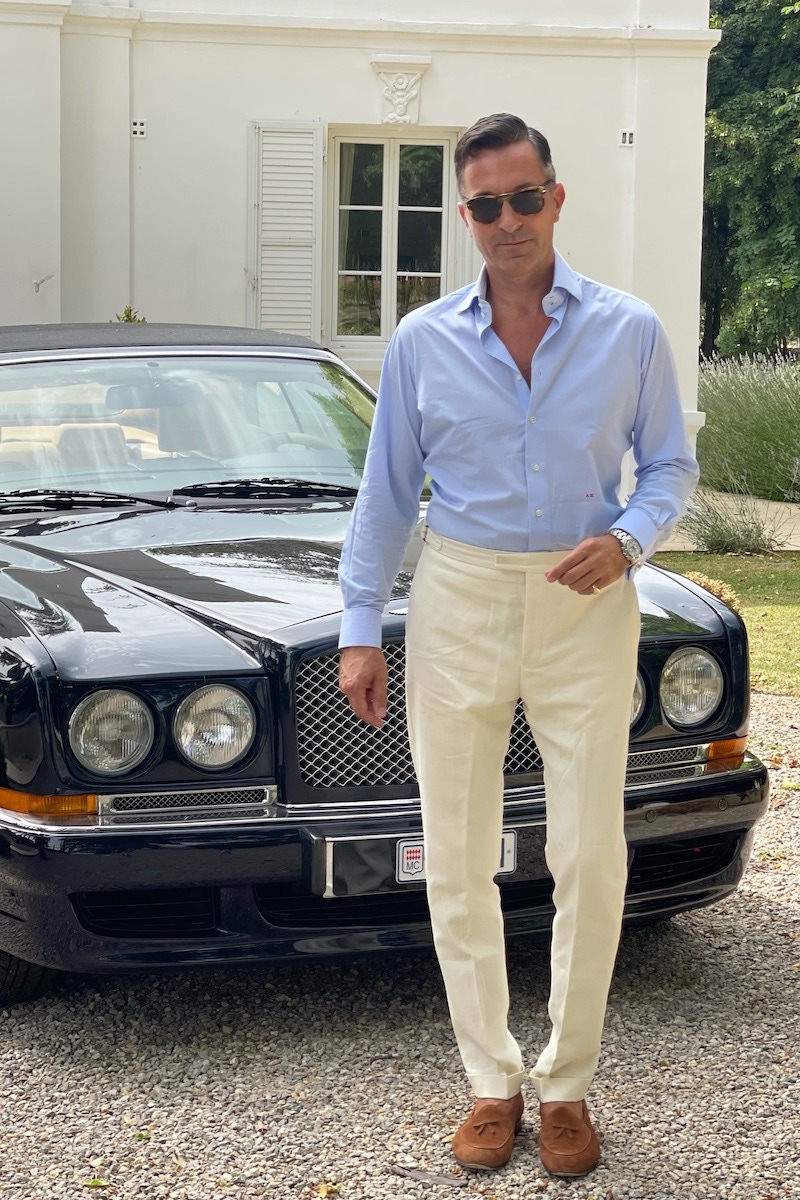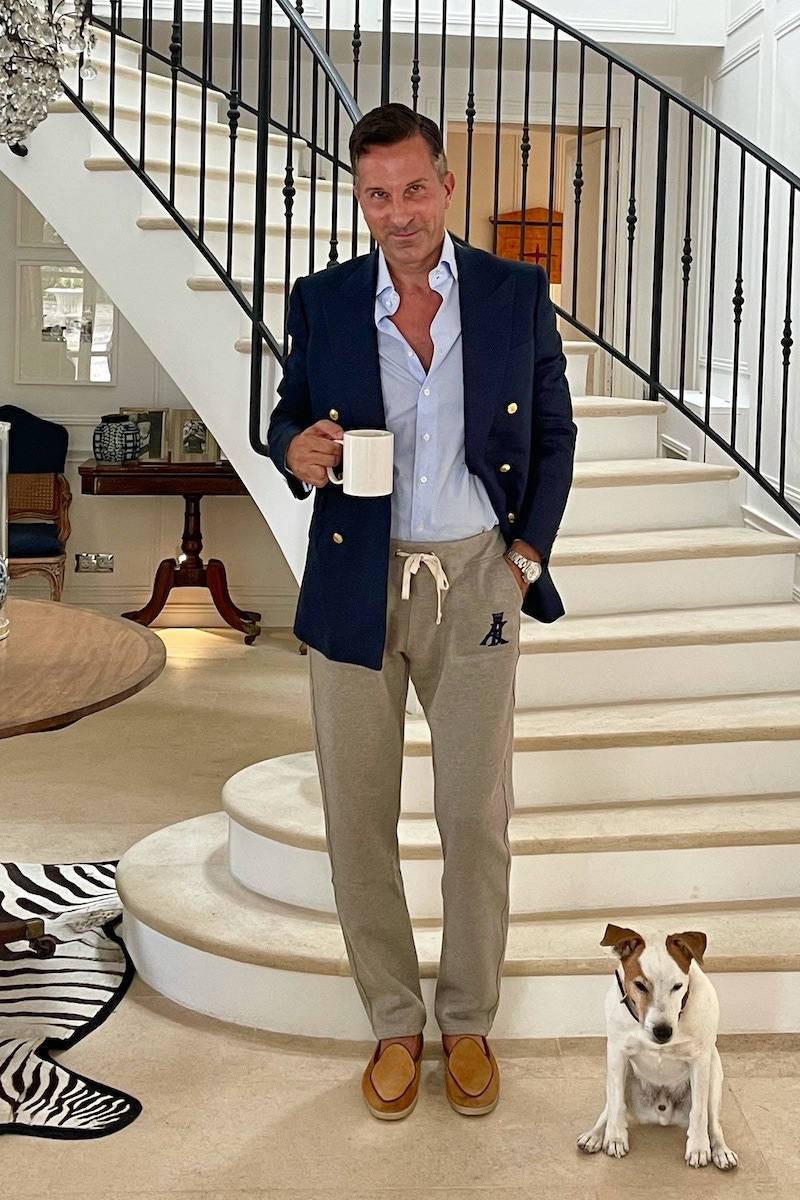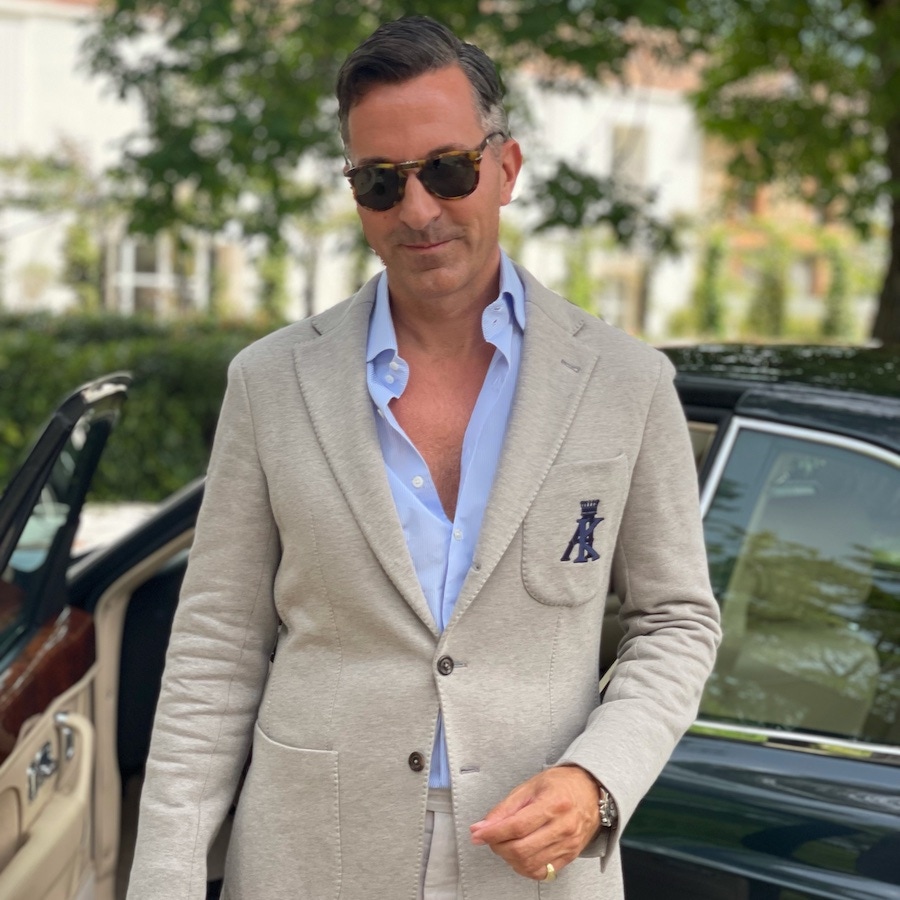 New as part of the high summer collection, the grey unstructured tennis blazer and pants — in both men's and women's — certainly captures the mood in the sartorial world of informal elegance. As he has cunningly done before, Alexander Kraft has taken a classic piece of sportswear and refined it for polite society. Just as two hundred years previously, the riding coat was elevated from country to town wear, we are now perhaps seeing the next evolution of classic taste. Worn as separates, the jacket complements the Alexander Kraft Monte Carlo range of jeans and cream trousers. And as Mr Kraft demonstrates, the bottoms look elegant with a classic double-breasted blazer. It is the act of dressing up the sweat pant, and not the art of dressing down the navy linen double-breasted blazer. The navy long-sleeved polo proved extremely popular, therefore it has been re-stocked just in time for summer vacations. Elsewhere, the best-selling cotton and linen twill Riviera trousers also return to full stock. Lightweight, and cut higher on the waist than most contemporary brands, these trousers have a slim silhouette and feature a button-fly and buckle side-adjusters. The hems have been thoughtfully left open for your tailor to finish with the AK 4cm cuff. For an impending trip to a smart destination in the Mediterranean, the Riviera style is the consummate trouser to take with you.