High Summer Fast Shipping Edit
Finding something last minute that will arrive in time is not an easy task, so we've taken the liberty of doing it for you.
Weddings, festivals, and other major events that are usually inked in our diaries have returned to somewhere near normal. And that's not to mention the added desirability for some folk to utilize air travel again. With such a long time waiting in the wings, it has revealed some gaping holes in our wardrobes, and due to this flurry of events, sometimes these voids need to be filled at very short notice. Knitted polo and T-shirts One of the most fundamental and versatile assets in a man's wardrobe, a short-sleeve polo shirt can cover multifarious assignments. For summer an expertly knitted linen or cotton polo should be your port of call. Italian brands Lardini, Stile Latino and Z Zegna are the go-to labels for luxurious polo shirts. Not considered a cardinal piece, we cannot underestimate the merits of a knitted T-shirt. Tyrone Power frequently donned one tucked into a pair of Hollywood Tops. Inspired by 1950s sportswear, emulate the King of the Movies with The Anthology's Supima cotton knitted t-shirts, and a pair of Edward Sexton Hollywood Top trousers.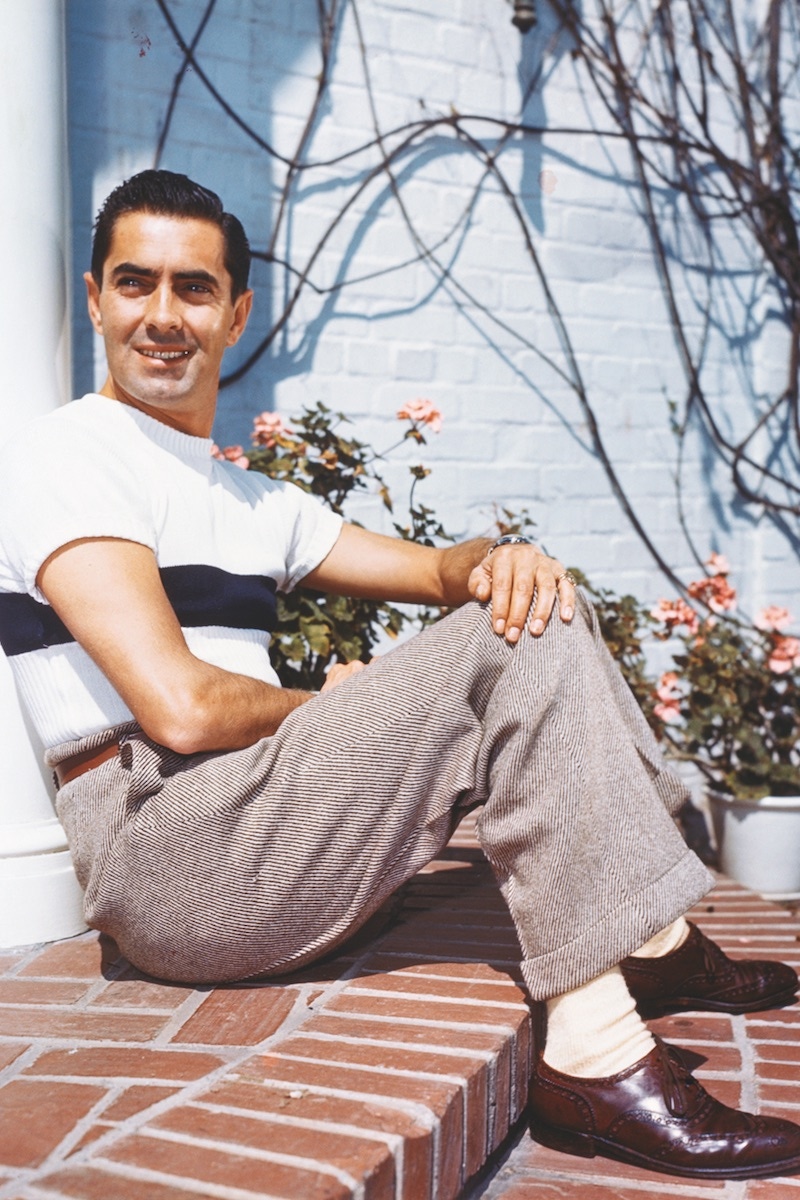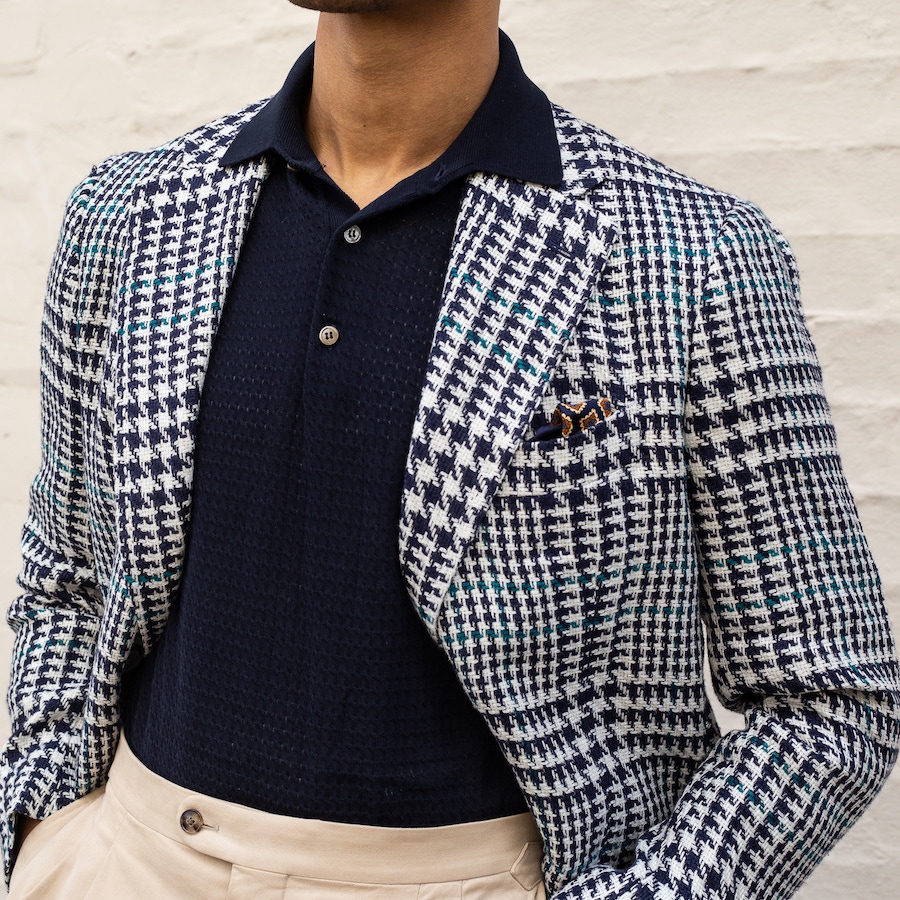 Casual shirts A high-quality linen shirt always strikes the ultimate balance between laid-back elegance and understatement. Once summer has past us by, they hibernate until next year, so there's no harm in wearing them to death in their natural season. Z Zegna produce some luxurious renditions that can be paired with anything from swim shorts to classic-cut trousers. Elsewhere, you can turn to master shirtmakers Fralbo for a little pattern imbued on a shirt, while Stile Latino have mustered up a striking knitted silk version.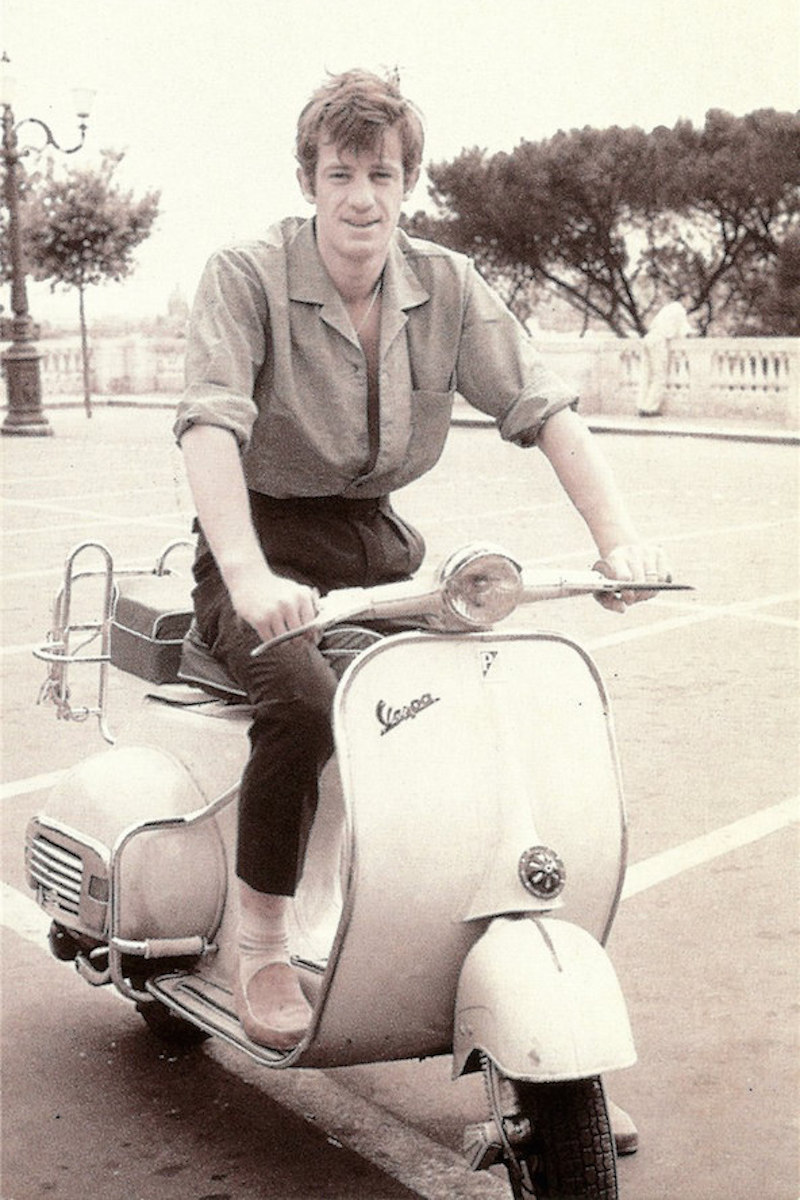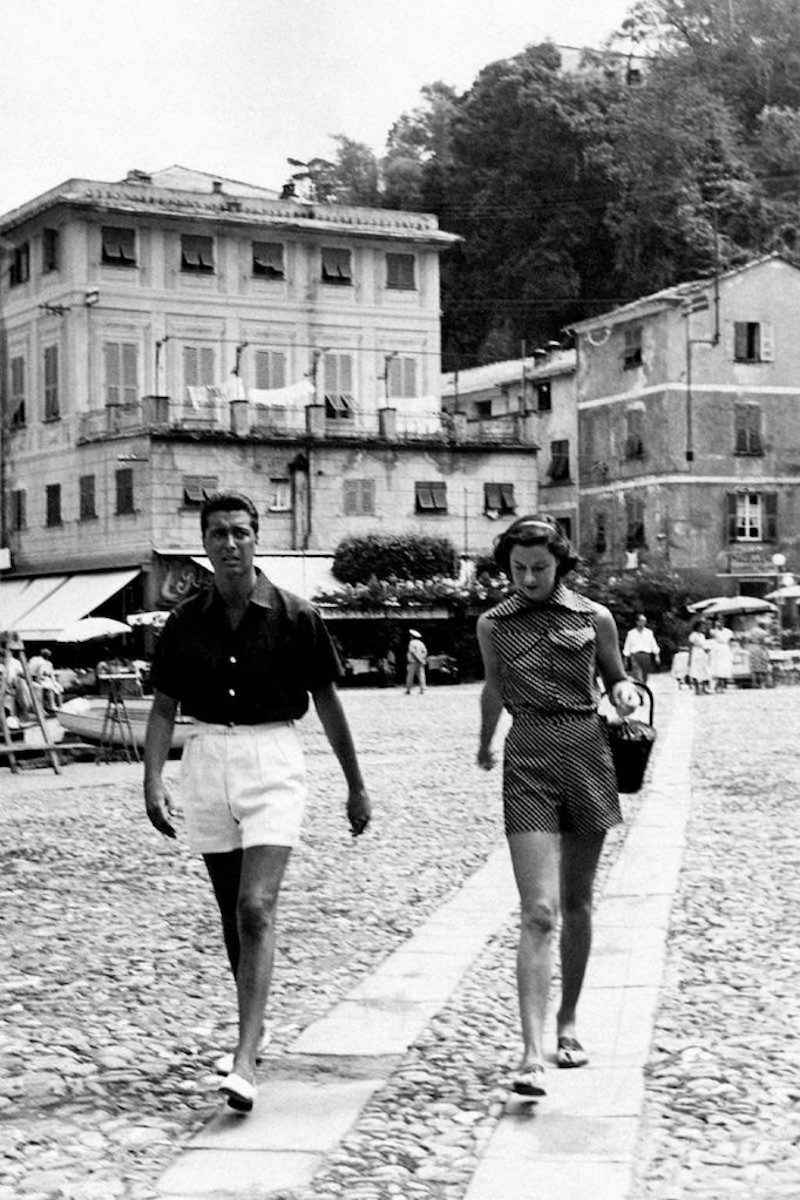 Trousers
Out of all the clothing categories, summer trousers suited to you can be the hardest to find. Fit is so important, which is why buying from the very best artisans gives you a much higher chance of it conforming to your body shape. Z Zegna's linen pants are inextricably linked to roaming the port cities of the Mediterranean, whilst Kit Blake's more traditional cut trousers are suited to more or less any occasion, such is their adaptability. A pair of flat-fronted trousers from Lardini will have you look rakish the entire summer.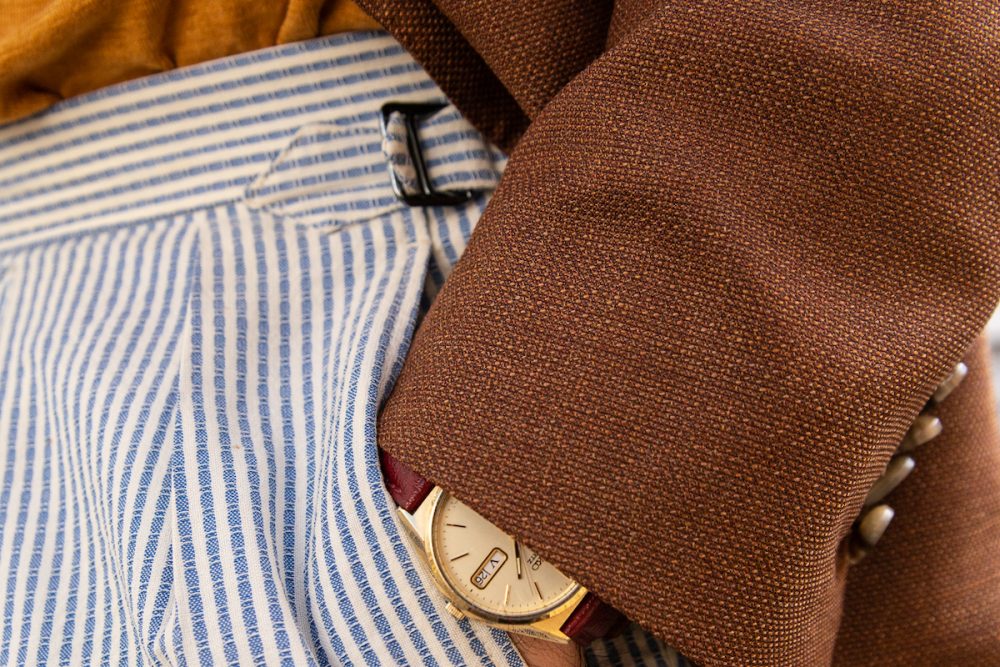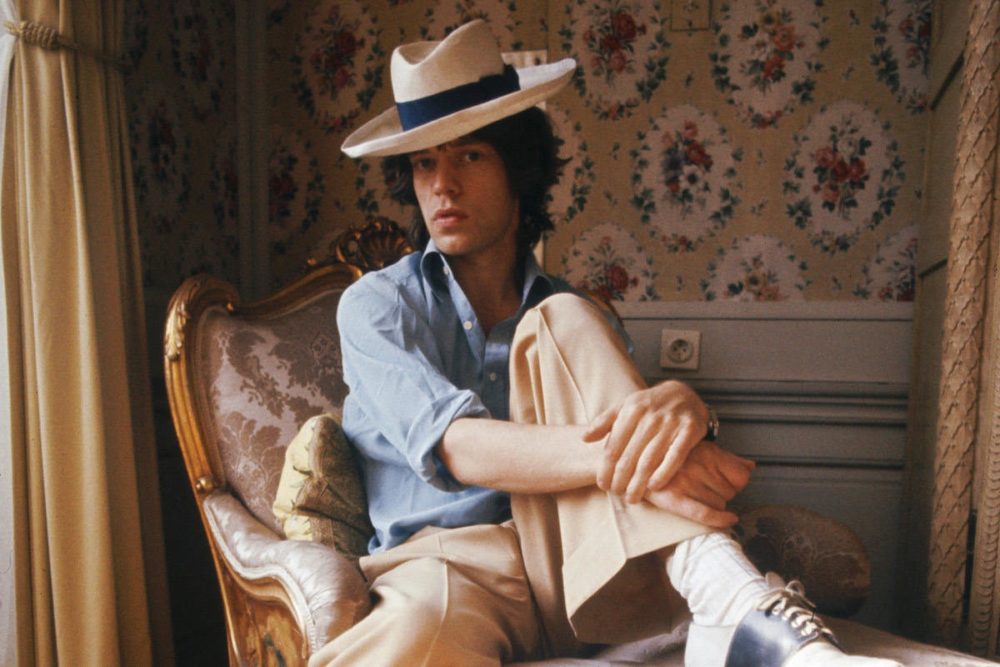 Tailored jackets
A pale linen jacket can sometimes be overlooked in favour of a light jumper as it can be prone to succumbing to the pitfalls of travel, which can induce stains and crinkles. But it does enamour a relaxed, dégagé elegance. During the Euro-Mediterranean heatwave, there are holidays, social events and even some business to attend to, which is why a pale-hued linen jacket from De Petrillo or Gaiola can be such an essential item to have in your armoury. Completely unstructured and unlined, Sacco's jackets are made to travel in comfort, whilst they're one of the only models on the market where you can keep your cool in searing temperatures in the urban metropolis.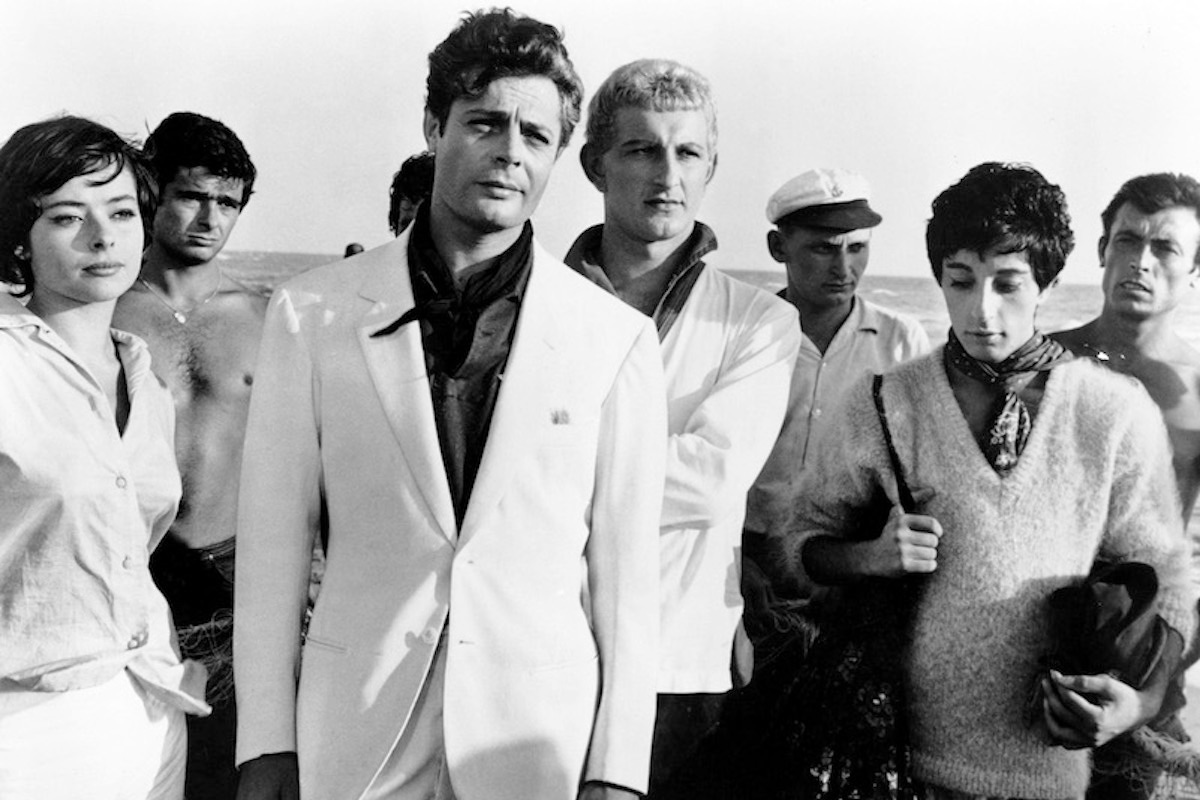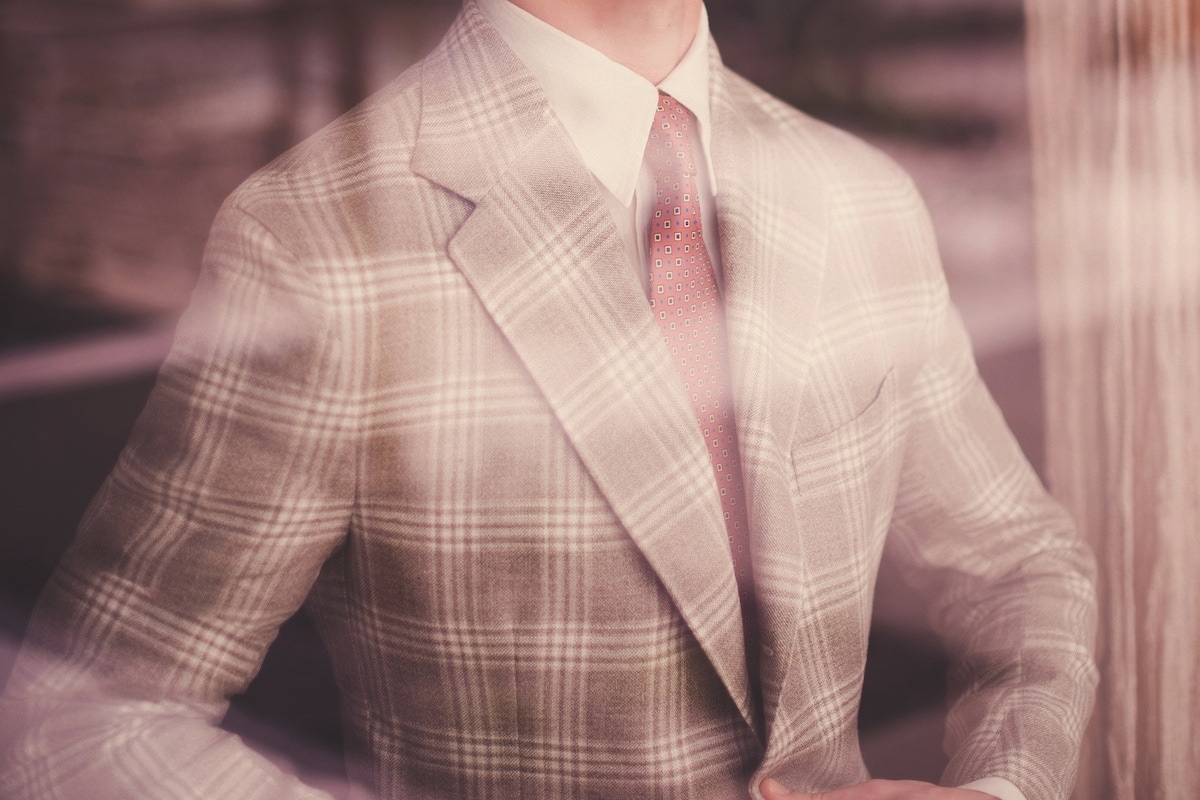 Accessories People forget about how indispensable accessories can be, especially when fleeting from event to event. A handkerchief can wipe perspiration from your skin when on the move, whilst it can nestle into your breast pocket to add a touch more formality at a smart drinks party. We're predicting a storming comeback for ties, and if you haven't bought one for a while, it's best to have a fresh and strong collection ready for when the time comes. Fumagalli 1891 are the go-to brand for both of these accessories. Elsewhere, there is a cool pair of Persol sunglasses, originally created in 1957 and made famous by Marcello Mastroianni in Divorce Italian Style, 1961.