Holy Trinity
Deep Dive Girard-Perregaux Tourbillon With Three Flying Bridges Bucherer Blue
What do you get — to borrow a joke construction that's older than time itself — if you cross the creative laboratory belonging to
one of the biggest watch retailers in the world
with a Swiss maker whose place in horological history was assured when its tourbillon with three bridges won a gold medal at the 1889 International Exposition in Paris?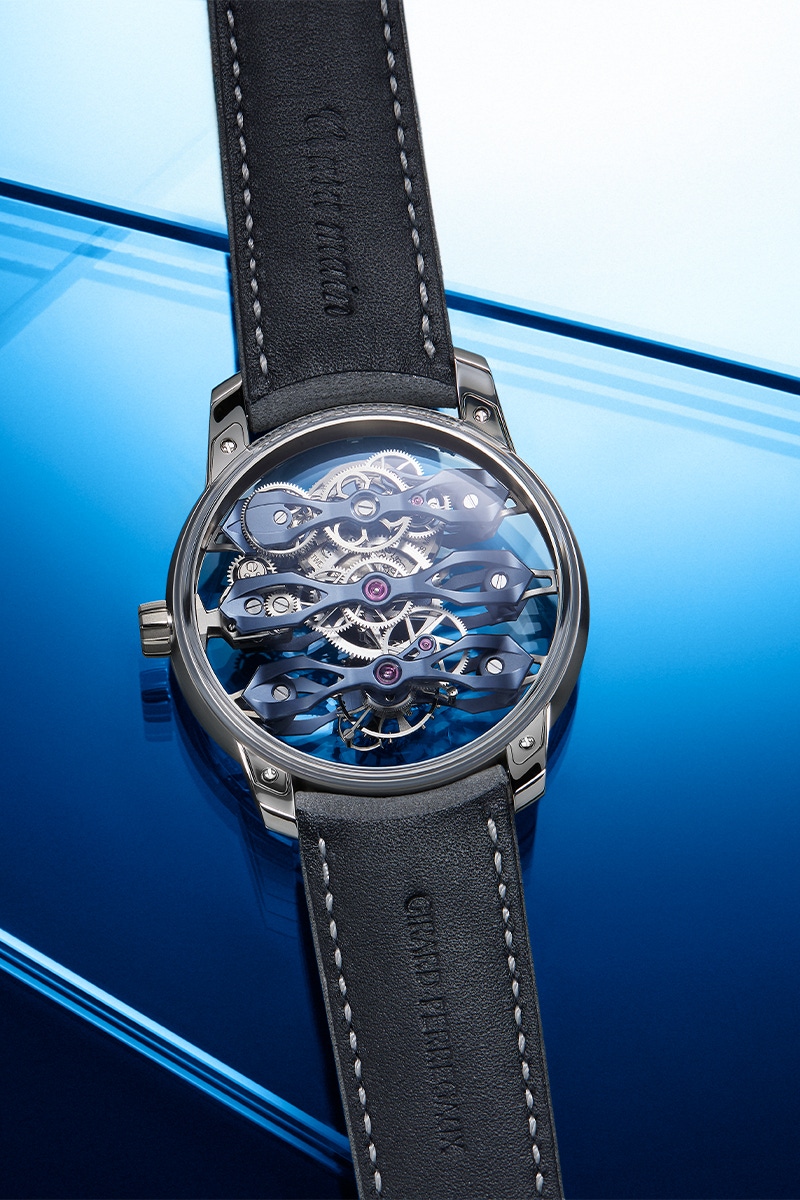 The answer is the unique creation you see before you: the Girard-Perregaux Tourbillon With Three Flying Bridges Bucherer Blue, only 18 pieces of which will be available worldwide. 
One for serious horological connoisseurs, as well as savvy collectors, the piece's ultra-skeletonised movement means that the piece of horological theatre contained within its two-sapphire-crystal-glass boxes — the 'levitating' movement (the oldest movement still in production) — can be appreciated in all its glory.
Serious watch buffs out there, take note: the inner workings appear to defy gravity due to the way the three bridges support the gear train, barrel and tourbillon while also acting as the mainplate. Meanwhile, the three bridges movement embodies all of Girard-Perregaux's savoir-faire, and is, according to Patrick Pruniaux, "an homage to the past and preview to the future alike".
The strokes of micro-engineering genius don't end there, though. The large barrel drum allows a greater spring length, ramping up the power reserve to around 60 hours, while the high-density white-gold micro-rotor results in optimal winding.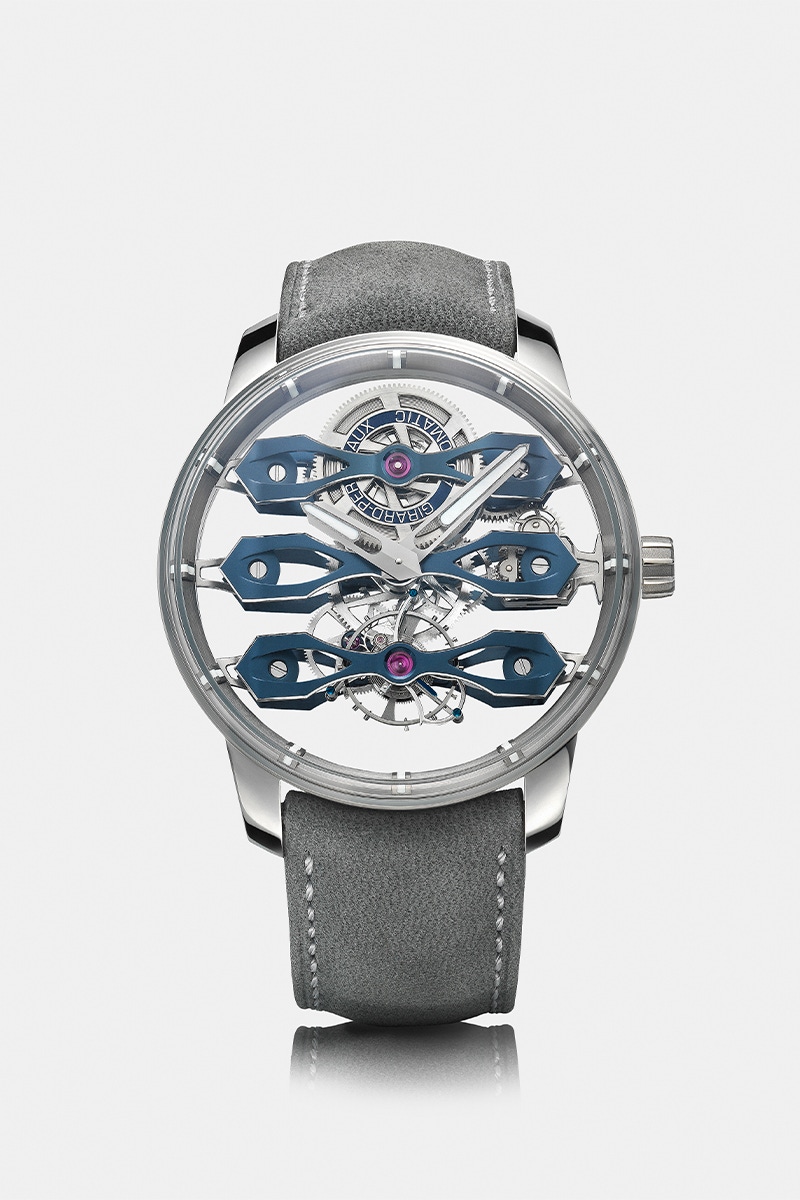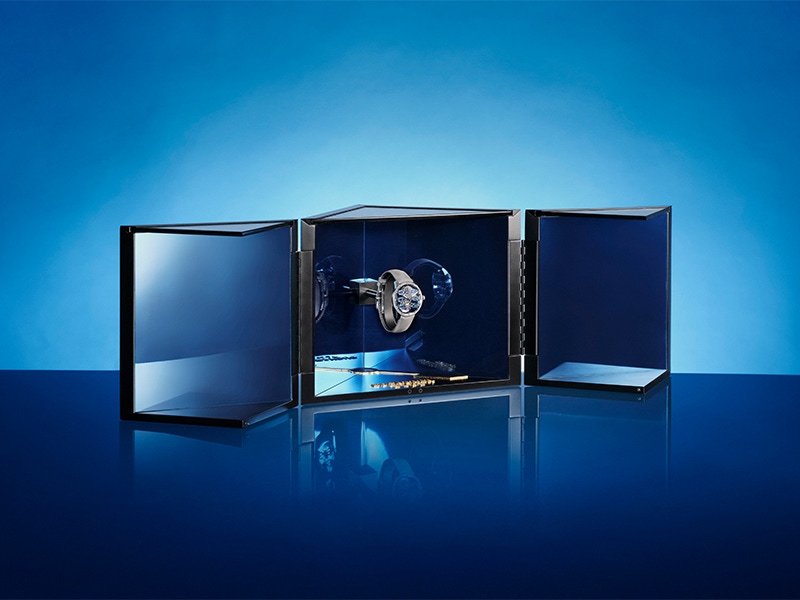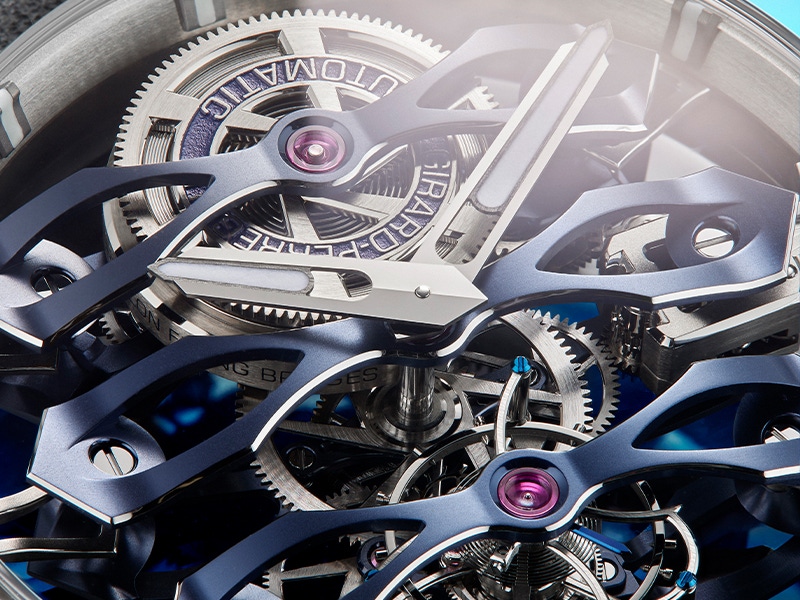 The now iconic 'Neo'-shaped bridges, first introduced in 2014, have a huge impact when it comes to how open worked the watch appears to the observer. "This shape is inspired by the modern architecture of bridges with open-air spaces, which have a strong structural rigidity and at the same time a sense of lightness in their design," Pruniaux adds. "The bridges in GP's watches are mainly built with titanium, a light and strong material as well, and are completely manufactured by CNC [computer numerical control] machines to reach the open-air result in the shape."
What these two brands are capable of, particularly in tandem, can be seen as a bellwether, an indication of what innovative directions haute horology might go in next. Are we set to enter a new phase when it comes to unobstructed interior workings?
"The sapphire crystal 'box' strengthens the aerial feeling of the watch design," Pruniaux says. "It offers, both at the front and at the back, a breathtaking view on the intricate mechanics, illustrating GP's expertise at making the invisible visible. The 79-components tourbillon cage weighing a mere 0.25 grams takes the form of a lyre, a trademark present on all Girard-Perregaux tourbillons since the early tourbillon pocket-watches signed by Constant Girard."
The piece, he adds, is one of the most potent expressions of Girard-Perregaux's ability to marry the notions of aesthetics and functionality: "The movement in this piece is executed so beautifully that it stands on its own to become the face of the watch. It represents GP's capacity to reinvent themselves while remaining true to their past and DNA."