How Hermès Created a Silk Dynasty
The sensual feeling of an Hermès silk creation can act as a transportive moment back to a time or place. It is one of the reasons why the family owned house has been a byword for rarefied style for nearly two centuries.
Since ancient times, silk has been inextricably linked with society's upper echelons. In Europe, the home of silk has been in and around Lyon, in France, primarily because of Louis XI's decision in 1563 to take advantage of the area's trade routes with the Rhône, the Mediterranean and, by road, to Italy. And if silk were an empire, there would be one dynasty with true dominion over it: Hermès.
While Lyon has been home to Hermès' silk operations since 1937, the house's sericultural partner is in the southern Brazilian state of Paraná. An eco-friendly farming co-operative, it produces silk of the highest quality. The biological development of silk is remarkable, too. A female butterfly of the Bombyx mori species produces roughly 300 to 500 eggs, and their microscopic offspring eat up to 50,000 times their initial weight from the mulberry tree's leaves. The larvae evolve into cocoons and internally secrete a silk filament. If you were to unravel one, you'd be left with a silk thread that would measure an astonishing 1,500m. Hermès' first silk design was the iconic 'Dames-Blanches', a 70cm x 70cm carré depicting a group of women playing a popular board game surrounded by horse-driven carts — a nod to the house's roots of equestrian wares — that was created in the traditional process of woodcut prints.
Today the house produces its silk creations in a vertically integrated manner using the most sophisticated technology and highly trained craftspeople. "We control every step. It's not that we don't trust other people to do certain things, it's because we want to do things in the best quality possible," Christophe Goineau, the Artistic Director of men's silk, tells The Rake in the house's mothership in Paris. He continues: "Hermès is a company that has an obsession with quality. The idea could be quite expensive, but we don't do it because it's expensive. We do it because it's the best way we can do it." This rings true, and the proof is in the pudding. Hermès resides at the zenith of the luxury world, free from downward conglomerate pressure, and remains family owned since Thierry Hermès founded it in 1837. Axel Dumas, the sixth generation of the Hermès family, is the current Chief Executive Officer.
Goineau's role is to oversee all areas of men's silk, which is separate to the menswear sector run by Véronique Nichanian. "It's a kind of ping-pong relationship, I work very closely with her on the patterns," Goineau says. Each season, the two meet and discuss the evolution and direction of men's silk. "We both get very excited about the small details and try to do something different," he says.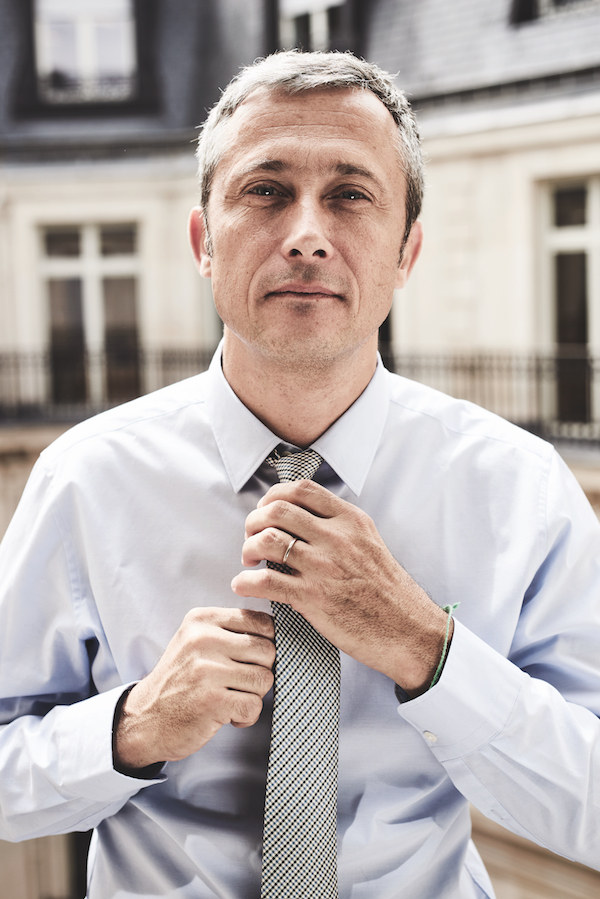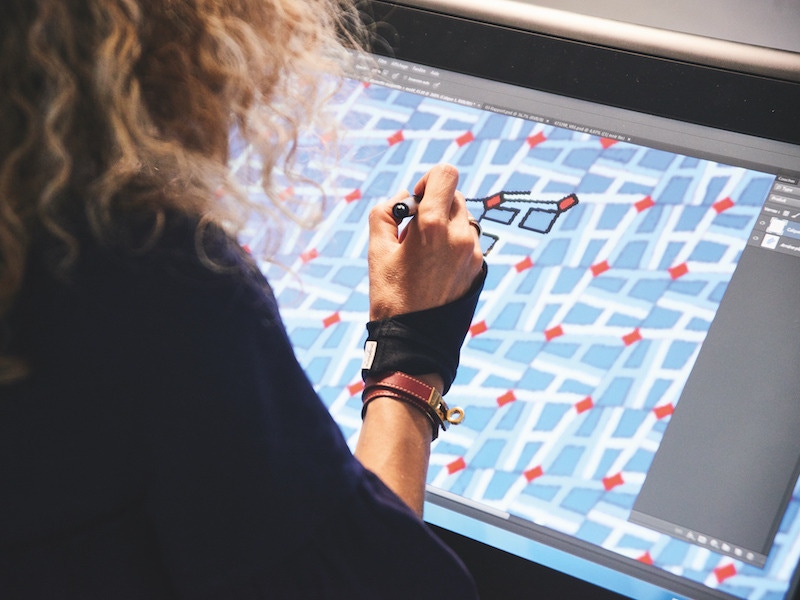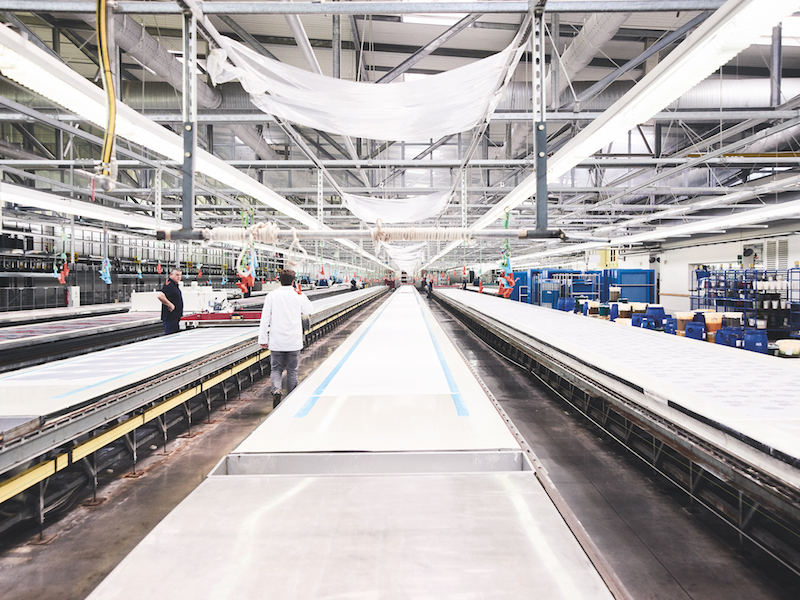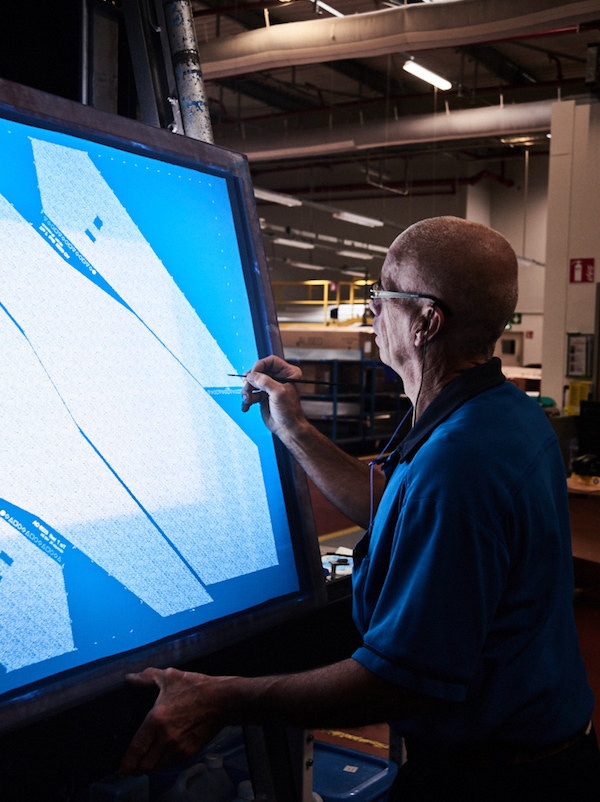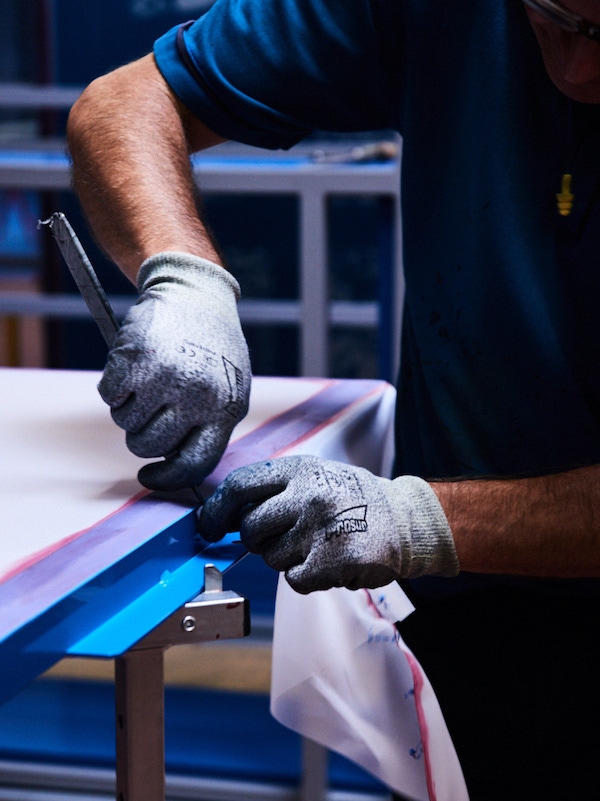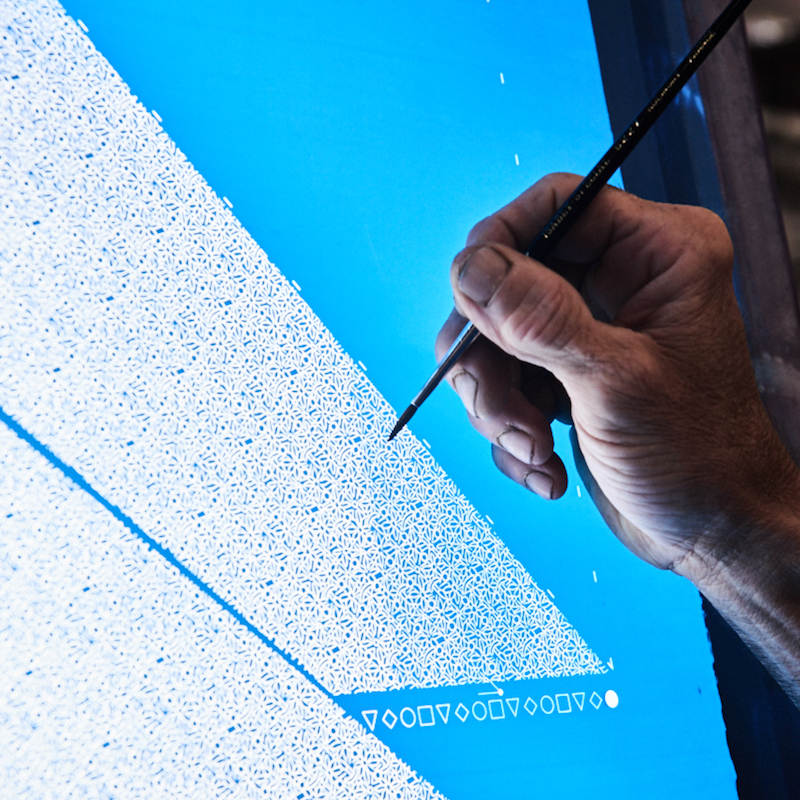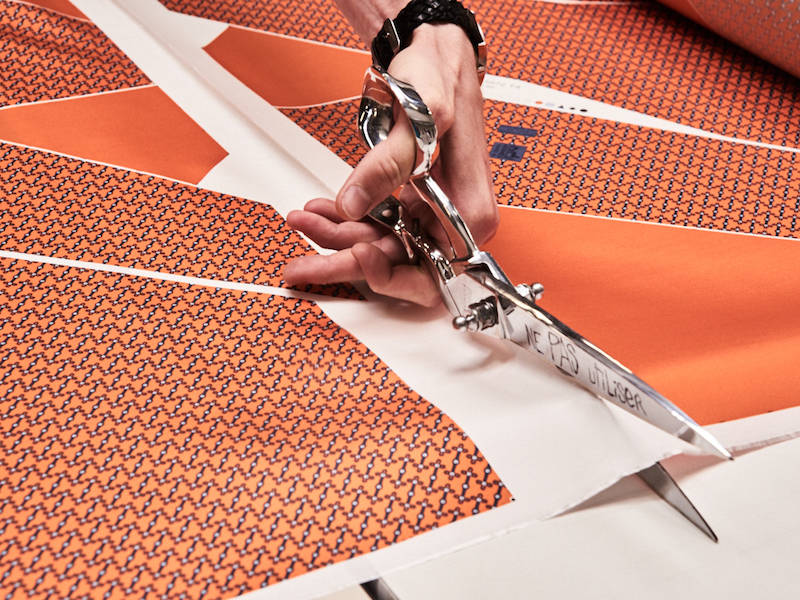 Operating as a separate division allows more space for self-expression within Hermès' silk creations. Each season its designers create more than 10 new designs, plus reissues of classic and popular ones of the past. These can then be expressed in millions of examples, with more than 75,000 colour schemes at the house's disposal. The production process can be separated into five stages: designing, engraving, colouring, printing and finishing.
While many luxury brands contribute to the unrelenting waves of seasonal trends, Hermès do not. "This is a very specific business," Goineau says. "A lot of competitors use trend forecasting offices, and we don't do that. We leave our designers to be as free as they want." Hermès has 14 freelance designers, and once their intricate and painstakingly detailed designs have been approved, they're delivered to the engraving team to be traced and separated into colours via computer. It's a highly skilled and time-consuming process: a design consisting of 30 colours can amount to 400 to 600 hours of engraving. Each colour also requires its own screen. That said, compared to women's scarves, men's don't feature as many colours. It's a convoluted balance. "I've noticed that you can have a beautifully designed scarf, but if the colour is not 'so-so', it will not sell at all," Goineau says. "If there's a pretty complex and intricate design in beautiful colours, it will sell a lot. It's hard to say if a design is good or not because it's so personal. I think that tells me something about colour."
After the engraving has been completed, the designs are transferred onto a polyester mesh that's stretched over steel gauze to make the screens. It's paramount that the tension across the entire screen is equal, and one of the workers, Jean Noël, has been perfecting this for more than 30 years. Under a U.V. light, the screen is sprayed with photosensitive gelatine in the areas of the design, which prevents the ink from passing through. This is repeated until each colour has its own screen. These are then scrupulously checked for imperfections by trained, veteran eyes, as one tiny defect can affect the whole process when it comes to printing.
The screens are then delivered to the colouration and printing workshop, Ateliers A.S., which is a short drive away. The modern building caters to the printing tables, which are roughly 100m in length, yet before printing the alchemy of colour mixing has to be achieved. It's the colourist's job to decide the combination of colours to correlate with the chosen design and season's tone. Pigment inks are then blended with vegetable gums and locally sourced spring water. Finding the correct harmony and balance of colours is incredibly complex due to the precise maths and chemistry involved, and dozens of trials are carried out before the "winning combination", as Goineau calls it, is settled on.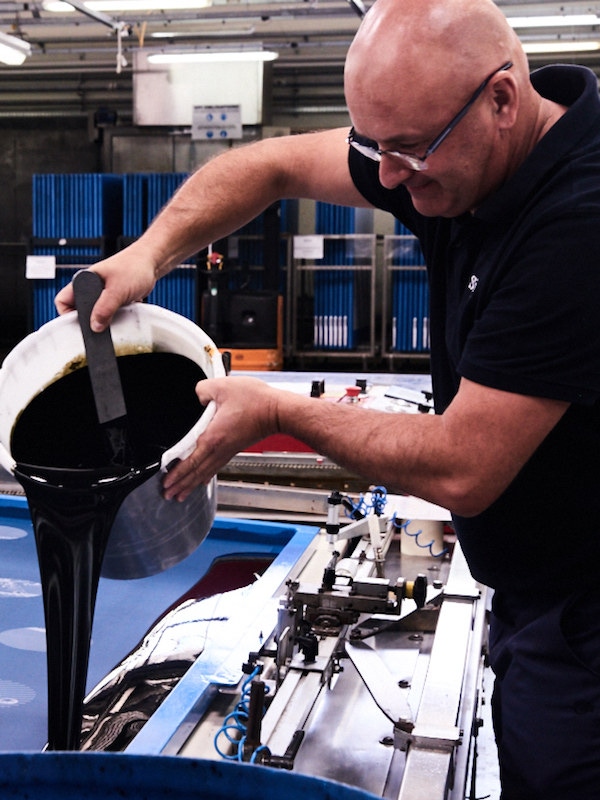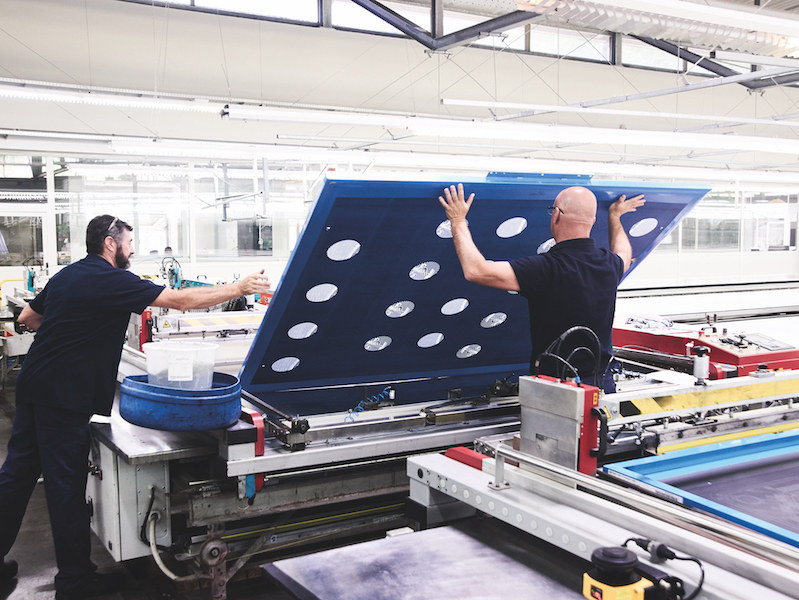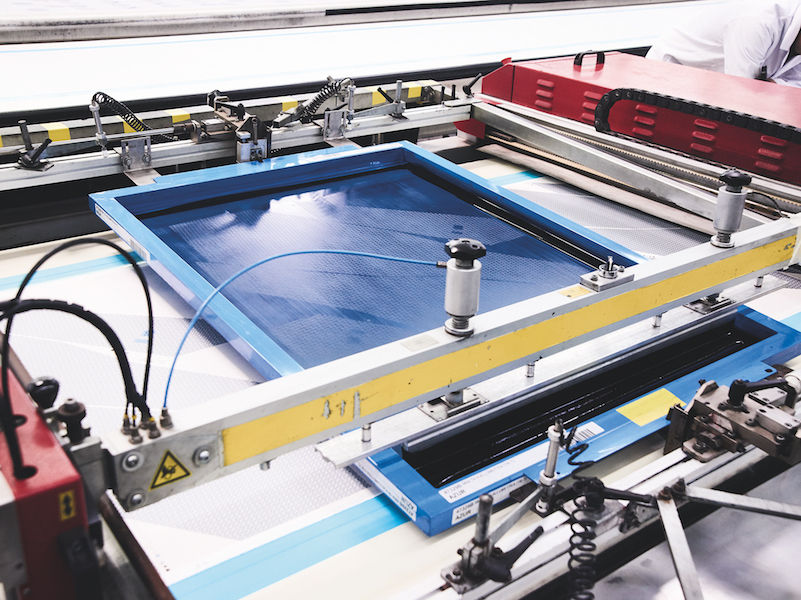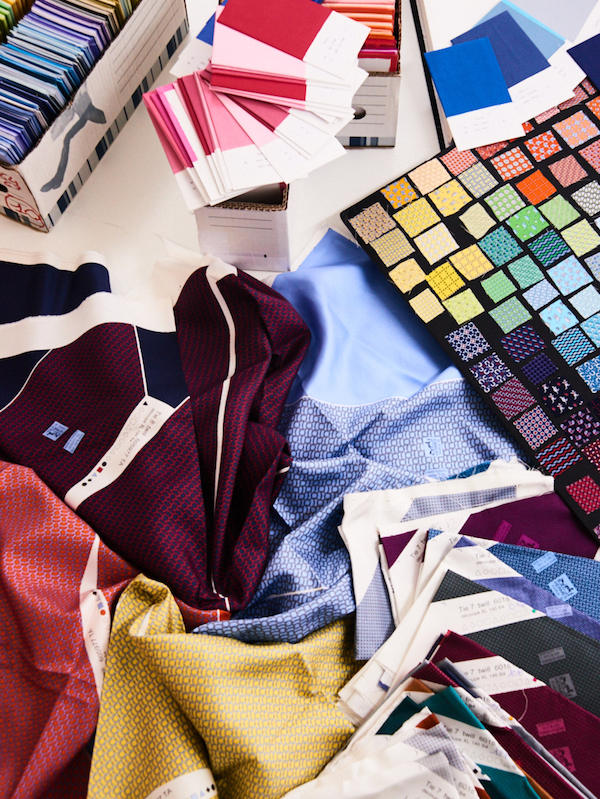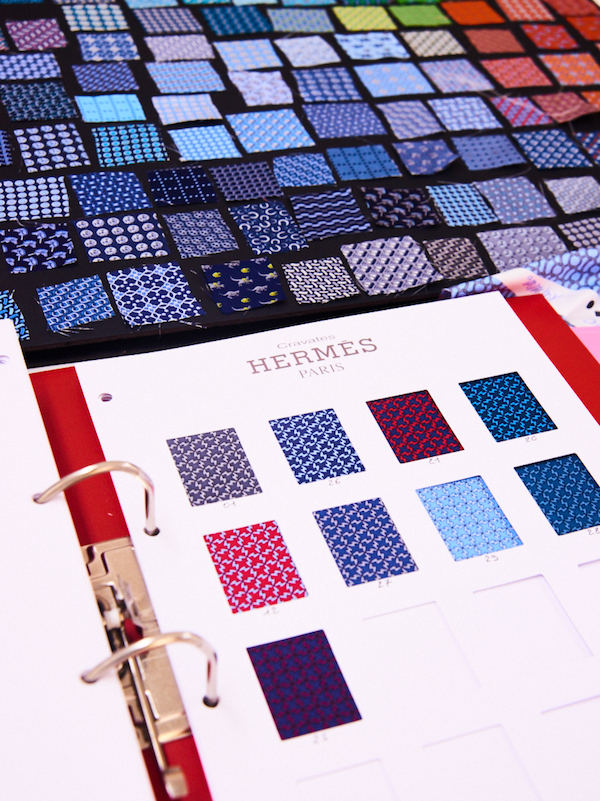 Once the colours have been approved by Goineau, the screens are prepared along the seemingly never-ending table, with an adhesive applied so that the woven silk cannot move. Then, one screen at a time, the process begins with one of the workers closely inspecting every print. Starting with the outline and then smaller, finer details, gradually the space is filled with dominant blocks that are ablaze with colour. When printing on 100 per cent silk, it is subject to two back-and-forth prints. For a cashmere and silk blend, it's double. The speed of the print also varies due to the viscosity of the ink. Furthermore, if any drops of water from the screen-washing process are not dried, it can ruin the entire process. As a result, the standards of quality control at Ateliers A.S. are unfathomably meticulous. The rolls of printed silk are then fixed, washed, dried and softened to achieve the supreme handle that Hermès has long been celebrated for, before being delivered back to the design workshop for cutting and hemming. The process is done by hand, and the dimensions, plus any potential imperfections in the weave, are all checked. The love and care involved in the work carried out by Hermès' craftspeople is evident. Every Hermès tie consists of two panels of printed silk reinforced by two interfacing linings. Sewn together by hand using the triangular dovetail technique with a single thread that measures 1.70m, it requires careful folding and pinning all the way down the blade. Inside the tie is a loop thread, and after a long day of travelling, for instance, it can be pulled to rejig it back to its original self. The final touch is the label, which sits eight inches from the tip and is sewn on at four points using the same thread. The finishing of an Hermès scarf also demonstrates difficult technique, as the hems are rolled by hand at equal distance, known as 'roulotté', with the corners being the most challenging part. They're fixed with an elegant knot using the same thread by the house's highly skilled seamstresses. In response to the shift in sartorial codes becoming more relaxed, particularly in the city, Goineau sees the scarf as "the new tie". He adds: "It has a utility to it. It brings you warmth and can easily change your look. It's easy to remove, too. It's quite casual but it depends on the way you wear it, as it can become formal depending on how you tie it." This is underlined by the fact that, more than ever, men are buying scarves. Goineau describes the end product of these processes as "something as strong as emotion", and, from speaking to him, we can say it is no exaggeration. The sensual feeling that an Hermès silk creation gives you supersedes its price point, as it can act as a transportive moment back to a time or a place. Hermès is a gargantuan wheel consisting of thousands of individuals — I must have come across 100 different craftspeople in Lyon — yet each one of them is vital. The fact that Hermès remains family owned after 180 years transmits a sense of loyalty, care and integrity that is embodied by everyone who works for the great house.
Originally published in Issue 54 of The Rake. Click

here

to subscribe for more.