How to Wear Shorts
Why do shorts get so much hate? The unfair discrimination against this ever-so-practical summertime garment must end, argues the author.
Paris. Men's fashion week. Summer. Must've been nearly ten years back. There I was, rockin' an Al Bazar seersucker DB, trad Brooks OCBD and repp stripe tie, rad red-white-and-blue Tod's Gomminos, and technicolour madras Ralph Lauren shorts. Street style snappers absolutely losing it for the outfit. I felt like a god, wind in the (leg) hair, cool as ice in every sense of the word… Only to be utterly cut down to size when the maître d' at a St Germain café looked askance at my pants and haughtily sneered, "Mais non, monsieur. You may not enter this establishment — in those shorts!" Dress codes and restrictions have loosened immensely — some would say, to a tragic degree — in recent decades. Only a handful of restaurants and hotels today demand that gentlemen wear a jacket and tie. With denim's elevation from blue-collar
workwear staple
to handloomed
Japanese selvedge
, artisanal designer attire, jeans have become acceptable virtually everywhere. Even The Ritz Mayfair has relaxed its century-long denim prohibition. Sneakers are also omnipresent, now banned only at certain nightclubs. Shorts, though? They're the final frontier, the one men's garment that continues to be almost universally considered too casual for anywhere situated more than a few metres from a body of water or athletic arena. It's ridiculous. Just as a man can look marvellous in a well-cut pair of jeans, T-shirt and sneakers, so too can he look terrible in a cheap, ill-fitting suit. A suit which would, nevertheless, get him past the technicalities of virtually any dress code (with the exception of Soho House New York's, designed to despatch with braying, power-suited
Patrick Bateman
types). The same goes for shorts. They cannot simply be dismissed categorically. They can look goddamn fantastic.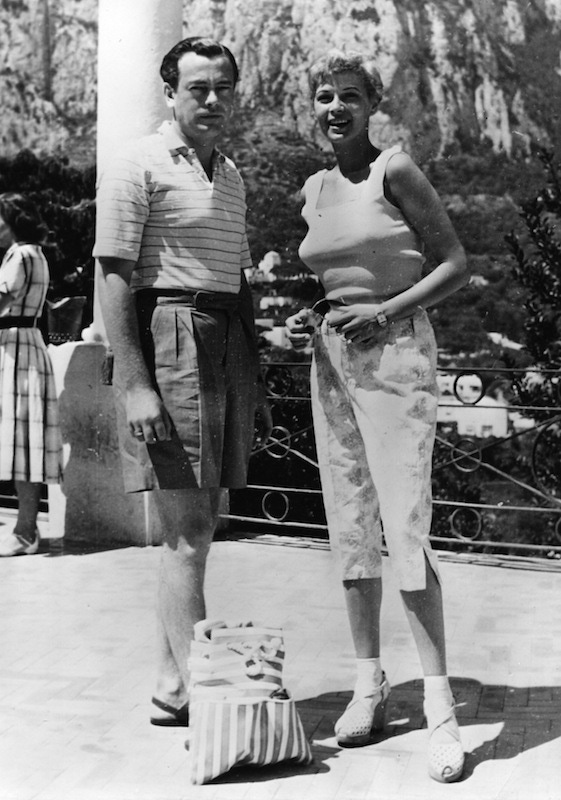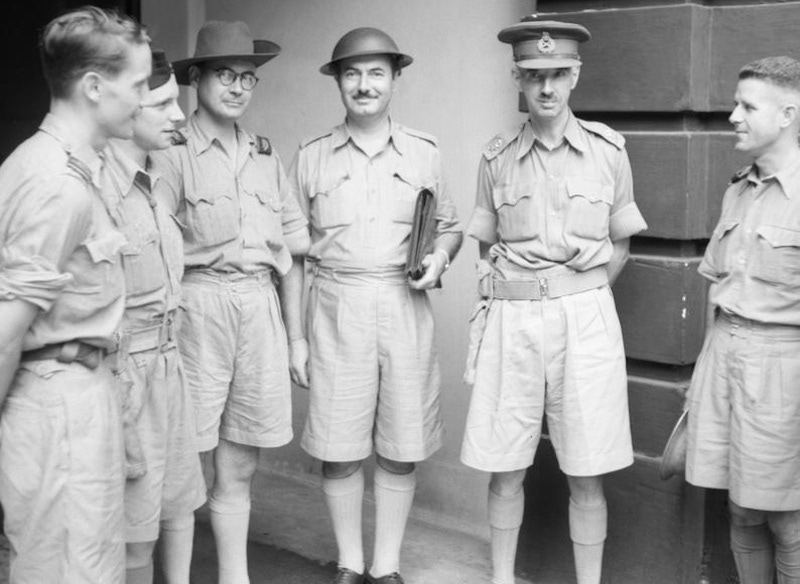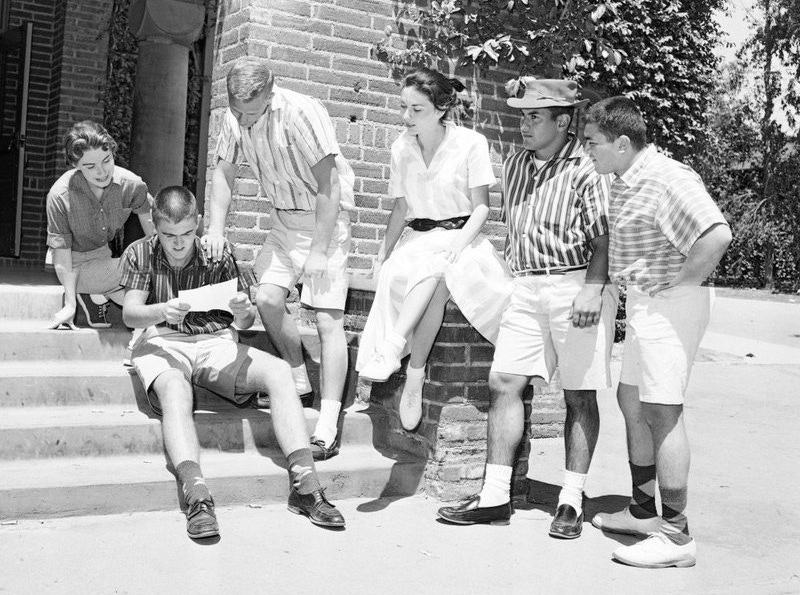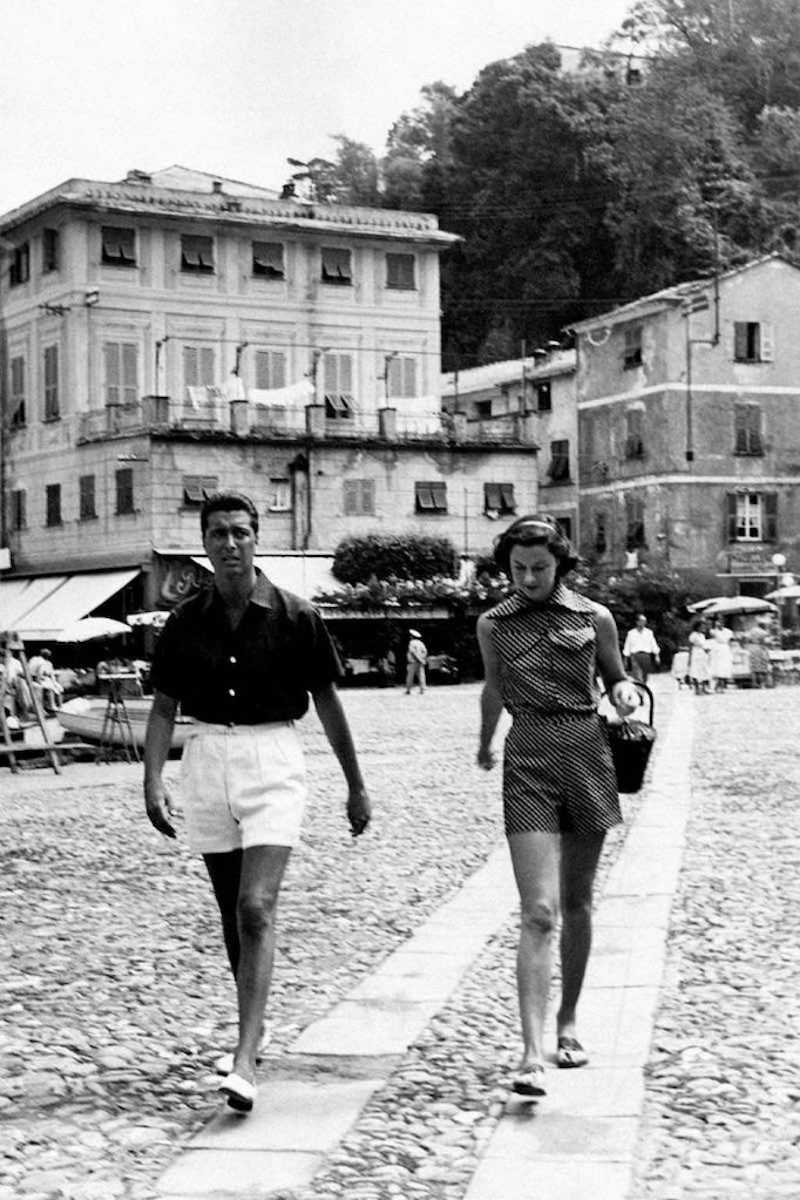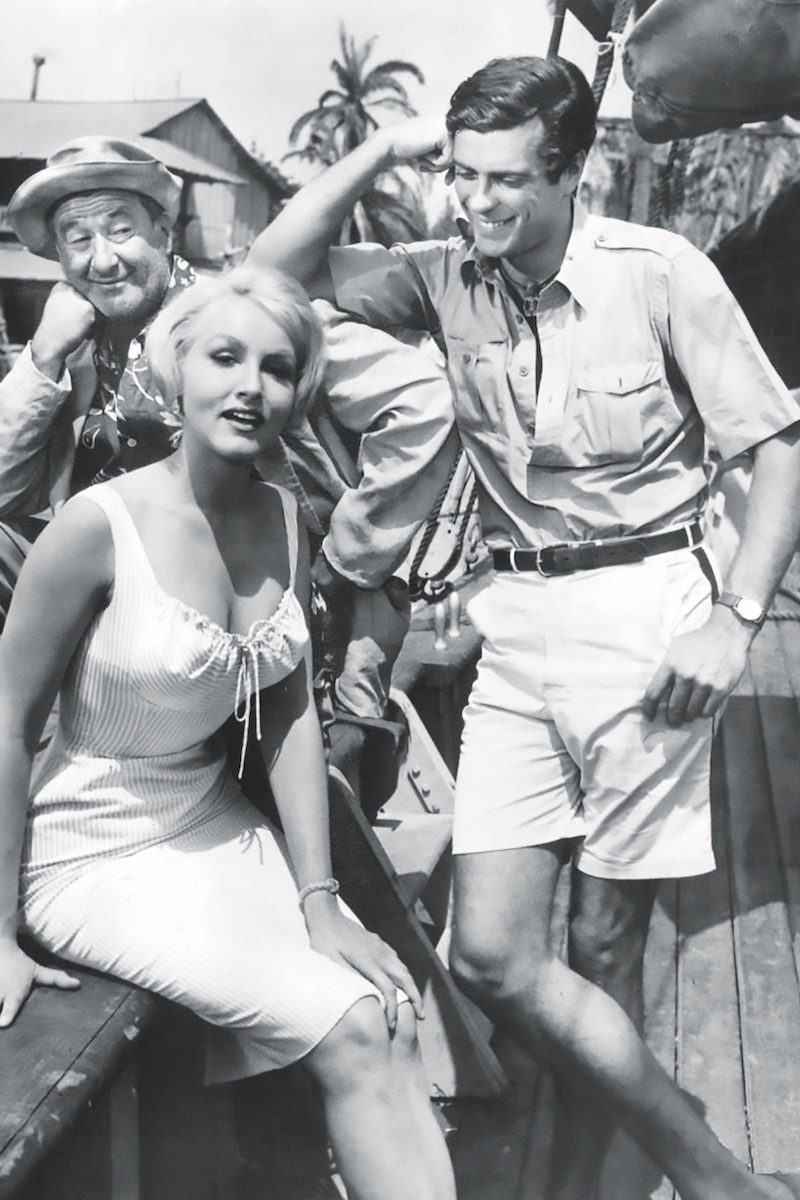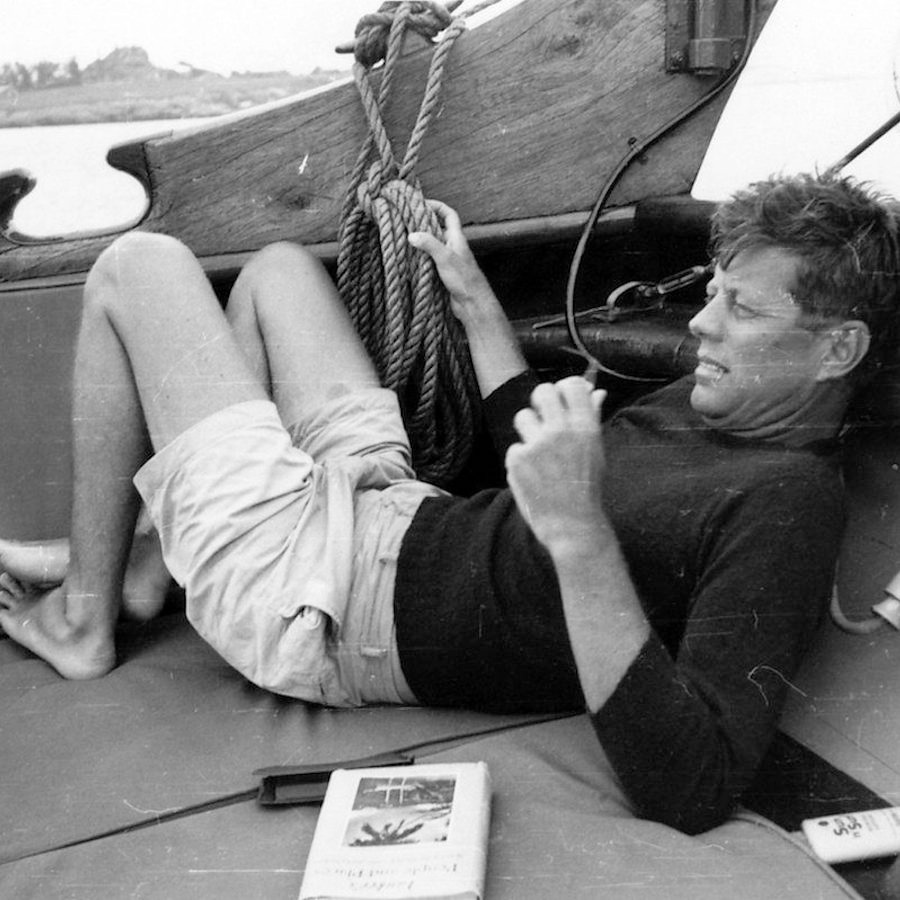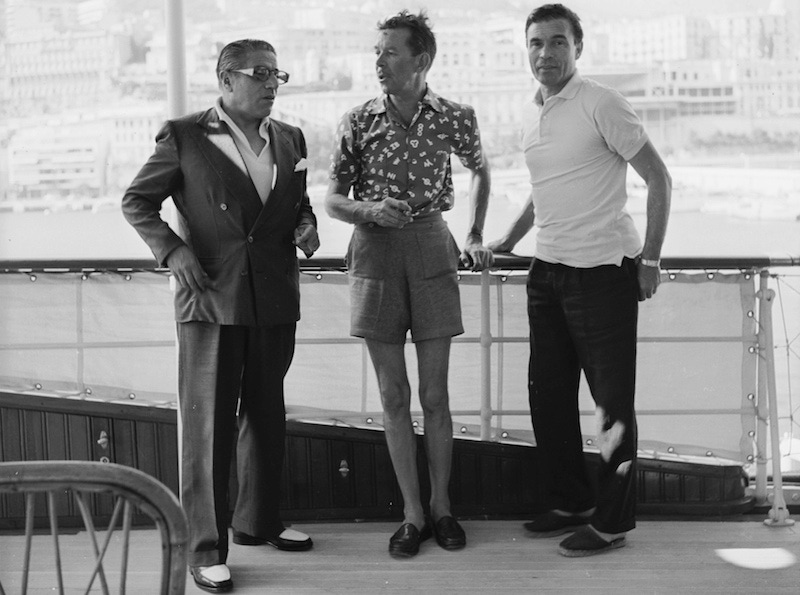 Writing for
The Rake
around the same time as my own momentous Paris visit — and perhaps inspiring the aforementioned outfit —
G. Bruce Boyer
posed the question, "Why not indeed wear a pastel chambray shirt, natty foulard bow-tie, and lightweight blazer with a pair of patchwork madras shorts? Or a softly creased, tobacco-hued linen pair with a cream-coloured
safari jacket
, a bright bandana tied at the neck?" Look at the street style shots from Pitti and you'll see countless dapper chaps attired precisely per Boyer's latter suggestion.
On both the runways and the streets, of late, we've been seeing a lot of voluminous, pleated shorts, hemmed just above the knee, with higher waistlines. This seems a reaction against the more trimly fitted, mid-thigh-high designs that have been prevalent for around five years now. There are few hard'n'fast rules when it comes to shorts, except that styles going below the knee should be avoided: they can veer into Capri pant territory, or resemble those awful baggy 'cargo shorts' so beloved of frat boys, which are as much a perennial no-go as socks and sandals.
Speaking of shoes and hose, when it comes to shorts-appropriate footwear, again it's a case of almost anything goes. Casually, without socks, boat shoes, driving moccasins, lace-up bucks, or simple classic sneakers, all work a treat. Penny loafers can be worn with or without socks, the former (especially when white socks are chosen) makes for a very old-school preppy 'Take Ivy' vibe. The likes of Nick Wooster have shown that even heavy brogues can be coupled with shorts successfully — though this stance should probably only be attempted by the advanced flaneur. (Ditto the shorts tux, à la Pharrell.)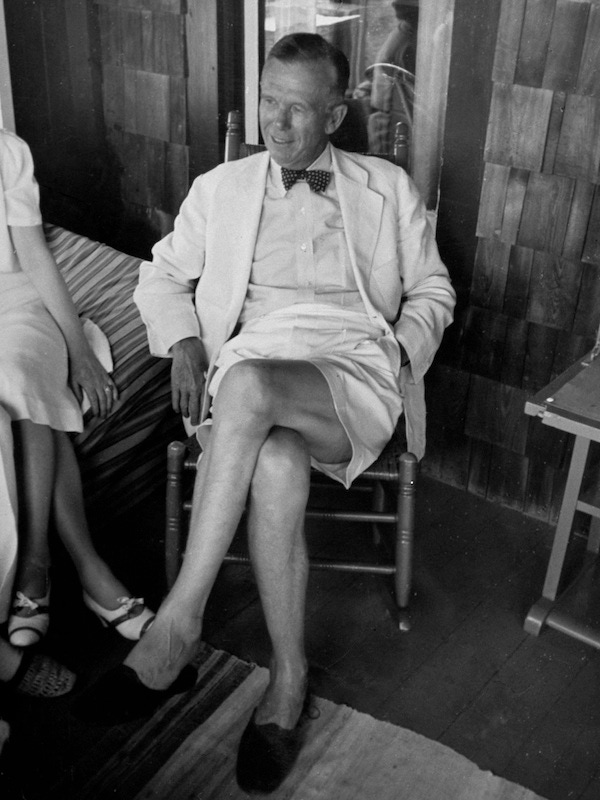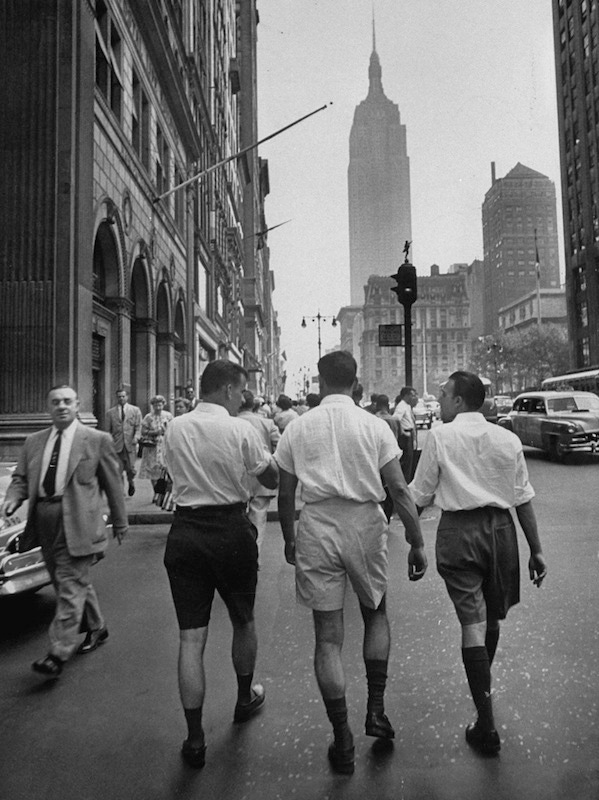 To up the formality level, Boyer counselled looking to the men of Bermuda, the British territorial island where since the 1950s, men have gone about their respectable, nine-to-five business clad in blazer, shirt, tie, shorts and knee-high socks. (Note:
The Rake
believes the look works better without that last addition). "Until the male Bermudian showed us by stunning example that we could wear shorts in a more formal way, we'd always thought they were either military, athletic, or generally very casual resort items," Boyer wrote. Shorts as we know them were initially adopted by British military stationed in Africa and Asia in the late 19
th
and early 20
th
centuries, with these early iterations modelled on the uniform of the Nepalese Gurkhas. Generously pleated, wide of leg and boasting a flattering, high waistband, contemporary shorts are inspired by these practical garments sported in the balmier locales of this era, and are available in an array of tropical hues — in addition to authentic, militaristic olive khaki. Passing from military to outdoorsy, sporting and leisure pursuits, by the 1950s, shorts had become acceptable attire at America's tonier country clubs, with many haberdashers supplying semi-formal 'shorts suits' (much as Thom Browne has built a career doing today). When
Slim Aarons
documented "beautiful people doing beautiful things in beautiful places" from the 1960s through the '80s, many of his well-bred jet-setting subjects were captured carrying off shorts —
beautifully
. Just look at the images here. Comfortable, practical in warmer climes, and potentially downright elegant when done right, it's time we rethought the short. The campaign to #FreeTheKnee starts here.