'I felt that my life was changing in those days, to be on a show of that scale'⁠.
Shubham Saraf 's annus mirabilis culminates in the release of Shantaram, the major adaptation of Gregory David Roberts' bestselling book. Saraf 's decision to enrol in clown school is looking wiser by the day...
Shubham Saraf is having a well-deserved break. He is in India spending time with his family when The Rake catches up with him, following his lead billing in the National Theatre's production The Father and the Assassin (by Anupama Chandrasekhar). Shubham played Nathuram Godse, the man who murdered Gandhi, in a thrilling character study that drew resounding critical acclaim.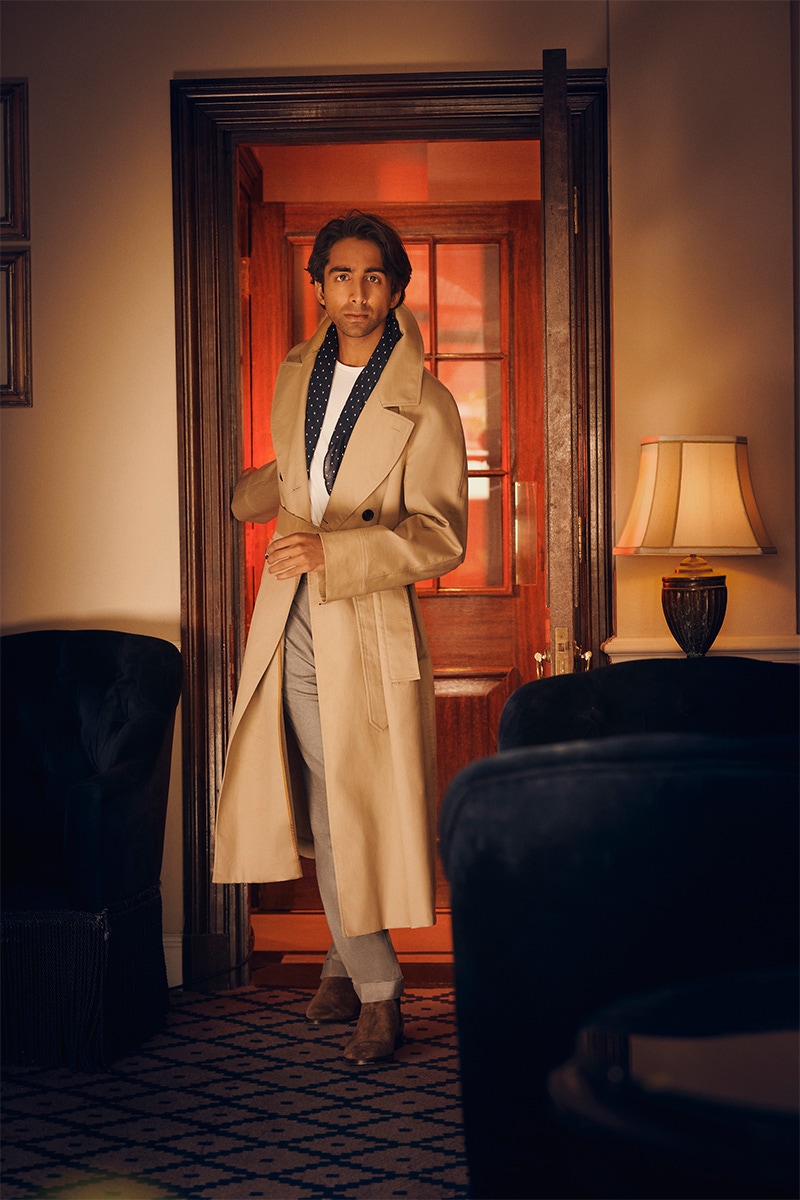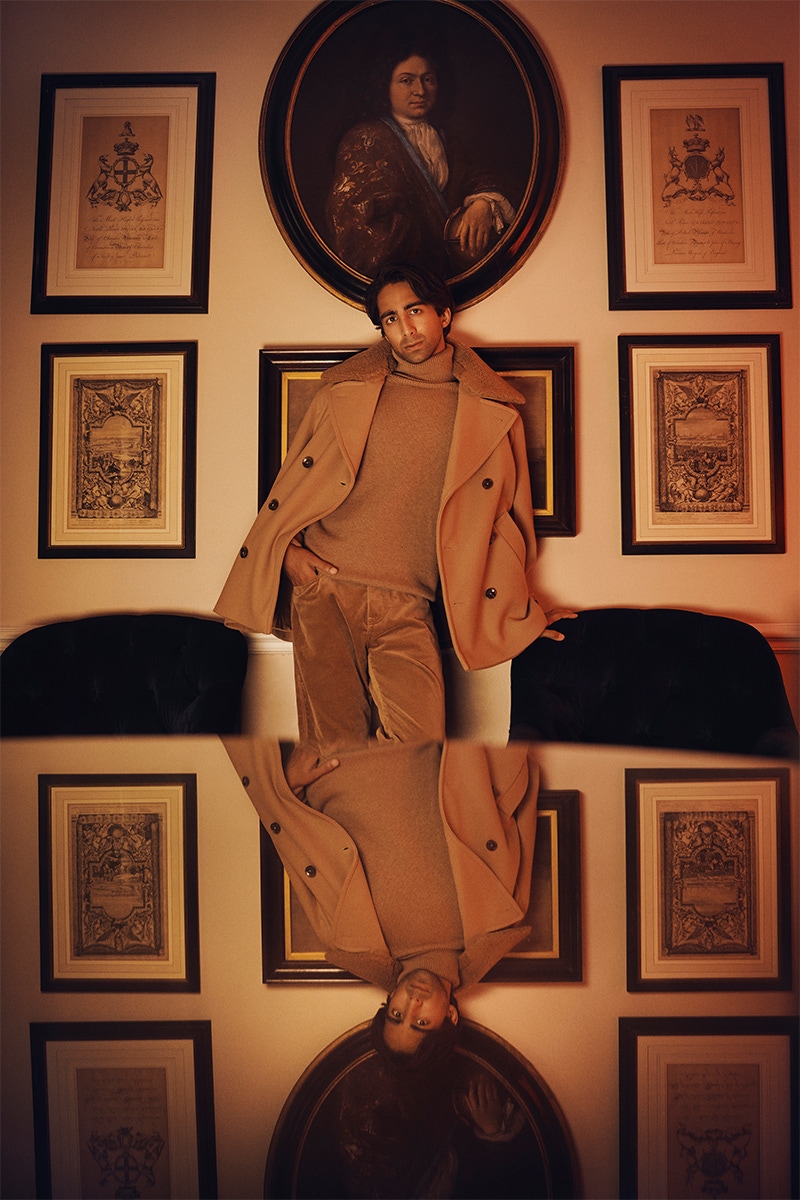 How did it feel to portray Nathuram Godse, one of the most controversial men in India's history?
I'm glad it happened. It was historic for the National Theatre to put on an all-brown cast and crew, so it's a truly Indian story, and by all accounts a great success. We had a mission to look at nationalism in India through today's lens, and the play was an interesting way to pick that apart. Empathy is critical. I wanted to communicate the divide that happened at that time, as it's relevant again today. Whether you're left or right, we can bridge divides through understanding. Acts of extremism come from extreme alienation. Godse's brothers died before he was born, and only the girls survived, so his parents promised a goddess that he would be raised as a girl in order to preserve his life. Then, as a survivor, he was treated as a goddess himself. So he always had that god complex. He was obsessed with identity and refused to be ordinary, and he questioned everything from his gender to his sexuality, too. So he did something that would put him in the history books forever. He killed Gandhi. He became an immortal.
Do you worry about losing yourself in the character? Especially one with so many complexes?
If I did, I wouldn't sleep. I'm good at reminding myself where, and who, I am. I am an actor. I am in the theatre suspending disbelief. Obviously I enjoy playing between those lines, telling a story within the given circumstances, theatre or film. But it's true that sometimes I'll leave the show sad. As part of the cast, you watch and take in the production, and something that day will resonate with me, as though I was in the audience. That's the power of the theatre.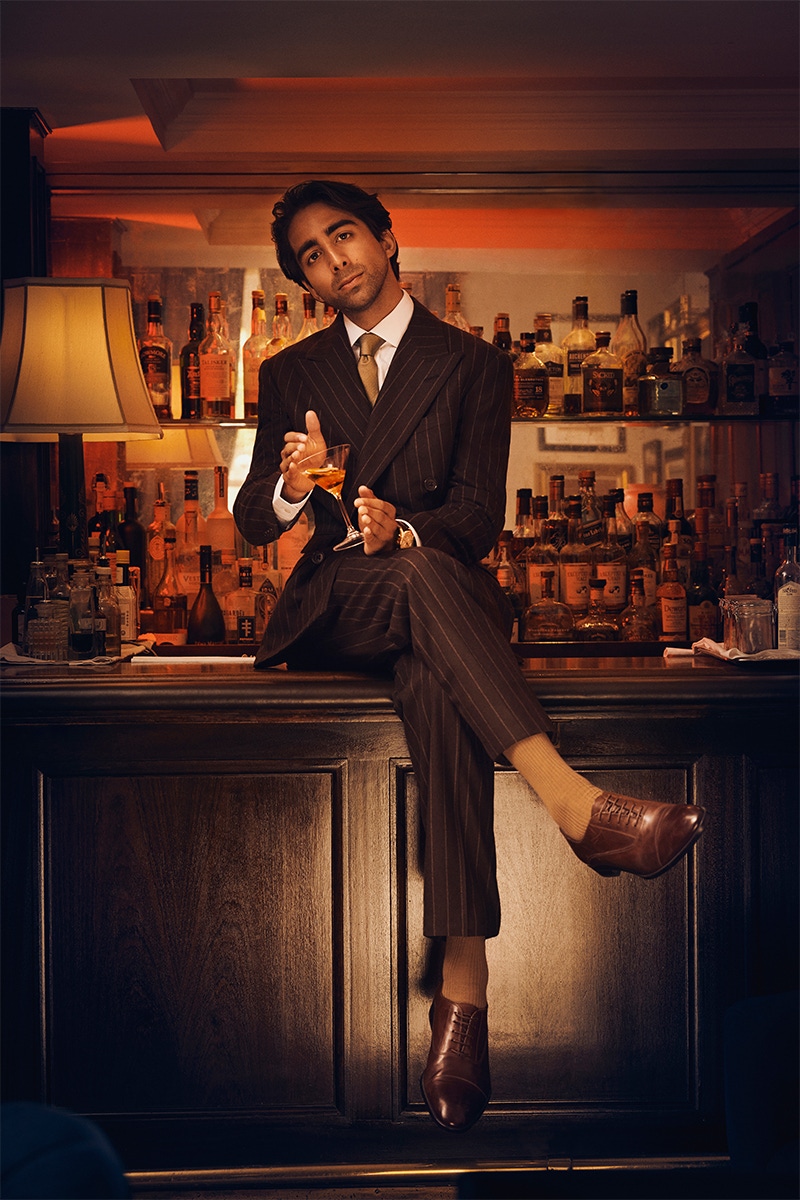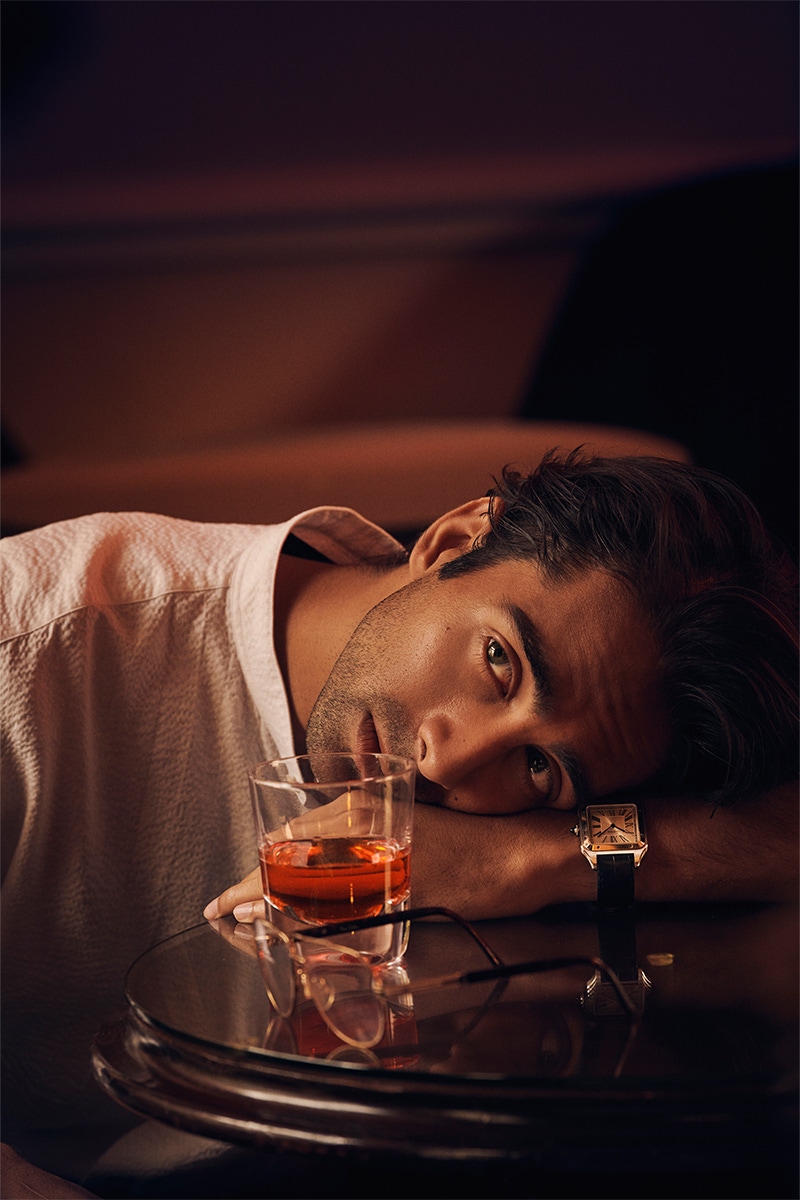 I have to ask, since you seem to float between the two: do you prefer theatre or film and T.V. work?
It's a matter of grass-is-greener. After show 160 you think, It would be nice to have an air-conditioned trailer, do a few scenes, eat at the buffet table, and call it a day. But then you're on a film set waiting all day for your part, and you miss the theatre, the camaraderie among the actors, and that unique sort of present storytelling. There's a quote I like that sums it up: "Film is masturbation and the theatre is sex."
You weren't always destined to be an actor. You studied economics at university.
Yes, and I didn't love it. I did it to make my parents happy; to be a 'good boy'. Aside from my sister, who is a dancer, and me, it isn't a creative family. Dad is in business. So, accountants, doctors... that's what was expected. I was good at maths, so I thought I would enrol in economics, and I passed — just — but I never attended lectures, and spent my time with the theatre crowd. I already had acting jobs around the time of my exams, and I was on a big project that featured [the French-Algerian actor] Tahar Rahim. My dad said, "You don't 'ding-dong', you finish what you start!" Somehow, my agent got the production company to move the schedule around so I would only miss a single exam. Crazy.
Read the full interview with Shubham Saraf Issue 84, available to purchase on TheRake.com and on newsstands worldwide now.
Subscribers, please allow up to 3 weeks to receive your magazine.
Shot on location at DUKES Bar, London
Photography Assistant: Derrick Kakembo
Styling Assistant: Edith Walker
Grooming: Charley McEwen