Ign. Joseph: Shirt Stories
The founder of shirt brand Ign. Joseph explains how his upbringing in Ceylon and passion for the artisanal inspire his garments.
Today renowned for his flamboyantly dandyish attire (most notably, those ever-present red shoes), it wasn't so very long ago that Ignatious Joseph was forced to rein in his sartorial expression. During the first chapter of his career, working at fine hotels across Europe, Ignatious was bound to wear the dour uniform of the hospitality professional: grey suit, white shirt, black shoes, black socks, day in, day out.
"I could not stand it
," he sighs.
The impetus to launch his own menswear firm came from a desire to escape this drudgery — and partially, as the result of a messy mishap while on a business trip in the Middle East. "
I found myself one day in my room
," Ignatious explains, "
and through an unfortunate accident, my last clean shirt was stained beyond hope. Since I needed to appear at my work later that day, I went in search of a new shirt. But I did not find anything like what I was used to wearing. Well, naturally, I had to make a compromise then. But I decided at that point, per the old adage, if you want something done right, you have to do it yourself. So I left the hospitality business to start making shirts the way I believe they ought to be made
."
Establishing Ign. Joseph in the German city of Düsseldorf in 1997, Ignatious says: "
When I designed my first shirt I made a decision only to use sewn collars. Most shirts have fused or pasted collars. The sewn collar is difficult to make and can only be done by hand. However, it is the most flexible and natural form. Once one has worn a shirt with a sewn collar, everything else feels like having your neck in iron.
" Supple, flexible collars and cuffs are the keys to a comfortable, high-quality shirt, Ignatious argues. "
You know, when the shirt was still considered an undergarment — until the end of the first third of the 20th century — collars and cuffs were separate from the main body of the shirt. And the places that count most for everyday wear are still the collars and cuffs. These are the parts that take the most wear and tear.
"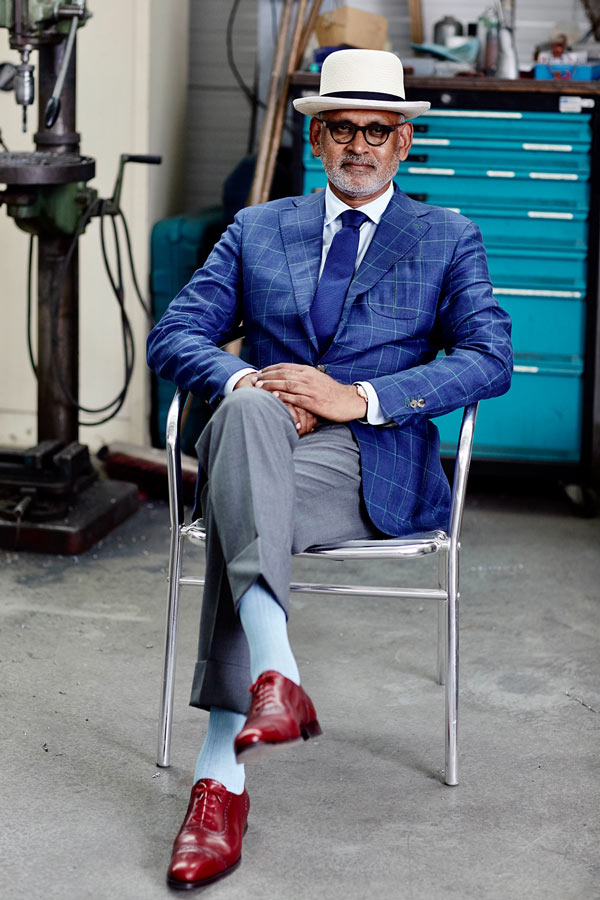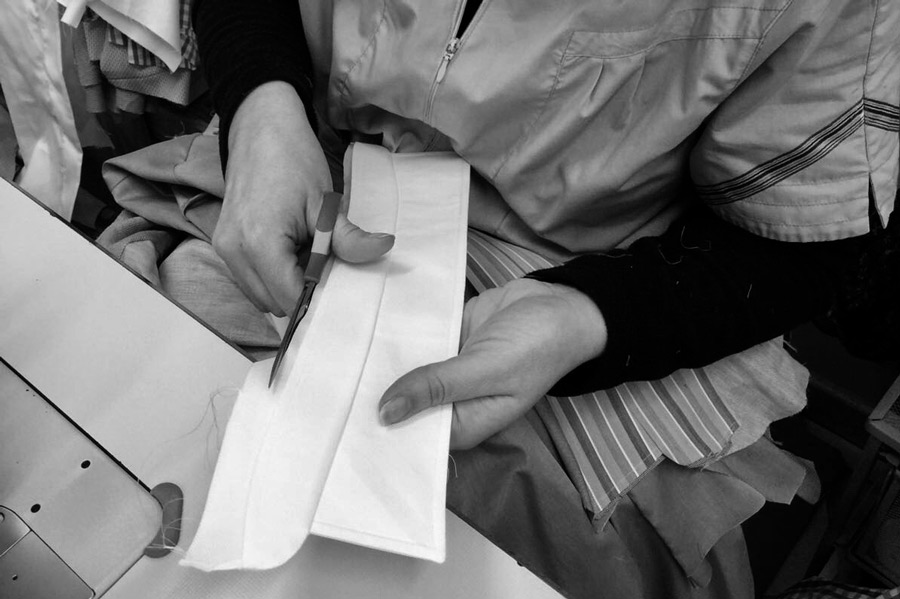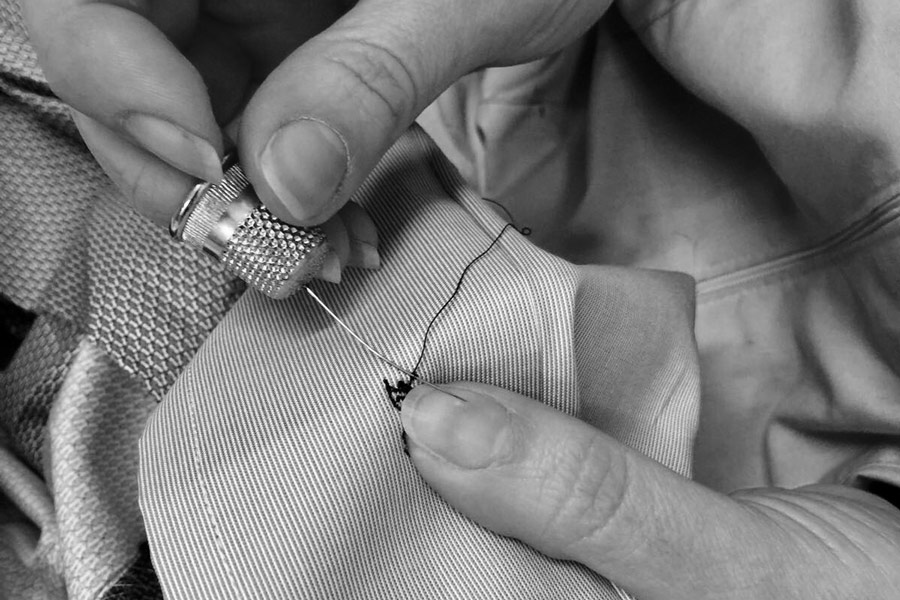 Ignatious grew up in Sri Lanka — "
Ceylon, before the sun set on that part of the British Empire
" — and gained an abiding appreciation for the Englishman's ability to maintain high sartorial standards, even in the crushing heat of the tropics. "
But I am not British. My approach to clothing is anything but 'stiff upper lip'
," he says. "
I do not believe in wearing a 'suit of armor' when in fact, the shirt, jacket and trousers can be made to feel like leisurewear without looking like a tracksuit
," Ignatious says.
Ign. Joseph shirts may boast many of the hallmarks of their British-tailored brethren, such as fine single-stitched seams, robust mother-of-pearl buttons, exquisite quality cotton fabrics, and the aforementioned unfused collar. But in their quirks of styling and pops of colour, they share more with Italian chic (unsurprising, given that's where his shirts are made) and hint at the proprietor's Eastern background. "I
don't have an Asian style, if by that one means a way of dressing or conceiving gentlemen's attire as it developed through the centuries in India, China, Japan, or Southeast Asia
," Ignatious avers. "
Sri Lanka was occupied by the Portuguese, the Dutch, the British and anybody who had the capacity to sail to our shores and establish themselves — for a time. The people living there, my family, my ancestors, eat foods from all over the world and adopted habits and tastes common with people thousands of miles away. Our situation changed frequently through the centuries, but it was still our home, the place of our birth. My approach to style arose from my approach, or our approach to life: to understanding our specific situation and performing within that situation in the most sincere way possible
."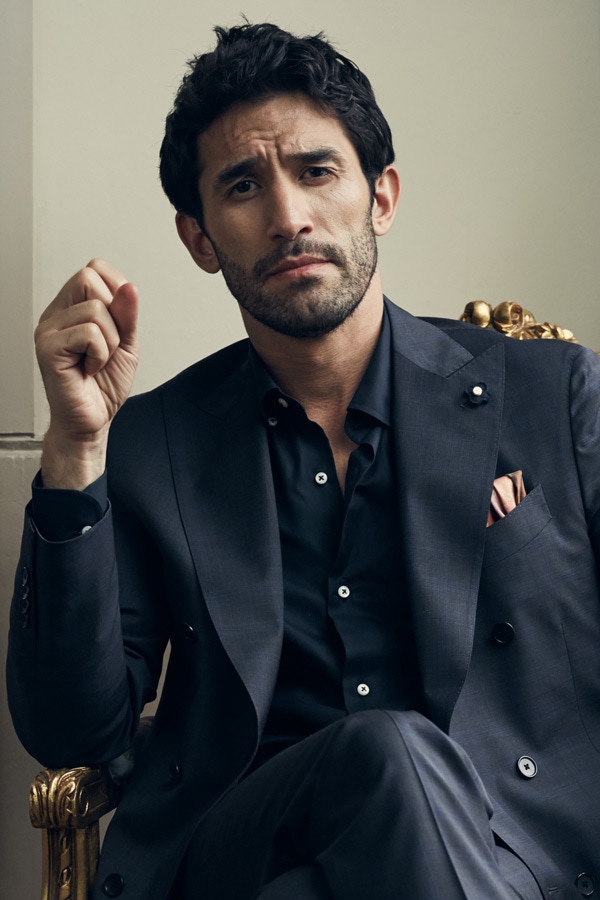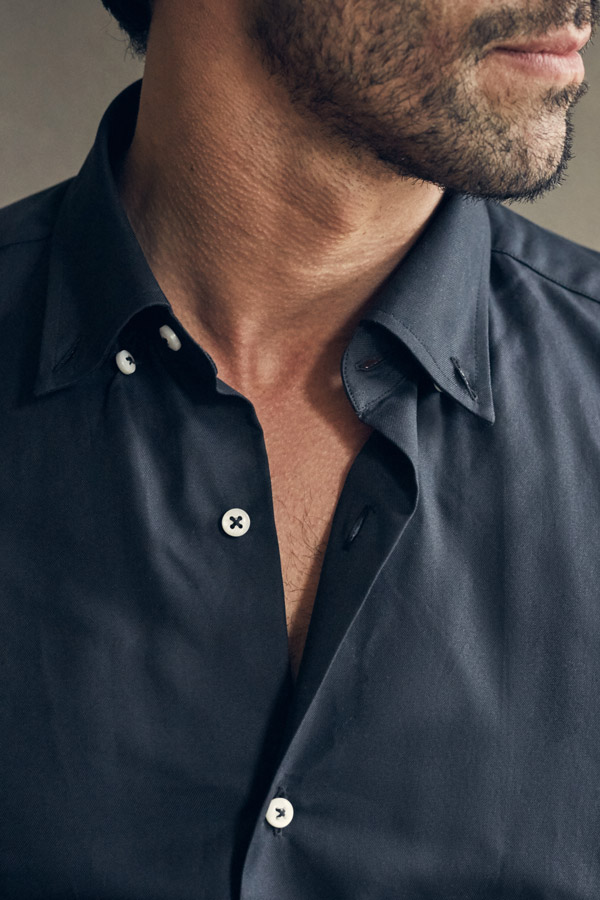 Relating how this thinking applies to his own label, Ignatious says, "
I set out to make a shirt that I would like to wear and that people who enjoy dressing would enjoy wearing. My taste, if you will, was formed by two fundamental factors: I grew up with the British sartorial tradition, which meant then, shirts with collars and cuffs — even when playing sports, like cricket, which I played passionately at school. The other was the sweltering heat of the tropics. So my philosophy is that a shirt must be complete — like the British and European shirt — and it must be comfortable even under those conditions when Europeans would prefer to run about in their undergarments
."
Ignatious says he believes his shirts appeal to a unique individual and fulfil unique requirements. "
There are essentially four segments in the gentlemen's shirt market, as I see it: bespoke, high-end brands, artisan, and mass production. We need not discuss the latter
," he says. "
Ign. Joseph belongs to the artisan segment. This is not a quality issue, one can find excellent shirts and rubbish in any price category. The artisan segment is special because it is based not only on the manufacture and sale of high-quality shirts but on the preservation of the shirtmaker's craft, especially in small- and medium-sized, usually family-owned, firms
."
The shirts you see here are "
produced by those firms that continue the craft of shirtmaking, so that those who wear Ign. Joseph shirts are linked to the clothing tradition maintained by generations in Europe, especially in Italy
." Pushing the culture forward, these artisanal businesses (and individuals) are worthy of our support, says Ignatious. "
It is an historical fact that in any form of human productive endeavor, especially making things, whether food, cars or clothes, the inspiration and the innovation have come from passionate people and families — not from high-tech marketing departments, technicians or economists
."