Imposing Winter Coats
When pondering a significant investment on a winter coat, its warming credentials often spearhead the decision-making. However, there are certain coat styles that have the ability to impart a level of sophisticated grandeur along with insulation properties, that others can't.
The impact of a voluminous-yet-refined winter coat cut by an adept artisan cannot be underestimated. It is no coincidence, that a raft of world leaders and influential historical figures have opted to deliver patriotic speeches on erected podiums in imposing coats. Plagued by fear and uncertainty in the midst of WW2, it was Sir Winston Churchill who repeatedly emerged out of 10 Downing Street in a selection of big military-inspired double-breasted overcoats – an act that became a symbol of defiance and Britain's courage. Undoubtedly, he had a penchant for classic style, but his choice of coats certainly played a part in calming the disquiet. Entrusted to galvanise a nation is a responsibility that falls on the very few, but the point is that a grand-yet-elegant coat has the ability to make a real statement and create an aura of confidence. And it's a predilection that stretches beyond the political spotlight – to the social scene in St. Moritz, Paris and London. Big coats lacking in sartorial detail might be warm, but do not possess that sophisticated grandeur that can be so imperative for self-composure. To reap the benefits of both, the coats styles to turn to are the greatcoat, Bridge Coat, teddy bear coat, duffel coat and striking double-breasted overcoats.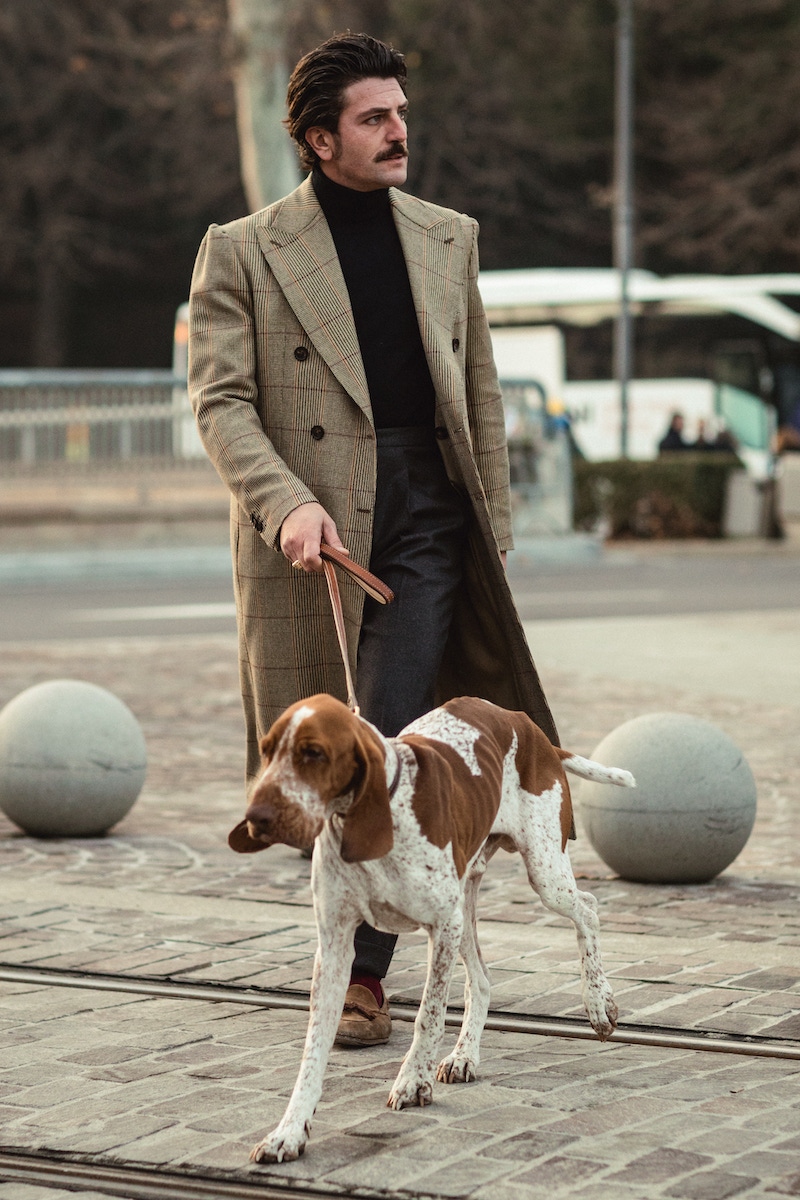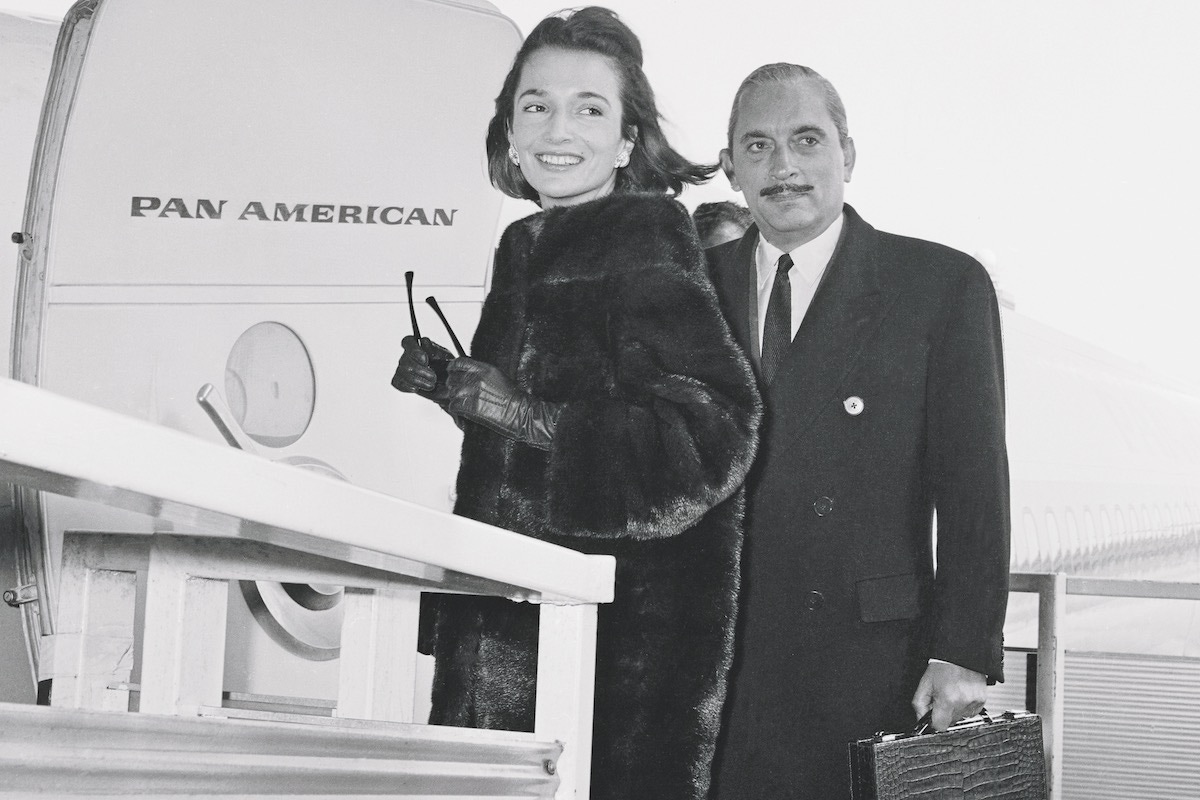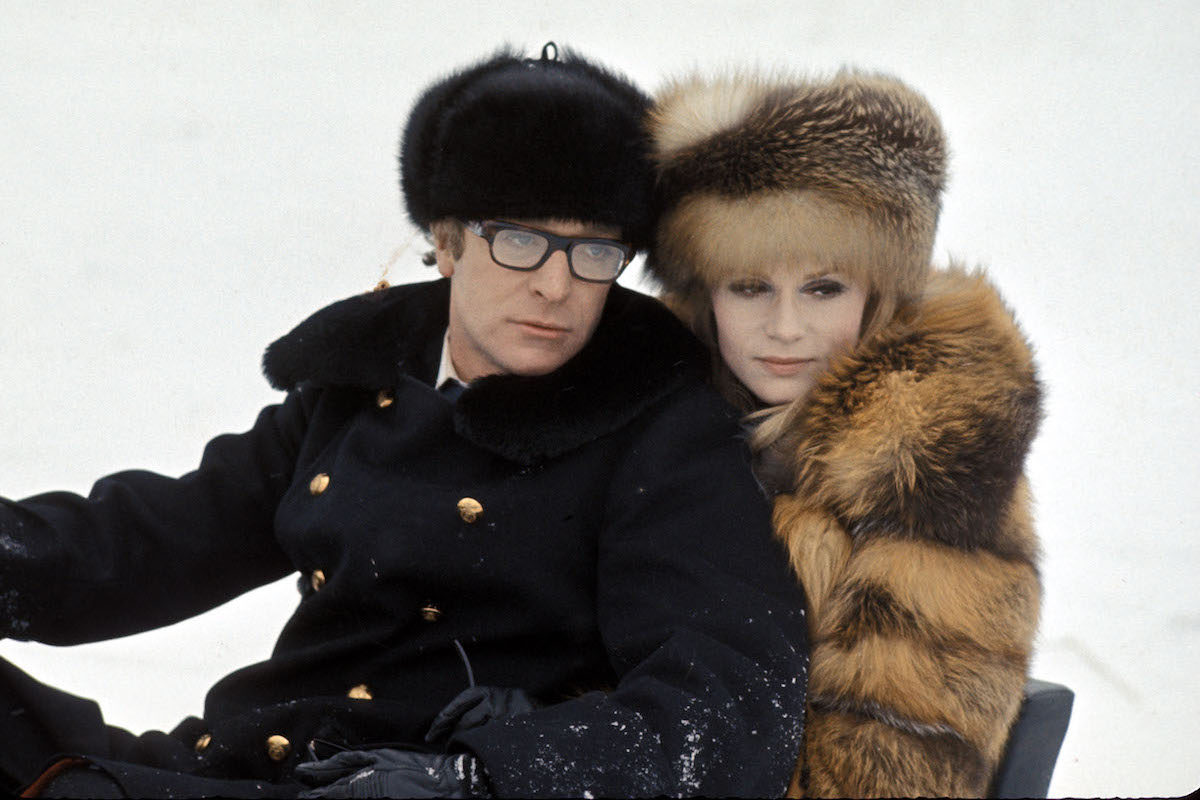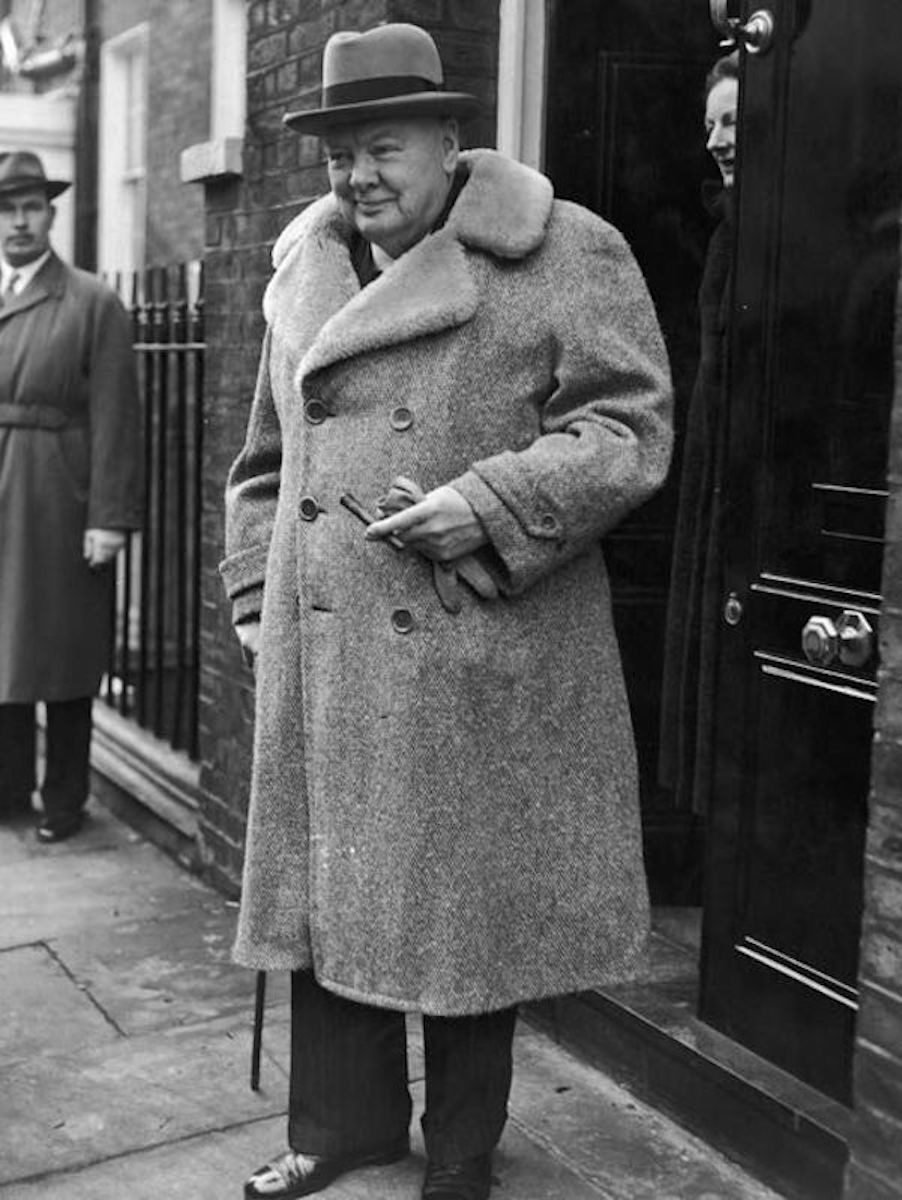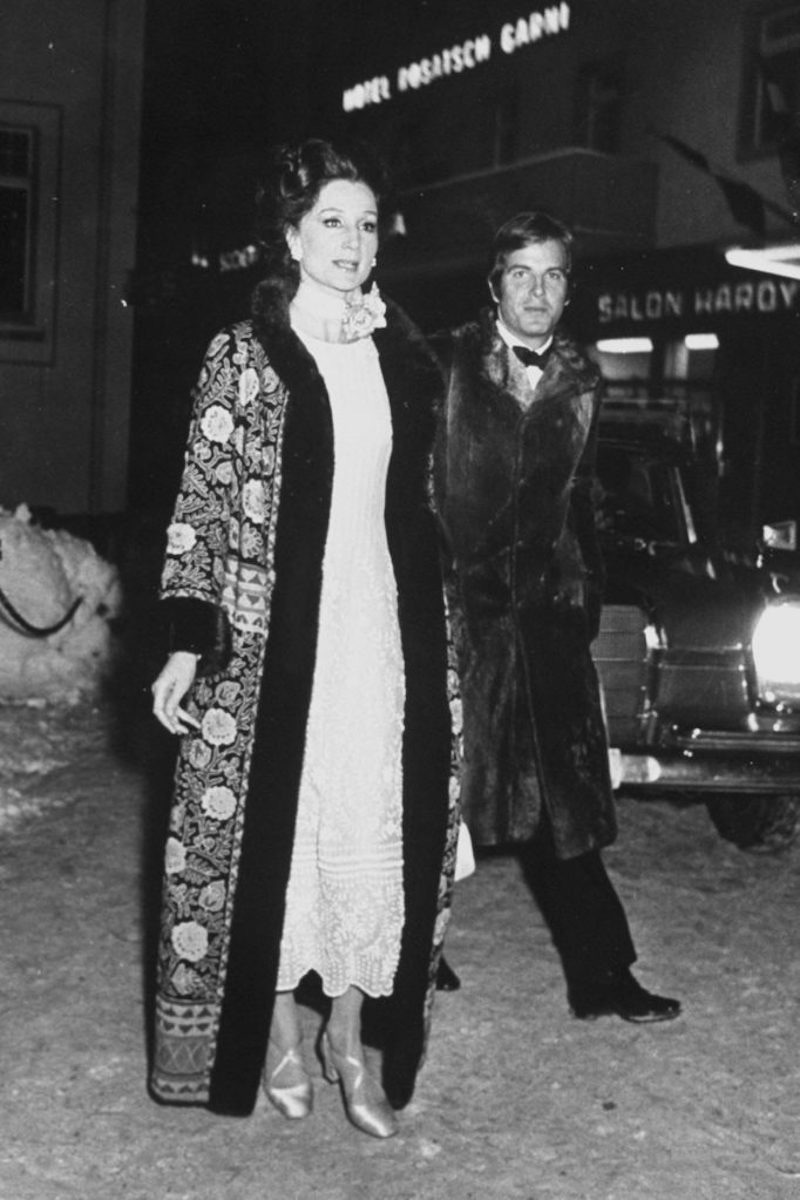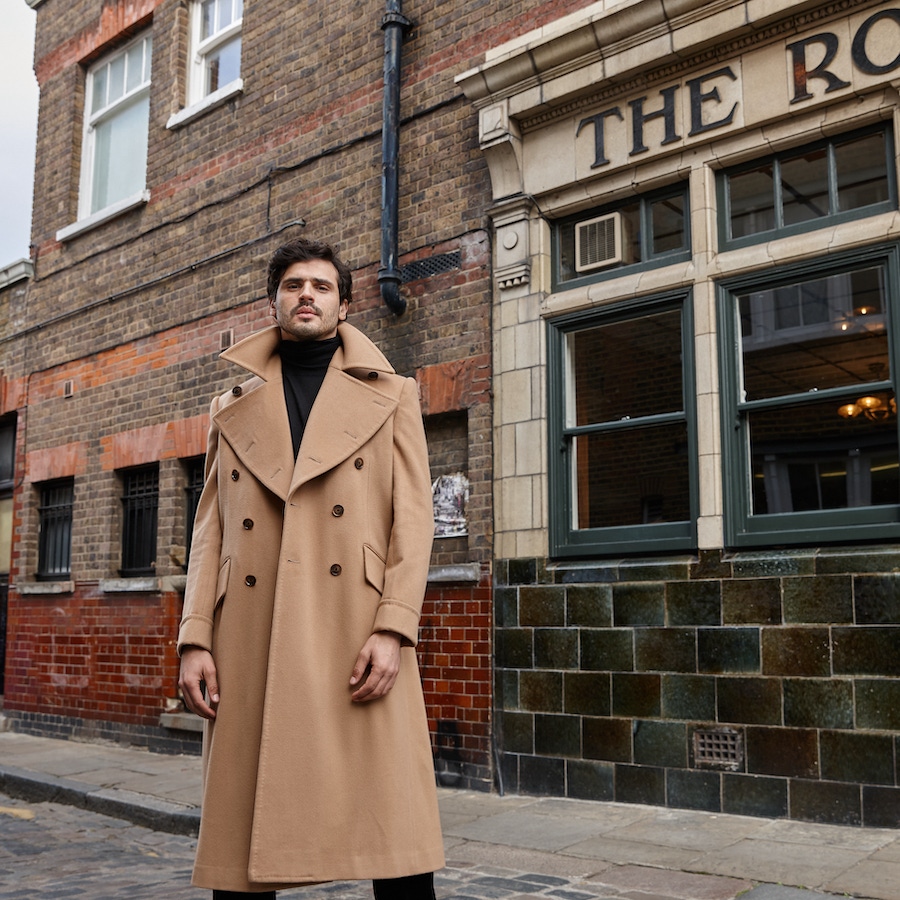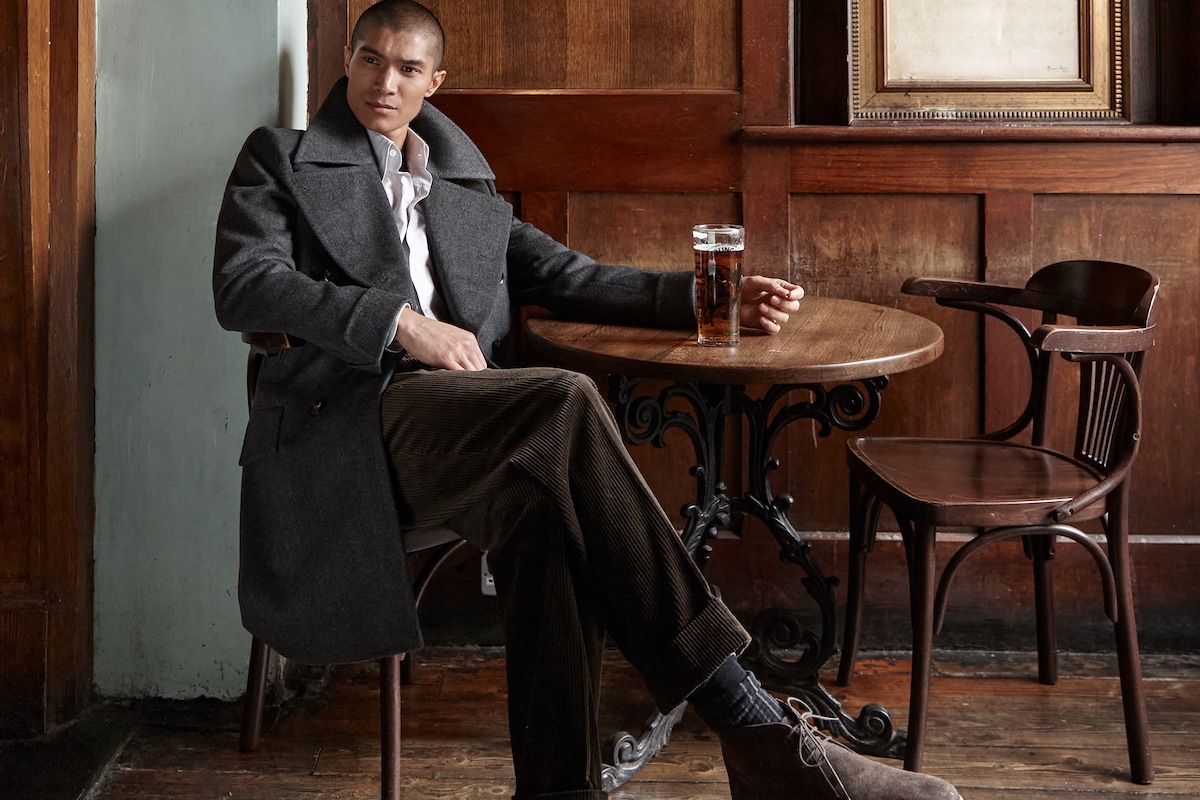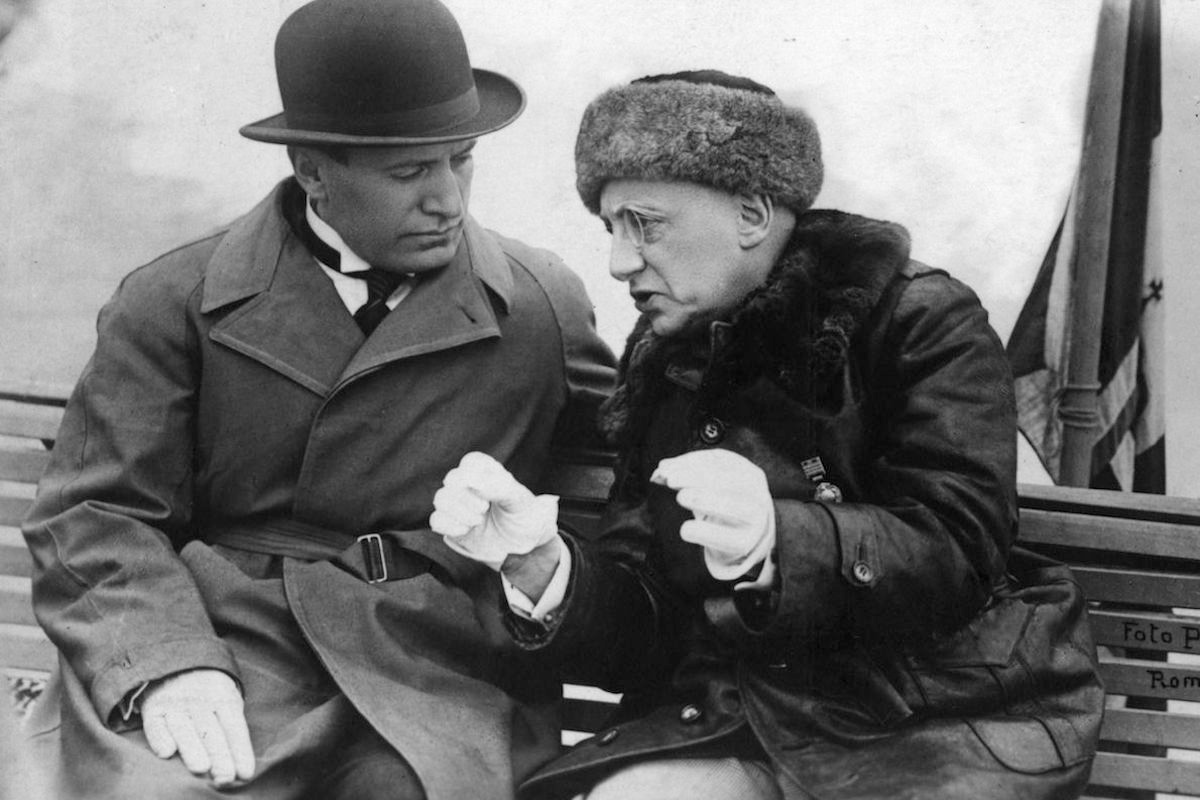 Its name confirms its position, but out of the platoon of big coats, the greatcoat leads the charge in having the biggest impact. Scale is its trump card, falling from the shoulder in a strong silhouette all the way down to the shin or ankle, where it flirts dangerously with the floor. Worn open, the greatcoat is voluminous, even more so when its wearer is striding away. Fastened at the front, it becomes more akin to a coat of armour. For all of its gestures towards officialism, the greatcoat has a rebellious streak. One can style the coat to unearth this element, but in Edward Sexton's masterful interpretation it arrives already ingrained. Every detail is dramatized so that its pomp coexists with eccentricity. With its generous stand-and-fall collar and full wrap, 'S-shaped' double-breasted closure and pleated and panelled back, it's the epitome of an imposing design. Reminiscent of both loucheness and refined class from a bygone era, the teddy bear coat is an imperious and elusive piece of outerwear. If pressed on who are the most universally known figures in the orbit of politics, music and art – a number of people would voice Sir Winston Churchill, Mick Jagger and Salvador Dalí. A cross-section of personalities in separate fields, the allure of the teddy bear coat was something they couldn't resist. The economic hangover of the 1973 oil crisis and stock market crash led to a sobering up of dress codes, thus the decline of the teddy bear coat's inimitable firm, Motoluxe. But thanks to Mason & Sons, they have reawakened the beast, and Motoluxe is once again the go-to firm for irrefutably luxurious and cool teddy bear coats. Established at the dawn of the automobile age, it is designed for journeys in open-topped classic cars. The Motoluxe teddy bear coat is made from a toasty cotton-backed deep-pile blend of alpaca and mohair exclusively woven by Steiff. Its double-breasted closure only adds to its insulation credentials, whilst the belted waist gives it a secure and commanding edge.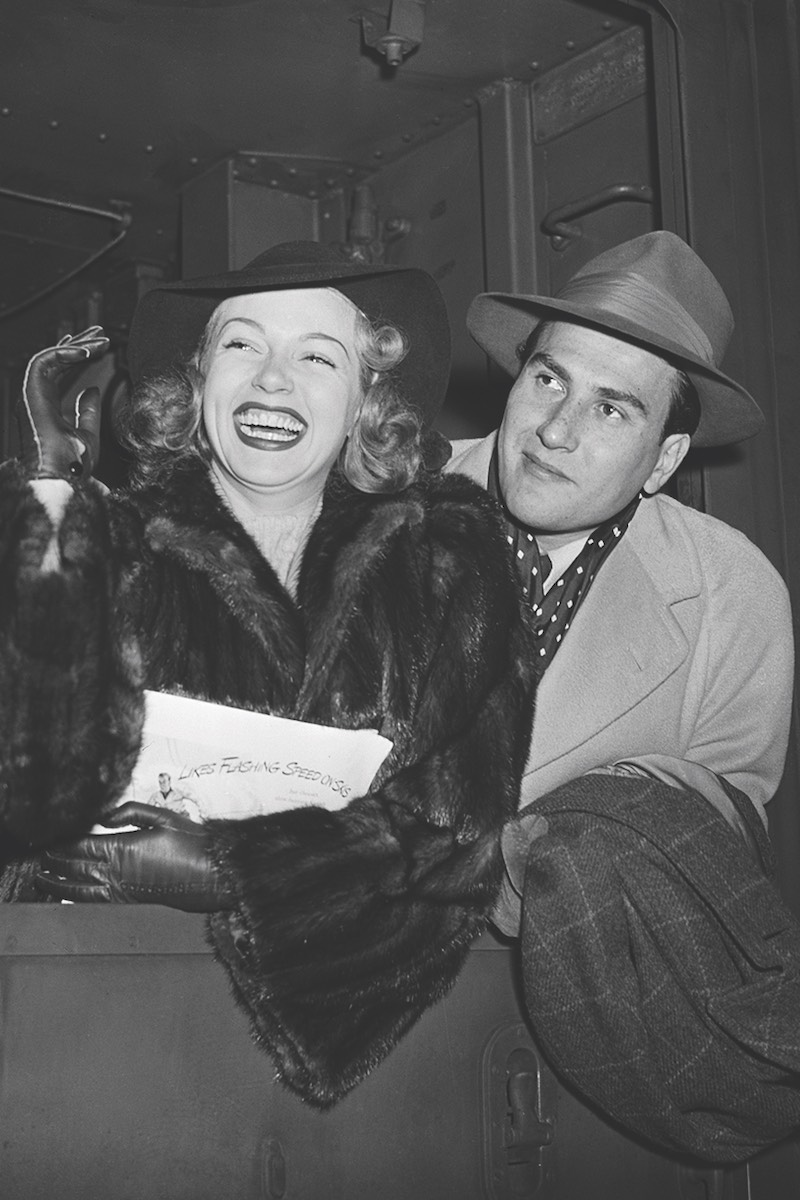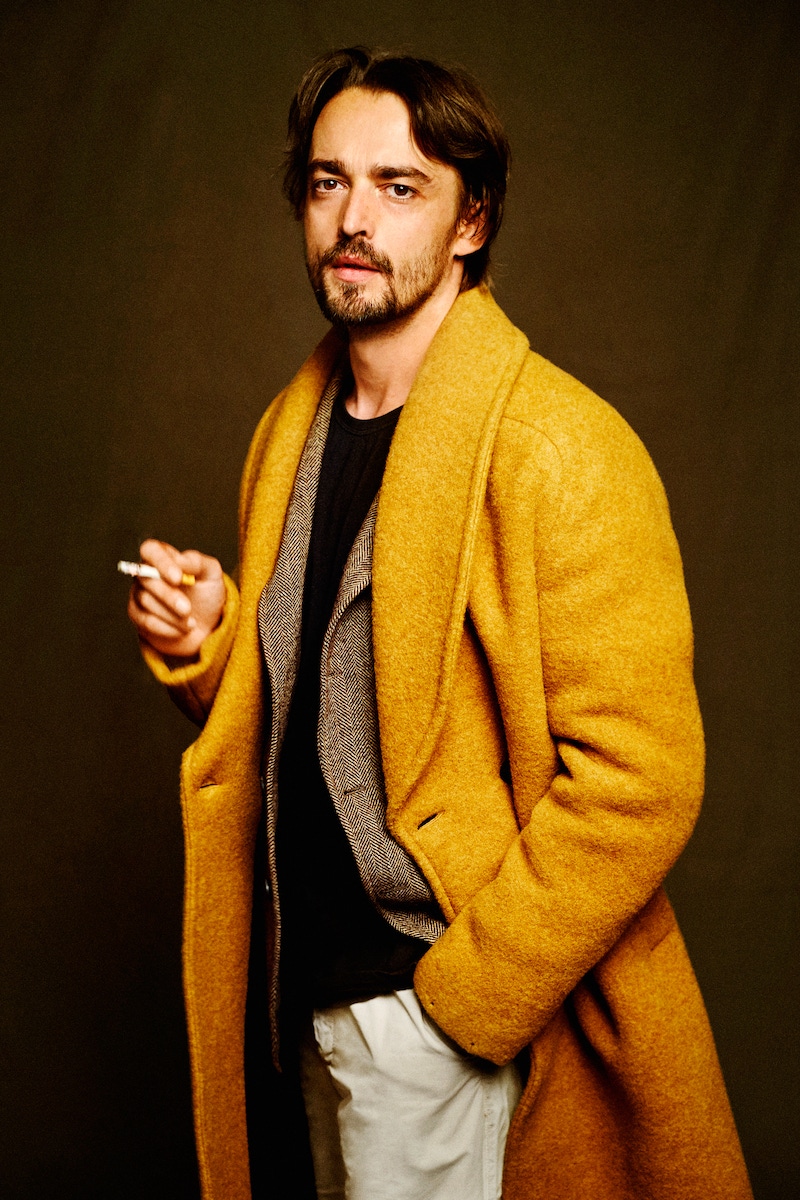 Steeped in the history of overcoat fanfare is the old-school herringbone pattern. Worn by Clark Cable and Ronald Reagan, two alpha males of Hollywood and in Reagan's case, the White House, the herringbone overcoat commands a certain masculinity. The understated texture of herringbone means that it works marvellously when worn unbuttoned and dressed down, with more casual accoutrements. Recently welcomed into our e-commerce fold, MP Massimo Piombo promotes an alternative vision of luxury; one that finds elegance in imperfection. Woven in a wider than usual herringbone, the brand's Douglas overcoat is a prime example of what Massimo likes to call the "Piombo cocktail", a blend not of traditional and contemporary, but of different styles and tastes. Featuring an expanded and beautifully cut notch lapel, it is a nod to the '70s, whilst its exclusive virgin wool is something to lust after. The Bridge Coat is essentially a peacoat that extends to the thighs. Edward Sexton, the veritable godfather of traditional British tailoring for the Rock 'n' Roll set, often talks about 'romancing' a garment. In true Sexton style, he has adapted the naval garment to be comfortable, eccentric and most of all undeniably elegant. The Brige Coat in question is actually an evolution of the firm's signature greatcoat, cut to a knee-length with the same collar, cuffs and half-belt back. However, unlike the greatcoat it features two jetted hand-warmer pockets and straight flap pockets at each hip. Mirroring their bespoke creations with a full canvas construction, this admirable coat is very easy to wear, and makes a great statement to lift yourself and others out of the bleak winter months. The flamboyant turmeric yellow version is testimony to the aforementioned notion. One shouldn't flinch at the colour, but if you do feel you need to neutralize, their extensive range of grey flannel trousers have you covered.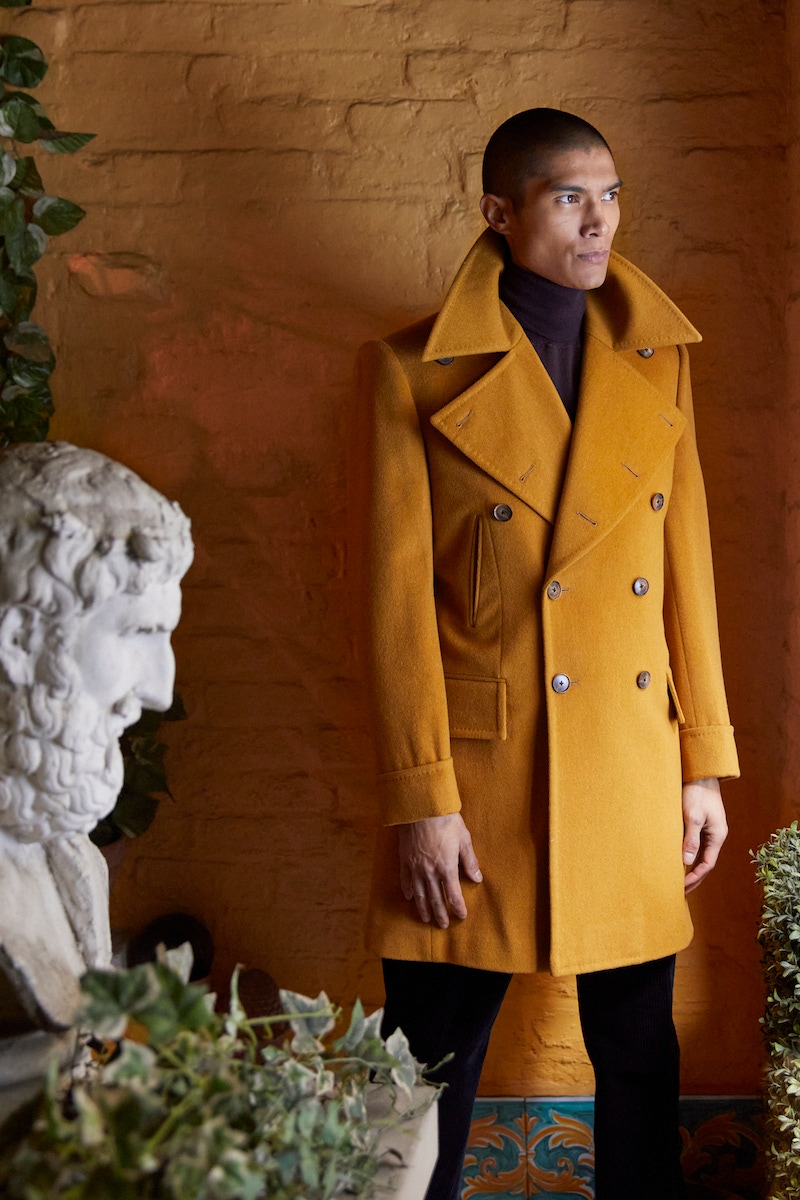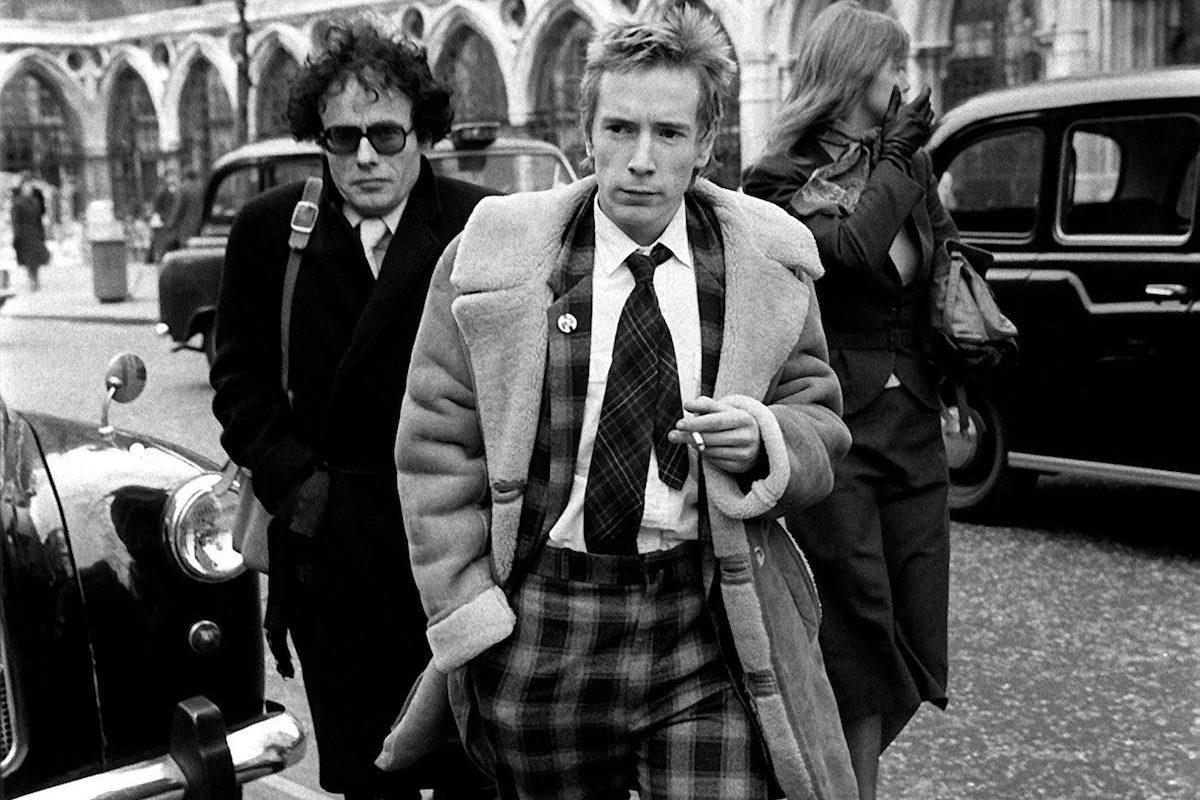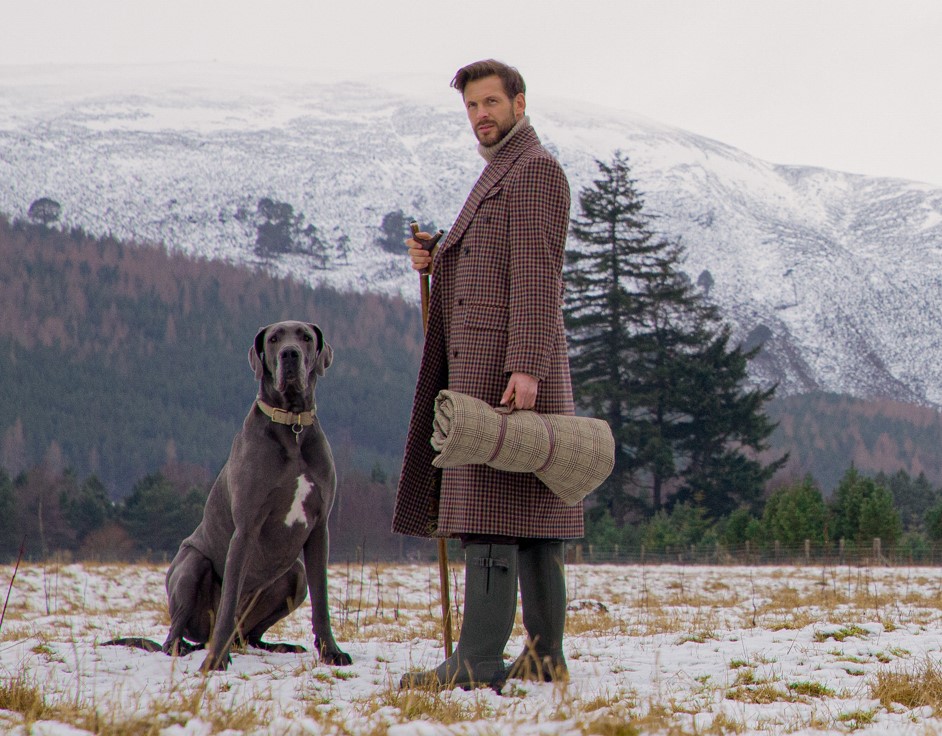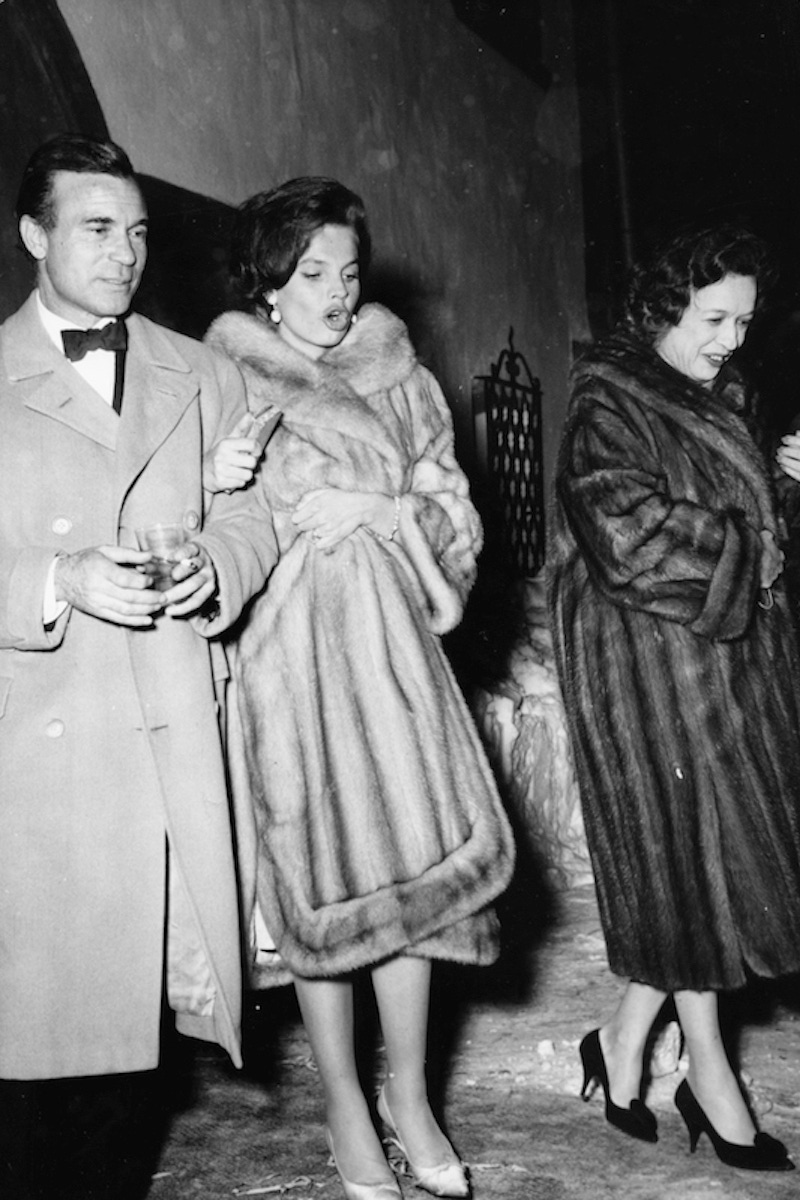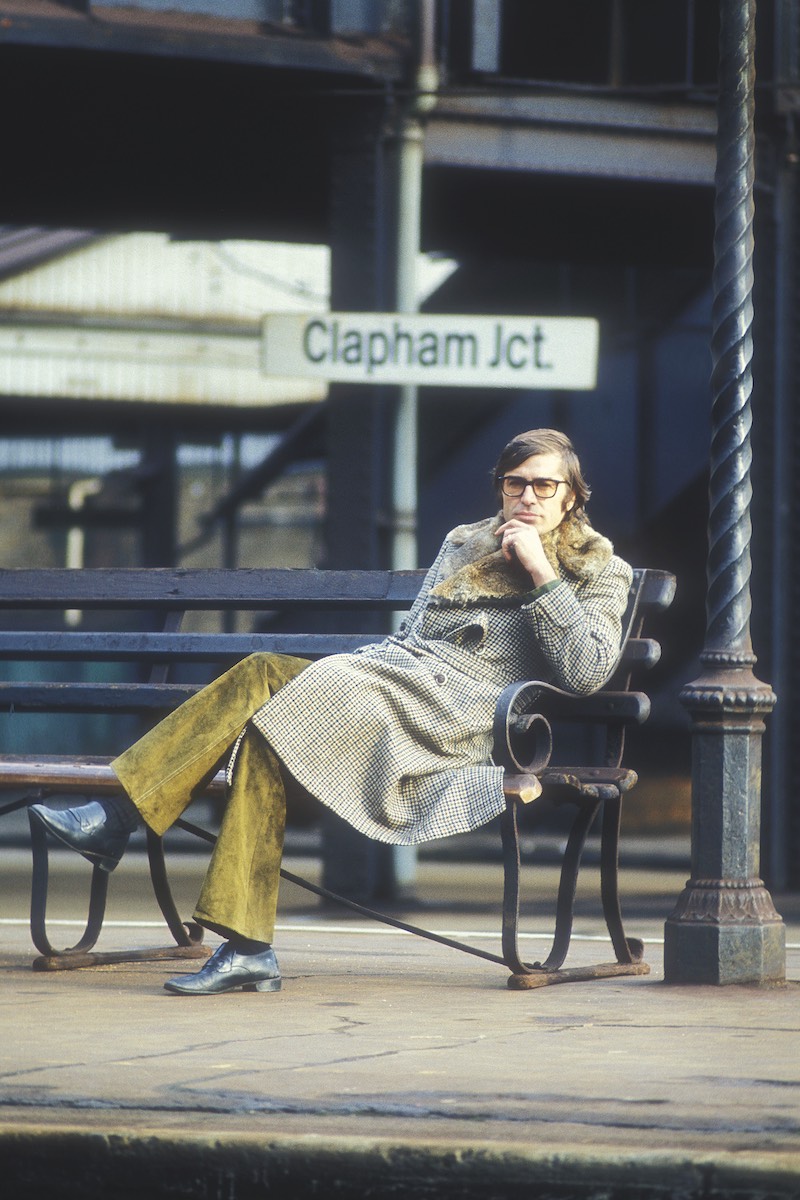 Adopted by the British Navy in the late 1800s and later made famous by Field Marshal Montgomery (Viscount Montgomery of Alamein), the duffel coat was used to withstand the harsh elements on the sea. To this day not only is its heavy, scratchy cloth still prevalent in the duffle coat market, but finding one with a flattering silhouette is scarce.