In the Cut
This is concrete warfare we're talking about... if you're going to ride you gotta get on that shit. – Wentzle Ruml, Dog Town and Z-Boys.
Craig Stecyk, co-founding member of the Zephyr Competition Team (Z-Boys) remarked that 'Skaters, by their very nature, are urban guerrillas; they make everyday use of the useless artifacts, of the technological burden, and employ the handiwork of the government, corporate structure in a thousand ways that the original architects could never dream of.' In pursuit of notorious unconventionality, The Rake challenges the livery of these urban warriors and demonstrates the fluidity of suits through the beauty of skateboarding.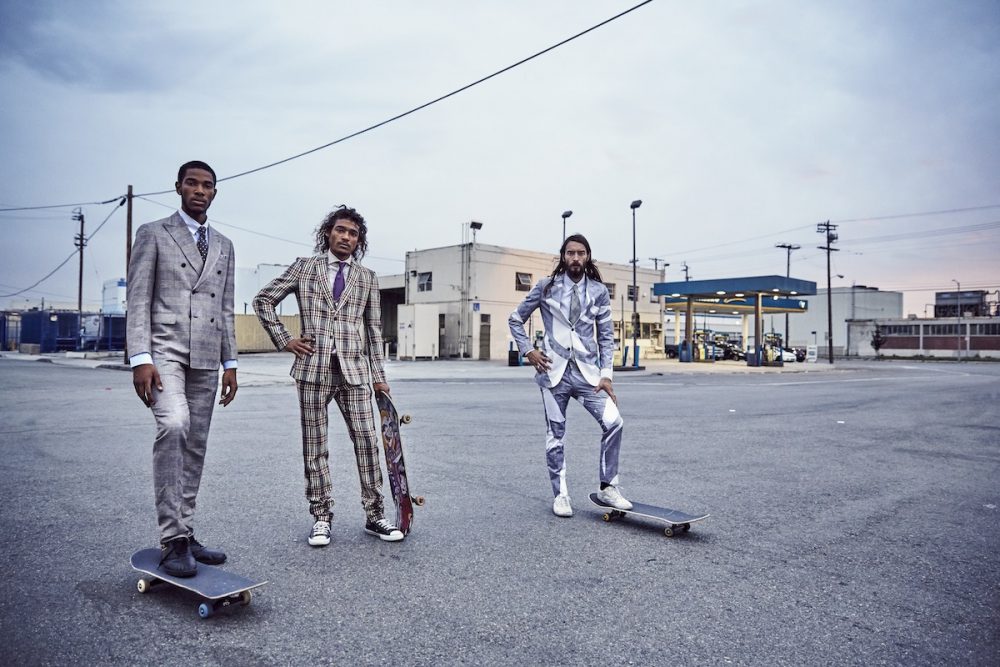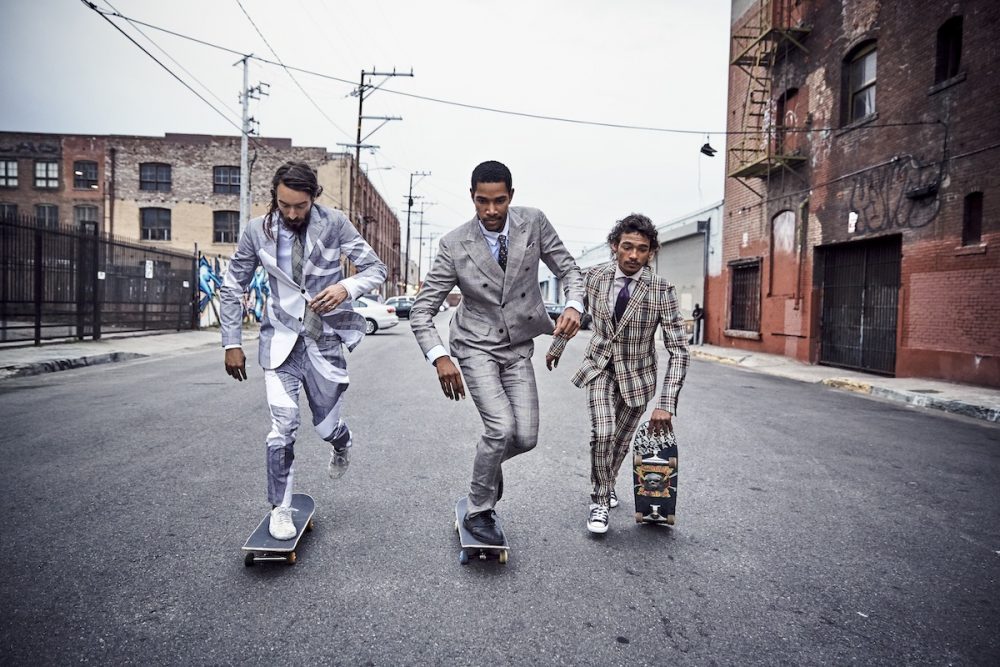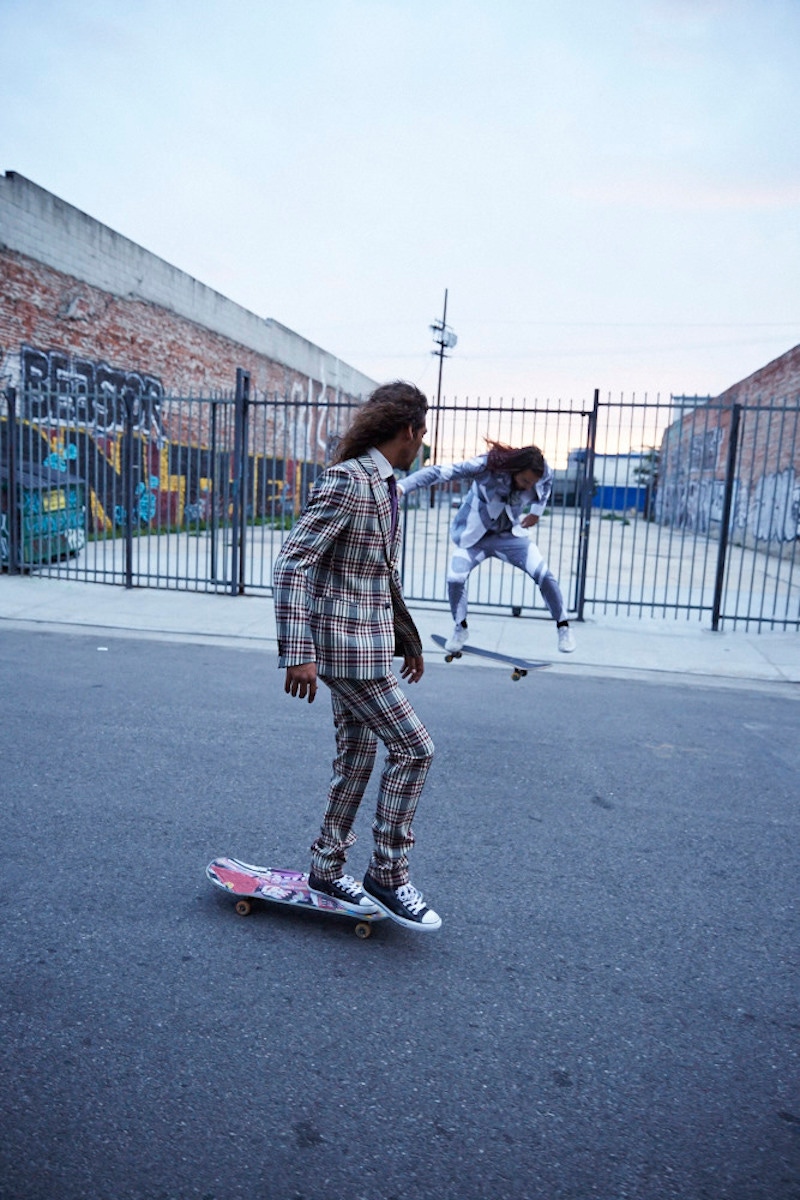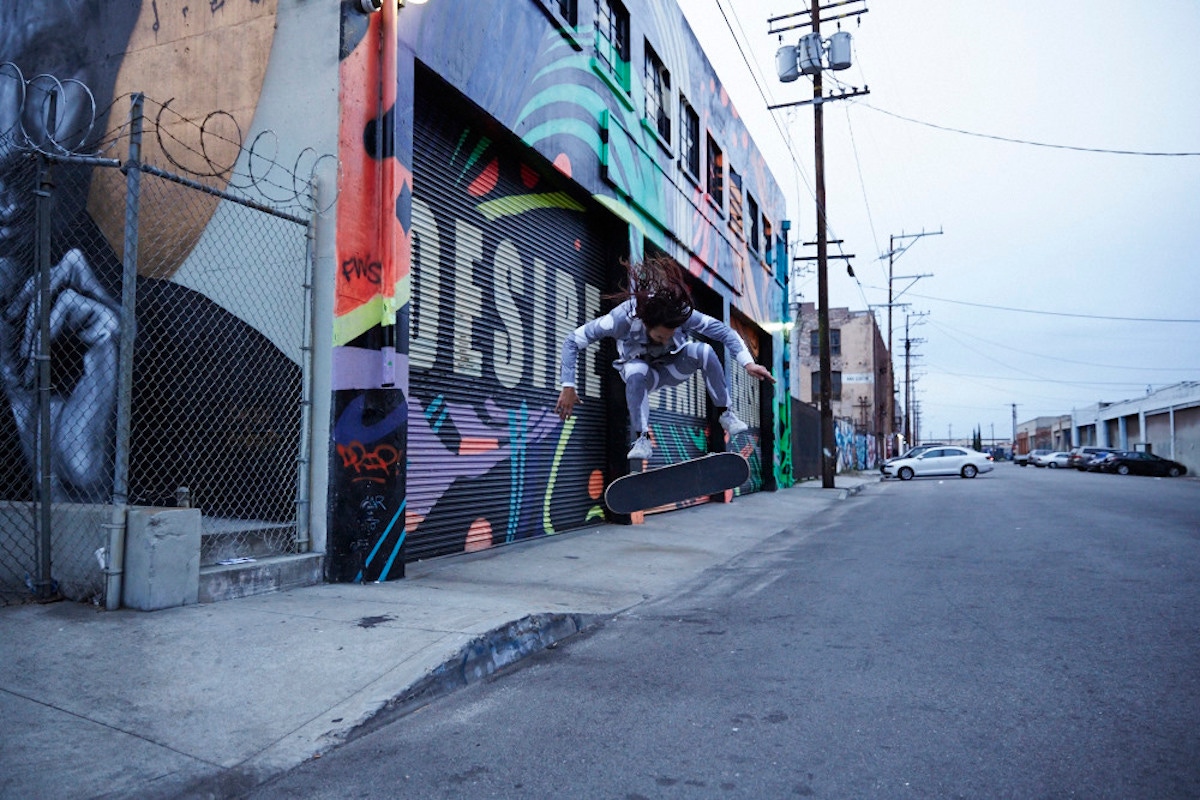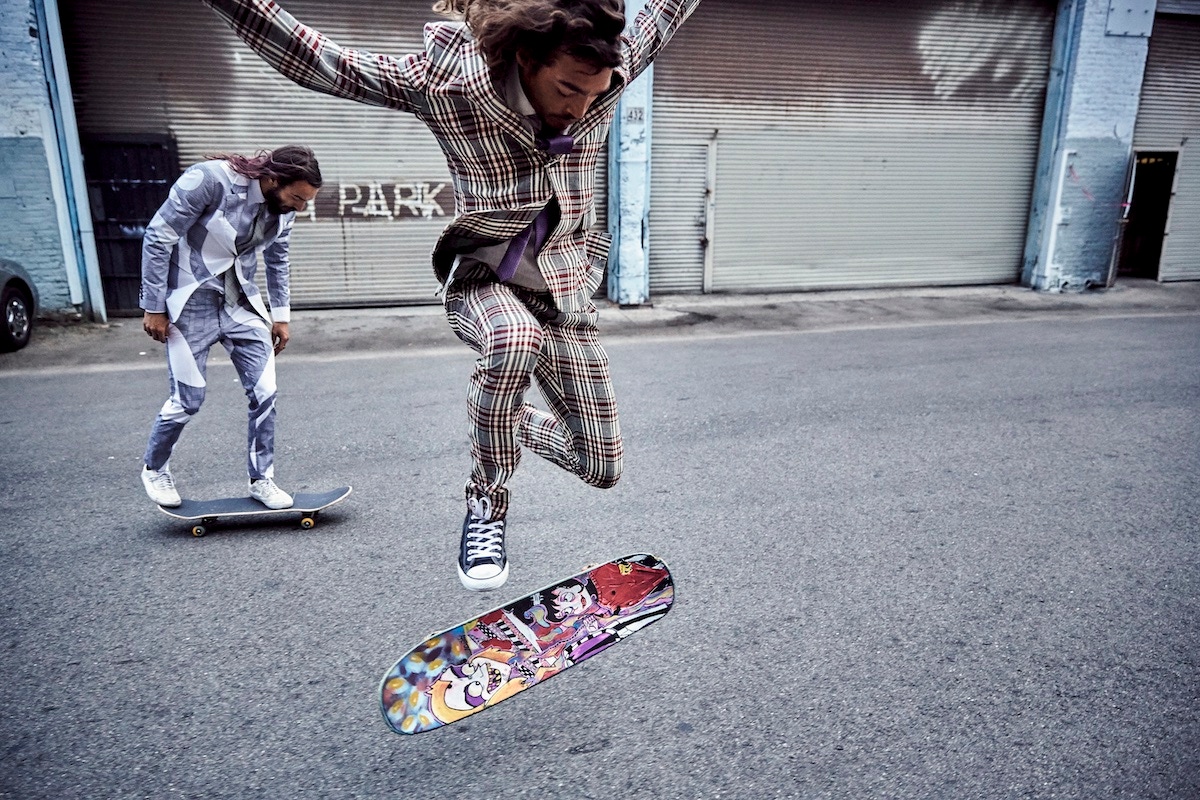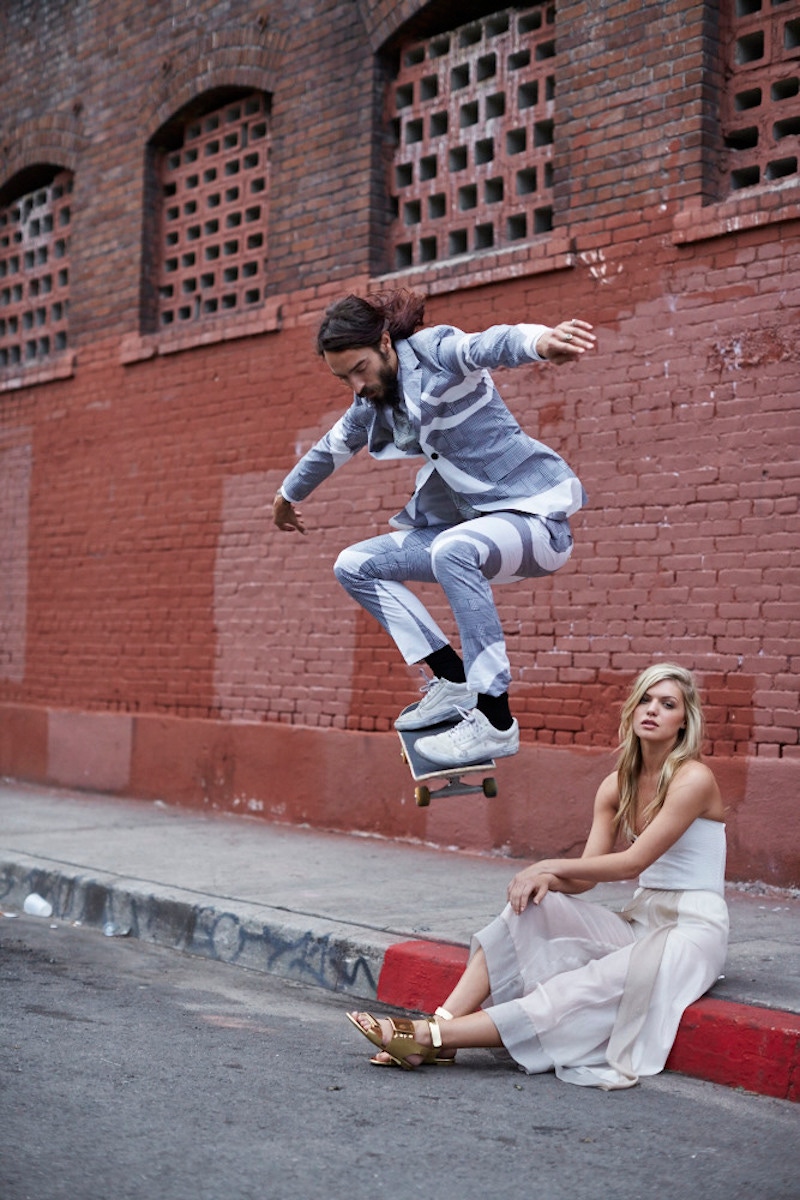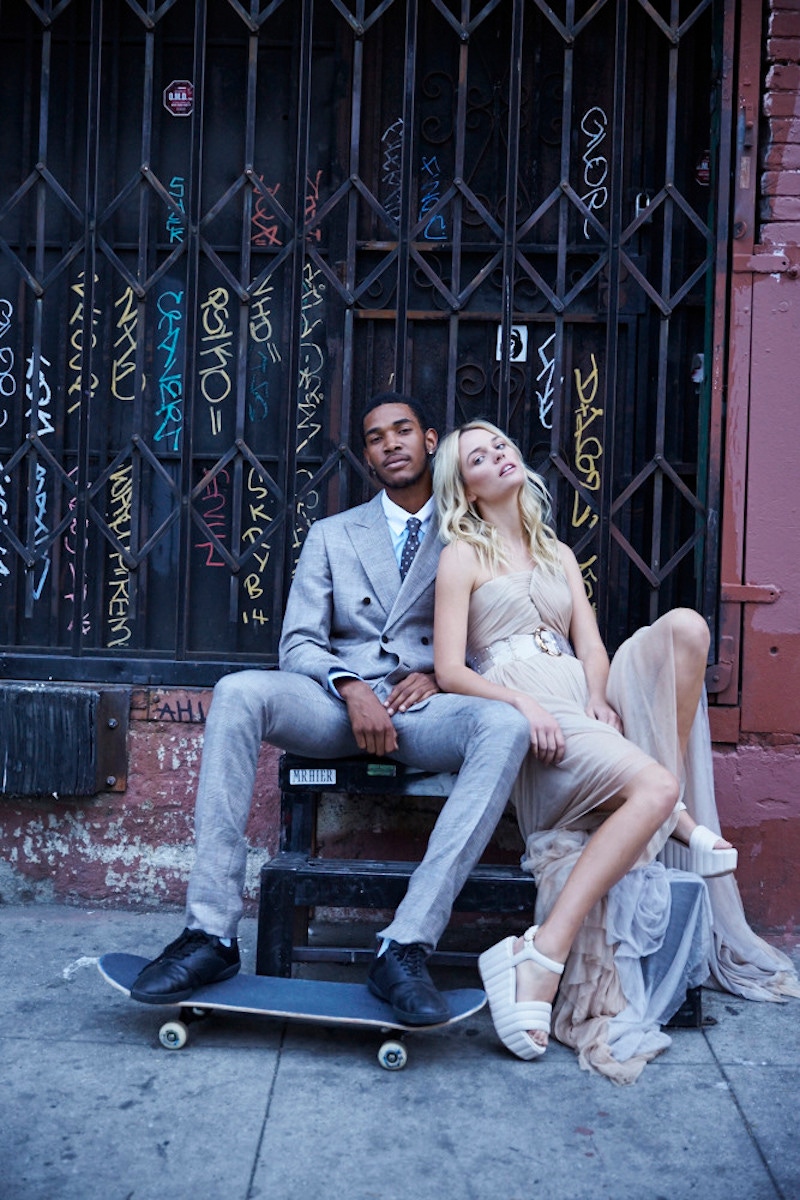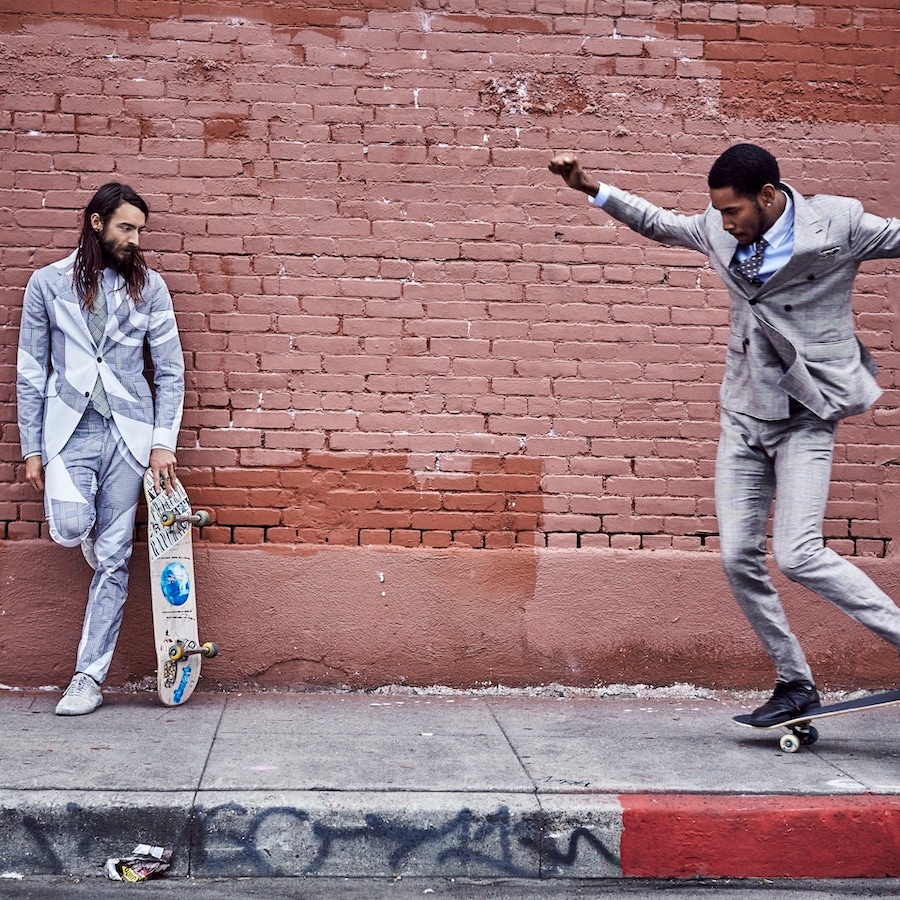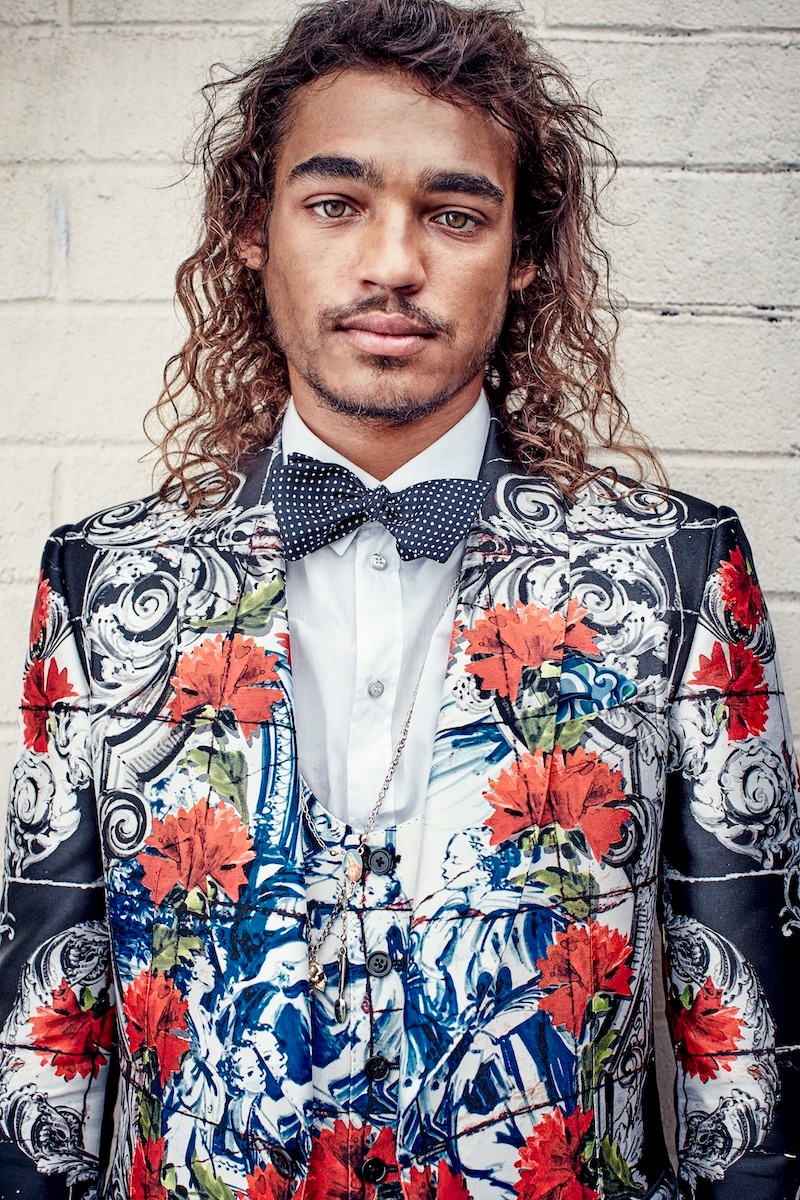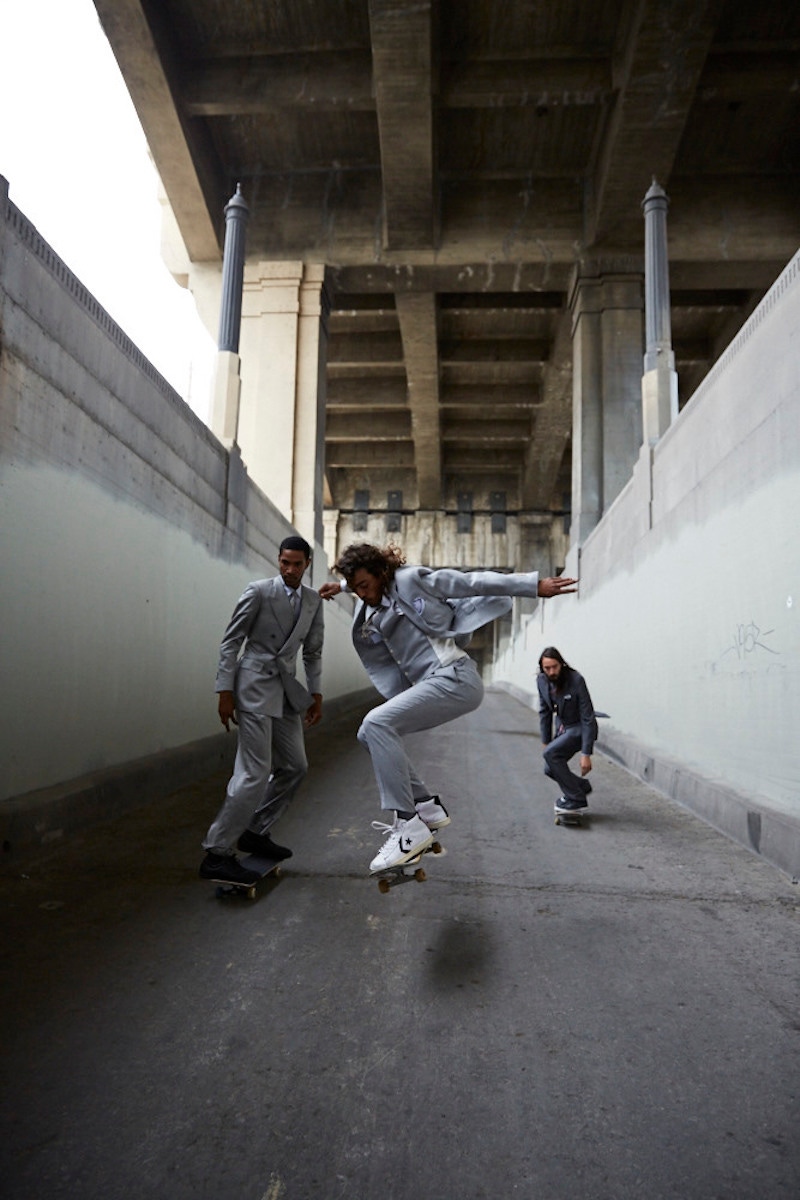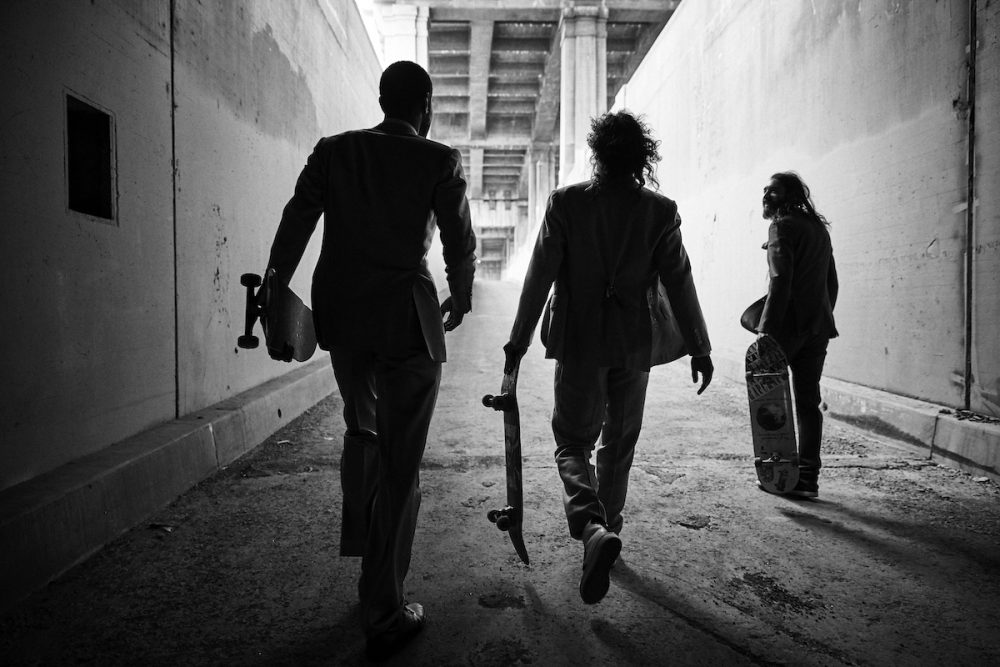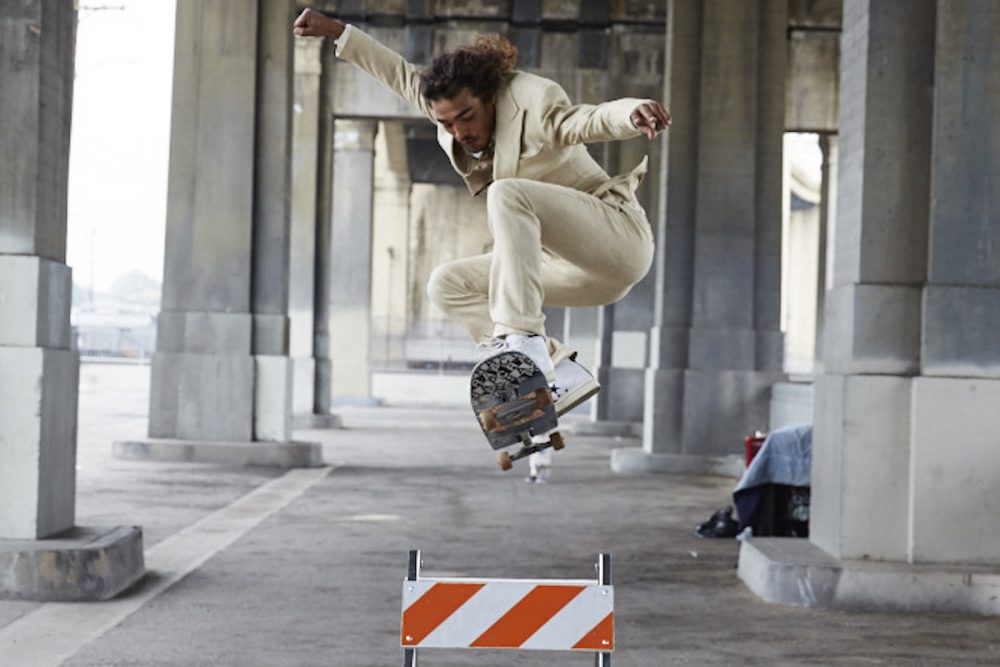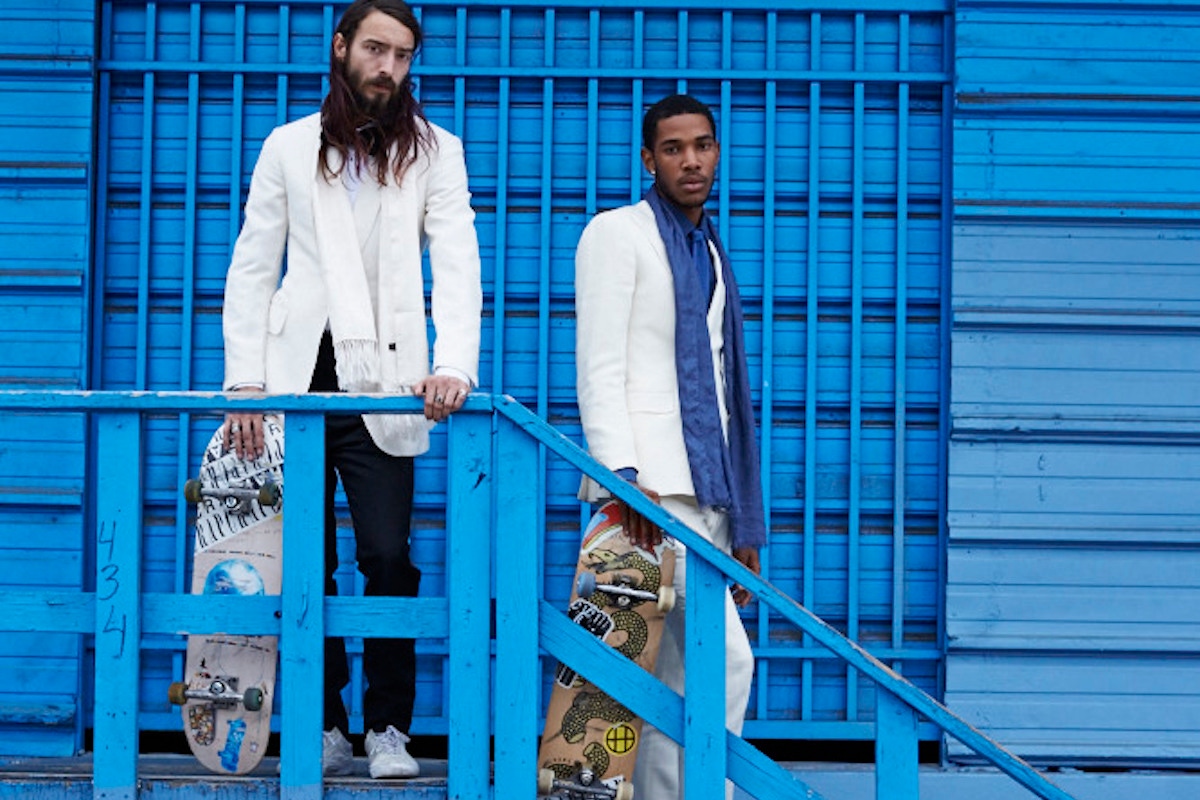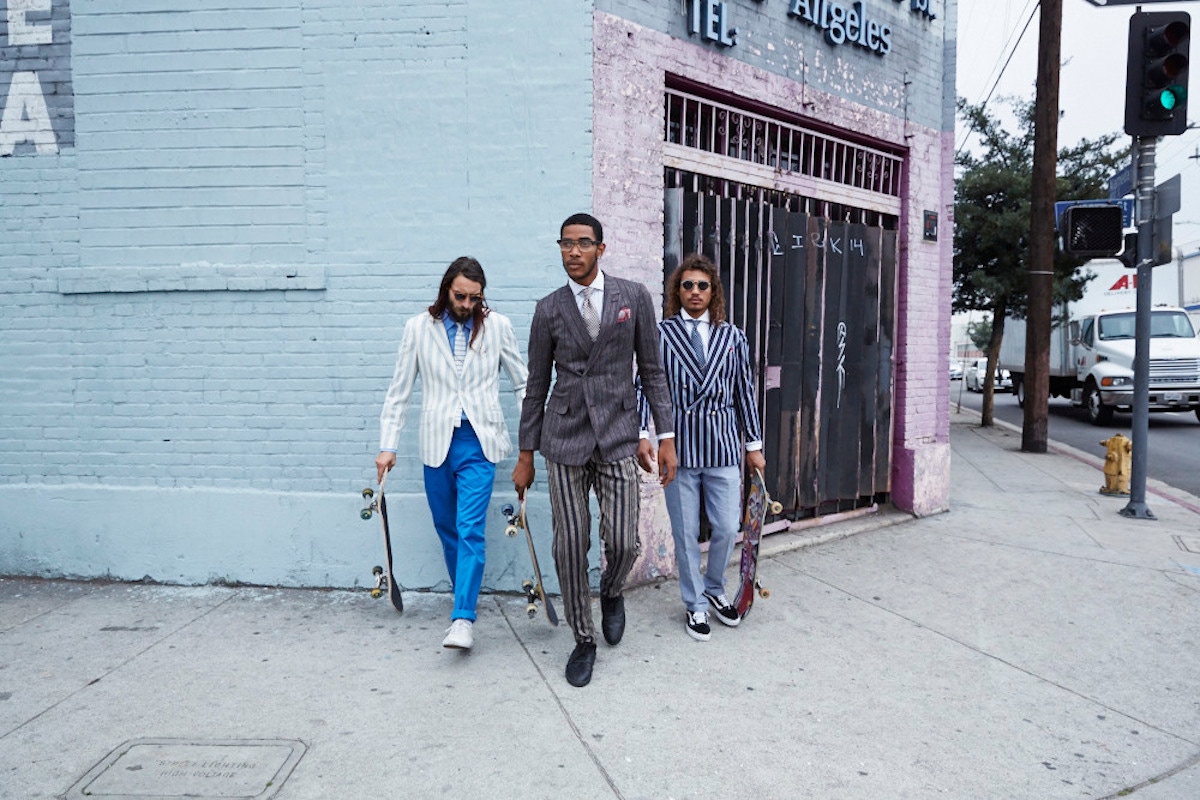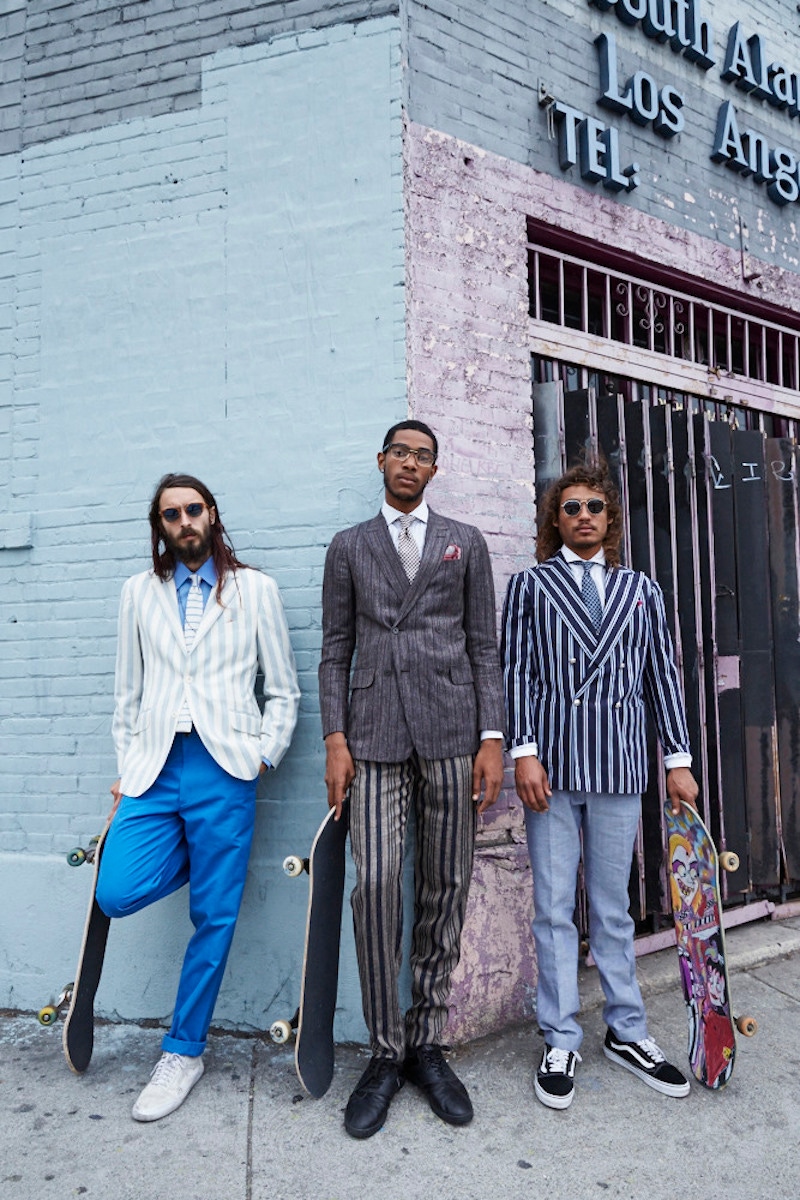 With special thanks to the skaters: Steven Cox, Tony Castillo and Kevin White
Shot on location in the Arts District, California.
Production: Carlton Sugarman Skater casting: Alex Long Fashion Assistants: Chelsea Demirgian and Shady Stewart Hair Stylist: Brooke Rodgers / Art Mix Creative Make Up: Marygene Rose Female Models: Amanda Gullickson/Next LA & Amy Charsley  /Two Management LA This feature originally appeared in Issue 39 of
The Rake
.