International Women's Day: Five inspirational movie stars
Observed on 8 March every year, today, the world joins together in commemorating International Women's Day - a day that marks the special contributions by women.
Today is International Women's Day, and across the globe women are being celebrated. From social, political and cultural achievements, the day marks a commemoration of women's successes, and is dedicated to raising awareness of the importance of women's equality and fundraising for women-focused charities. The origins of International Women's Day can be traced back to 1908, when 15,000 women marched through New York demanding shorter working hours, better pay and the right to vote. The following year, The Socialist Party of America announced the first National Women's Day in honour of these workers. And the day was formalised in 1910 when Clara Zetkin – a leader of the 'women's office' for the Social Democratic Party in Germany – coined the idea of an International Women's Day. The official theme for IWD 2022 is #BreakTheBias – which promotes the imagining of a world free of bias, stereotypes and discrimination. Beyond being the stars of movie blockbusters, there are a number of women who have stood out as symbols of feminism and devoted themselves to other causes – and in the process have not only made significant contributions in their work, but they've inspired other women worldwide.
Elizabeth Taylor
Ben W. Heineman Jr. and Cristine Russell wrote in
The Atlantic
that her role in
Giant
, 1956 "dismantled stereotypes about women and minorities."
And it was in this film that she formed a close friendship with co-star Rock Hudson. They grew even closer in the final months of Hudson's life after he was diagnosed with AIDS – a time when little was known about the disease. After Hudson died, Taylor decided to step in. For the rest of her life, she devoted herself to raise awareness and money for AIDS research and care, co-founding amfAR in 1985. She was instrumental in getting powerful figures to take the right action. She persuaded President Ronald Reagan to acknowledge the disease in a speech for the first time in 1987, and she publicly criticized presidents George H.W. Bush and Bill Clinton for lack of interest in combatting the disease. She also founded the Elizabeth Taylor foundation in 1991. When the influential movie icon died, she made sure her foundation would thrive. Twenty-five percent of her image rights go to the foundation, so whenever you buy something with her face on it, you're supporting her cause.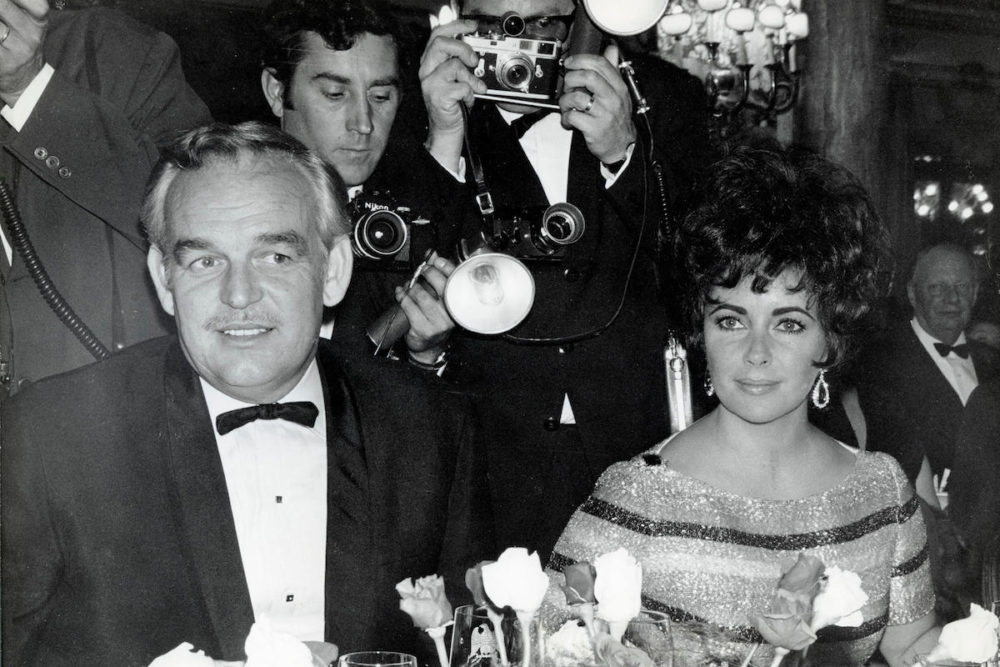 Ingrid Bergman
One of the great stars in the history of film, her career is filled with cult movies such as
Casablanca
, 1942 and
Notorious
, 1945. She exemplified nobility, which was apparent from the very start of her Hollywood career. In the midst of filming
Gone with The Wind
, 1939 – filmmaker David O. Selznick immediately sized her up, commenting, "Your eyebrows are too thick, and your teeth are no good, and there are lots of other things. I'll take you to the make-up department in the morning." Bergman immediately fought back. "I think you've made a big mistake," she said to the man who requested she come to Hollywood after spotting her in a promising Swedish film. It was a time in Hollywood when women were often praised for their beauty and not their acting talents. Fiercely independent – with a refusal to be manipulated by powerful movie figures Ingrid Bergman – along with her daughter Isabella Rossellini can be considered symbols of feminism.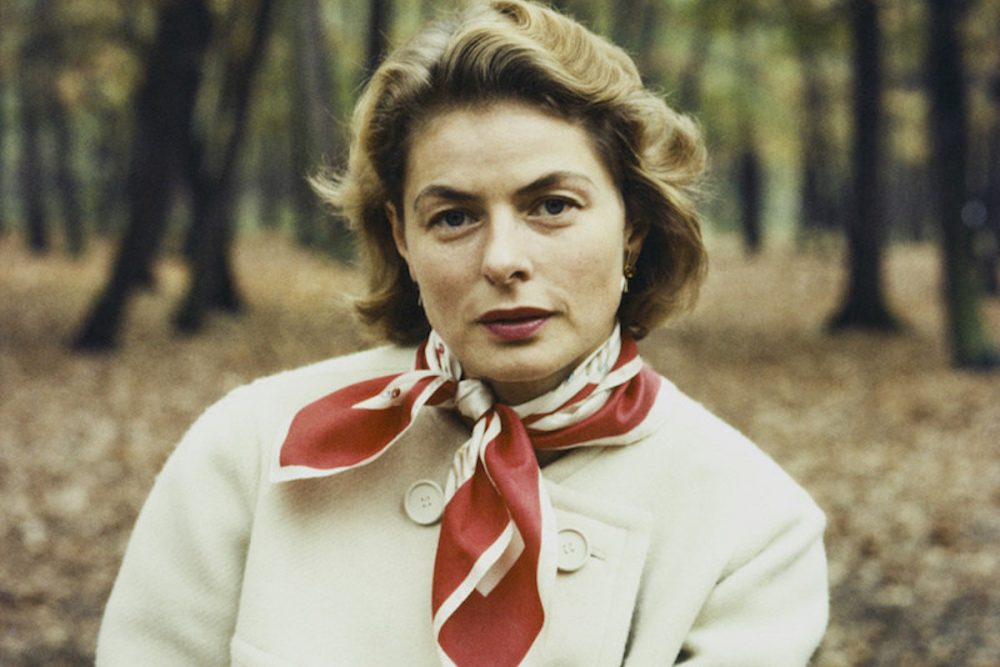 Julie Christie
An icon of the "Swinging Sixties", it was beyond cinema that Julie Christie's cultural influence was unparalleled and endearingly reluctant. In 1967,
Time
claimed that "what Julie Christie wears has more real impact on fashion than all the clothes of the 10 best-dressed women combined" When she quit Hollywood to tend sheep on a Welsh farm, she used her profile to draw attention to political causes, such as rendition, torture and global warming (according to the
Telegraph
, she learned about the former from South Americans exiled in London). She even learnt Welsh to protest against the dumping of waste in the Welsh mountains. So environmentally friendly is she that she used newspaper as loo paper, laughing that certain A-list visitors resisted when they got "ink on their bottoms".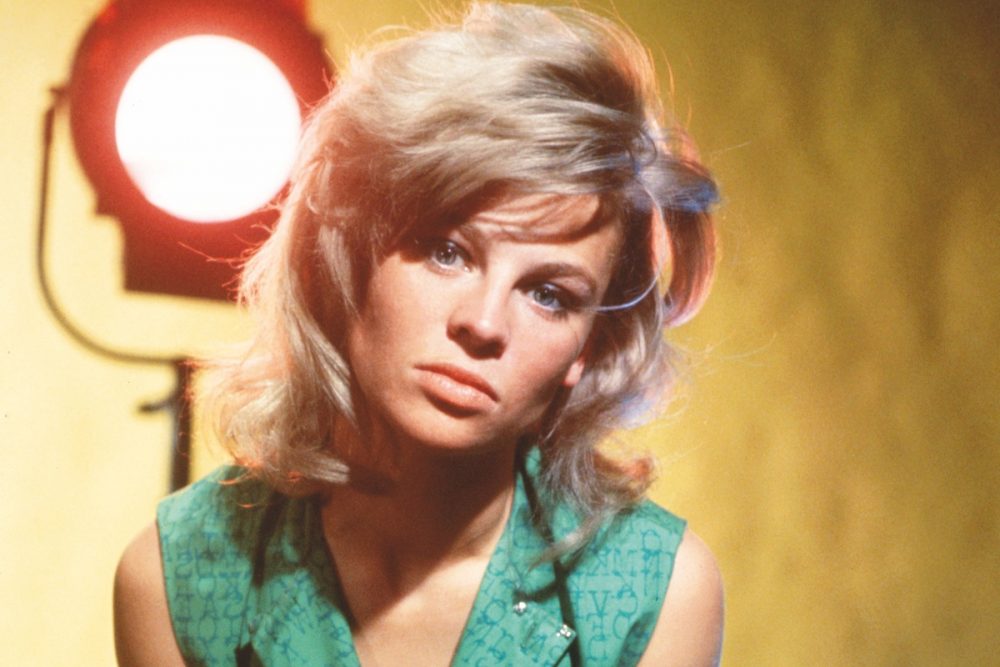 Jane Fonda
Jane Fonda, who is a two-time Academy Award winner, was a prominent opponent to the Vietnam war and civil rights activist before becoming a supporter of feminist causes. Often regarded as the most radical women in Hollywood, her decades-long activism on a range of issues cannot be underestimated. Heavily involved in the V-Day movement, which works to stop violence against women and girls, today her central preoccupation is the climate crisis. In October 2019, she moved to Washington, D.C., and launched, with Greenpeace, Fire Drill Fridays. For 14 consecutive Fridays, Fonda and other activists held rallies and participated in acts of civil disobedience on Capitol Hill (she was arrested five times).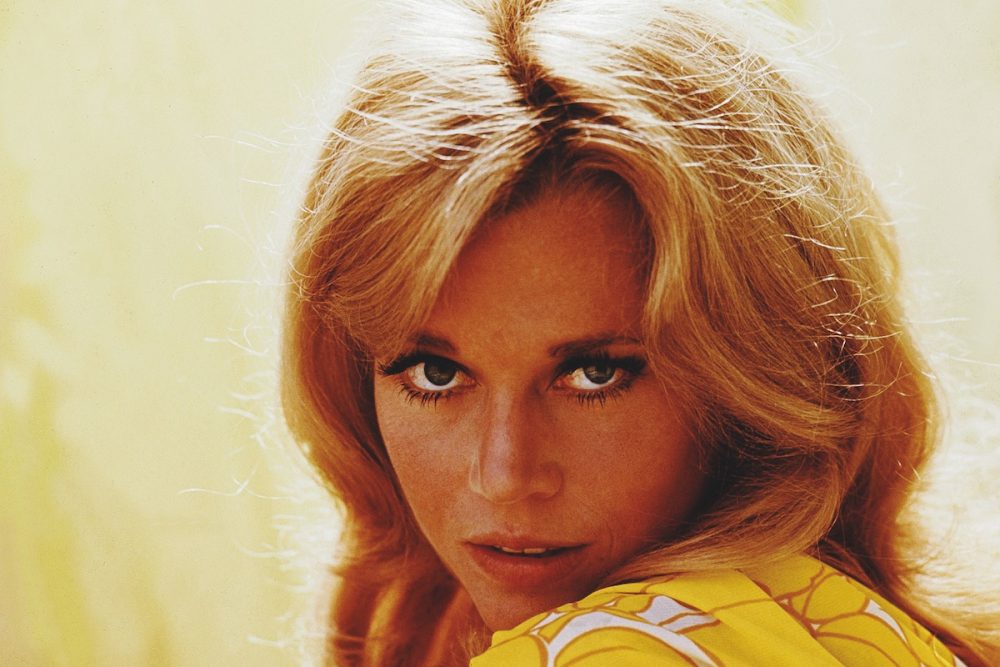 Audrey Hepburn
The impact Hepburn had, and continues to have, on pop culture is immeasurable. But it is her humanitarian legacy that is even more colossal. Hepburn lived by the philosophy of putting others before herself. She became a UNICEF Goodwill Ambassador in 1998. Her first mission was in Ethiopia where she visited an orphanage that housed 500 starving children. "People in Ethiopia and Sudan don't know Audrey Hepburn," Hepburn fondly admitted, "but they recognize the name UNICEF. Hepburn was one of the most powerful ambassadors that UNICEF ever had. Because her popularity matched her talent for public speaking, governments and the general public were made aware of the deathly and dire situations of suffering children. An extraordinary inspiration, Hepburn epitomized what it meant to give back to the people less fortunate than ourselves.