Introducing Breguet's Classique Tourbillon Extra-Plat Anniversaire 5365
To commemorate 220 years since Abraham-Louis Breguet's famous masterstroke, The House of Breguet release the Classique Tourbillon Extra-Plat Anniversaire 5365.
Across artistic and scientific disciplines there are those individuals whose outsized impacts have shaped their division and remain the benchmark of innovation. In the realms of haute-horology, the tourbillion, invented by Swiss watchmaking genius, Abraham-Louis Breguet is one of the true trailblazing innovations. Although, since adopted by a number of other watchmaking brands, the tourbillion, regarded as one the greatest complications of all time undoubtedly remains the feat of the House of Breguet. At the time of Abraham-Louis Breguet's mechanical coup, one that was patented in 1801 it was the toast of the horological intelligentsia (Breguet's customers by then included Marie Antoinette, the King of Spain, and Tsar Alexander. Exactly 220 years later, the House of Breguet is toasting this milepost with the release of an exclusive watch, the new Classique Tourbillion Extra-Plat Anniversaire 5365. During his lifetime, Abraham-Louis Breguet created 40 tourbillions, including 35 watches. To mark this number and as a heartfelt tribute to the timeless aesthetic and visionary watchmaker, the new timepiece has a limited run of 35 pieces. In its attempts at authenticity, Breguet's design for this watch is elegant and understated, reaffirming the brand's standards put in place by its founder.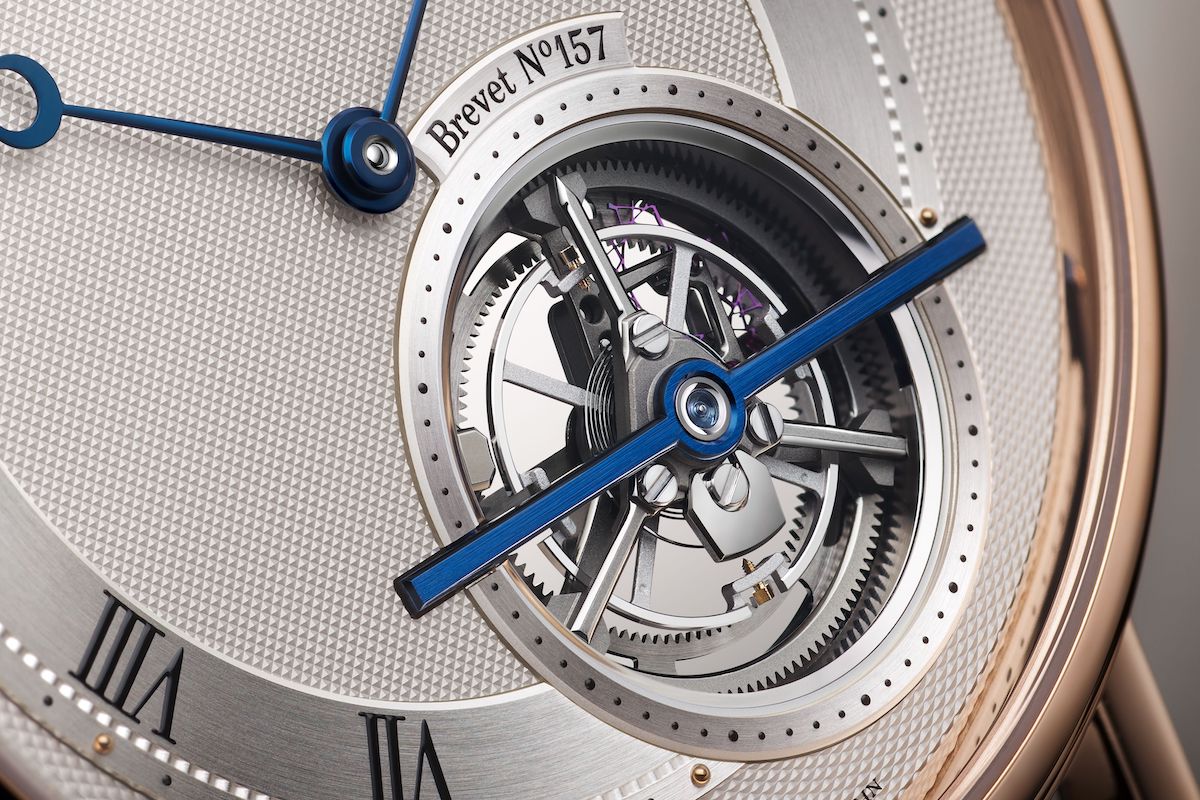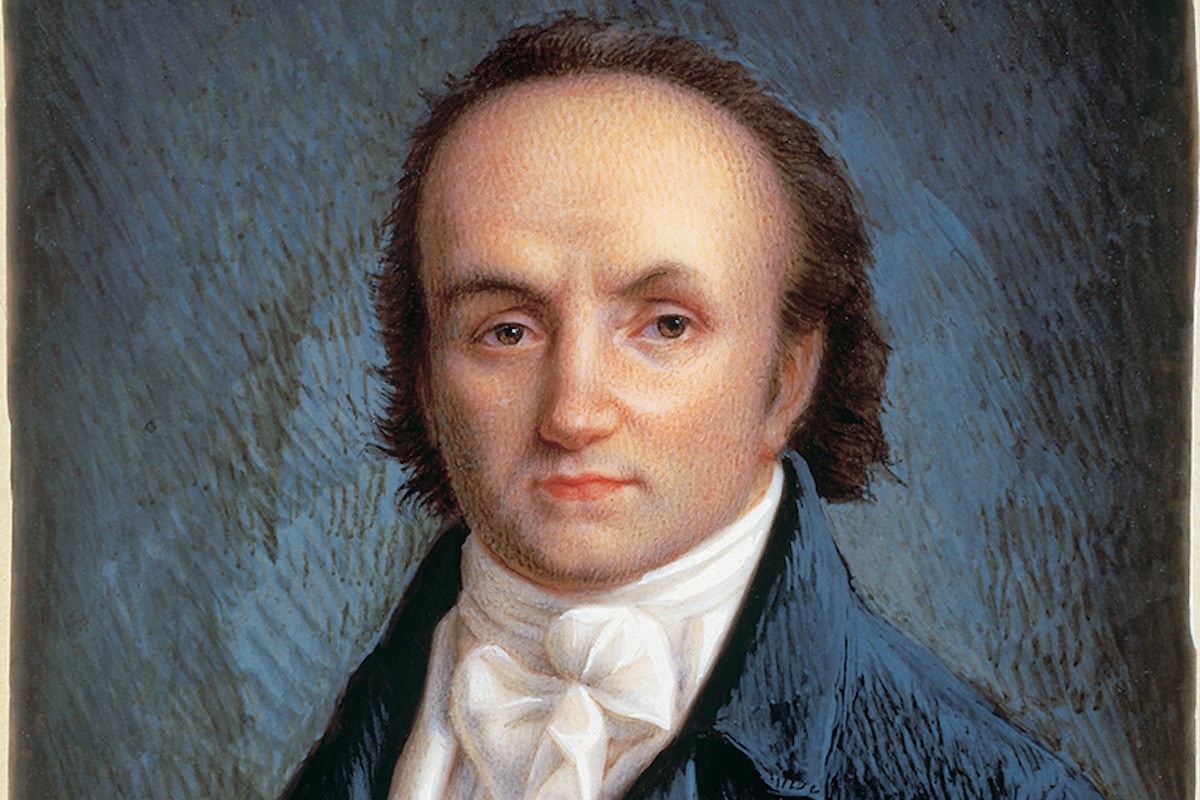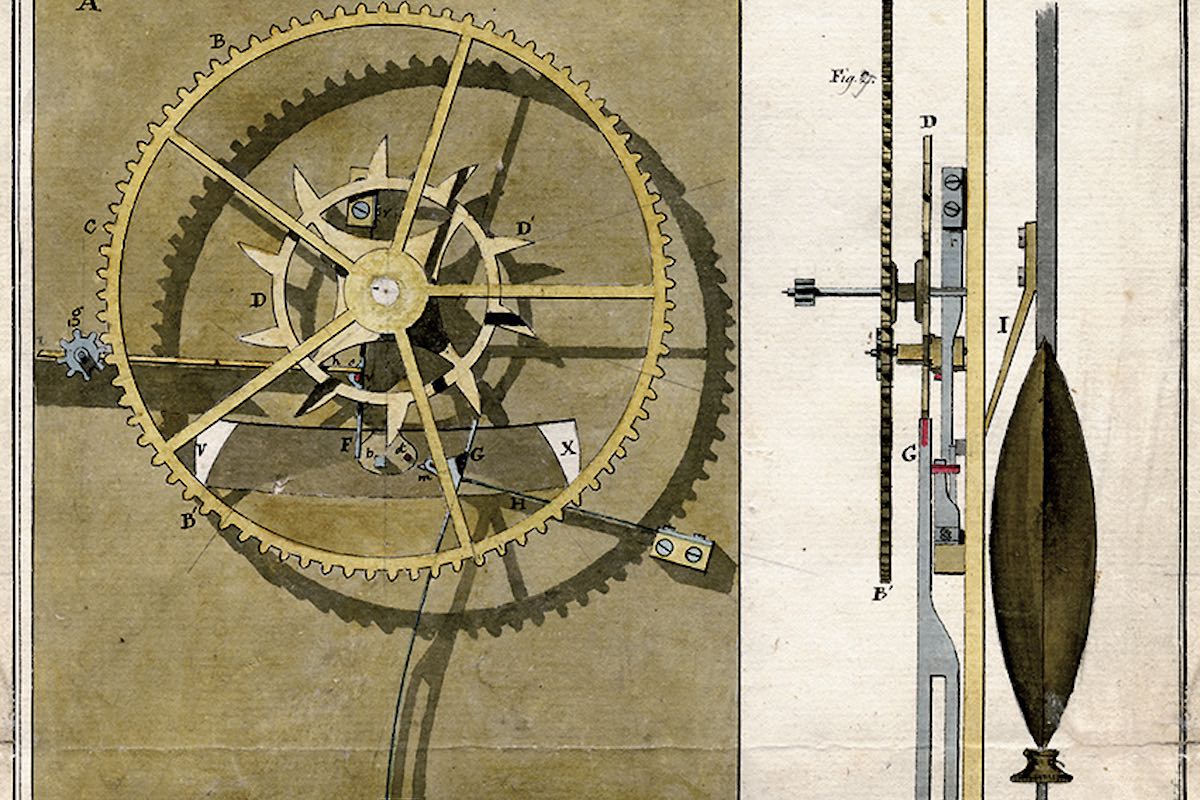 An automatic watch, the Classique Tourbillion Extra-Plat has already been seen on multiple occasions. Whether in its traditional guilloche edition with a power reserve indicator, the 5377 or in a sleek enamel edition without power reserve, the 5367, its base is one that watch connoissuers know well, but the new Breguet Classique Tourbillion Extra-Plat Anniversaire 5365 comes with a list of evolutions that make it very special. This new chronograph comes in a 41mm case crafted from rose gold with a fluted caseband and welded lugs with screw bars. Showcasing Breguet's exquisite mastery, the dial patterns are traditional but the execution is new. For this watch Breguet has opted for two classic patterns. The entire central area of the dial benefits from the Clous de Paris motif. Handmade with a diamond chisel, it is created by interlacing engraved and crossed lines with a pitch of only 0.25 millimetres – about half the usual pitch. The result, from a normal distance (when wearing the watch), is a surface that becomes almost homogenous and matte. It makes it easier to read the hours and minutes, indicated by the two central blued steel off-centre open-tipped hand and their circular brushed chapter ring that always contrasts with the rest of the dial. To even better separate the indications, the periphery of the dial is made with a grain d'orge (or barley grain) motif.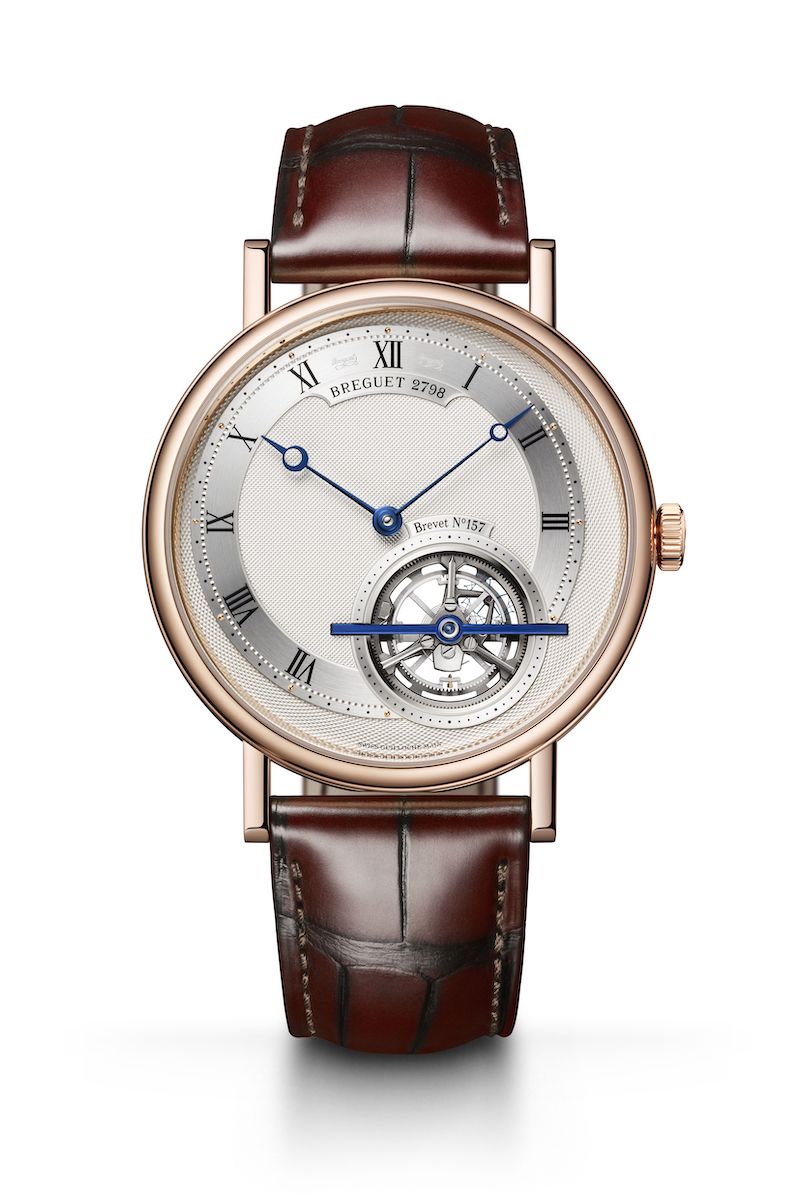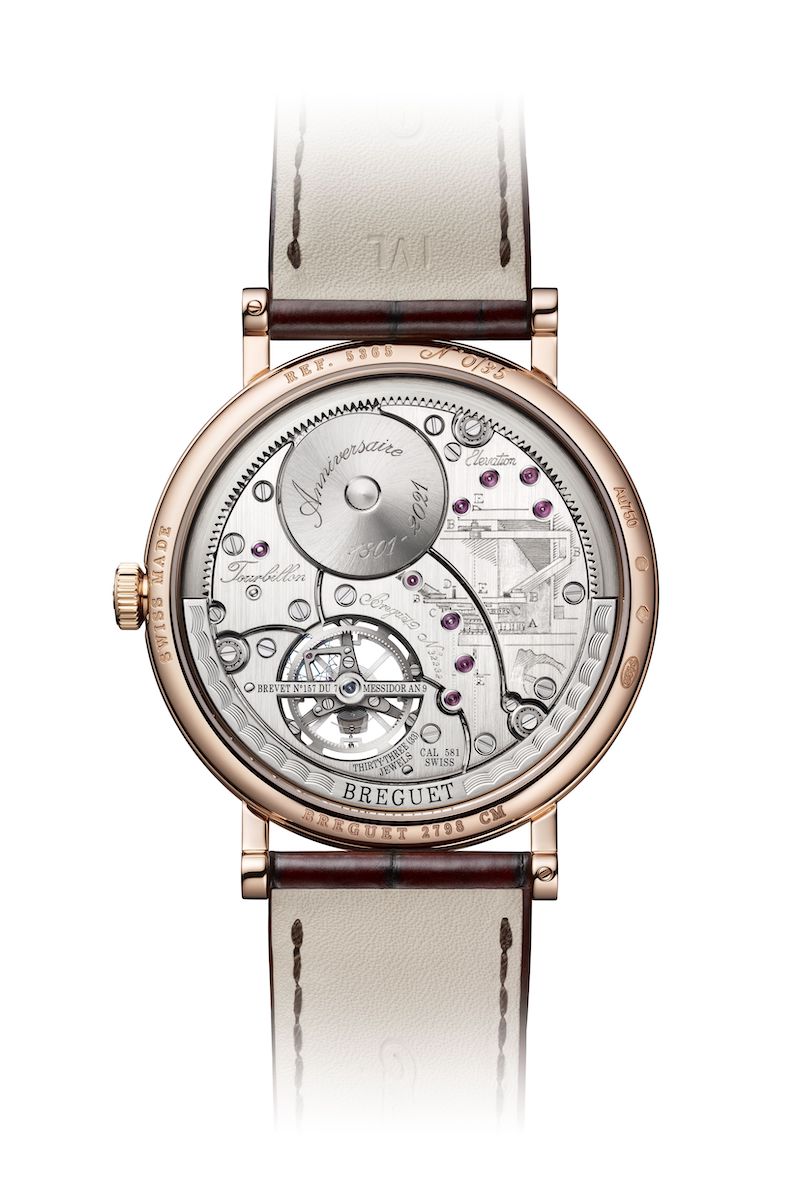 For this anniversary piece, Breguet has fitted its reference 5365 with a 60-second tourbillon, visible between 4 and 6 o'clock, with one of these axes showing the seconds. More eagle-eyed horologists will notice two special features. Firstly, the piece's upper bridge is made of blued steel, which is something of an unusual finish for a tourbillon in the Classique collection. Secondly, the cartouche affixed above the tourbillon, bears the text "Brevet No 157", a reference to the patent number awarded to Abraham-Louis Breguet for his invention a mere 220 years ago. This tribute is repeated on the rear of the piece, via the engraving "Anniversaire 1801–2021" on the barrel, and "Brevet No 157 Du 7 Messidor An IX" upon the lower bridge of the tourbillon, alongside the individual number of each piece. All of these references, along with the Breguet signature on the rotor, are engraved by hand. To the right of the movement, there is a faithful reproduction of the original watercolor plate used by Abraham-Louis Breguet when filing his 1801 patent application for a tourbillon regulator.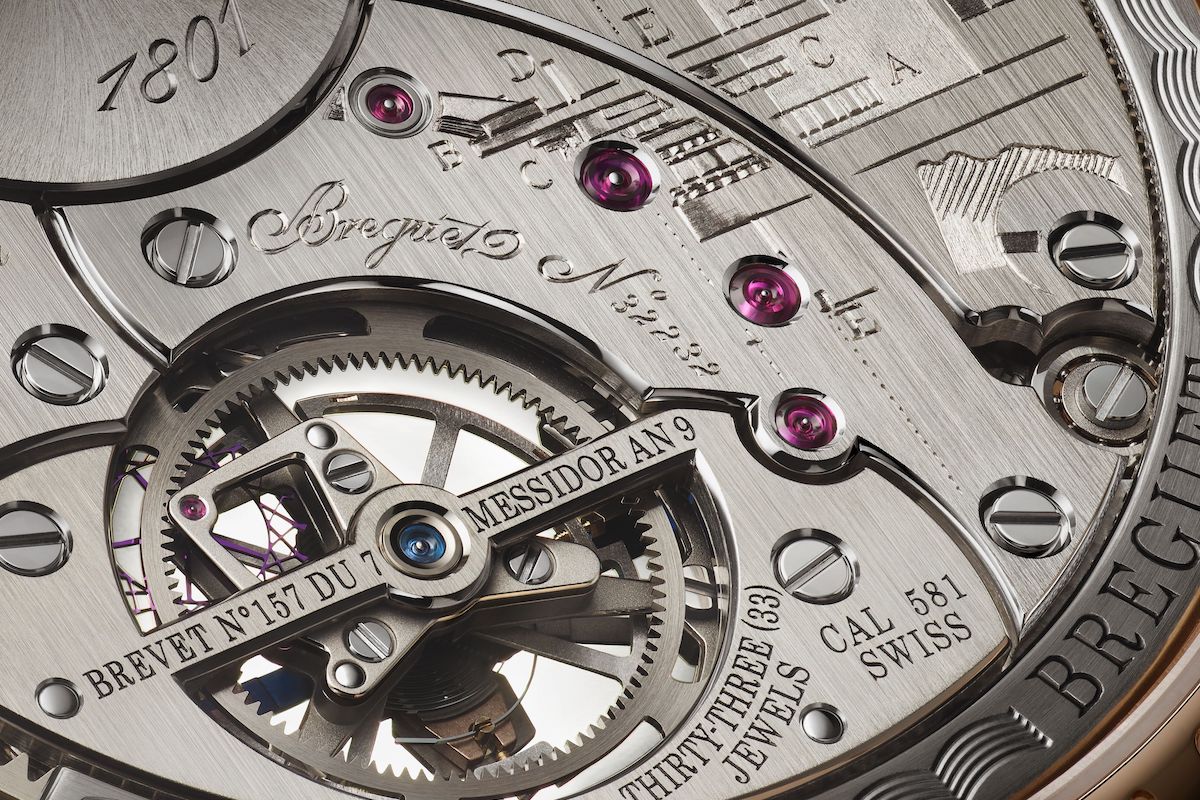 Tech Specs
Case
in rose gold with delicately fluted caseband. Sapphire-crystal caseback. Diameter 41 millimeters. Welded lugs with screw bars. Water-resistant to 3 bar (30 meters).
Dial
in 18-karat engine-turned, silvered gold, produced in four parts and following two different themes:
Clous de Paris
and
grain d'orge
. Individually numbered and signed Breguet. Hours chapter with Roman numerals. Open-tipped Breguet hands in blued steel. Special mention of "Brevet No 157" engraving above the tourbillon. Extra-flat self-winding
movement
with a blued steel tourbillon bridge. Small seconds on the tourbillon axis. Numbered and signed Breguet. Caliber 581. 16
lignes
. 33 jewels. 80-hour power reserve. Barrel on ball-bearing rollers. Reverse-side lever escapement with silicon horns. Silicon balance spring. Frequency 4 hertz. Adjusted in 6 positions. Leather
strap
with triple clasp buckle. For more details, please visit
www.breguet.com
.