Everything to Everyone At All Times
Nearly 40 years after her film debut ('The Owl vs Bombo', if you were wondering), Michelle Yeoh is enjoying universal acclaim — and if The Rake has anything to do with it, she'll soon be calling herself an Academy Award winner. The first Asian star nominated for a best-actress Oscar tells Tom Chamberlin  what she's doing to the glass ceiling (clue: we're gonna need a bigger brush)...
There are two sides to Michelle Yeoh. On the one hand, you have a woman whose report card from her peers and friends reads like a message board at a wedding; on the other, you have a woman who has asserted herself as the greatest female action hero of all time. Think about it for a second, and it seems obvious. In her Golden Globes acceptance speech in January, she mentioned that she turned 60 last year, yet as she summoned her kung-fu alter ego for Everything Everywhere All at Once, she performed each pirouette, high kick and jump herself. So while we marvel at Tom Cruise's skydiving and taking some G-force for the sake of cinema, bear in mind that Yeoh is only a month younger than him.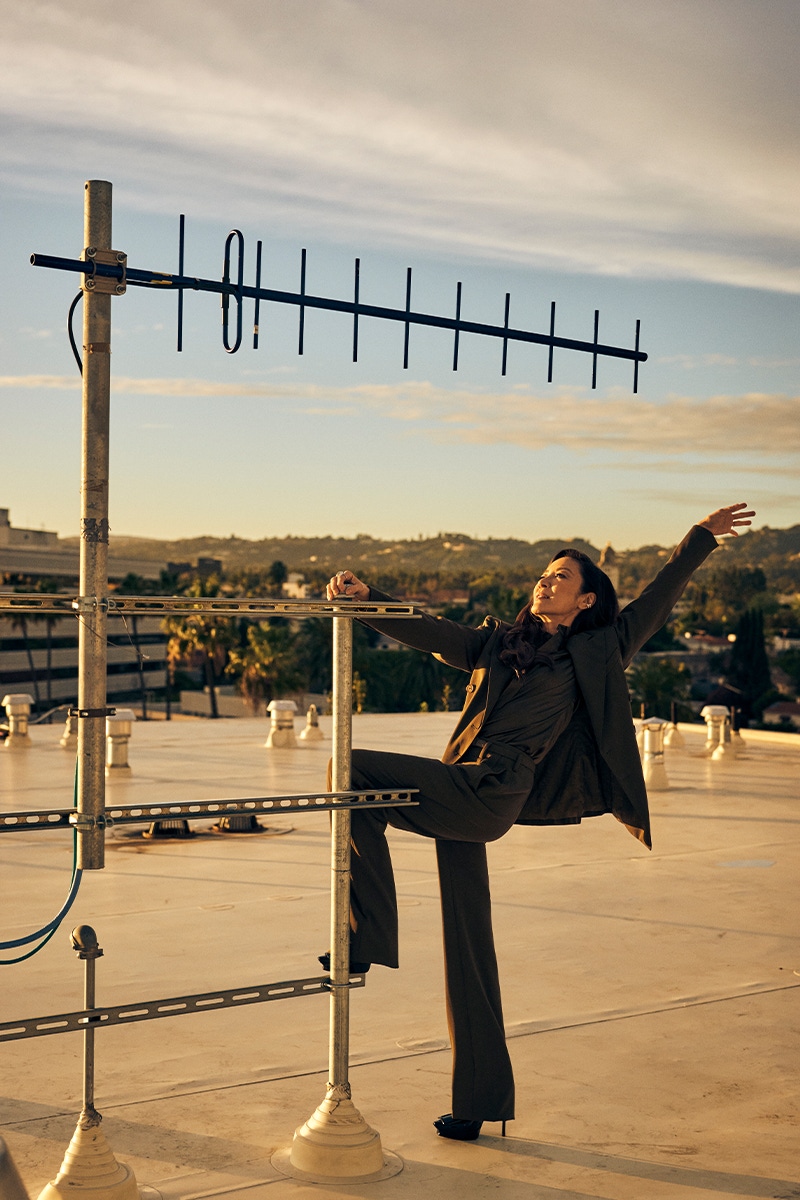 Before the silver screen came a-calling, Yeoh grew up in pursuit of her first love, dance. She was born as a child of empire, in Malaysia in 1962. While British rule had ended during the war, the ghosts of colonisation remained: for example, she was educated in a convent school, and her first language was English. "My Principal Sister Maureen insisted on us using the Queen's English," she says. "There was no such word as 'okay' — it was 'yes', 'no' or 'maybe'." Her love of ballet would prompt her to fly halfway round the world to try to become a dancer. Initially, she enrolled at the performing-arts focused Hammond school in Chester, before heading to the Royal Academy of Dance in London. She says: "My parents were very forward-thinking in making sure that we decided what we wanted to study. Not the usual Asian-Chinese parents that say, 'You're going to be a doctor or a lawyer'. My father's family are all academics. He is a lawyer and his brother is a doctor, so we have grown up in that environment, but he never gave us the pressure to feel like this is what we need to do to keep up with the family name. Also, a lot of kids from Malaysia or our part of the world got sent to either England or Ireland to further their studies. It was not an uncommon thing."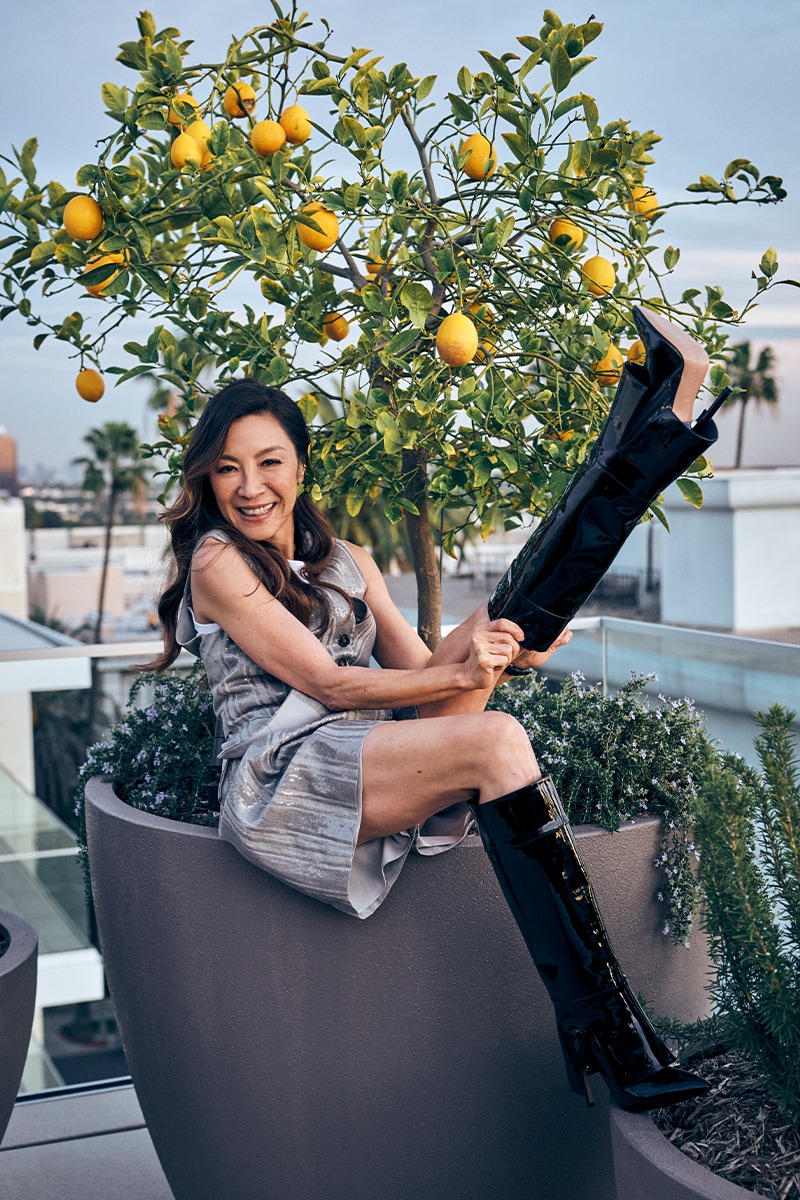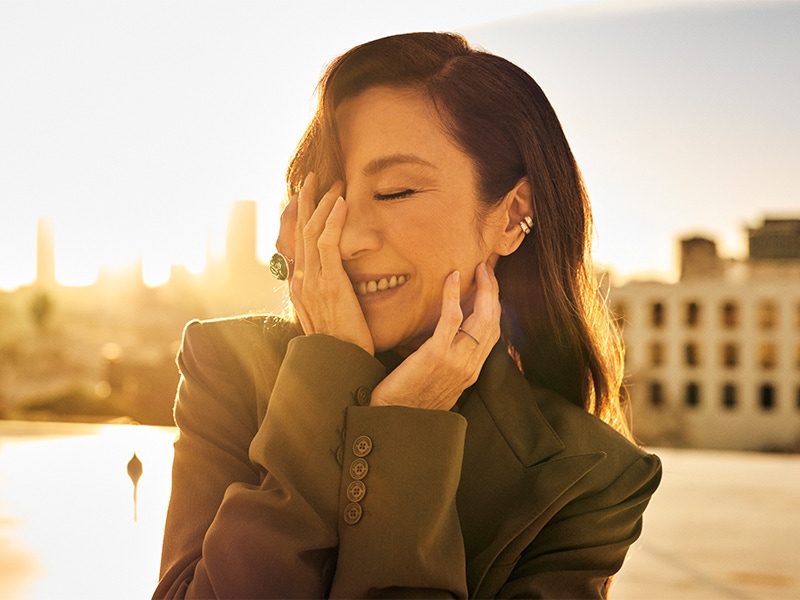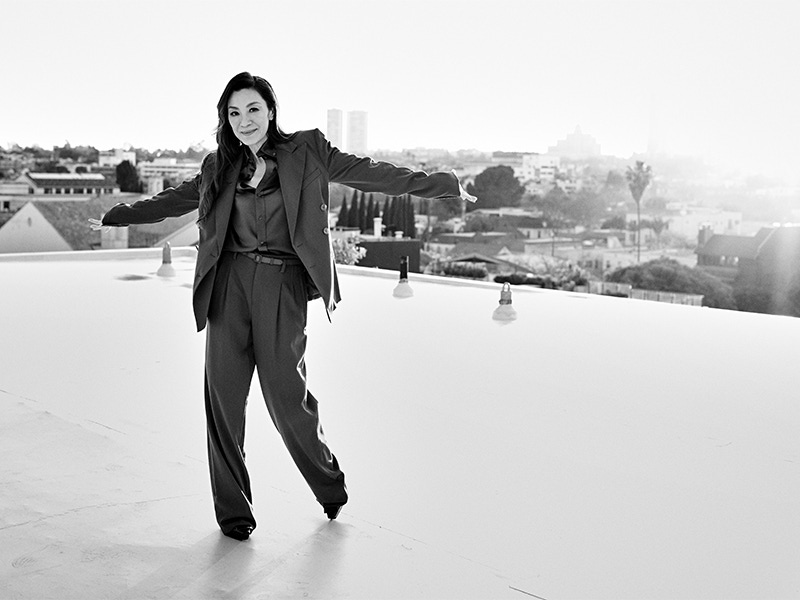 Everything Everywhere arrived at the right time to remind us of the power of cinema. "I think at the point it came out, we had been having such a hard time with Covid, with being locked away, with losing contact with people we love, so many things were happening, some good, some bad, some tragedies," Michelle says. "This was one of the first movies to hit the cinemas. We are social creatures, going back to when we would all be around the fire, telling stories under the stars. What the Daniels really did brilliantly, they were telling their stories. Daniel Kwan, he was having problems of communication with his dad, and he would say, 'My dad would never say he loved me. He would find some obscure thing to do that would be his way of expressing his love, but he wouldn't know how to say it.'" After shattering the glass ceiling into smithereens, and collecting (at least) a Golden Globe for her performance, Yeoh has earned a change of pace. She leaves our wonderful conversation with a teaser for her forthcoming series American Born Chinese: "I play the Goddess of Mercy, where I don't beat people up, I just spank them gently." Um, okay!
Subscribers, please allow up to 3 weeks to receive your magazine.
Producer-Director: Angelica Zollo
Styling: Jordan Johnson Chung, Elson Lee & Grace Gilfeather
Hair Stylist: Christopher Farmer at The Wall Group 
Make-Up: Sabrina Bedrani at The Wall Group 
Special thanks to Mandarin Oriental Residences, Beverly Hills