The Baltic Bicompax Pulso for Revolution & The Rake
The Bicompax Pulso timepiece is already sold out and we would like to thank all of your support. Although it was our first collaboration, we're not surprised that the watch masterminded by the brilliant and affable young French watchmaker that is Etienne Malec proved so popular.
Baltic is the story of a watch brand. But it's more than that. It's about a father and a son who, in some ways, never knew each other. Etienne Malec, the founder of Baltic — the watch world's hottest micro-brand — is to me one of horology's most brilliant designers and future stars. He is also remarkable in that he is not motivated by money. Otherwise, he could have done thousands of collaborations or simply launched innumerable configurations of his salmon dial HMS and Bicompax created together with Worn & Wound. Instead, he's kept his focus relentlessly on the watches themselves. And when it comes to watches, he scrutinizes every detail.
The process of my collaboration with him on what I consider to be a pretty damn stunning salmon sector dial chronograph with a 36.5mm case represents the longest gestation period of any limited edition watch I've ever made. That is something Malec warned me about from the beginning. He said to me a year and a half ago, "Wei, I want you to know that I take a very long time to consider a watch perfect. You will have to be patient." And damn if he wasn't right. But it was worth it because even at USD 670, the resulting Baltic Bicompax Pulso for Revolution & The Rake is not only one of the most accessibly priced timepieces we've ever made, but also one of the most beautiful.
So, let's address the elephant in the room first. Why a salmon dial? Well, because the prototype — or let's say the earlier prototype for this watch as there was one more — was offered for sale at our charity auction The Pink Dial Project, which raised money for breast cancer awareness, research, prevention and cure. And as salmon is about as close to pink as you can get, and pink is the color of breast cancer awareness, Malec and I thought this would be apt. But hang on a second, I get it. You're like, "How the hell can you start a story about a father and a son that never met and then segue into talking about your latest limited edition? Dude, pull your shit together and tell us the real story behind Baltic. Like the title says, tell us about the ethics of Etienne Malec." And you are right. So, let's do this.
The Raison D'être Of Baltic
Etienne Malec's early life was marred by the premature passing of his father who was, by all accounts, an extraordinary man. His father's passions included cameras, cars and watches. Says Malec, "Unfortunately, the reality was that we had to sell his cars and cameras, but we ended up keeping his watches. And it was really through his watches that I began to know my father in a more intimate way. Because I was so young when he passed, I didn't really have a relationship with him in an adult sense. But through his watches, I started to understand his thinking, his philosophy, his aesthetics and his identity. This also imprinted on me what extraordinary objects watches are. In that they survive beyond you, they endure, they are perennial and they are vessels of communication that connect you with future generations. I think that one day I would like to present my father's watches to my own children and teach them about the man that he was. I would like them to also have all the watches that I've made, and I find it charming that one day they will also tell their children about me through these extraordinary objects. Anyway, my father clearly had a penchant for vintage chronometers and chronographs. I became enamored with these styles of watches. At the same time, my mother told me, 'Don't be precious about the watches because your father never was. Wear them and use them as he would want that. And if you don't have any emotion for certain models, trade them for something else as this was what he used to do.' My father's watches became my education in horology." Soon, Malec became something of an expert in early to mid-20th century timepieces and could be found in online chat rooms debating the relative merits of famous vintage chronograph movements such as the Longines 13ZN vs the Valjoux 72. Says Malec, "Through my father's watches, I fell in love with vintage horology. But I also realized that these watches had their limitations for everyday use. I started to look for a modern-day equivalent to these amazing timepieces, but everywhere I searched, these watches didn't exist. The modern watches were all too big, or had some vintage details but were executed in a way that didn't resonate with me. I began discussing this with my friends and the collector community, and they all agreed there was nothing out there that responded to our needs." With this statement, Malec perfectly expresses the issue with modern watch brands which are invariably overseen by management entirely out of touch with the tastes of the modern generation. One of the biggest issues today is this generational gap where you have watches created by old people that think they understand what young people want. But the problem is that they don't.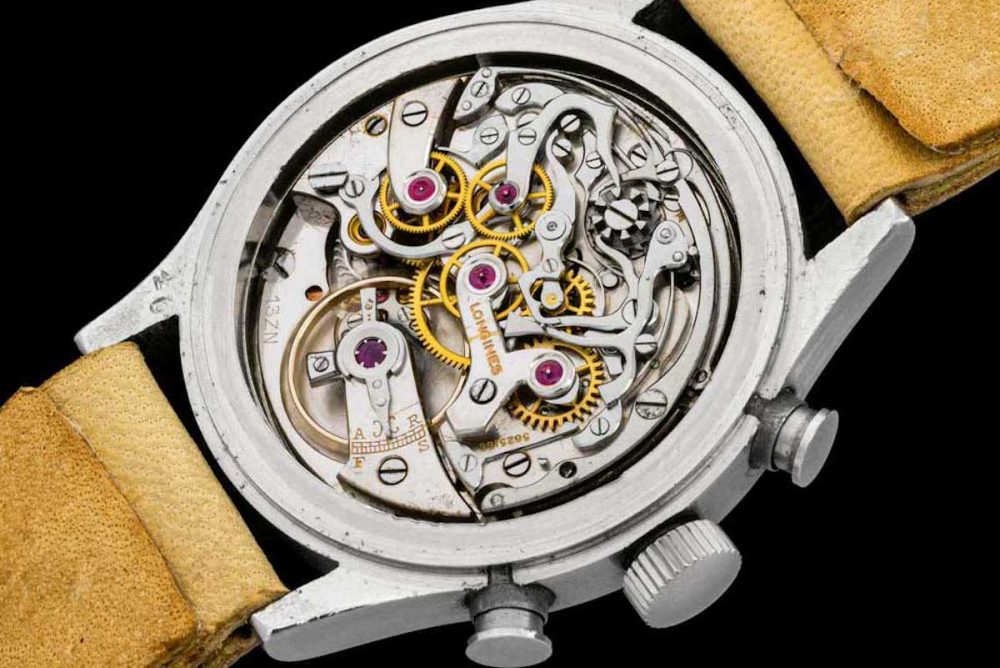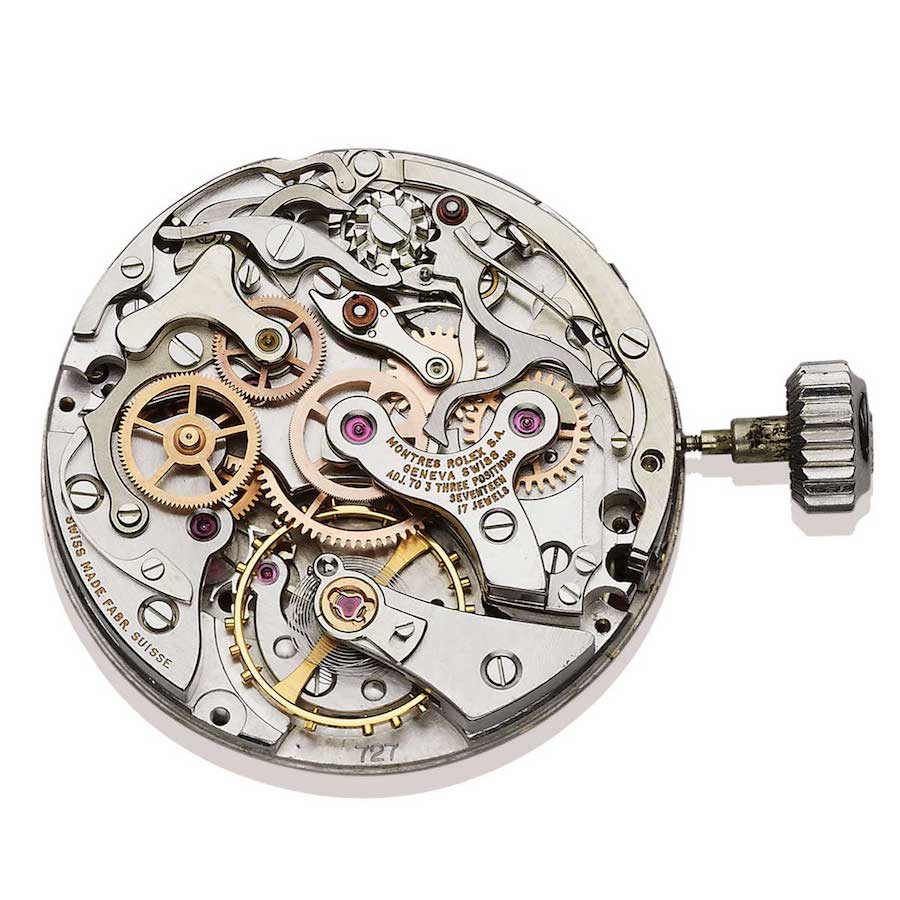 Democratizing Watches
Malec, on the other hand, is perfectly plugged into the zeitgeist. With the fearlessness of youth, he plunged into design and what he discovered was, he was good at it. Really good. Once he had his design for his first watches, he then had to make a critical decision in terms of pricing which would dictate where the watches were made. He says, "One thing that was important to me was the idea of democratizing watches, meaning making them accessible to a whole new generation." We in the watch world often forget that watches are staggeringly expensive. And there has been an erroneous position put forward by the older generation that young people are not interested in watches. Malec says, "This is absolutely untrue. I know that young people are more interested and more passionate about watches than ever. But there is a disconnect between what the big brands are creating and what we want to wear. Size, for example, is a big issue in that we prefer smaller, more classic proportioned watches. Then there is the issue of cost. Most big brand watches are prohibitive in price to the younger generation." Indeed, owning a Rolex, Patek Philippe or Audemars Piguet today is the equivalent of asking a young person if they intend to own a home in central Paris, London, New York, Shanghai or Singapore. Of course, they would love to, but the reality is the vast majority cannot afford this. Says Malec, "After thinking about this, I became determined to make my watches ultra accessible in price — meaning less than 500 dollars. But because I am so obsessed with detail, I was determined not to sacrifice design and quality in any way. That led me to having the watches created in Asia. For my chronograph movement, I decided to use a Seagull caliber. But just as importantly, I wanted to be fully transparent about this. I dislike the lack of transparency in the watch industry and wanted to do precisely the opposite. So, I immediately communicated that the cases and movements came from Hong Kong, that the straps were from France, and that other accessories were from Italy."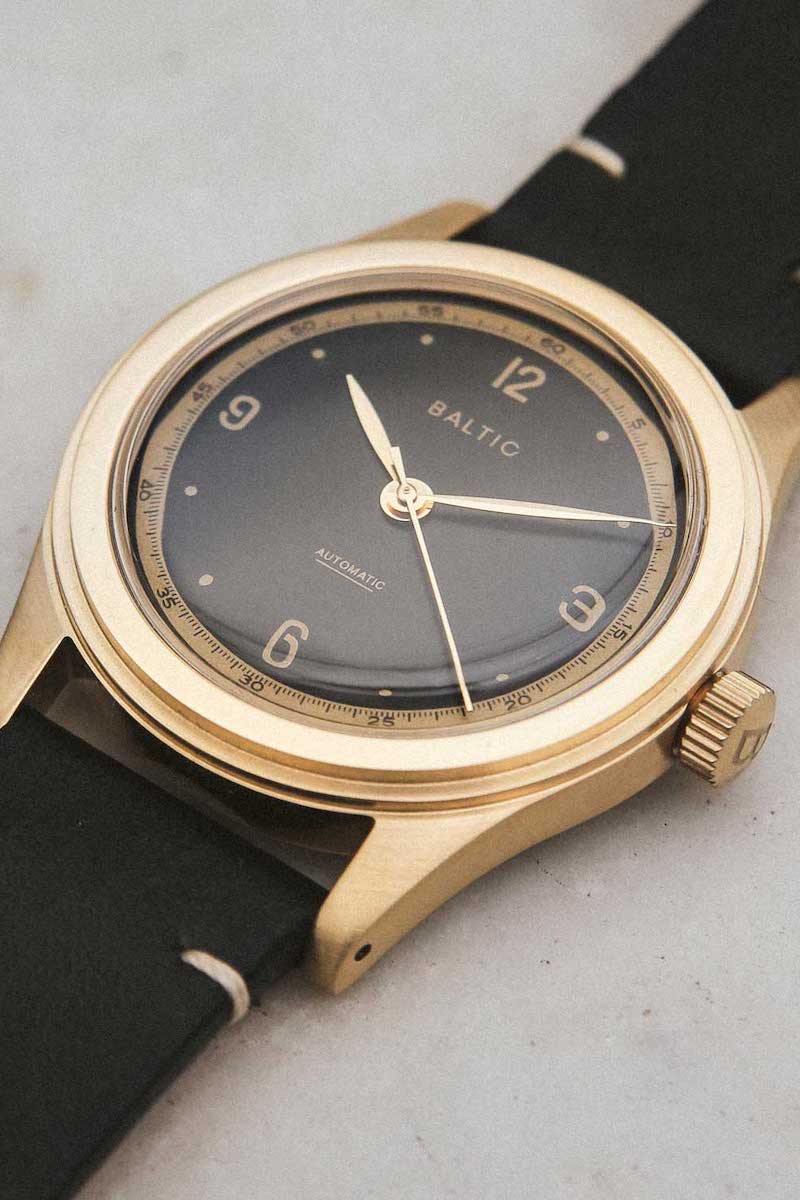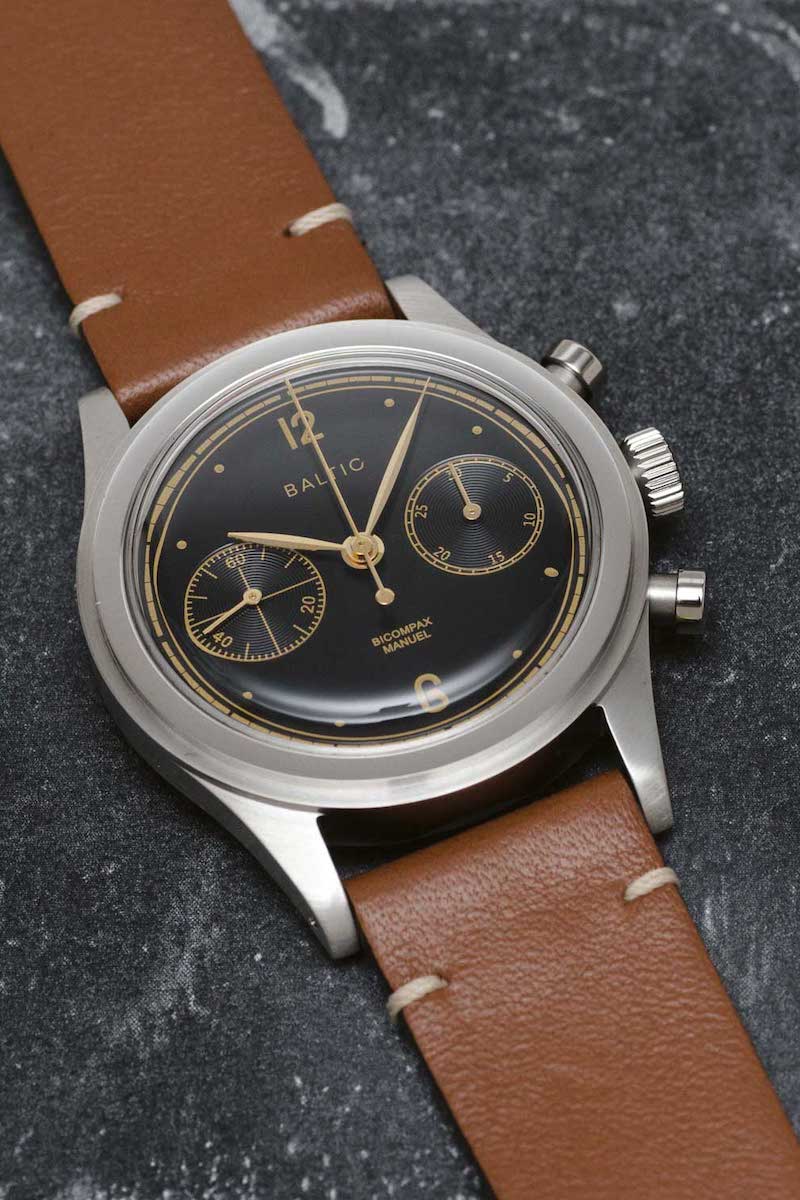 But more than just being transparent, Malec's ethics compelled him to rethink the way watches are sold as well. He says, "Then I also knew that I wanted to offer my watches directly to the consumer, so as not to have the traditional watch industry margin. Anyway, it seems like the entire new generation was consuming content online and especially through social media, so this is the way we would communicate the watches and also how people would purchase them." But there was one major hurdle to Malec's vision. He laughs when he recalls, "Yes, I didn't have enough money to pay for the initial production. So, I thought what if I let people pre-order their watches through Kickstarter and that would be the way to fund the company?" This might seem commonplace today but it was Malec that paved the way for brands like Furlan Marri and Jacques Bianchi, both of which have achieved staggering success on Kickstarter. BALTIC HMS AND BICOMPAX CHRONOGRAPH Two of Baltic's most famous watches are the HMS chronometer style watch and the Bicompax Chronograph. Both of these watches express Malec's love affair with the 1940s. The cases of the first Baltic watches were something of a revelation at the time of their launch. While the rest of the industry was making relatively straightforward smooth bezeled cases, here was a throwback to the golden era of case makers like François Borgel (later Taubert Frères), André and Edouard Wenger as well as a healthy dose of Longines Tre Tacche influence characterized by a stunning stepped bezel, screw-down caseback and elegantly shaped lugs. Even the crown and chronograph pushers harked back to vintage units while the style was completed with a domed acrylic crystal. In other words, the watches were just cool, and they immediately struck a chord with the youth market. Here were retro-modern watches executed with great design and, at an asking price of EUR 339 (around USD 462) for the HMS and EUR 649 (around USD 752) for the Bicompax, represented an unbelievable value proposition. Says Malec, "It's funny but when people tried the watches we kept hearing, 'I can't believe the watch costs so little,' but I think that is a demonstration of how much margin is added to most other watches. For me, I wanted to offer the best value directly to the customer." Malec is very open about the fact that the movement in the Bicompax is the Seagull ST19. This is a manual wind chronograph caliber made in China by the Tianjin Watch Factory. Says Malec, "The story of this movement is interesting. In 1961, the Tianjin Watch Factory bought the rights to the Venus caliber 175 from the Swiss company. They redeveloped this movement into the ST19, which was used in pilot's chronographs for many years. In 1992, the company became the Tianjin Seagull Corporation. But because I wanted to create a slim watch with a classic size and at a sub-one-thousand-dollar asking price, I knew this was the only movement that would make sense." There was, of course, the question of using a Japanese sourced mecha-quartz movement but Malec replies, "I considered it, of course, but in the end, I wanted young people to have the pleasure of winding their watch every day. For me, this was an important part of learning about my father's watches. I interacted with them each day by winding them and developed a relationship with them as a result. I understood the feeling of pressure and resistance from the mainspring, I understood the satisfying sound of the barrel click falling into place over and over. I wanted young people to experience this and fall in love with their Baltic watches in the same way."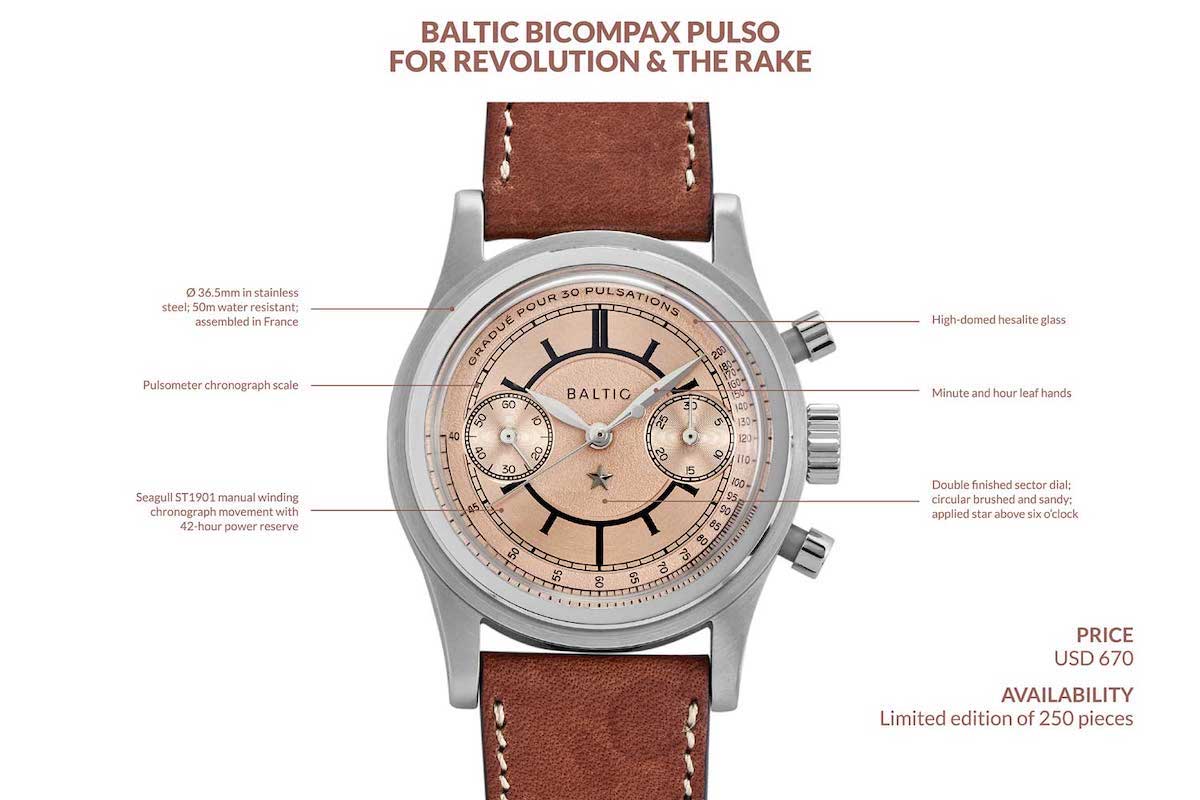 One of the criticisms of the Seagull ST19 is that when the movements work, they work reliably, but when you get one that doesn't work, there's not much you can do about it. Malec replies to this diplomatically, "We assemble the watches in France so we do our own quality control and, of course, would not use any movement that doesn't meet our standard. Baltic has never had an issue with unreliable watches because we take quality very seriously. We would never want a customer's experience to be affected by an issue like this." The movement for the HMS is the Miyota 821A automatic caliber, which is a reliable workhorse. Says Malec, "It is a super robust movement that has the advantage of being slim and small enough to still allow us to create a classically proportioned watch." Etienne followed up on the HMS and Bicompax with a diving watch named the Aquascaphe, which extended his credibility as a great watch designer and also represented a fantastic value proposition. Ask yourself, how many dive watches feature luminous bezels? The answer is relatively few; there is the Blancpain Fifty Fathoms, the Tudor Pelagos and, as of this year, the TAG Heuer Aquaracer, but Malec made the audacious decision to offer a luminous bezel covered in sapphire at a price of just over 500 dollars (via pre-order, on a rubber strap). The Aquascaphe was otherwise simply a lovely, well-executed, vintage-themed dive watch that did the excellent job of feeling pleasingly nostalgic while not encroaching on any other brand's historic DNA. Malec also correctly understood the current fixation with vintage styled bracelets and offered the Aquascaphe on a "beads of rice" bracelet. He then went on to demonstrate that the Aquascaphe could be a platform for other iterations, including a dual crown model with an inner rotating bezel as well as a stunning GMT version. The Aquascaphe GMT is one of my favorite accessibly priced tool watches. It is also the first of Malec's watches to use a Swiss made movement, specifically a Soprod C125 with 42 hours of power reserve and both a date and GMT function. If this movement looks familiar, that's because it's been used in a host of other GMT watches, such as the early Panerai GMT watches like the PAM 29A "tuxedo dial" Luminor Marina. Even better, the Aquascaphe GMT featured a bi-directional luminous bezel with a sapphire crystal cover — something that even Rolex doesn't do despite my pointing out that their original GMT watch, the 6542, had luminous (and slightly radioactive) second time zone markers in its Bakelite bezel.
BALTIC BICOMPAX PULSO FOR REVOLUTION & THE RAKE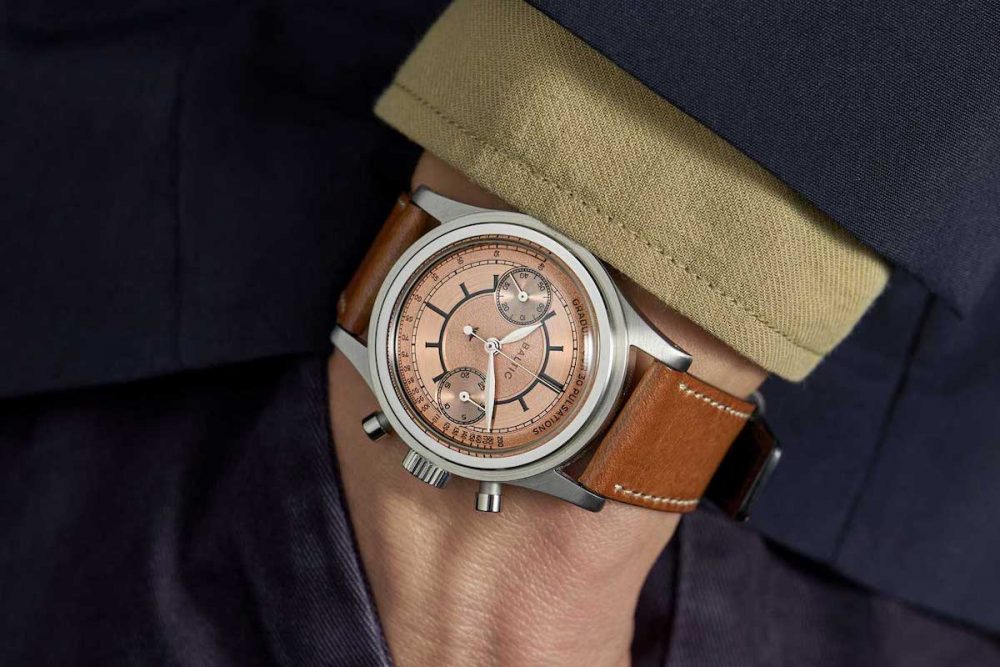 So, this is all a very long and circuitous pathway to discussing our first collaboration with Etienne Malec and Baltic. The point is that, to me, the Baltic Bicompax Pulso for Revolution & The Rake is the result of Malec's underlying philosophy and ethics. And so, it would be impossible to present the watch without first understanding who he is and what he believes in and cares about. The idea for the collaboration came about as the result of Revolution & The Rake's COVID-19 Solidarity Auction in 2020 that raised USD 282,945 for COVID relief, in particular for the Red Cross and Save the Children. During that auction which sold "Oddball" watches to generate the funds, we had two amazing people donate their personal Baltic × Worn & Wound watches. In particular, a gentleman named Richard Lee offered up his Bicompax version of this watch. When it came time for the charity auction, the watch absolutely took off and achieved a final price that was nearly three times above its retail value. I reached out to Etienne Malec just to let him know and to express my admiration for his work, and he explained he had been following the auction with interest. The conversation naturally gravitated to a potential collaboration. Somewhere early on, Malec asked me a very pointed question. He queried, "Wei, what do you think of a chronograph at a 36.5mm case size?" To which I replied that I love this size and that we had just made our collaboration with Chopard L.U.C based on their original watch from 1997, the 1860, which measured — yes, you guessed it — 36.5mm. Further, I thought collectors were rapidly going back to classic proportions, but as usual the big brands were very slow to recognize this and respond. This is the beauty of micro-brands like Baltic; the fact that they engage directly with the consumer provides them a first-hand understanding of prevailing tastes. Malec explained that he was working on a 36.5mm chronograph model and asked if we would be interested to explore this direction. My answer was a resounding yes. We then began discussing the dial. I proposed a sector or "scientific" dial chronograph with a contrast in textures, a frosted central dial counterpointed by a circular brushed area for the indexes and frosted again under the pulsometer. Etienne replied, "Leave it with me." By this point, I had created The Pink Dial Project, a charity auction in 2021 to benefit breast cancer awareness, research and cure; all the funds raised during the auction will be donated to the Union of International Cancer Control (UICC). I asked Malec, "What do you think of a salmon dial watch and then we can auction off the prototype for The Pink Dial Project?" He kindly agreed and, about six months later, sent me a prototype of a watch I considered to be superb. Only Malec wasn't entirely happy. He explained, "Wei, it's a nice watch, it's a very nice watch. But somehow the design of the dial could be more unique and a bit more creative. It's important to understand that when it comes to prototypes, I keep working on a watch until I think it's perfect and I never rush the process. To me, the watch has to be right." I replied that, for me, the only thing I would change would be to remove the "Revolution" double signature and instead place an applied star (our logo) underneath the drop of the chronograph seconds hand, so that it appeared hidden unless the chronograph was in use. (The eventual prototype auctioned for The Pink Dial Project featured this applied star and, by the end of the auction, had greatly surpassed its initial estimate to raise USD 10,200 for breast cancer awareness.) Several months later, Malec sent me an image of the second design, and I was immediately in love. What I loved about it was that Malec had taken the iconography of the scientific chronograph and extrapolated from it the very primary essential design elements. Gone were the Arabic numerals; in their place was a bold sector ring with markers radiating dynamically outwards. It is interesting to note that though they never met each other and certainly didn't discuss their watch designs, this sector track is very similar to one created for us by Laurent Ferrier for our limited edition watches that were launched in October. Strapping the watch on, I found the size to be perfect and everywhere I wore the watch, people would ask me what it was and who made it. I would reply it was a Baltic but hastily cover the watch up when people started to retrieve their phones to take a picture. At USD 670, the Baltic Bicompax Pulso for Revolution & The Rake is not only one of the most accessibly priced watches, but it is also one of the projects I'm proudest off. Because it was made in collaboration with an individual whom I consider one of the best watch designers around regardless of price point. But more than that, Etienne Malec is also a revolutionary when it comes to transparency, in creating value and in the fundamental ethics expressed in his brand. If Baltic is the legacy created by Etienne Malec's love for his father's watch collection, then you can be assured that the senior Malec is somewhere in heaven smiling down on his most extraordinary son.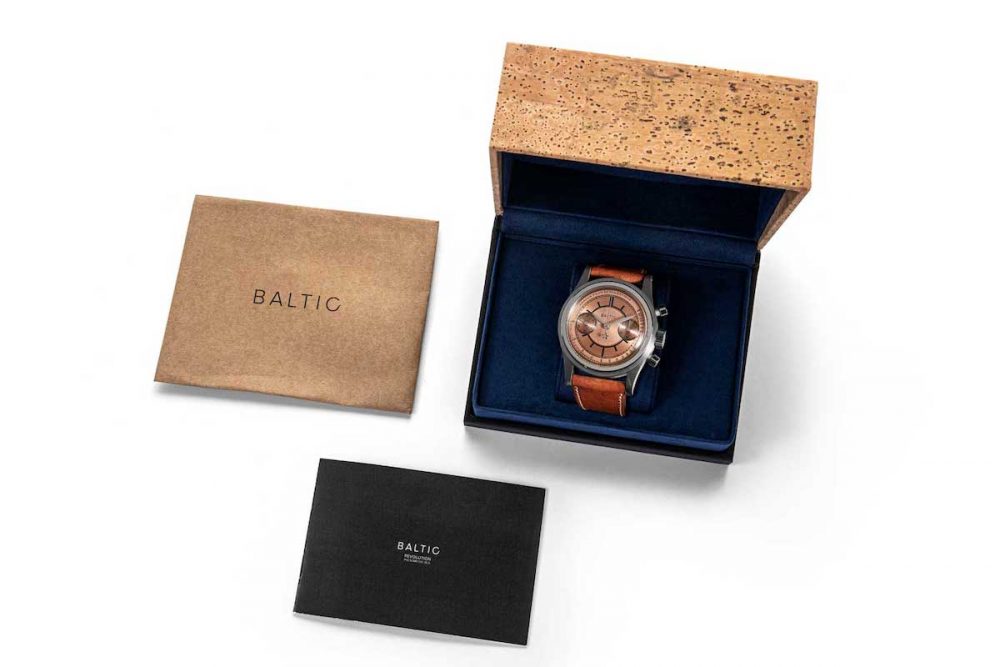 TECH SPECS
Baltic Bicompax Pulso for Revolution & The Rake
Movement:
Manual winding Seagull caliber ST1901; 42- hour power reserve
Functions:
Hours, minutes, small seconds, chronograph and pulsometer scale
Case:
36.5mm; stainless steel; water resistant to 50m
Dial:
Salmon-toned sector with applied Revolution star
Strap:
Light brown Italian calf leather
Price and availability:
USD 670; limited edition of 250 pieces