Introducing the Oris ProPilot X Kermit Edition
The Rake's Andrew Wingrove finds that the relentless competition among watch brands has not diminished their creative joie de vivre. Case and Point with the Oris ProPilot X Kermit Edition.
Oris and Disney's The Muppets Kermit the Frog get together for a bit of fun and to create "Kermit Day" with a very Oris Introduces the ProPilot X Caliber 400 Last year saw a number of brands do their best to meet the ever-growing demand of stainless steel Sports watches. The watch for every occasion – sophisticated enough to wear in a pinstripe suit, cool in jeans and a T-shirt on the weekend and equally on holiday on the slopes at high altitude or very much at sea level, toes a-dipping.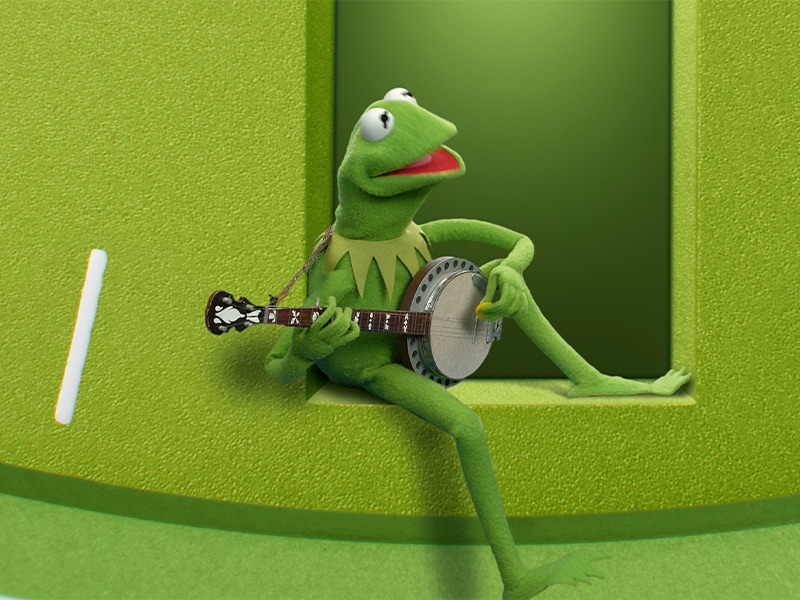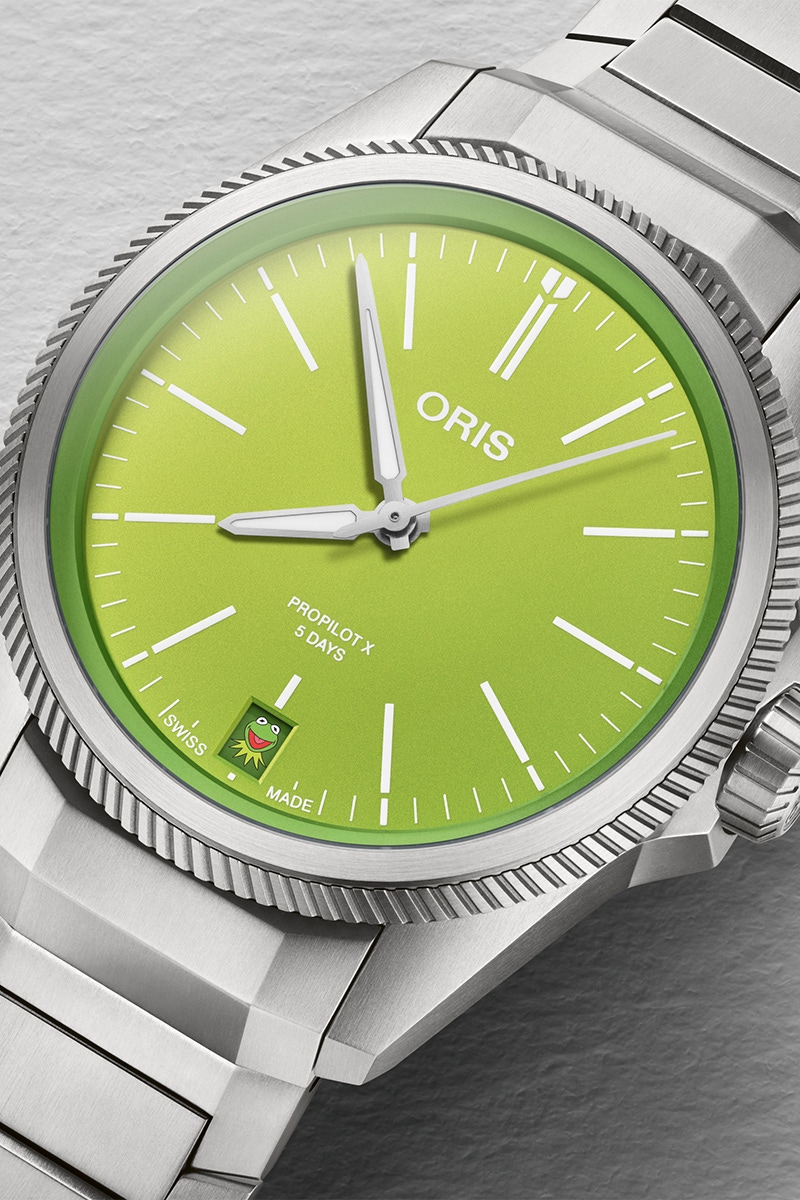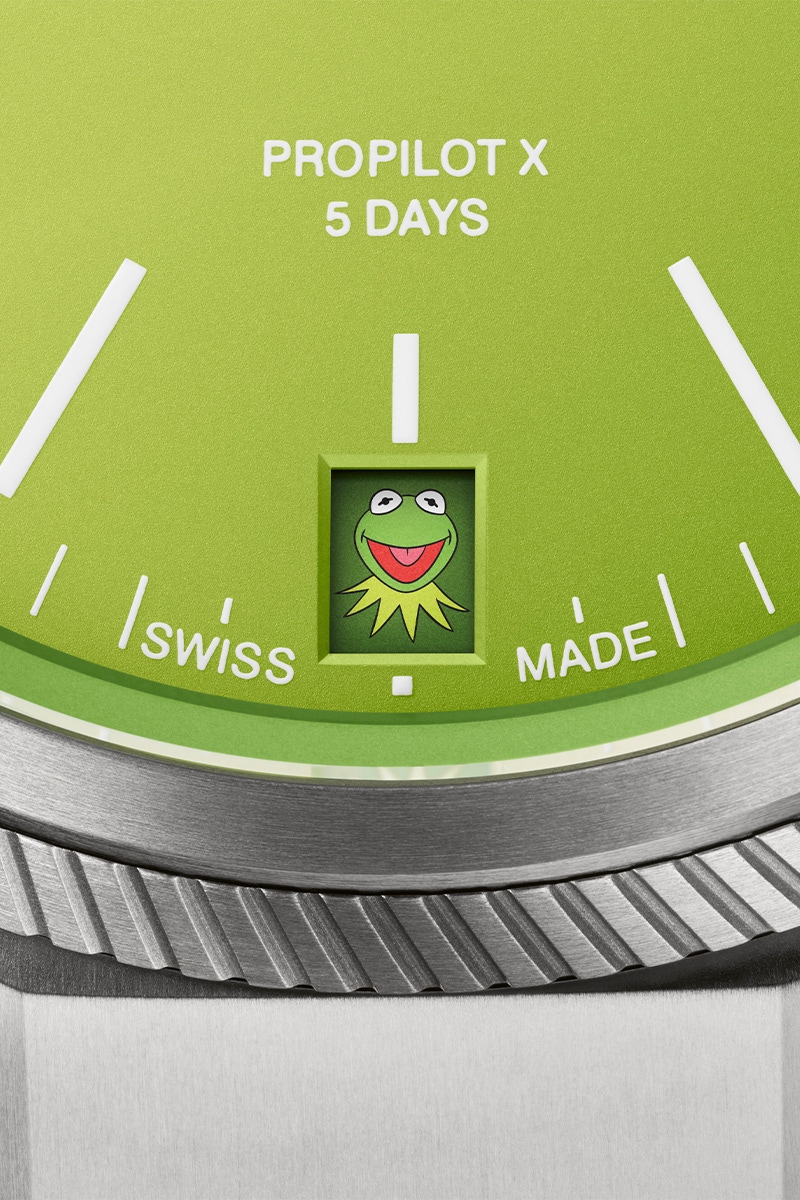 Oris joined the melee with their own modern interpretation with the ProPilot X. The watch came in Titanium with a beautiful integrated bracelet and boasted a new Oris movement. The caliber 400 offered an above-industry standard 5-day power reserve and came in 3 colours (grey, blue & salmon dials) on a magical one-size-fits-all 39mm case. The watch was classic in design, housing a terrific movement and an elegant aesthetic that is usually reserved for watches on a wait list.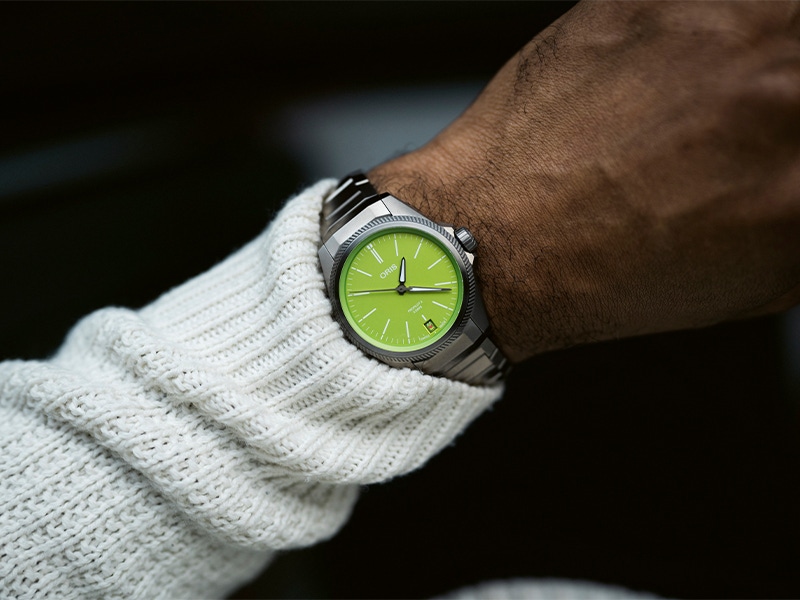 So, what do you do when you have created a classic watch that offers incredible value for money, looks amazing and will not attract unwanted attention walking out of London Tube stations? You 'bring more joy' to the world, add more colours of course! Oh, and then buy the rights from Disney for Kermit the Frog so you are now the only actual Kermit watch in the market as opposed to a nick name given by watch enthusiasts.
The ProPilot X Kermit Edition is everything the ProPilot X was and more. A great watch, great size, great value and now with a bit of fun thrown in and henceforth, the first of every month will forever be known as 'Kemit Day'!