IS FRANK SINATRA THE MOST MALIGNED CELEBRITY IN HISTORY?
From his politics to claims of ties to the Mob, the legendary singer's reputation has always carried the whiff of controversy. THE RAKE goes in search of the truth…
Why do the words 'celebrity' and 'scandal' make such amorous bedfellows? One theory is that volatile, complex humans gravitate towards fame; another is that fame corrupts. Both probably have some truth in them. Another, more compelling, hypothesis is that celebrity acts as a kind of barium sulfate for the personality, exposing the basic human flaws that exist in all of us, and thus creating a modern equivalent of the adulteress in St. John's Gospel. The bigger the celebrity, the larger the dose of white, chalky liquid and the longer the queue of ordinary people eager to cast the first stone, safe in the knowledge that their own faults remain hidden. A prime case in point is a certain blue-eyed megastar of the 20th century, who was born in 1915 to Italian immigrants in Hoboken, New Jersey. Of course, Frank Sinatra is far removed from being a disgraced figure. He'll always be known primarily for the two-octave, light baritone voice — one whose confiding, moderated delivery musical scholars have compared to the bel canto ideal of 16th-century opera — that sold 150m records worldwide*. Those better versed in his life will also remember him for a rollercoaster movie career that contained two Oscar wins, while readers of The Rake will point to the style smarts that varied over the years, reaching a peak in what cultural historians call His Second Act, and which included high-waisted trousers, fedora and checked blazer combo, dots-and-stripes rule-bending, and scarf-and-tux nonchalance. However, the FBI investigated Sinatra for more than three decades over various issues, and the broad image of him that remains in the public's consciousness more than 20 years after his death remains that of a highly flawed genius. So let's go through the key charges, one accusation by one.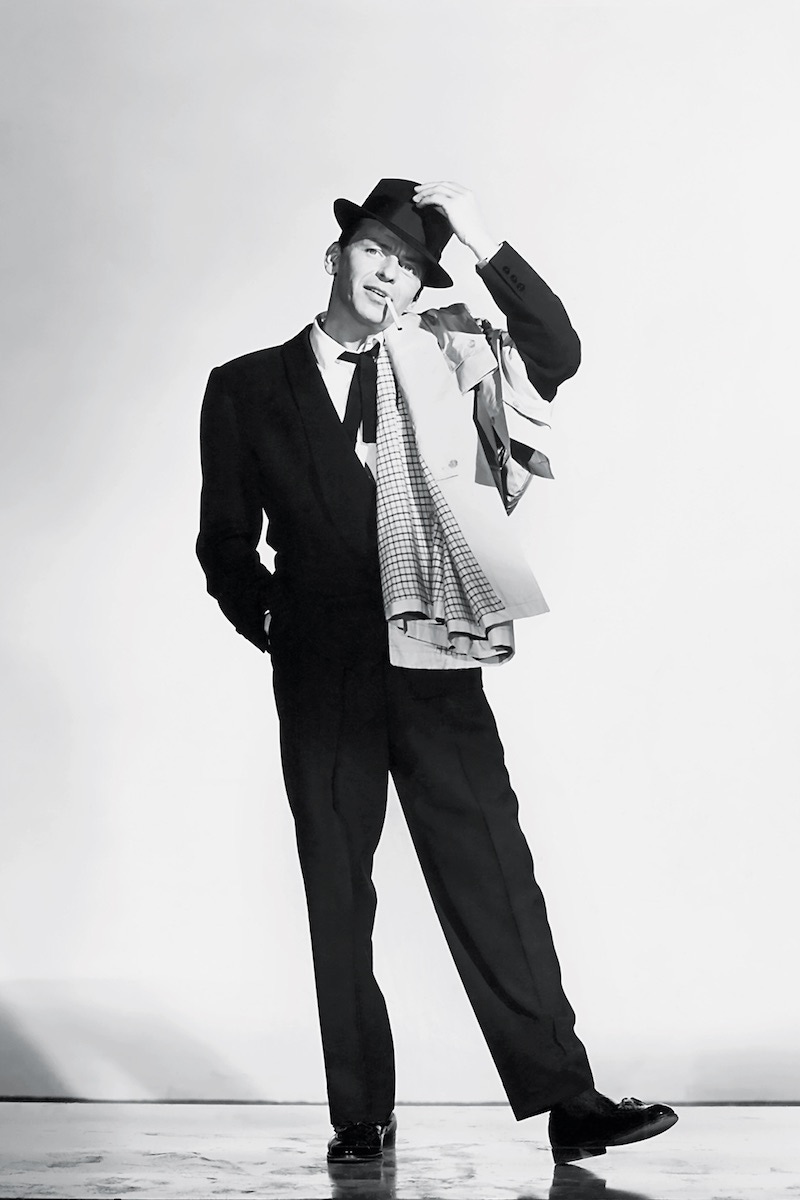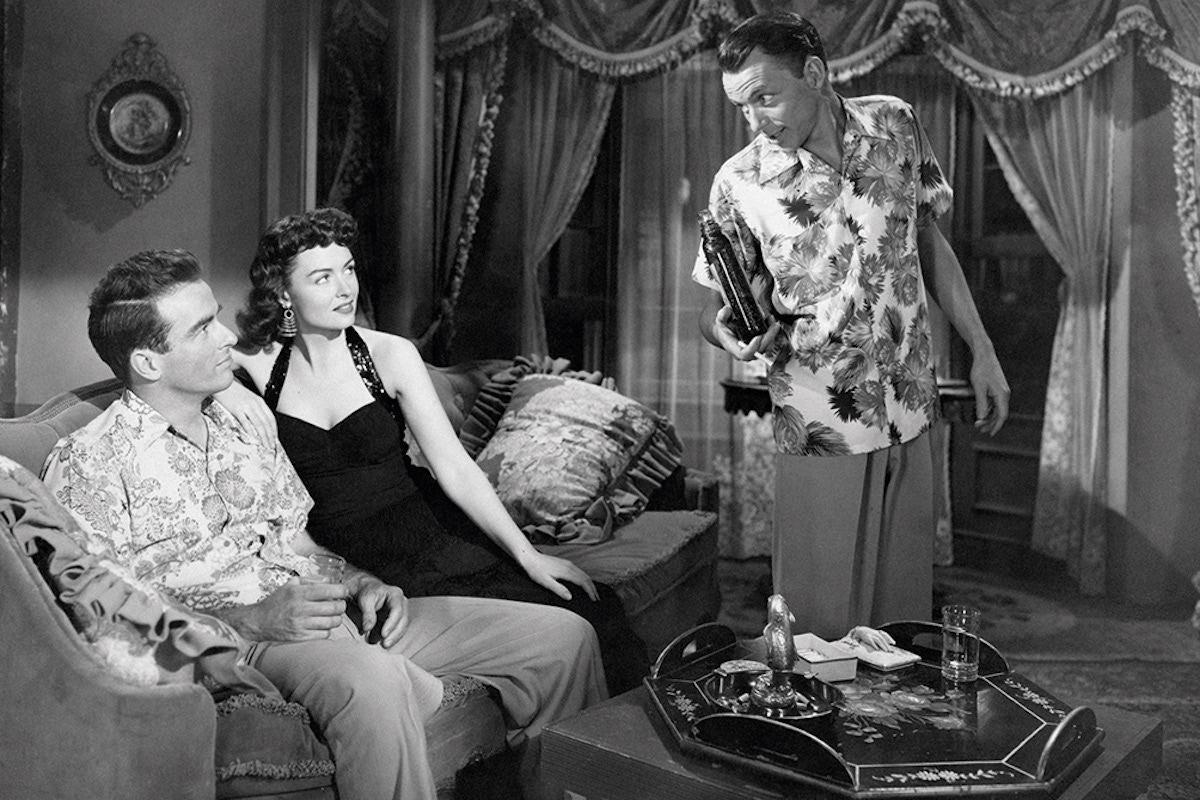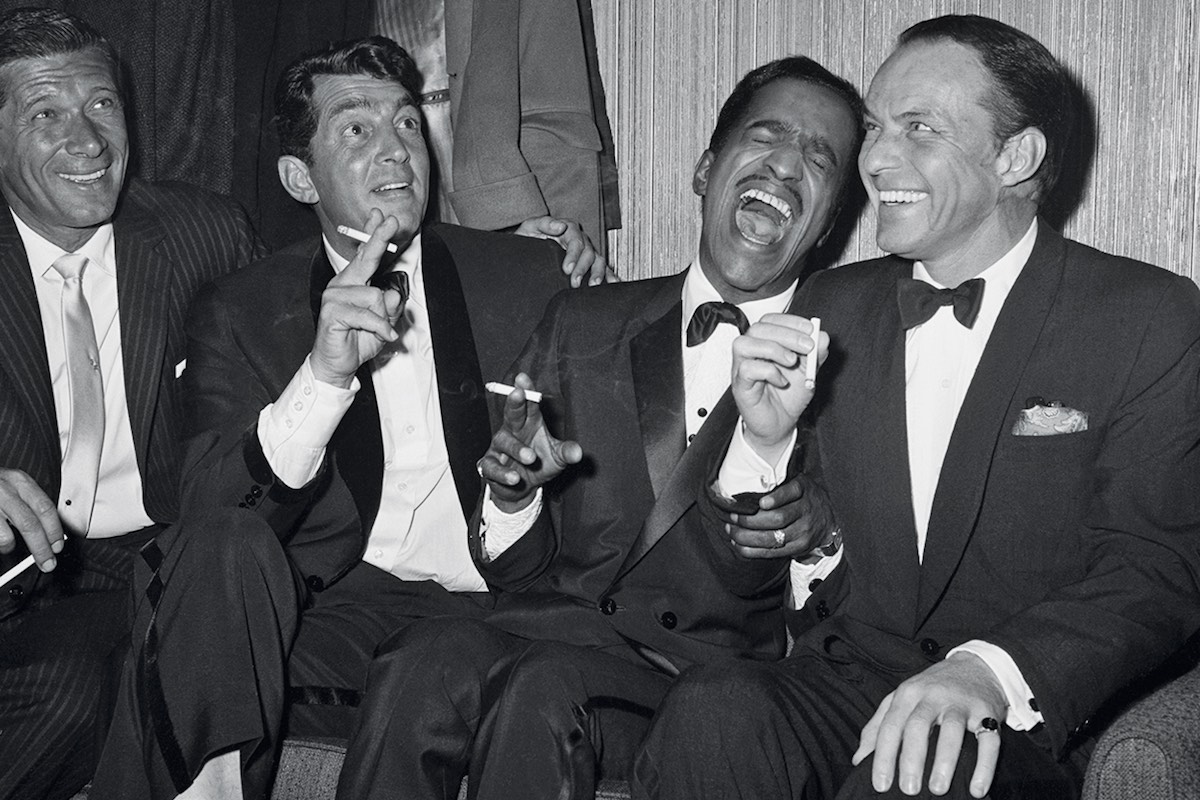 He was of dubious political persuasion In 1945, Sinatra played himself in a 10-minute anti-bigotry film called The House I Live In. In it, he sang the title song, a paean to the tolerant and inclusive values of America, to a group of boys who are tormenting a Jewish classmate. He continually spoke out against racism when doing so at all — let alone as a white entertainer from New Jersey — was anathema. Segregation and bigotry were, for a man who grew up in an era when Italian immigrants were figures of ridicule and contempt along the Eastern Seaboard, a societal disease. "I think it's vile, I think it's a most indecent way to believe, I think that we're all created equal… It's basically wrong," he once said. When he discovered that it had taken 40 minutes to find Sammy Davis Jr. (the most noted of Sinatra's co-performers, along with Quincy Jones and Count Basie) a hospital that would accept him when he lost an eye in 1954, he was incandescent with rage, and went on to help nurse Davis Jr. back to health, physically and emotionally. A decade previously he had joined Orson Welles on the Franklin D. Roosevelt campaign trail, making a speech at Carnegie Hall as well as radio broadcasts and plentiful donations. Combined with his fight against the negative image of Italian Americans, the aforementioned activities prompted the American media to cynically nudge his status on the political scale several notches to the left, to cast him as being part of the McCarthy-era 'Red Scare'. Years later, Sinatra's offer to go to Korea to entertain U.S. troops in the anti-communism campaign there was rejected due to the extensive FBI files — all of which contained nothing more substantial than reports of innocuous opinions he had expressed. He went to the Pentagon and told officials, in his words, "to stick Korea up their asses".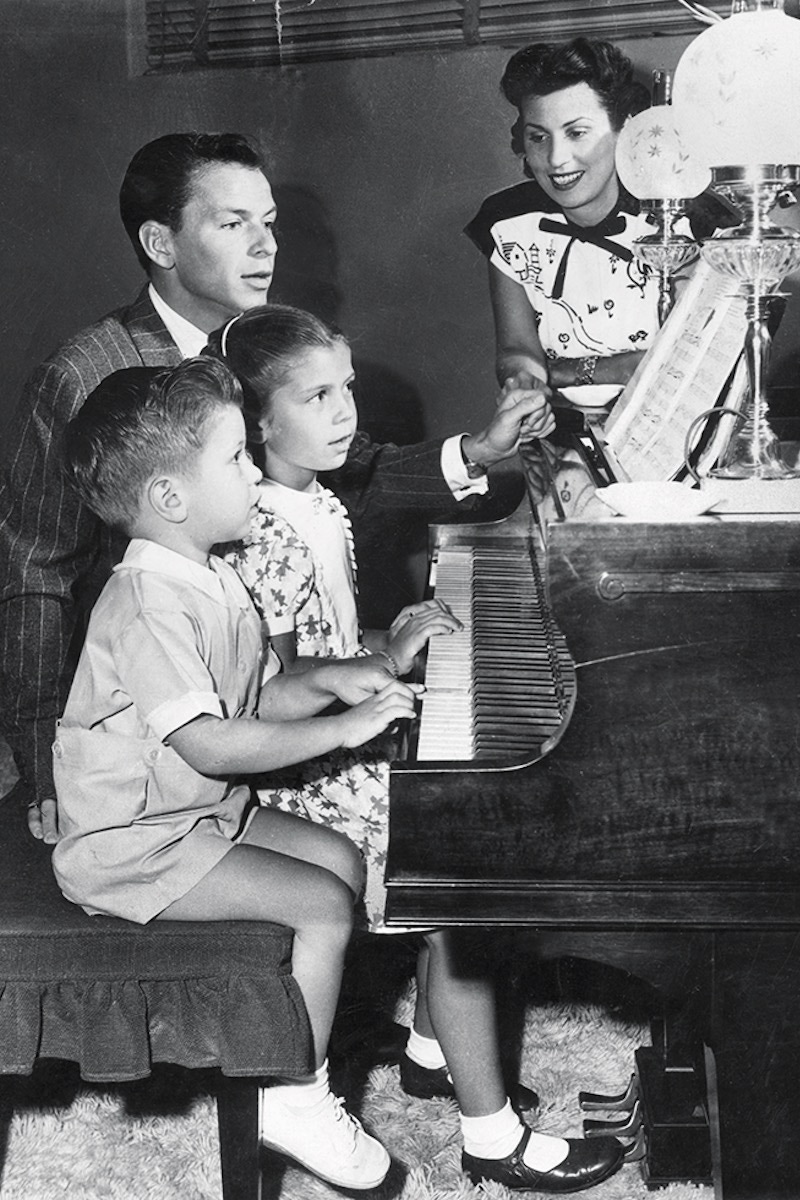 He dodged the draft The historian William Manchester once wrote that Sinatra was "the most hated man of world war II" — for being an idol to American women while their boyfriends and husbands were fighting overseas. The reality was that Frank Sinatra's birth (to a father who made a living protecting bootlegger trucks and a mother who played neighbourhood counsellor because she was able to speak in all 55 Italian dialects) was a harrowing one, involving the indelicate use of forceps, which led to a perforated eardrum. Rejecting rumours he'd paid his way out of going to Europe to fight in the war, he exclaimed: "I got a reject slip from Uncle Sam." Besides, it seems unlikely Sinatra was scared of a fight: he blamed his "Sicilian temper" for his frequent violent outbursts, and his wife Barbara has spoken of "a Jekyll and Hyde aspect to Frank". He was tied to the Mob The infamous Godfather scene in which movie producer Jack Woltz is persuaded to cast down-on-his-luck crooner Johnny Fontane in his new film by a horse — the severed head of a horse, placed in his bed, that is — is widely assumed to be based on the notion that Sinatra allegedly used his Mafia ties to shake down Hollywood producers for parts. Sinatra's fraternising with the Mob seems to begin in a 1946 trip to Havana, where he was photographed by the media shaking hands with Charles ('Lucky') Luciano. He certainly had more than passing acquaintances with Bugsy Siegel, Sam Giancana and the Fischetti brothers. The Rat Pack even performed skits satirising their Mob connections in the Vegas years. But the idea that Sinatra used these friendships for career success, notably in From Here to Eternity — the movie that reignited his career after what Variety called 'the Greatest Comeback in Theatre History' — is spurious. He did, at least once, utilise his mafia relationships to get his own way, though. In the Las Vegas years — an era in which names as renowned as Fats Domino had to eat in the kitchen rather than public areas between performances, and Sinatra's black band members had to live in slums across town — Sinatra, according to one account, "assigned one 'goombah' for each black guy, and told them to break some legs if anyone looked at them funny".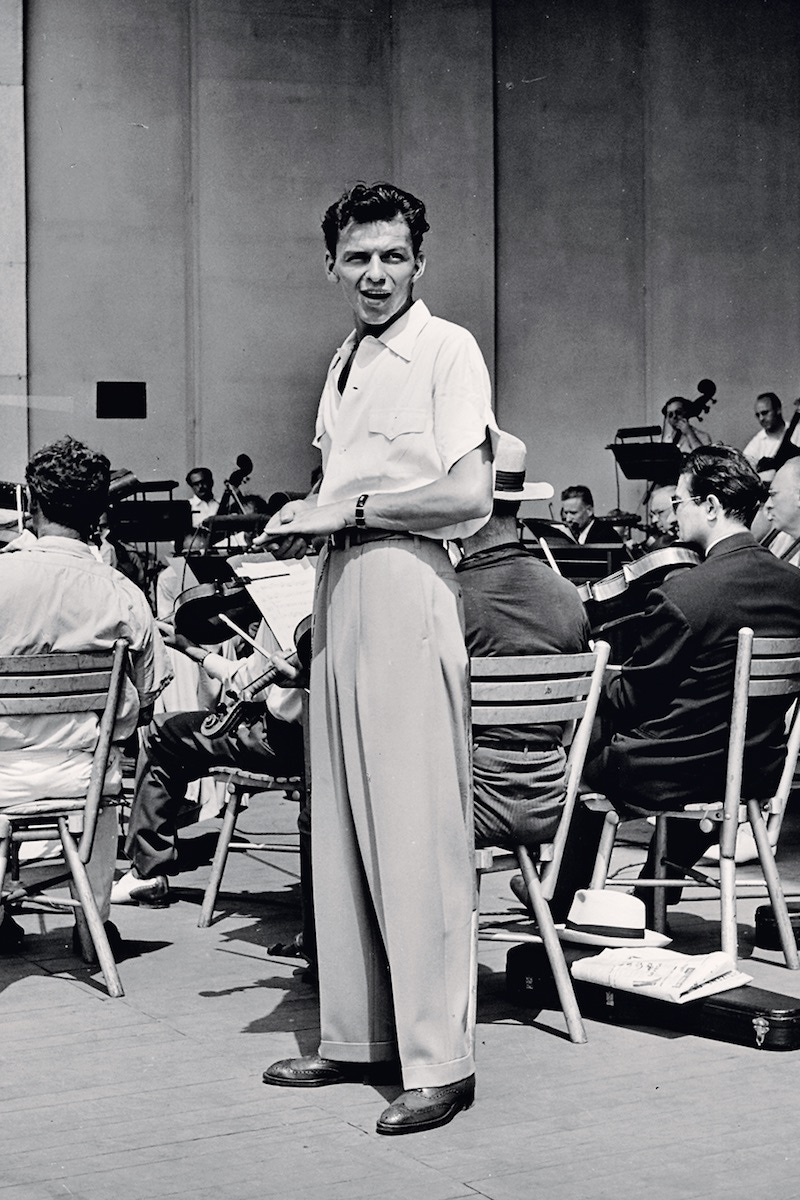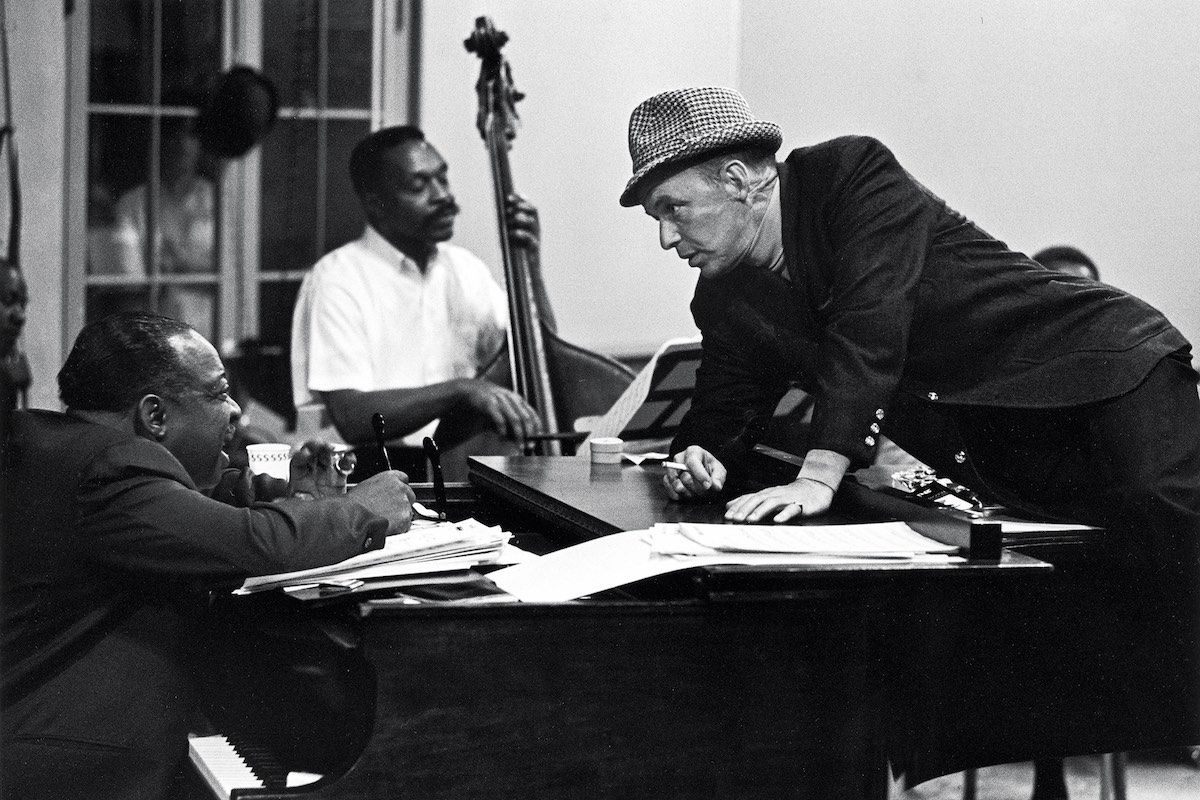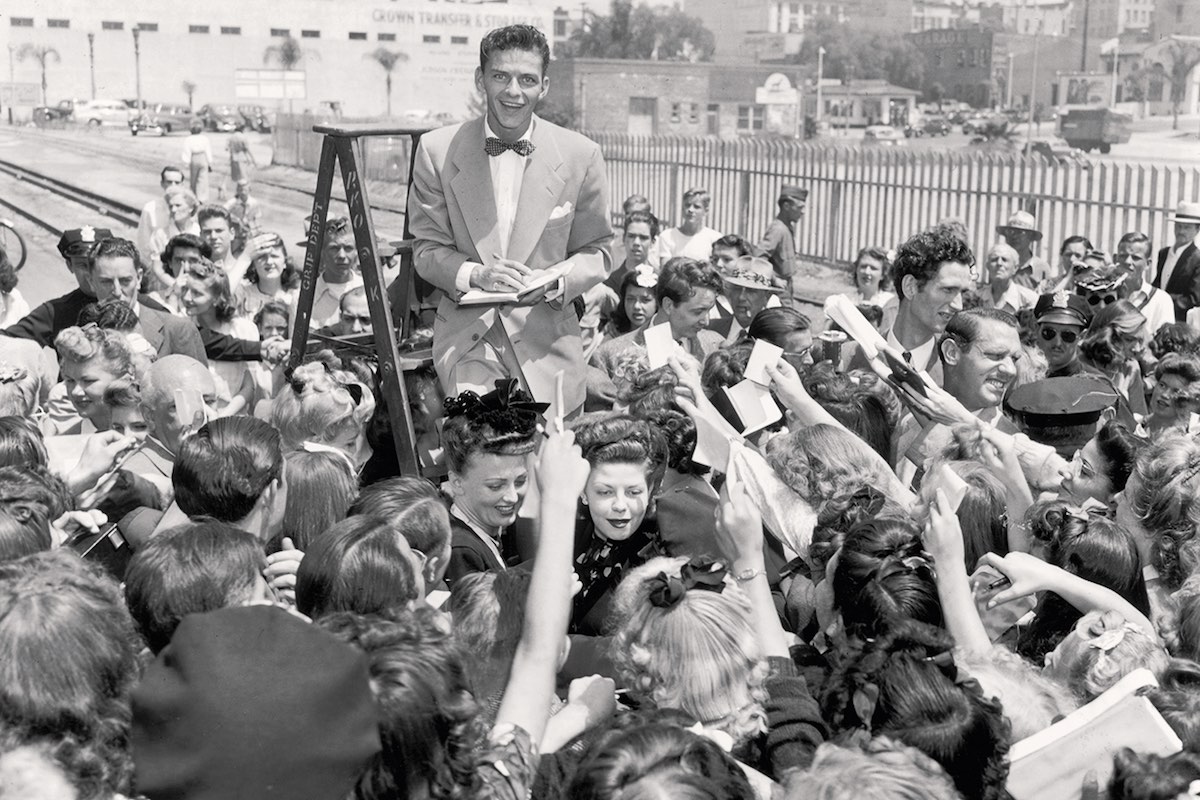 He was a raging lush
"Alcohol," Sinatra once said — several decades before being buried in 1995 with a flask filled with Jack Daniel's — "may be man's worst enemy, but the Bible says love your enemy". In perhaps his most famous drink-related anecdote, from 1967, Sinatra (whose first wife, Nancy Barbato, would lock herself in the bedroom if she saw the gin was out) ran up a $500,000 gambling debt at The Sands, Las Vegas, disappeared for a weekend, came back inebriated, jumped into a luggage cart with Mia Farrow (then his bride, 30 years his junior), crashed into the lobby window, and then attempted to set fire to the lobby's sofas and curtains. This charge is undoubtedly a valid one, but he minimised its harm on his professionalism — he'd go cold turkey on booze as well as cigarettes in the weeks before recording sessions to preserve his voice. Besides, should a man who described himself as an "18-carat manic depressive"; who was possibly bipolar; who swapped life in a neighbourhood he later called a "sewer" for a milieu soaked in high-glamour and hedonism; and who was hounded by the media and authorities over six decades be vilified for self-medicating to the point of abuse?
He was an inveterate womaniser
Another one for the 'Let he without sin cast the first stone' file. It's ironic that so much of Sinatra's output drips with loneliness (although Ervin Drake's "It Was a Very Good Year" is kind of lustful nostalgia posing as romantic revelry), for between (and during) four marriages — to Nancy Barbato, Ava Gardner, Mia Farrow and Barbara Sinatra — Sinatra is rumoured (with varying levels of surety) to have squired notables including Marilyn Monroe, Lauren Bacall, Jackie O., Marilyn Maxwell, Lana Turner and Joi Lansing. The highest profile affair was with his second wife, Gardner, who once remarked that, "He's good in the feathers" — during his first marriage. It's widely thought that amorous dispositions were a huge part of the bond between Sinatra and Jack Kennedy, forged when the then Senator Kennedy went to Vegas while on the campaign trail and was introduced to Sinatra by Peter Lawford, a Kennedy in-law. What Sinatra's star power could do for Kennedy's chances of election would surely have been a draw for the 35th president-of-the-United-States-in-waiting. Indeed, had Sinatra not managed to get certain underground figures (probably Giancana) to talk to coal unions in the crucial swing states of Illinois and West Virginia… well, the butterfly-effect potential is mind-boggling. It's common in a court of law to establish the defendant's character, and the extent of Sinatra's non-creative achievements are spell-binding. The Rat Pack were credited not only with saving Vegas from ruin — with tourism failing to match up to construction in the mid fifties, they brought in the crowds — but also, eventually, prompting a decline in racism in the city because of the power of black performers (on top of the aforementioned Mob incident, Sinatra once threatened to leave town for L.A. over the treatment of black musicians, prompting other entertainers to threaten the same). It was a devotion to basic human decency that saw him set up a record label, Reprise Records, in 1960, incensed by the way at which labels mistreated their artists. (In the process, he also helped keep his own genre — an evolving hybrid of jazz, swing, saloon songs, show tunes and big band — going strong when that cultural tsunami that was rock 'n' roll arrived on the scene. It's impossible to overstate Sinatra's importance to the musical canon: ironically, for a recording artist listened to almost entirely via compilations these days, it was he — not The Beatles or The Beach Boys — who can be called the Godfather of  concept albums, meticulously selecting tracks that had a thread running through them in terms of theme, mood and emotion.) He struggled with crippling vulnerability as well as anger, the death of his idol, Humphrey Bogart, and the discovery that Gardner, at a low point in a destructive marriage, had had two abortions perhaps being particularly devastating moments. And yet it never crushed his insatiable creative ambition or his generosity. As well as giving money to the civil rights movement (and influencing the Mob to do the same), during a 1962 international tour he raised over $1m for children's charities in every country he performed in. Flawed? Yes. More flawed than the average person would be if immersed in Sinatra's life experiences over the decades? Impossible to say, but based on the mass of evidence we have, "considerably less so" is a perfectly reasonable postulation.
One would have thought this would have put paid to the communism rumours?
Feature in Issue 71 of
The Rake
- on newsstands now. Available to buy immediately now on TheRake.com as
single issue
,
12 month sub
or
24 month sub.
Subscribers, please allow up to 3 weeks to receive your magazine Subscribe and buy single issues
here.