James Bond's Greatest Watches
10 Minute Read From seminal mechanical watches to innovative digitals, The Rake examines 007's finest timepieces.
James Bond's array of amazing cars garner the lion's share of attention — and slavering male wish-list additions. Sadly, for most of us, a 1963 Aston Martin DB5 will forever remain out of reach. The watches worn by Britain's most famous fictional super-spy, however, present a far more accessible, affordable means of emulating 007. Most enviable — and valuable — among the timepieces sported by the cinematic Bond are the Rolex Submariners worn in the earliest films in the franchise. Author Ian Fleming wore a Rolex in real life (a 1016 Explorer I, to be exact), and equipped his literary creation with watches from that same legendary Swiss manufacture. Bond, Fleming wrote in Casino Royale, "could not just wear a watch. It had to be a Rolex," explaining that "a gentleman's choice of timepiece says as much about him as does his Savile Row suit." Quite.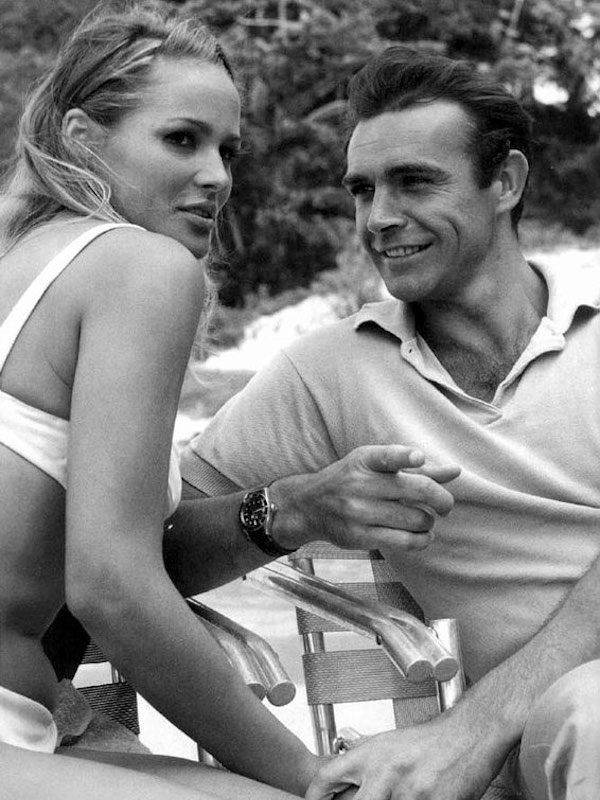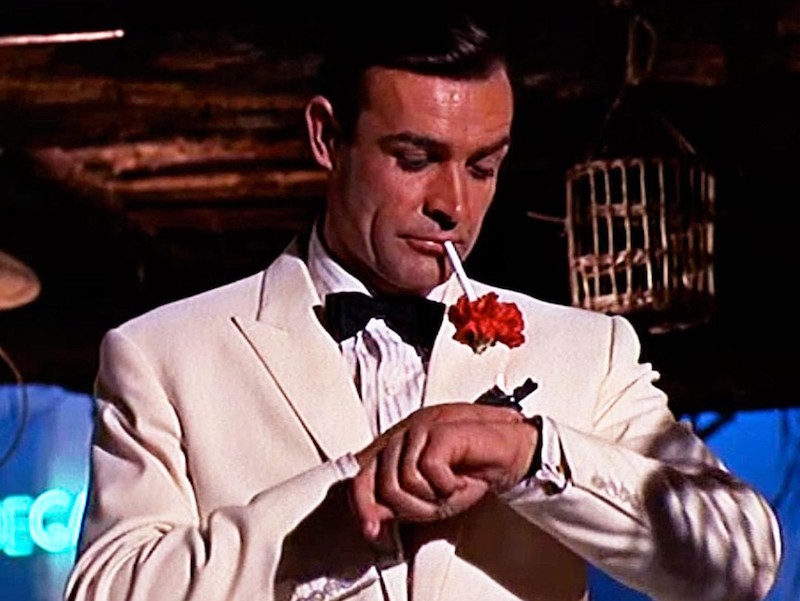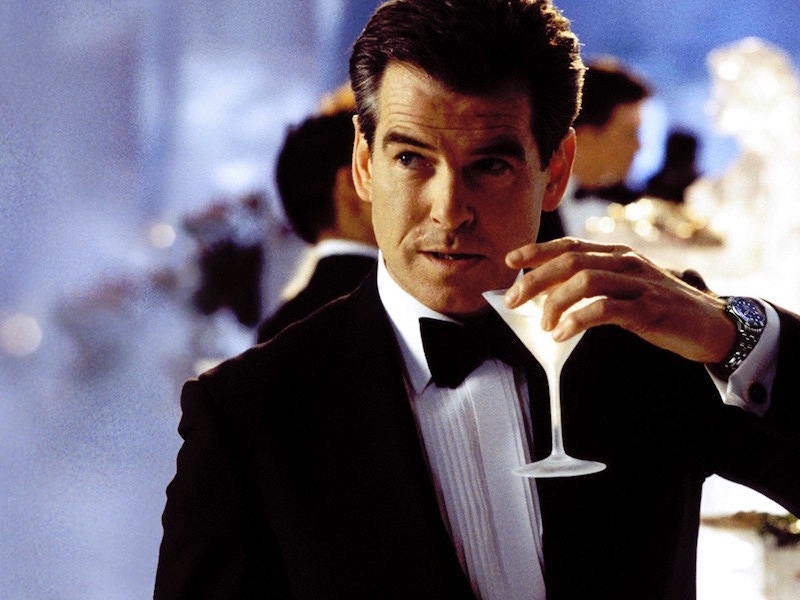 Sean Connery wore Submariners in each of his Bond appearances, and the reference 6538 seen in
Dr. No
,
From Russia With Love
,
Goldfinger
and
Thunderball
has come to be known as
the
'James Bond Rolex'. (A Breitling Top Time that doubled as a Geiger counter was also used in Thunderball. Not long ago, the original prop watch was purchased by a lucky punter for £25 at a market sale, and subsequently auctioned for more than £100,000.) In
On Her Majesty's Secret Service
, Aussie Bond George Lazenby wore two Rolexes during his one and only outing as 007: a Submariner (ref. 5513) and a Chronograph (ref. 6238). When Roger Moore took on the role in the 1970s, he continued the Submariner tradition in his first two films,
Live and Let Die
and
The Man With the Golden Gun
, wearing the same reference — indeed, perhaps the same piece — Lazenby had.
Live and Let Die
saw Moore begin a trend he'd carry on into the 1980s by mixing things up and wearing the occasional digital watch on his wrist, in this case the Hamilton Pulsar LED. (Let's not forget, digital watches represented the technological cutting edge in the '70s, and with early examples carrying formidable price tags, they were status symbols to boot.) Alongside a Rolex GMT Master, Moore wore a Seiko 0674 5009 liquid crystal digital — which boasted a miniature tickertape communicator — in
The Spy Who Loved Me
.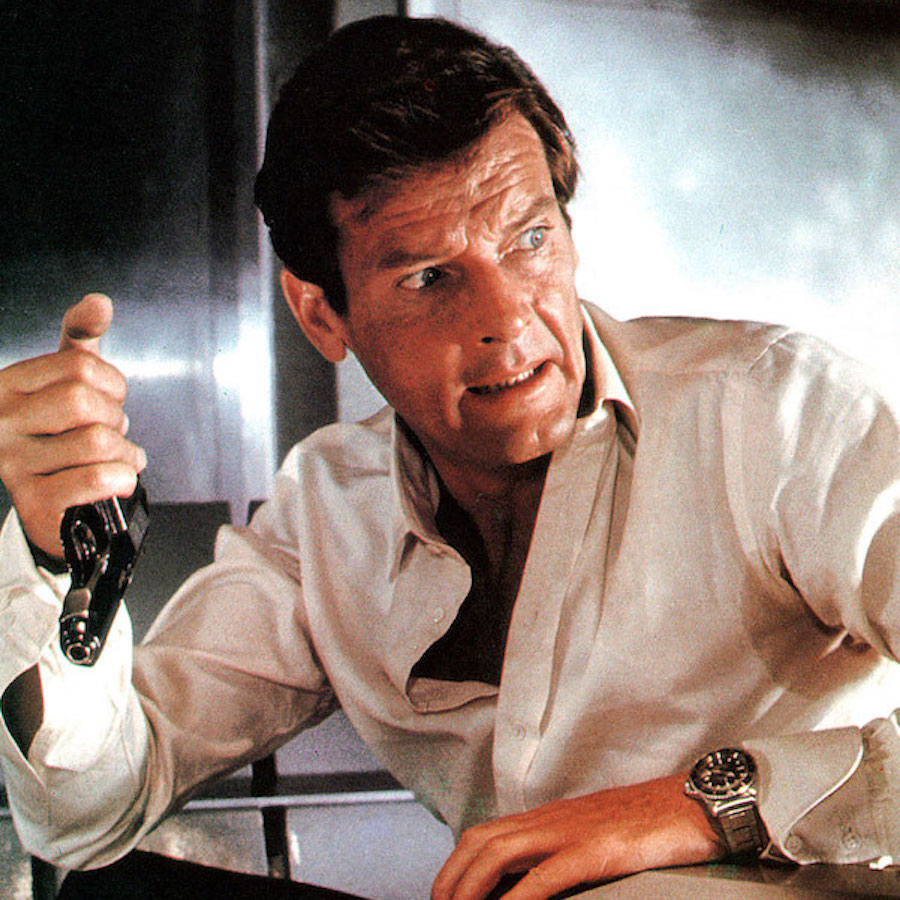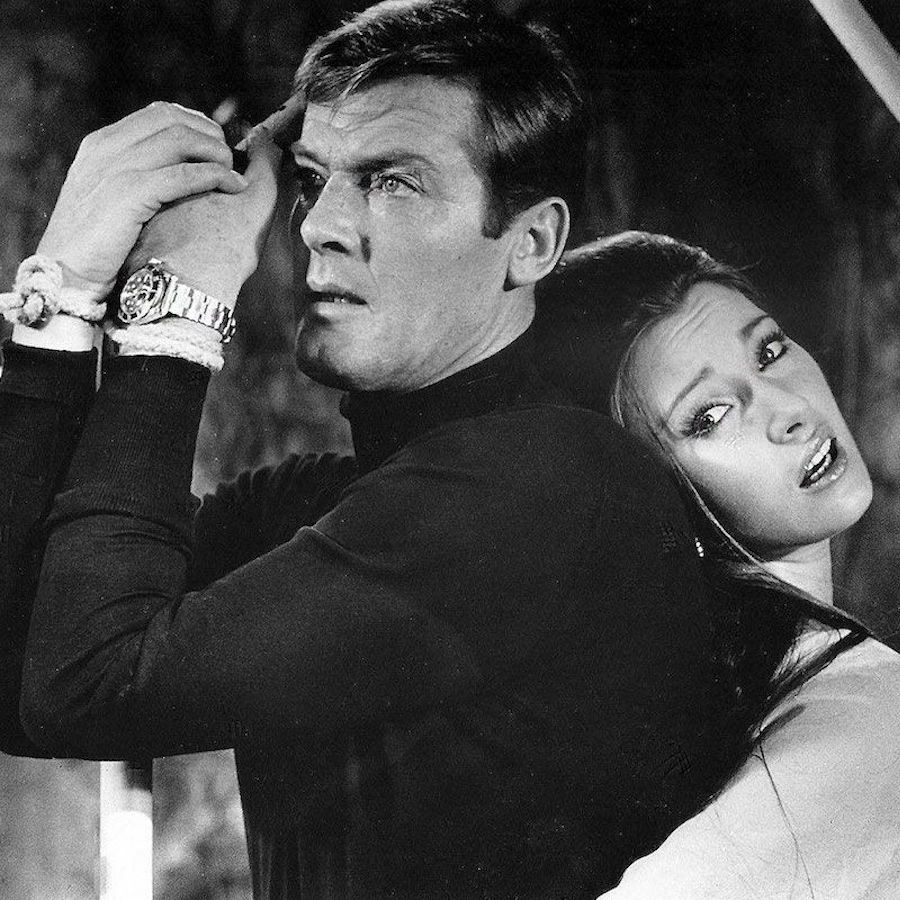 Moonraker
featured yet another Seiko, the M354 Memory Bank Calendar, beefed up by Q branch with explosive charges and a remote detonator. The Japanese brand continued to dominate Bond's wrist in
For Your Eyes Only
, with the quartz-powered, 600m water-resistant Seiko 7549-7009 diver's watch serving Bond's aquatic needs, and the analogue/digital H357 Duo Display keeping time (and receiving primitive text messages from MI6 HQ) on dry land. Moore wears a Rolex Datejust during formal moments in
A View To A Kill
, and turns to a Seiko 7A28-7020 (the first ever quartz analogue chronograph) when faced with overwhelming moisture, as is so often the case for Bond. The Seiko era — which had made wearing 'James Bond's watch' a possibility even for those of more modest means — came to an end with Moore's retirement. His replacement Timothy Dalton (the machine-gun-toting macho man dubbed by critics 'Rambond') strapped on a TAG Heuer Professional Night-Dive ref. 980.031 in
The Living Daylights
, and sported a Rolex Submariner in
License to Kill
.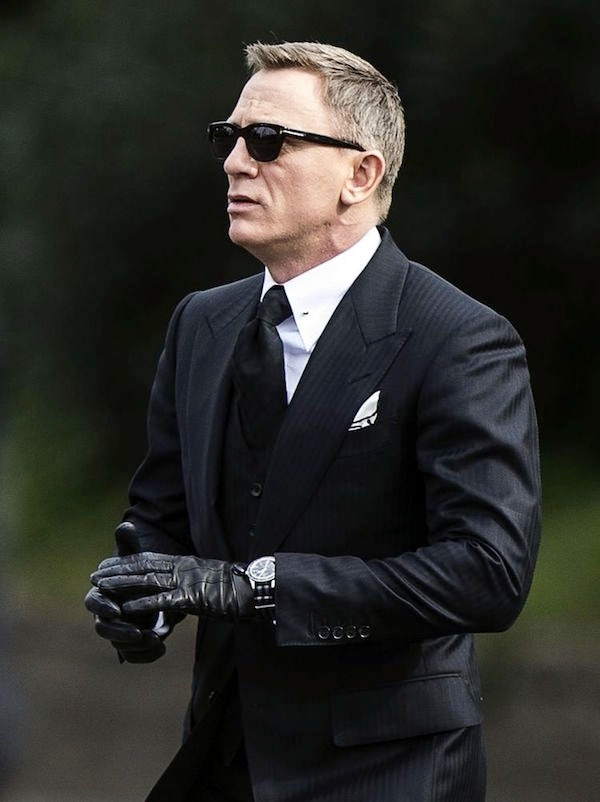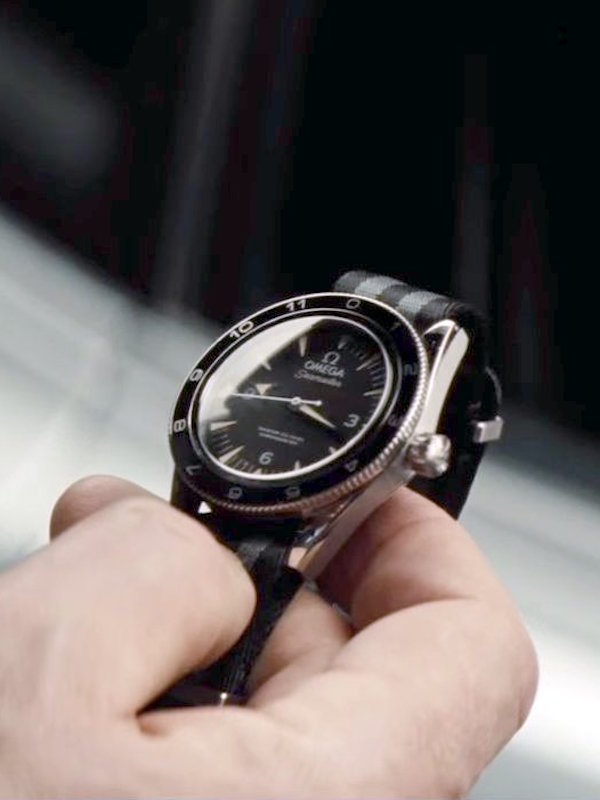 The ongoing relationship with Omega began when Pierce Brosnan assumed the mantle of 007. The dashing Irish actor wore a Seamaster Professional in
GoldenEye
(ref. 2541.80),
Tomorrow Never Dies
(ref. 2531.80),
The World Is Not Enough
(ref. 2561.80) and
Die Another Day
(ref. 2531.80). Alpha male successor Daniel Craig has stayed the Omega course, wearing a Seamaster Diver 300m (ref. 2220.80) and Planet Ocean (ref. 2900.50.91) in
Casino Royale
, robust 600m water-resistant Planet Oceans in
Quantum of Solace
and
Skyfall
, and in the latest instalment, the Seamaster Aqua Terra and Seamaster 300 Spectre. With its grey/black NATO strap (reminiscent of the famously 'too thin' green/blue/burgundy nylon bracelet Sean Connery affixed his Submariner with in
Goldfinger
), this most recent Bond special edition Seamaster is, in
The Rake
's opinion, the coolest of the Omegas worn by Craig to date. Mid-century styled yet boasting all Omega's most up-to-date contrivances (notably, a massively magnetism-resistant movement, George Daniels' revolutionary co-axial escapement, and a near-indestructible ceramic and Liquidmetal bezel), it may not feature an inbuilt bomb, garrotte or laser, but will stylishly stand up to most any situation modern life could throw at you.