Rakish Icon: Jeff Goldblum
Having cultivated an eclectic and playful approach to dressing, Jeff Goldblum is injecting fun into fashion and proving that age is no hindrance to great style.
He has that trademark, part mumble, part can't-remember-his-next-line style of delivery. His acting is replete with enough quirky mannerisms to give Stanislavski cold sweats. His form - his lankiness, those outsized ears, a complexion that means he could be from anywhere on the planet - hardly makes him matinee idol material. And yet, as the chat show host Conan O'Brien noted to him, "there is nobody remotely like you. You're one of a kind. There's just one Jeff Goldblum in the world." He's back in another world this year, in Jurassic World: Fallen Kingdom, once again playing the scientist-with-style that has become a career staple. But what style: while much of the cast is dashing about in outdoorsy action duds, Goldblum's there in tone-on-tone, darker-than-dark tailoring: Richard Dawkins as though outfitted by the yakuza. That may have been the costume department's choice - although it's become a rule of thumb for most of Goldblum's roles that he puts a little of his own wardrobe into the character mix - but it fits the man as well as the role: for while other Hollywood big-hitters have been lauded for their dress sense - many of them without much evidence - Goldblum has been unfairly overlooked. And this an actor who - excepting perhaps his madcap snakeskin-jacketed style in 'Nashville' - tends to look that much better in his civilian attire than he does on set; an actor, lest one forget, who will be of pensionable age this year. But don't expect that to mean a man who has retired in a litany of respectable suits. He's more likely to be found in something akin to a biker jacket, printed shirt, chinos and sneakers - all of which sounds like a much younger man's game, all of which Goldblum pulls off in a way that makes it entirely in keeping for a man of his years. His dressing has, in fact, got better over the last decade. OK, so he's used a stylist to overhaul his wardrobe - but has been very open about the fact. And it's worked.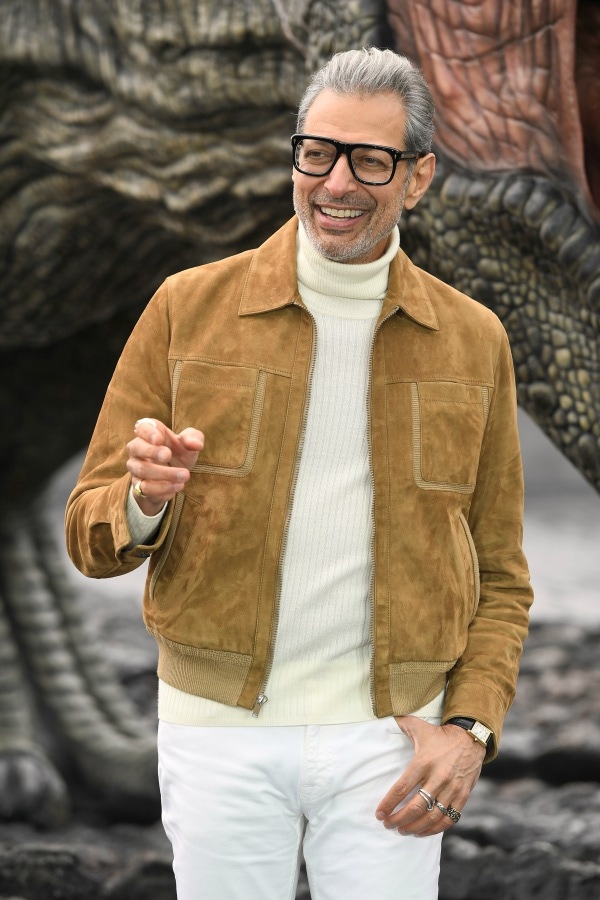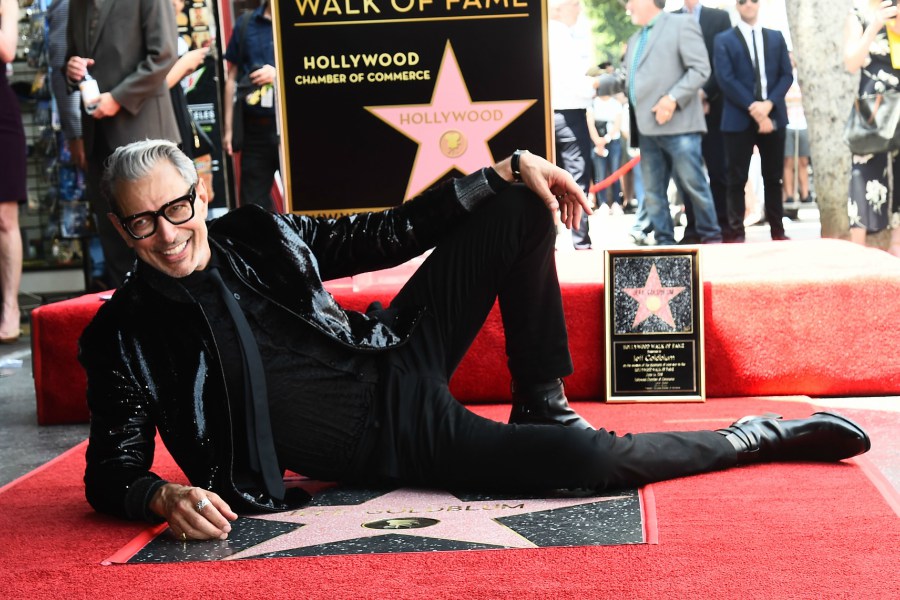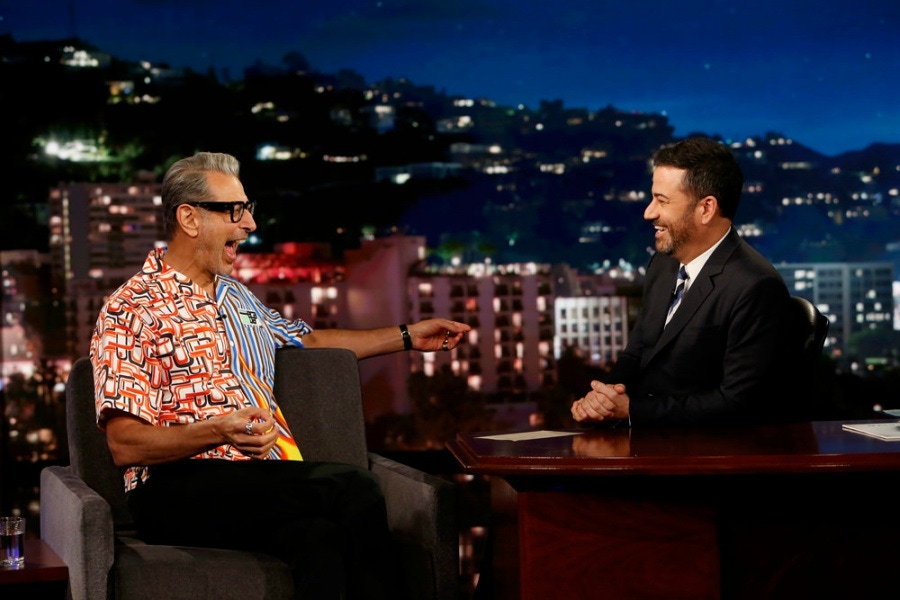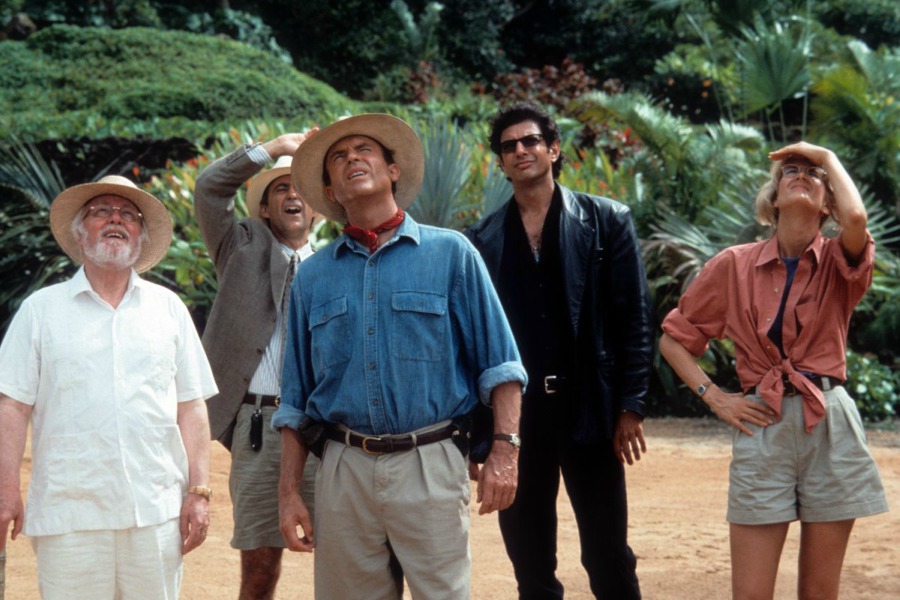 Indeed, for any man in middle age now wondering just how long he can wear attire that, were his dad to wear it, would suggest the ridiculous, look to Goldblum: proof that, if the cut is kept clean and overall effect pared down - in style terms he's called himself a "minimalist" - you can wear it to the grave. There's something about it that's a modern take on 50s preppy: it's a touch early
Miles Davis
or Chet Baker, without harking back to the past. And that fits: Goldblum is a jazz piano fanatic, and has an album out later this year. There are some two-tone shoes here, a pork pie hat there, some hi-tops or a baseball jacket, clothes that keep resurfacing too, with a little more character on each occasion, rather than following Hollywood's dim, though more commonplace wear-once-and-dump philosophy. That's an approach he's even applied to his visage: he's claimed no Botox, no surgery, no hair dye - just work with whatever you've got. Hell, he even uses his own, real name...
In part, Goldblum's style success comes from the fact that, while it may revolve around key items - all of which, it has to be said, fall elegantly from his silver fox crop and hipster frames, the length of his helpfully extenuated 6'4" frame - still leans towards the eclectic. He isn't afraid to put together garments that, by rights, shouldn't go together, just because it amuses him. And yes, there is that quality of not giving a crap what anyone thinks. This isn't the same as not trying, as do many other men somehow applauded as style icons. Goldblum clearly thinks about what he wears. He just isn't hung up on trying to fit preconceived notions of cool or authority or presence - which is why he has all three. So while you're watching Jurassic World: Fallen Kingdom, keep in mind that, while those dino teeth have an edge, it will be Goldblum's dress that's sharper.