KangaRoos x The Rake 'Negroni' Sneaker
It was always The Rake's intention to utilize the Negroni No. 1 as the pillar to transform the Negroni into a global men's lifestyle brand and culture. But with craft, passion, and community instilled in each decanter the next project had to match the soul of each bottle. Step forward KangaROOS, the iconic American performance brand, who have handcrafted in their German shoemaking factory - a Negroni sneaker. We're delighted to inform you, that it is now available to buy.
Recording a temperature of 90°F, 32 men lined up for the marathon at the 1904 St. Louis Olympics. In those days there was only one official water station at 12 miles. Dressed in singlets, long white shorts, held up by a leather belt it was not exactly performance-enhancing apparel. Having raised enough money to travel from Cuba, Felix Carvajal lost it all in a game of dice in New Orleans. He hitchhiked the rest of the way, and arrived at the race in a long-sleeved shirt, hat, pants, heavy shoes, and a notable moustache. Carvajal was one of the favourites in a field that featured three Boston Marathon winners. Dubbed a "man-killing event" by the St. Louis Post-Dispatch, only 14 finished; one after hitchhiking, one after taking a nap, and one — the eventual gold medallist, Thomas Hicks — after being given a cocktail of strychnine and brandy. Hicks collapsed at the finishing line, thinking he hadn't won. However, as Alice Roosevelt Longworth, daughter of Theodore Roosevelt, the 26th president of the United States was crowning Fred Lorz as victor – a spectator revealed he drove part of the course. Lorz defended his victory as a joke, and despite being given a near lethal cocktail, Hicks was awarded the gold medal. Some 15 years later – and thanks to Camillo Negroni – a cocktail symbolizing a more cheerful spirit was conceived at Florence's Caffè Casoni. A bitter concoction – made of equal parts Campari, sweet vermouth and gin, in recent times, the Negroni has become far more than a cocktail. At the launch of The Rake's Negroni No.1 cocktail, Hollywood Director Paul Feig said: "The Negroni has moved beyond being a beverage and has become a community symbol for those of us inspired by the past." Agreeing with Feig's sentiment, it was always The Rake's intention to use the Negroni No. 1 as the pillar of a scheme – to transform the Negroni into a global men's lifestyle brand and culture. Craft, passion and community are instilled in each decanter, so when the opportunity to arose to collaborate with a firm that personifies the soul of our bottle we jumped at the chance. The result is a Negroni sneaker, designed by iconic American running brand KangaROOS, which is handcrafted in Pirmasens, the shoemaking hub of Germany.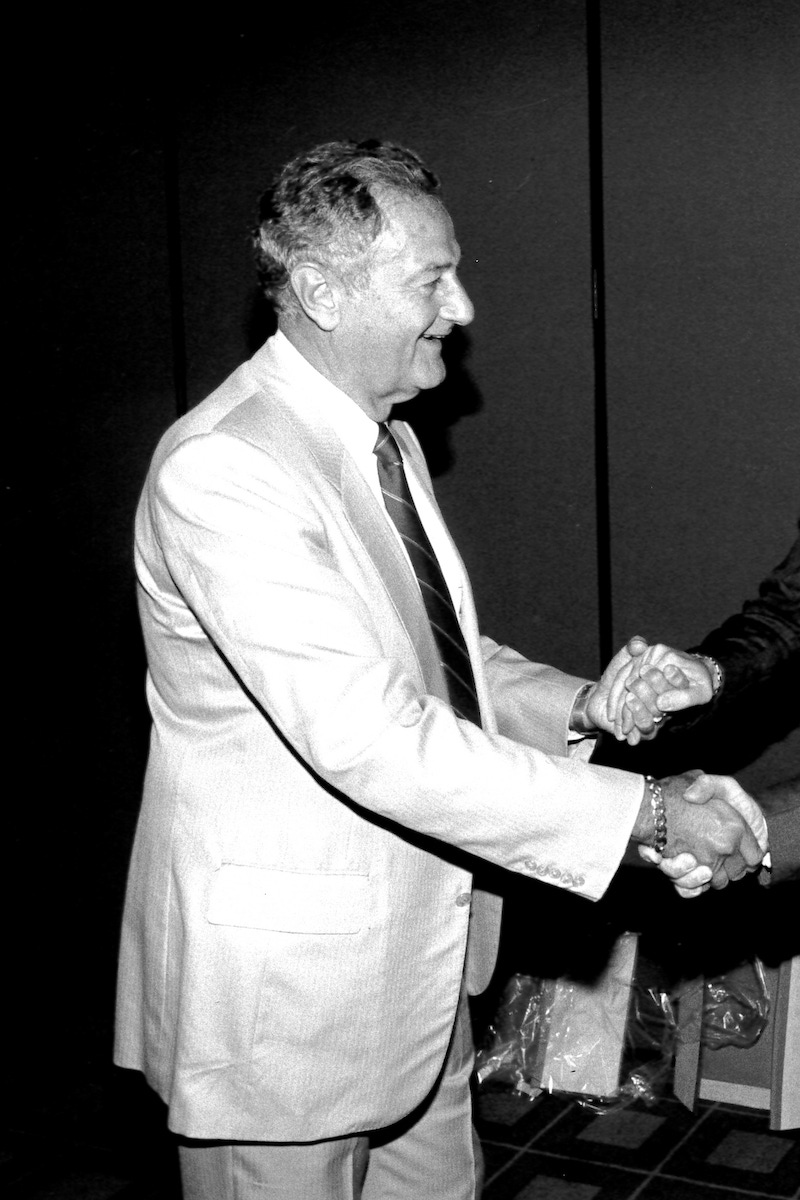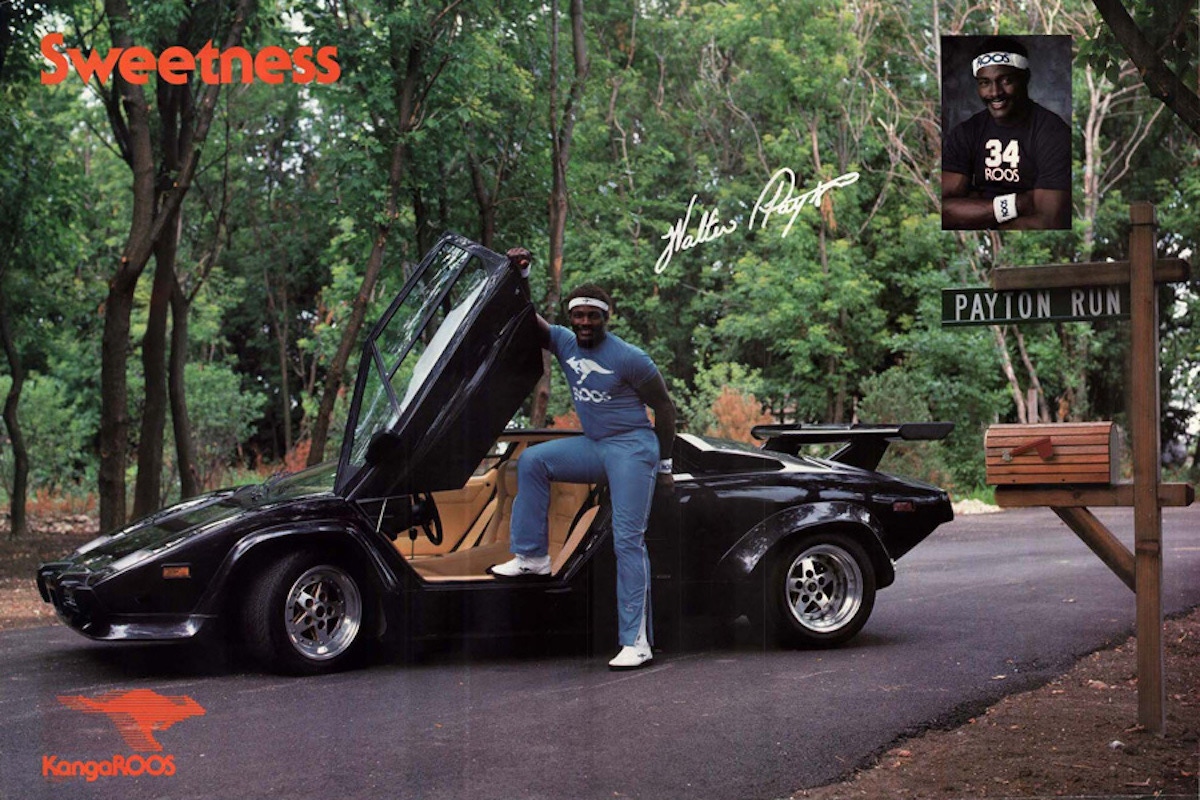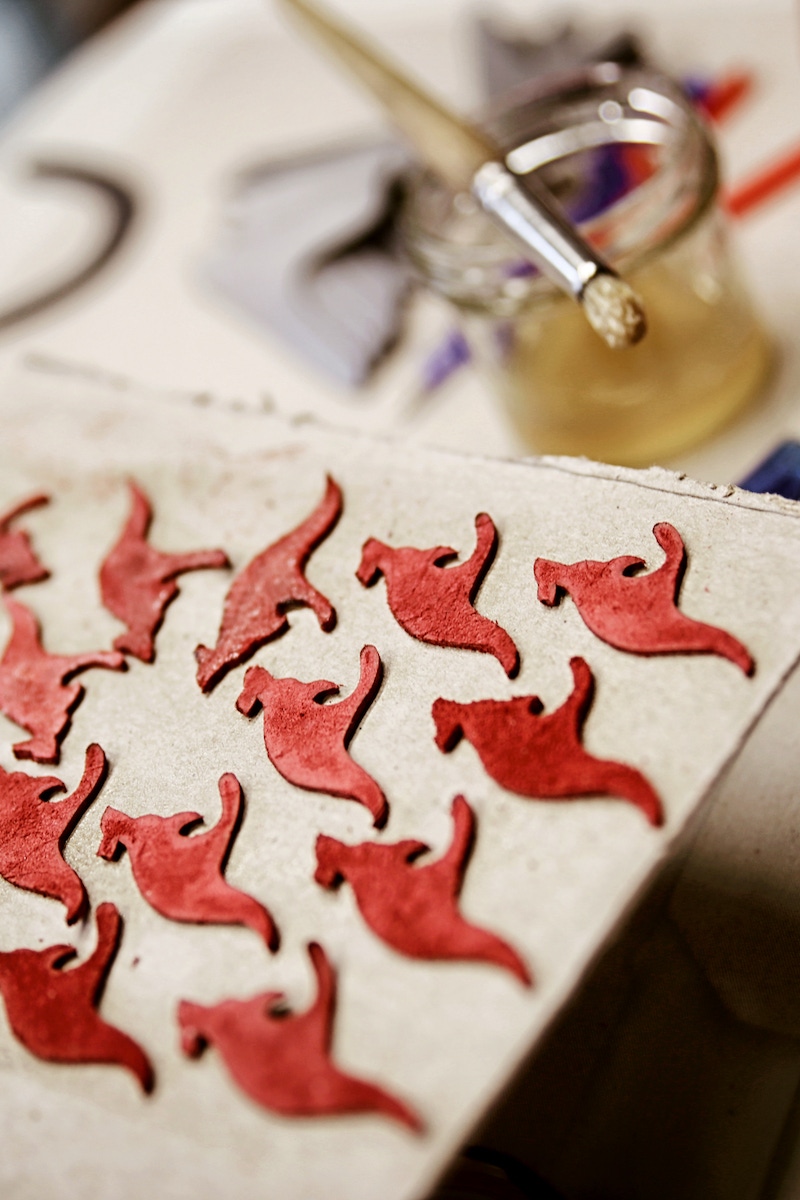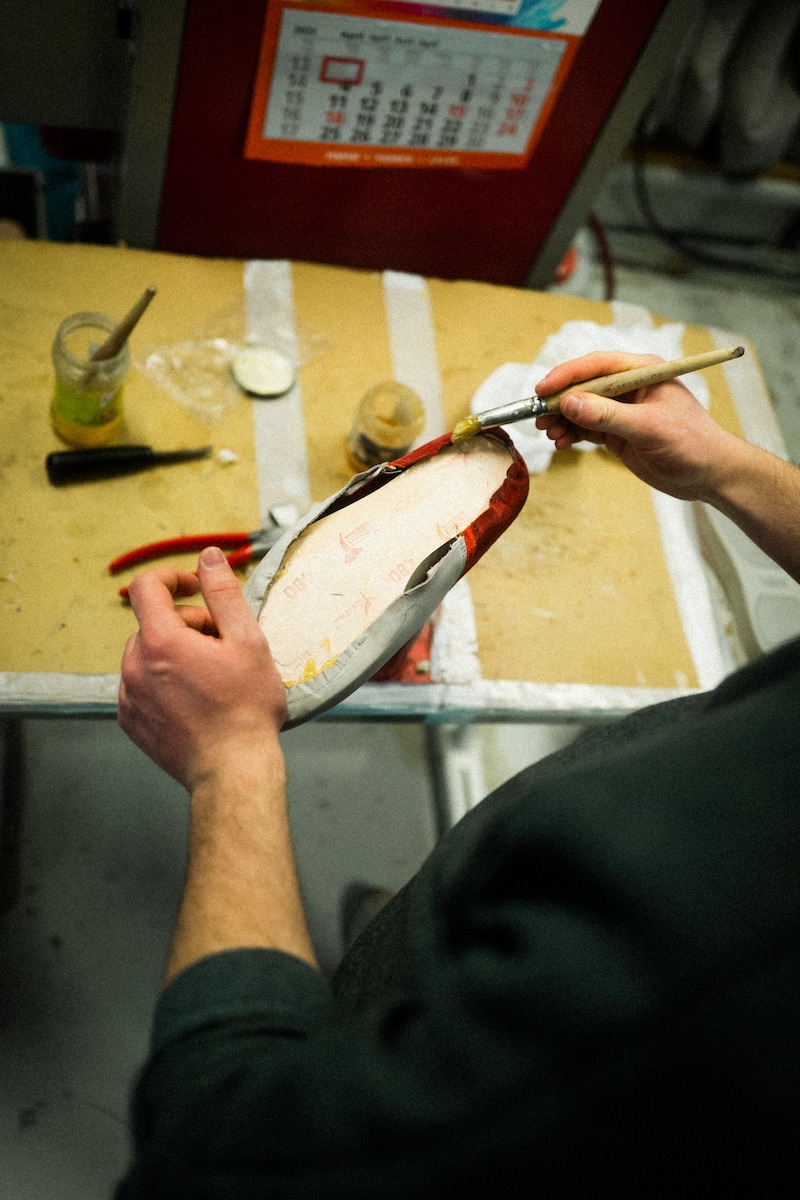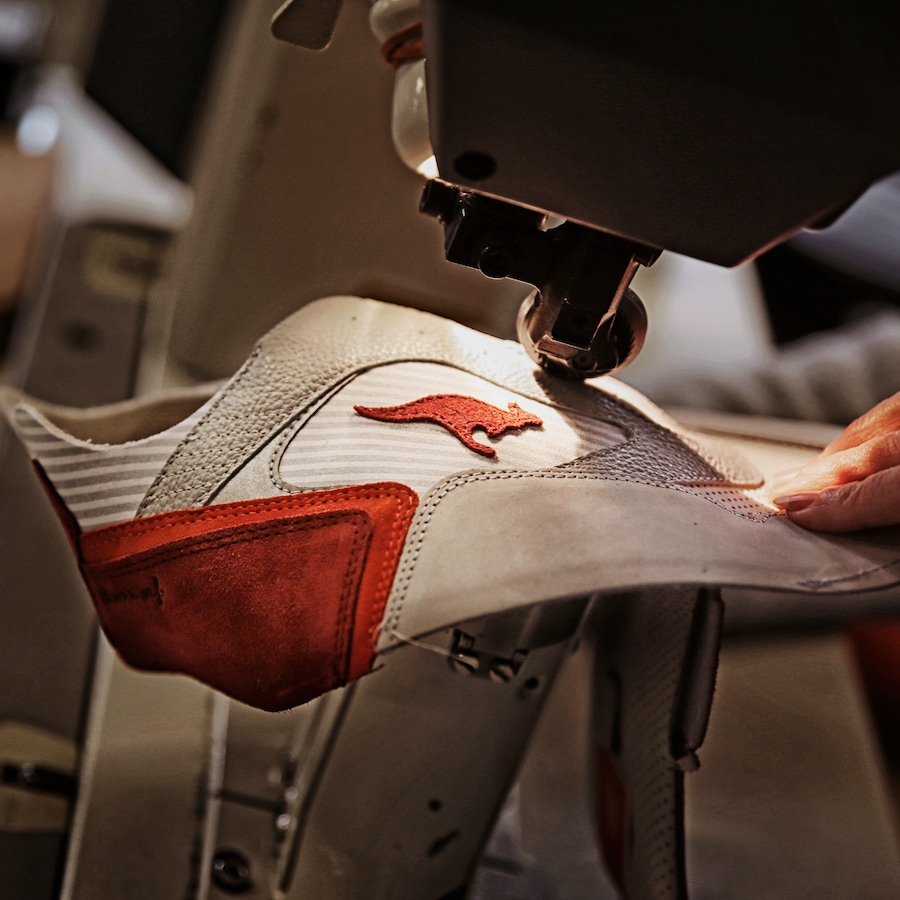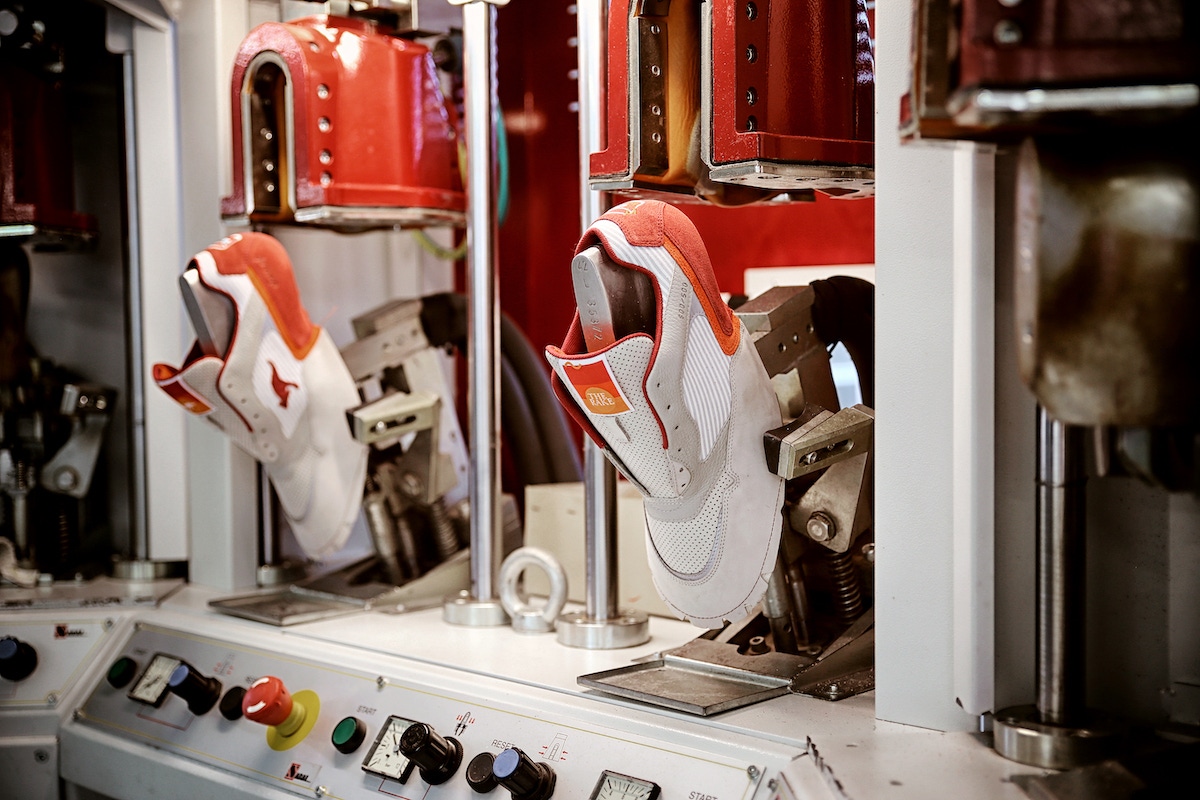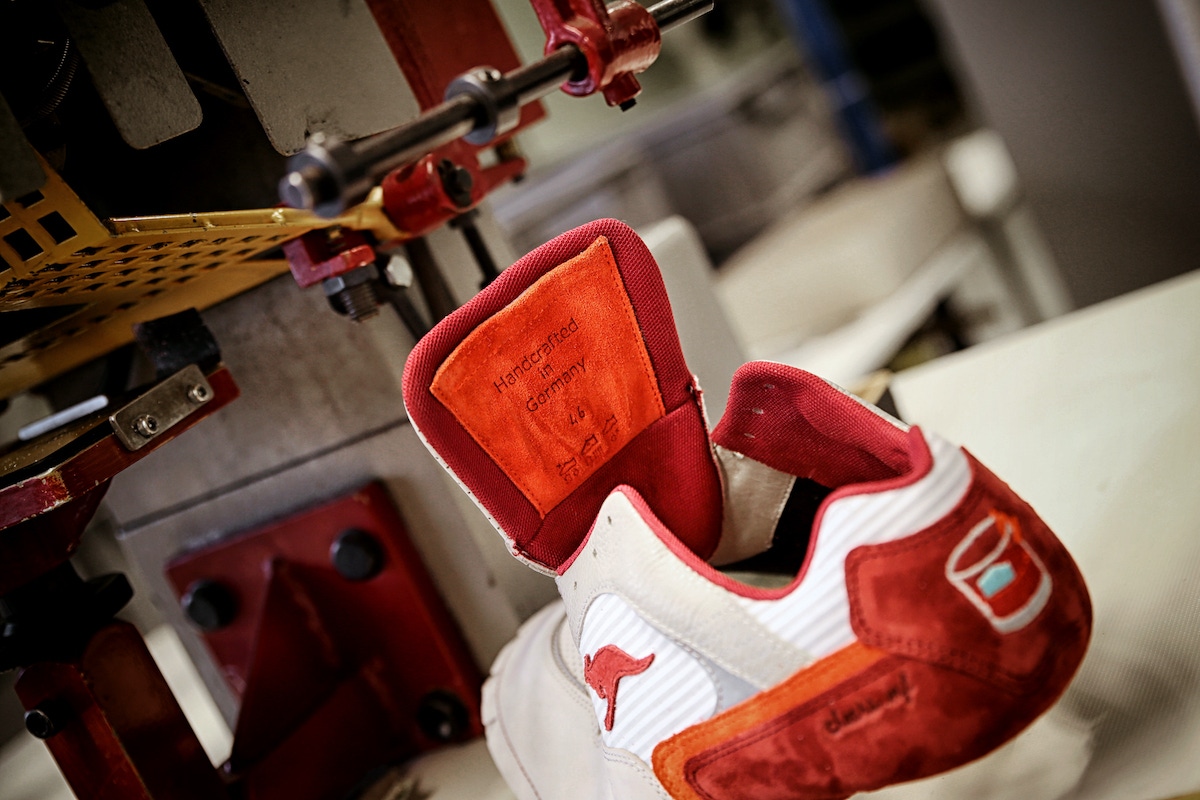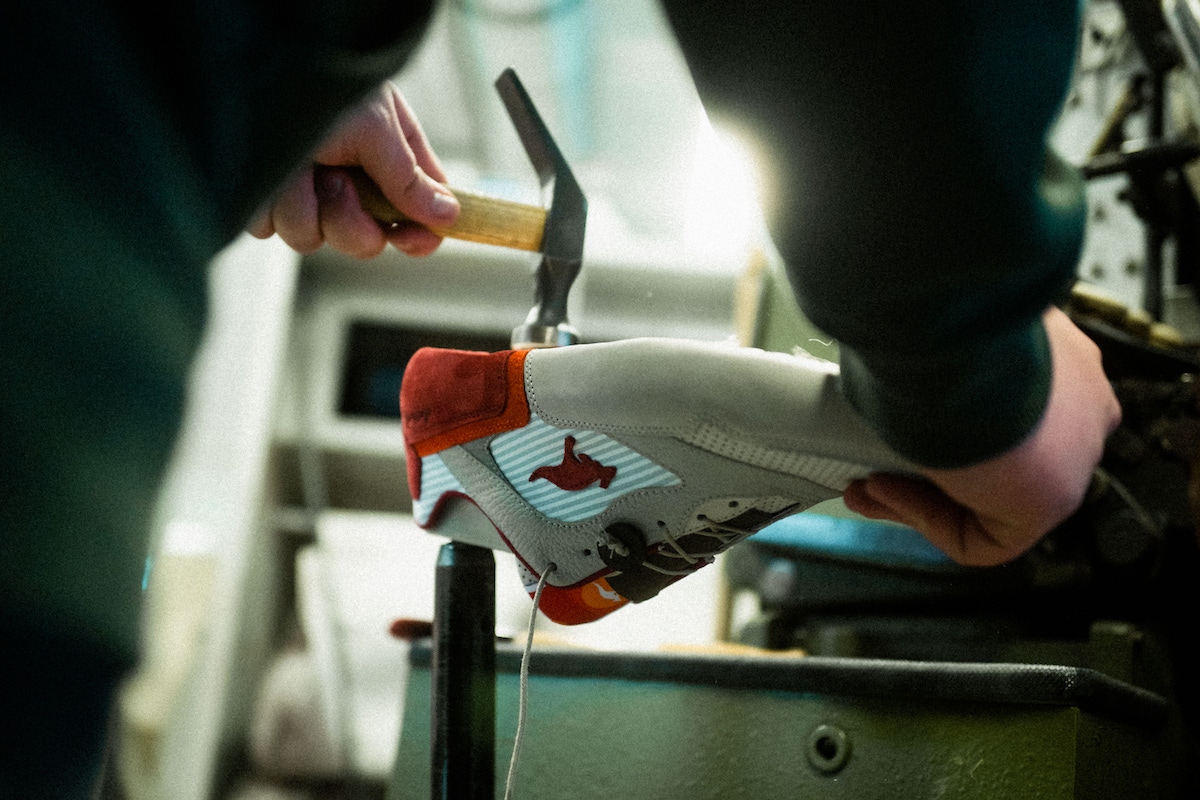 St. Louis is still famed for hosting the most extraordinary Olympic marathon of all-time, but Missouri's second-largest city is also celebrated as the birthplace of KangaROOS and its revolutionary running sneaker. Responding to the emerging fitness cult of the late '70s, and perhaps the spike in crime, St. Louis-based running enthusiast Bob Gamm developed a sneaker with a built-in pocket. Released in 1979, the ultra-light Combat model could safely stash a house key – a game-changing invention for this recreational exercise phenomenon. Gamm came up with the name KangaROOS for his line, because the kangaroo jumps 25 feet per step whilst running. It never looks back, only forward and it has a pocket. Gamm's timing couldn't have been any better. American Olympian Bill Rodgers broke his own record to win his third Boston Marathon (1980) in a pair of KangaROOS Combat shoes. A legion of followers arrived overnight – and by the fourth quarter of the year, 700,000 pairs were being sold per month. Almost immediately, KangaROOS were put in the bracket of the top five performance brands in the United States.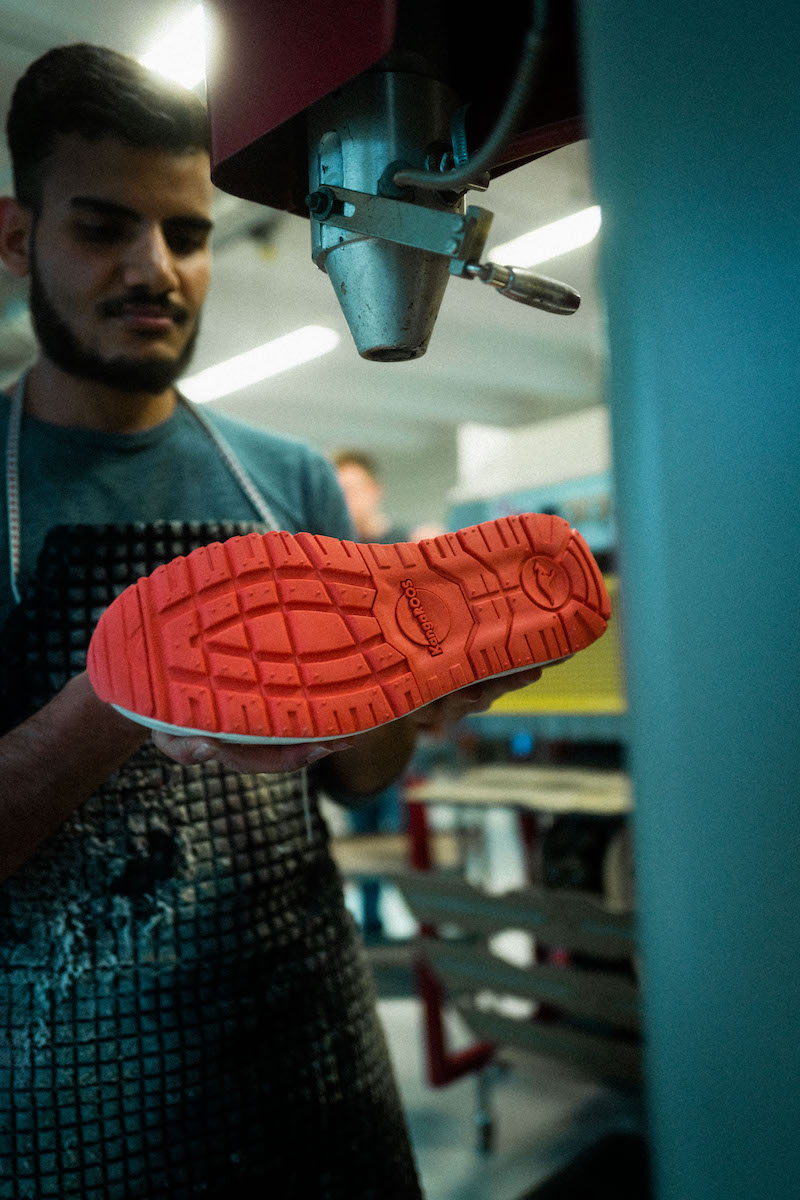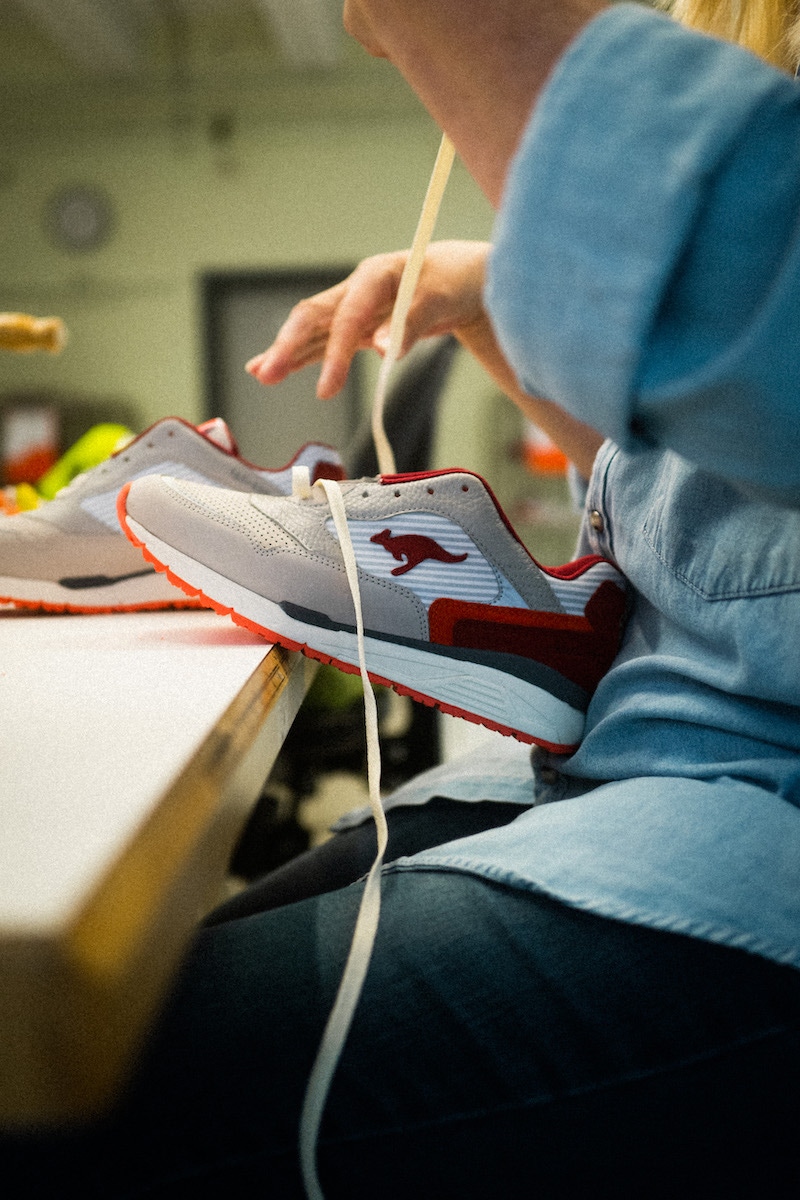 Lauded by running magazines and die-hard joggers, Dynacoil – a 3D woven coil; essentially the patented KangaROOS rival to Nike's Air and ASICS' GEL, would prove a major technological coup.  Gamm used the momentum and positive press to branch out and sign sports talent from a wider array of sports. Stars like NBA legend, Clyde 'The Glide' Drexler, ensured the 1983 Skywalker basketball shoe became as sought-after on the street as it was on the court. From the world of NFL, the likes of William 'The Fridge' Perry and Walter 'Sweetness' Payton sported KangaROOS, and in baseball the brand was represented by Vince Coleman, Ron Darling and Ozzie Smith, the latter who is inducted into the St. Louis Cardinals Hall of Fame Museum. So far, the sprint to success hadn't met any major obstacles. However, Gamm, the design visionary began to distance himself from the firm in the late '80s. He then sold the firm to a California-based investor group who targeted greater market share in a wider variety of sports. They even signed an advertising campaign with the World Wrestling Federation. Despite the U.S. running team being shod in designs from KangaROOS at the 1992 Barcelona Olympics, long-time licensee Bernd Hummel recognized that moving too far away from its core market would hurt the brand. It became a blurry period, yet Hummel reclaimed the design, marketing and distribution arms of the business, and relaunched in 2009.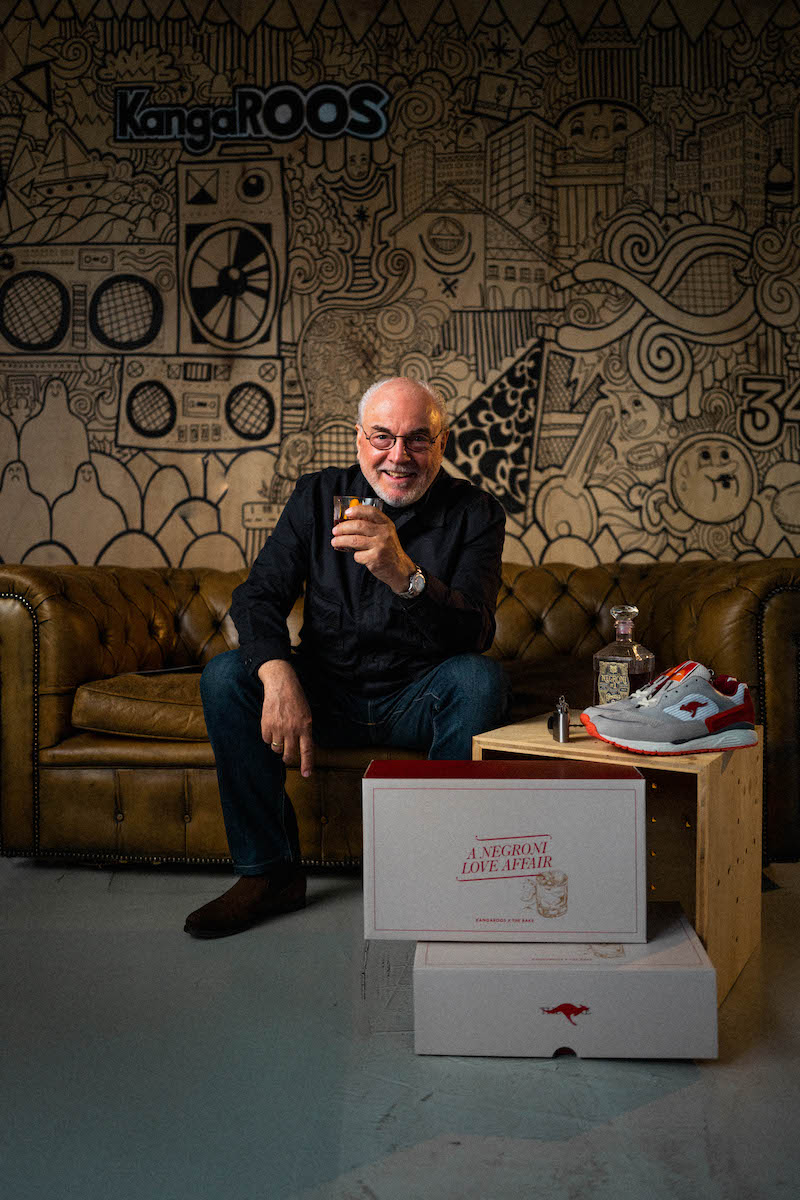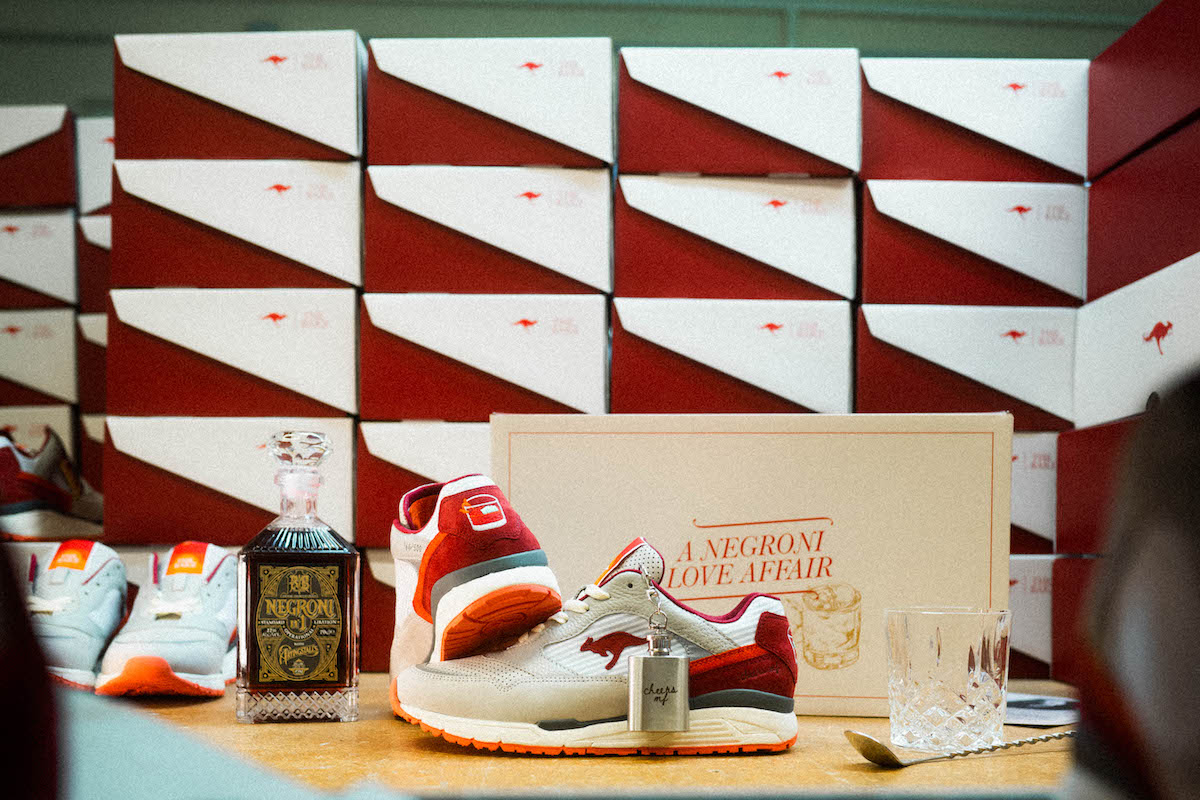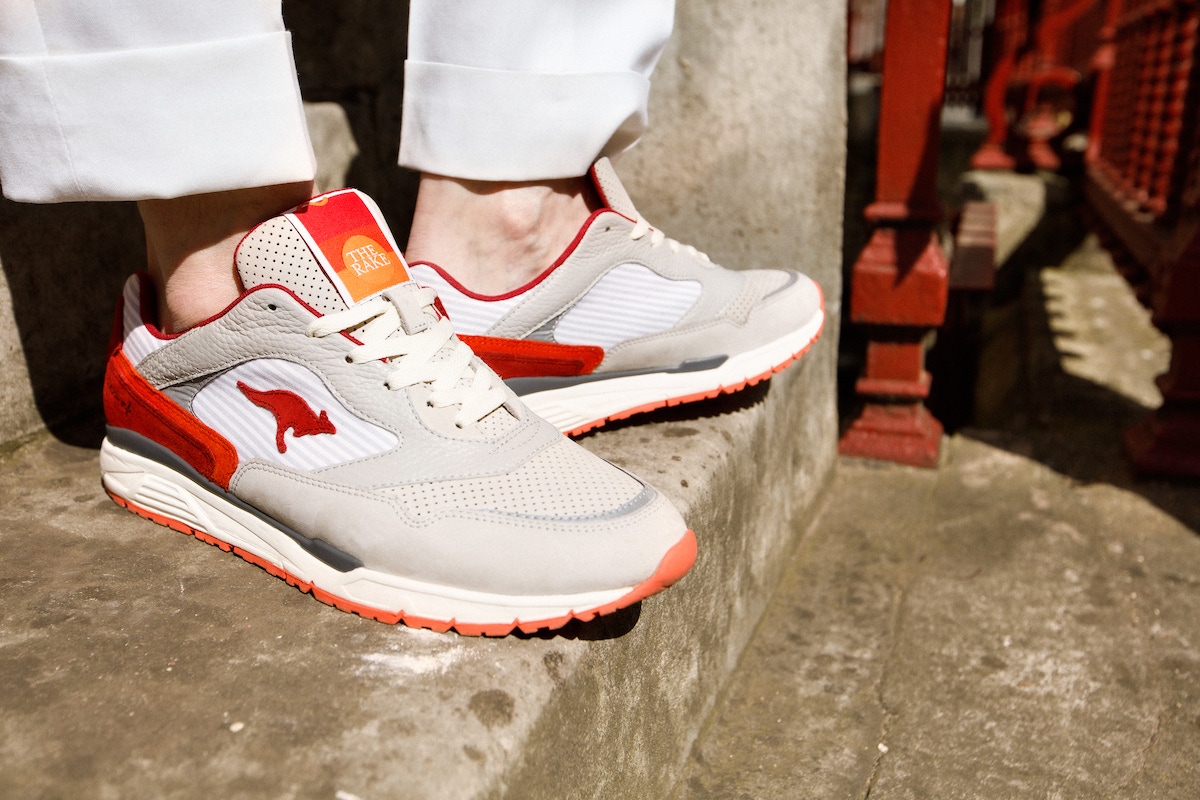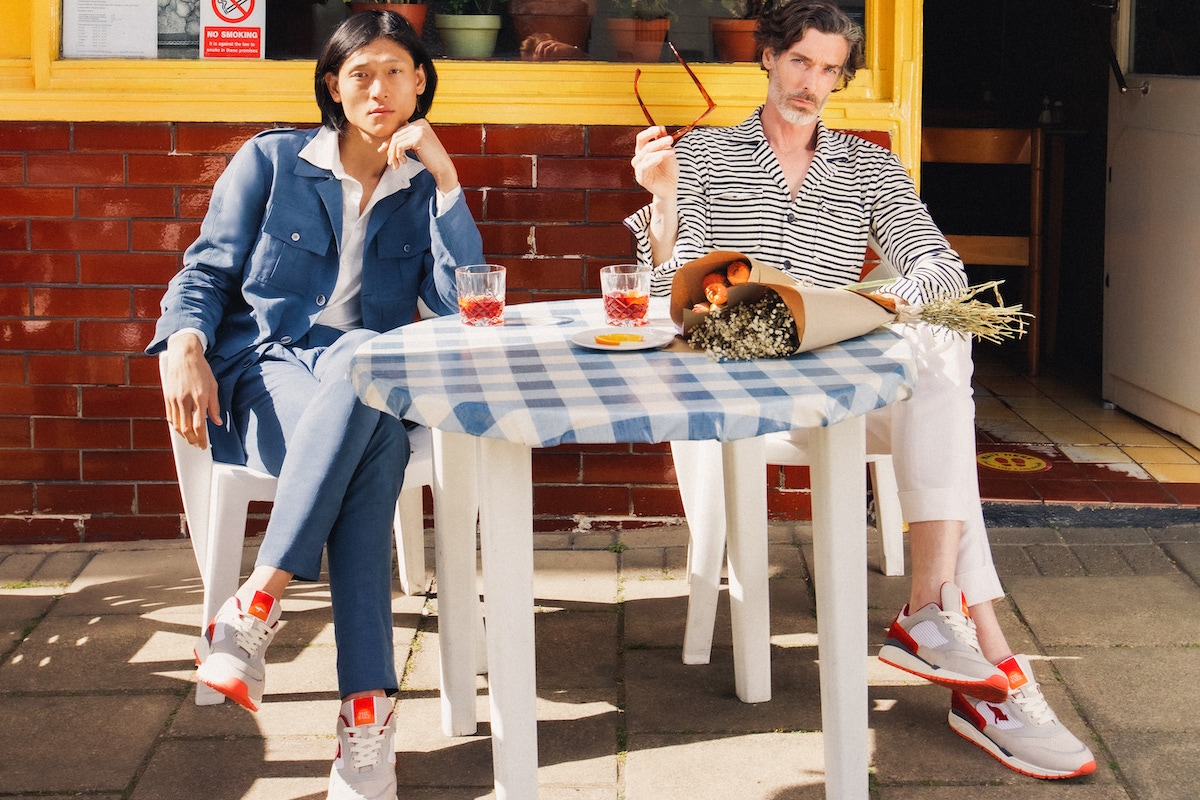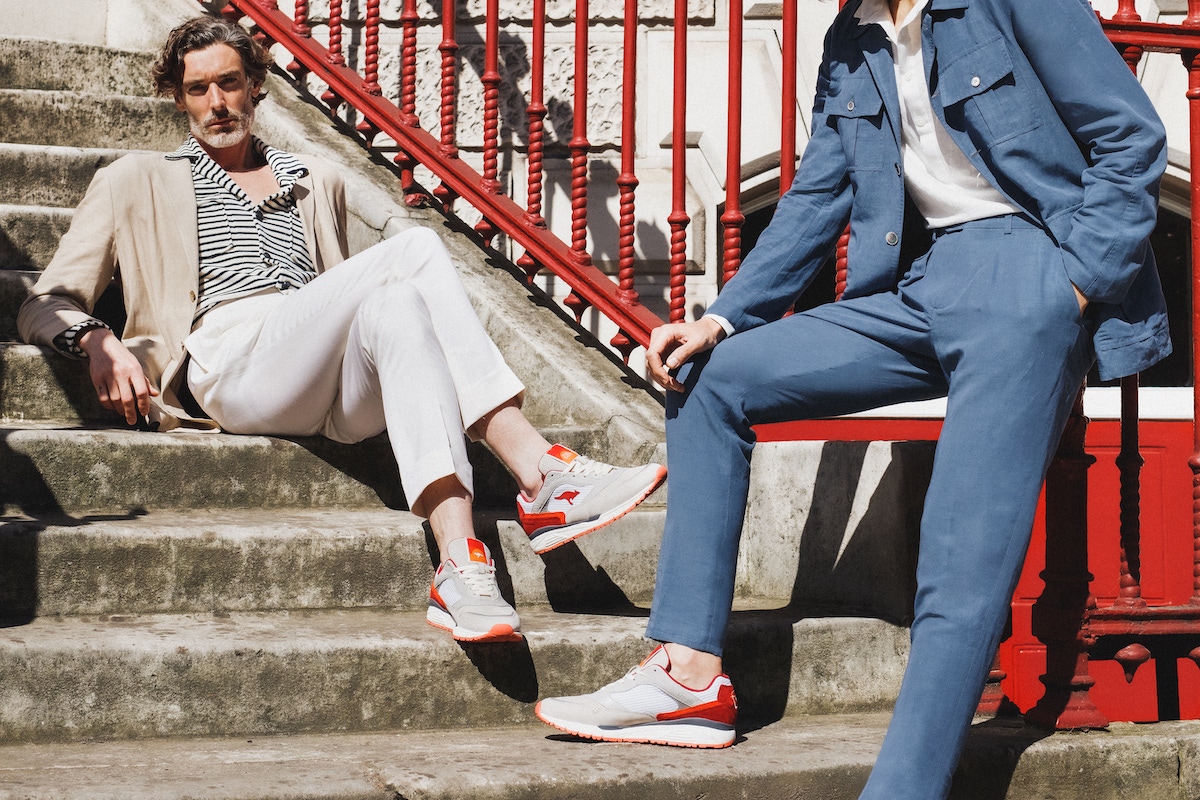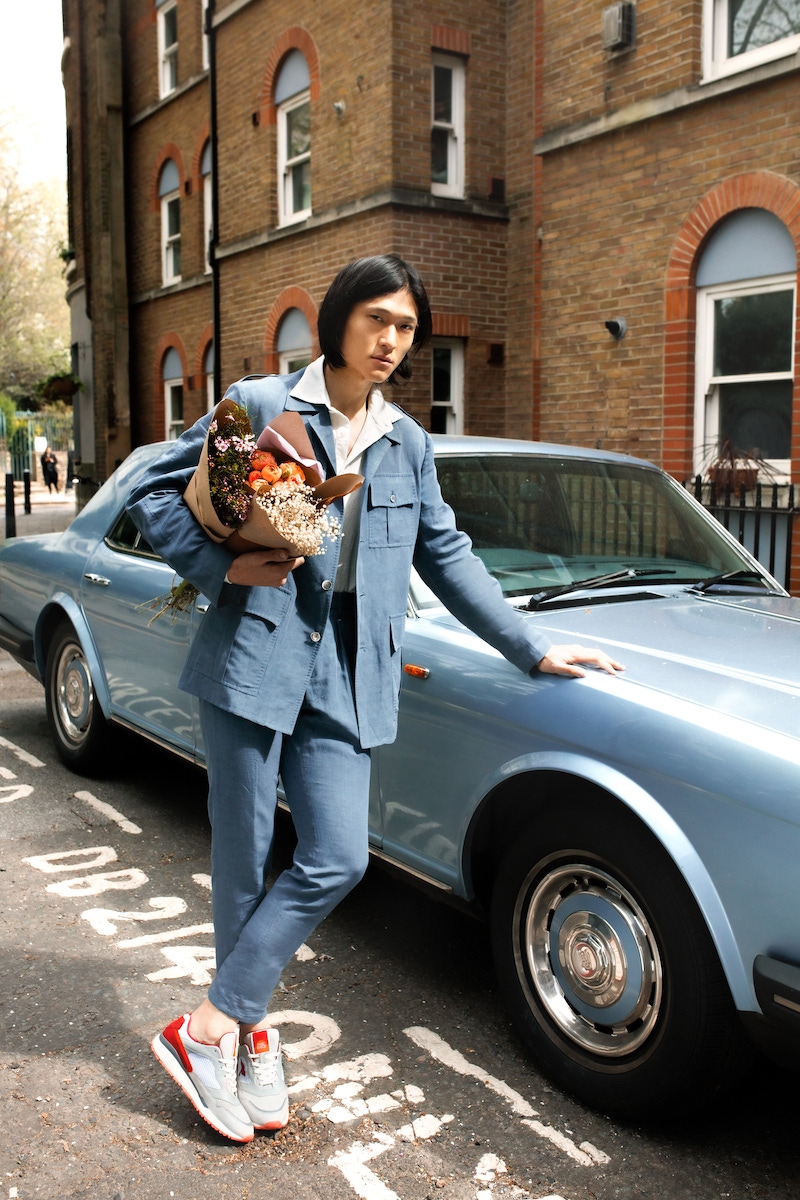 Hummel is an experienced shoe entrepreneur, and fabled figure of Pirmasens. Each Negroni sneaker is handcrafted by skilled custodians in his family-owned shoemaking factory. Here, landmark-protected 18th-century facades flank modern spaces flooded with light, making it the perfect habitat for traditional-yet-innovative shoemaking. Engineered for both running, and more casual purposes, the ultra-light grey and flame orange Negroni sneaker is adept at providing both shock absorption and stability. There is a unique 'comfort zone' in KangaROOS not found in any other sneaker. Special arch padding cradles your foot, whilst the premium materials ensure total running comfort. Embroidered with Negroni paraphernalia, this feel-good sneaker is also destined for more sophisticated occasions, and to be paired with tailoring. James Dean and Elvis Presley remain the benchmark for the art of dressing casually, but the Negroni sneaker with its variation of fabric textures and colours, provides a nice balance to a sharply tailored suit. Arriving in a box, it is not just the limited edition sneaker, but with it you'll receive a spoon as shoe horn, Negroni glass, mini flask for pocket - a letter from Camillo Negroni, and the Negroni recipe.
Location: Scotti's Snack Bar
London⁠ Talent: @sheldon_chang and @richardbiedul