Knitted T-shirts: Entwined in Old Hollywood
A welcome upgrade to a standard T-shirt – a stylish knit made by the very best artisans adds another dimension to your outfit. It also fills a formality gap that many other casual menswear items are not equipped for.
A sophisticated alternative to the ubiquitous standard cut-and-sew iteration, the knitted T-shirt's sudden rise is ironically symptomatic of dress codes becoming more polarised. With decades spent in the doldrums, you can't help but feel that folk have missed a trick by not utilizing the yarned style. With several menswear brands now producing stylish artisanal knits, it is no wonder people are turning to the fully fashioned crewneck version as an exemplary source of smart-casual. Becoming popular in post-war Italy, it caught on quickly in the United States, particularly being adopted by the greats of the silver screen. Tyrone Power — dubbed the King of the Movies — spent the summer of 1949 in Rome, not only to marry Mexican Hollywood starlet, Linda Christian, but to film Prince of Foxes. It is perhaps no surprise then, that he was regularly photographed in a knitted T-shirt around Hollywood, looking about as cool as they come. With a black horizontal retro stripe imbued on a white design, he wore it tucked into a pair of Hollywood Top trousers. If you can get your mitts on a pair of Hollywood Top trousers from Edward Sexton, and an expertly crafted knitted T-shirt from the TheRake.com to wear together, you'll be pulling off a supremely rakish look.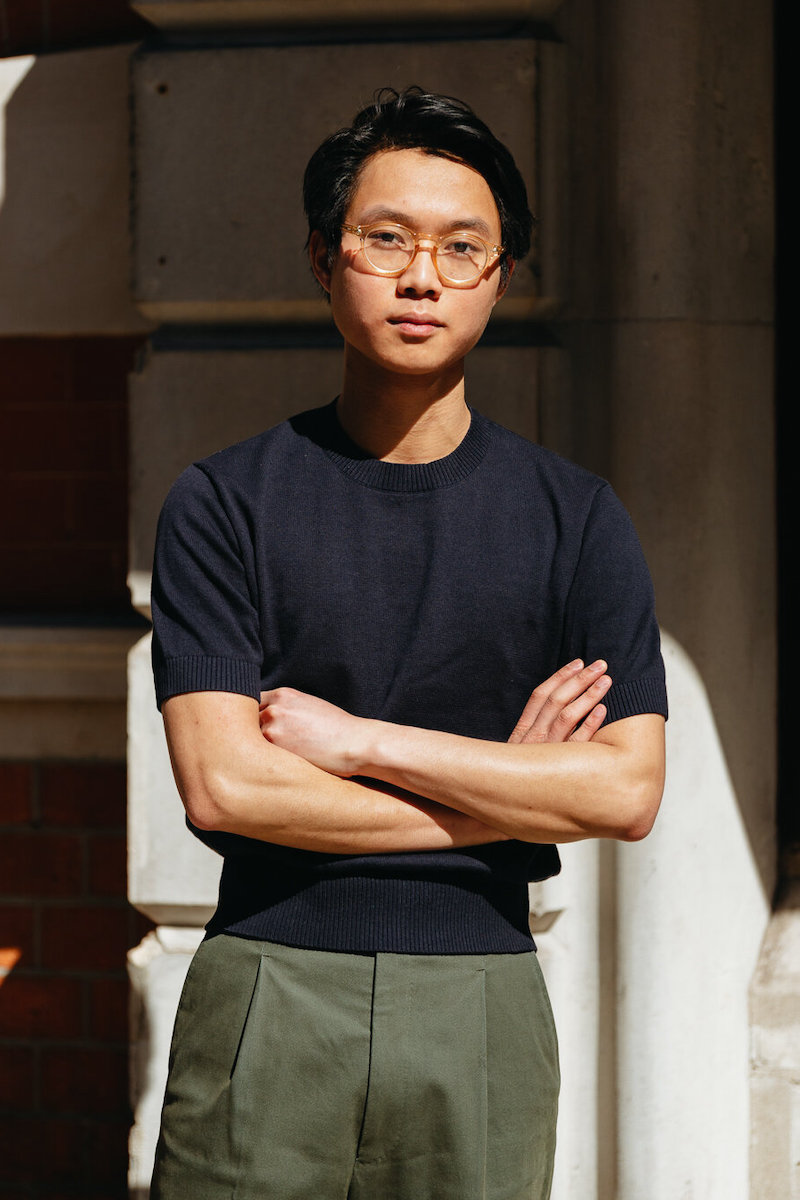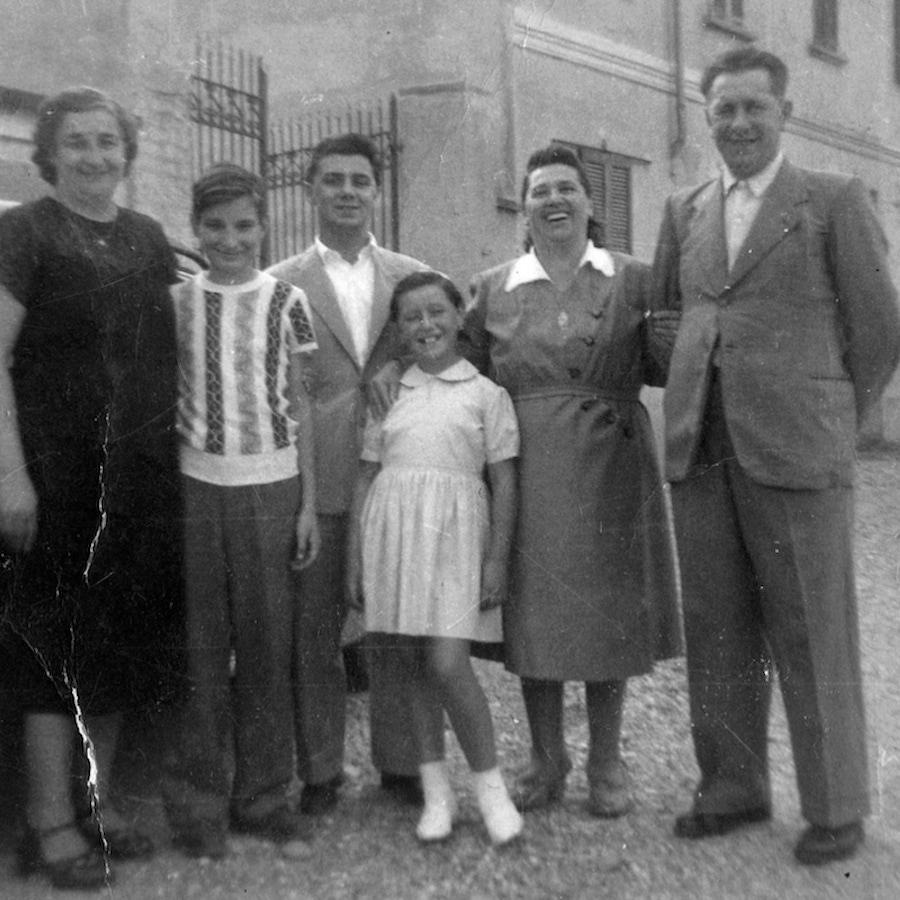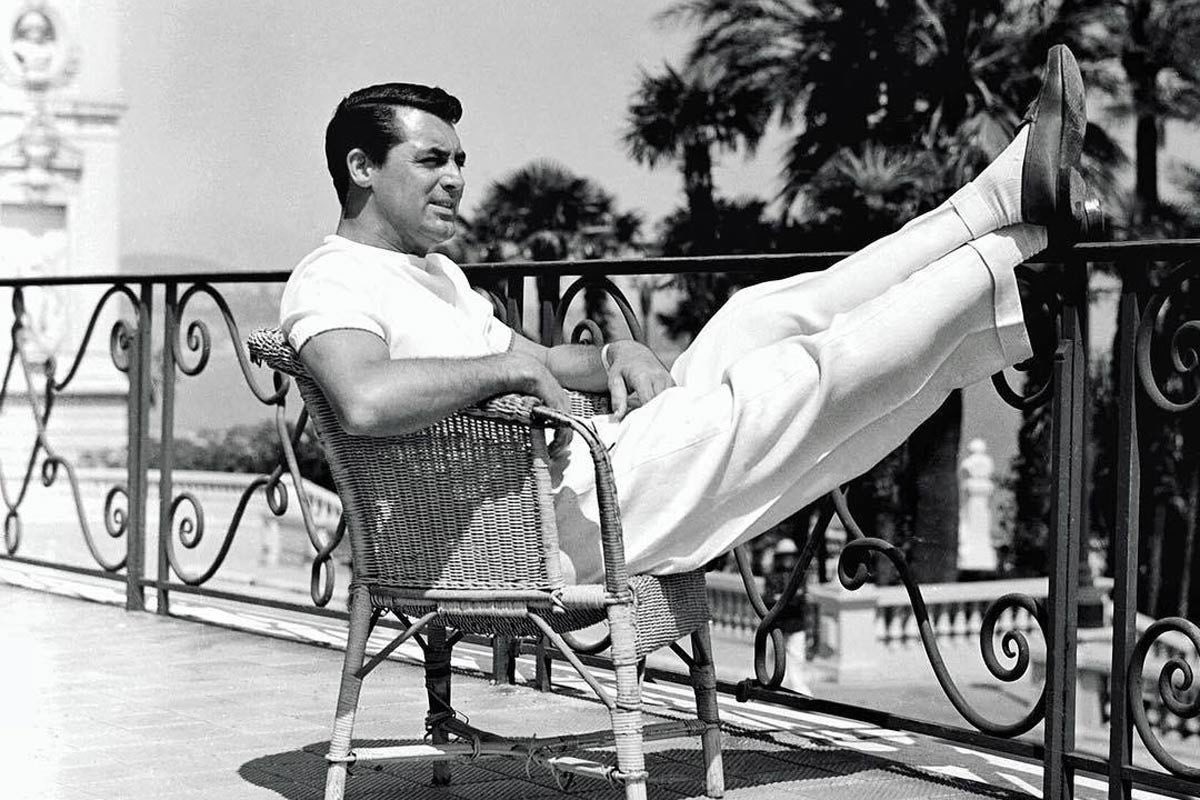 And the good news is that not only has Edward Sexton returned with an enticing selection of the dropped-belt loop trouser this season, but we've seen an influx of knitted T-shirts from both distinguished heritage brands, and up-and-coming labels. Bringing a modern twist to old world tailoring, The Anthology — founded by Andy Chong and Buzz Tang — are one of those budding firms to look out for. They've applied this nuanced approach to classic designs with an interesting evolution of the knitted T-shirt. Their cropped interpretation is inspired by 1950s sportswear, for the purpose of allowing high-rise trousers to sing properly. Buzz Tang explains that "in consideration of how our tailored trousers style normally sits with a mid to high rise, we figured having a shorter length done with a slightly extended ribbed end that hugs around the waist firmly would offer that drape-y look." With this approach it adds a different dimension to the lines of your outfit; one that certainly accentuates your physical attributes. Cut from the very best Supima cotton, the T-shirt's higher neck, along with its beautiful texture also allows you to wear it underneath a tailored jacket with confidence.  You can find The Anthology designs in rust, caramel, navy, ecru and mustard.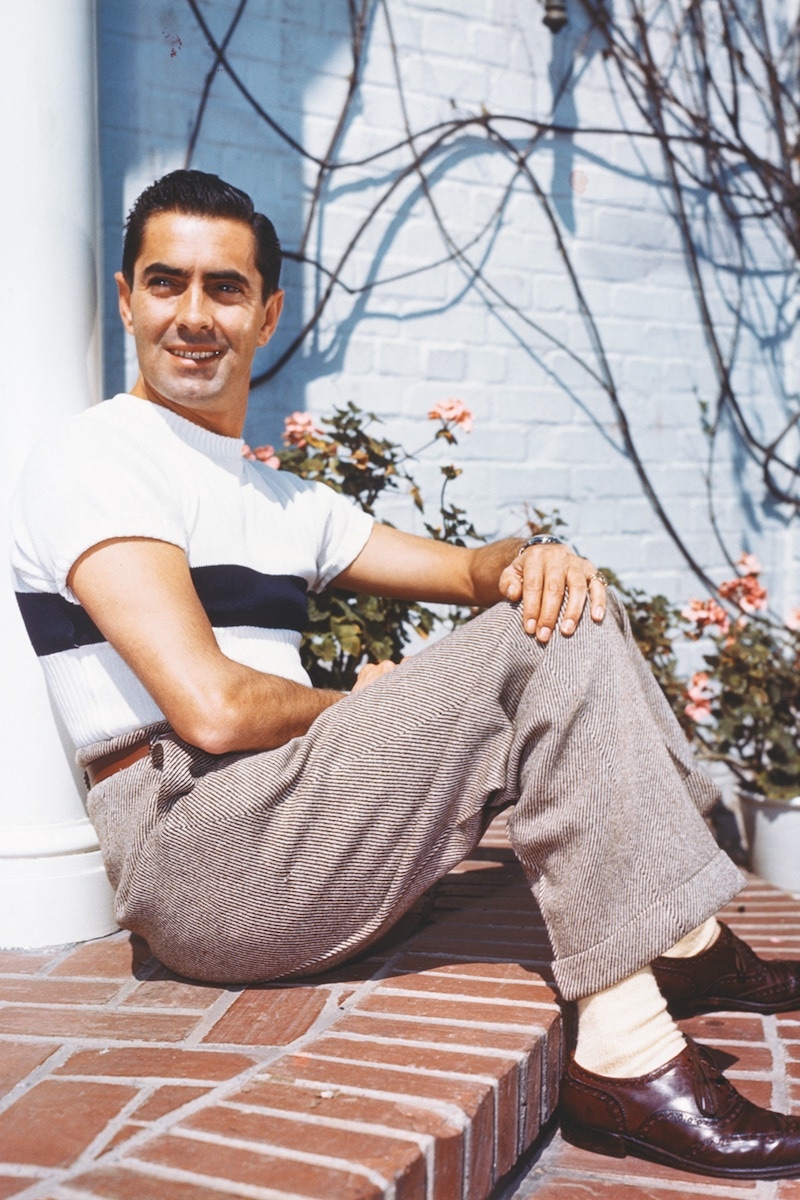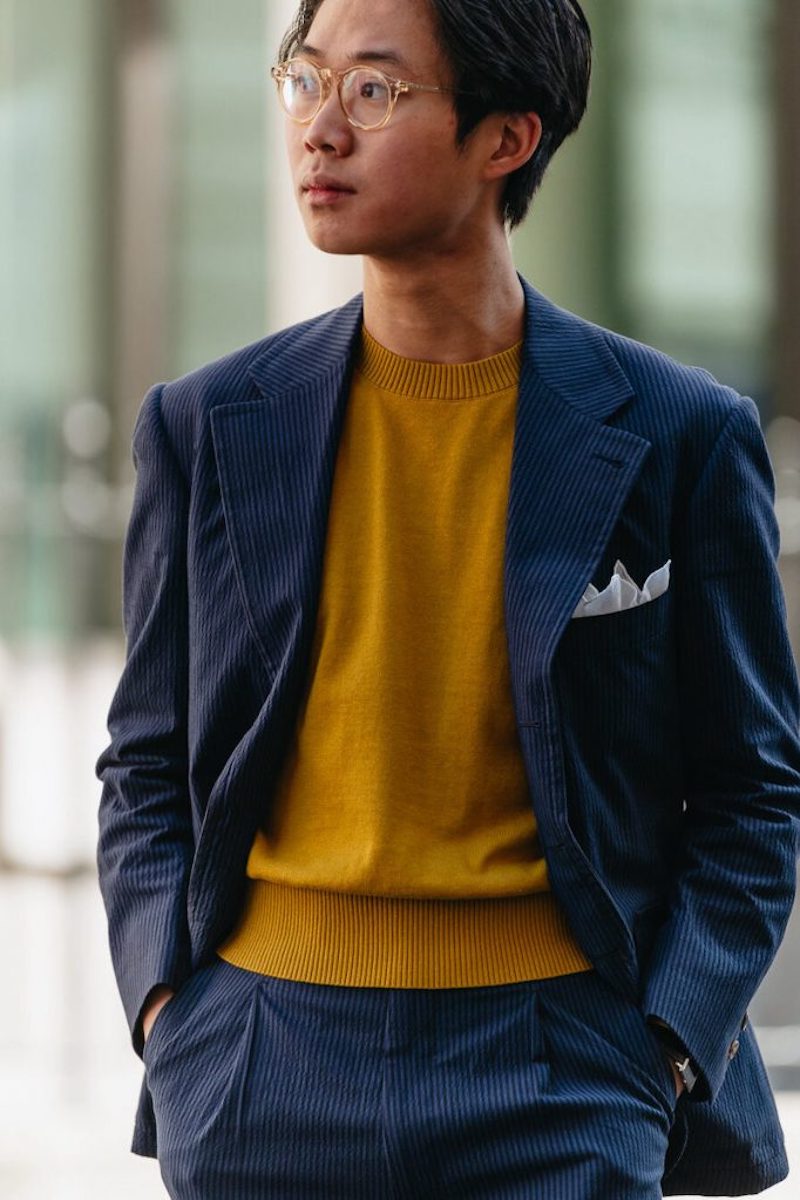 Totally unique on the market, Yuri & Yuri's Monte Carlo T-shirt, handcrafted in their patented Serie fibre is cut for a relaxed fit. The purpose of the knitted T-shirt is to permeate a degree of elegance, that a plain cotton T-shirt cannot. It is why they predominantly fit closer to the body, and protrude a distinctly luxurious texture. But Yuri and Yuri don't do things the ordinary way; they've created a version that is less urbane than its counterparts, and more suited to the laid-back approach of the aristocratic bohemian set dotted around various Greek islands, Morocco and Andalucía. It's the sort of garment you can imagine the American literary geniuses such as Paul Bowles and Truman Capote wearing in Tangier in 1960s, plus other frequent visitors that came and went such as J. Paul Getty, Jr, and of course the Rolling Stones. With its unique moisture-wicking properties, I'm sure it would have been an adored item by the louche characters of 1960s Morocco.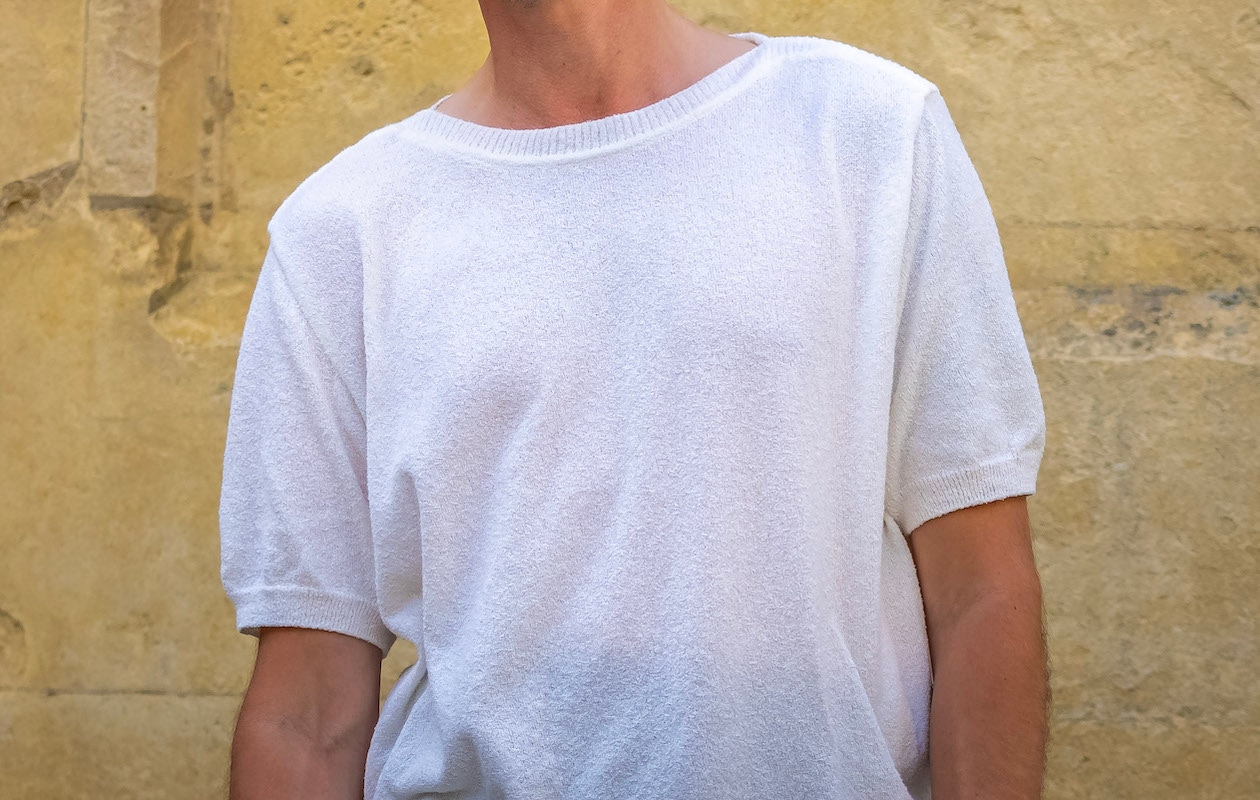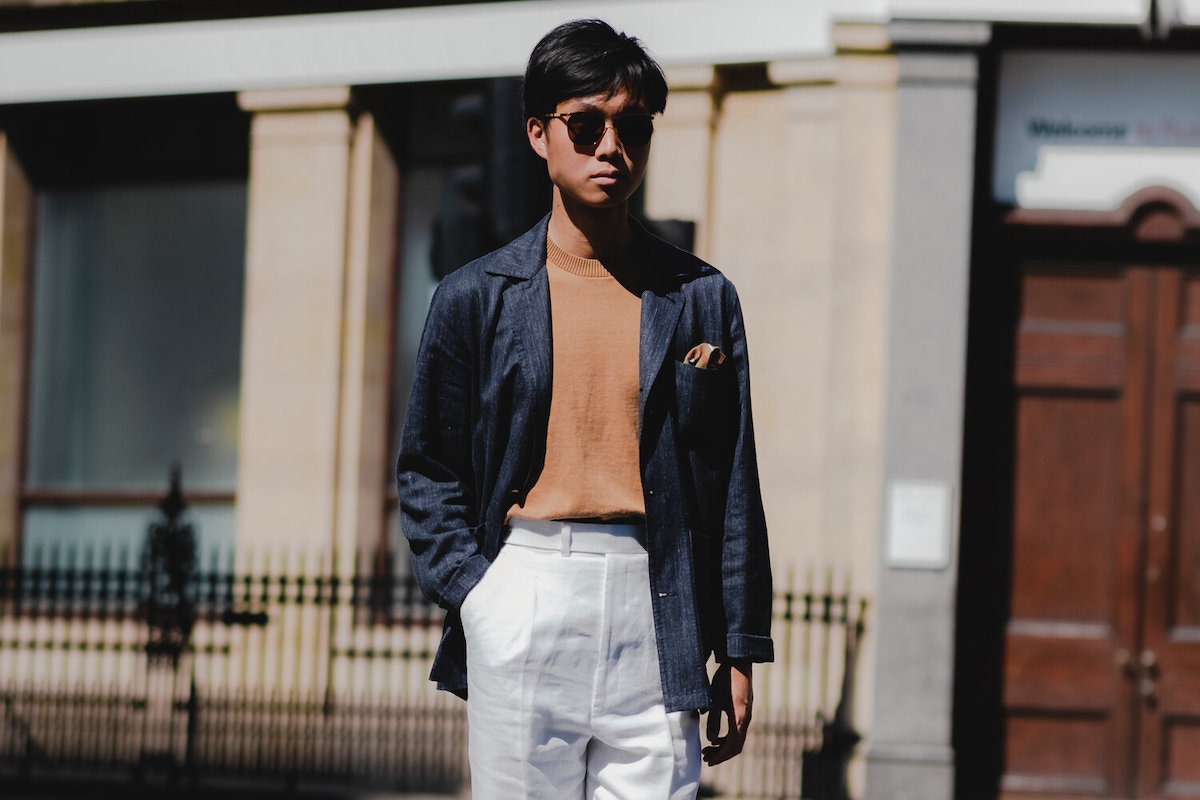 Again, in anticipation of the searing heat, Scaglione's plain white version is knitted in a linen and cotton blend to give you a touch more breathability. Elsewhere in Scaglione's repertoire you can find bolder colours such as mint green and purple in a lustful bourette silk. A navy polo shirt is quite possibly one of the most fundamental assets to have in your wardrobe, and the same can be applied to a navy knitted T-shirt. A textured knit, the navy version from Lardini works well tucked into jeans as it does with a sports jacket, and more tailored trousers. Comprising of buttons for added visual interest - a Henley T-shirt can be added to this list of knitted yarns. An extremely underrated garment in menswear circles, the luxurious versions offered by Anderson & Sheppard featuring a two-button placket would be a shrewd summer investment. You cannot underestimate the importance that an elevated T-shirt can have in your sartorial armoury. It hits a formality gap, that other garments cannot really sort you out with. And if you can emulate the style of leading man Tyrone Power, you'll be weaving your way into the upper echelons of men's style.