League Of Its Own
Eighty years after its debut, Breitling's Premier collection is once more offered as a beacon of hope at a particularly poignant moment.
It's hard for anyone who wishes to set up a new luxury brand today. The consensus among enthusiasts, and therefore communication whizzes, is that a brand's history is the yoke on which its existence is carried. You see it in campaigns, press releases and design inspirations. One brand uncovers a sketch in its archives; another understands its links to the military, sport or adventure. The product reflects it, and the customer buys into it. As the world renowned watch collector Shary Rahman puts it, "I usually collect for three reasons, one of them being the pedigree and history of the watch brand. The story it has to tell can be very important." With this in mind, could the new Breitling Premier collection be an exercise in bandwagon jumping? I'll leave my conclusion to the end (no fun in spoiling things), but first, let's go back 80 years — to discover what this range means to Breitling and how the latest collection has added another thoroughbred to the company's stable. As Shary also said: "Breitling is one such brand with a storied past, and it successfully relies on the richness of its history to execute newer models like the Premier line. Breitling's ethos in producing watches that are considered 'instruments for professionals' is its unique and very attractive USP to a watch collector interested in aviation." Before we delve deeper, allow me to tell a story.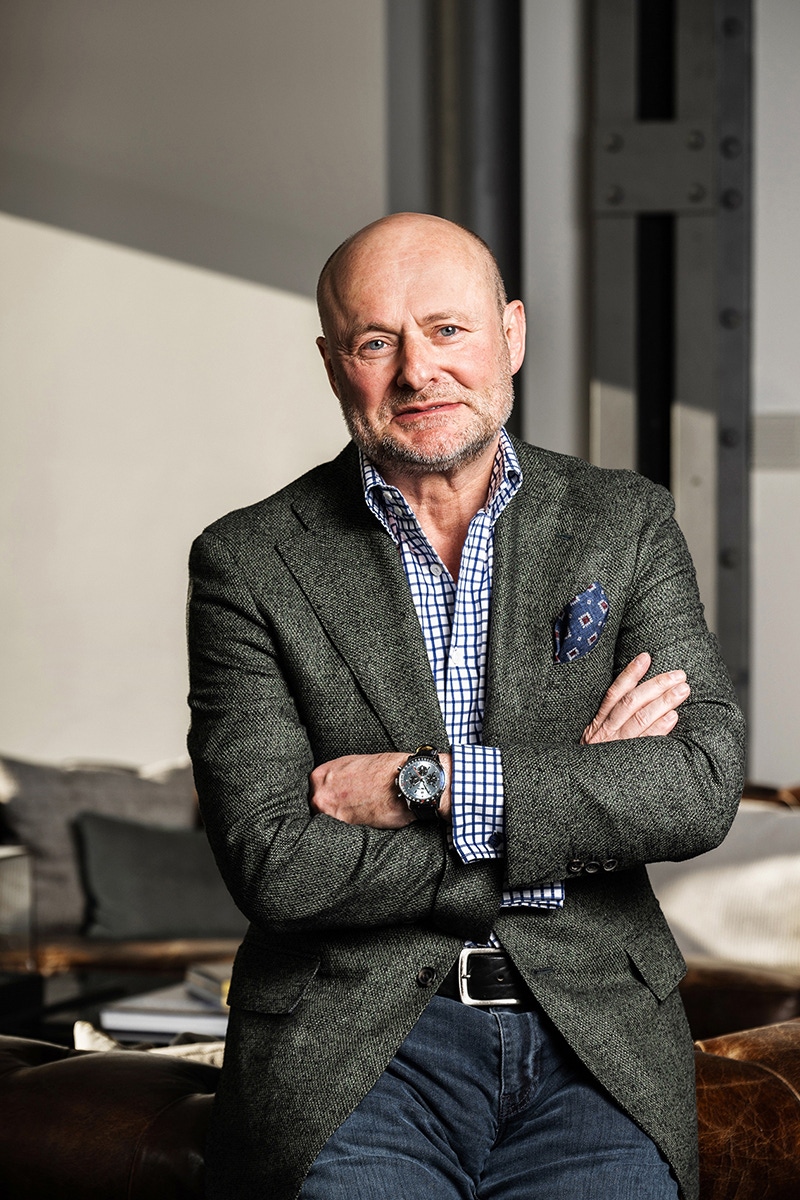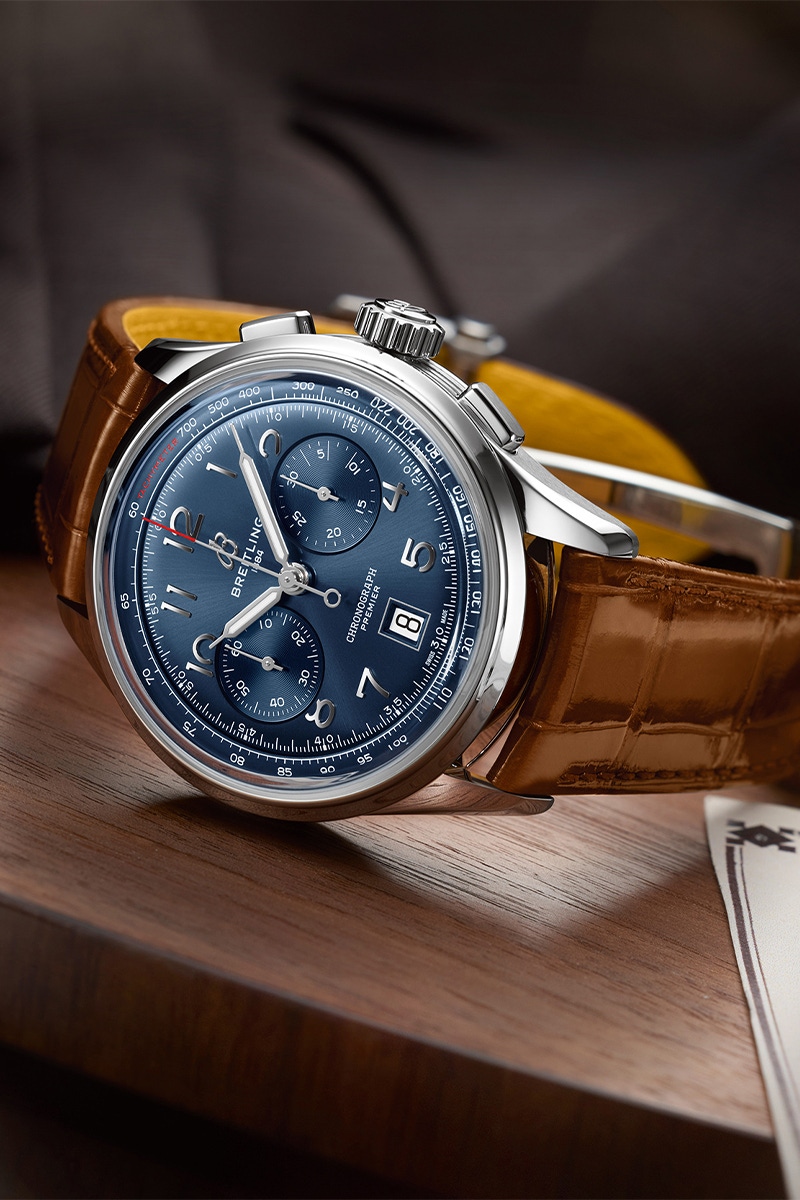 The on-board chronograph he invented would go on to be used across several airlines. But back to 1943: he wisely reckoned that beyond the tormented world everyone was experiencing at that point, there would be a new optimism — and he should prepare for it. So he began work on a series of watches that encapsulated that optimism, and the Premier collection was born. Eighty years on, the new collection (the first reintroduction was in 2021) is not so much a nod to the 1940s designs as a reinforcement of Breitling's enthusiasm and hope, a message that better days will dawn, and that when they do, those moments should be marked.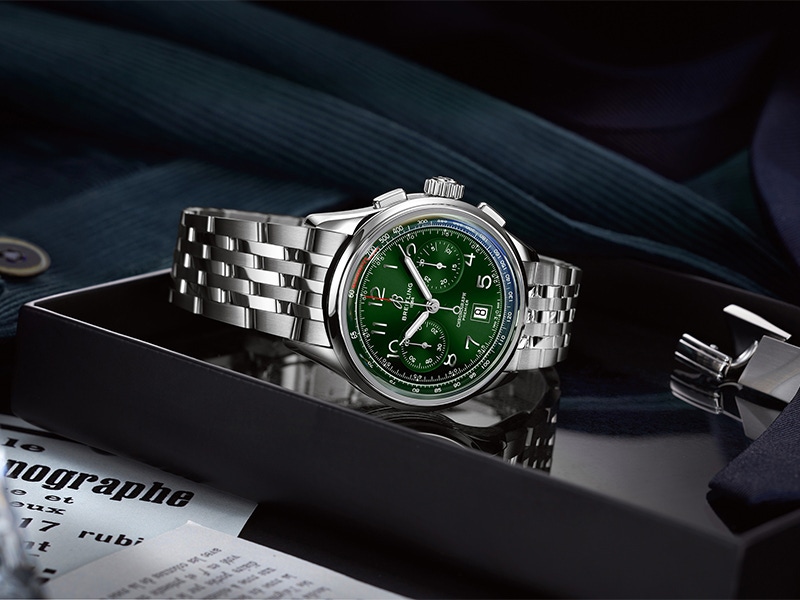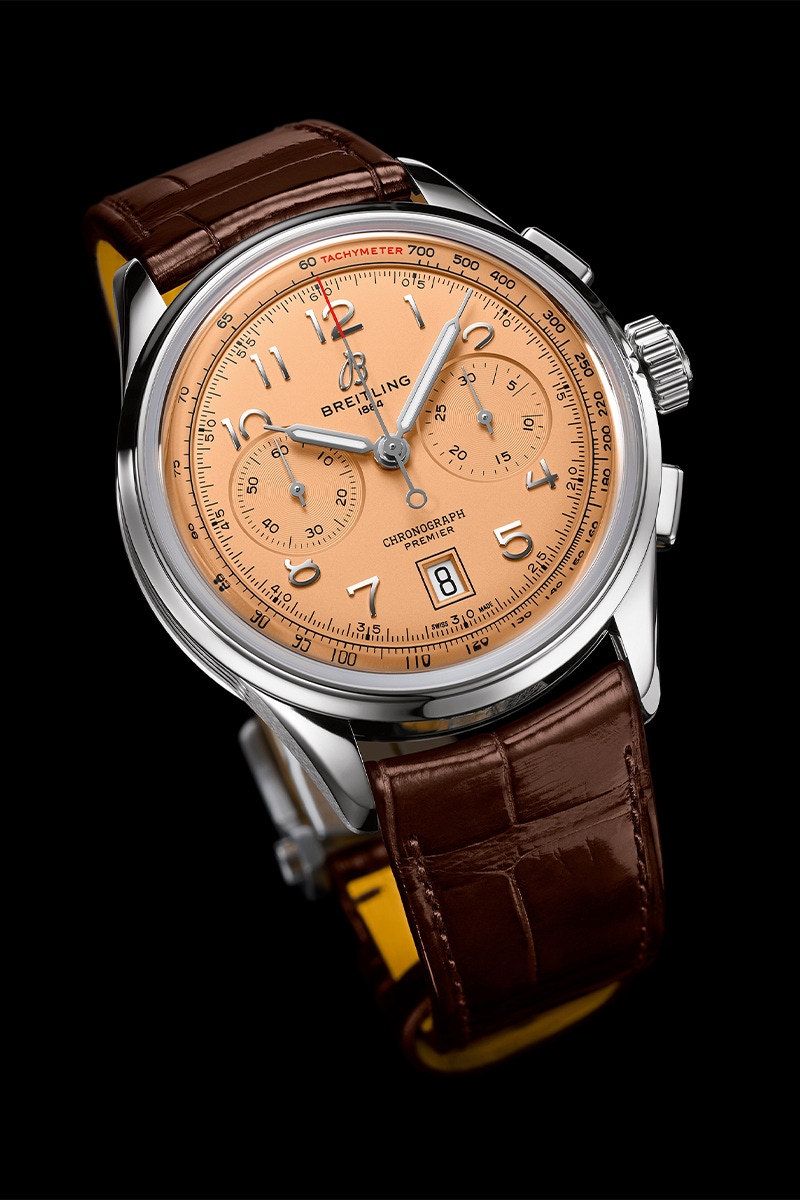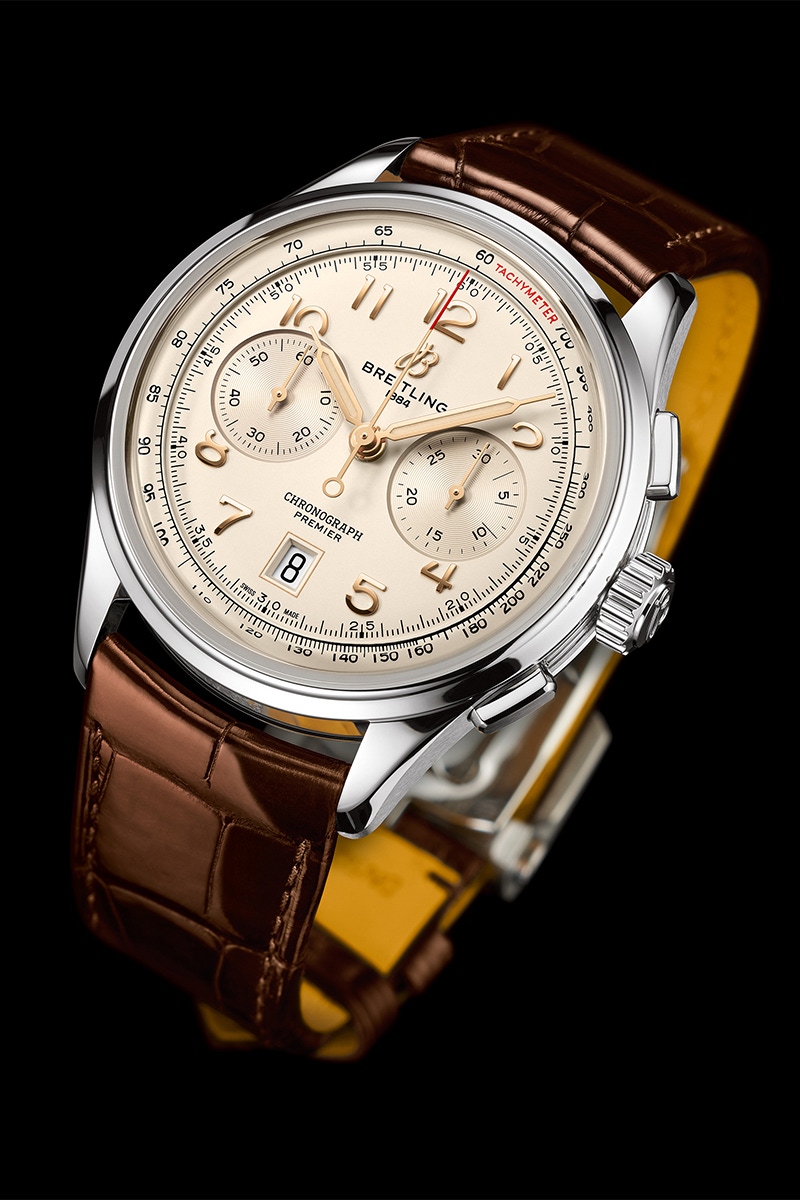 The collection features six new models, five in stainless steel, one in gold. The dial has a variety of colours — black, blue, salmon, green and cream. Each colour has a tone-on-tone chronograph, and there are options for an alligator strap or seven-row bracelet. Each, therefore, displays a different personality, and the prospective wearer will instinctively know what is missing from their collection, or what goes best with their outfits. I could see the green version go beautifully with a dark green velvet smoking jacket, or the blue model with a navy suit; the salmon could go with practically anything. The in-house movement will be visible through the sapphire caseback. Any flagship product for Breitling these days indulges in some fifties Americana fantasy. They are made beautifully and remind us of an era when flight and adventure were reaching new heights, as the skies could be so easily conquered and new lands discovered. The world now seems just as much within Breitling's grasp as they seek to conquer elegant and sophisticated watch wearing. It is nice to see them reaching for it so confidently.
Read the full story in Issue 88, available to purchase on TheRake.com and on newsstands worldwide now.
Subscribers, please allow up to 3 weeks to receive your magazine.