Life With Mars
From superhero blockbusters, critically acclaimed satire and Disney features to action-adventure, dystopian sci-fi and musical rom-coms, James Marsden has colonised our screens. Tom Chamberlin gives thanks.
I have an unprofessional bias towards James Marsden. For starters, the man's tip-top reputation in Tinseltown is enough for anyone to think highly of him. "He's literally the nicest guy in showbusiness," says one of Hollywood's major publicists. "I would love him as a client simply to be around his good energy." My personal affection for him stems from an issue many mothers and fathers will relate to. For years we parents toil to hold our children's attention for more than 10 minutes; it's knackering. The prospect of a child sitting through a film (yes, screens, but I mix it with Joyce and Dostoevsky, so don't judge) seems unattainable. At least, I thought it was until early in lockdown, when things seemed bleak, queues massed outside supermarkets, and our own prime minister was attached to a ventilator with a touch-and-go prognosis. It was then my family decided to watch Sonic the Hedgehog. An hour and a half later, our boys rapt, my wife and I looked at each other in disbelief.
Marsden is the film's lead (alongside Ben Schwartz, as the voice of Sonic), and we have subsequently watched it a hundred times. I am not resentful about having been made to watch it over and over: it's an entertaining movie, with solid set pieces, an excellent soundtrack (with the genius inclusion of the Poppy Family's 1971 song Where Evil Grows), and moustachioed villainy from Jim Carrey, so what's not to love? I certainly didn't think I would enjoy it as much as I did. Turns out neither did Marsden. "I am right there with you, in that it surprised the hell out of me as well," he says. "Not that I ever thought it was going to be a bad movie, I always knew it was going to be a great, fun movie, but still. There was a moment at the premiere in Los Angeles — it was me, Tika [Sumpter, who plays his wife, Maddie] sitting on my left, Ben on my right, and Jim Carrey right behind me, and there was a collective moment where all four of us looked at each other and said, 'This is pretty damn good'. I hate to be all 'industry' but we wanted it to be a 'four-quadrant' movie, where you hit all demographics, but it's a live-action mixed with animation where the lead is talking to an animated blue alien hedgehog, so it could easily be seen as geared towards kids."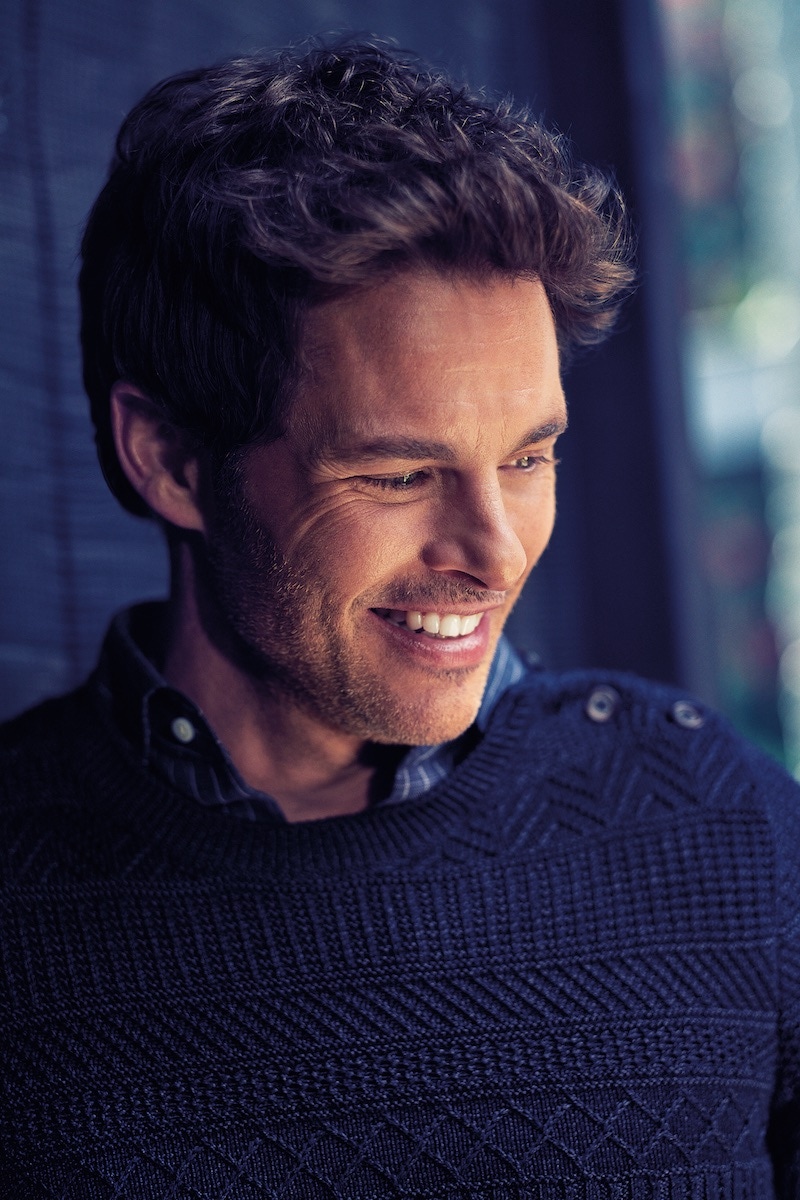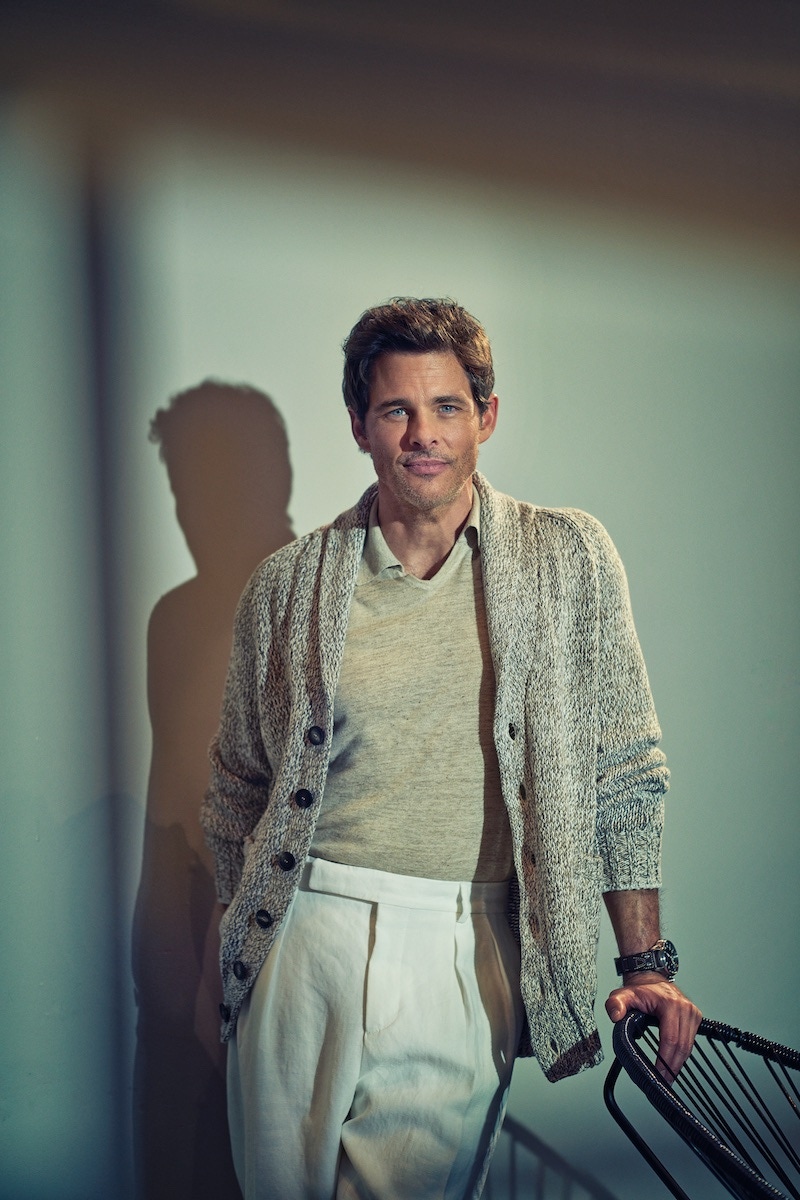 As much as it is pertinent to be talking to James in light of the Chamberlin family's sentimentality, there is no time-sensitive reason for it. Instead, that rationale comes from the imminent release of the Sonic sequel — only the second sequel Marsden has been a part of in almost 30 years. For this, the producers have kept the old cast and drafted in Idris Elba to play Knuckles. "The formula is, if you do your first film and it goes gangbusters and everyone loves it, the leash gets taken off," James says. "The floodgates are opened, and you can do everything you wanted to do on the first film that maybe they weren't ready to give you the money for because it hasn't been proven yet." Discussing James's latest projects is a bit like watching a sequel first, however, for it misses out the exciting journey in which he has tackled multiple genres and brought heads, hearts and hedgehogs under the spell of his matinee-idol looks and multifarious talent.
Grooming:
Dan Stanwell at The Wall Group
Production:
Garett Quigley
Purchase the new issue here to read the rest of the James Marsden interview.
Issue 81 of
The Rake
is on newsstands now. Available to buy immediately now on TheRake.com as
single issue
or
12 month subscription
. Subscribers, please allow up to 3 weeks to receive your magazine.