Light of your life
Bulgari have unveiled a special-edition trio of watches to celebrate the relaunch of their Aluminium model, the sylph-like trailblazer that punched above its weight at the end of the 21st century.
It was reassuring for me that the first person I saw wearing Bulgari's aluminium-cased wristwatch — some 20- plus years ago — was, indeed, a rake. Put it another way: if a Japanese audio genius who could get away with sporting embroidered Nehru jackets, hand-printed silks and a man bun into his seventies isn't a rake, then I need to be given a new definition. Yet there was the legendary Ken Ishiwata sporting a first-generation aluminium-cased Bulgari watch at a time when the horological hordes were stampeding towards Panerai. As a watch casualty obsessed with mechanical movements and steel cases, I was fascinated to learn what stimuli would lead my mentor — the man who taught me not just about sound but about sake vintages, Nikon rangefinders, and maki-e lacquered pens — to acquire a timepiece from what was then a major fashion house but only a niche watch brand.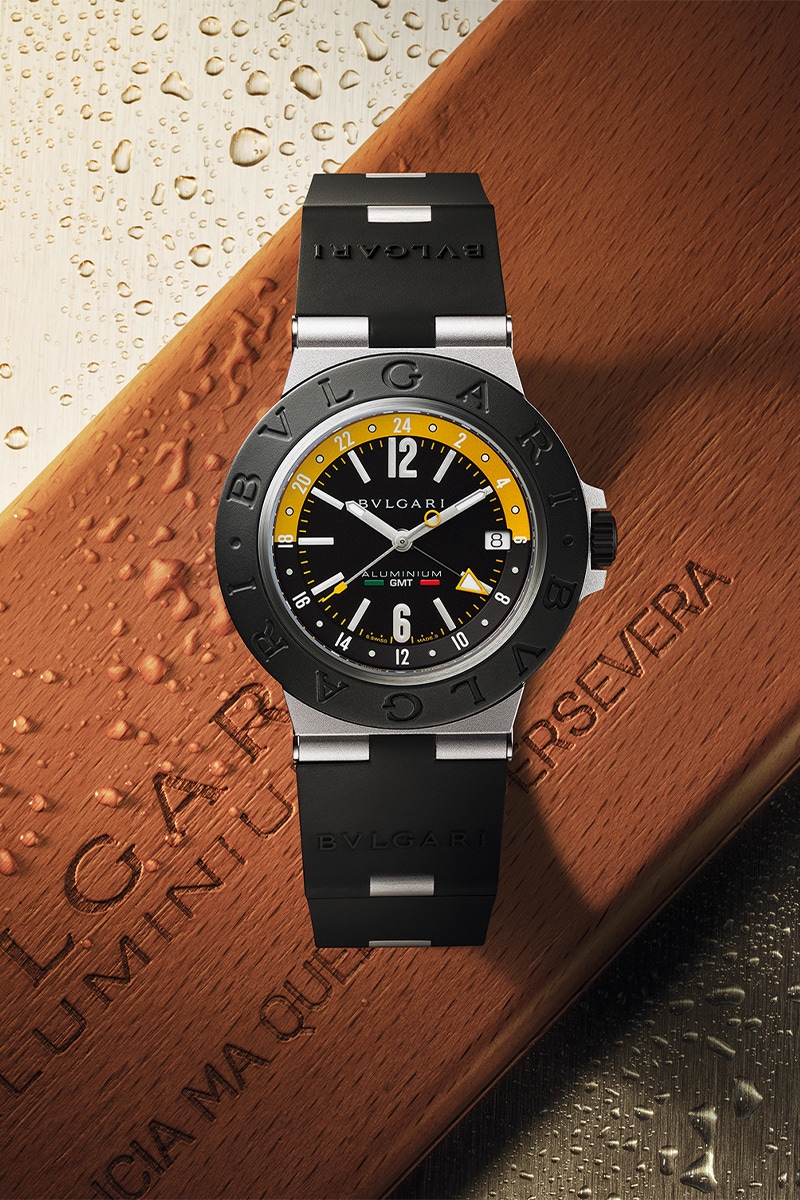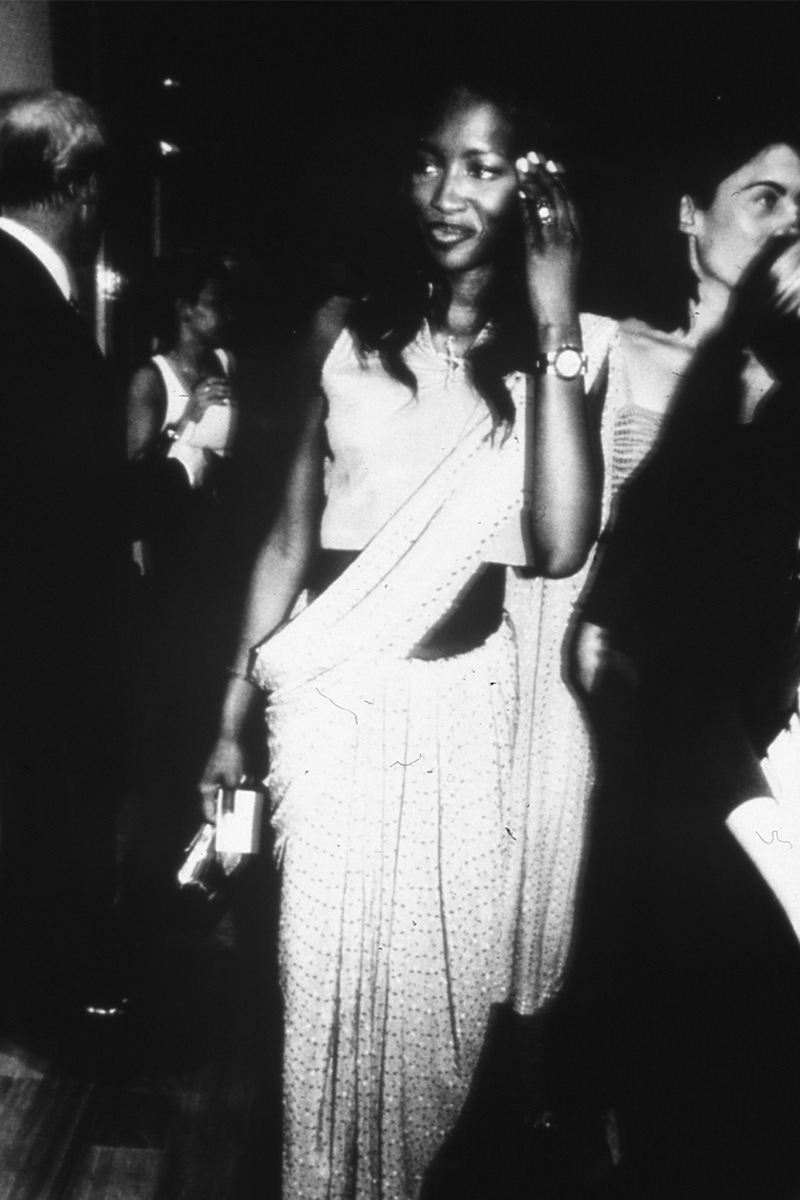 As disruptive as the Aluminium might have been, it still adhered to both functionality and classicism.
For Ishiwata, the Bulgari-in-aluminium was a brilliant marriage of form and materials, the featherweight lightness of the watch appealing to him as much as the shape, the use of aluminium, rubber and steel, or the contrasts of blacks and greys. As an electronics guy, he was probably more inclined to its use of a quartz movement, which would speak to his worldview and professional experience of quartz timing. With hindsight, I realise the Bulgari-in-aluminium represented the ideal combination for a man who used eyes, ears and brain in every aspect of his life. Part of an extended family that included the various Diagono models (some in gold or titanium, time-only or chronographs, diving or not), the classic, original aluminium- cased model featured the 'Bulgari Bulgari' engraving, first seen in 1977, around its black rubber bezel. According to legend, this might have been a Gerald Genta touch, and it remains one of the brand's signature details.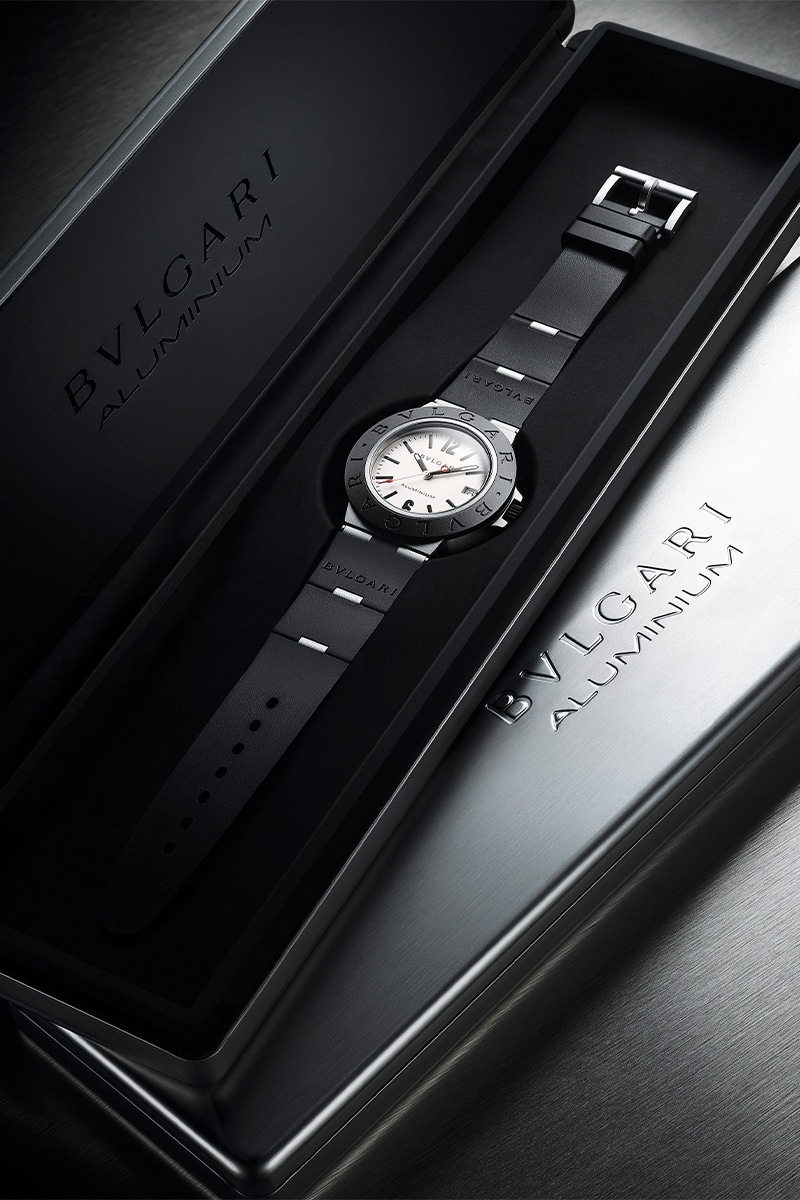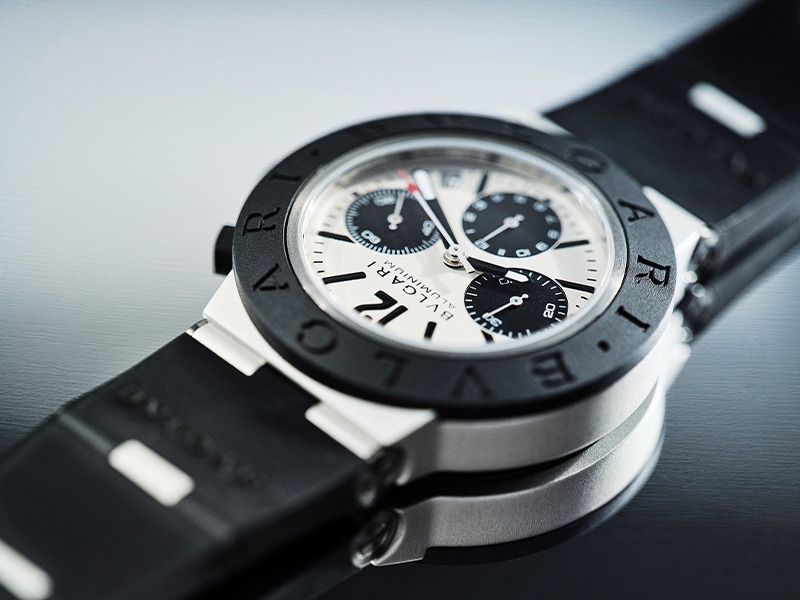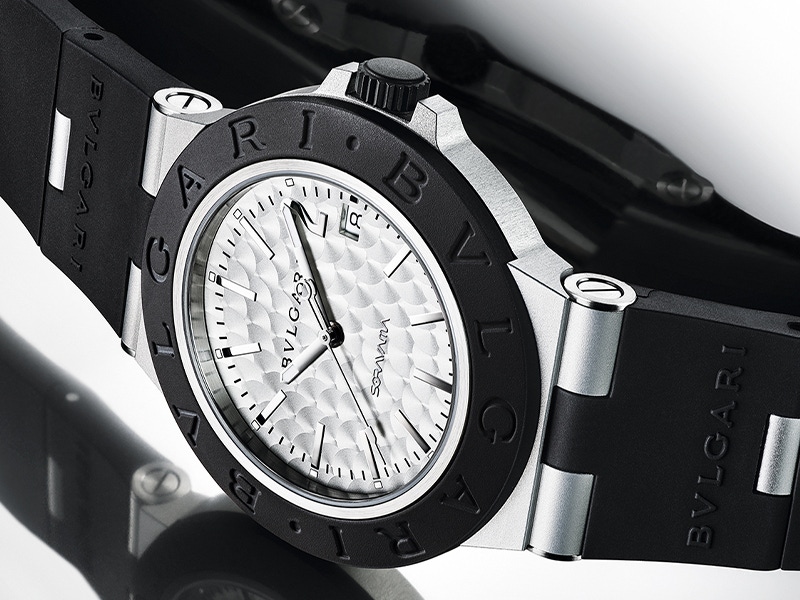 Offered in three sizes, and with a choice of automatic or quartz power, it was eye- catching and would become instantly recognisable as the combination of black rubber and natural-coloured aluminium had a zebra-like presence shared by no other watch at the time. It was, without doubt, part of the genre defined as 'luxury sport watches', suggesting a rakish lifestyle. Bulgari cleverly exploited this urbane aspect of their personality in a marketing campaign by decorating an Alitalia 747 with a massive image of the Aluminium just behind the cockpit and clothing the upper deck and front section (first class, of course), while the legend 'Bulgari Aluminium Flies With Alitalia' ran the length of the fuselage.
As disruptive as the Aluminium (or, to be more Italian about the whole affair, Aluminio) might have been, it still adhered to both functionality and classicism. The definitive look would be the white dial edition, its starkness offset by the black surround, with bold, black numerals for only the '6' and '12', and line indices for the rest. The hands were two-tone, all black except for the tail-end near the centre, while the sweep seconds hand was aluminium-coloured save for its red arrow tip. The date in a small window at three o'clock completed the look.
Read the full 'Light of your Life' story in Issue 84 -, available to purchase on TheRake.com and on newsstands worldwide now.
Subscribers, please allow up to 3 weeks to receive your magazine.