Longines: Five stars for titanium
Forged from titanium, the Longines Spirit enters a new age.
Still active and in its original form, the Longines winged hourglass logo has the distinction of being the oldest valid registered trademark. Emblematic of their celebrated reputation in world watchmaking, protection of this ilk is fixated in many other facets of the company. Even the entire village of their iconic Saint-Imier base is part of the Inventory of Swiss Heritage Sites, which is a law protecting its cultural heritage. It is at this building that Longines remains at the cutting edge of innovation, ensuring that their timepieces offer the unique combination of tradition, elegance and performance. First launched in 2020, the Longines Spirit collection ticks all these boxes. Inspired by their own long-standing association with aviation, it looks like a classic pilot's watch yet it combines contemporary styling codes with the newest technology and functionality. Under Matthias Breschan (CEO), the firm continue to uphold their reputation for exploring new materials and technologies. The latest result is a new 'Spirit' forged from Grade 5 (titanium-aluminium-vanadium). Structurally, this alloy is lighter and stronger than steel; visually, the titanium is slightly darker and more matt. In harmony with the case's satin-polished finish, sandblasted anthracite dial, and satin black flange, the titanium gives these timepieces an updated, contemporary look.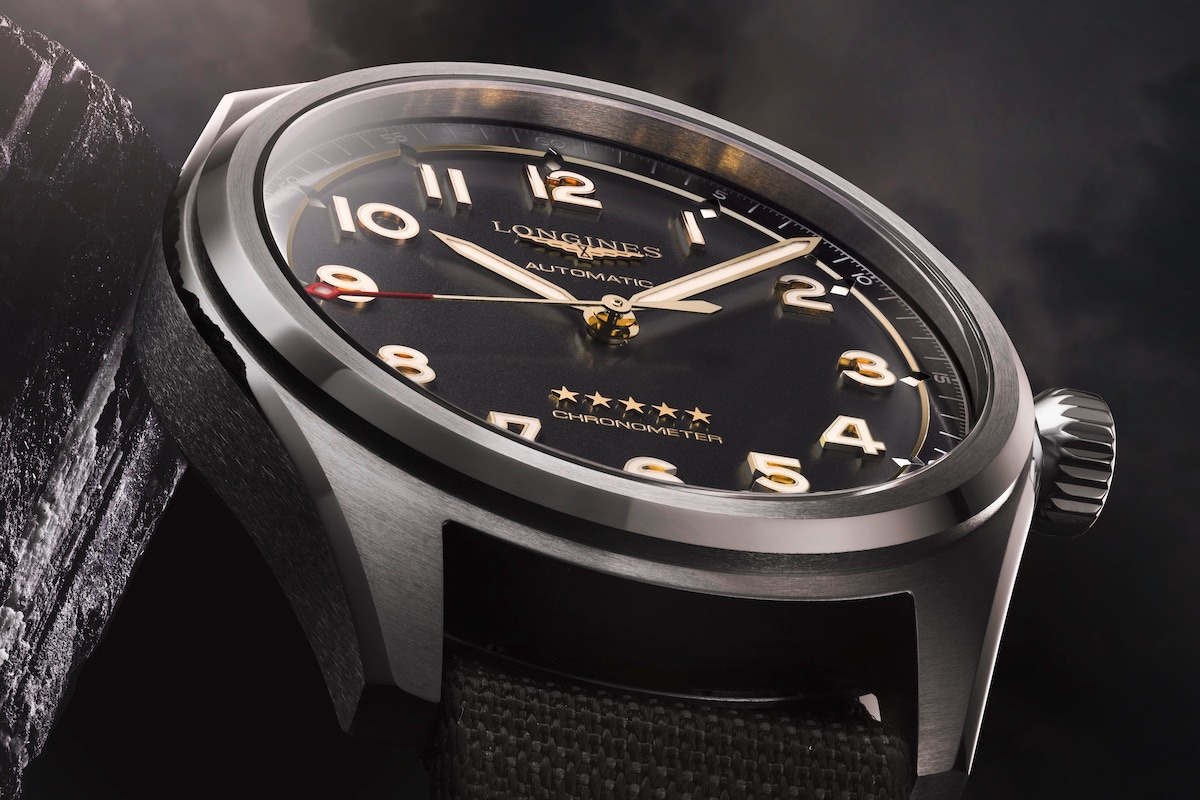 As if to remind us that it is born of rock, the Longines Spirit plays on the contrasts between dark hues and a subtle gleam. The hands, numerals, stars and hourglass have subdued glints of mellow gold (1N), for a perfect balance of colours and materials – a balance enhanced by the absence of a date window, further accentuating the watch's aeronautical symmetry. The new Longines Spirit is equipped with an interchangeable titanium bracelet and NATO- type nylon strap, the latter having been custom- developed using a special weaving technique that reprises the anthracite and black colours of the dial and offers unmatched comfort.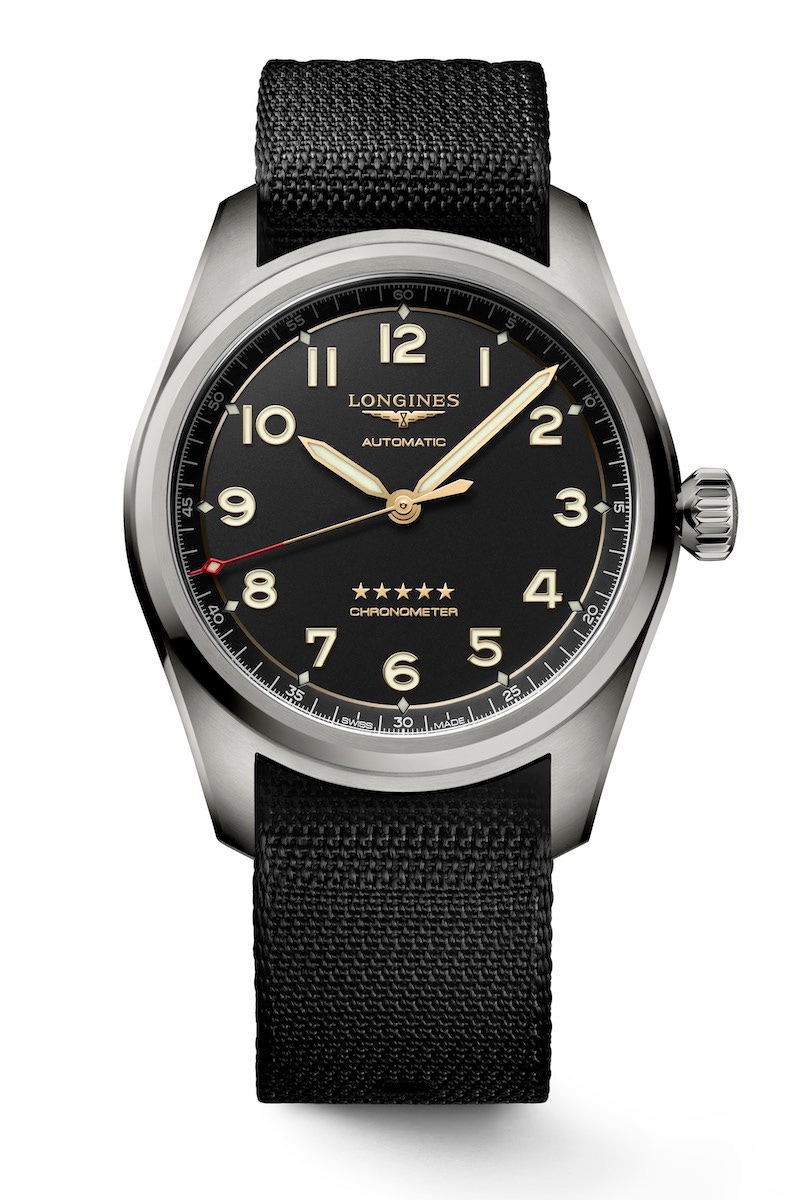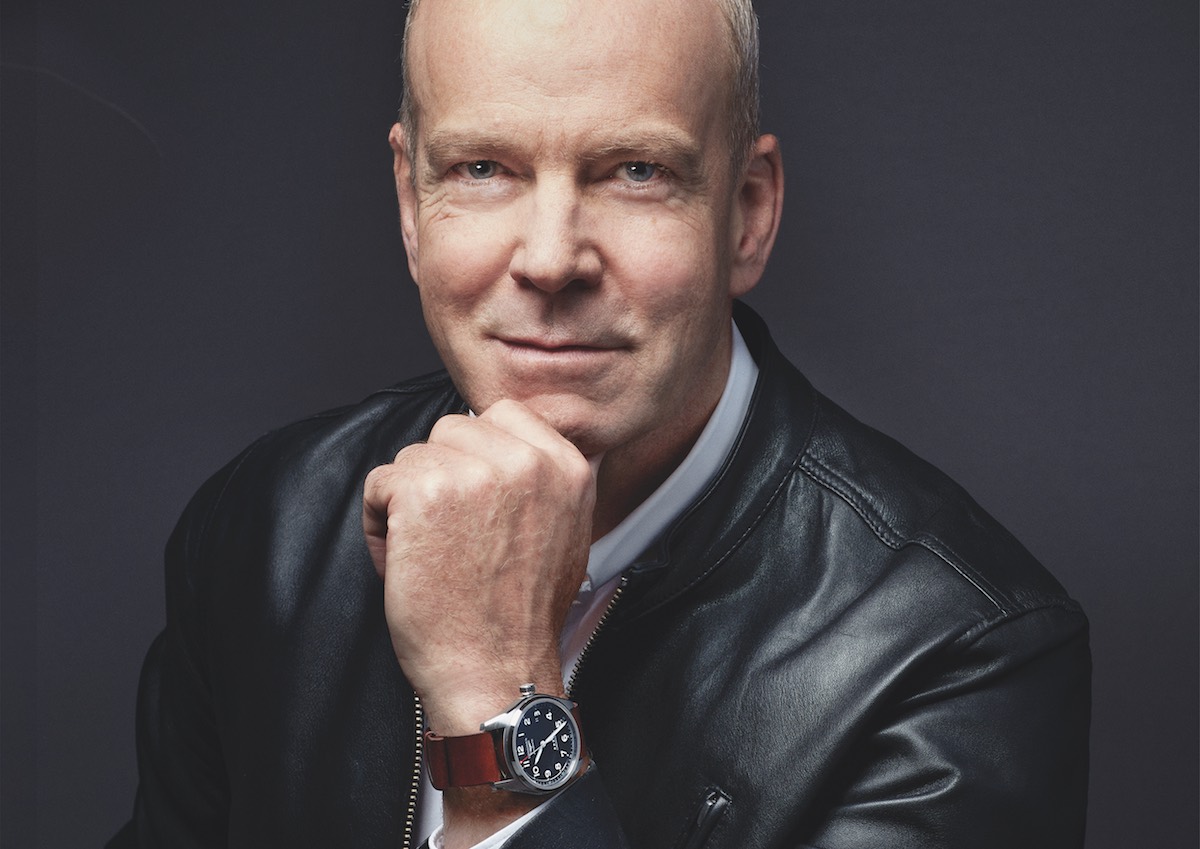 Speaking to The Rake last year, shortly after presenting the Spirit Collection, Matthias Breschan recounted that some people were saying: "Here's another brand coming out with Pilot watches". It was imprudent gossip when you consider the firm's connection with aviation is almost as old as the powered flight itself. When you appreciate the company provided pioneers such as Amelia Earhart and Howard Hughes with precision watch tools, it's topic is not to be disputed. Like the Spirit before it there is five stars stamped on the dial, which in the history of Longines, were synonymous with maximum quality and reliability. A 5-year warranty also proves the exceptional character of this line. Echoing vintage elements, with a strong and sleek aesthetic backed up by a few welcome modifications, it's hard not to give this no-date sport watch 5 stars.