LORENZO CIFONELLI FOR THE RAKE LIMITED EDITION COLLECTION
A Cifonelli jacket for under $USD 1,000? You're not seeing things: with this new collaboration, the legendary Lorenzo Cifonelli has applied his bespoke signature to a spring-summer collection that oozes Riviera style and groundbreaking value.
Why has Lorenzo Cifonelli, the creator of some of the most mythical and coveted tailoring in the world, whose family invented the famous Cifonelli shoulder — which Karl Lagerfeld said he could recognise at a hundred metres — decided to partner with
The Rake
to bring a new accessibility to his signature style? Why is it that Cifonelli has harnessed all of his technical acumen — the secret of a Cifonelli coat is that it is leaner and more fitted than any other jacket yet remains extraordinarily light and offers unrestricted range of movement — with the intention of creating garments of extraordinary value? Why has he teamed up with the revered luxury cloth mill Loro Piana, and, for the first time in his label's history, decided to offer a Cifonelli-designed jacket under $USD 1,000 — eight times cheaper than a bespoke jacket and one third of the price of his own ready-to-wear brand? Lorenzo says: "I recognised today that tailoring is in a fight for its survival. In order to survive, in order to ensure the future of our craft and our culture, we must engage the new generation of customers."
Iconic I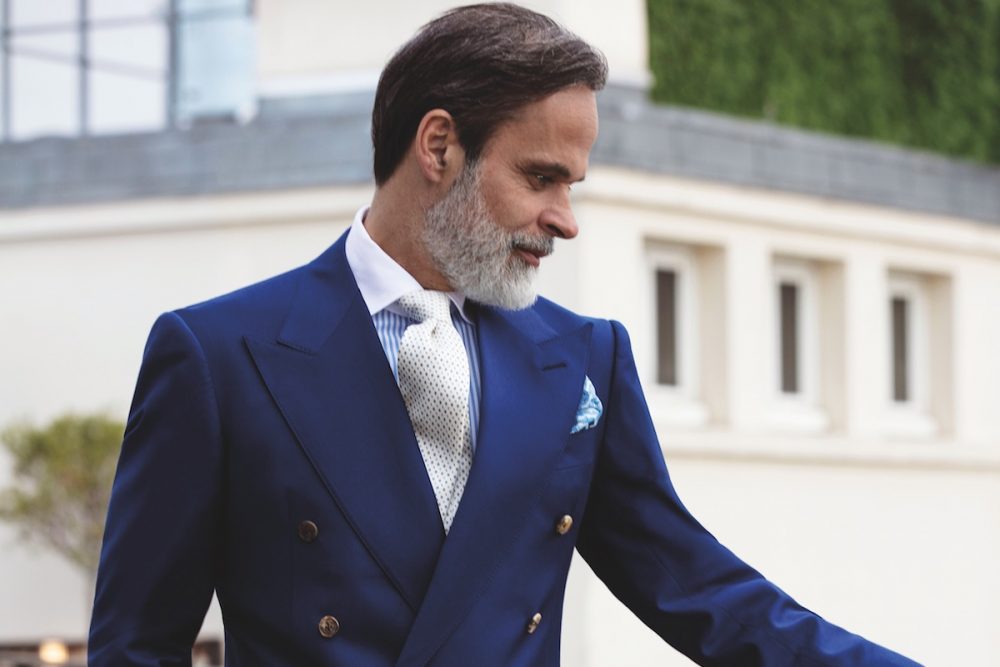 Cifonelli believes that because of the cost structure of traditional bespoke and ready-to-wear, the notion of a Millennial or Gen Z-er acquiring a tailored garment is as far-fetched as owning an apartment in central London or Paris. "When you're in your twenties and something costs so much that you feel you can never afford it, of course you say to yourself, this is not for me," Cifonelli says. "But at the same time, when I analysed my following on social media and read through the direct messages that had been sent to me, I realised one thing: many of the messages were sent by young people in their twenties. And they always said the same thing: 'I can only dream of owning a Cifonelli suit one day.' I thought to myself, It is great that they are so engaged by Cifonelli but it is bad that they feel it is so out of reach and something they can only dream of. So I made it my mission to make their dream a reality today."
The buying window for this Made-To-Order collection is open from now until Thursday 15th April 2021. The garments and accessories will be dispatched in 7-8 weeks.
Iconic II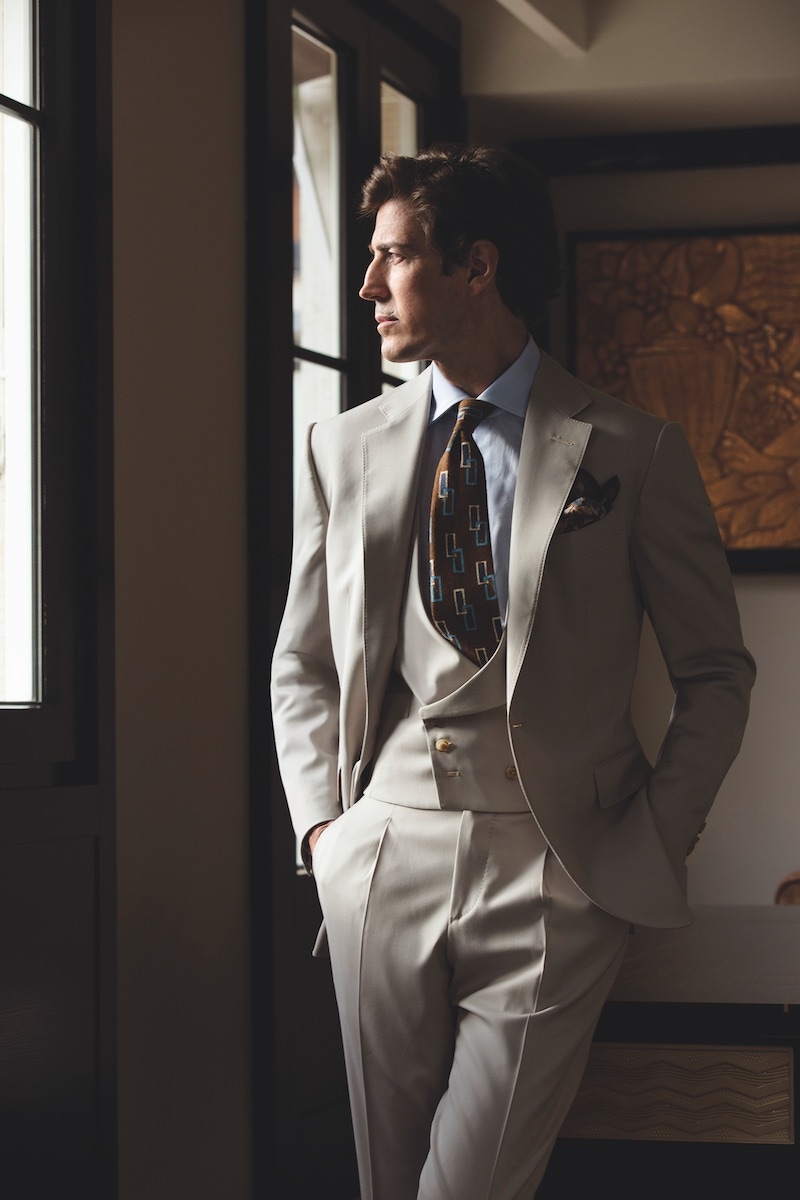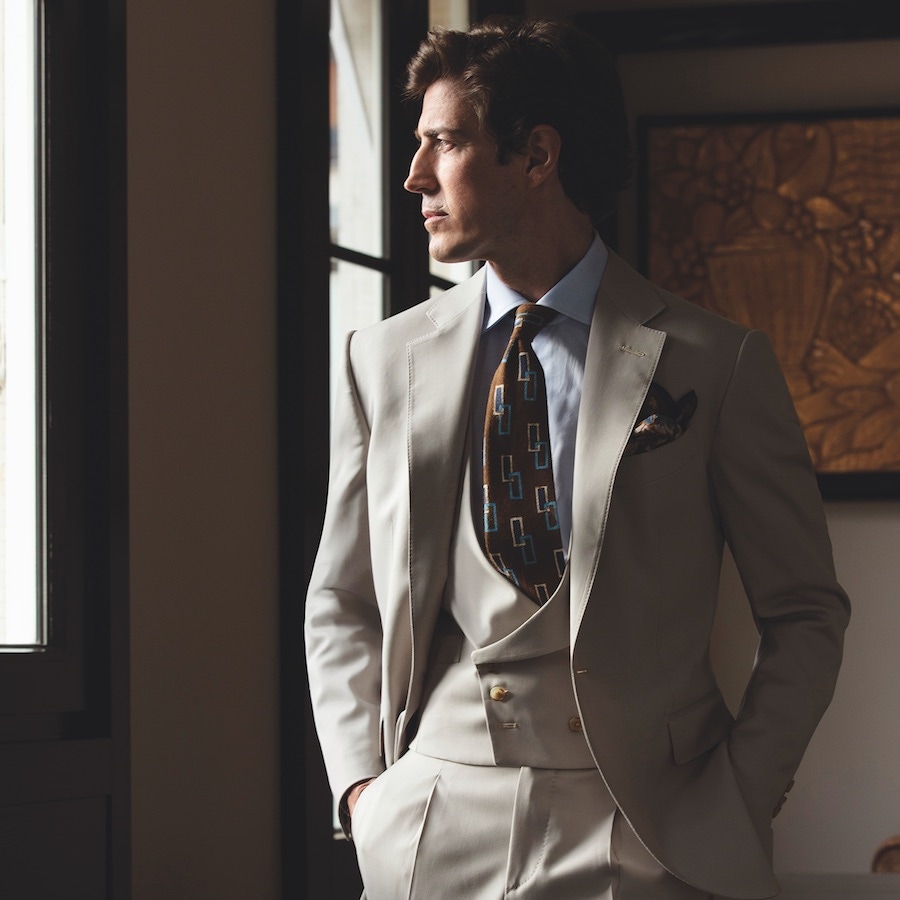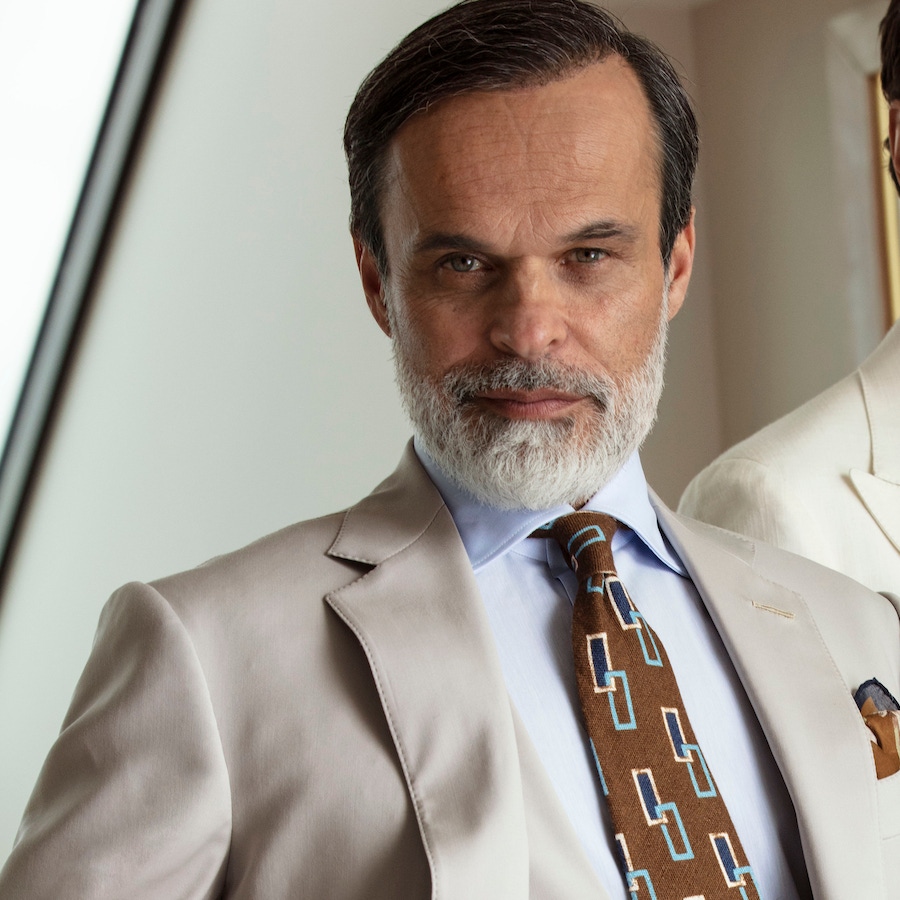 At the same time, the notion that value propositions get less appealing — or that people respond less to them as they get older — is a nonsense, especially in a time of financial insecurity and conscientious purchasing. So by no means is this a collection limited to the young. In fact, the elan with which someone like Lorenzo wears the clothing is plain to see. Cifonelli has been so affected by the issue that it has kept him up at night throughout the Covid pandemic. He says: "Finally, I called you, Wei, and I explained my idea. I said that as your magazine is the champion of classic elegance, let's work together on a project to bring all the values and style we love to young people. I'll create the style and craft. You explain our vision. We immediately looked at how we could radically reduce our cost structure without affecting quality. The first thing we agreed was that we would make a smaller profit on this project by minimising all our margins. I know you, Wei, have been talking for some time about ethical capitalism, meaning businesses where everyone wins, especially the customer." Cifonelli knew that the project would not be possible without a great cloth mill to support it. When thinking about whom to approach, he decided to start at the top. "For me, Loro Piana were the dream, of course," he says. "And what a statement it would make to have this project use the best quality but also the most expensive cloth in the world." Loro Piano immediately understood his idea. Cifonelli says: "I explained that we are in a kind of war for the hearts and minds of the next generation, and that I knew that if we were able to provide them with the first taste of true elegance, they would become devoted to this style for the rest of their lives, because it is something you grow older with — which is not the same for streetwear or 'fast fashion'. I explained that Gen Z cares about ethics, and that to show them that garments can last for ever is something I know they will love.
Riviera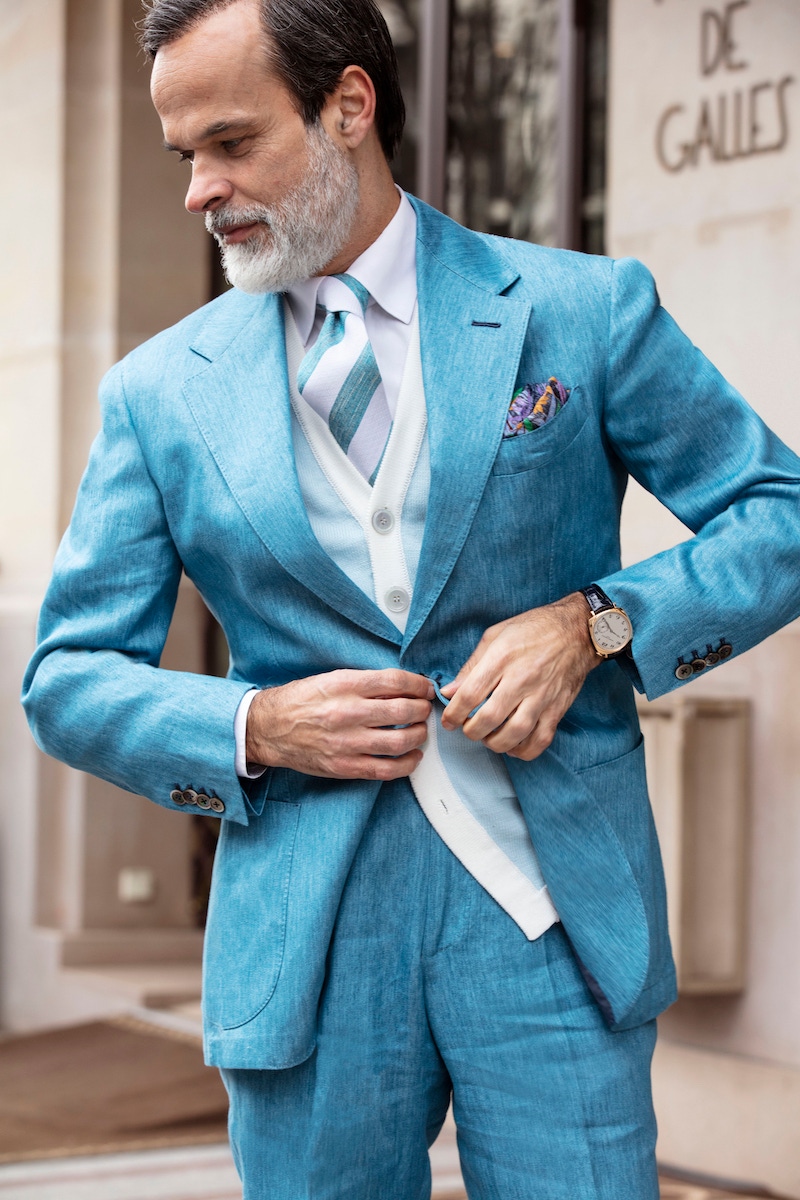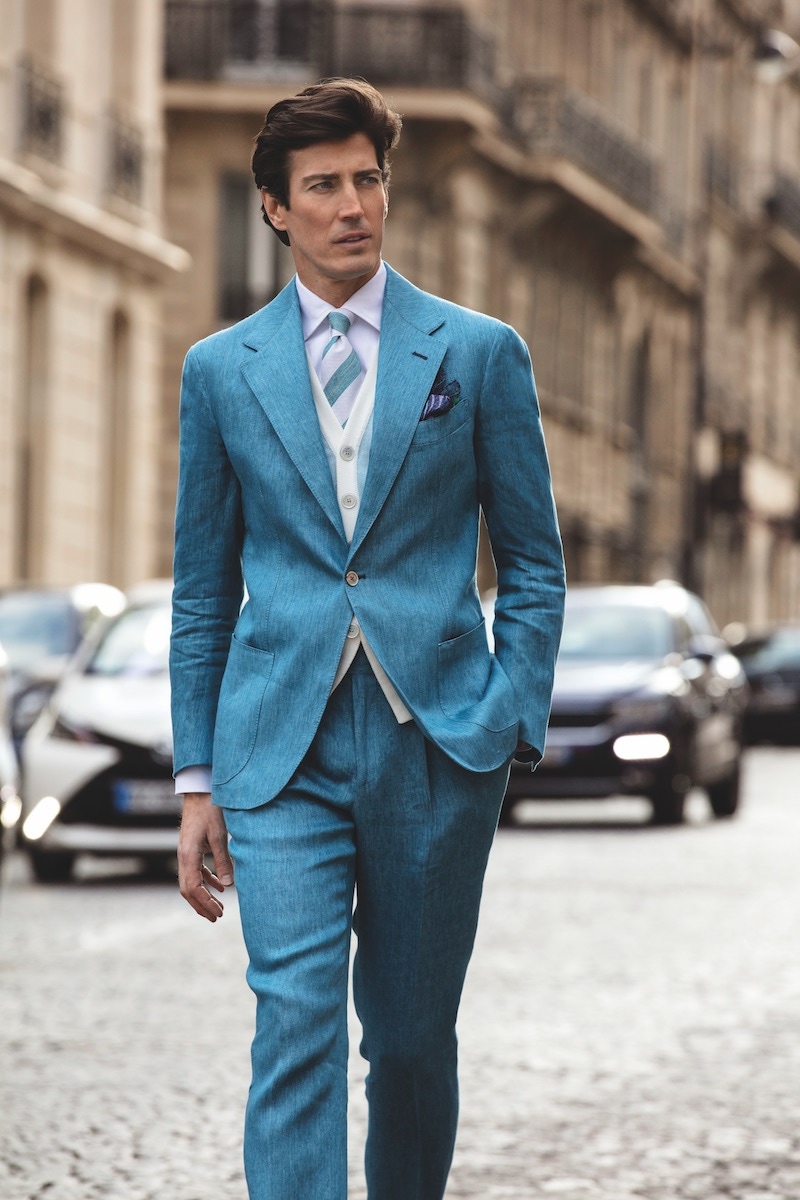 "To my amazement Loro Piana said, 'Lorenzo, we love this project, we believe in you, we believe in
The Rake
— we are going to supply our cloth at an incredible value so that you can hit your price target'." Cifonelli adds: "Yes, it is true there has never been a Cifonelli jacket that has cost under $USD 1,000 — it is the lowest price we've ever offered a garment at. But I also knew that it could not be a compromised version of our signature style and quality. To me, our project would only be meaningful if a young person put it on and thought, Wow, this jacket is so much lighter than I thought it would be — the shape is amazing but I feel so comfortable.
Monte-Carlo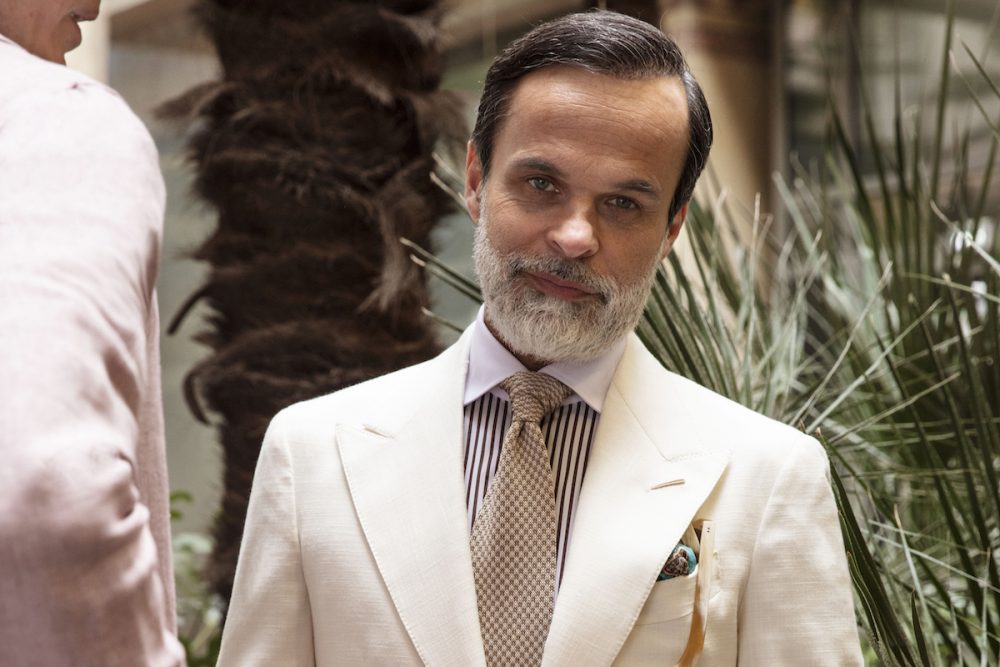 "In order to achieve this, my cousin Massimo, who I consider to be a technical genius, and I had to travel to our factory in Italy amid the pandemic and slowly explain the entire construction technique we use in a bespoke Cifonelli jacket. The difference is that a bespoke jacket is something fully handmade — it is haute couture. A normal ready-to-wear jacket is still primarily handmade just to an existing block. This project is a mix between hand- and machine-made but strictly following all of our construction principles. To me, there is zero compromise in the make and the fit of these clothes." Devotees of tailoring will find the scene amusing: if you can imagine Michael Jordan in his prime turning up to a semi-pro basketball team to play with them for a season — this was the equivalent of the legendary Cifonelli cousins running around the Italian garment factory. After many months of work, the tailoring techniques were up to Cifonelli's exceedingly high standards. Lorenzo laughs and says: "It was not easy. At some point I thought the tailors and garment makers at our factory might want to kill us." But in the end the people working on this project also derived great satisfaction from it. Cifonelli reveals: "The head of the production came up to Massimo and me when we finally approved the prototype and said, 'Gentlemen, thank you — we have learned so much and we understand now why you are two of the most famous tailors in the world'."
Majestic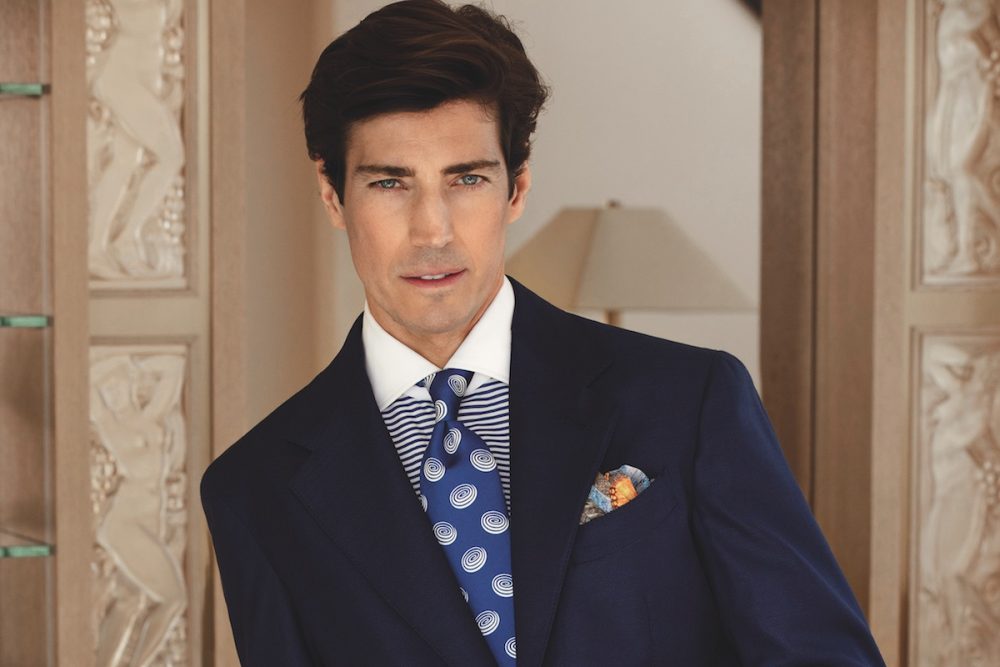 When asked if he sees this project cannibalising his bespoke or ready-to-wear business, Cifonelli says: "Quite the opposite. I see this as the first taste of our tailoring, and as someone matures they can go into our ready-to-wear and finally become a bespoke customer. But this project allows us to give younger clients and any value-conscious client the opportunity to experience Cifonelli and what it means right now." For this introductory collection, Cifonelli decided to go one step further and offer total looks. This meant that he had to reach out to his favourite shirtmakers, tie makers, shoemakers and suppliers for knitwear and casual items, and convince them to meet the project's pricing strategy. He says: "I am really grateful for the fact that when I explained what I wanted to do, they replied, 'We love this, this is revolutionary and we want to be a part of it'."
Biarritz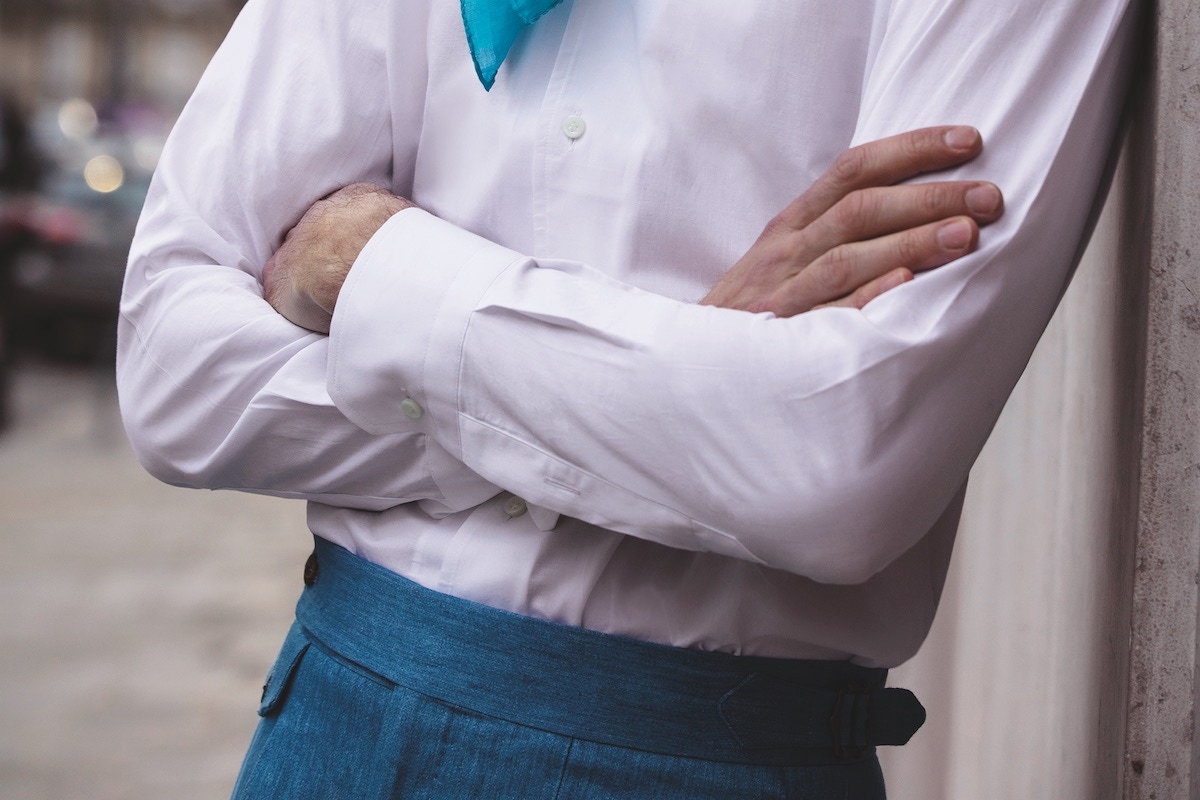 Cifonelli's iconic navy 6x1 double-breasted jacket, priced at $USD 810, which I've described in the past as being so alluringly sexy that in some ways it is tailoring's male-fertility symbol. He will also offer the legendary Cifonelli three-piece suit — an iconic garment he invented and that has inspired many others — incredibly, for only $USD 1,150. It features Lorenzo's famous double-breasted waistcoat — one of the most recognisable sartorial signatures around. "These suits all feature our famous Cifonelli shoulder, which angles so that there is more cloth over the shoulder blade and creates a slimmer chest," he says. The sleevehead evinces the famous Cifonelli cigarette sleevehead, a hand-formed dome that aids unrestricted mobility. The single-breasted coats will include a great hopsack blazer and a transcendent white wool-cotton-silk peaked-lapel masterpiece perfect for Capri or Saint-Tropez.
Mistral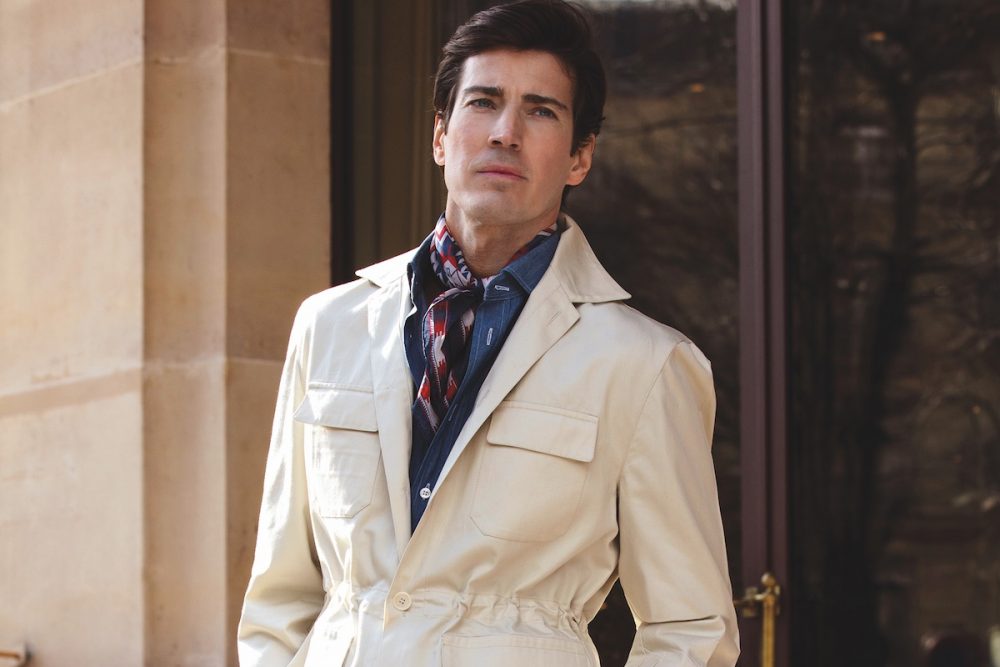 Corniche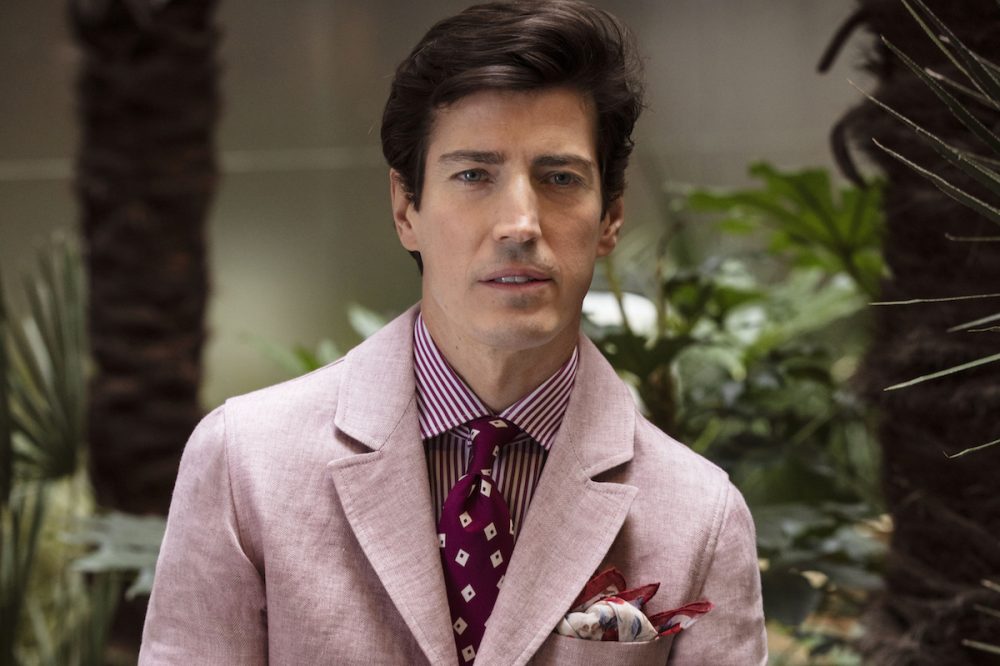 The inspiration for the collection comes from precisely these locales along the Amalfi Coast and French Riviera, which Cifonelli has frequented in summer and has been dreaming of returning to. "I wanted to create the perfect collection of clothing that can mix and match and be worn to create the perfect tropical chic style for when I can travel again," he says. "Each look is based on my own personal taste. While everyone associates me with tailored formality, I love to mix sportswear in my looks. I also love safari jackets and safari shirts, which is why I also created these for the collection. Every item — from the knitwear to the tailored denim shorts with a special pocket for a mobile phone — is based on clothing I own and have made for myself.
Byblos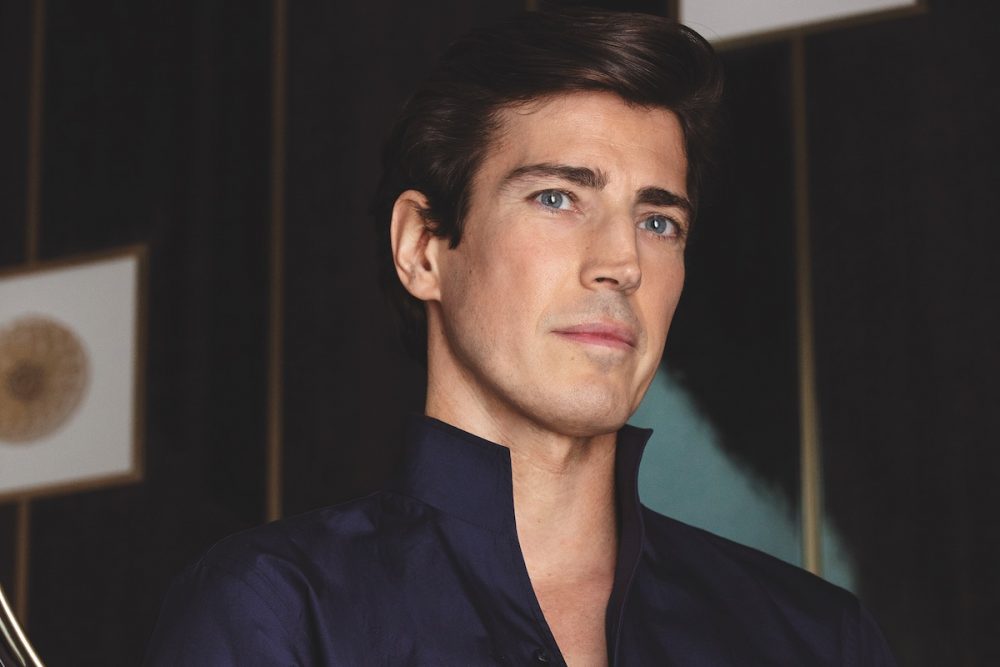 Camargue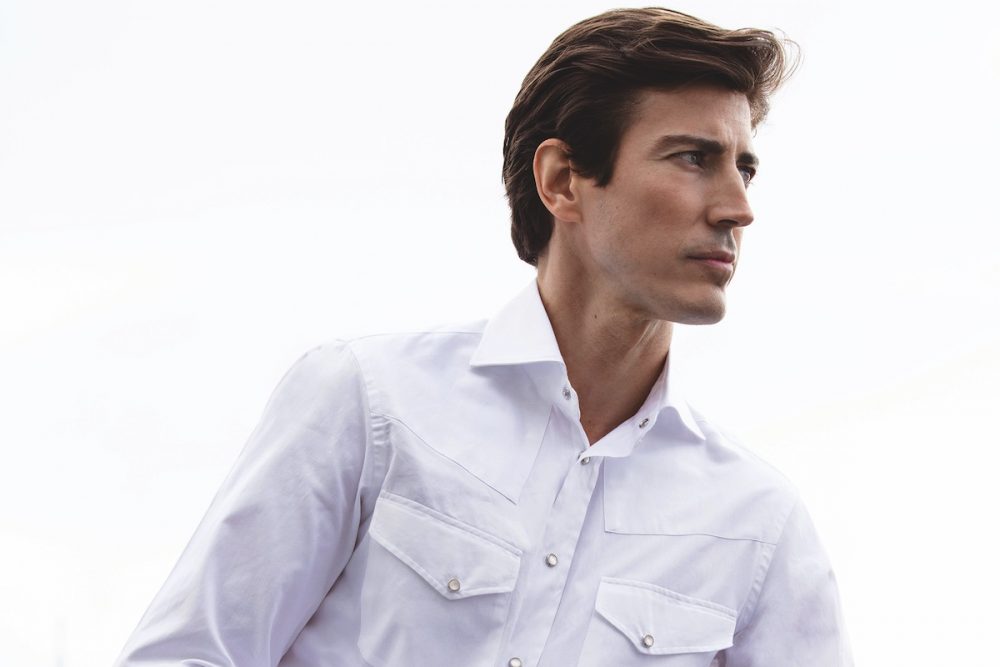 "The washed denim and suede loafers that complete this vision of summer elan are based on my own shoes. I've even designed every scarf and pocket-square in the collection. The colours I've used are white, for its purity; blue, for the sky and sea; beige, for the sand and earth; and the occasional injection of red, for emotion. It is a colour palette that expresses hope, warmth and love." I started to fully comprehend the transformative power of tailoring the day I first set eyes on a Cifonelli suit. It was as I've recounted before — in a lift in the Plaza Athénée, when in stepped the best-dressed man I had ever witnessed, resplendent in dove-grey Cifonelli. I couldn't help but remark, "That is the most stylish suit I've ever seen". I paused for a moment before adding, "I apologise, as there is a belief that men should not be noticed for their clothes". The man laughed and said, "That is a belief perpetuated by men with mediocre tailors. Young man, go to Cifonelli."
Beachclub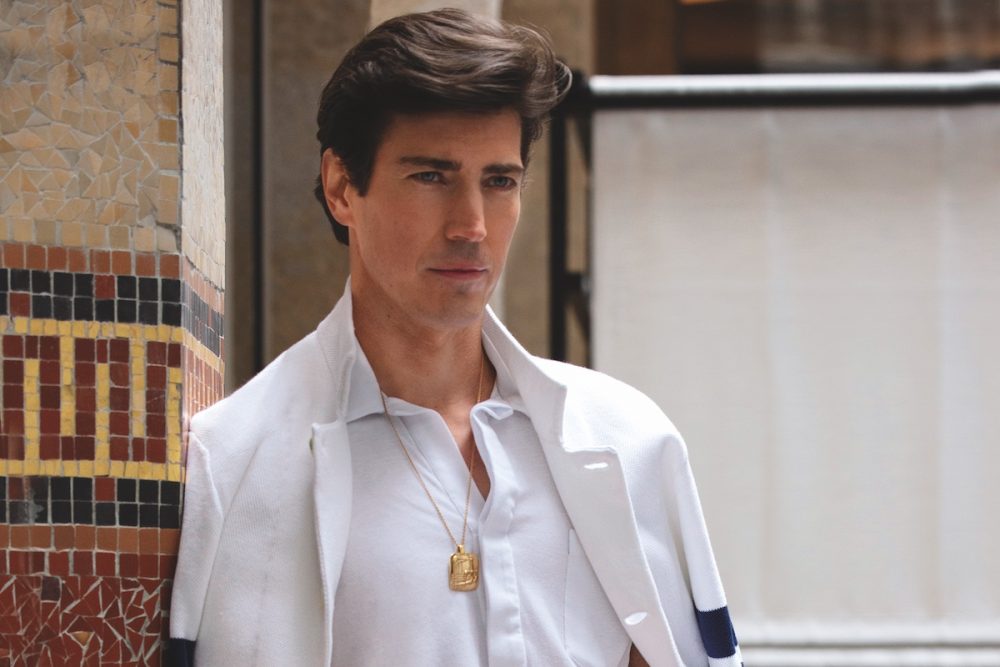 That opened my pathway to meeting the man I consider to be one of the most brilliant tailors and designers ever to walk the Earth, Lorenzo Cifonelli. Now, 15 years after our first meeting, I find myself in the company of a visionary who wants to inject new ethics and a new level of accessibility into tailored clothing, and who has convinced me, Loro Piana and many more to join him in supporting this incredible value-conscious initiative in order to reach the next generation. In the words of the Mandalorian, "This is the way". So it is with incredible pleasure that I announce our maiden collection of Lorenzo Cifonelli x Loro Piana x The Rake.
The buying window for this Made-To-Order collection is open from now until Thursday 15th April 2021. The garments and accessories will be dispatched in 7-8 weeks
Please see the full collection
here.
With special thanks to
Prince de Galles Hotel Paris