Maggie Gyllenhaal: An Honourable Woman
It has been nearly 20 years since Maggie Gyllenhaal walked into our lives - with a twinkle in her eye and an interesting line in office wear. Now, she is embarking on a new phase in her career - as a director. Prepare to be challenged.
Maggie Gyllenhaal is catching her breath. "Sorry," she says, and a mild sense of exertion is discernible in her speech. "I just ran up a bunch of stairs." There's banging in the background, a blessed pause, and another clatter of hammer or debris or domestic rearrangement. Maggie has the builders in — the Gyllenhaals moved into their new house, in Brooklyn, less than a week before our telephone conversation — and she is trying to find a room with a bit of peace and quiet. "There's still a lot of work going on," she tells The Rake. "Basically, it was a total wreck [when we bought it]. So we cleared out the ghost; that's the way we put it. There was a kitchen here that the owner told us hadn't been redone since 1974, which is older than me. I mean, it had a certificate of occupancy but I think it really wasn't safe. We had to redo all the electricity, almost all the plumbing. It's the same thing we did with our first house, which is a great feeling: to take something that needs attention and give it the thought and care it needs." There is a great energy behind Gyllenhaal's voice; she's become animated by talk of the new home, and what it means for her, her husband, the actor Peter Sarsgaard, and their children, Ramona, 13, and Gloria Ray, seven. "We moved so we could walk our kids to school," Maggie says, "which is kind of a life-changing thing, if you have kids. This house is very different [to our first]. It's light and white, and I think it represents a change in us. I was pregnant with my first daughter when we bought that house and fixed it up, and we're just so different now."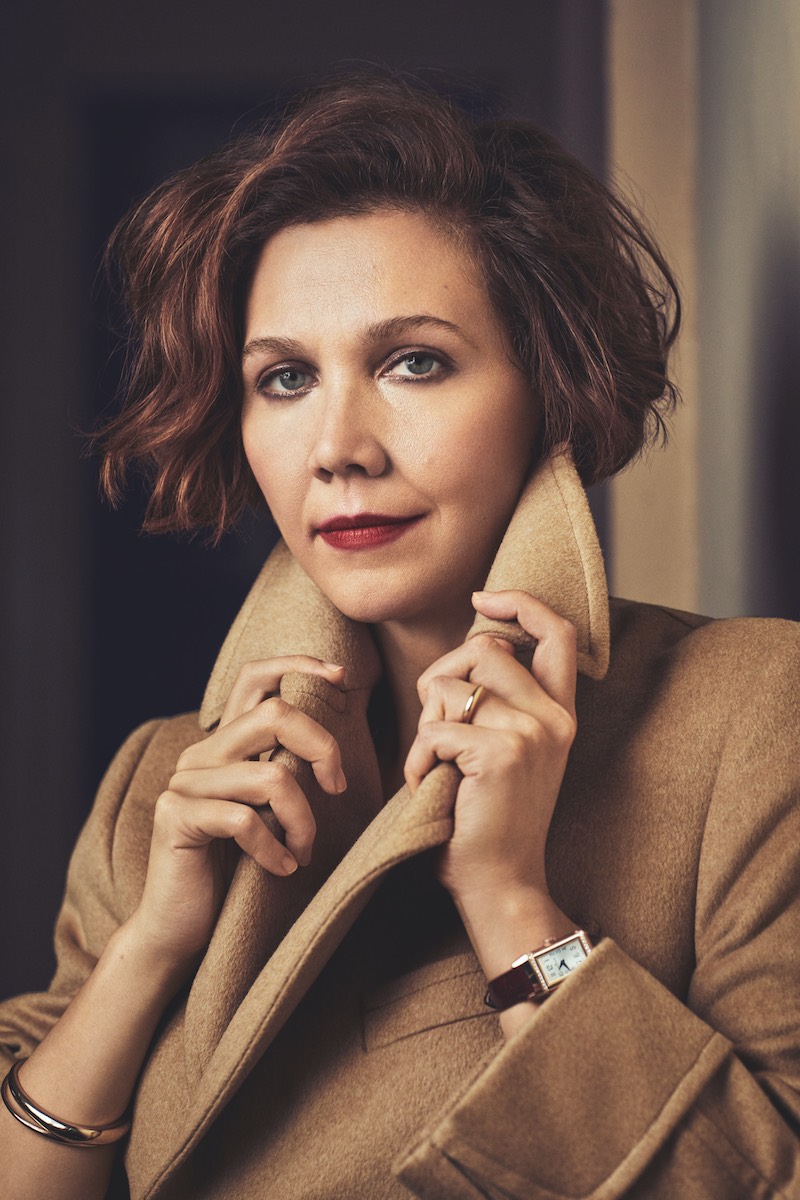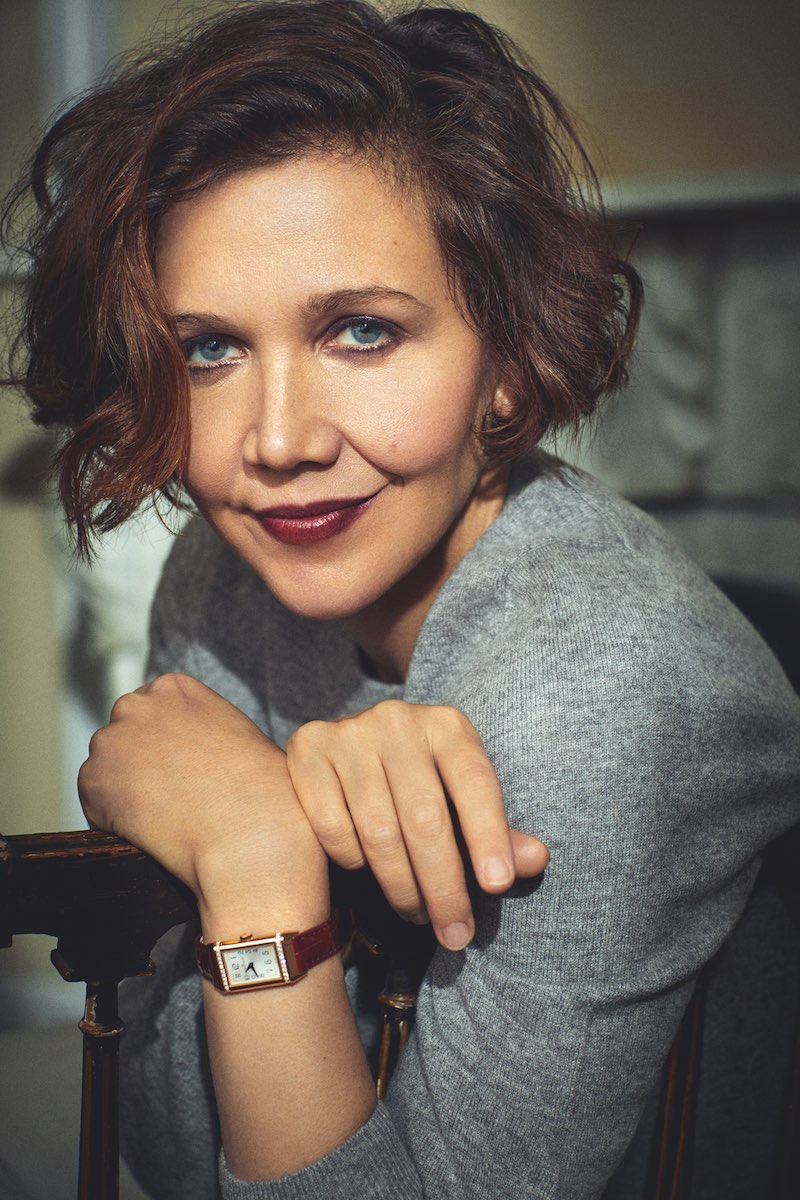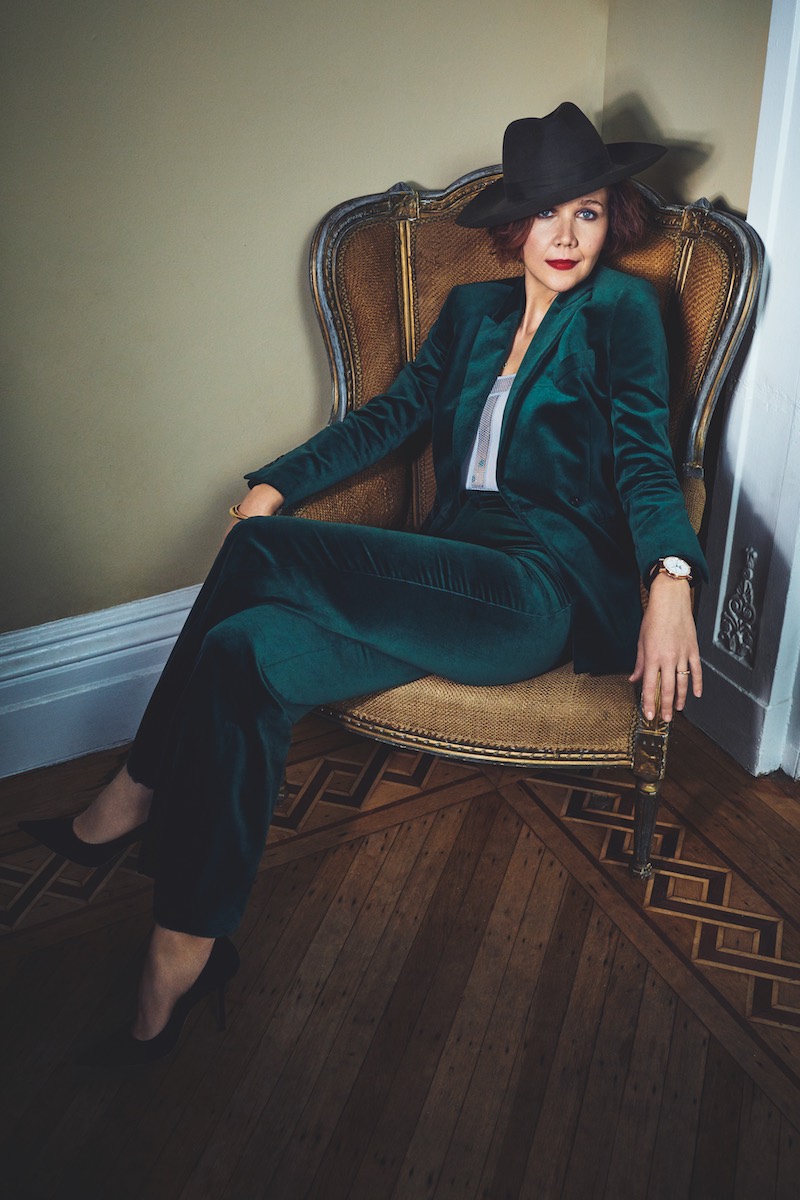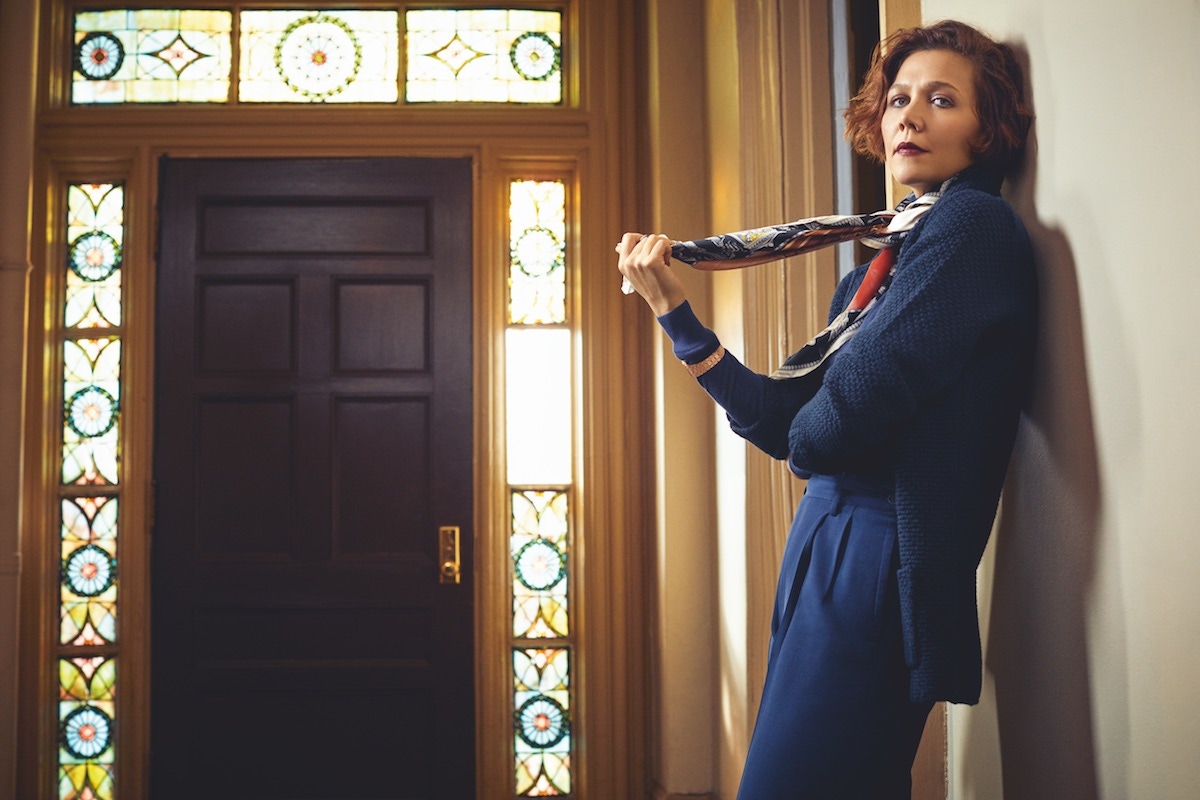 Gyllenhaal has a thing for beginnings. Take, say, her opening scenes in three of the productions that have helped forge her reputation as one of Hollywood's most courageous, indomitable and inquisitive actors. In the pilot episode of
The Deuce
, HBO's dramatisation of the 'golden era' of porn, Gyllenhaal's Candy — from beneath a blonde wig, and with her loveable heart-shaped face glistening in the lights of Times Square — gives would-be pimp Rodney (played by Method Man) the brush-off with a monologue as funny as it is fearless:
"Nobody makes money off of my pussy but me. I'm gonna keep what I earn; I don't need you, I don't need anybody else to hold my fucking money for me. Now let me do my thing, you're busting on my groove."
In
Sherrybaby
, the camera finds Gyllenhaal, as the guileless but hopeful Sherry Swanson, riding a public bus through the grey, rain-swept paradise that is turnpike-New Jersey. Sherry illuminates the landscape in weather-inappropriate miniskirt and yellow braless halter-neck, and as she listens on an old Walkman to the perfectly pitched
Some Kind of Heaven
, Gyllenhaal, without speaking, captures all the pathos of Sherry's situation: our anti-heroine is minutes out of prison and determined to be reunited with her daughter. In no more than a few frames, Gyllenhaal — her shoulders square and her pout insecure — inhabits Sherry with astonishing physical clarity. When she does speak, it's to put the world to rights:
"Hey, sir, you just bumped into me… Rude motherfucker."
(To be clear,
no one
working in film or television today delivers the f-word like Maggie Gyllenhaal.) And the beginning that was the beginning of the rest of Gyllenhaal's life? Her 2002 role in
Secretary
, of course, when she sashayed on to screen manacled to a frankly disturbing supra-dog collar, made coffee for her boss, and slammed the office door on the viewer without so much as a by-your-leave. She was the sexually submissive Lee Holloway — the inviolable sexually submissive Lee Holloway. Gyllenhaal made the film when she was 23. Read the full interview with Maggie in Issue 68 of
The Rake
- on newsstands 6th February. Subscribe
here.