Mediterranean: Attire for a full beach Day
People are populating the beaches around the Med with much more frequency, so we thought it apt to give some guidance on what to wear for an all day trip to the seaside.
There's something about a good beach that emboldens your senses: the distinct salty scent in the air, the calming murmur of waves, the momentary scoot of sand whipped up by intermittent gusts of the sea breeze. They're belts of the global landscape that can put you in many different states of transcendence. However, the poetic nature of these idylls can be compromised if you're not feeling comfortable, confident and cool in what you're wearing. Like the trials of transportation, the beach can be a little unforgiving if you misjudge the particulars of your outfit and accessories. Whilst there are external factors such as the blistering heat, scorching sand, and temperamental waters to factor in, you also want to be blending in with the natural beauty of these places in stylish attire. Here we offer some light guidance on how to relish a full beach day, whilst staying infinitely cool.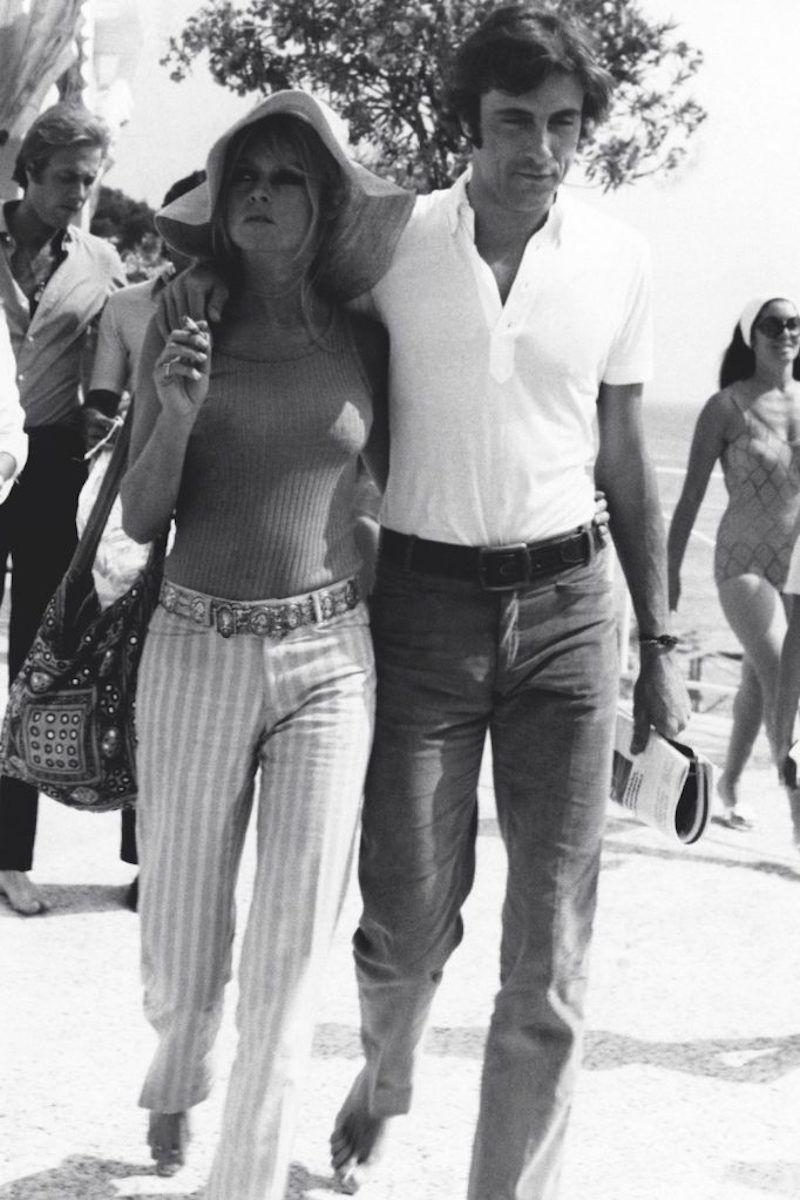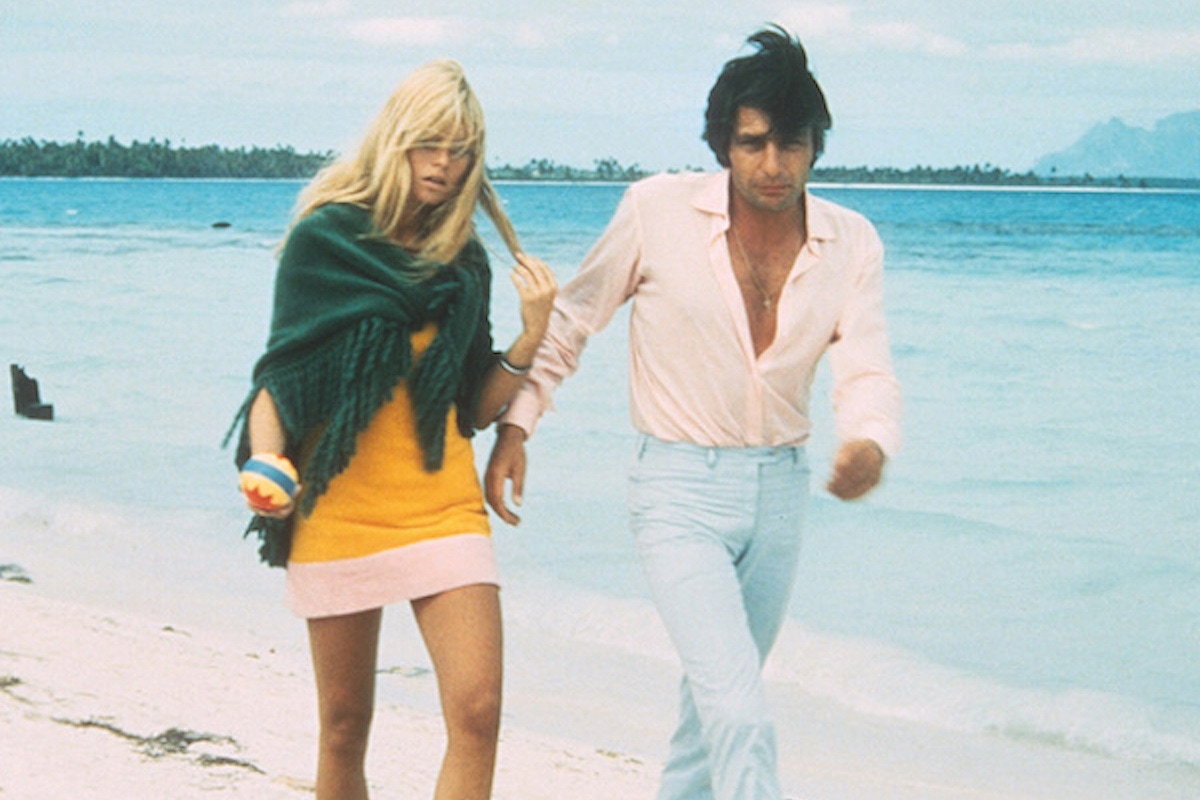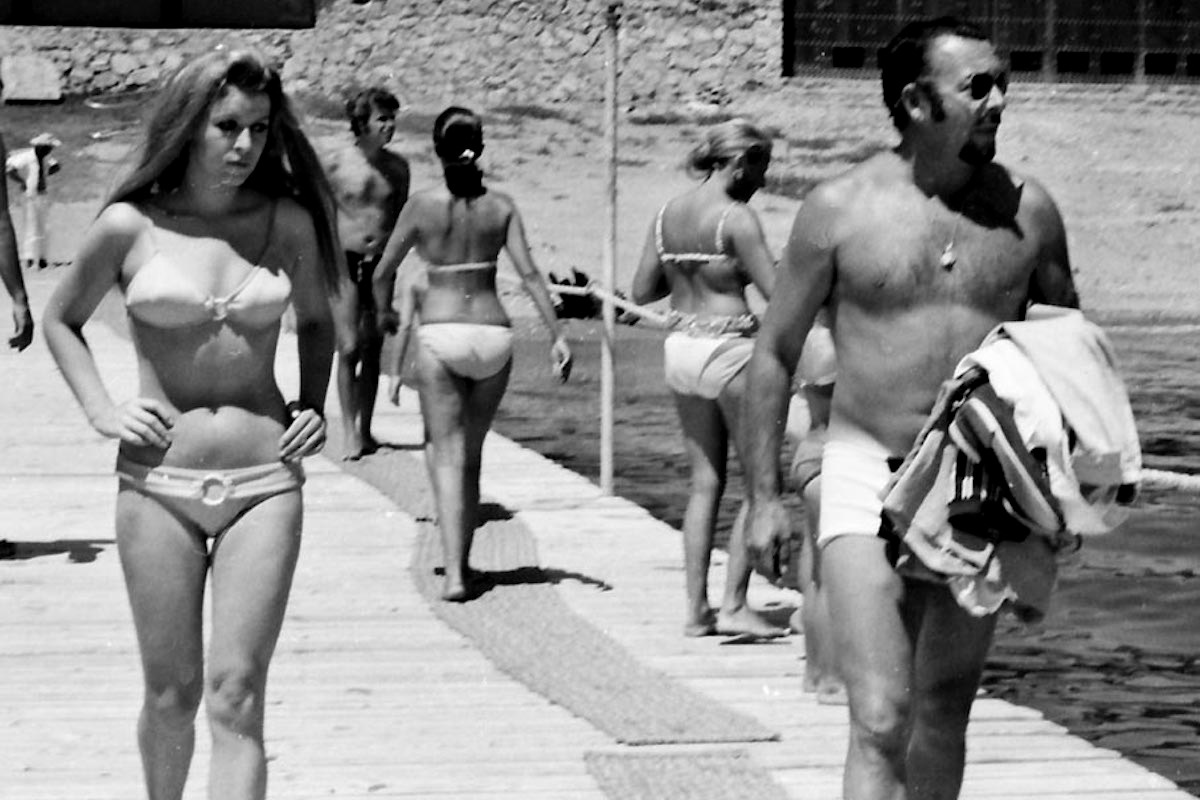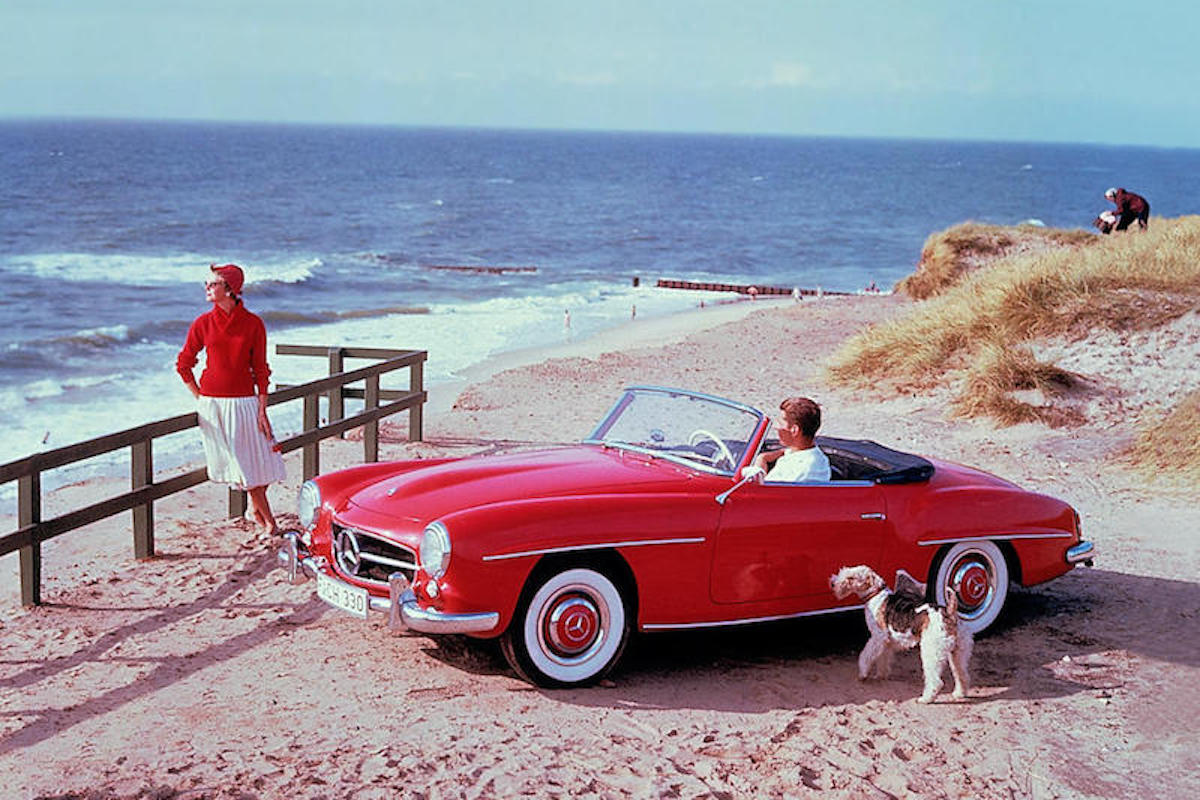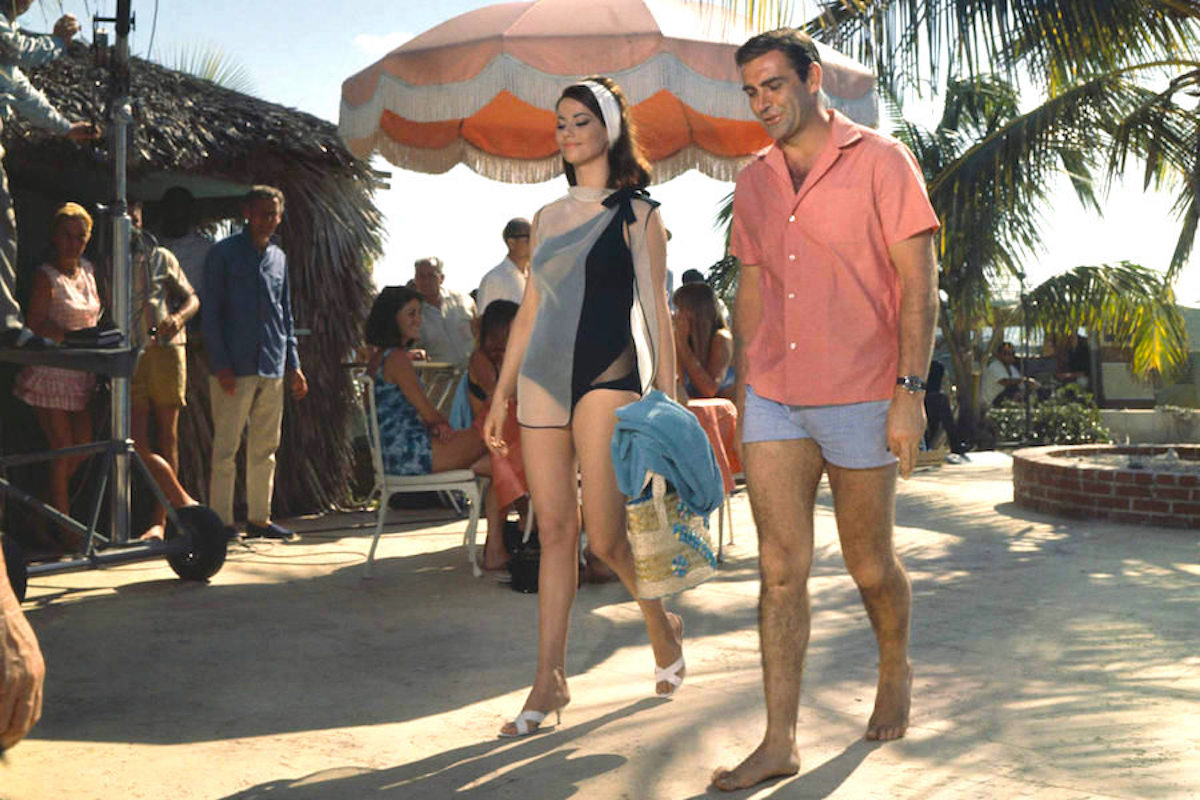 Swim Shorts Whether you're a swimmer or not, swim shorts are arguably the most essential item. Beach settings differ around the Med, so one of the first things to establish is the type of environment you're in. Beaches are places to show off your skin, so if you've got the physique, and find yourself in the Mediterranean, emulate Alain Delon in a pair of retro coloured swim briefs or speedos, but wear them underneath a pair of tailored shorts on the way down. For long beach days though, there's a few caveats with this choice. Each time you go to the beach bar, or stop for lunch, it is a hassle putting on a pair of shorts over wet skin and fabric. And if the idea is to stay for supper at the taverna overlooking the beach, there is a risk that your tailored shorts will be stained. The longer type of trunk, worn with a high-quality linen shirt and Fisherman sandals will be smart enough for most restaurants, but they can lack a touch of elegance. Instead, wear a beautifully made swimming trunk, that finishes just above the midway point of the thigh. With a more flattering cut, you don't compromise any sensuality on the beach, and if you opt for a plain pair, they can be worn on or off the beach. Made by the best artisans, the shorts sold on TheRake.com are either made of polyester or brushed cotton, both of which are quick-drying and breathable.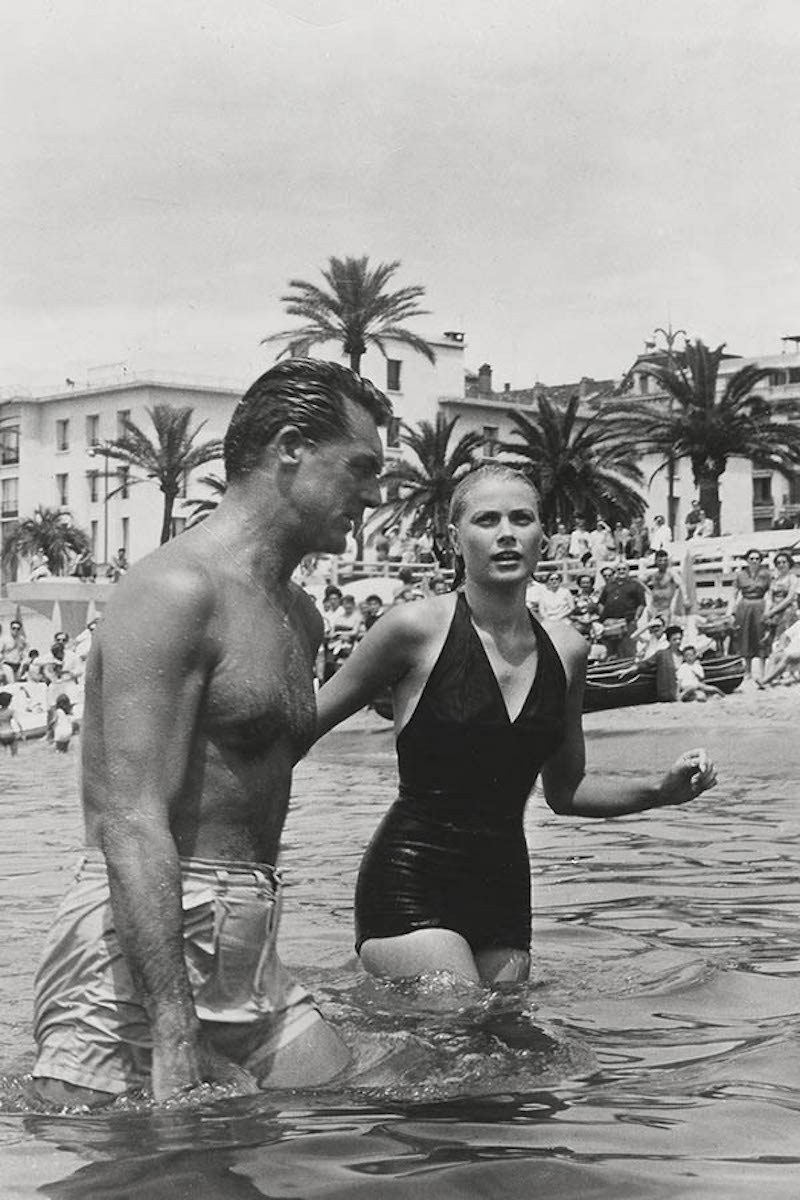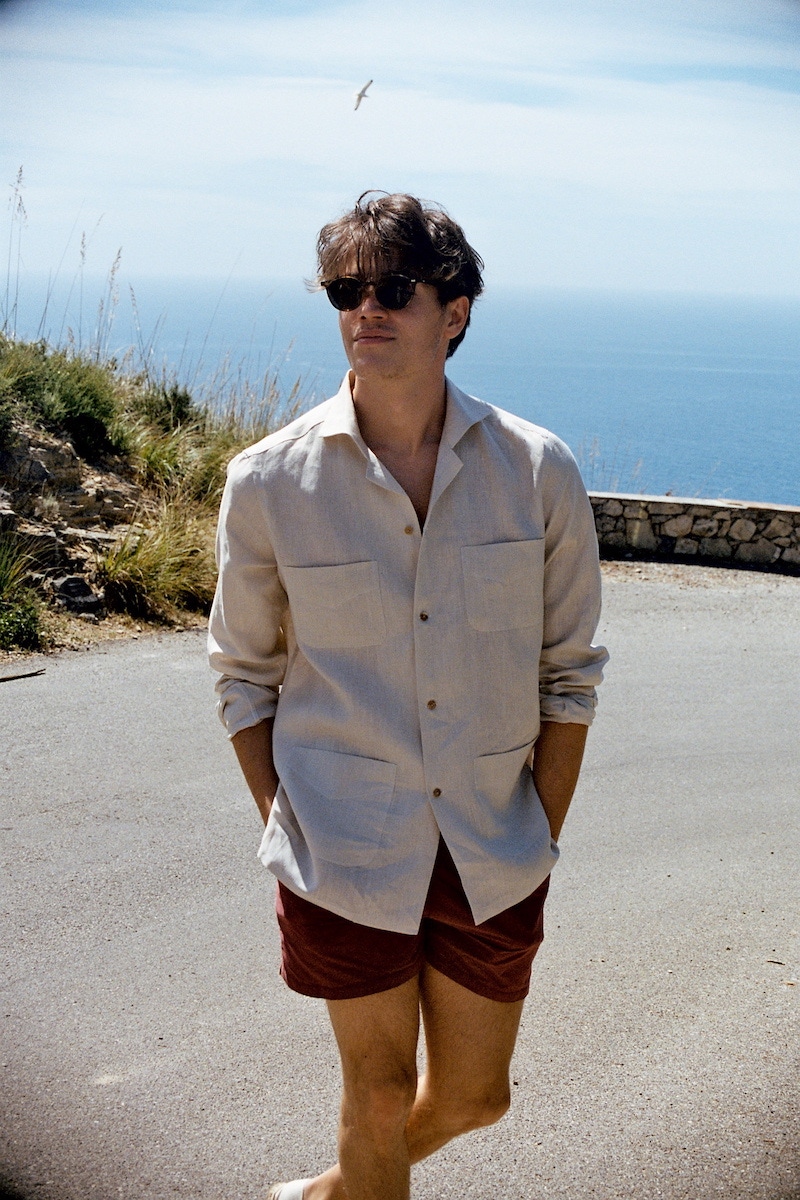 Shirts
Not that widely available on the market, terry cloth polo shirts really come into their own for a trip to the seaside. If you do select a polo shirt in terry cloth, make sure it is made by the best craftspeople. Some versions fall short, when they are made in a miserly thin texture, and come in an unflattering shape. A generous fit (not baggy) should be favoured to emanate a degree of nonchalance, whilst maintaining a level of sophistication. The terry cloth also serves a great purpose in absorbing perspiration from the heat, and excess water on your skin from a dip in the sea. Picasso regularly stopped for lunch in his thick terry burgundy polo shirt near his home in Cannes. Some people overthink the level of smartness on the French Riviera – one of its smartest and both famous exiles, the Duke of Windsor frequently donned a terry cloth polo shirt when out and about. It is no good wearing one of your cotton dress shirts to the beach. By the time you've got there it will be sticking to your skin. Linen should be the fabric of choice, but again it doesn't have to be that formal. Choose a shirt that is of a relaxed fit, which may even be decorated with wide horizontal stripes or of a vibrant colour, to take the joviality up a few notches. Slim fitting linen shirts can look a little stiff, when you're surrounded by stylish and carefree beach goers. With linen's slightly ruffled texture, the shirts emit a certain rakish confidence when at a smart beach restaurant. A shirt with a camp-collar, preferably with one chest pocket to house your phone or cigarettes is also a great option for a full day at the beach. It also evokes sultry, rum-soaked nights at the waterfront bar.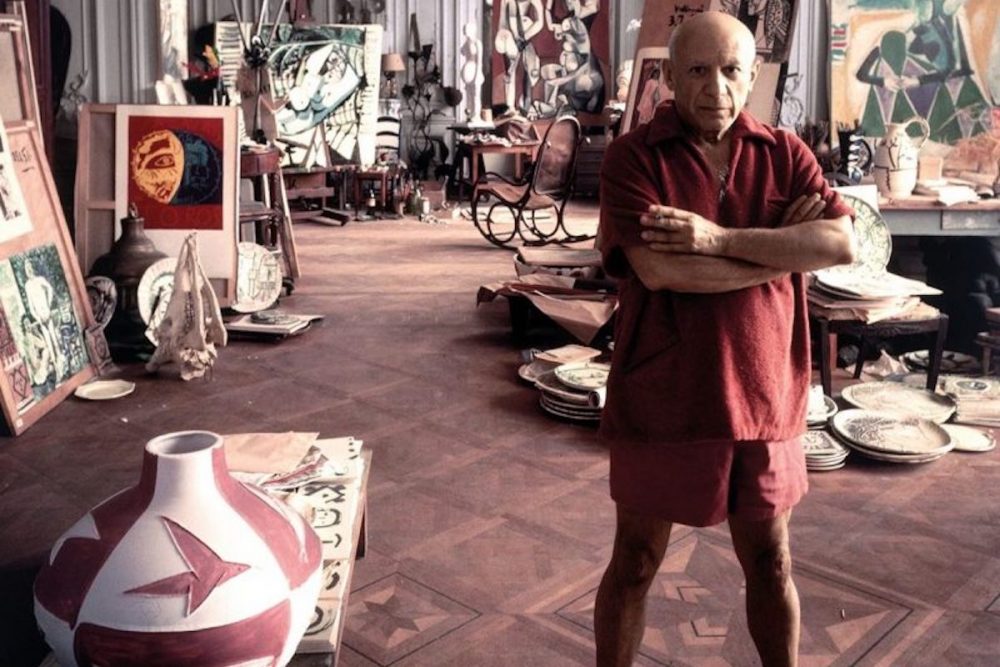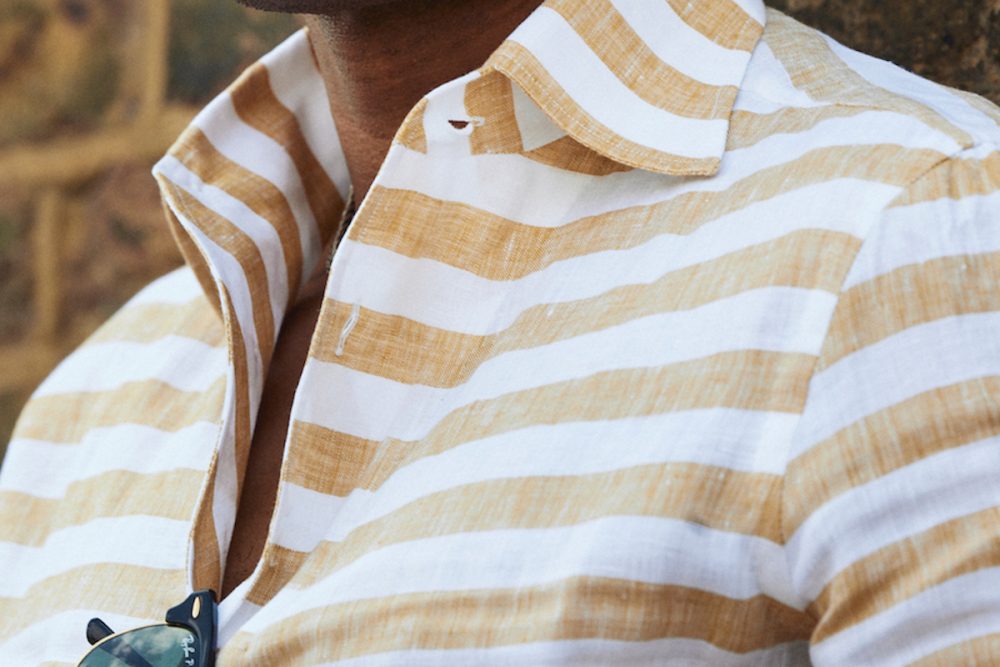 Accessories
It would be irritating if you have to separate yourself from the crowd and the fun, by staying in the shade because you've forgotten your sunglasses. A Panama hat can get you out of trouble, but it can't match a pair of high-grade tinted lenses with a classic frame. Again, emulate the icons of the '60s such as Michael Caine, and opt for timeless tortoiseshell Mazzucchelli acetate frames, as the garish designs never cut it in smart beach destinations. Finally, a lightweight canvas bag with handles, will safely house your beach towels and other possesions.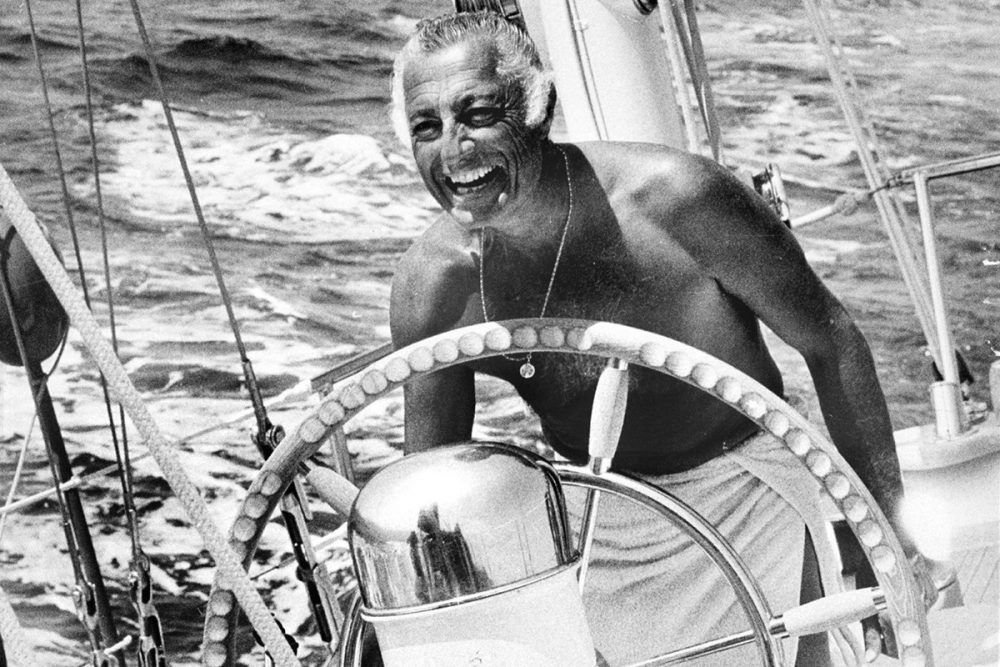 Footwear
In some very chic destinations, you might see gentlemen sporting a neat pair of penny loafers. With the grit of the sand, dirty pebbles, salty water and potential for lengthy walks, it is best to not have the worry and keep them for more forgiving terrain. If you're in a quandary about what footwear to choose, take heed from some of the menswear icons who enchanted the Riviera with their rakish behaviour, such as James Mason, JFK, John Wayne and Porfirio Rubirosa. Not exactly from glamorous origins, espadrilles were adopted in a big way by the smart set on the Riviera, and with their durable, comfortable and nonchalant attributes, they are the perfect shoe to wear down to the beach. A pair of Fisherman sandals straddle the line between chic and casual, and are a wise choice, but only if you're not hiking long distances.