MEET ME AT THE MAYBOURNE
Los Angeles has a new player in luxury hospitality — and not before time. The Rake savours the style and charm of Maybourne Hotel Group's first North American property...
If I'm being honest — as you always should be in matters as serious as relaxation — there aren't as many options for the luxurious shelter seeker in Los Angeles as you might think. There are lots of hotels, sure (an almost insane amount, actually, until you remember that L.A. is more like several cities in one). But places where you want to stay? Beds you want to lie in? Amenities you want to use? Neighbourhoods in which you want to stroll — and that won't keep you caught in traffic when you're trying to get where you need to go? In reality there's only a few. And of those happy few, let's be clear, many have seen better days, days they'll happily tell you about while charging you an eye-watering sum for a room whose interiors haven't been updated in 20 years. I say this with love, by the way. Hollywood is a town built on legends: a good story is half the battle. The Maybourne —Beverly Hills' newest arrival on the luxury hotel scene — does not have any local legends to point to. But when The Rake asked me to pay a visit, I was more than happy to discover that what it lacks in Gilded Age stardust it more than makes up for in taste, comfort and convenience.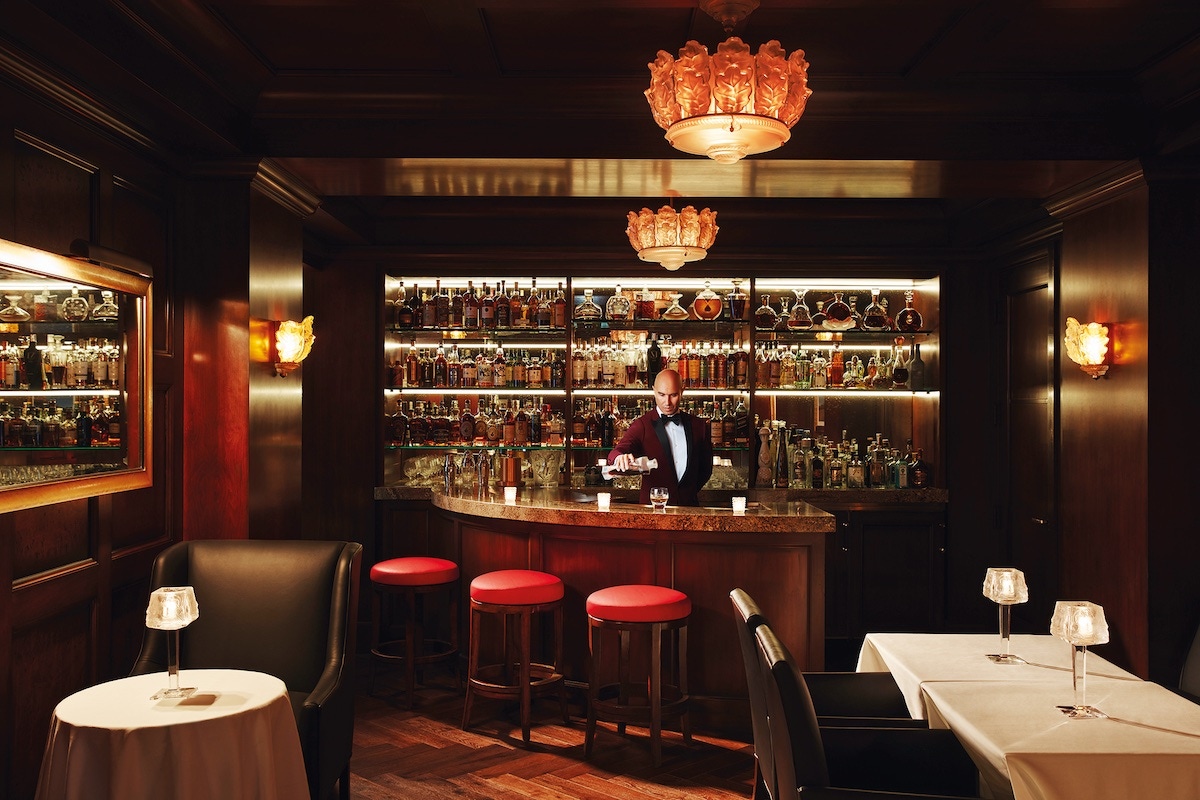 Situated within Los Angeles' famous Golden Triangle — the upscale shopping district catering to local denizens and their tonier visitors — The Maybourne Beverly Hills is the first North American property from Maybourne Hotel Group, which you may know for some of London's more beloved stays: Claridge's, The Connaught and The Berkeley. Their newest hotel was owned and operated by Montage Hotels & Resorts until it changed hands to its merry new ownership in April 2020, and has only recently emerged from its full facelift. No shame in that, this being L.A., as long as the work is good, and I am happy to report that it takes all of two seconds to see how much it has been improved.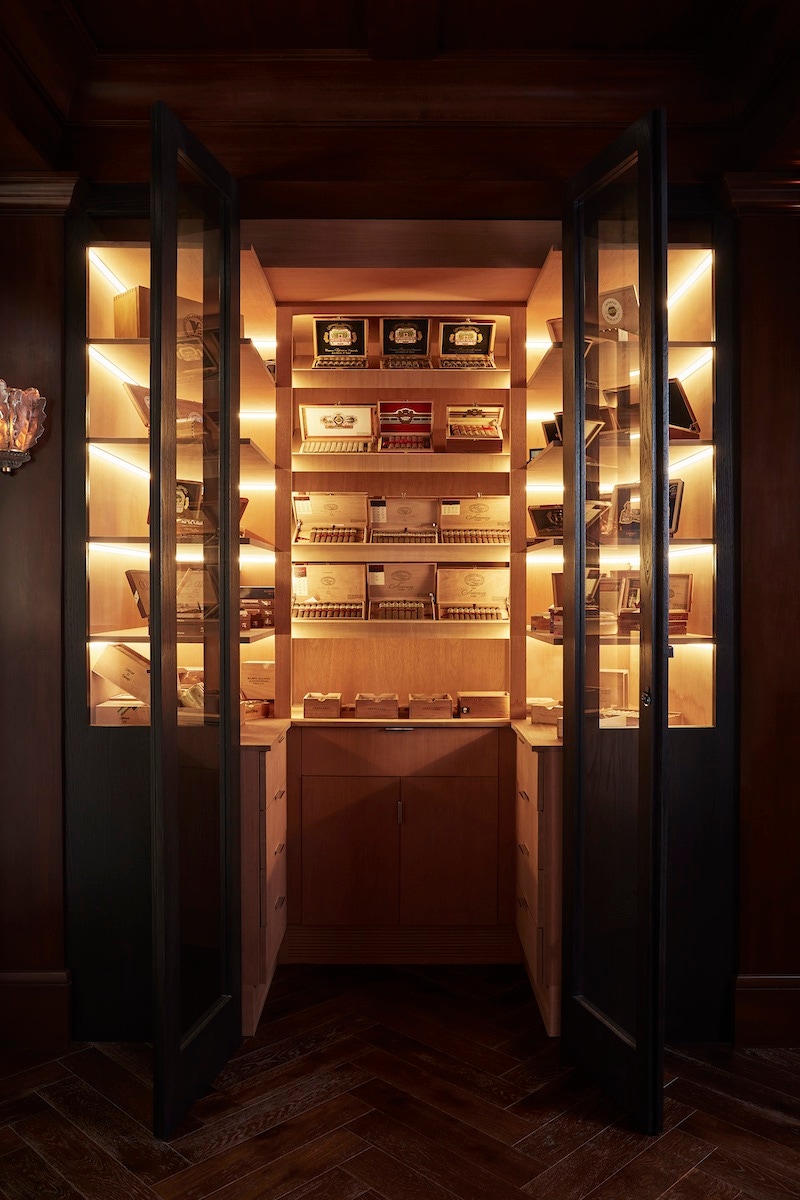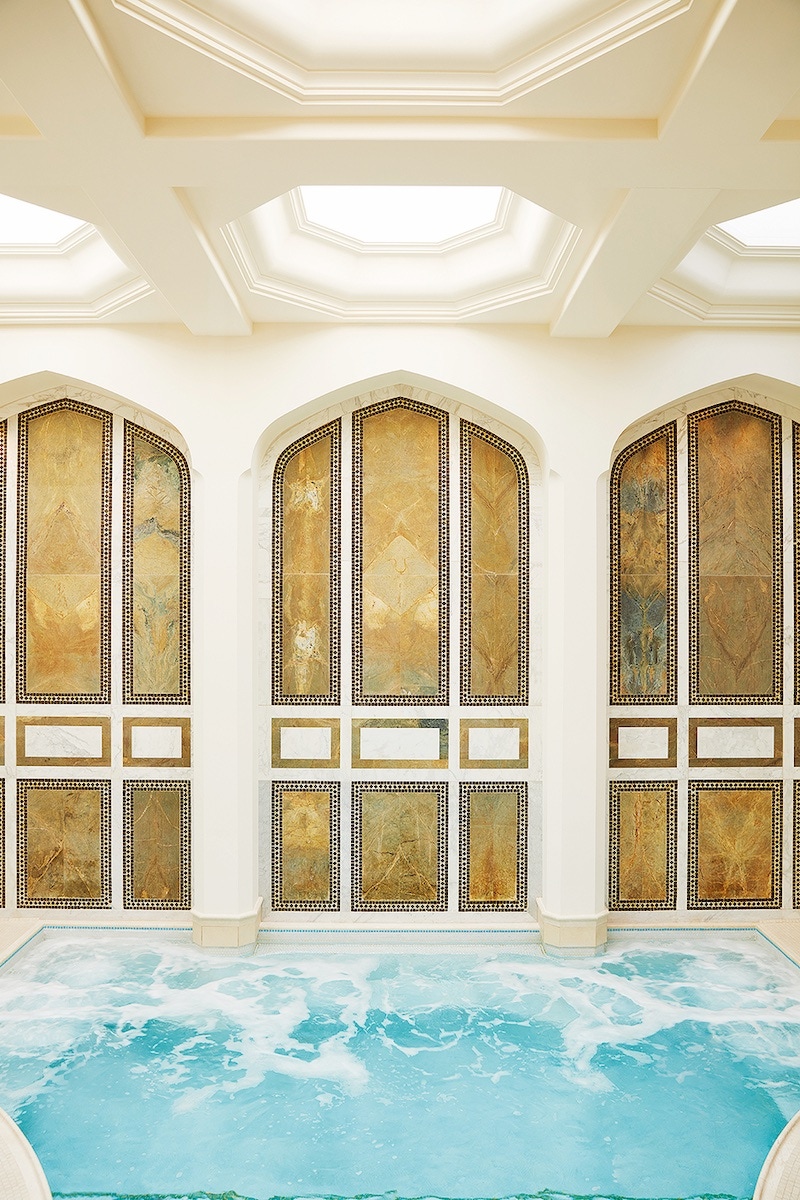 Pass the cortège of Lamborghinis, Ferraris and Bugattis parked outside and enter the calm marble lobby. On your left there is a jewel-box of a new bar, designed by the interiors whizz André Fu and centred around a bar carved from Turkish green onyx with polished nickel accents, over which they sling all manner of decadent cocktails. (Handmade sheer panelling by the French artisan Pietro Seminelli protects the not-so-innocent from any passerby.)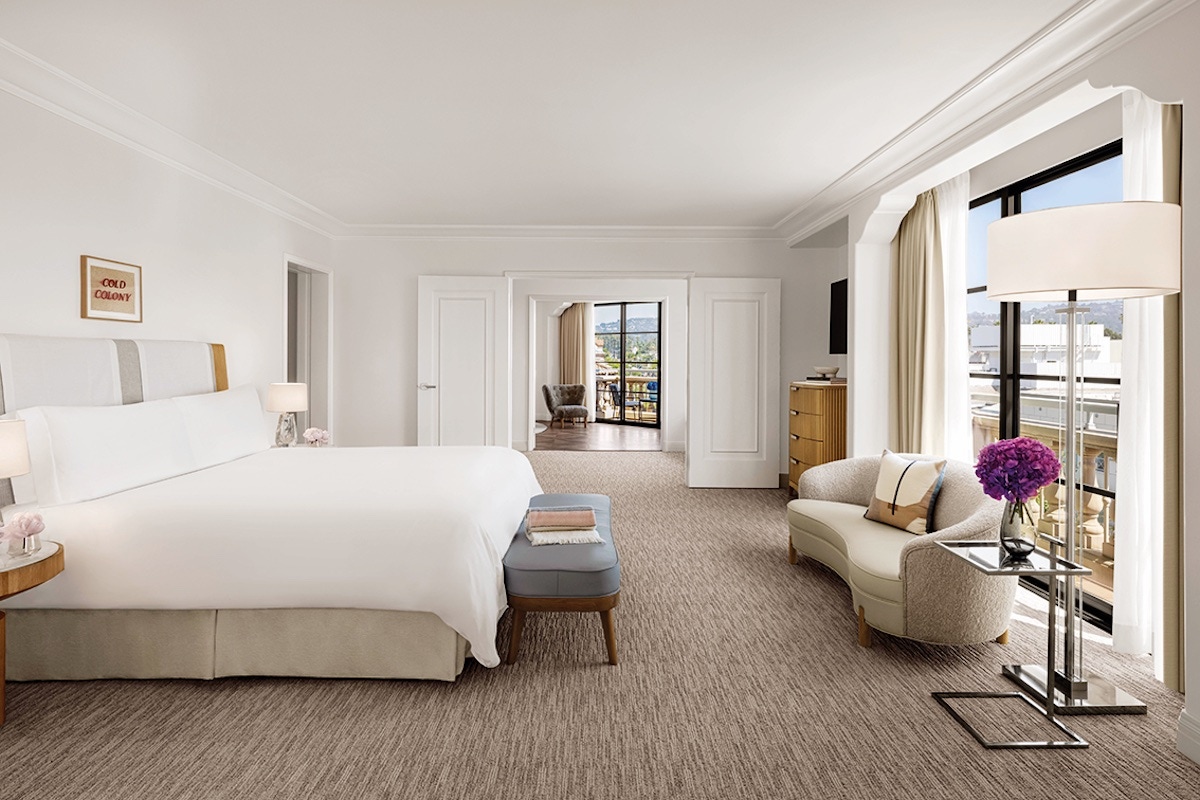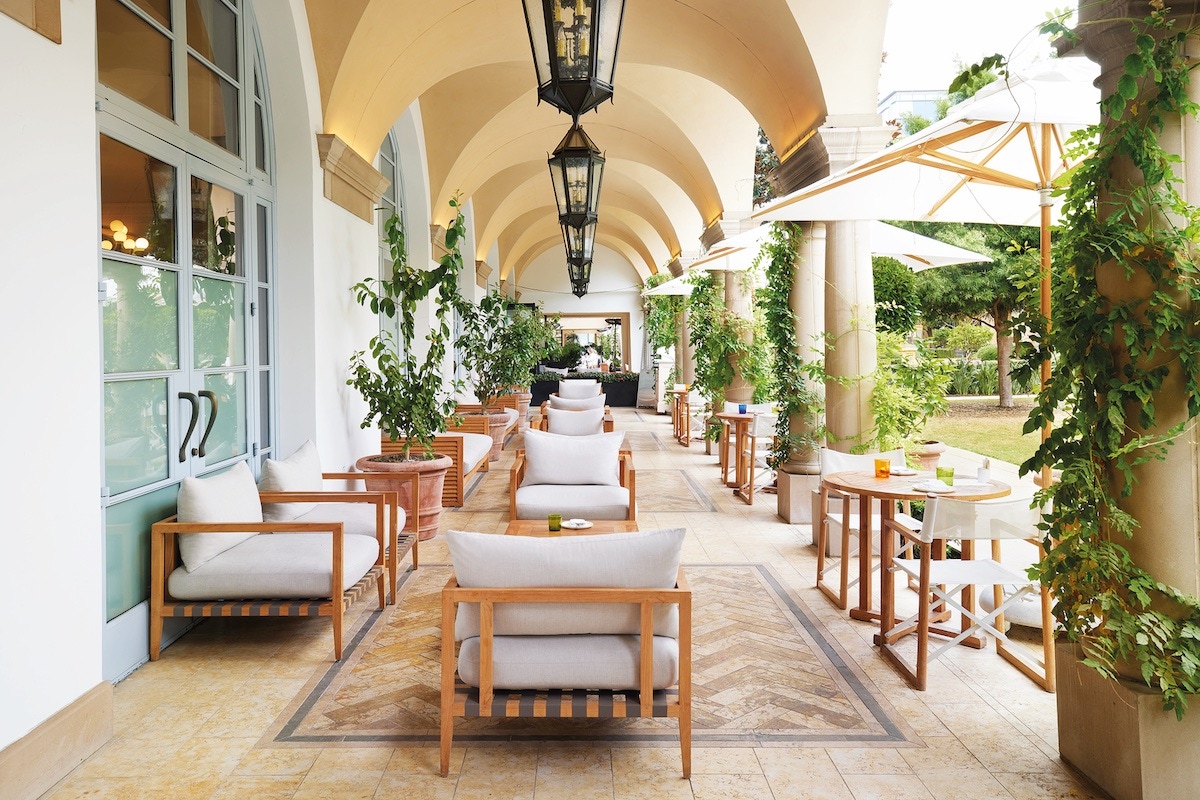 Back in the lobby, a few martinis the wiser, see which investments in the art world have particularly paid off: works by Damien Hirst, Petra Rös-Nickel and Harmony Korine are here, and 'The Mirror', a large Louise Bourgeois sculpture, alerts you to the elevators. Down a large open hall there's The Terrace, where you can find all-day seasonal California cuisine in a chic al fresco setting, or, inside, encircled by smoky blue leather banquettes perfect for both a raucous dinner party or an intimate tête-à-tête. Read the full feature in Issue 81 of
The Rake
- on newsstands now. Available to buy immediately now on TheRake.com as
single issue
or
12 month subscription
. Subscribers, please allow up to 3 weeks to receive your magazine.