The Cutting Edge: Michael Browne, Chittleborough & Morgan
Change is afoot in the hallowed halls of Savile Row, as the British bespoke tailoring industry adapts to the changing nature of menswear. A new generation of talented craftsmen is emerging, chief amongst which is Michael Browne, inspirational Cutter at Chittleborough & Morgan.
It is with no small trepidation that I must inform you dear reader, in the corridors of tailoring-power; an existential crisis is afoot. The last few years have heralded a seminal shift in luxury menswear; dress codes are devolving and the requirements of modern tailoring have become more fluid. Multi-functional clothing is now
de rigueur
, as outlined in '
Rakecreation: The Rise of Casual-Formal
', penned by our dear Founder last month. Whilst one suspects, peering through the mullioned windows of Savile Row, that certain ranks within the old guard are sensing an impending sartorial Armageddon, hope endures. Other quarters are more optimistic, believing (as
The Rake
does) that this seismic shift in menswear has the potential to pilot the suit's evolution to ever-loftier heights. In particular, an up-and-coming generation of talented craftsmen is emerging, confident in the power of the suit to adapt and retain its relevance in luxury menswear. Foremost amongst these bright young things is the frankly inspirational Michael Browne, Cutter at Chittleborough & Morgan. Michael has worked alongside the legendary Joe Morgan for the past four years, and during that time has gained a deserved reputation for masterminding some of the most brilliant contemporary tailoring in Britain. As Michael puts it 'I've always believed that when you approach something with passion, you're going to be recognized for it; that's why I went to Joe Morgan when I joined Savile Row - Joe is a rare master - he loves what he does.' Where does this bent for contemporary tailoring come from? Funnily enough, it's something of a reaction to Savile Row's particularly traditional way of doing things. 'Savile Row has always stuck to its story: 'we're exclusive, we're a gentleman's club - we only make for certain individuals' - in an environment like this its hard to move forward. The Savile Row Bespoke Association has done lots of good things but there's further to go.' Bold statements like this reinforce the impression that there's something of a generational gap on the Row at present - and the old tradesman is slowly giving ground to a younger generation of passionate artisans: 'I used to hate it when people referred to bespoke tailoring as a 'trade' - treating it as a job like any other. Now, more young people are studying cutting and tailoring because they care about the craft, they approach it from a fashionable perspective and have an interest in style.'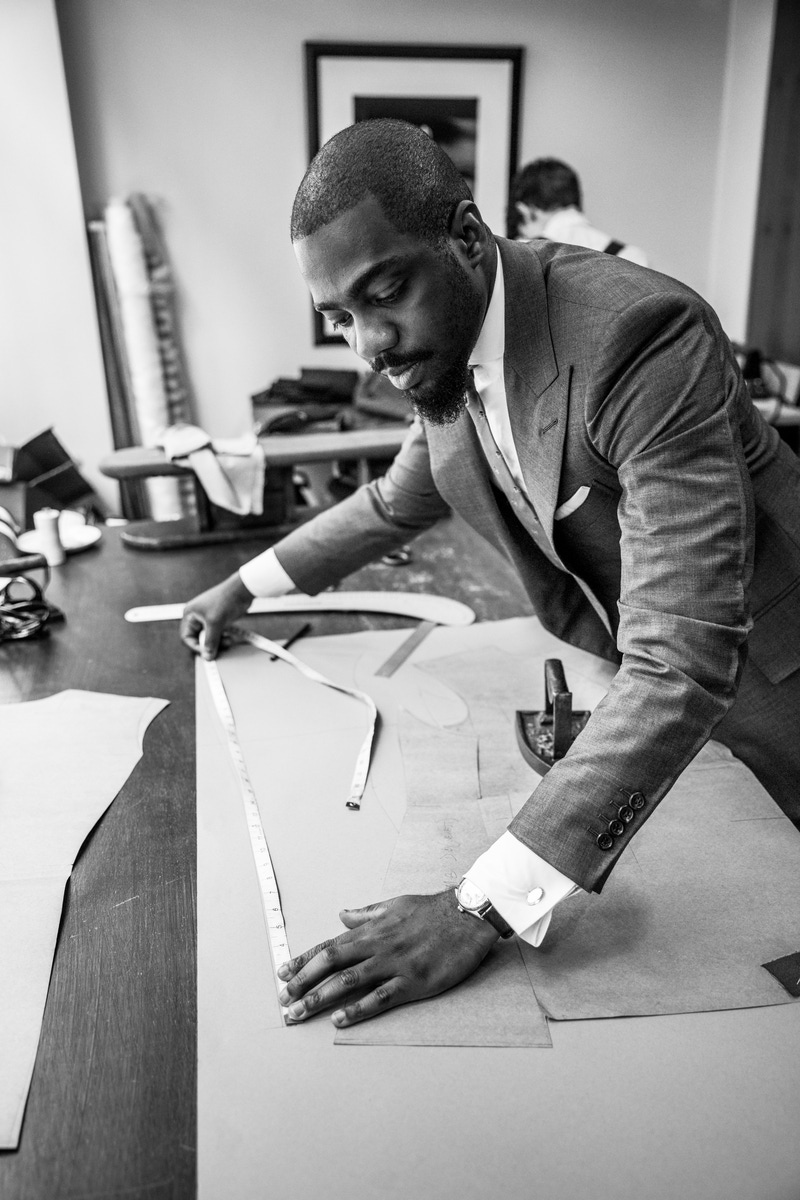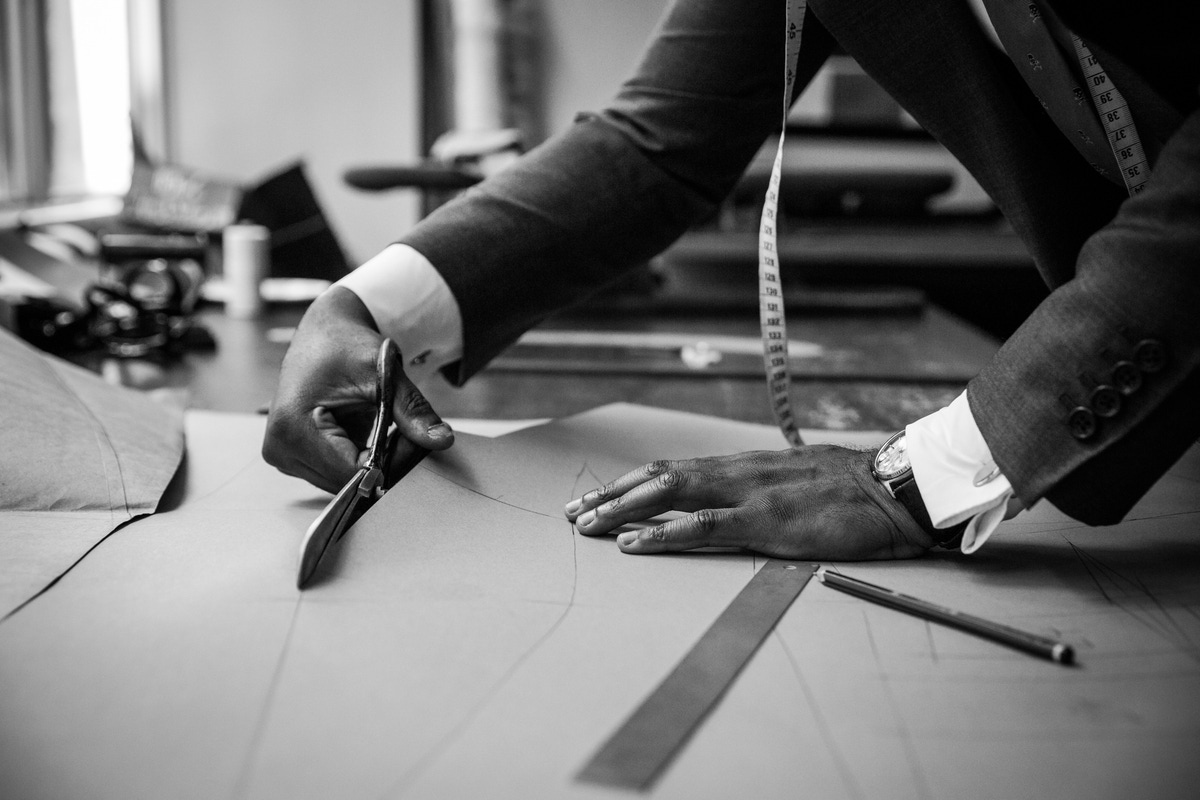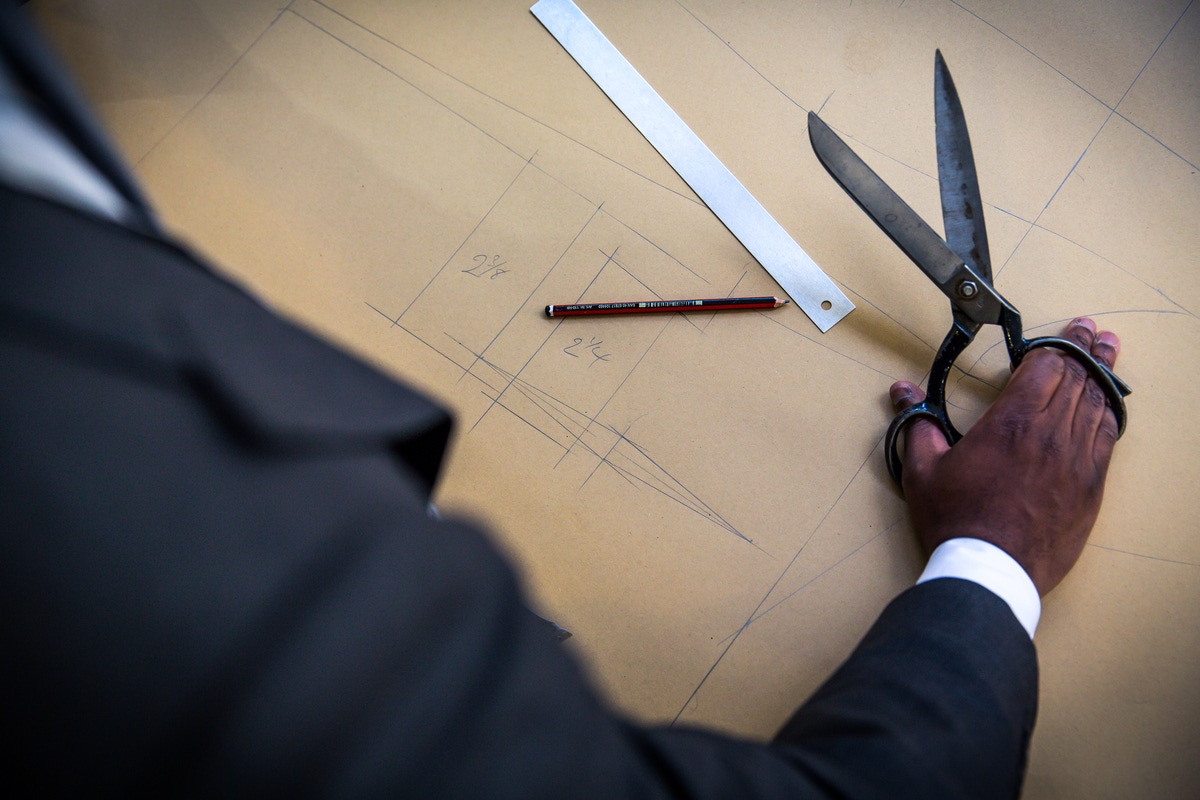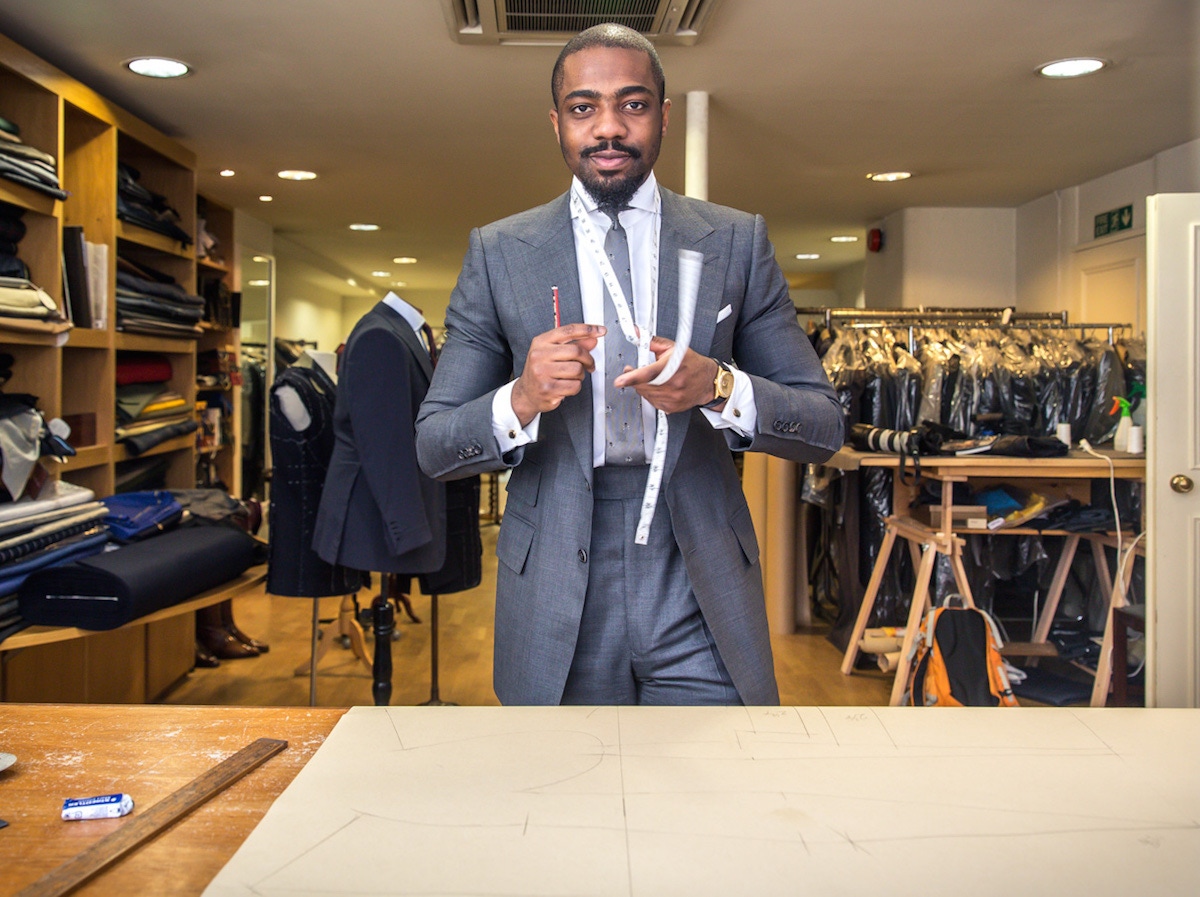 What is more, this emerging passion for dynamic, design-driven tailoring on Savile Row has arrived at precisely the right time according to Michael: 'customers now; they're young, informed and they know what they want. They want to buy into something legitimate - if it's the best then they want to know 'okay, why is this the best suit? Why should we pay so much money for it?' - they want information and knowledge. We [bespoke tailors] can't be so passive about what we do anymore. Imagery, visuals, social media, directed consumers; they're all at the front of luxury retail today, so this has to apply to tailoring too. I'm a consumer myself - I get it.' Indeed, apart from his own excellent Instagram feed (he practices what he preaches), Michael differentiates himself quite simply through his extraordinary approach to bespoke tailoring: 'I don't consider myself a bespoke tailor anymore, I consider myself a couturier because the term 'bespoke' is losing value - it's thrown around so loosely these days.' He is of course referring to another challenge that Savile Row has to combat: the growth in manufactured made-to-measure tailoring. According to Michael, this growth is no bad thing, 'made-to-measure caters to a certain customer - not everyone can afford full bespoke', but it does pose certain challenges for bespoke tailors: 'if made-to-measure is gaining ground, then bespoke has to retain its value above and beyond made-to-measure quality.'
'I put my clients through as many fittings as I need to because it has to be the best suit; it has to fit the best it can, it has to make the client look the very best that it can.'
His solution is simple; made-to-measure by necessity involves compromise, whilst bespoke tailoring should compromise on nothing. 'I put my clients through as many fittings as I need to because it has to be the best suit; it has to fit the best it can, it has to make the client look the very best that he can.' For Michael, this necessitates an absolute technical rigour and artistic eye from start to finish. Although he's technically a cutter, each and every commission he accepts benefits from his skill as a coat maker: 'I often canvass jobs myself and make shoulder pads individually for each client. Generally speaking, a bespoke tailor will employ the same basic formula for every customer; they'll use the same pre-fab shoulders and canvasses for all their clients. With couture, you can't use formulas - couture is a creation truly specific to an individual.
'When I work with a client, I sit and design the garment with them, explain what I'm doing and why - talk through the proportions I know will work, the concept behind the design and so on. I'll draft and cut the pattern, and also prepare the correct trimmings. I'll make it up for a basted fitting, fit it on the client, rip it down, adjust it and repeat the process for as long as I need to. Only when I'm satisfied with the fit and pattern will I trust someone else to take it from there; put the pockets in, put the facings on etcetera.'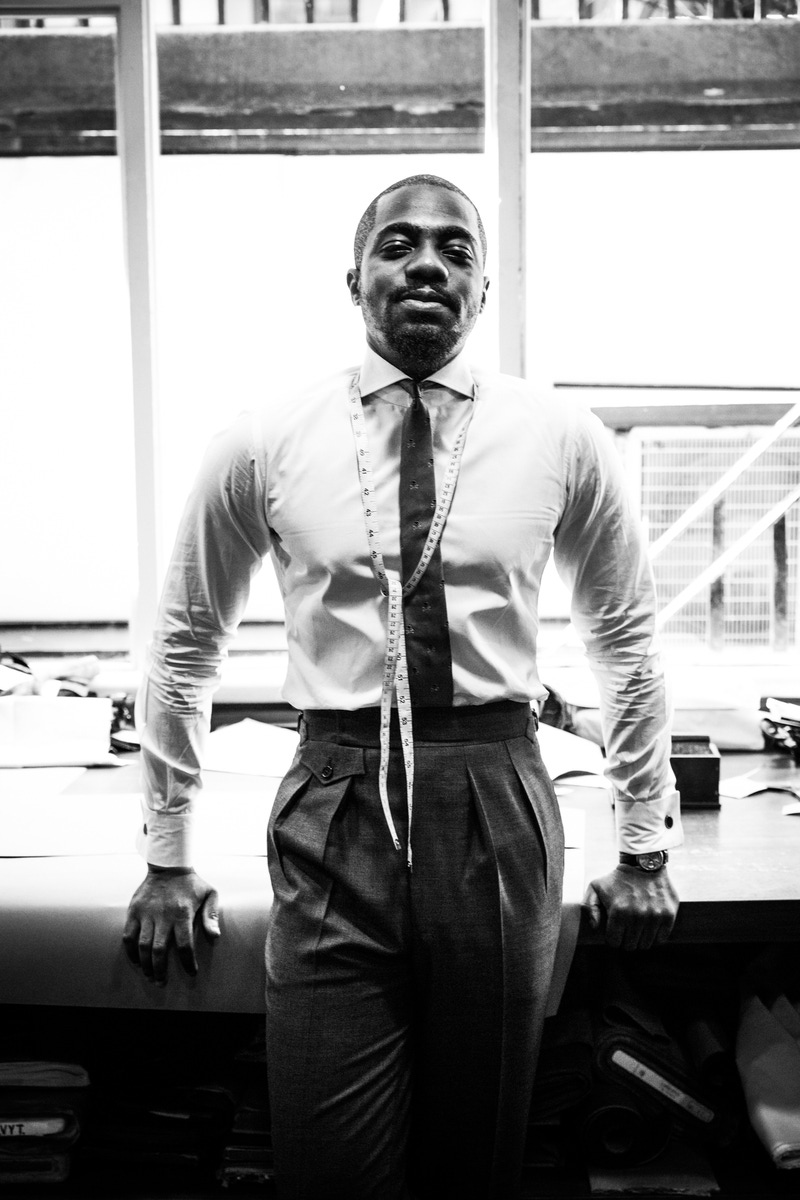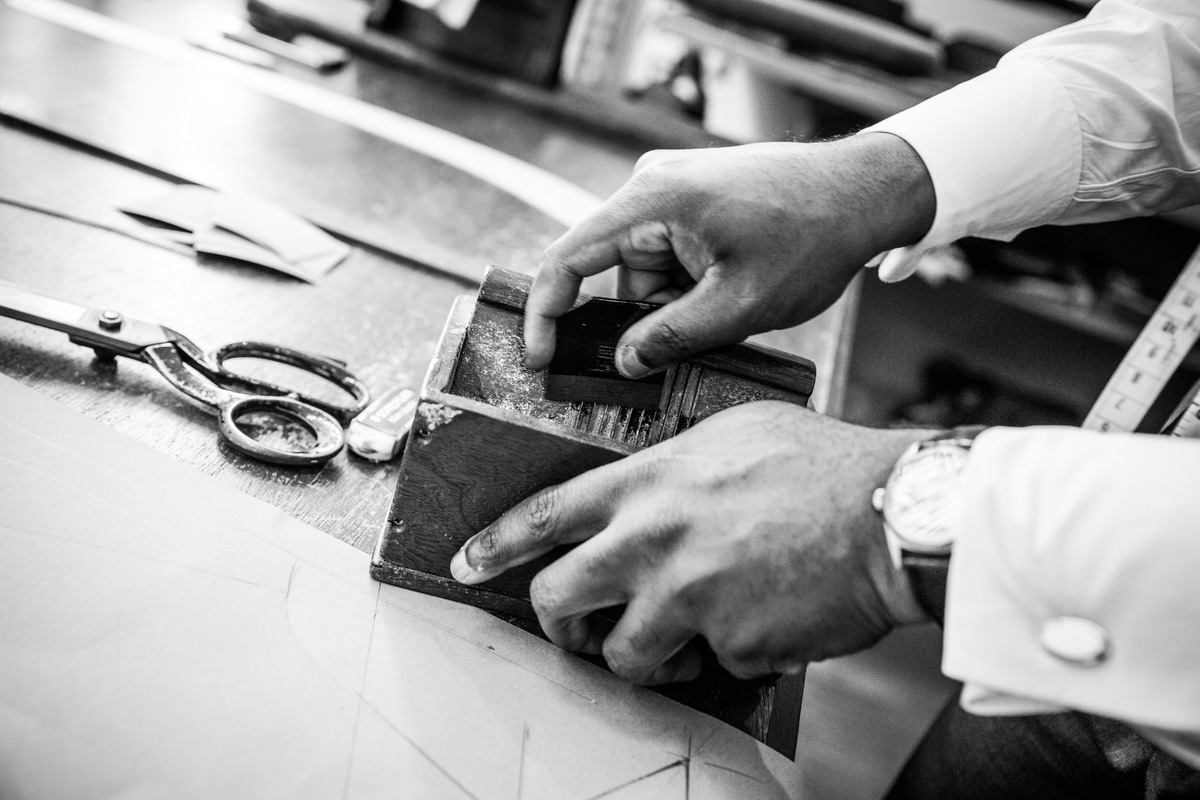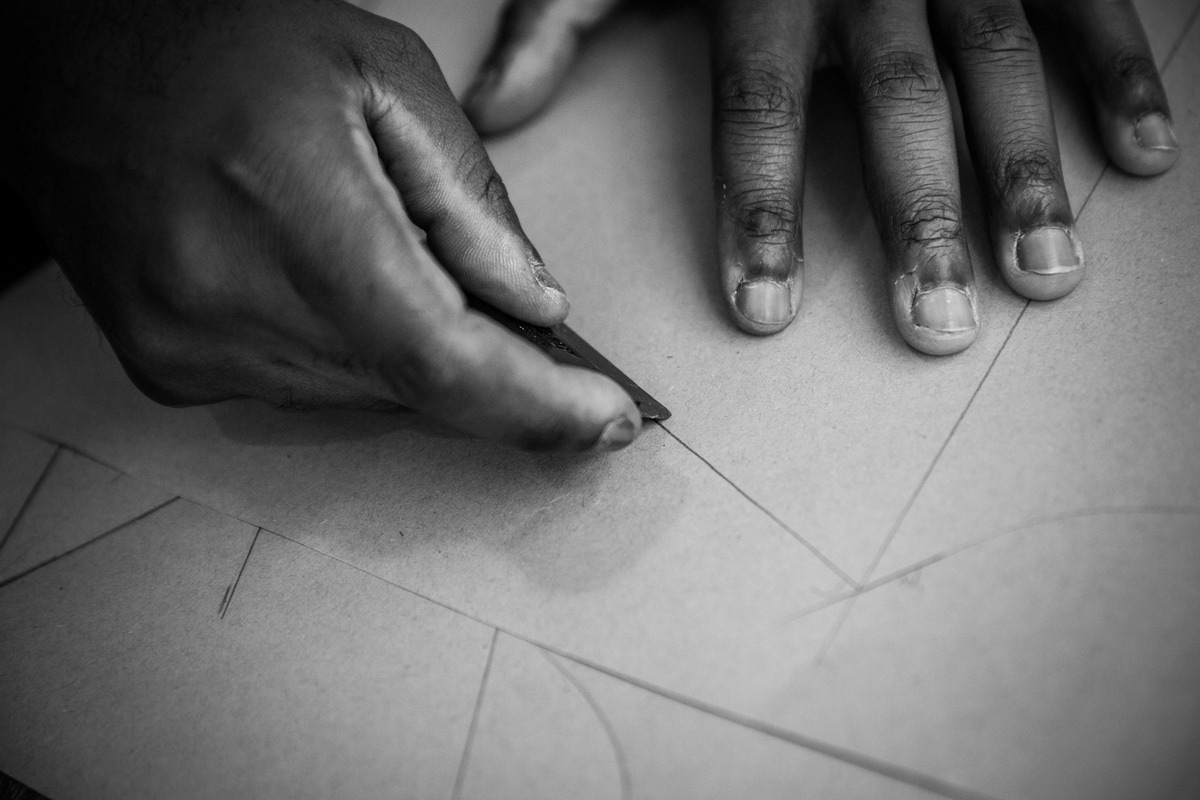 Michael's work is thus intimately focused not only upon craft, but upon design too - and tellingly, he refuses point-blank to prioritise one or the other. 'I always approach someone's figure with a view to enhance it, and I can't always do that with the same cut. When you draft the pattern you have to give him the right shoulder line, the right chest, the right proportions and disguise the imperfections that you need to - that's the design element. The tailoring itself is what takes this vision of an individual's figure and brings it to life in three dimensions, and that's where craft comes in - so how can I choose between them?' Intriguingly, Michael also applies this uncompromising two-fold philosophy to his casual clothing - you might walk in on one day to find him in an exquisite three-piece sharkskin suit, bespoke shirt, slim silk tie and Gaziano & Girling suede loafers, and the next day find him in an open collar, bespoke bomber jacket, crisp cavalry twill slacks and sneakers. Why so? 'What I wear personally, I have to be comfortable with. Let's face it, the world we live in is a modern place; lots of people want to go to the gym or out for drinks after work or have to whizz around to meetings, or from city to city - lifestyle is different. There are ways around that with bespoke; it's down to styling, getting the right pieces together and making sure that your clothes are multi-functional. I don't think it's practical to always be in a suit any more, or to wear a pair of traditional leather shoes twenty four-seven, and the modern man is coming to appreciate that.
'Tailoring now needs to cater to a lifestyle, rather than an occasion'.
'For me, tailoring now needs to cater to a lifestyle, rather than an occasion. The industry needs to adapt to this modern mode of living; people buy into a lifestyle today, not just a product. That's why Ralph Lauren and TOM FORD are so successful - they cater to a lifestyle. Tailors need to understand that they should offer the same, in a contemporary, relevant way.' How would Michael go about doing this? 'I'd love to be able to just create a whole wardrobe for a client and tailor it to his lifestyle as an individual. Wouldn't that be the best thing ever?' Indeed it would, and in the hands of talented tailors like Michael, one hopes that this will be a very real possibility on Savile Row before too long.
Photography by Piers Cunliffe.