Modelling Good Health: the Be Well Collective
July 2nd sees The Rake partnering with the Be Well Collective to host a night of charity fundraising at The Corinthia Hotel in London.
July 2nd sees The Rake partnering with the Be Well Collective to host a night of charity fundraising at The Corinthia Hotel in London. The Be Well Collective is a not-for-profit organisation that aims to support the mental and nutritional wellbeing of models in the fashion industry. We're thrilled to be part of this event, not least because Sarah Ann Macklin, the Be Well Collective's founder, is a long-time friend of and contributor to the magazine, but also because we are excited to offer six incredible lots in a live auction, 20 lots in a silent auction, and a raffle featuring 10 amazing prizes. The money raised from this auction will allow the Be Well Collective to implement projects which will support nutritional and mental wellbeing for all models within the UK fashion industry. 
To see all the lots, register to bid and purchase raffle tickets, click here.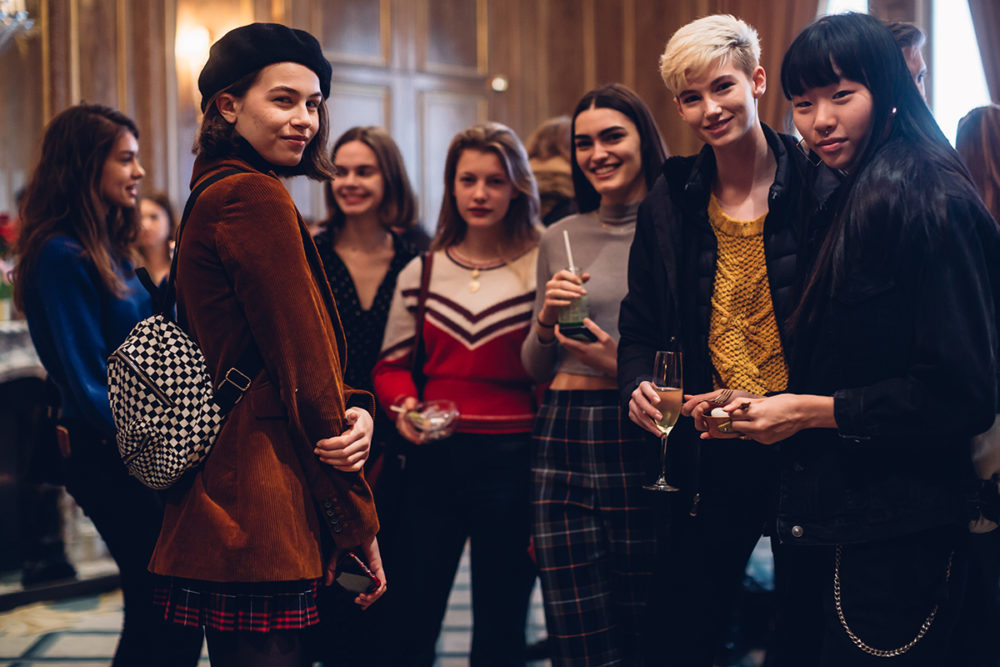 "Our support of the Be Well Collective is part of the natural progression of The Rake magazine, first from a print publication to a rapidly growing e commerce business and now from an editorial voice that chooses to support ethical initiatives such as the one created by our friend Sarah Ann Macklin," says The Rake's founder Wei Koh. "The Be Well Collective, which has been endorsed by the British Fashion Council and the British Fashion Model Agents Association, aims to bring mental health and nutritional education and support to the entire new generation of British models. As a men's luxury magazine based in London, we could never successfully create the evocative narratives so integral to our identity without the women and men of the British modelling industry and feel it is an ethical imperative that we support this great cause founded by an exceptional person." Among the six live auction lots - which you can also bid for online by clicking
here
- are:
Chopard Mille Miglia Classic Chronograph 42mm-diameter watch in stainless steel.
As the official timekeeper of the world's most famous regularity race for classic cars, Chopard has created the Mille Miglia Chronograph self-winding stainless steel watch for men. Inspired by the beauty of classic cars, its elegant curves, silver dial inspired by vintage car bodies and the chronometer-certified engine evoke the perfect balance between automobile design and mechanical watchmaking. With an emblematic rubber strap evoking 1960s Dunlop tire treads, this bold timepiece adapts flawlessly to the wrist. Reference 168589-3002 
Lot Value £8000.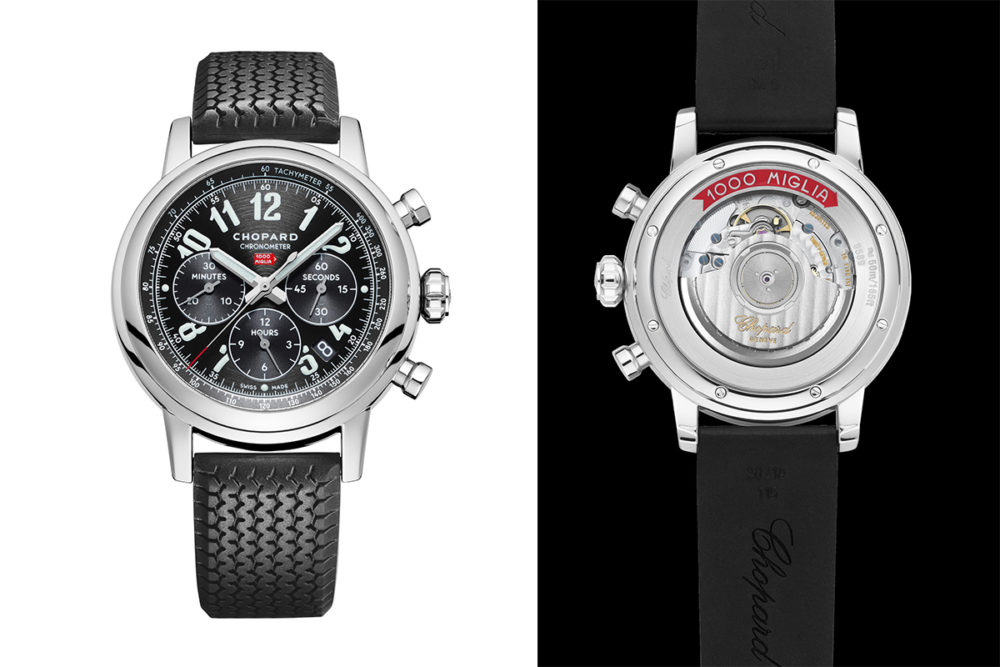 Private jet for four to an exclusive shoot in Northern Ireland, Lot Value £15,000.
This includes travel to and from Northern Ireland on a private jet supplied by 
Xclusive Jets
, including champagne on board. Following arrival at the stunning countryside location the winner will experience a day's private driven game shooting in the heart of North County Antrim with chef and restauranteur François O'Neill, followed by a game lunch. This return trip can be booked from London Luton or London City Airport. To be used within 12 months.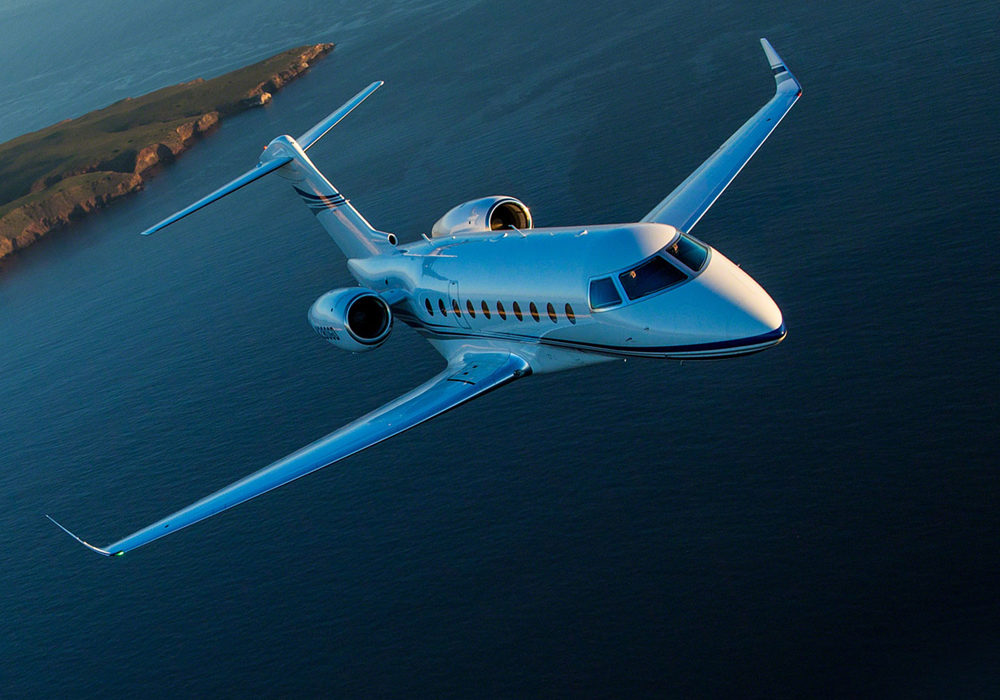 His and hers bespoke Cifonelli evening suits,
Lot Value £12-15,000.
Massimo et Lorenzo, the 4th generation of the family, are masters of bespoke. The house has become known for its signature shoulders and cigarette sleeves. At least three fittings are required to reach the perfect fit and then approximately 80 hours are involved to create a bespoke suit with all the details a discerning customer can expect: Milan-style buttonholes, step collars, mousquetaire cuffs, half-belts, special lapels and many other stylistic devices of your choice.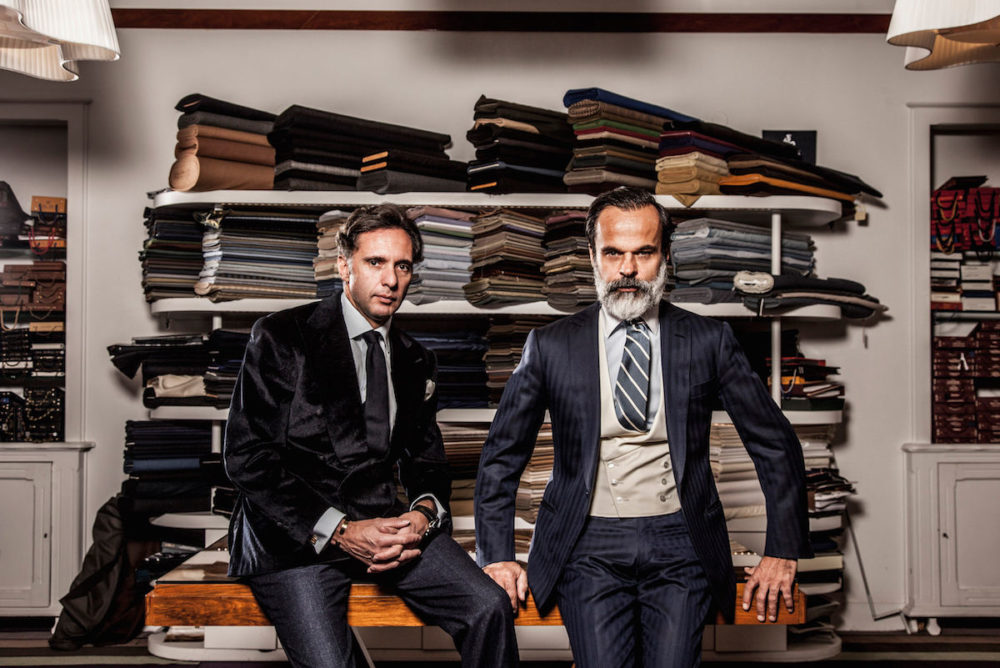 Bradley Theodore painting (acrylic on paper 70x50cm),
Lot Value £12-£15,000.
Born in the Turks & Caicos, Bradley Theodore now lives in New York City where he is an integrated part of the art scene. Theodore's signature 'Dia de los Muertos' style is instantly recognisable, and his energetic use of colour, bold paintbrush strokes and stripped-back skeletal figures has led his work to be compared to that of fellow New York street artist, Jean-Michel Basquiat.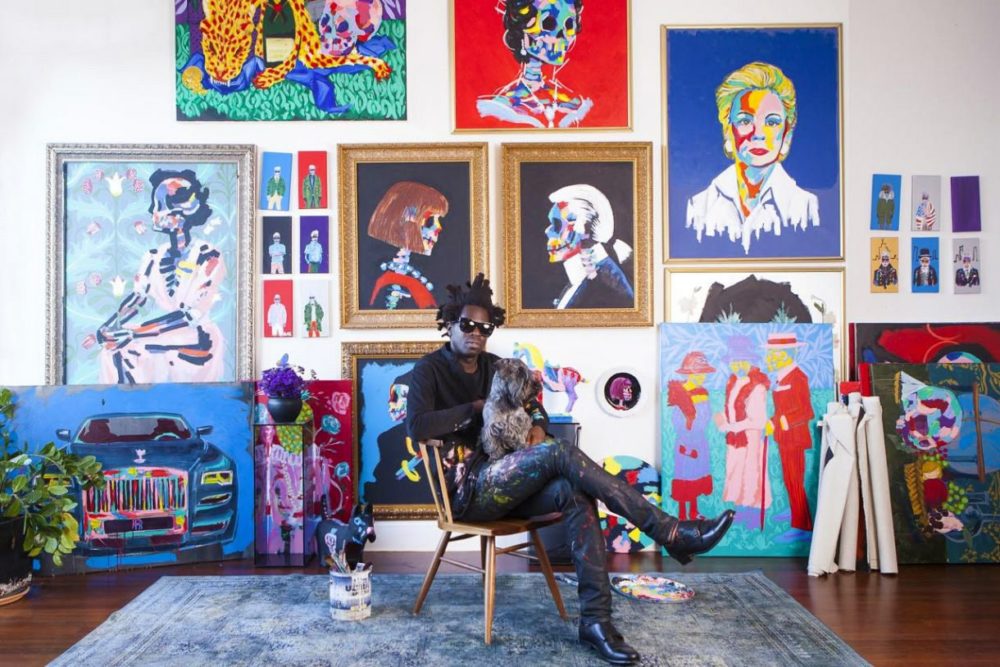 About Sarah Ann Macklin
Sarah Ann Macklin's mission is to make nutrition relevant to everyone. Macklin understands how nutrition, a science once associated exclusively with elite athletes, can have a huge influence on the everyday health and wellbeing of ordinary citizens and bring about life-changing benefits to those affected by illness and conditions such as diabetes. In April 2018 she joined Dr. Aseem Malhotra, Sir Richard Thompson (the Queen's former physician), and Hanno Pijl (a professor of diabetology) at the European parliament to present their findings on dietary guidelines and their link to the Type 2 diabetes epidemic in a campaign entitled, 'Big Food and Big Pharma: Killing for Profit?'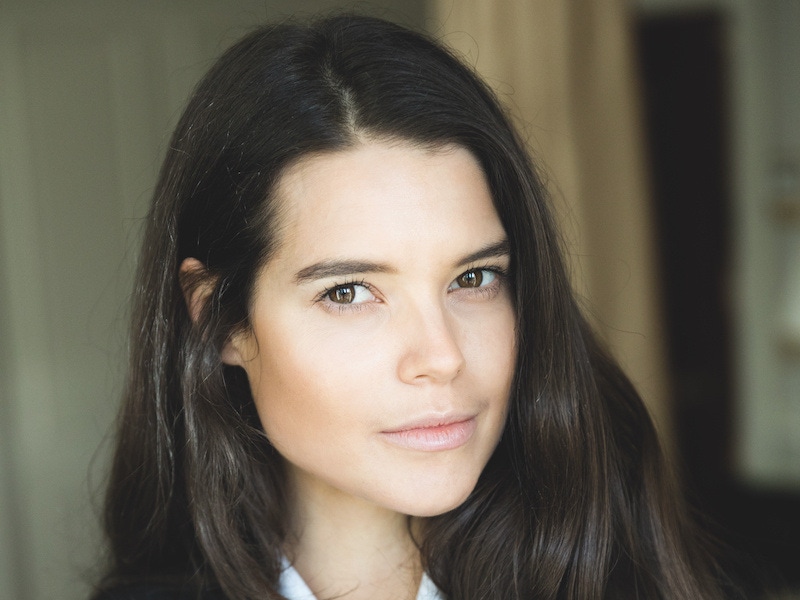 Macklin's 12 years as a successful international model showed her how young women are expected to look and perform at their physical best without being offered nutritional guidance. For Macklin it was a serious oversight that models who were expected to conform to certain aesthetic standards were not being educated in achieving these goals by eating to enhance their health, wellbeing and mental energy. Inspired to bring the science of nutrition to the fashion industry, Macklin embarked on a 2 year HND in Human Nutrition at Oxford College, and a further 3 year Human Nutrition Degree at London Metropolitan University where she achieved a first-class honours BSc in Human Nutrition. Macklin practises at London's renowned ROC Harley Street Clinic. There she consults, advises and performs scientific analyses on a wide variety of professionals, showing how they can build a diet to positively impact every dimension of their lives.
Follow Sarah Ann on instagram @sarahannmacklin and @be_well_collective.