MP Massimo Piombo: Elegance in imperfection
As Tom Stubbs Financial Times says: "Massimo Piombo Collections are the work of the exuberant Marco Polo of fabric connoisseurs, deployed like a Blue Note Jazz artist dressing a super dapper Italian aristocrat. Unique stuff, I rather like them."
There appears to be no median with Massimo Piombo. It is why he's the source of fixation by fashion editors yet deemed an esoteric character by those who are not as creatively receptive. Promoting an alternative vision of luxury; one that finds elegance in imperfection, you can't help but think he isn't plagued by the zealots of spartan tastes who have been slow to endorse his eccentricities. Massimo Piombo has in fact been a seminal figure in the industry since the 1980s. Through his eponymous clothing label, Piombo, and latterly through MP Massimo Piombo, he's curated a timeless-yet-unique clothing dimension that is ordained to enhance personality, style and individuality. It stems from Massimo's own curiosities. He looks at style through a different lens; one that is deeply emotional and one that is absolutely connected to the world of art. The way he focuses and defines beauty is perhaps more intense than his contemporaries. When others look more locally for inspiration, Massimo can be found in far-flung territories extracting his own interpretations of beauty. But on his return you see the foundation of adept Italian tailoring throbbing with details from multifarious cultures.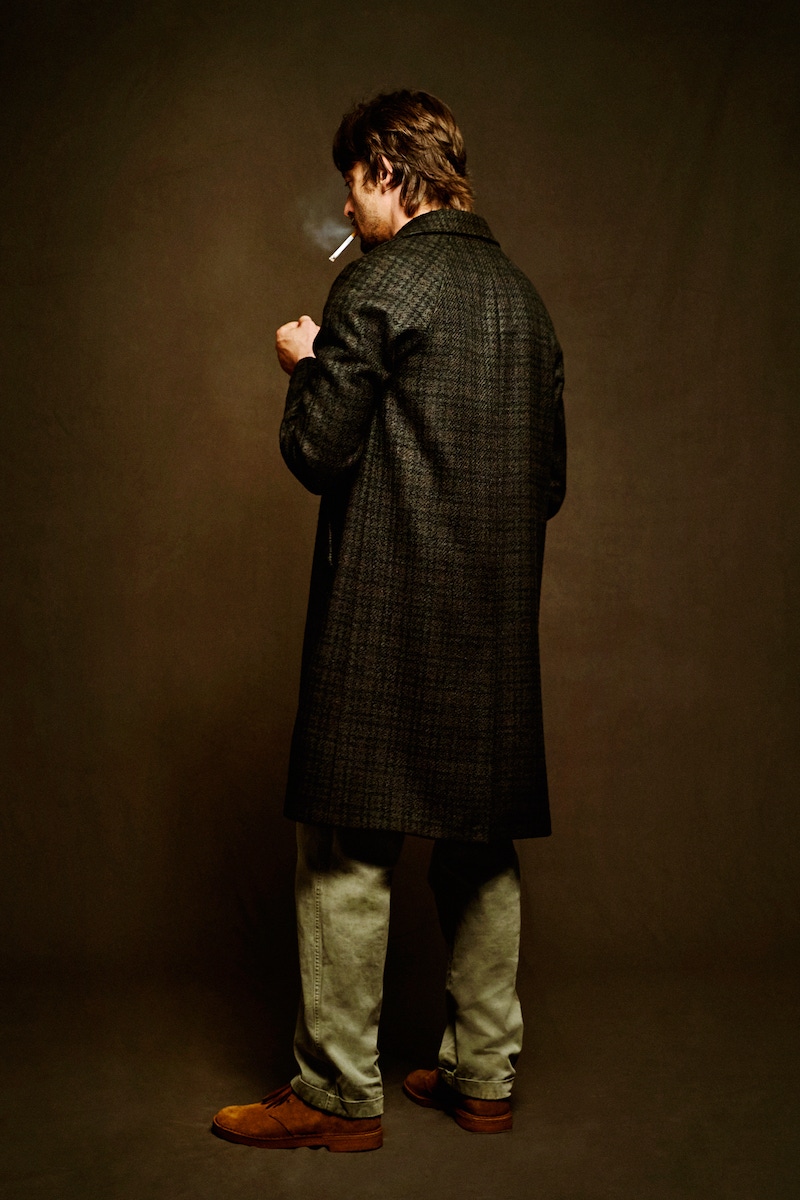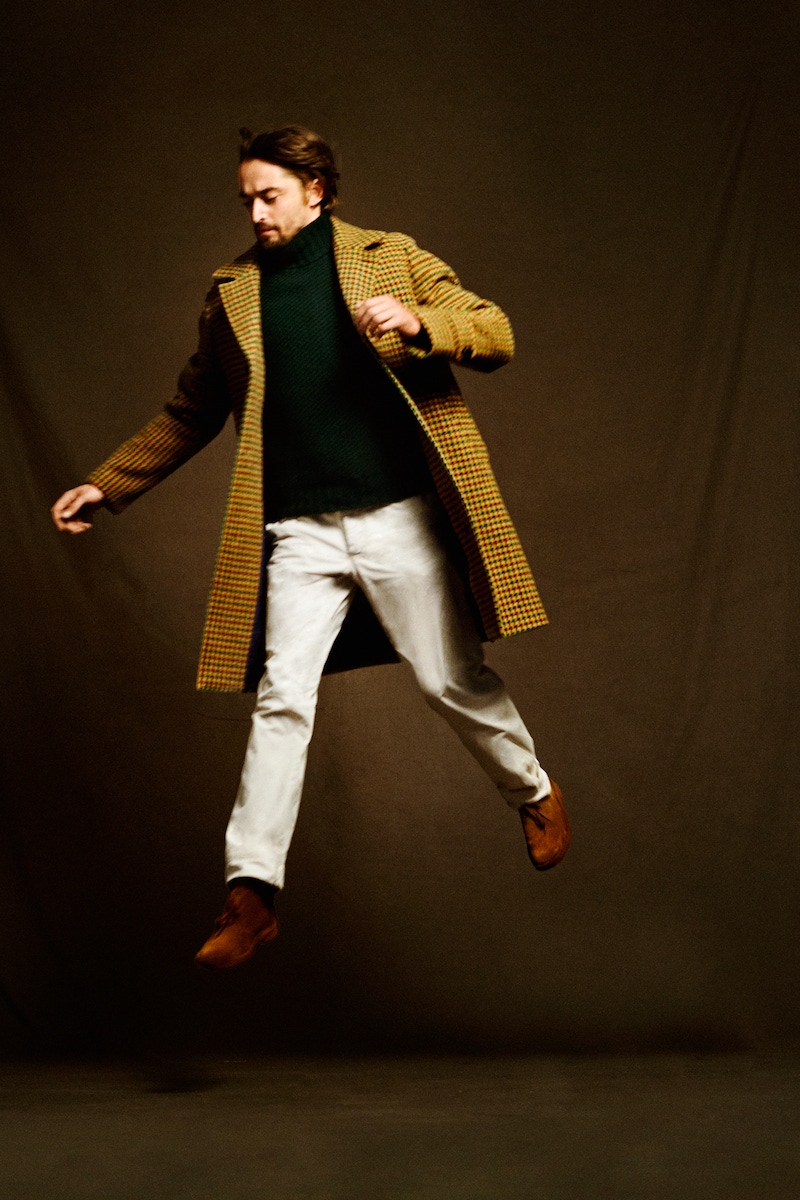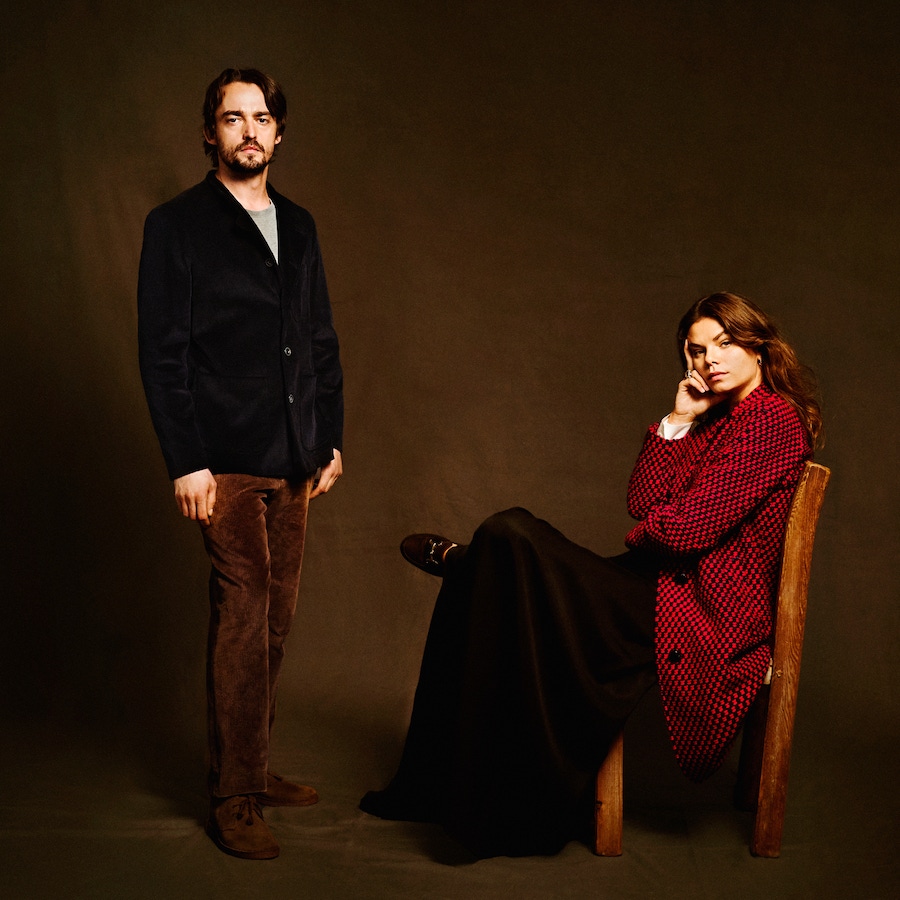 With a desire to find something forgotten and reinvent it, fabrics are often central to each mission. His first trip of note was to Scotland in search of the venerable mills that had once woven the tweed used in a jacket of his grandfather's. It was 1988 and he subsequently started a brand. "I'd just graduated from university," says Mr Piombo. "I was in my twenties, and I was trying to do the opposite of everyone else. If other designers were making big coats, I'd make them small. If they were making small coats, I'd make them big. I found a small archive of Scottish fabrics – herringbone tweeds, tartans – and it just went from there." Time has moved on since that defining trip, but in MP Massimo Piombo, which we warmly welcome into out e-commerce fold, there is related associations on TheRake.com to that journey all those years ago; namely through the beige and brown virgin wool macro herringbone single-breasted Douglas overcoat and the cream and brown virgin wool herringbone unlined Andy jacket.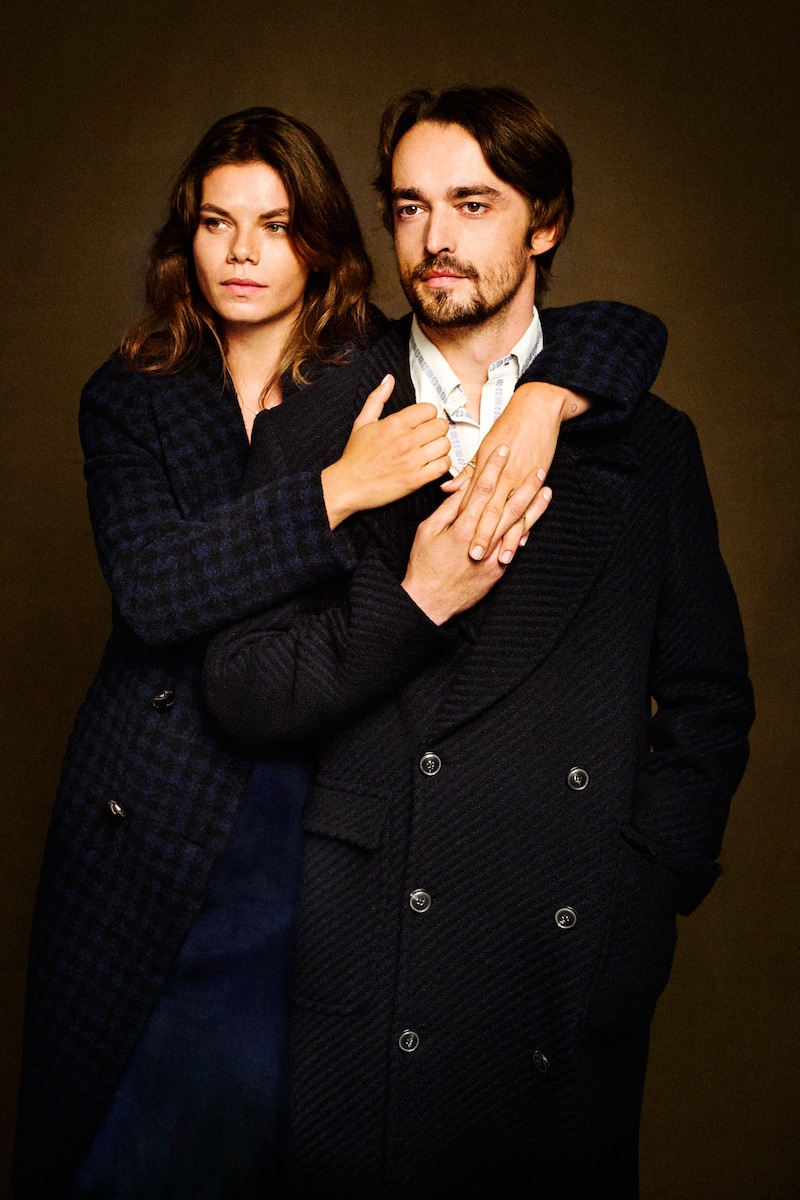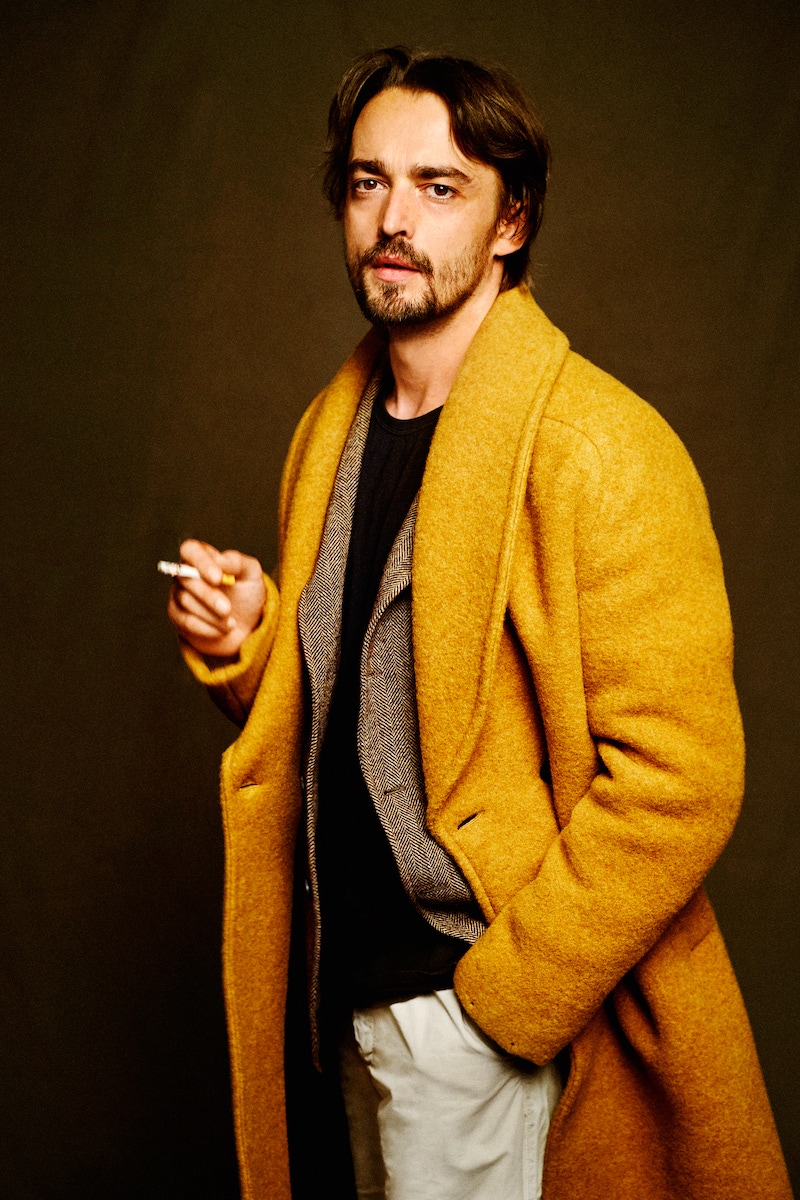 Massimo is perturbed by the speed at which insipid fashion is moving. His answer to this trend, he claims, is to mix up what he calls a "Piombo cocktail", a blend not just of traditional and contemporary, but of different styles of tastes. Again, a lot of the traditional aspects of his creations stem from the use of old school cloths. A memorable presentation showcasing the calibre of these exclusive materials came in 2019 at Milan's storied centenarian Jamaica café. The eclectic variety featured deep blue alpaca, mohair and cashmere from Hungary, dark green Austrian wool, and a Bordeaux scarf in Peruvian mohair edged with Mexican red silk embroidery. Of his inventive styling at the event, Massimo said: "I'm a nomad, I like to travel the world to create a small dream." Despite living outside Genoa, close to where he grew up, he spends on average 200 days a year away from home. But don't get the wrong impression for the purpose of this travel. He is unlikely to be spotted at any of the flashy hotel chains, instead opting for authentic locations and humble residences that are a true reflection of an area's historical beauty. Embedded through the traditions of artisanal craft, each design possesses its own distinctiveness.  Woven in a wider than usual herringbone, the Douglas overcoat is a prime example. Featuring an expanded and beautifully cut notch lapel it is made to be worn casually with a sweater. Waffle-knitted from the softest English lambswool, you should look no further then their sweaters in both the crewneck and rollneck style.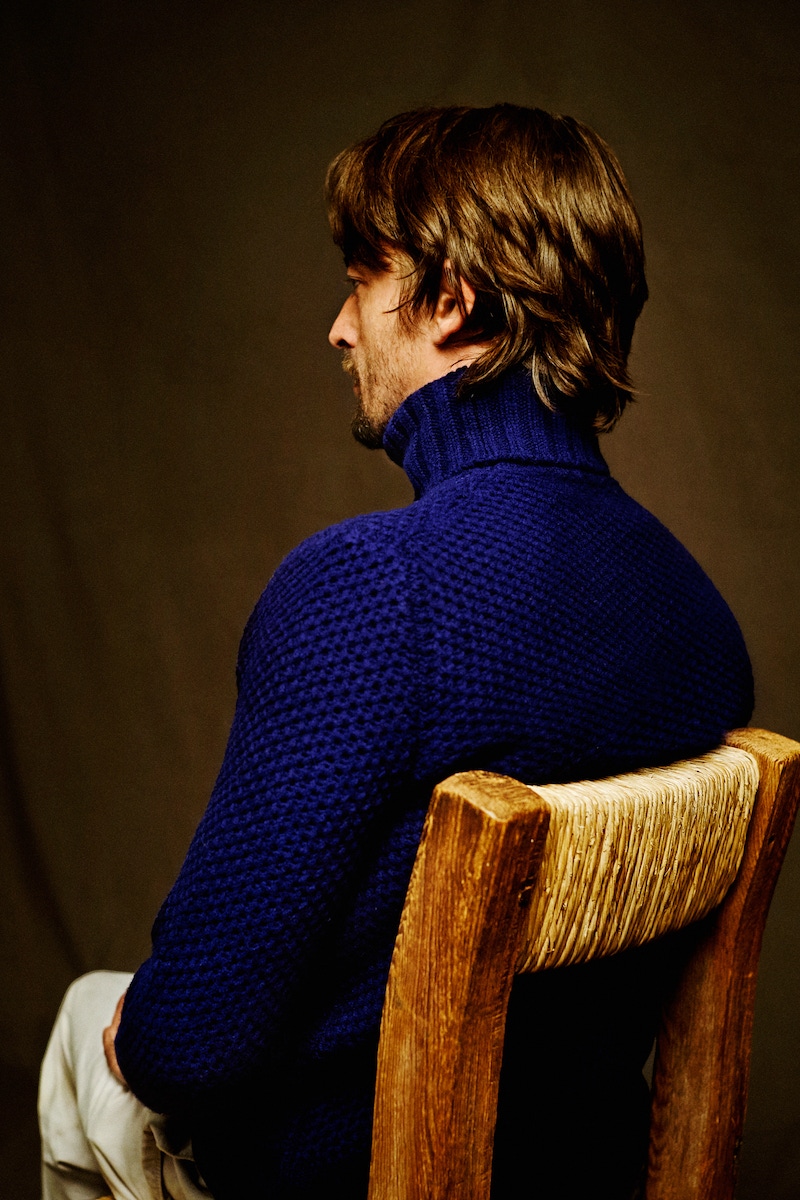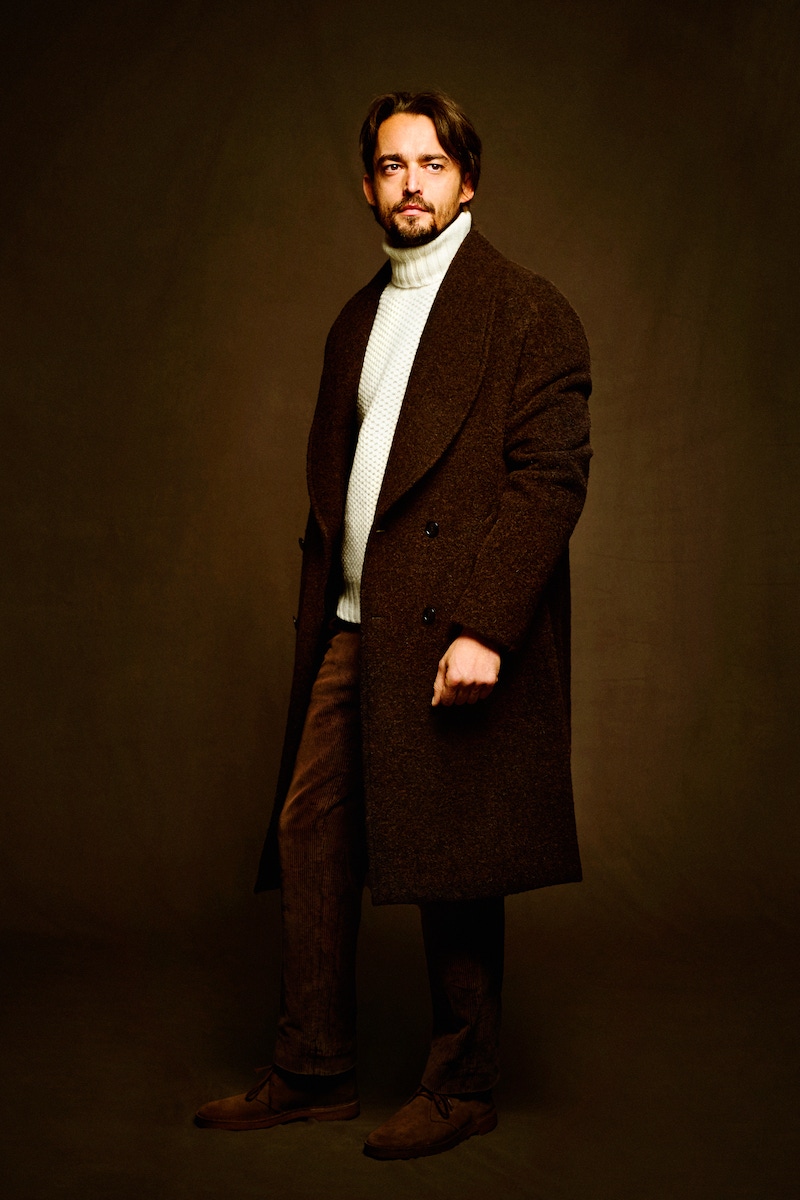 Amongst the herringbone movement, the unlined Andy jacket is softly-tailored making it an extremely comfortable and smart autumn option. You can always insulate further in one of the label's magnificent overcoats. Designed with a Raglan shoulder, the beige and green Douglas overcoat has an element of mischief to it. When worn with boots, a sweater and chinos, it looks like you're not trying to hard - a theme that stretches beyond all of his designs. With a tastefully cut shawl collar, the double-breasted Robbie overcoat is an impressive example of his penchant for employing pulsating jolts of colour. By analysing its credentials, it's certainly got the right concoction of boho-edge, traditional detail and contemporary elegance – a balance that the brand masters with real aplomb. Despite each piece being cut from exclusive fabrics in limited quantities, using age-old techniques, these refreshing designs are placed at a very attainable price point. Infused with their own dose of eccentricities from the well-travelled and charismatic Massimo Piombo, any one of his creations would be a shrewd investment.