Sam Rockwell: Mr. Vice Guy
Sam Rockwell is the anti-hero we didn't know we needed, writes Tom Chamberlin. But don't hate him for it — he's just redefining the Hollywood bad guy before our very eyes.
"I like to work in a stress-free environment where it's fun, collaborative and creative. He brings a beautiful energy to set and is a very generous artist who makes filming an absolute joy. He's also not bad at acting. I love him." There was no holding back by director du jour Taika Waititi when he spoke to The Rake about Sam Rockwell — the two worked together on the forthcoming world war two satire Jojo Rabbit. What could otherwise be palmed off as the usual press-period platitude between cast members is actually a snapshot of the kind of regard in which Rockwell is held throughout Hollywood. His career has been peppered with a sort of unnamed magic; he is a Tybalt of stage and screen, with time, distance and proportion a constant lesson on nuance and subtlety. This is why we all know him but know next to nothing of him. Somewhere in between lies his vulnerability as well as his menace, the braggadocio and the melancholy, the beguiling and the nefarious. He has made himself irresistible to the curious, and The Rake is nothing if not curious. Rockwell is California born and bred, the son of two actors. He grew up watching his parents in plays such as Twelfth Night and The Crucible, and even featured in a play with his mother when he was 10 years old, playing Humphrey Bogart. In his Oscar acceptance speech in 2018 — Rockwell won best supporting actor for his performance in Three Billboards Outside Ebbing, Missouri — he said: "When I was eight years old I was called into the principal's office. My father was looking very solemn, and he said, 'We gotta go, it's grandma'. We got in the car and I said, 'What's wrong with grandma?', and he said, 'Nothing, we're going to the movies'." I ask whether this was a fairly good précis of his childhood. "There was a little anarchy there," he says. "I saw a lot of movies as a kid that I was probably too young to see.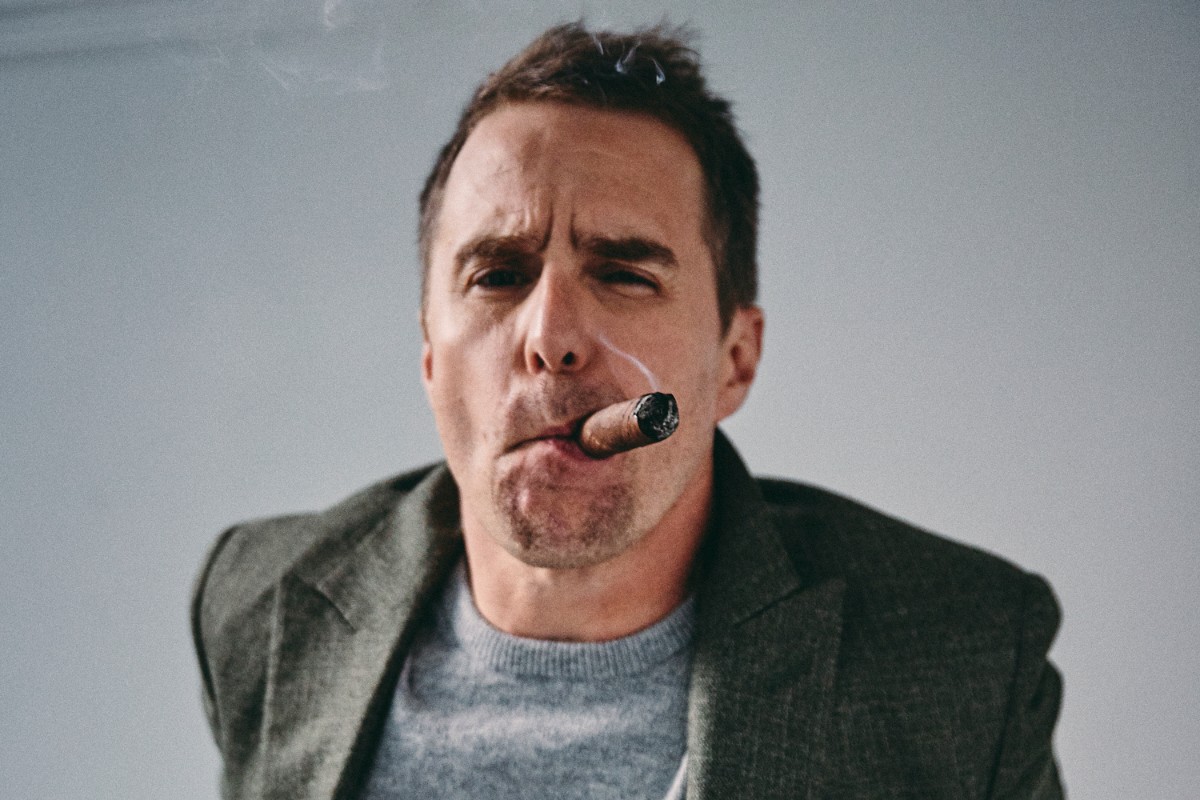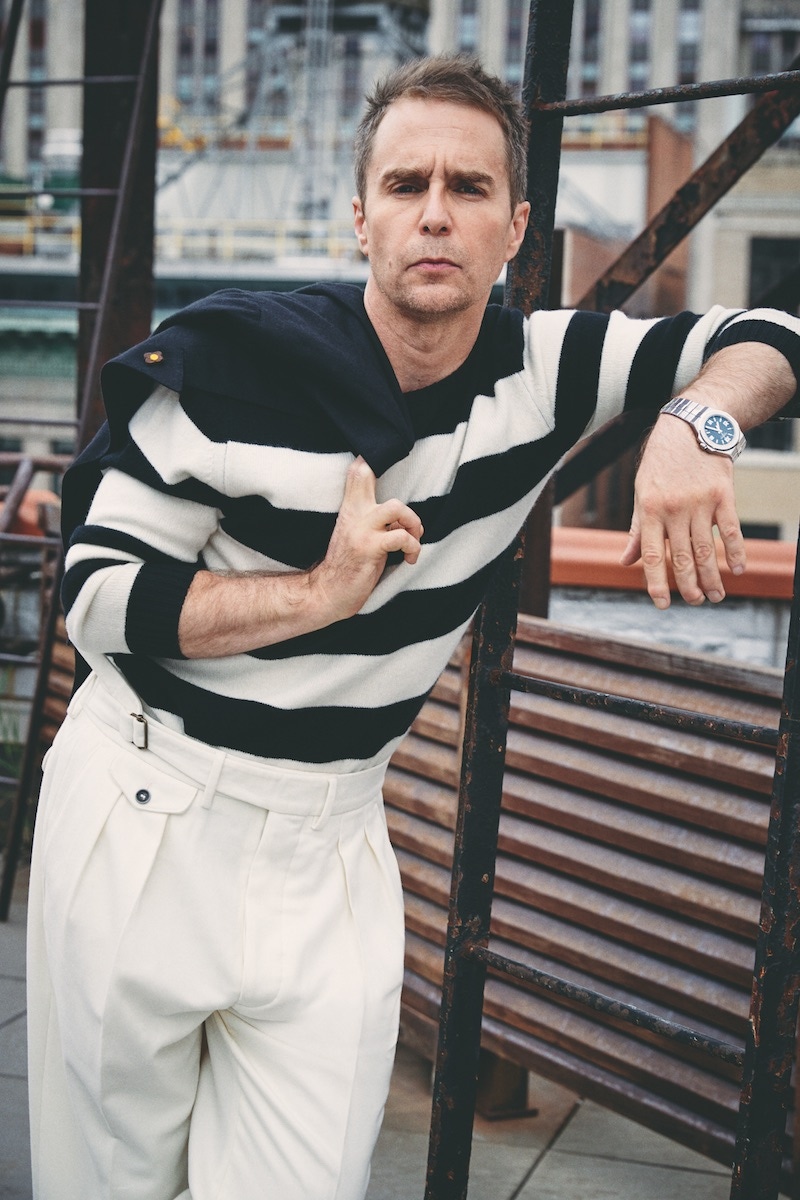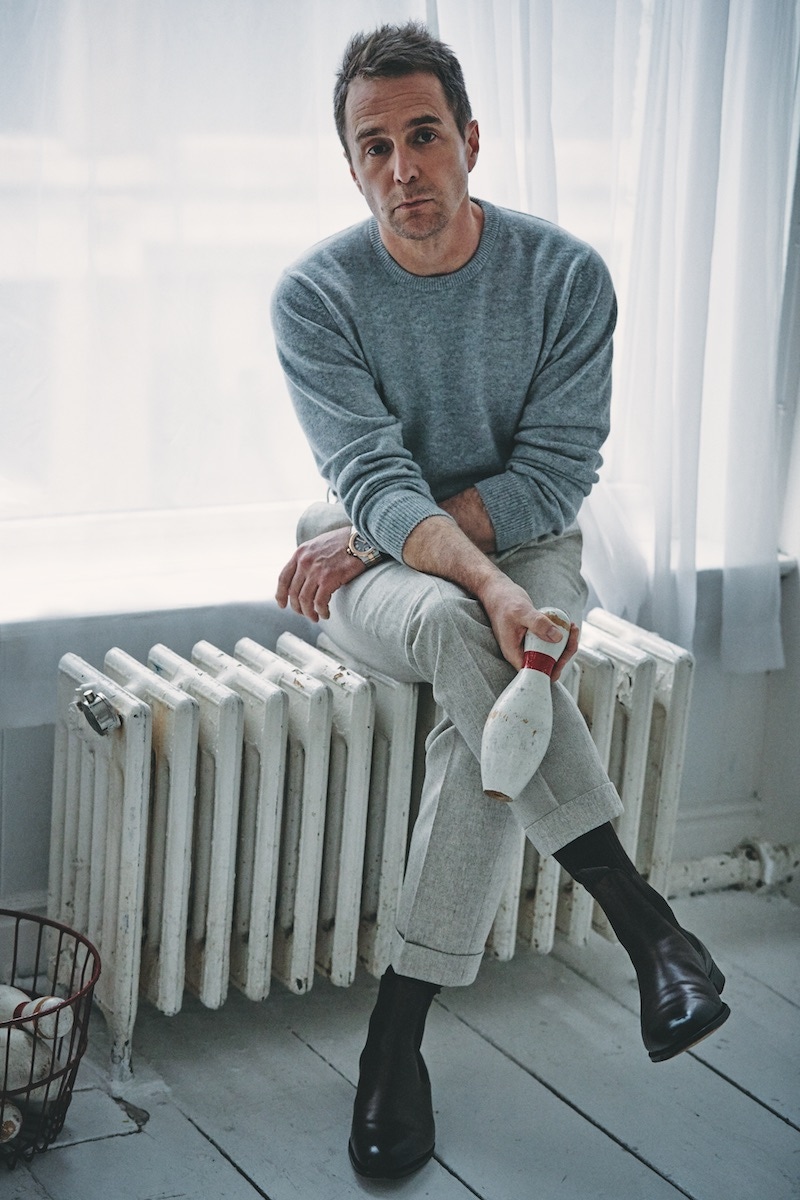 School years were, he says, unruly, and splitting time between his parents — who were separated and living on opposite coasts, father in San Francisco and mother in New York — wasn't going to make anything more stable. While Sam has confessed to wanting to get stoned and party, it was still not enough to distract him from a love of movies and the theatre, with the latter becoming more important to him once he moved to New York in his late teens. One of his early film roles was as a gang leader in the 1990 live-action feature of
Teenage Mutant Ninja Turtles
, which is a cult movie for any eighties baby. Perhaps it is easy enough to disregard it as a kid's movie, and not worthy, therefore, of contemplation, but it was interesting to me whether, as a young actor trying to make an impression, Rockwell approached the role in the same way he would a performance today. He says: "I was 19 and just trying to work, I didn't even know who they were — like, 'Teenage what?' I went to North Carolina and did this job. I think when you are starting out you are just taking work, you are just trying to work where you can." Though the nineties was not a particular breakout decade for Sam — he even found himself interning for a P.I. at one point: "It's a pretty boring job, actually, it's not all it's cracked up to be" — it was a crucial decade for his familiarisation with showbusiness as well as his professional development. He felt as if he grew into himself more, artistically and physically. "I was sort of strange-looking when I was young, and I eventually got older and was able to play more 'men'," he says. "I had kind of a big nose and my face needed to grow into my nose a little bit. I'd say my ascent was a little slow rising. After the age of 29 I was working more consistently." Art Direction: Rob French Stylist: Veronica Perez Read the full interview in Issue 66 of The Rake - on newsstands 10th October. 
Subscribe
here