NATURAL MYSTIC: Bob Marley
'How many rivers do we have to cross,' asked Robert Nesta Marley, 'before we can talk to the boss?' The king of reggae channelled a sense of righteous anger at colonial exploitation, and became an omnipotent symbol of peace and unity. And all before he was cut down in his prime…
It starts with a bright stab of horns and eases into a deceptively lithe but naggingly insistent groove. Almost instantly the singer comes in, his easy, almost languorous, tones belying the manifesto-like call to arms of the lyrics: Until the philosophy which hold one race superior And another inferior Is finally And permanently Discredited And abandoned Everywhere is war – Me say war Bob Marley's War, released in 1976, was addressed specifically to the liberation movements then proliferating in Africa under colonialism's last gasp, calling out "the ignoble and unhappy regimes that hold our brothers in Angola, in Mozambique, South Africa… " But its central message — "Until the basic human rights are equally guaranteed to all, without regard to race… the dream of lasting peace… will remain but a fleeting illusion to be pursued but never attained" — remains depressingly relevant nearly half a century on, as institutional racism is challenged and the most basic message — that black lives matter — needs, yet again, to be hammered home.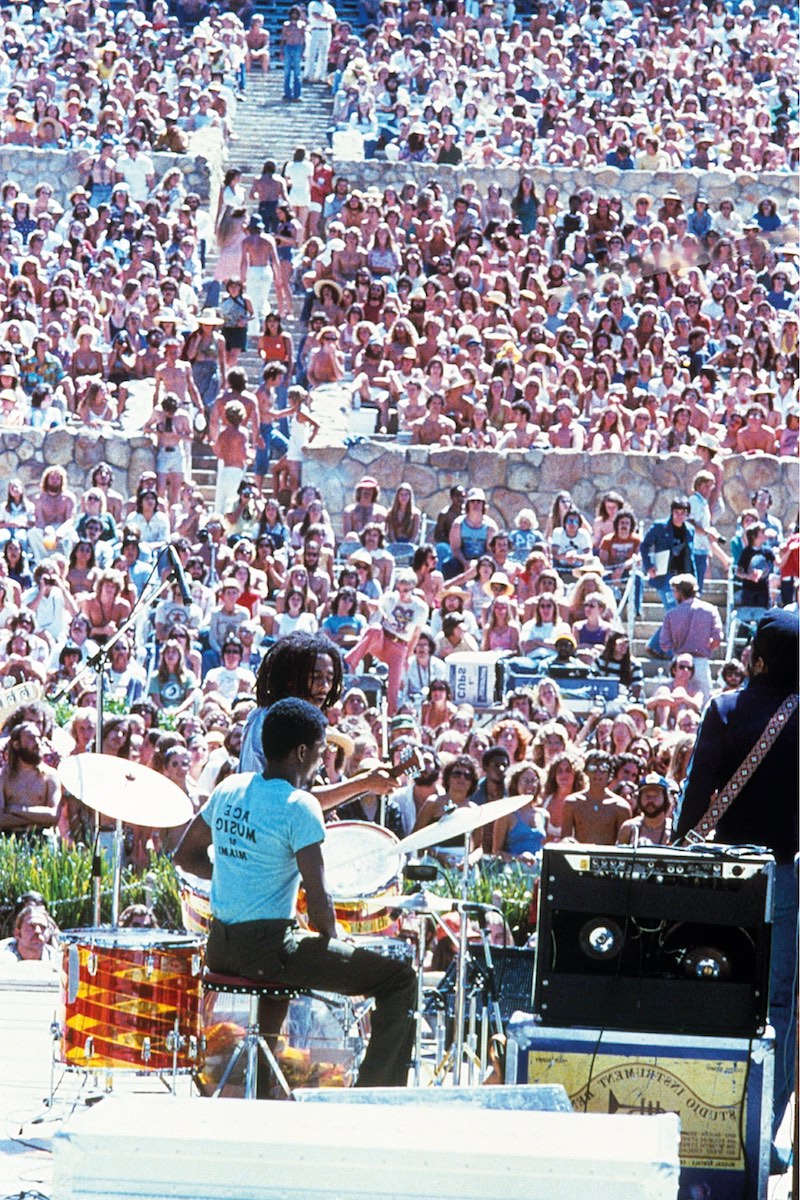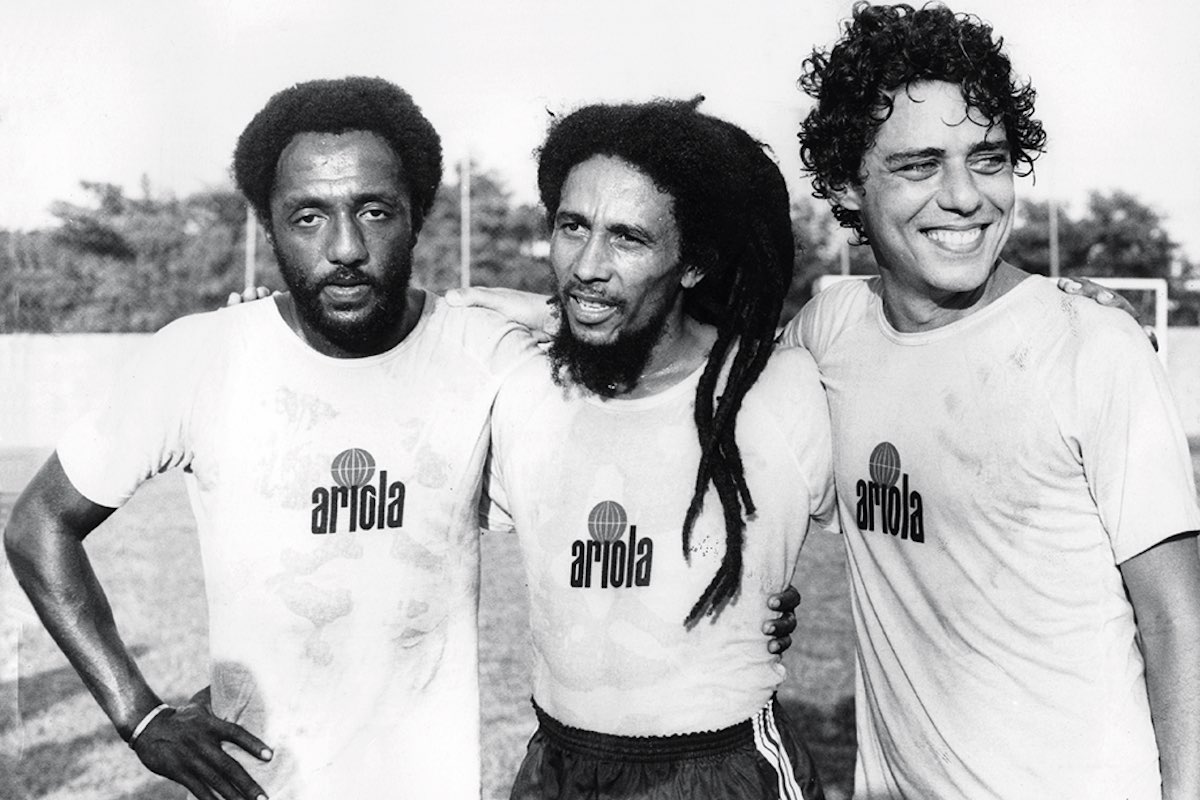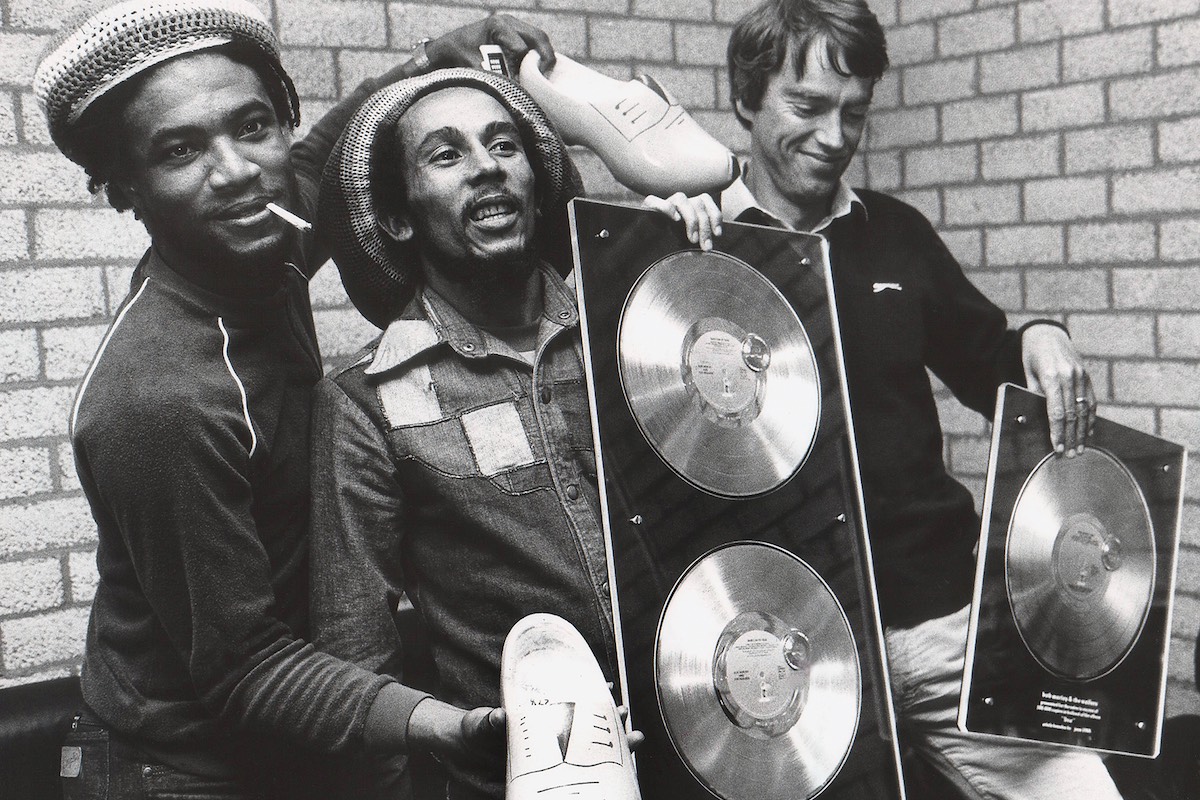 War's uncompromising spirit was couched in the mellowest of grooves; this was a Marley speciality, to mix the sweet with the sting in the tail. In 1976 he was on the point of being catapulted from reggae colossus to worldwide superstar, and here were all the ingredients that a mainstream audience would embrace in his music: its urgency; its forward-motion sense of setbacks borne with a will to overcome ("We are confident in the victory of good over evil, yeah," he sings at the end of War); and, finally, a kind of universalist uplift — many of Marley's songs, from No Woman, No Cry and One Love to Three Little Birds, end with exhortations to face down tribulation and refrain from worry because, well, everything's going to be all right. Marley himself made you believe it: dreadlocks haloing his rapt features, dressed in his patented casual-cool — double-denim, Western shirts, bell-bottoms, red, green and gold windbreakers — he "assumed the roles of shaman, soothsayer and dance instructor at concerts", wrote Timothy White in Rolling Stone magazine, "encouraging the audience to fall in step with his lithe rebel's hop as he transformed the proceedings into a mass mesmerisation that owed more to a Pentecostal revival or a Rastafarian Grounation meeting than a rock concert."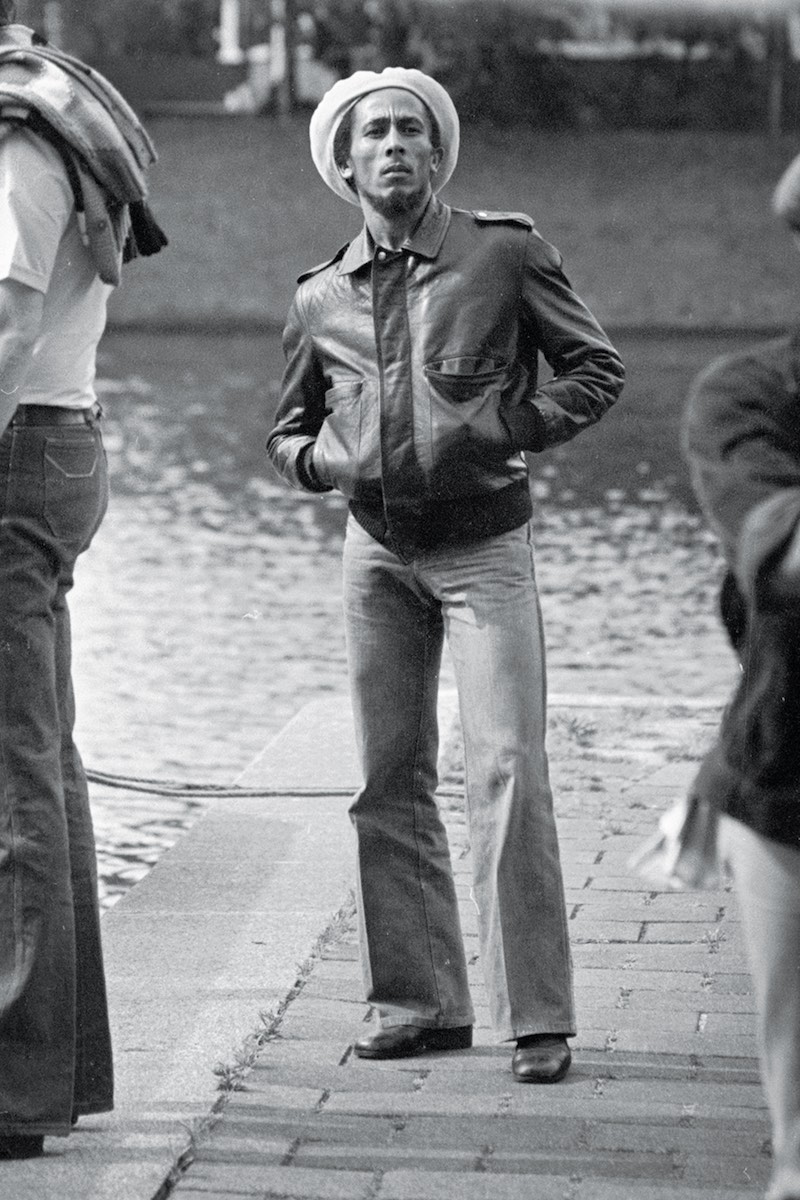 Marley's shaman-soothsayer-rebel image has proved pervasive. It was cemented by his untimely death from cancer in 1981, aged 36, and burnished by posthumous albums such as Legend and the prodigious range of Marley merchandise out there, from T-shirts and posters to speakers, turntables, skateboard decks, backpacks, lava lamps and scented candles via cannabis (whole flower as well as oil), the latter of which, given its importance in Rastafarian ritual and Marley's predilection for being photographed amid a haze of ganja smoke, is perhaps the one revenue stream that he might have wholeheartedly endorsed. In 2016, Forbes calculated that Marley's estate brought in $21m, making him the year's sixth-highest-earning deceased celebrity, while unauthorised sales of his music and related paraphernalia have been estimated to generate more than half a billion dollars a year. Marley, who was largely indifferent to fame and fortune, and died intestate, would likely have regarded it all as a capitulation to the forces of Babylon, the Rastafarian term for oppressive systems, with venture capitalism fairly high on the list. His final words, to his son Stephen, were: "Money can't buy life."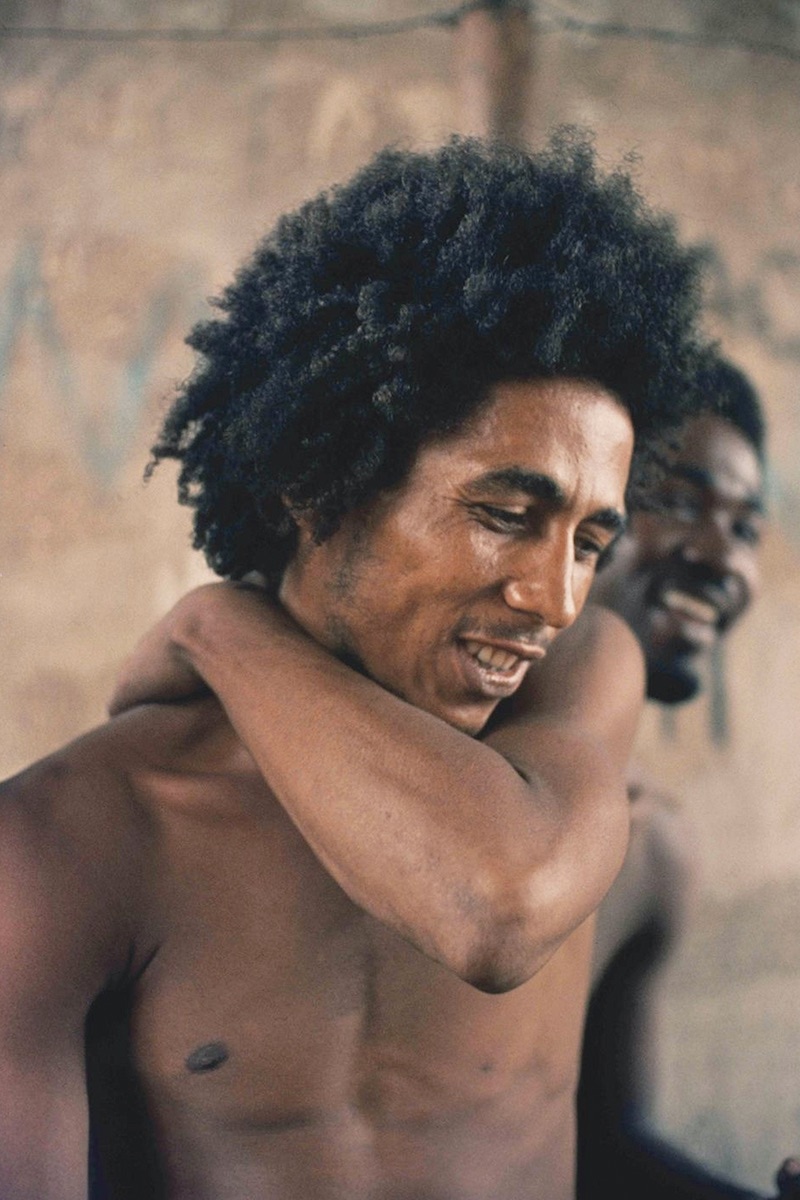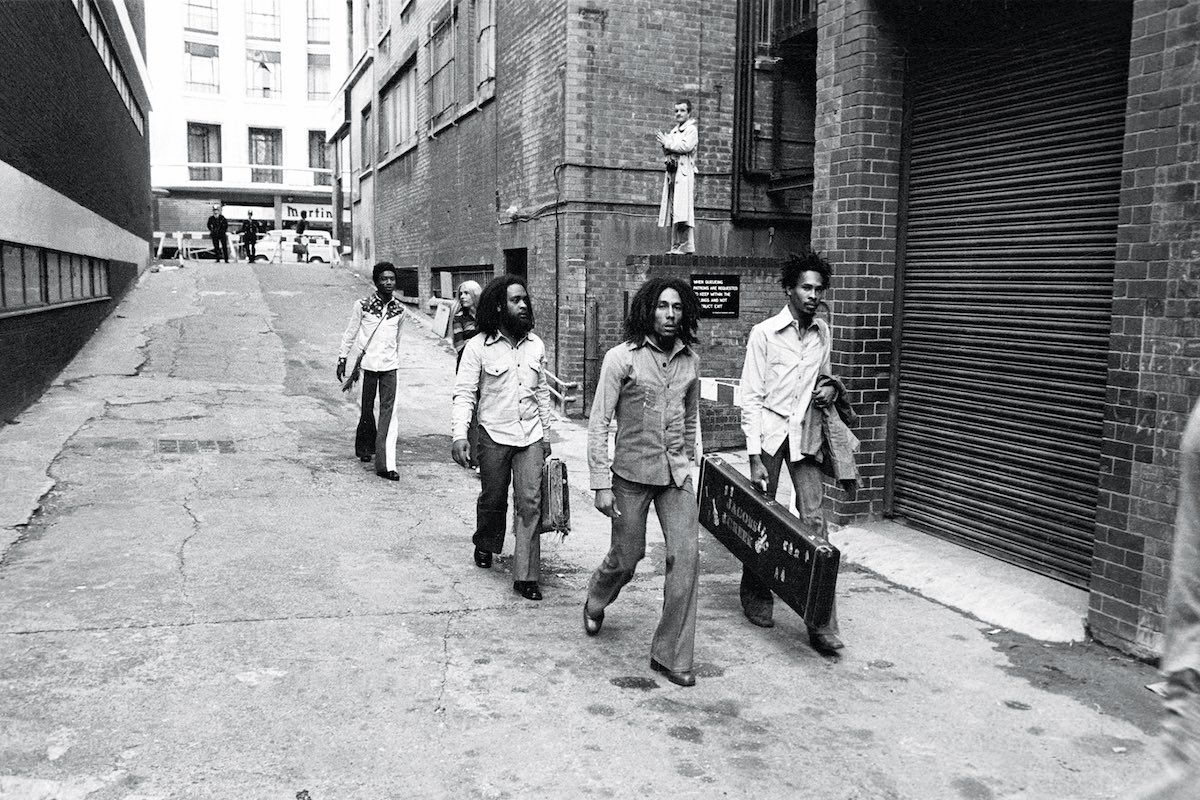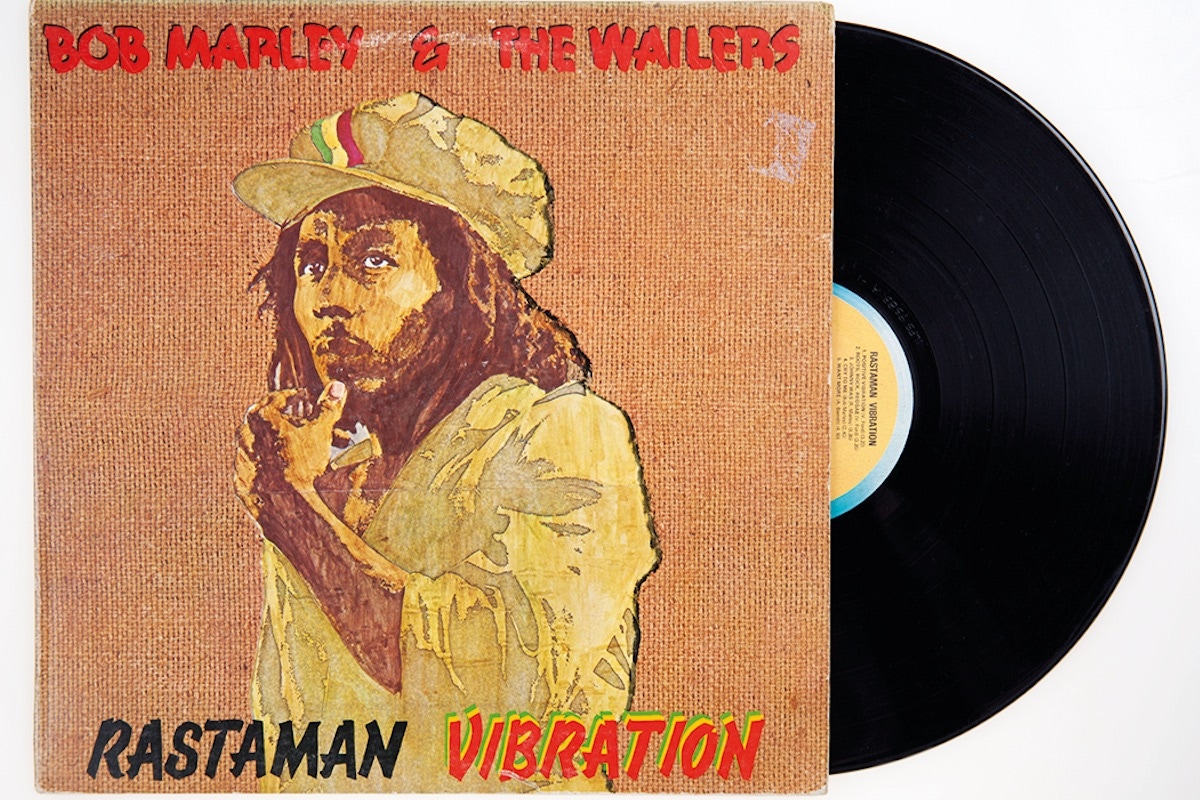 Certainly not one as full, albeit cruelly truncated, as Marley's. He was born in 1945, in the rural parish of St. Ann, Jamaica, to Norval Marley, a 60-year-old white British army captain stationed on the island, and his 17-year-old Jamaican wife, Cedella. Norval was a semi-detached presence at best, and was "seriously unstable", according to a member of the family, rarely seeing his wife and son before his death from a heart attack in 1955. Bob's mixed blood meant he was often teased as "the little yellow boy" or "the German boy" — slights he seems to have taken, as he took most things, with equanimity. His mother called him "playful, loving and cooperative", but, she added, "he always looked to me like he was hiding his true feelings". Friends remarked on the young Marley's resourcefulness, but also his bashfulness. His later publicity shots may have projected 'attitude' — complete with thousand-yard stare, as if he were envisioning the Promised Land then and there — but he was always ready to goof off in private. "His biggest secret," says the author Marlon James, "was that he was actually shy." Bob was eight when his mother gave up her tiny grocery store and moved them to Trench Town, a social housing community in Kingston — hence the "government yard" — that is now the site of a Bob Marley museum. Marley earned the nickname 'Tuff Gong' (later the name of his record label) for his penchant for hard tackling on the vacant scrub that served as football pitches, but, after he finished grammar school, a short-lived apprenticeship as a welder came to an abrupt end when a piece of steel flew off his workstation and embedded itself in the white of one of his eyes. "Too tough for me," Marley later recalled. "I thought music might be a less dangerous way to earn a living." Read the full story in Issue 71 of
The Rake
- on newsstands now. Available to buy immediately now on TheRake.com as
single issue
,
12 month sub
or
24 month sub.
Subscribers, please allow up to 3 weeks to receive your magazine Subscribe and buy single issues
here.