Neapolitan Pride: House of Rubinacci
With the exclusive Luca Rubinacci for The Rake collection available to order now, Nick Foulkes finds out how Rubinacci has preserved the sophistication and character of the city's distinct sartorial culture.
I have known Mariano Rubinacci for over 10 years, during which time we have become great friends. One of the things that are so appealing about Mariano is his modesty. He is a charming man. Not one to bruit his name about, he lets the clothes do the talking and they do a pretty good job — whenever I wear his clothes, I receive compliments. I suppose that part of Mariano's understatement comes from his upbringing and the nature in which he succeeded his father in the business. His father had been brought up a gentleman and a courtier. The first Rubinacci fortune was founded in shipping during the 19th century, and Mariano's grandfather never had to do anything more than live pleasantly on his estate just outside Naples, leaving the grounds only for such vital trips as his twice-yearly sortie to London to buy walking sticks. His son, Gennaro — Mariano's father — was an officer in a fashionable cavalry regiment and became a dandy in early-20th-century Naples; he was a frequent visitor to the royal and princely families, who, though shorn of official power in the new Italy, still exercised a near-complete dominance over the social and cultural life of the country. Young men of good families entrusted Gennaro with their appearance and would constantly ask him for advice on cut, fit, cloth and style. "Everyone asked to go to the tailor with him," recalls Mariano. His presence at the fittings of the Neapolitan beau monde became such a ritual that he decided to open his own tailoring enterprise. "My father started it as a joke," he says. "After all, he was not a tailor." When Mariano was still at school, Gennaro died; so, since 1961, Mariano has had to run the family tailoring business — and it really is a family firm, one that involves his wife Barbara and his four children. Maybe Italian family firms are protected by the language barrier, as there are businesses, big or small,  throughout Italy that function as family fiefdoms, and it is wonderful to see them still in the hands of the founding families. But because they are so close to the business, regarding it almost as an organic part of their lives — inextricable from family life and just as familiar as spouse, offspring and siblings — sometimes these family businesses fail to appreciate their cultural importance. Such, I believe, was the case with Mariano Rubinacci. The buying window for this pre-order collection is now open and will run for 2 weeks, closing on Wednesday 22nd September. Garments will arrive 8 weeks after the buying window closes. Please email shop@therakemagazine.com for further information.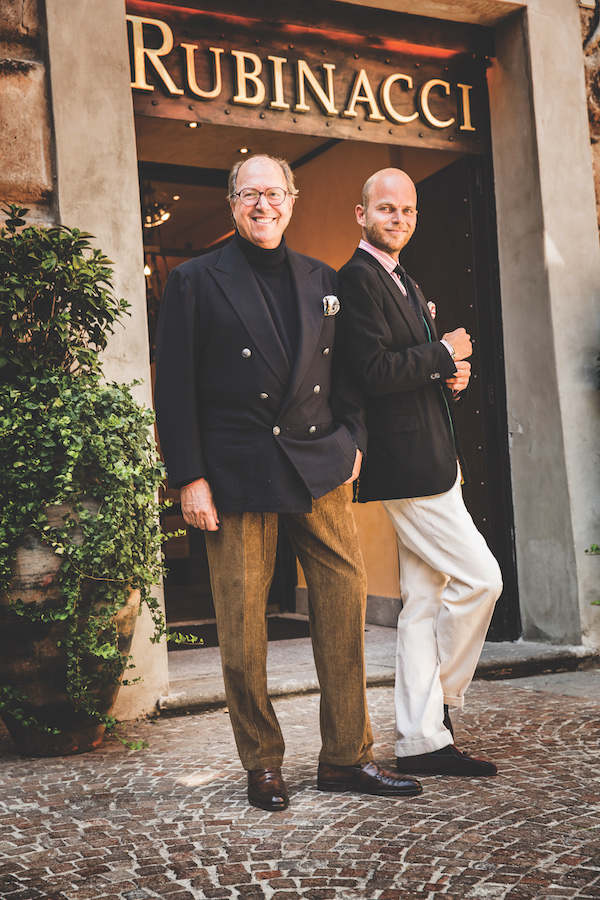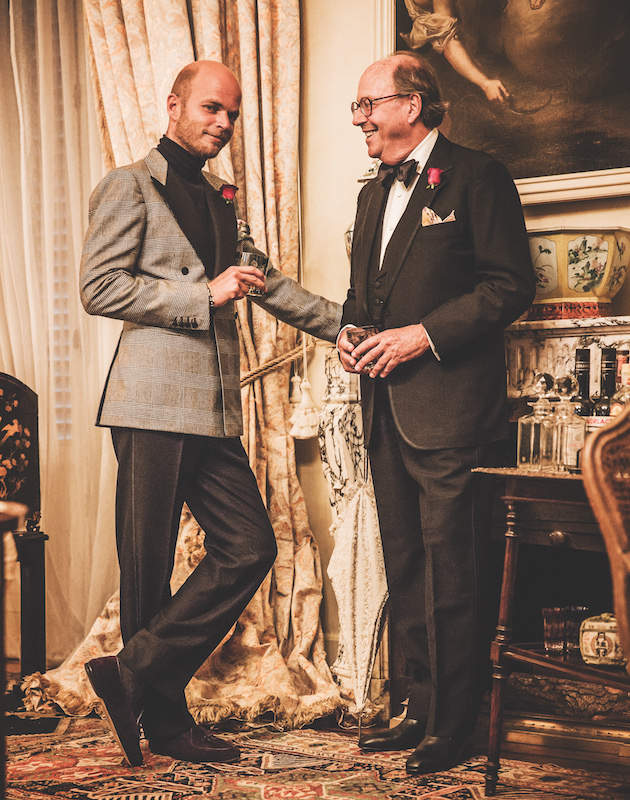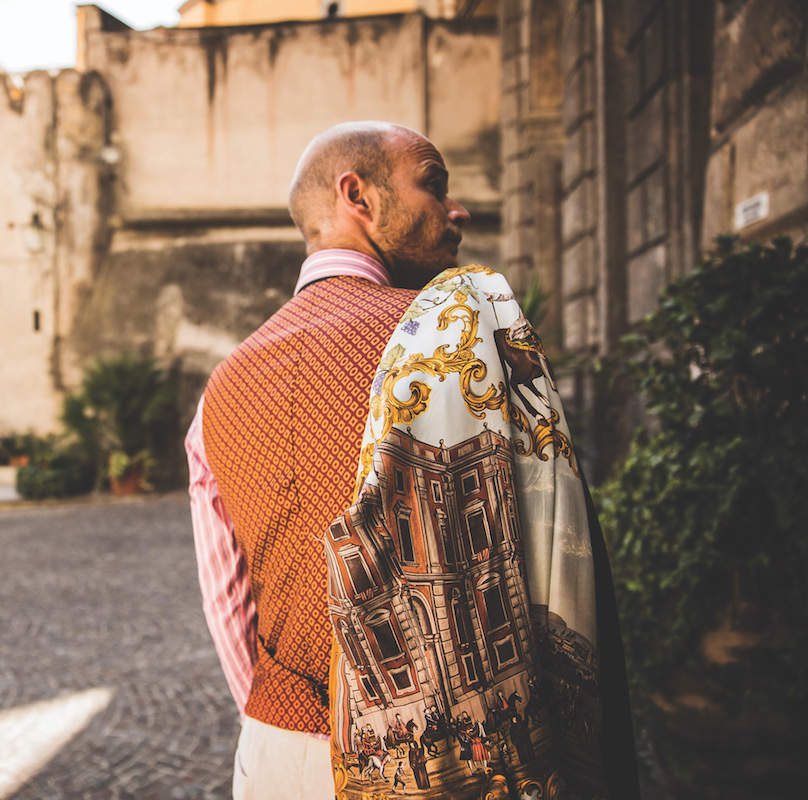 Mariano assumed control of the family firm at a difficult time, and for over half a century, he guided this Neapolitan house through all sorts of trying times. Thanks to his infectious delight for clothing and his genius for selling suits, seeing Mariano with a customer is like seeing Roger Federer with a tennis racquet — that is, a joy to experience. Working so hard every day, though — Mariano gets nervous if he is not selling a suit, instructing a tailor or embarking on a new project — he failed to appreciate, or was simply too modest to mention, the accretion of expertise and the commanding position as a guardian of a distinct sartorial style and culture that his firm has achieved. When I met Mariano, I knew at once that he and his business were something special. And, as he introduced me to the arcana of Neapolitan tailoring — that high armhole into which too much sleeve is fed to create the puckered mappina sleevehead; the pignata or cauldron-like curvilinear patch pocket; the similarly organic barchetta ('little boat') outbreast pocket; the extended front seam; the double stitching; and the overlapping cuff buttons — I felt that it's important that this sort of knowledge be preserved for future generations. So, I suggested to Mariano that he might like to think about creating a museum dedicated to preserving the art of Neapolitan tailoring that his family has done so much to protect at home and promote abroad. Speaking personally, Mariano has helped me see another Naples — to look beyond the stereotypes of organised crime and rubbish piled high in the streets, and appreciate a city richer in history and culture of all sorts than I could possibly have imagined. With him as a guide, I have embraced everything from porcelain to painting and pizza to palaces. There are the presepi, the elaborate dioramas comprising sometimes hundreds of figures that recreate the birth of Christ (complete with elephants and marching bands — somehow I forgot that part of the Bible). And there are the ossuaries: one morning, on the way to the airport, my car suddenly lurched off the main road and down an alley so narrow that the wing mirrors almost brushed the journals hanging outside a newsstand.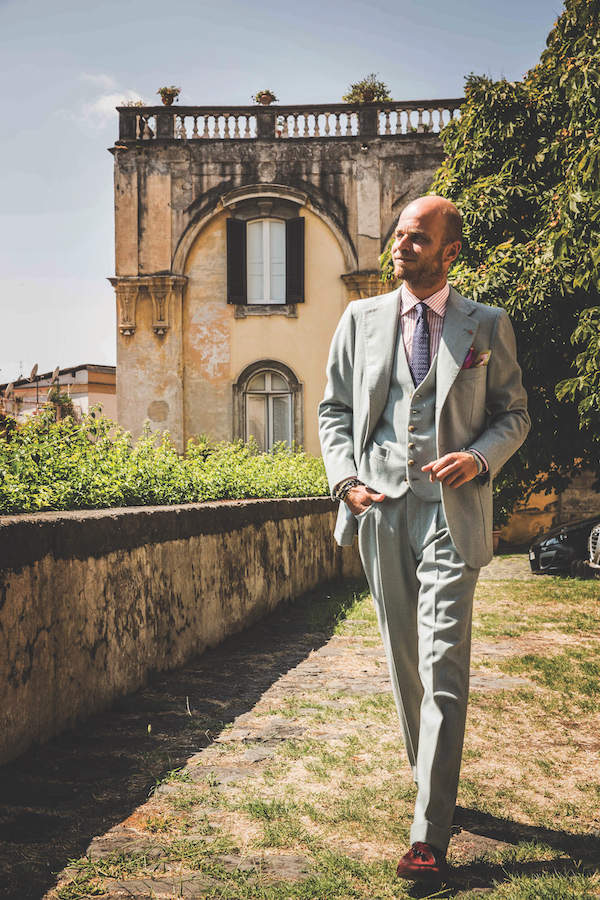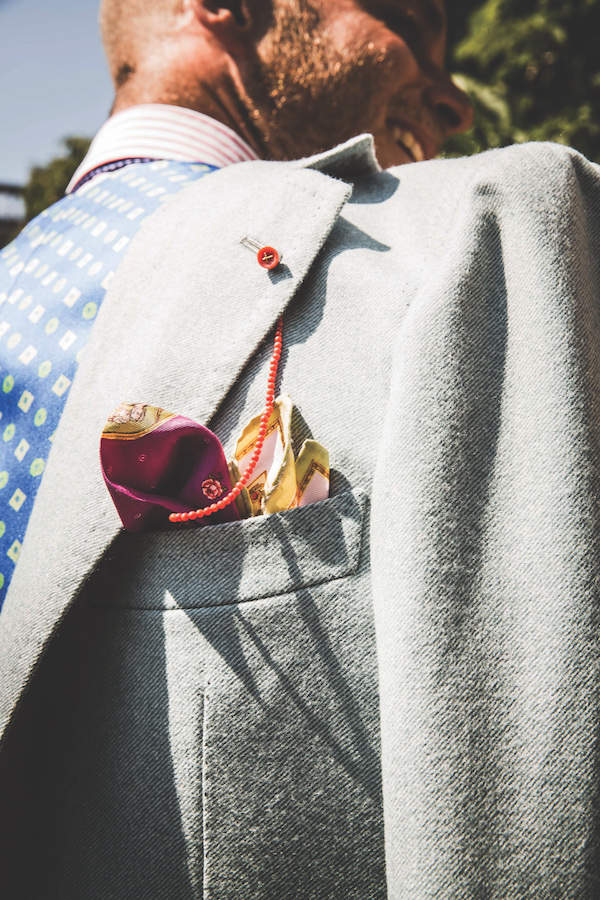 The further we went, the more favela-like our surroundings became, until we stopped outside a large, solid set of gates, beyond which lay a huge cave, 'furnished' with tens of thousands of human skulls. The poor of Naples had been placing their dead here for centuries, and the sandy earth on which I was treading was but a thin covering over millions more skeletons. A couple of hundred years ago, a flood surged through the place and took the bones with it into the centre of town. The aesthetically pleasing arrangements dated from then: when a priest, clearly a decorator manqué, had the bones collected and brought back to brighten the place up. He created a very fetching altar of shin bones and skulls, and a truly dramatic Golgotha of skulls. This cave was viewed as a place of purgatory on earth, and people would come and pray here for the dead to be released into paradise. However, this being Naples, they wanted something in return: lottery numbers, fecundity, matrimony or just good ol' money. If a skull gave good results, they built a little house for it — a sort of architecturally aware hutch, often in marble and sometimes with a little cushion. If they wanted to compound the effect, they would add more skulls, often putting locks on the houses to stop others from filching a particularly effective skull. Naples is a city where sophistication coexists with almost medieval superstition — for instance, the failure, according to legend, of the blood of St. Gennaro to liquefy is still regarded as a portent of evil. In short, it is a culturally rich and engrossing city where male elegance is a strong component — one that, thanks to the efforts of Mariano, will be immortalised in a museum. The earliest garments in the collection date from the early years of the 19th century and have the hallmarks of Neapolitan tailoring that are still seen today. Of course, given that the Rubinacci business was not founded until the 1930s, these items predate his enterprise, but he felt it was important to reference the work of earlier generations; in this, he was inspired by the Patek Philippe Museum in Geneva, where pre-Patek masterpieces are exhibited as well as the firm's own chefs d'oeuvre. And, just as Patek have made watches for royalty, so has Rubinacci made clothes for crowned heads, and the museum includes a particularly snazzy overcoat made for the last king of Italy, who permitted Mariano's father to use the royal cipher.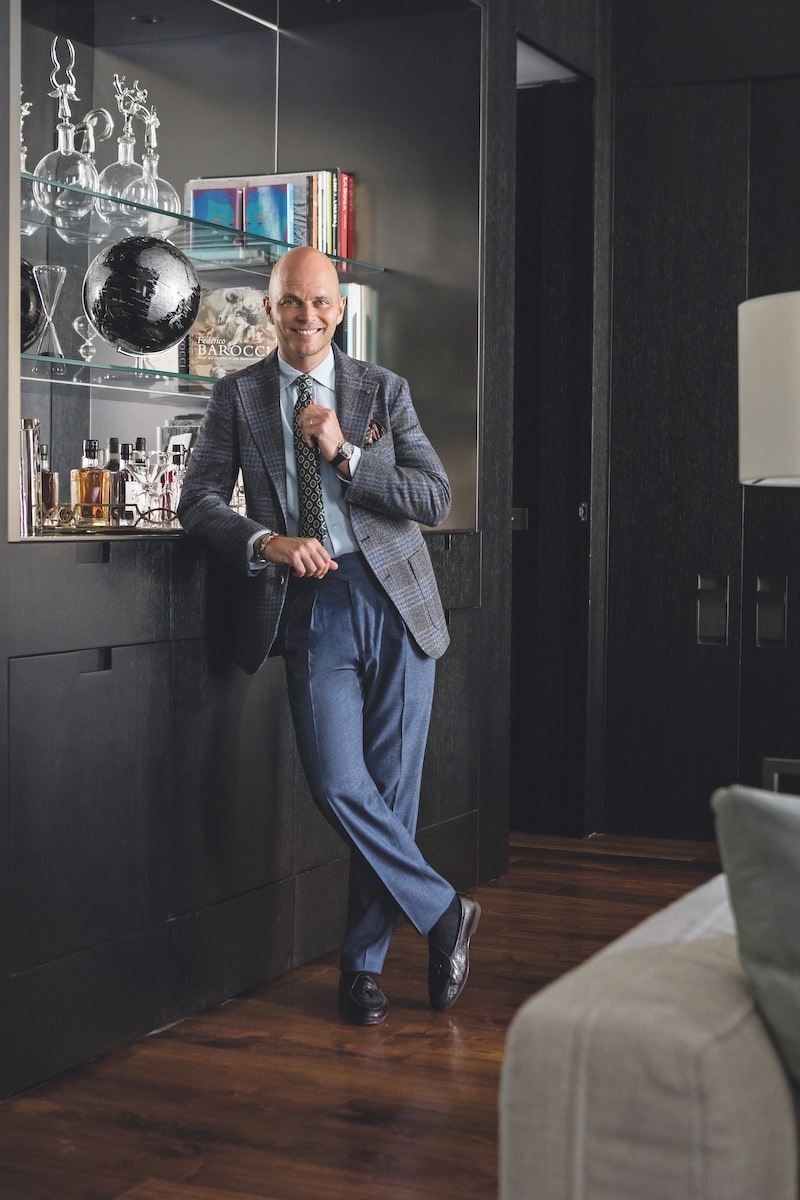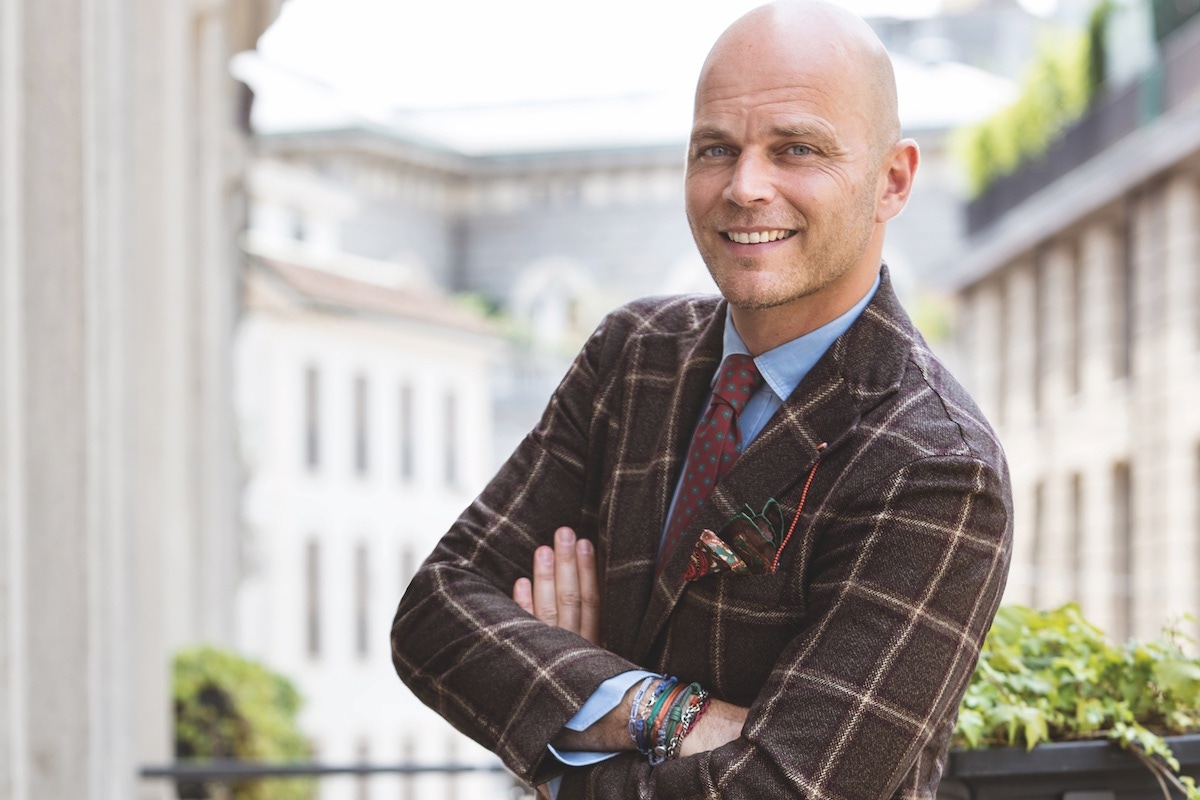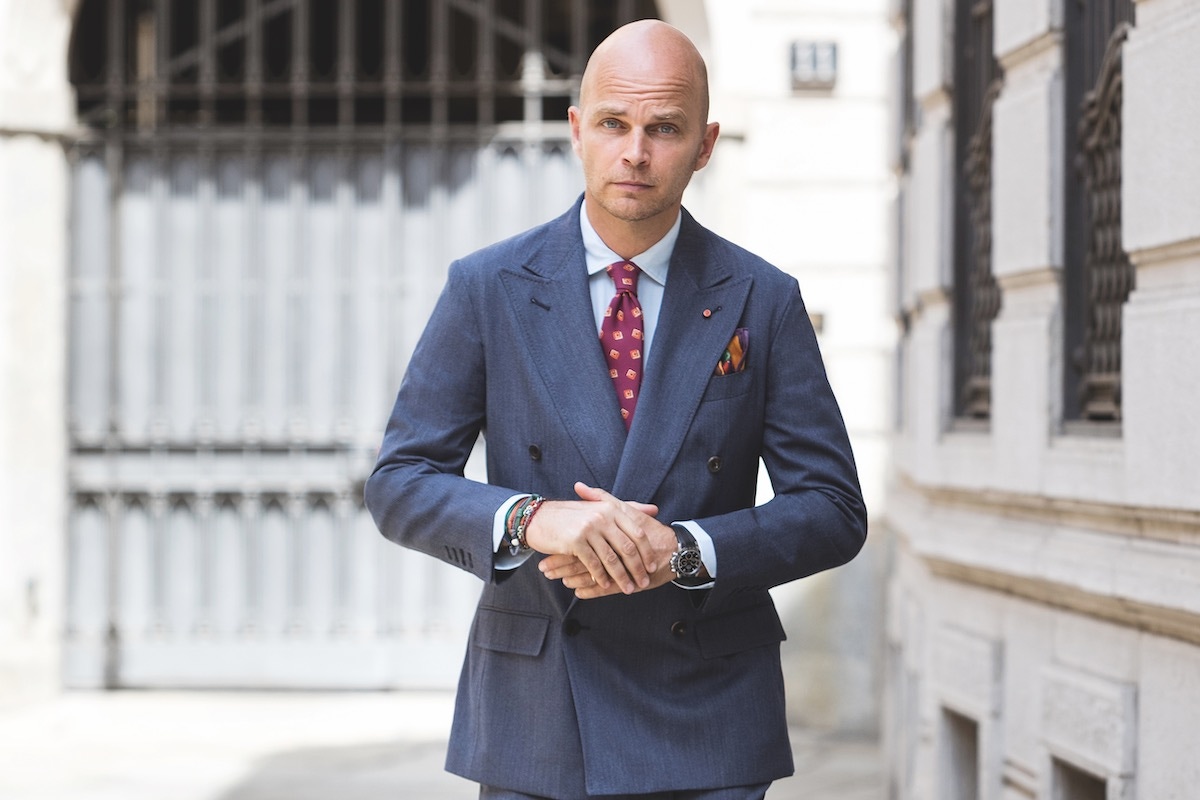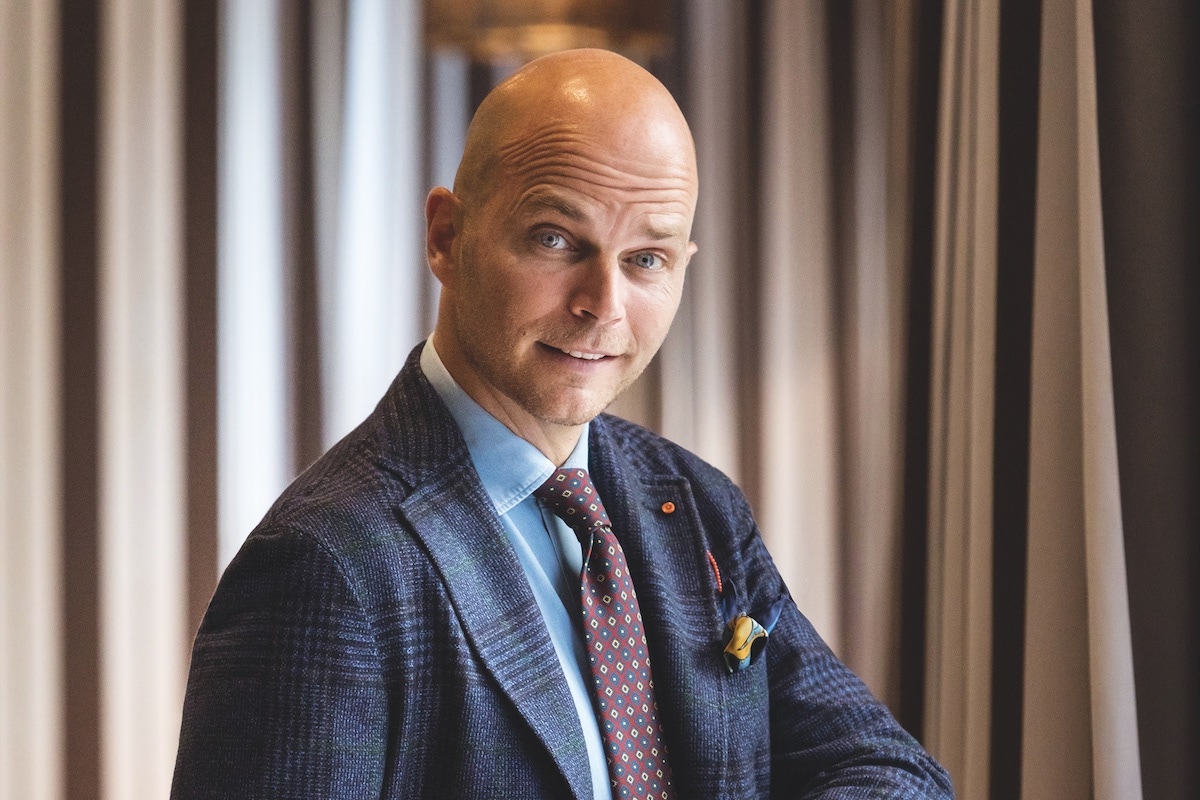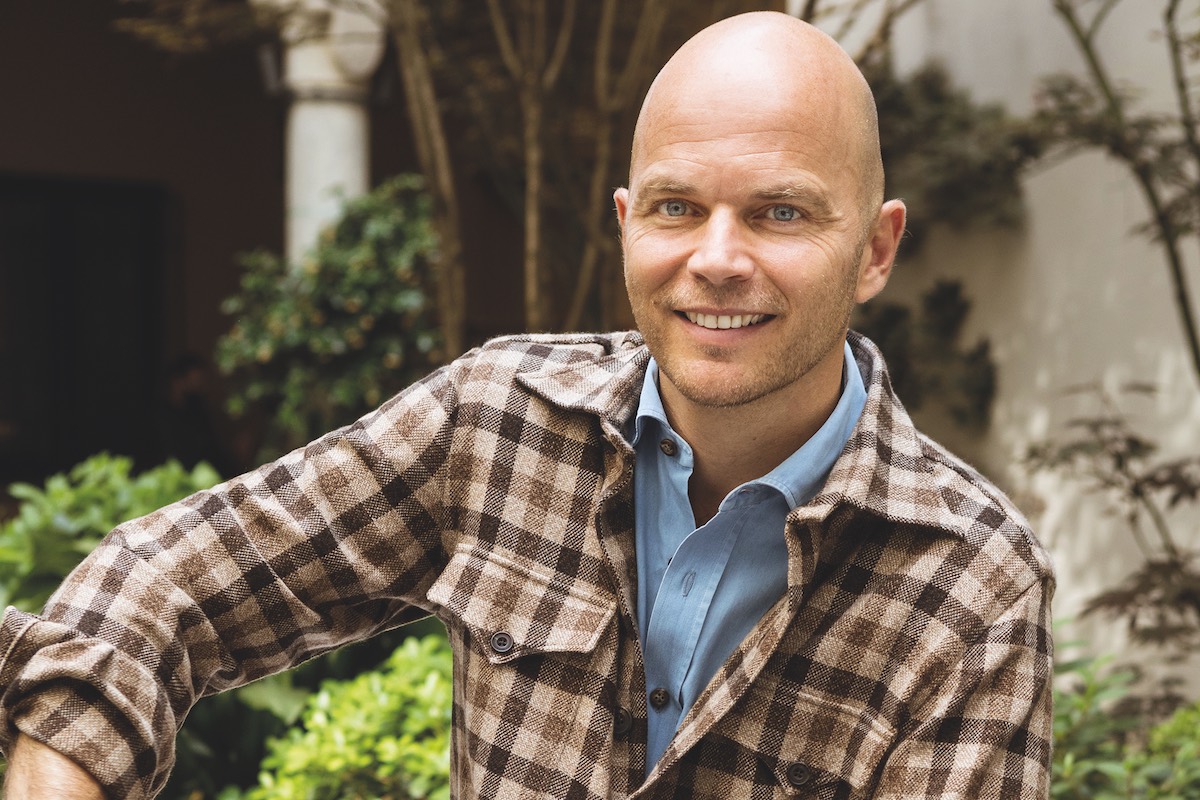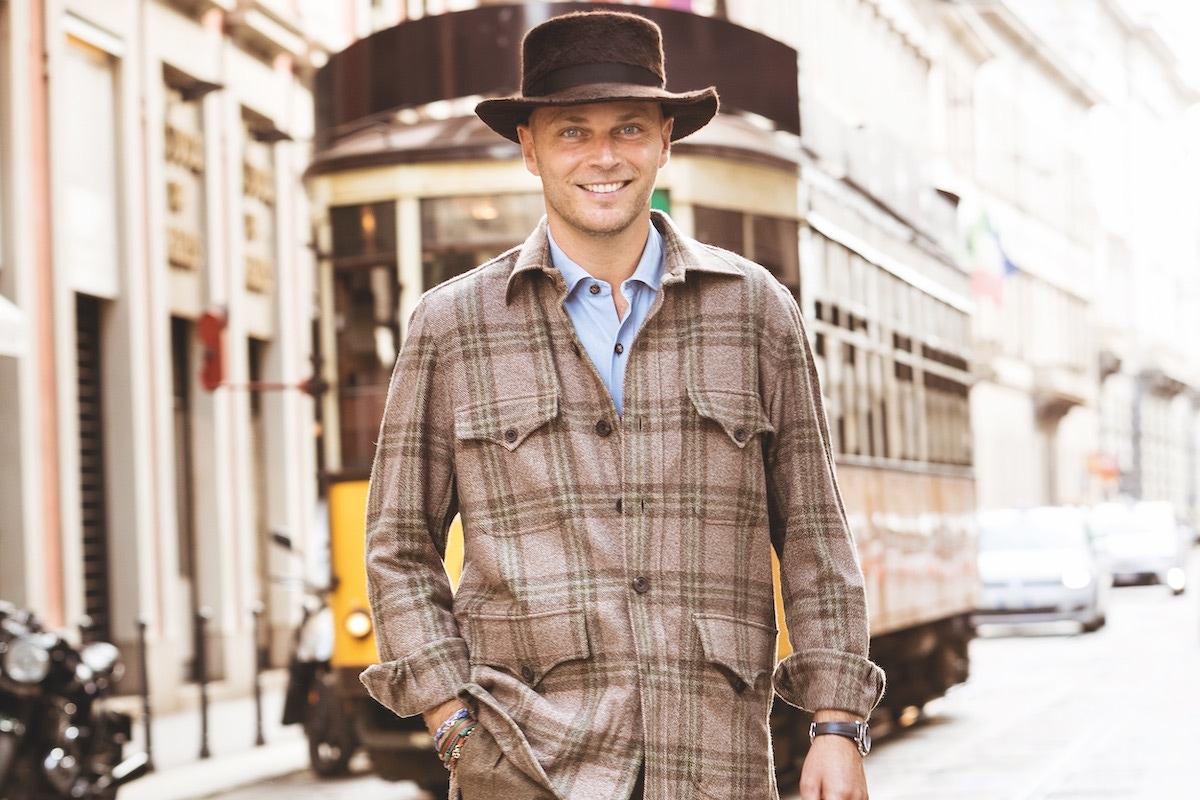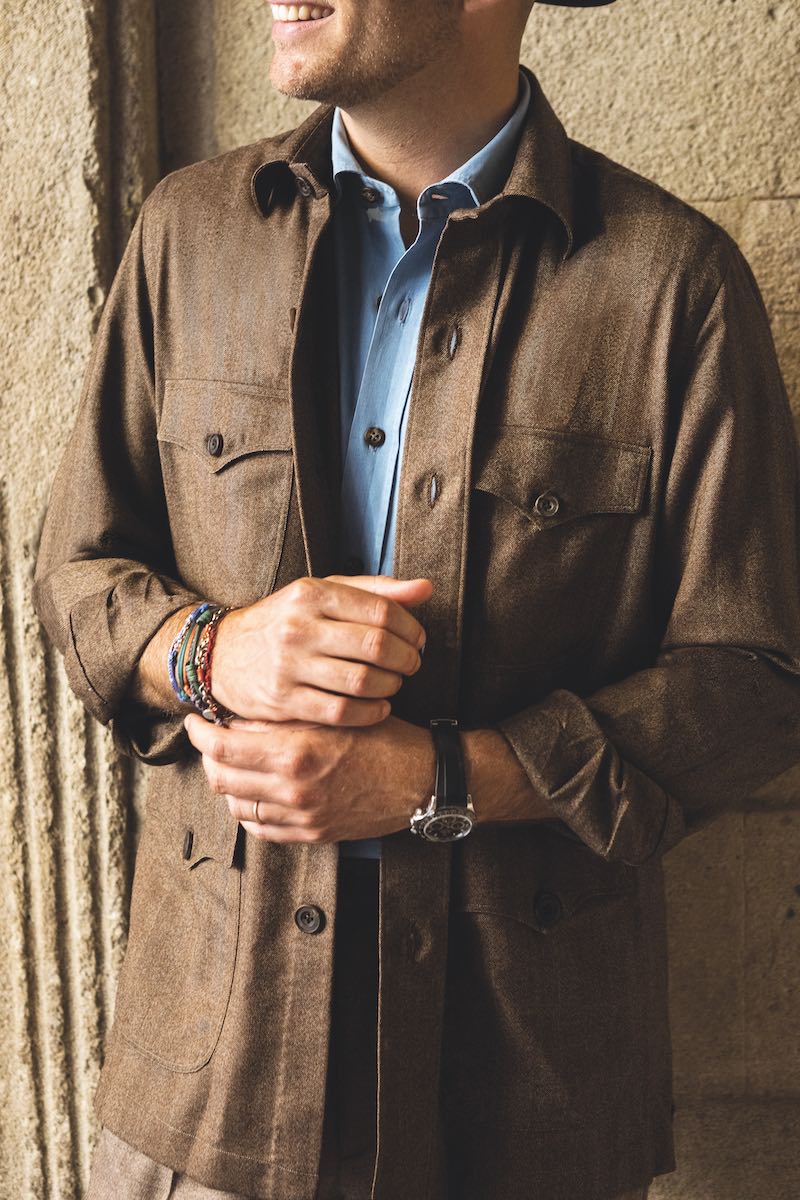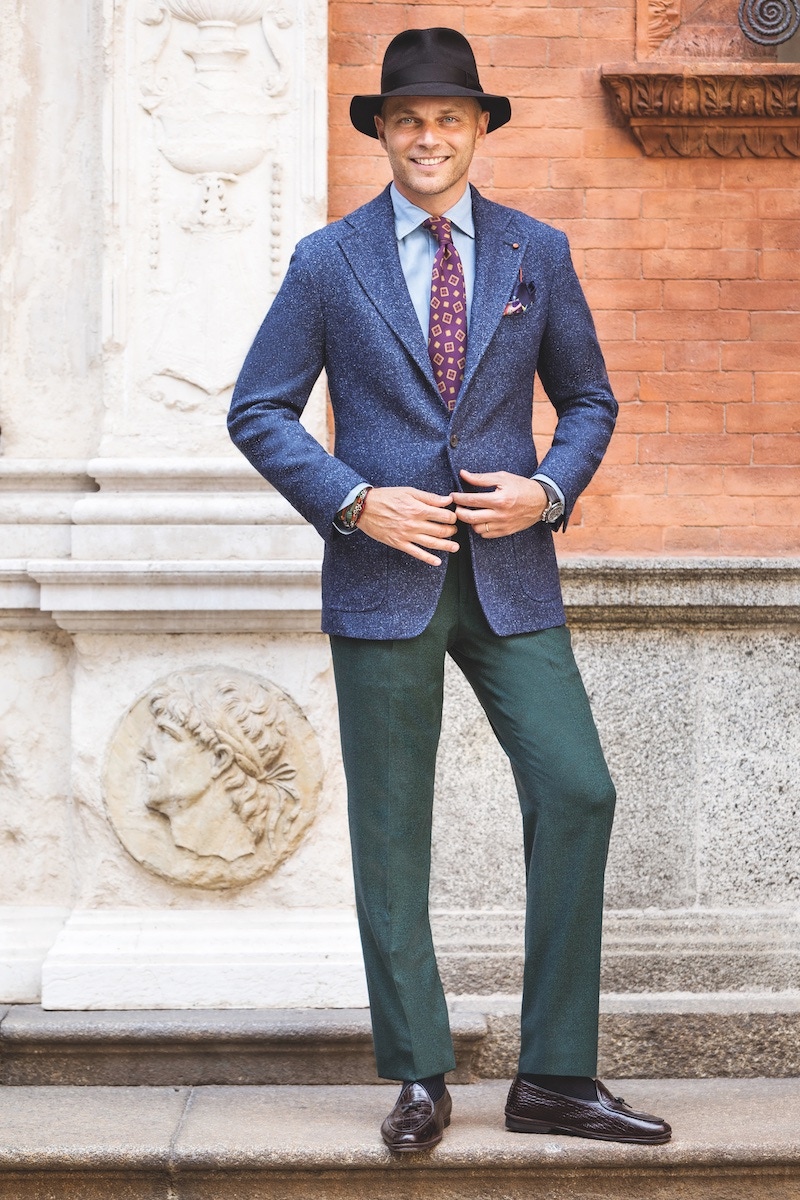 I was fortunate enough to accompany Mariano on some of the sourcing trips, during which we met with historians, academics, government officials, and more counts, dukes and princes than one would have thought entirely feasible for a single city (including one as old and as noble as Naples). However, most memorable was the visit we made to the Countess Leonetti, in her spectacular villa in the hills overlooking the Bay of Naples. Her father, Count Leonetti, who died in 1975, was fastidious when it came to dress — he used to send his sons away from the dining table if they were not wearing a tie. The late Count's name was inscribed frequently in the Rubinacci order books of the '30s, as he was a friend of Mariano's father. Both men were collectors of porcelain, and the Count had been a customer of Mariano's father and then of Mariano, until his death. "He was always very polite, very considerate with everybody," Mariano says. "It didn't matter about class — he was always very charming. Like a gentleman should be. He had an open-topped white Mercedes. He was an impeccably dressed gentleman [who was] over 60 years old; I remember him particularly well, because he used to have a palace just next to my shop." Only in Naples. Anyway, the Leonettis have since abandoned their palace in town and moved to something more manageable and with a better view. It was a museum of antiques, artworks and artefacts that the Count had assembled over a lifetime of scholarship and collecting. This was not the sort of collection assembled for external show by a status-hungry nouveau riche; rather, it was a collection of objects — whether ancient weapons or elaborate pieces of porcelain — about which their owner would publish the occasional monograph. The house spoke of an age when douceur de vivre was more important than the frenzied and bulimic acquisition of today. The Countess had already donated many of her father's old suits to Mariano, and from what I could gather as we sat in one of the drawing rooms — underneath a portrait of the Count in a double-breasted suit looking like a patrician version of Ronald Colman, no less — sipping tea and nibbling on cake, this was a purely social visit. Nevertheless, we went on a tour of the house and wound up in a bedroom looking at some amusing caricatures of her father and other Neapolitan dandies of the day. I slipped into the bathroom, and just off it was a dressing room. Curiosity got the better of my manners, and I opened one of the wardrobes; I was rewarded with the sight of ancient suit bags. Yanking open another, I saw yet more suit bags hanging on a rail under three decades of dust. By now, any veneer of decorum had vanished — with excitement mounting, I pulled open every door and drawer within reach to reveal an entire wardrobe tailored to meet every conceivable need of the cultivated Neapolitan man-about-town of the mid-20th century. I had not been this excited about old clothes since the day I spent at the Duke of Windsor's house in Paris going through his wardrobe (I subsequently described that moment as being one when I knew how the archaeologist Howard Carter had felt when he opened the tomb of Tutankhamen). And I confidently predict that when, as I hope will be the case, the treasures of the Rubinacci museum go on a world tour, the queues will match those that attended the touring exhibition of the Egyptian boy king's bits and pieces in the 1970s.