New Lease on Life
5 Minute Read The classic British outfitters New & Lingwood have opened a concept store in one of London's most desirable neighbourhoods. The brand's Chief Executive, Freddie Briance, shows The Rake around and tells us what we can expect...
New & Lingwood possess a gravitas that most companies can only dream of. The heritage brand has been around since 1865, survived the first world war, had its flagship destroyed during the second, and has dressed the scholars of Eton for more than 150 years. It remains a classic outfitter that offers a broad range, from English-made socks and the finest silk dressing gowns to eveningwear, unstructured casual tailoring and an unrivalled selection of casualwear. In short, it's one of the most respected names in the world of classic style.
Draw up a list of the oldest, most cherished brands in Britain, though, and it likely won't be the first name that comes to mind. Its customers like it like that, often referring to it as "their best-kept secret", as the Chief Executive, Freddie Briance, tells The Rake. But in today's menswear landscape, it's not enough to hang on to the coat-tails of history, and to be a sustainable business it's important to move forward while simultaneously respecting the past. Which is why New & Lingwood have just opened the doors of their latest store, at London's most stylish address: Chiltern Street in Marylebone.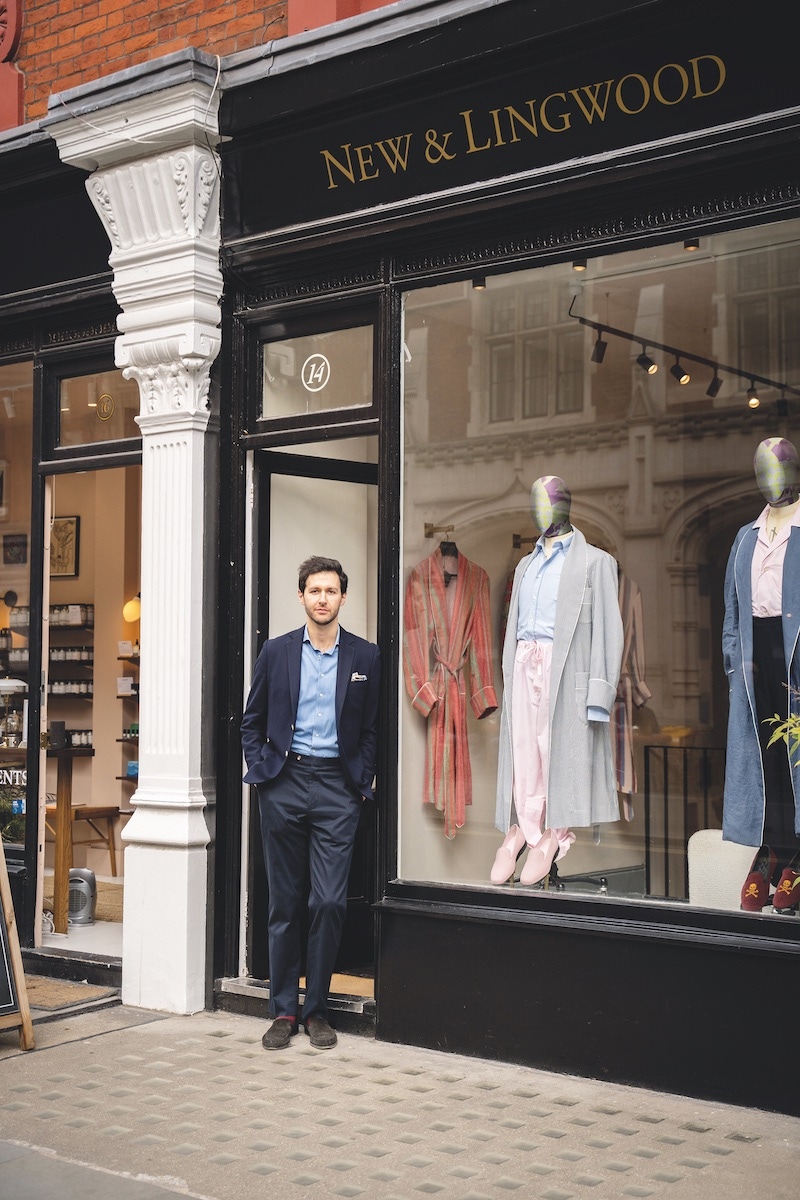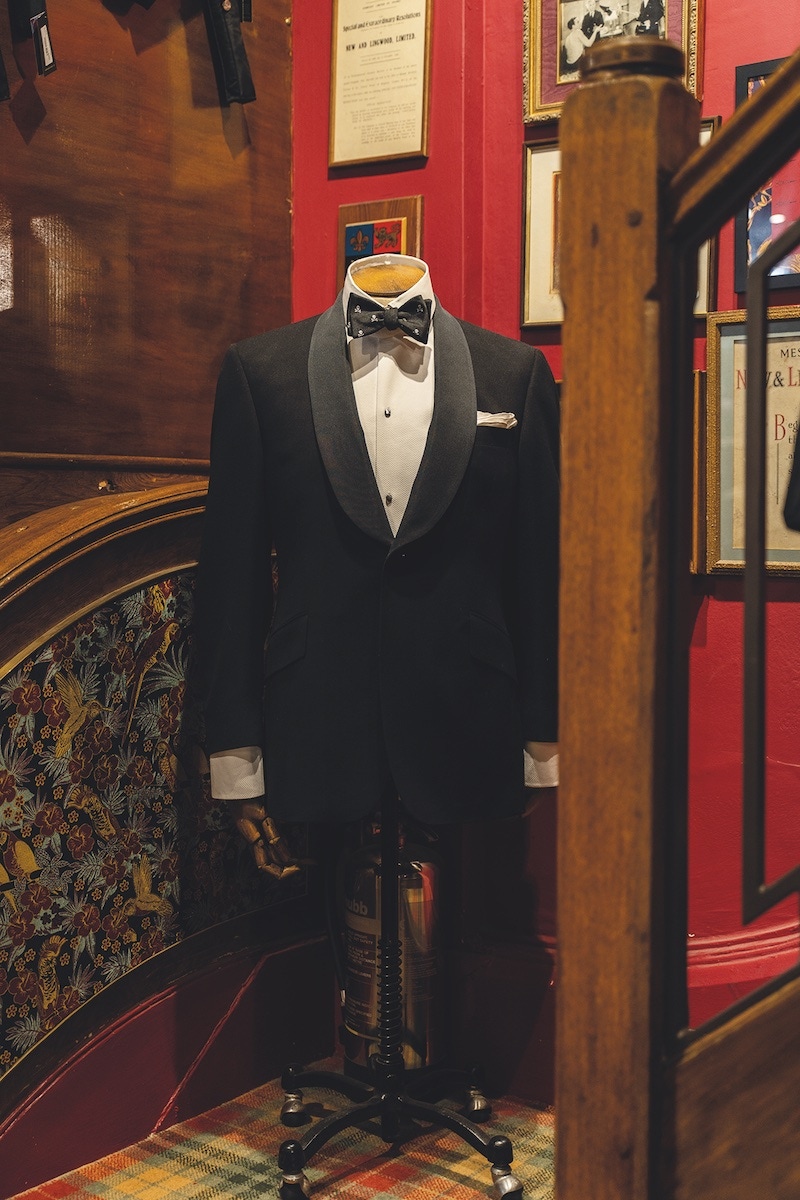 "What we wanted to do is have a space that could be a concentrated reflection of the brand," Briance says. "We want to show a lot more of our seasonal collection and not so much of the evergreen stuff people come to us for day in, day out. It's more of a concept store. So over the next six or seven months you'll see new concepts launch here first. It's important to make sure it's elevated enough to connect to Jermyn Street, but we wanted to express different ideas here."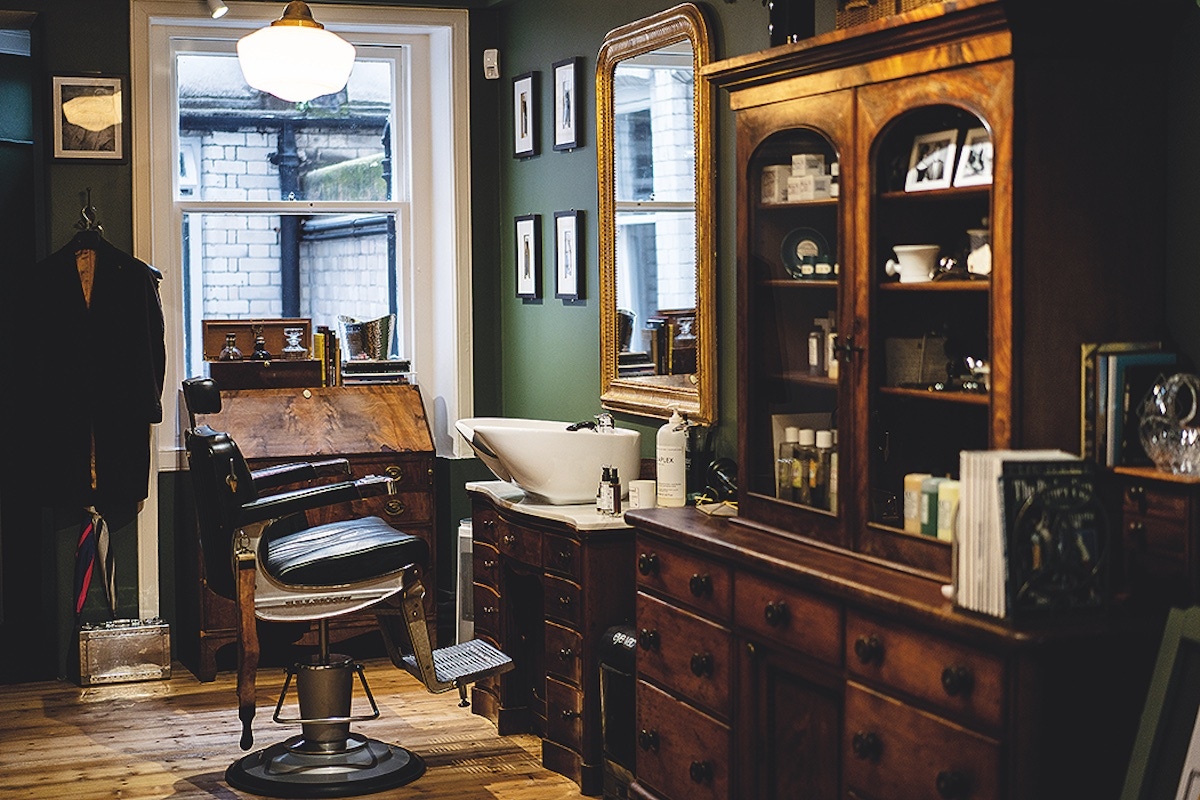 The store is certainly different to what we've come to expect from one of the U.K.'s oldest menswear brands. On the warm April afternoon I meet Freddie, London is at its best, with the tables of Chiltern Firehouse spilling out onto the street opposite the store. People chat and eat lunch over a glass of wine before strolling along wide pavements from which beautiful redbrick Victorian mansions rise high. Lined with independent stores, the street is relaxed, boasting a neighbourhood feel that's rare in central London. New & Lingwood's shop fits right in. The decor is light, airy and welcoming, with clean white walls, minimal brass hanging rails, gracefully worn parquet flooring, and black-and-white prints from the nearby Atlas Gallery. It invites you to explore the curated selection of clothing or to simply hang out — there's even a barbershop downstairs run by Jay Anaya, a veteran who's been cutting hair on the street for years. It's a far cry from New & Lingwood's Jermyn Street store, but that's exactly the point. Read the full feature in Issue 82 of
The Rake
– on newsstands now. Available to buy immediately now on TheRake.com as
single issue
or
12 month subscription
. Subscribers, please allow up to 3 weeks to receive your magazine.