New & Lingwood: Bold Sophistication
Playing on the notion that clothing, like art, can be a form of self-expression, this collection is brimming with character.
Apart from being warmly welcomed, one of the great assurances of entering New & Lingwood's baroque-esque Jermyn Street shop is that it can be your only clothing appointment of the day. All that man might need – spanning day to night, metropolitan tailoring to country attire, it is there. Timeless designs with distinction, flair and durability remain their core propositions. Now, under the stewardship of Freddie Briance, there has been amiable signs of these traits evolving to suit modern lifestyles. On the subject of brands inspiring inter-generational loyalty he recently gave New & Lingwood's viewpoint by telling The Rake: "Let's not be suffocated by an element of our heritage, that stops us from evolving and reaching new customers who may not identify with that specific part of our history". This statement is very much evident in their creative and flexible new designs. Naturally, though, nobody can dispute their prodigious heritage. Established in 1865 to cater to Eton College's students – a list that includes Prince William and Harry, David Cameron, Hugh Laurie, George Orwell, Harold Macmillan, Lord Snowdon, Aldous Huxley, the 1st Duke of Wellington, Prince Michael of Kent the Maharajah of Jodhpur, and of course the UK's current Prime Minister Boris. Johnson. It is quite an extraordinary directory of historical figures they have looked after, and is an ever expanding register.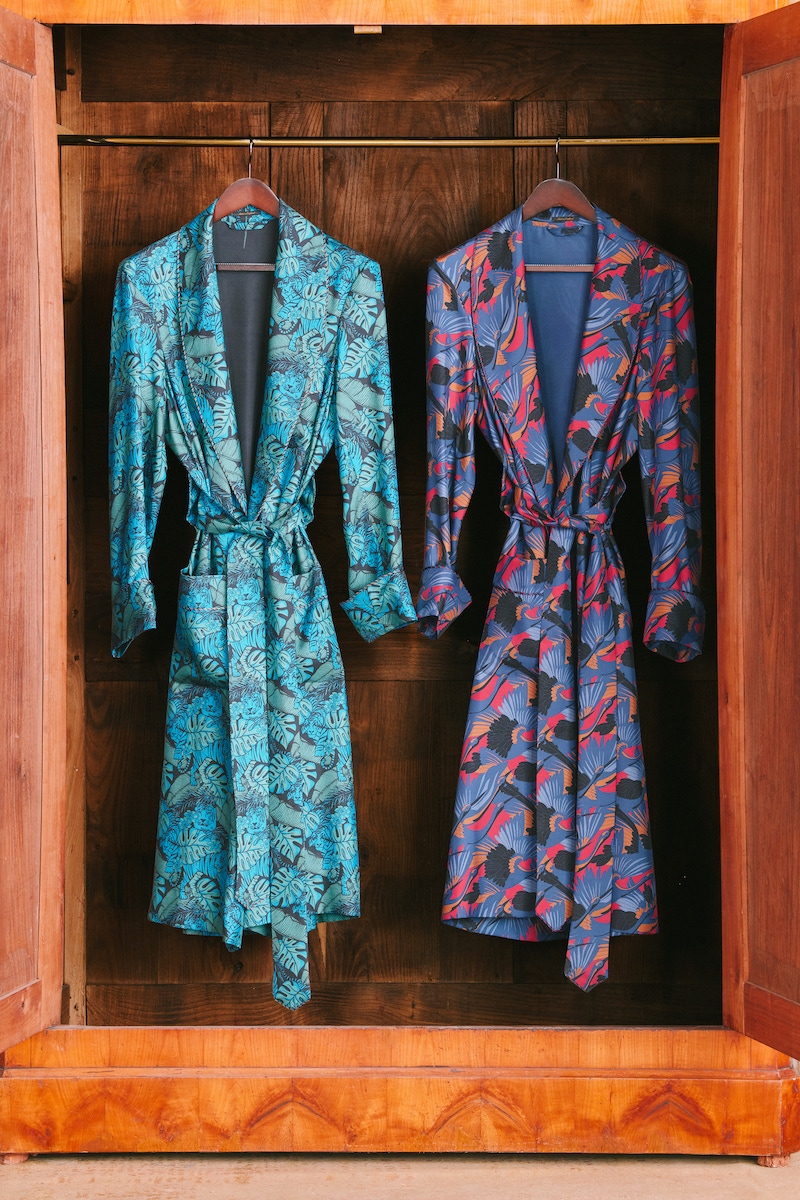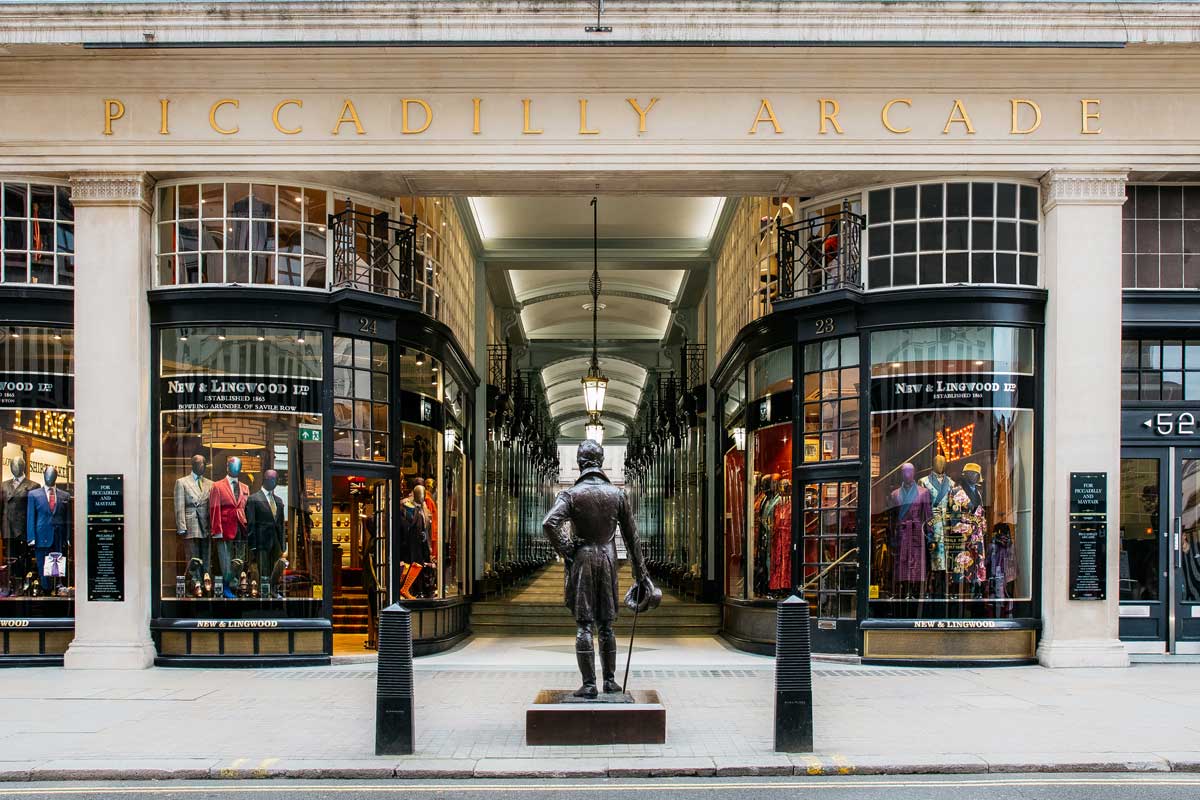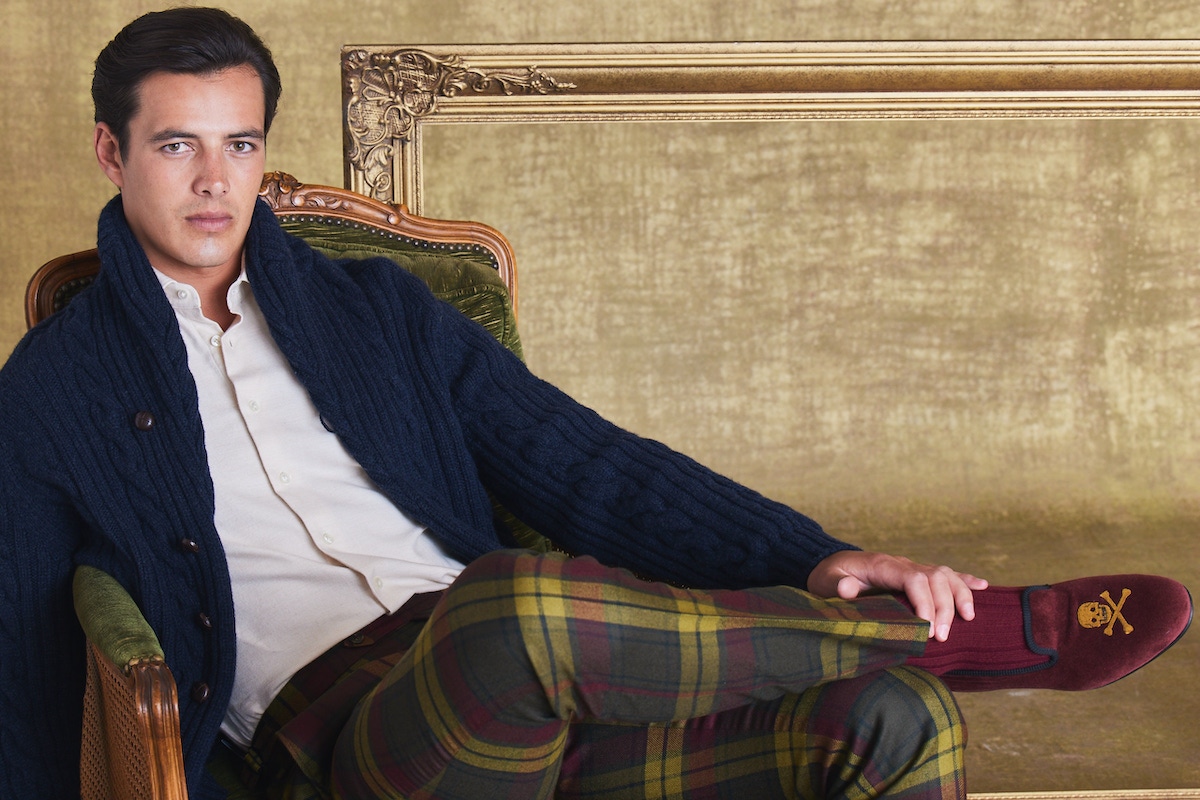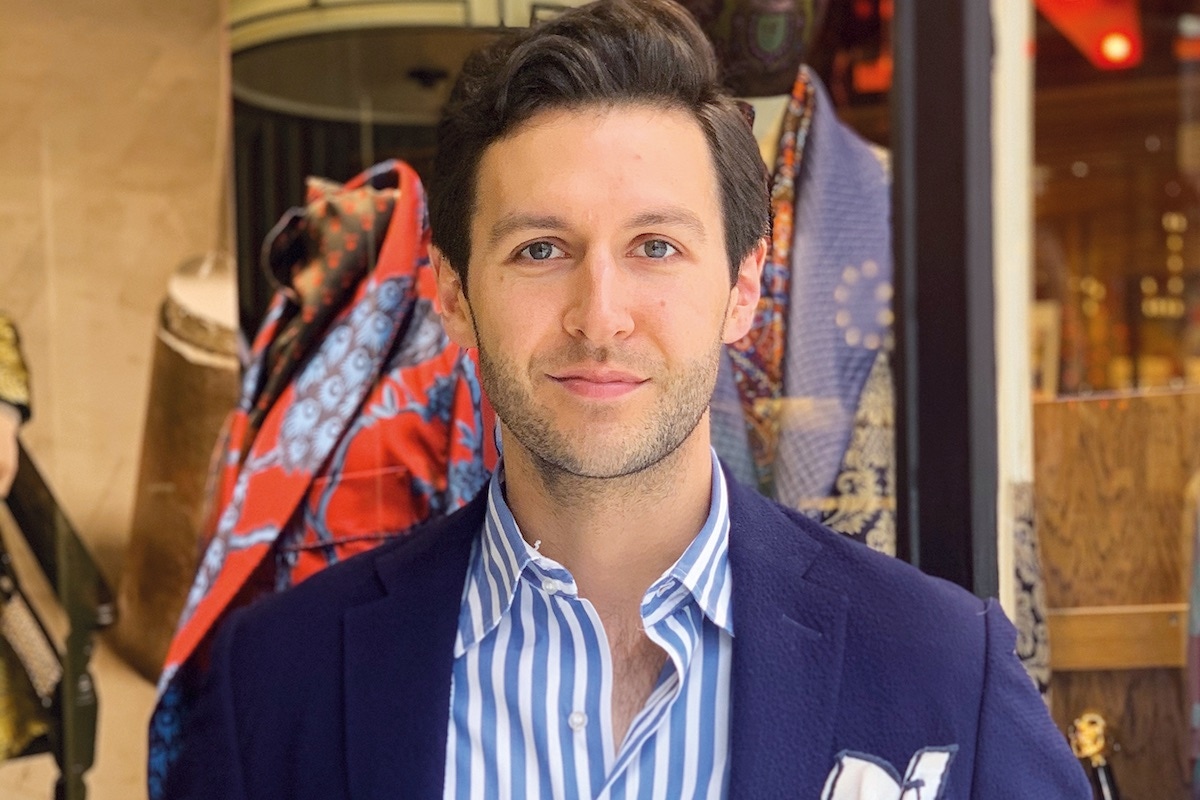 But they also have a rich heritage in working with the very best British mills, weavers and shoemakers, which has contributed to New & Lingwood long being recognised as purveyors of accomplished men's apparel. Colourful and classic frames their DNA, and it is their bold approach to menswear that has earnt them a legion of followers from all corners of the globe. And they are keen to spread their wings each season by implementing artistic and exquisite cultural storylines into their collections. No one does it better than New & Lingwood when integrating artistry and elegance in loungewear. Imbuing many of the stylistic nuances of Baroque, Rococo, 19th century Russia, and the Asian jungle, their silk dressing gowns demonstrate a degree of style and opulence worthy of the most demanding of aficionados. Expertly woven in a small workshop in Suffolk, their new blue silk unlined jungle tiger silk dressing gown is soft-to-touch, and is an embodiment of comfort. Alan Brodie, chair of the Noël Coward Foundation once said of its eponym: "He did love his dressing gowns, at home and on stage". Not shorn of both theatricality and sophistication, this dressing gown would definitely perform with an audience. Equally as decorative and luxurious, any one of their pyjama sets would be a fine pick for yourself or as a gift.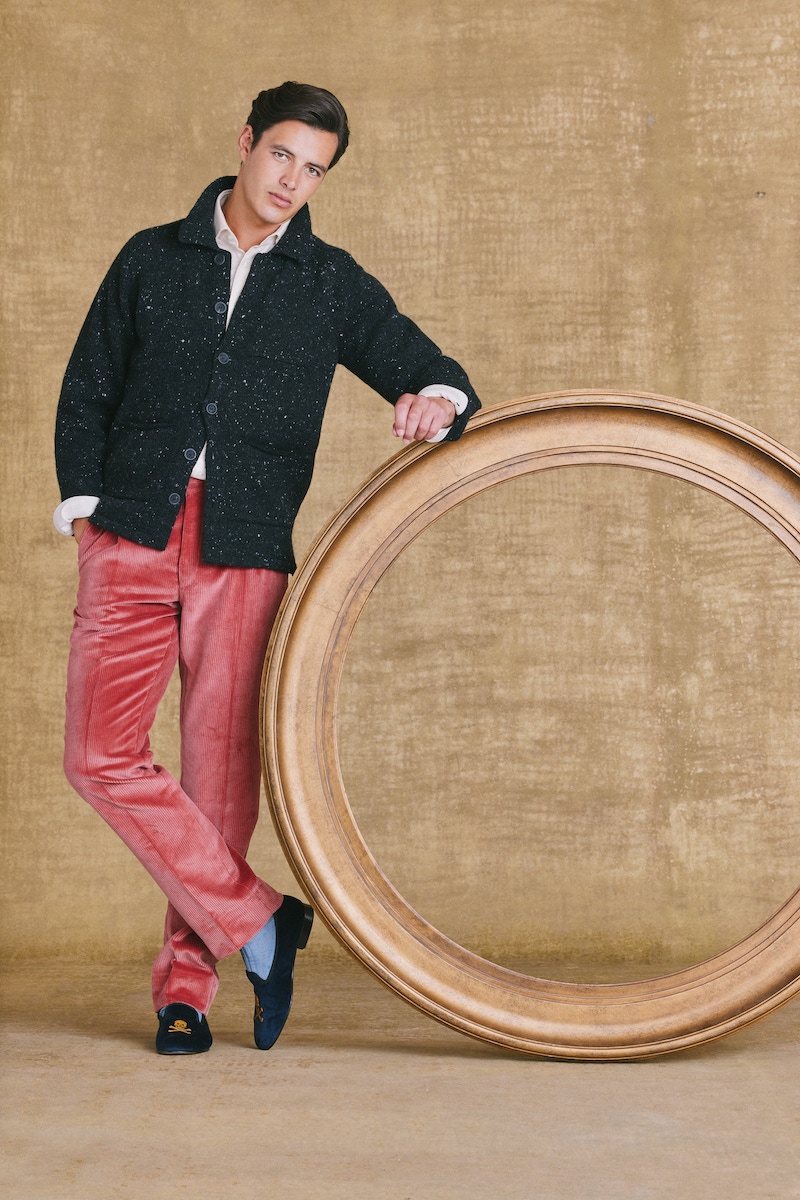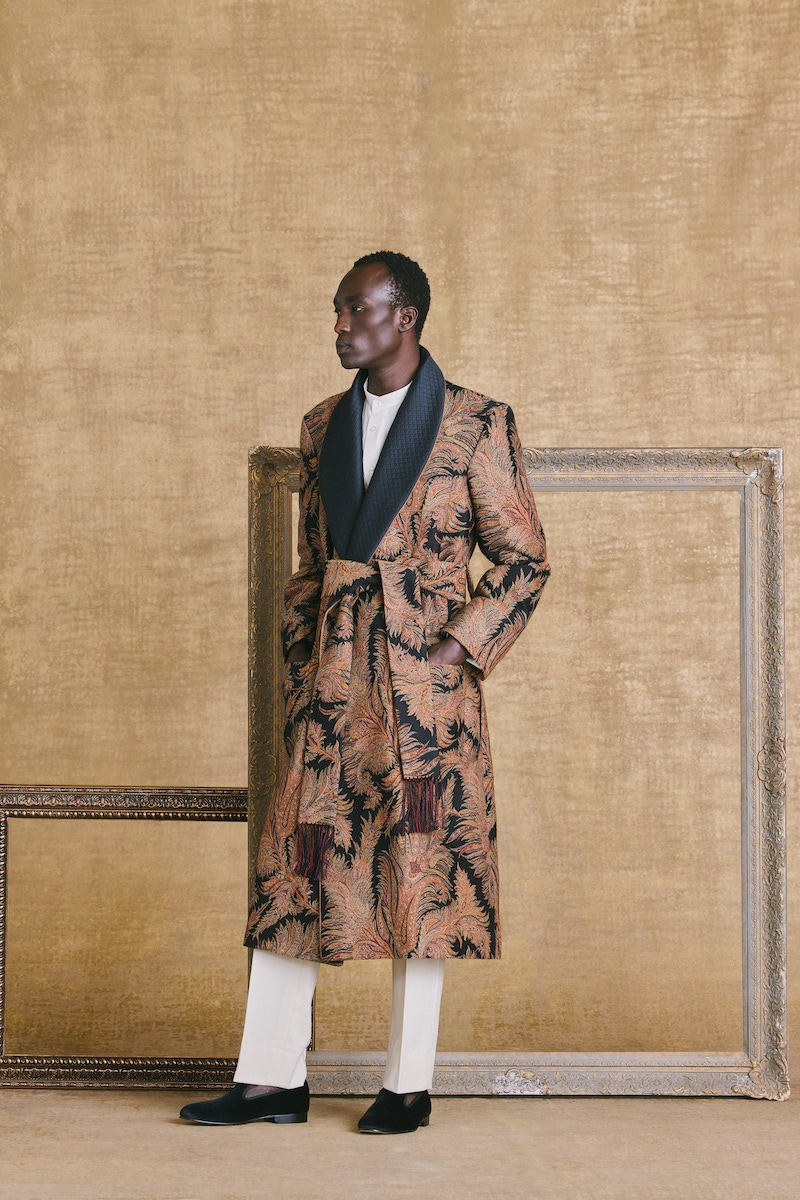 Tweaks to their classics are always undertaken with distinction every season. Reputable purveyors of the tartan trouser, this season's iterations are made from a soft blend of lambswool and cashmere. By possessing a single-pleat, they should even attract nervous pleat wearers who are looking for a cool alternative to jeans and chinos. As is custom with New & Lingwood they don't hold back on their corduroy pantaloons. Despite the use of punchy-yet-tasteful pinks and blues, the rich colour and texture of the velvety cotton corduroy makes them a perfect partner to their wool herringbone tweed covert single-breasted overcoat. In a mélange of green, brown, and gold, the fully lined overcoat is an appetizing option to beat the freeze in style.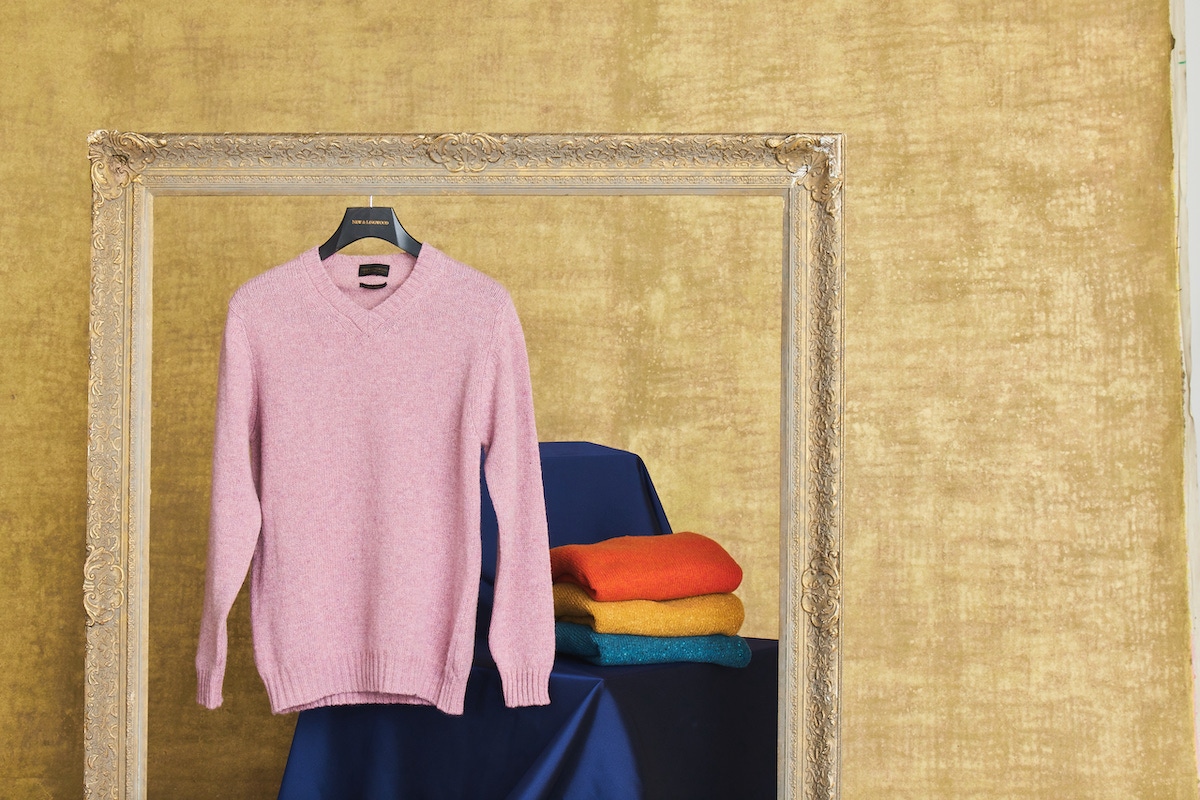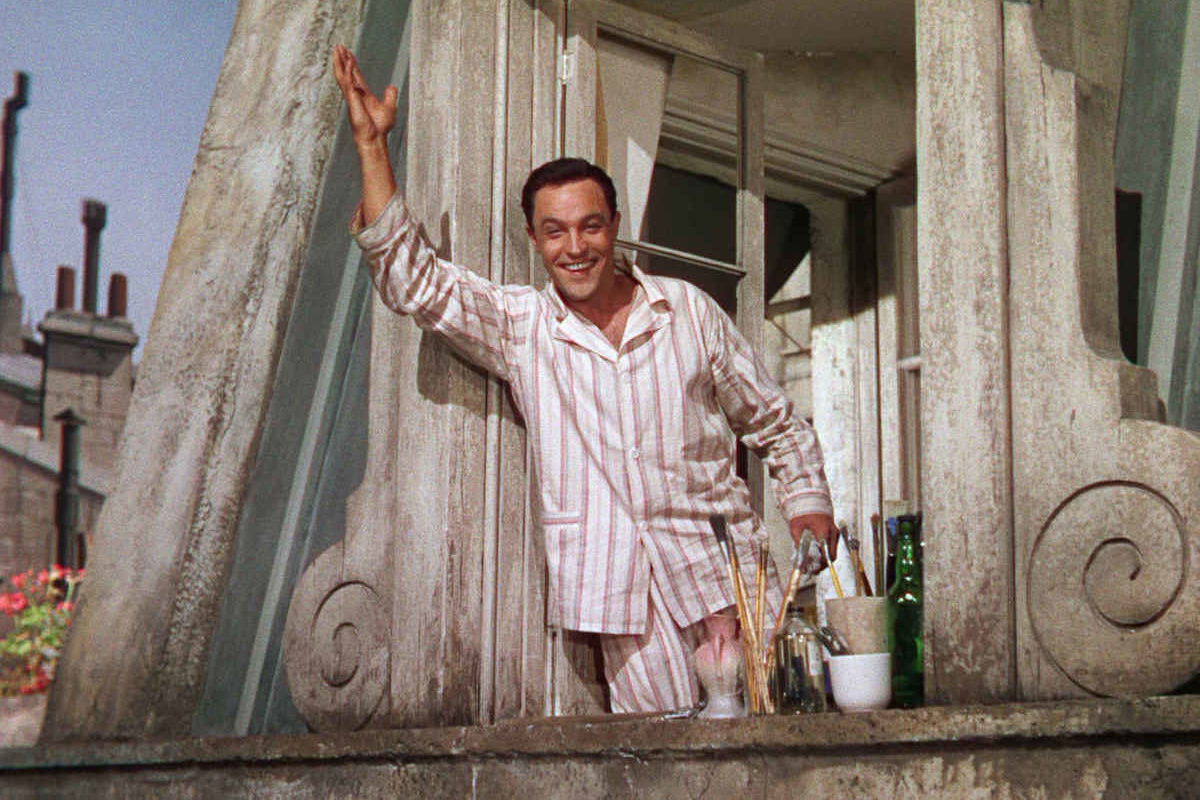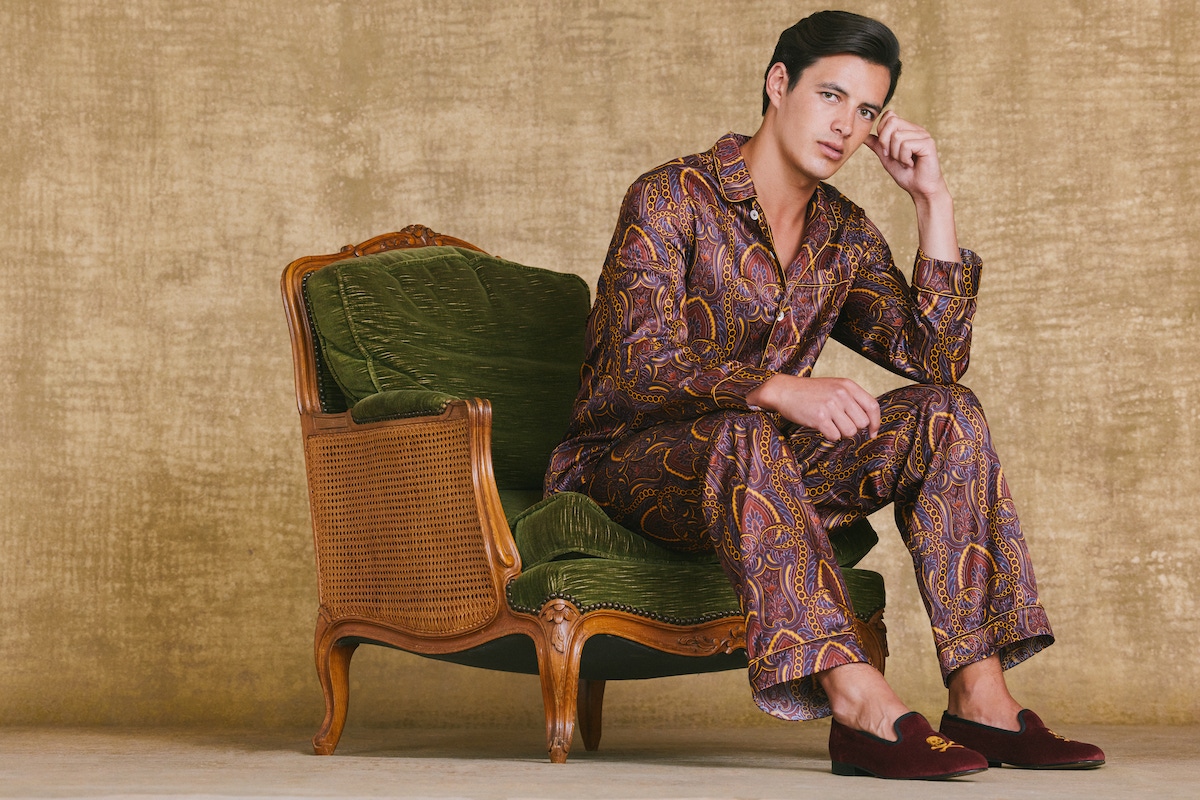 For something a little more technical, the light brown Shetland wool rugby flannel jacket is designed to retain warmth, and is a lightweight and casual option for everyday wear. On the theme of yarn from Shetland sheep, their knitwear in rich and playful autumnal colour palettes are also made for a trim and comfortable fit to work underneath tailoring. Our opportunity for self-expression has certainly been stymied over the past two years, and to ignite this once again, who better to turn to than New & Lingwood.