Nobody does it better
The era of Saul Goodman is coming to an end, but the man who brought Albuquerque's funniest, dodgiest lawyer to life is just getting started, writes TOM CHAMBERLIN.
I kept Bob Odenkirk waiting for our interview. That isn't to say I was late — more that he was early, disarmingly so. My father raised his sons to believe that being on time is late and five minutes early is on time, so I logged on accordingly. There was Bob, a fellow punctual traveller, ready to jump into questions about his career in film, television shows, writers' rooms, and stand-up. As fathers, we couldn't resist discussing our children and the joys of parenting. While we were always going to touch on his current project, Nobody, he seemed excited to mention a side hustle, the publication of a series of children's poems, in the spirit of Revolting Rhymes, that he wrote when his children were young, with illustrations by his daughter. "Han, I think we're going to have to go over," he said, generously, to the publicist on the call. We did nevertheless tack back to conventional interview waters, and I was eager to — not because of the time limit but because in terms of rounded showbiz accomplishments, few are able to hold a torch to Odenkirk. In the time it took me to research his career, I needed to go back to the start to wrap my head around the web he has spun between genres and skillsets. We are about to see the release of his first lead role in a feature film — Nobody — in which literally no punches are pulled, and I reckon it will prove to be the answer to a question that a lot of us didn't know we were asking (more on this later).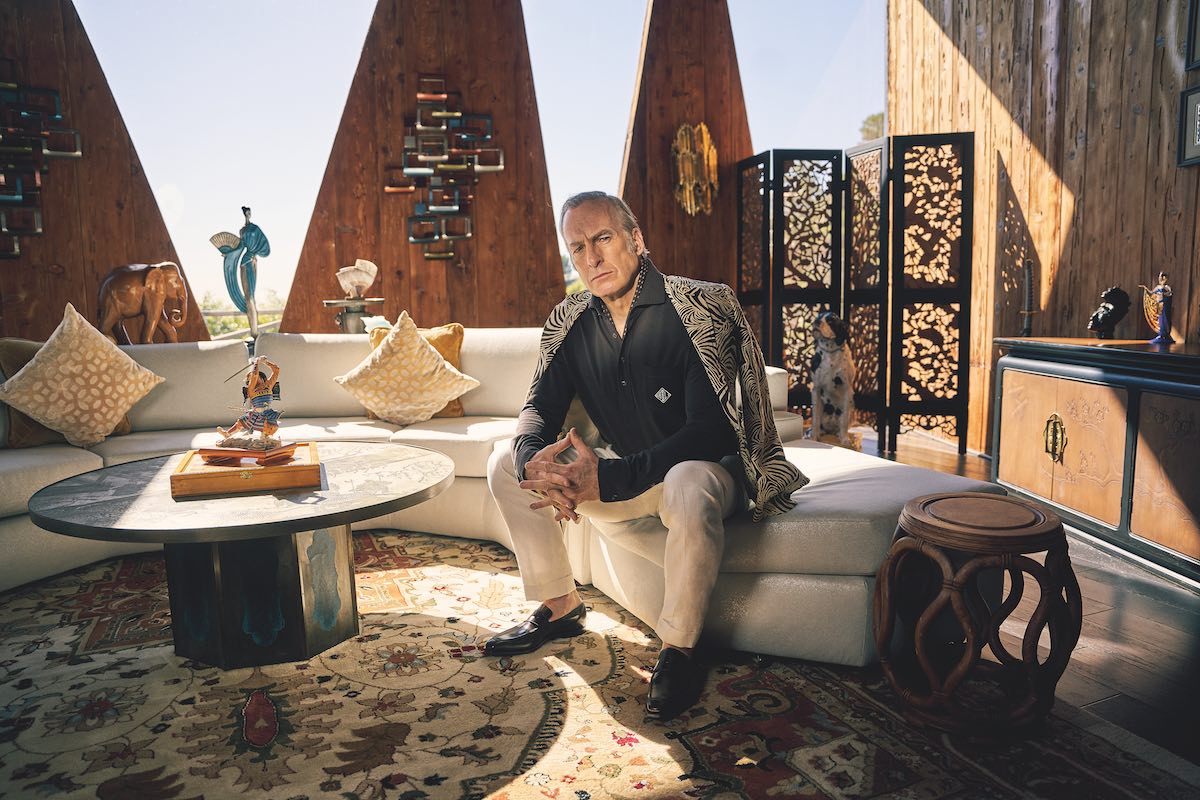 Bob grew up in Illinois, in a Chicagoan suburb called Naperville — John Hughes's America — and for which Odenkirk didn't think he was a poster boy. "I felt like I didn't belong there," he says. "I never felt like a Chicagoan till the last 15 years, when I realised, Oh, I definitely am." By that, he was referring to the 'chip on his shoulder' that all second-city natives carry, used "to critique the world around you, that you use as a motivator to comment on life. I think it is really good for generating comedy." Comedy was where Bob cast his early career shadow, on stage as a stand-up comedian and as a writer. The gene was clearly in the family — his brother, Bill, wrote episodes of The Simpsons until 2019. Bob cut his teeth on his college radio stations (Marquette, in neighbouring Wisconsin, and on home turf at Southern Illinois University). He graduated in 1984 and sought work and experience at various clubs in Chicago. It was when he met Robert Smigel, at the Players Workshop, a school of improvisation, that the boy would become a man, professionally speaking, for it would get Odenkirk onto the writing staff of Saturday Night Live when he was 25.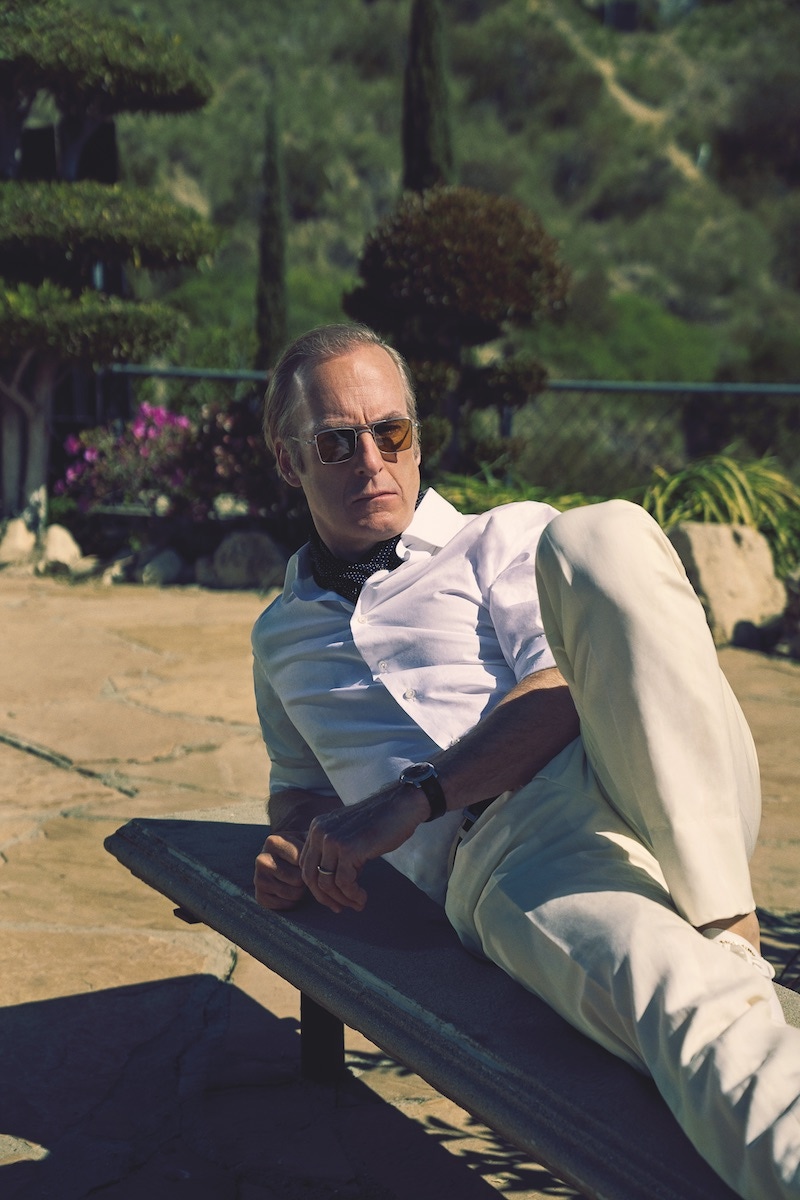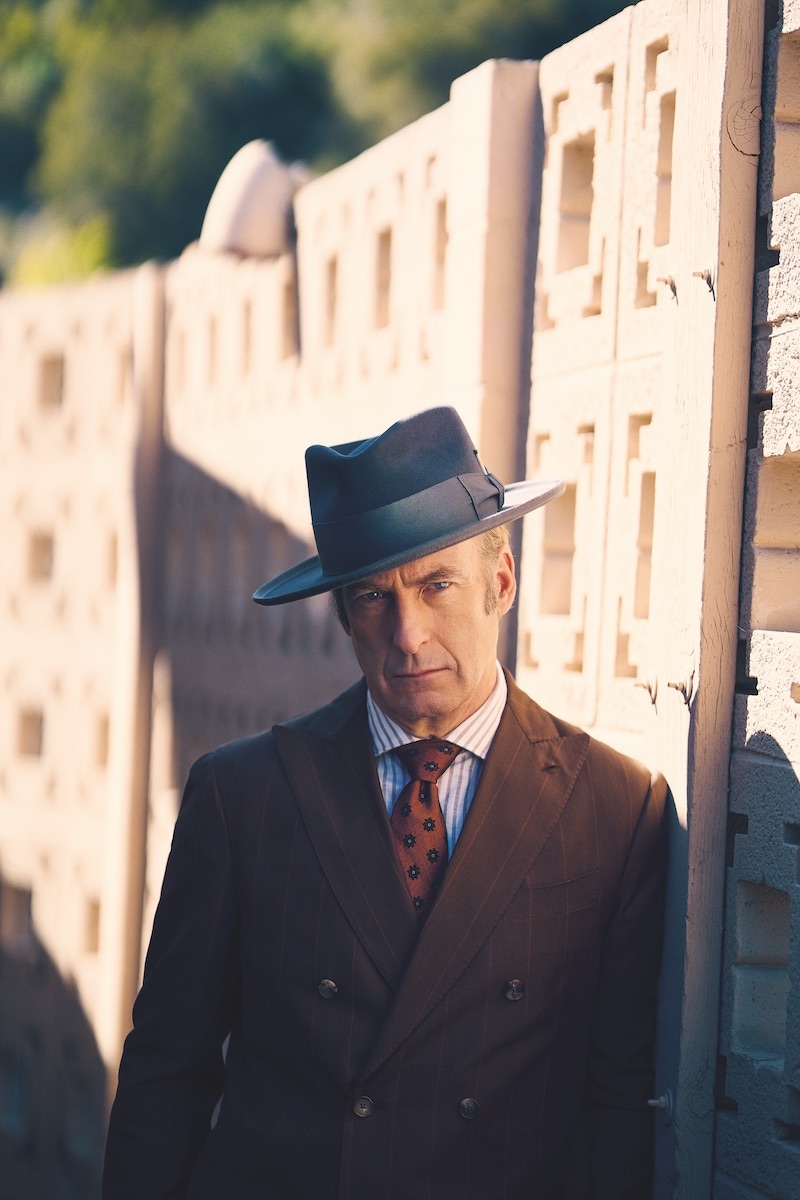 An American institution and a killer entry on anyone's C.V., Saturday Night Live represents the zenith of sketch comedy, a genre that would define Odenkirk's career for the next 20 years. "Saturday Night Live was brutal," he says. "It was really hard on me. I was young and there is a lot of rejection, and it is this machine that never stops — you're hit by another hole to fill, constantly." The tsuris in a writers' room is often parodied by writers, and was perhaps most graphically dramatised in Studio 60 on the Sunset Strip, an Aaron Sorkin West Winging of SNL but set in L.A. The speed and efficiency with which sketches were cut — and the elation a writer felt on getting a joke on air — gave you a sense of the emotional journey involved in a real-life show like that, and confirmed here by Bob. He had four years at SNL, which included some on-air moments, though it was largely spent behind the scenes, writing for comedians such as Adam Sandler, Chris Rock and David Spade. He has since admitted to an immaturity that held back his relationships with colleagues (as opposed to his ability to deliver good writing), even telling The Hollywood Reporter in 2015 that he "was a dick" to Lorne Michaels, the show's creator and executive producer.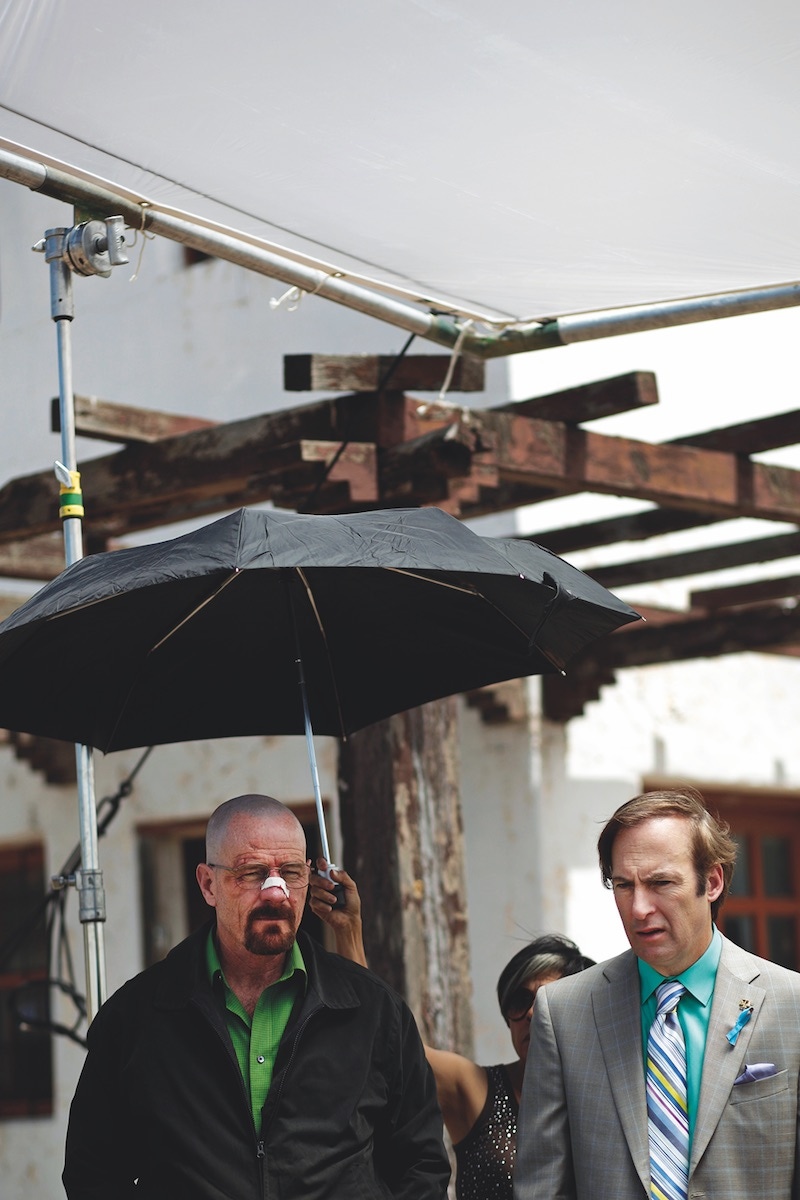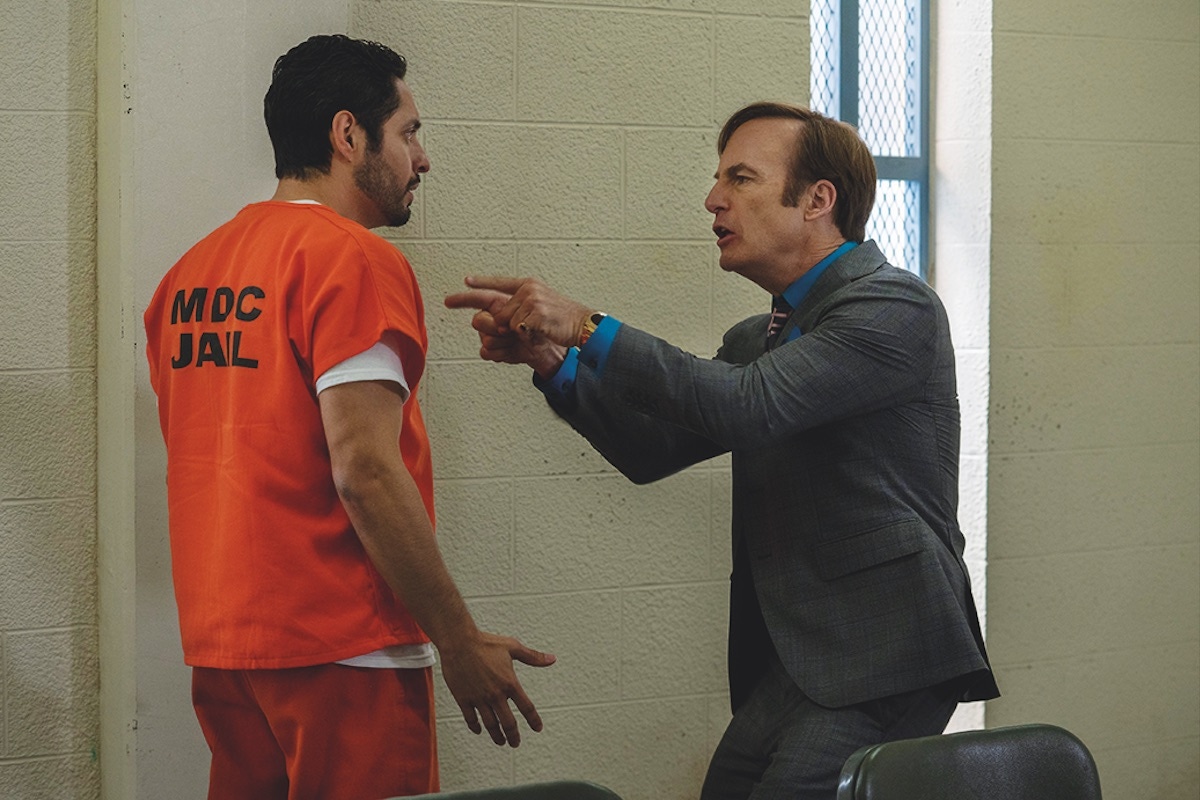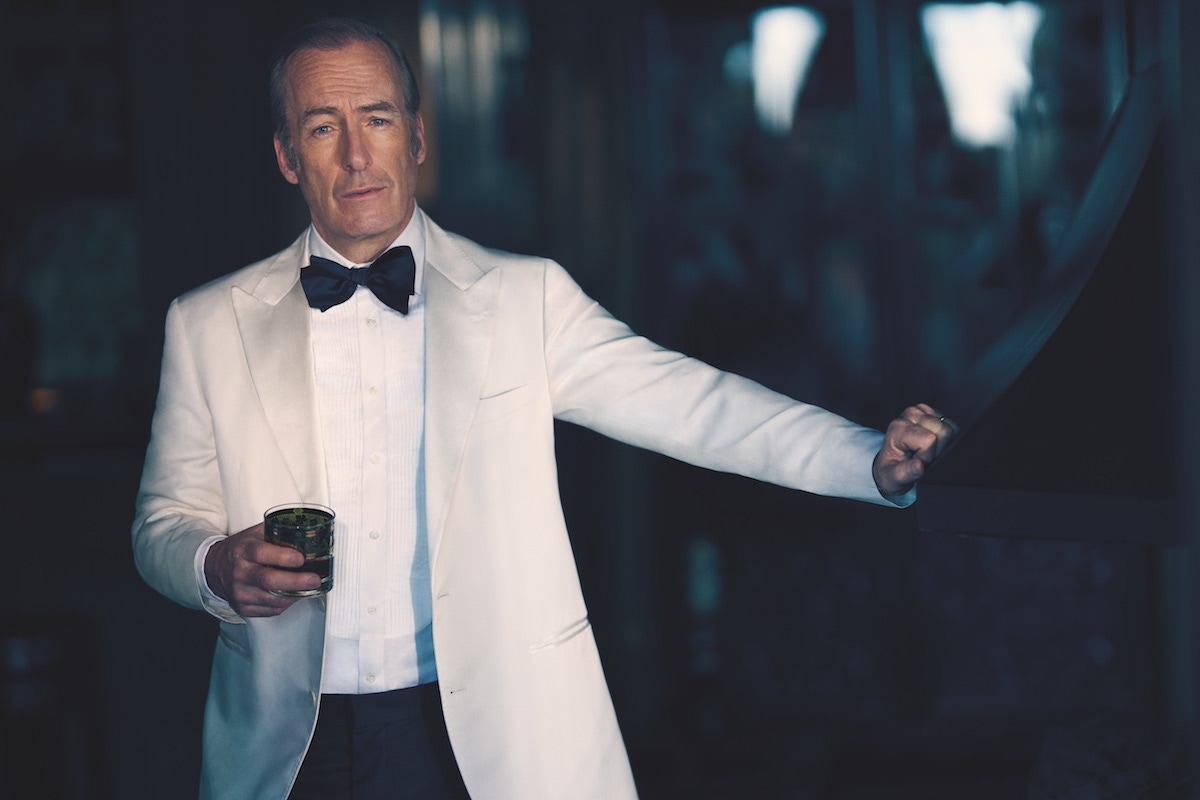 The post-
SNL
period wasn't a fall from dizzying heights; in fact, he maintained his holding pattern, toying with notoriety but not quite coming in to land (if fame and fortune is regarded as the destination). He found himself scooped up for sketch and talk shows, writing for Conan O'Brien and acting in
The Larry Sanders Show
and
The Ben Stiller Show
. The latter came off the back of a friendship with the show's eponym at
SNL
, where they shared an office. It would end up winning an Emmy thanks to a sketch written, and starred in, by Bob, called 'Manson Lassie'. It was during his time at
The Ben Stiller Show
that he would start his working relationship with David Cross. He and Cross formed a duo, creating
Mr. Show with Bob and David
. It was a sketch series that pulled from comedy that had inspired Odenkirk when he was growing up — sketches would transition into each other as if connected, in the same manner of
Monty Python's Flying Circus
, the British comedy show that he cites as his greatest influence.
Mr. Show with Bob and David
also played on edgier anti-establishment, alternative comedy, paving the way for programmes such as
The Mighty Boosh
.
If you haven't yet managed to peruse the contents of Issue 75 of The Rake, here is a sneak preview in the video below.
Video by Marcus Ebanks
Read the full Bob Odenkirk interview in Issue 75 of
The Rake
- on newsstands worldwide now. Available to buy immediately now on TheRake.com as
single issue
,
12 month subscription
or
24 month subscription.
Subscribers, please allow up to 3 weeks to receive your magazine.