OMEGA: MY CHOICE - Alessandro Squarzi
Milan-based fashion entrepreneur and street style regular Alessandro Squarzi reveals his affinity with luxury watchmaker Omega, which dates back to his childhood...
Alessandro Squarzi's fashion credentials were not obtained by accident. A prolific Milanese fashion entrepreneur and recognised as having one of the finest collections of vintage clothes, cars and motorcycles, in the whole of Italy, he is considered a sartorial icon. Enamoured by a host of accomplished street photographers for a timeless take on classic styling, he's the ultimate fan of Omega watches. What is your earliest memory of Omega? My very first memory of Omega is the moon landing itself: I was born in 1965, so in 1969, when I was four years old, I saw the lunar landing on TV. How many do you have in your collection? I own more or less fifteen Omegas: all of them are very special items. What do you love most about the Speedmaster? Well, the Speedmaster has a great story behind it, and I do love whatever has a story to be told! If you could ask Buzz Aldrin one thing, what would it be? Could you leave me your Omega in inheritance?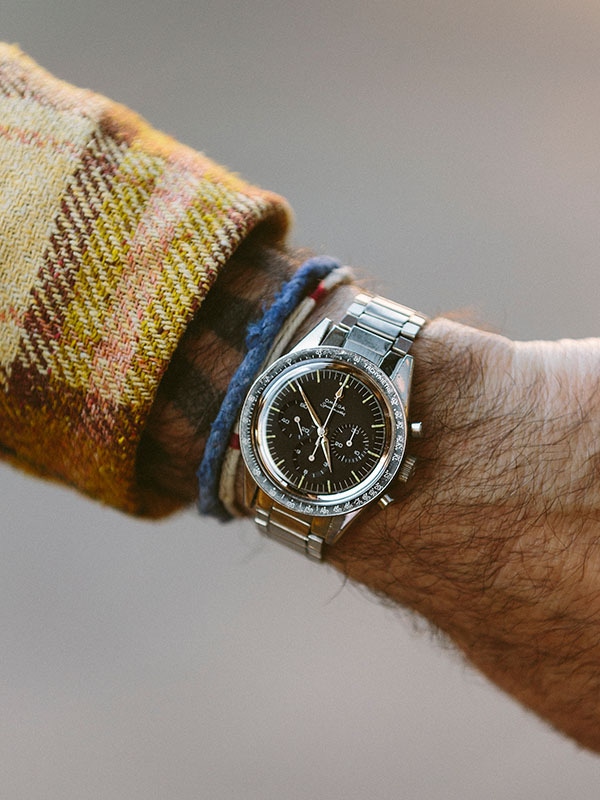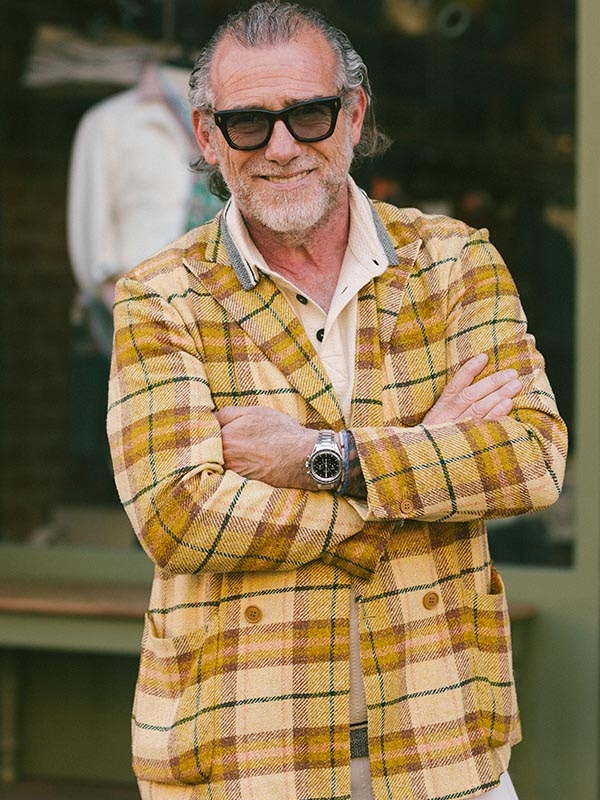 If you could take one outfit to the moon, what would you take?
My last burgundy suit and the Speedmaster on my wrist.
Dogs or cats and what breed?
Dog - Shiba Inu.
How would you describe your personal sense of style?
Unique!
What item of clothing holds the most sentimental value to you?
The camel cashmere coat I inherited from my "babbo" (the way we say "father" in Romagna, where I come from).
What does The Rake mean to you?
In my opinion
The Rake
is a clan of people with a very good judgement of style and elegance, who share their aesthetic taste with all the other people.
What should a rakish man never be without?
Never without a watch on his wrist!
To embark on your own Omega Speedmaster Moonwatch journey, peruse the collection here.