Omega: My Choice - Andrés Velencoso
He's graced just about every cover and billboard there is. Now the Spanish model and actor tells us how his Omega story is entwined with his stellar career.
Andrés Velencoso is what you might call 'super'. The 40-year-old Catalonian model and actor has enjoyed a stellar career, gracing covers and billboards aplenty, earning himself the rare yet rightful accolade of male supermodel. Fluent in five languages, it's Velencoso's worldliness that marks him out (ok, pulchritude helps, too) as the perfect ambassador for Omega so we caught up with him to chat about his relationship with the luxury watchmaker...
What's your earliest memory of Omega?
When I was a boy, I clearly remember my Godfather wearing an Omega, and my father also wears a vintage Omega, so it's a watchmaker that has a lot of significance in my family.
What's special about your watch to you and where were you in the world when you received it?
The Omega I'm wearing is a Speedmaster Chronograph 'Dark Side of the Moon'. It's really special to me because it was the first serious watch I bought for myself. I was saving money for months when I was living in New York as a young model and finally managed to treat myself!
How would you describe your personal sense of style?
I would say my style is quite classic. I don't like to take too many risks, because above all I want to feel comfortable and confident within myself. I love tailored suits in an urban environment - there's nothing quite like the feeling of a perfectly cut suit.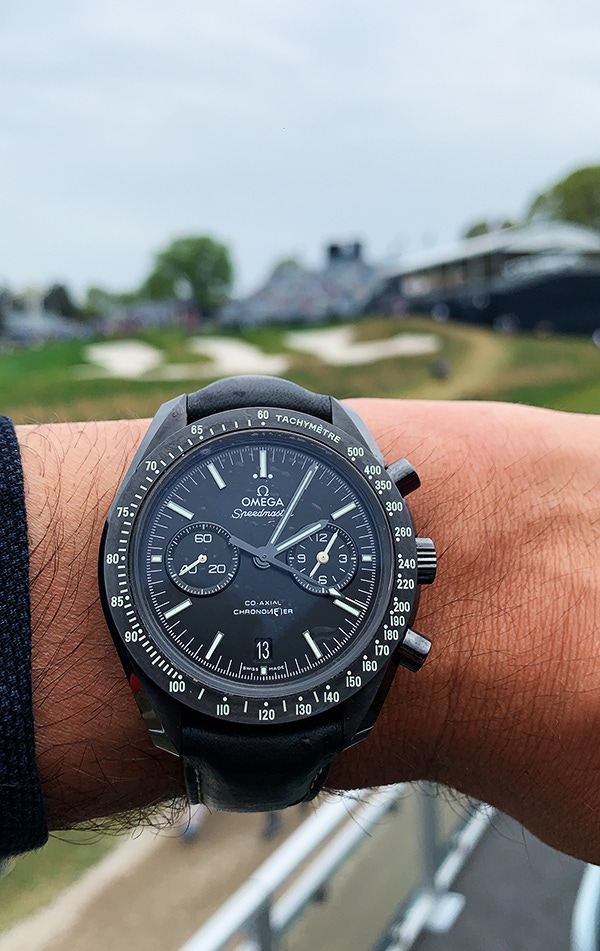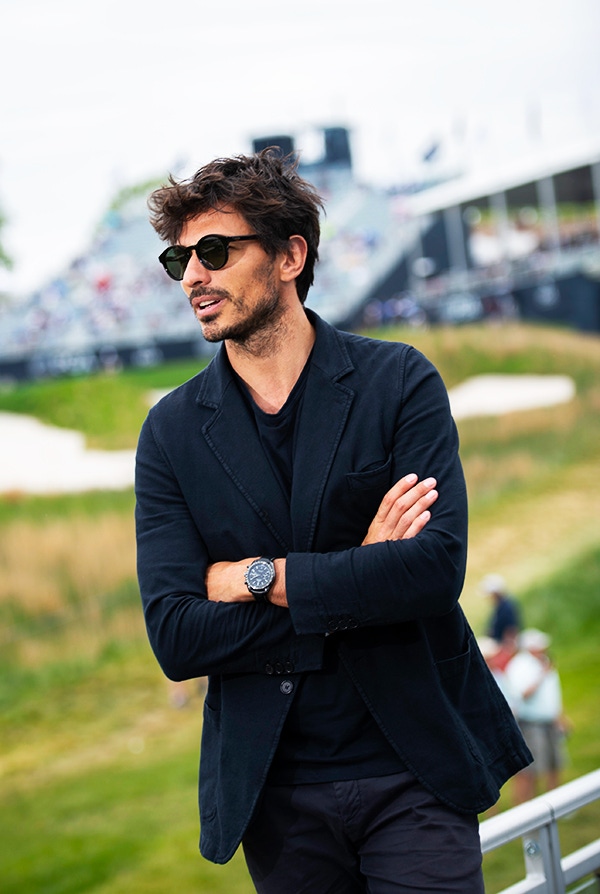 Based upon the styles of dress of the time, what decade would you travel back to? I like the archetypal Western style so maybe I would travel back to the period between 1910-1930 and explore the original American workwear style. If you could take one outfit to the moon, what would you take? That would be a great pair of jeans! Denim has colonised the earth so why not the moon?! If you could ask Buzz Aldrin one thing, what would it be? I would ask him if he was worried about if the watch could fail in the otherworldly conditions he found himself in. It was obviously the first time it was going to the Moon so I guess there was a lot of ambiguity, although I'm sure Omega had no doubts! If you could take the credit for any great piece of art, song, film, book etc which one would you claim? I would put my name to "Guernica" by Picasso, for the sheer magnitude of the painting, in terms of both skill, scale and its cultural and political context.
You're on a voyage to the moon and can take one person, who is it?
That depends on how much time I would be spending there… but probably my sisters.
What should a rakish man never be without?
To be 'rakish' is to have an arsenal of great qualities, but a great tailored suit is rudimentary.
What does The Rake mean to you?
The Rake is a reference of fashion that is very synergistic with my own, with a focus on classic elegance but done in a modern way. It's an inspiration for everyone who loves to look their best.
To embark on your own Omega Speedmaster Moonwatch journey, peruse the collection here.