OMEGA: MY CHOICE - Fabio Attanasio
Visionary annotator behind The Bespoke Dudes blog and eyewear impresario Fabio Attanasio tells us why watchmaker Omega has always been on his style radar.
Fabio Attanasio's flair for sartorial menswear commentary started in Italy's oldest tailoring heartland of Naples, the city of his birth. Spells in Milan and Buenos Aires rubbing shoulders with sartorial menswear's elite ignited his now creative authority that so many discerning folks abide by. A distinguished eyewear entrepreneur, championing a 'continuously evolving' classic take on craft and style, he's the ultimate exponent for Omega watches. What's your earliest memory of Omega? That would be my grandfather manually winding his pre-Seamaster from 1958, every morning. It was a daily ritual, like shaving and tying his tie before going out. I am very proud to keep that watch with me today and I plan on passing it on to my children. What's special about the watch you've chosen to wear and where were you in the world when you received it? Among some other vintage Omega timepieces in my collection, I love my Speedmaster Wally Schirra, 2017 Ref 311.32.40.30.01.001, aka 'First Omega in Space'. I still remember the day I got it from the boutique in Milan. I had just had a personal achievement at work and I could not think of a better way to reward myself than buying myself the watch I had my eyes on for so long. At first I was unsure between the iconic Moonwatch and this one, but I fell in love with the small diameter of the symmetric case, the alpha hands and its vintage-style leather strap with white stitching. It looked as if it was bespoke for my wrist. If you could ask Buzz Aldrin one thing, what would it be? Was your spacesuit bespoke? How would you describe your personal sense of style? Classic with an international approach. Based upon the styles of dress of the time, what decade would you travel back to? With no doubt to the '50s or '60s, the era when cars, watches and tailoring (to name a few) reached their peak in terms of design and timeless beauty. If you could take one outfit to the moon, what would you take? A bespoke spacesuit with my 'First Omega in Space' on my wrist.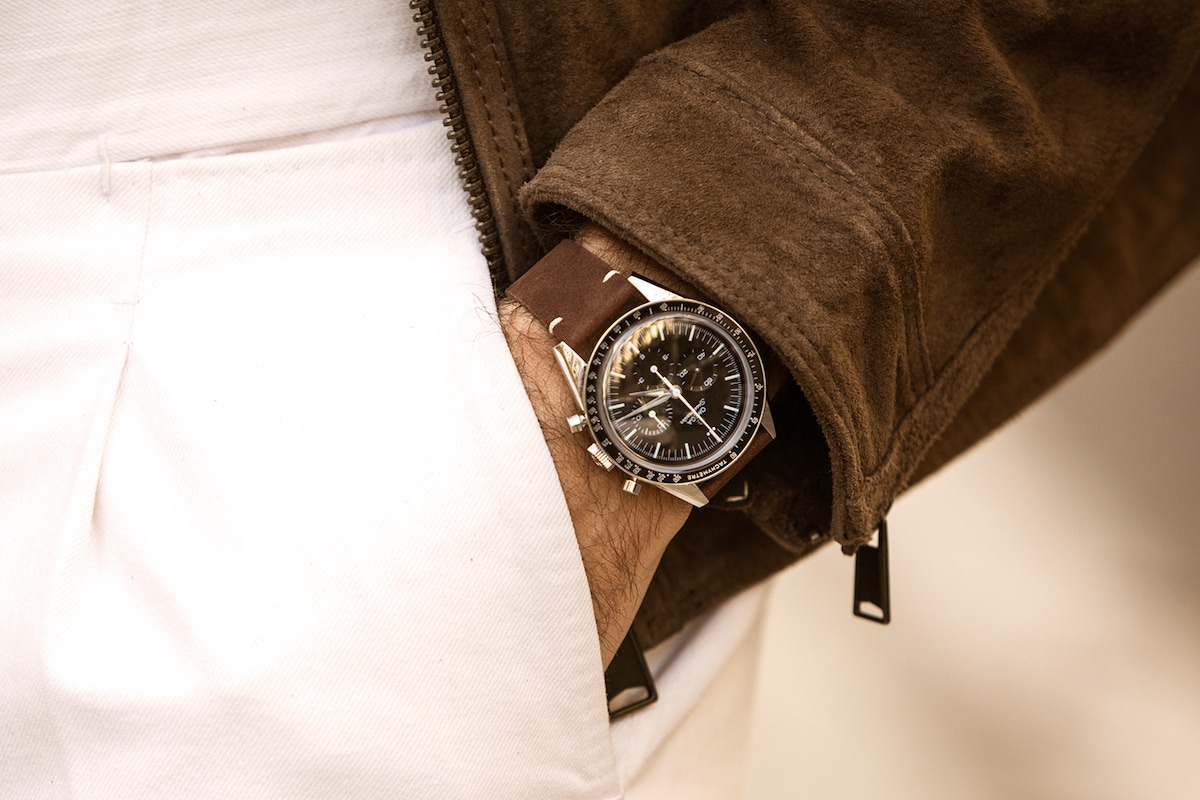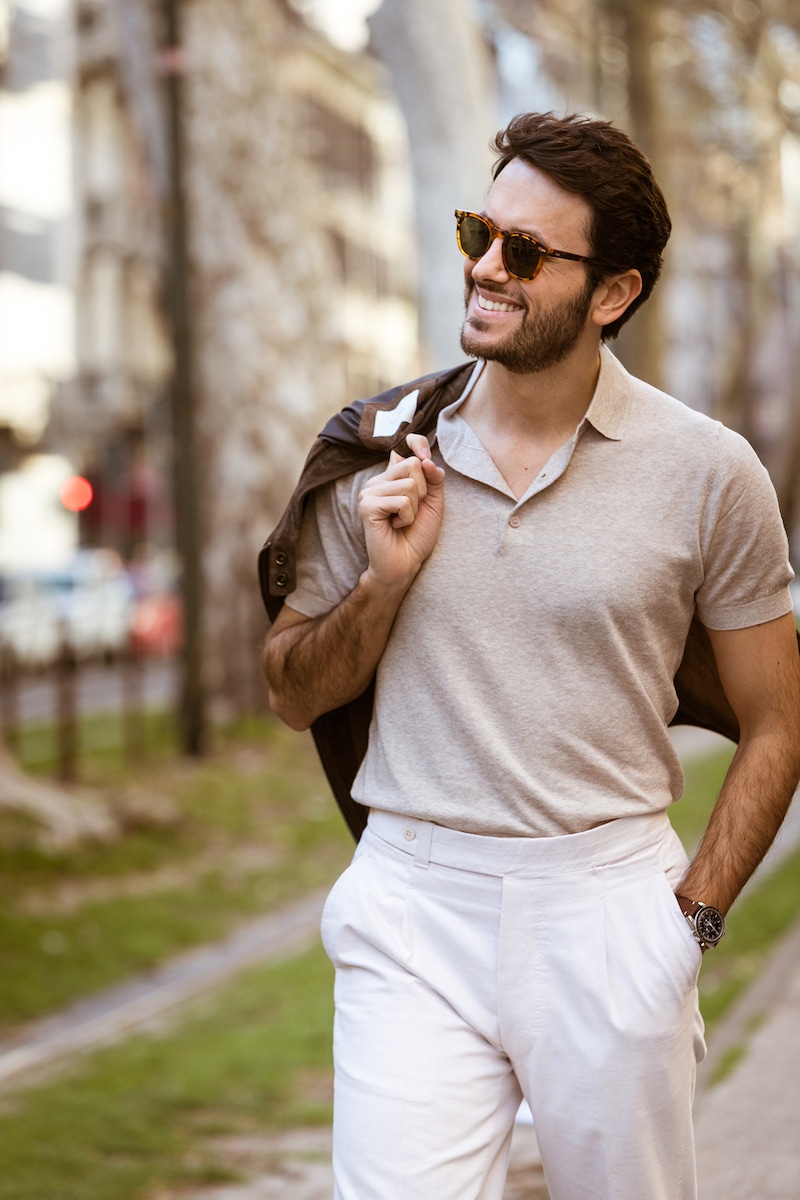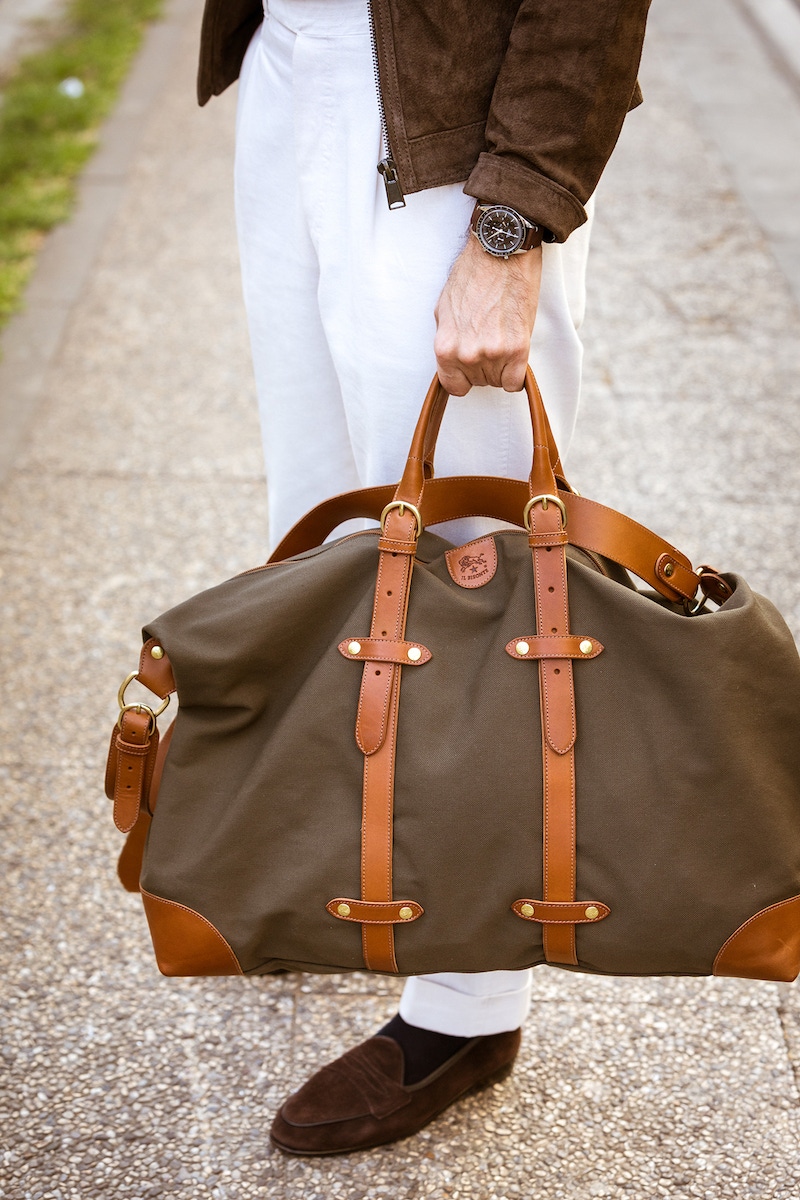 If you could take the credit for any great piece of art, song, film, book etc which one would you claim?
Book: Gomorrah – Roberto Saviano; Movie: "The Secret in their Eyes" - Juan José Campanella or "La Meglio Gioventù" – Marco Tullio Giordana.
You're on a voyage to the moon and can take one person, who is it?
Of course Buzz Aldrin, so he teaches me how to drive.
What should a rakish man never be without?
Confidence.
What does The Rake mean to you?
A disruptive approach to the dusty world of men's classic elegance.
To embark on your own Omega Speedmaster Moonwatch journey, peruse the collection here.