Omega: My Choice - Johannes Huebl
One of the most recognisable faces in menswear, Johannes Huebl is the very definition of modern elegance. Here he shares his Omega story...
Model and influencer Johannes Huebl is one of the most documented menswear enthusiasts in the world and for good reason - he exudes natural elegance and has the sprezzatura look down to a fine art. Born in Hannover, Germany, Johannes began modelling in college (firstly at the University of Hamburg where he studied business economics, then at the University of Lueneburg where he read cultural science). With brains, brawn and business acumen, he epitomises what it is to be a modern man, which makes him the perfect advocate for a luxury watchmaker that continually redefines horology year after year. This is his Omega story...
What's your earliest memory of Omega?
My first ever watch, which I was gifted for my high school graduation, was an Omega Seamaster America's Cup. It was over 20 years ago and it's the watch you see here. 
What's special about your watch to you and where were you in the world when you received it?
My Grandfather gifted each of my brothers and myself a watch just before applying to University. I will always cherish this gift and will pass it on to my kids when the time is right.
How would you describe your personal sense of style?
My style is as much about dressing as it is about attitude and lifestyle. I am avoiding most trends and prefer well tailored jackets and suits. Fit is very important to me and I like smart-casual combinations and choose my accessories carefully.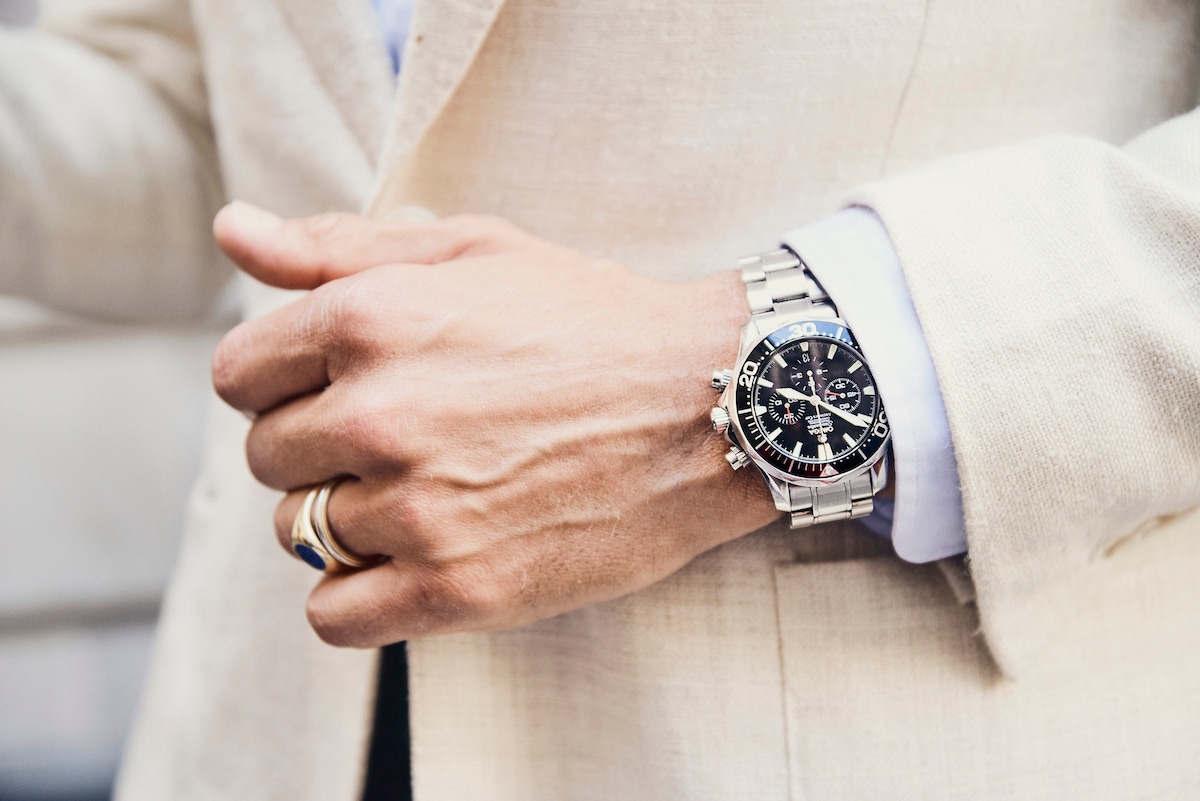 Based upon the styles of dress of the time, what decade would you travel back to? 
It would be difficult to choose between the '20s and '40s. In the '20s, suits were simple, slim and with brighter accents, something we often see being an inspiration to contemporary designers and tailors. Hats were a favourable accessory, men would start tying their Windsor knots, and pointed spread collars were the new button-down shirts.
The '40s was an era when men would dress to the nines and in truly gentlemanly style and elegance. However, all the flashiness would be replaced by a style of simplicity and men would express their taste through the quality of tailoring.
If you could take one outfit to the moon, what would you take?
Whatever NASA thinks is appropriate! But I'd definitely try to sneak in my Larusmiani pyjamas.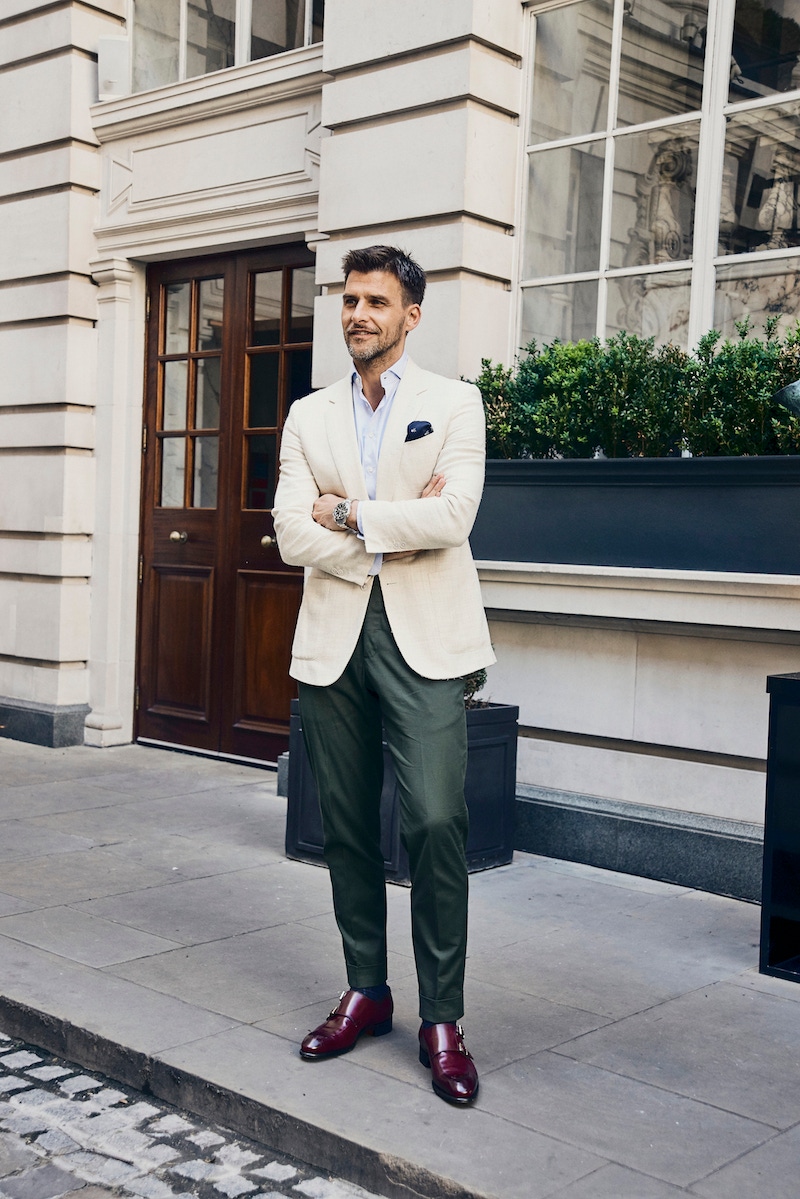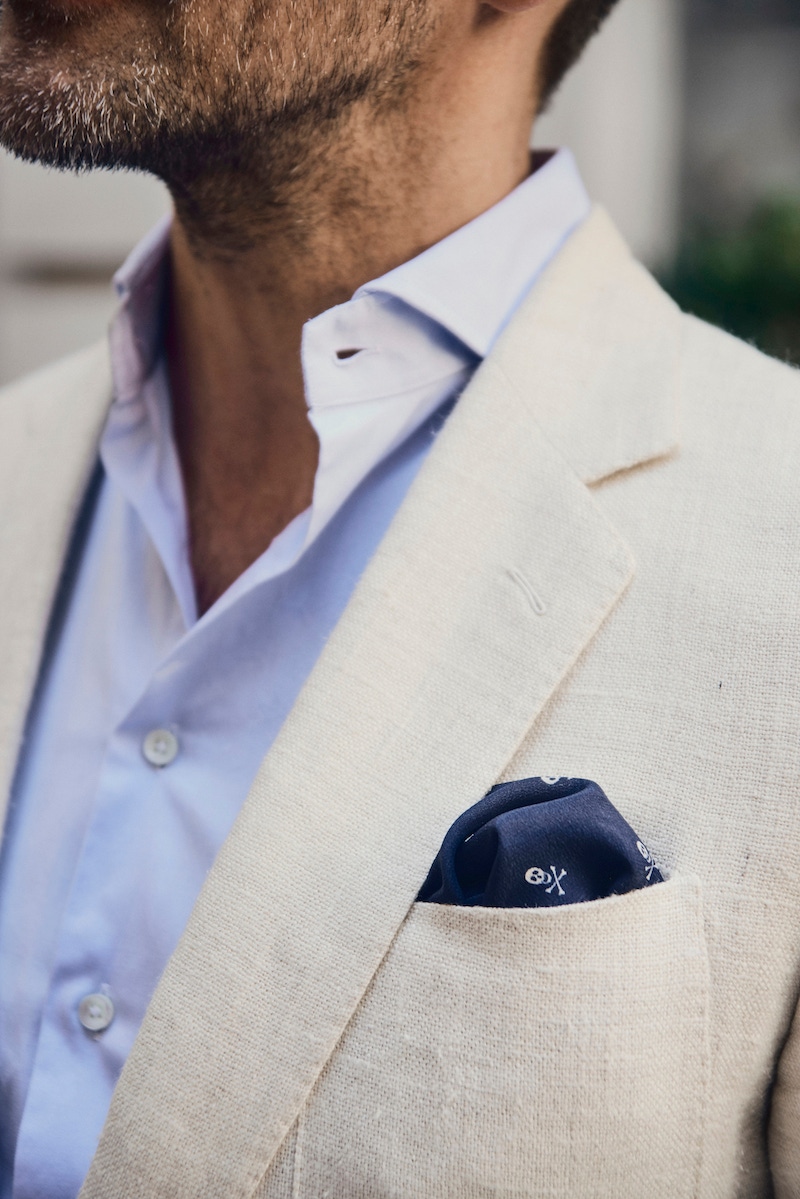 If you could take the credit for any great piece of art, song, film, book etc which one would you claim?
The Mona Lisa by Leonardo da Vinci. It still evokes such passion and curiosity.
You're on a voyage to the moon and can take one person, who is it?
My wife, of course! [Huebl is married to the American business woman and entrepreneur Olivia Palermo.]
What should a rakish man never be without?
It goes without saying, a watch with a personal connection. But also confidence, elegance and humbleness are virtues every man should always endeavour to carry with him.
What does The Rake mean to you?
The magazine captures what I am looking for in classic, timeless, elegant menswear and men's lifestyle. It's a brilliant curation of clothing and accessories for the young, modern gentleman and a great source of inspiration, too.