OMEGA: MY CHOICE - Mark Cho
For Mark Cho of The Armoury and Drake's, watches are intrinsic to personal style. He reveals why Omega will always be his first choice for luxury timepieces...
Co-founder of renowned haberdasher The Armoury and co-owner of Drake's, Mark Cho is considered something of an icon in the world of menswear. He uses style as a method of self-expression, artfully putting together outfits that reveal his sophisticated sartorial identity and commitment to classic tailoring. An avid watch collector, he understands the undying appeal of a quality-constructed timepiece and the importance of marrying style with function. It is for this reason that he so highly regards Omega...
Tell us about the watch you are wearing?
I'm wearing the 2017 reissue of the Omega Speedmaster. Every fan of the brand was dreaming of a reissue of the original Speedmaster from 1957, the 2915-1. The vintage original was a grail for me but as the price has reached into six figures on the vintage market, it was well beyond my means. The reissue was a godsend in the truest sense of the word, a much appreciated arrival for any collector. 
What is it about it that you like so much?
While I also like the Speedmasters that came later, such as the Moonwatch, the first was very distinct in its appearance. I love the broad arrow hands and the polished steel bezel, features that would not return to the Speedmaster line till much later. Most importantly I love the size, a much more discreet 38.6mm in its original form and exactly reproduced in its reissued form. Having owned a number of Omegas, like the 1970's Chronostop, Seamasters from various eras as well as a few Speedmasters, I think they know how to make beautiful and refined sport watches. 
How would you describe your personal sense of style and how has it changed over the years?
In style and all things, I am what I am, however exciting or boring that might be. Over the years, it probably became more boring or at least more comfortable and relaxed.
Considering Buzz Aldrin wore a Speedmaster on the moon, if you could ask him one thing, what would it be?
They say that when astronauts enter space and are able to see the entire globe in its entirety, the perspective of their lives' change and they feel a different connection to the human race. Did that happen to you?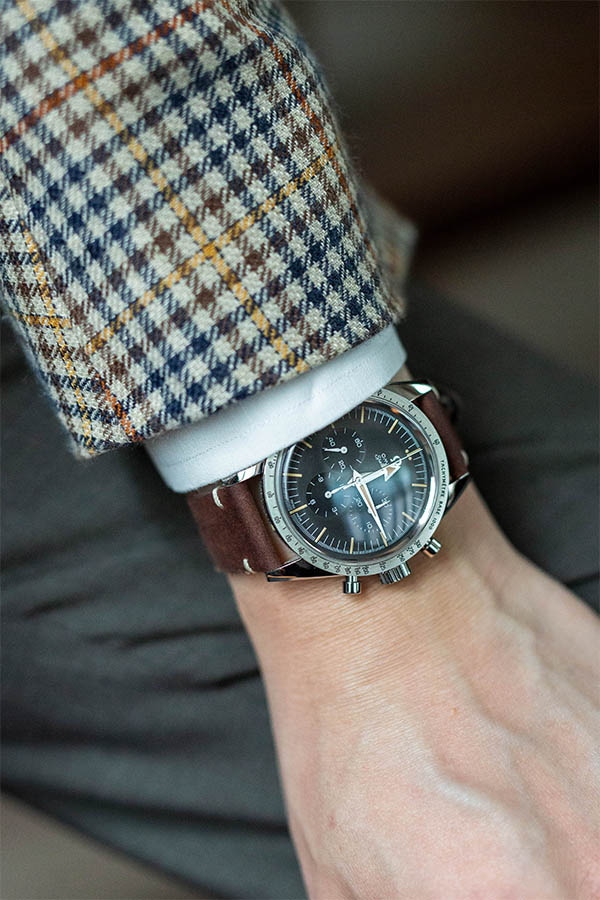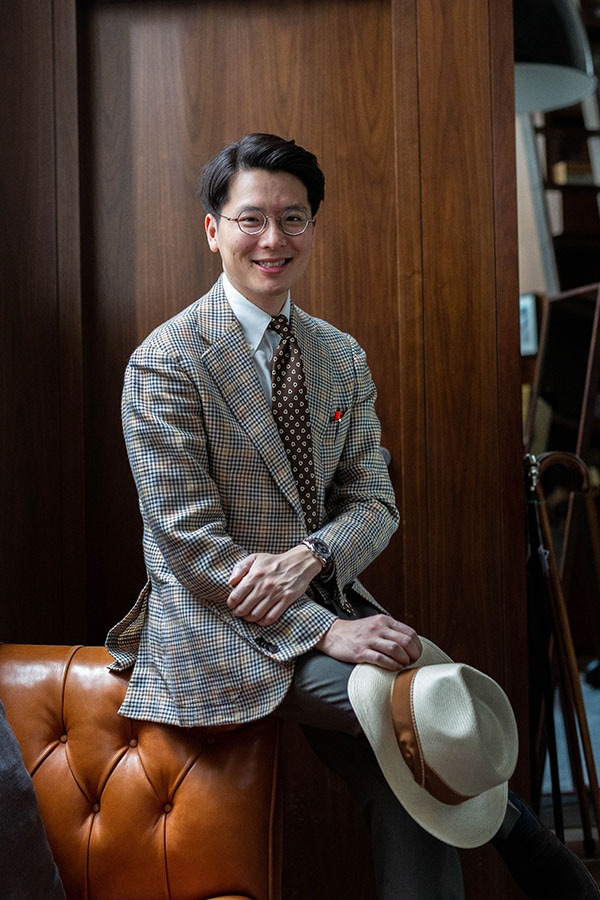 If you could take one outfit to the moon, what would you take?
Given the numerous ways outer space could end you, seems like a space suit would be a good idea. Under that, it would be nice to wear a
Drake's
 tie such as this one.
If you were stranded on a desert island, how would you choose to pass the time?
Sleep or read. Anything but Instagram.
If you could go back in time with unlimited power and influence, what would you change?
If I could, I'd try and slow down the development of major cities, like London, and make them think about their planning and infrastructure more carefully. Cities should be places to live, not just endless commerce.
Dogs or cats and what breed and why?
I know nothing about animals and would be a terrible caretaker.
What should a rakish man never be without?
A pen (and some paper). You could use it to write down ideas, draw and express yourself, give someone else your contact details and make a connection, and so on. Many things a person needs in their life!
To embark on your own Omega Speedmaster Moonwatch journey, peruse the collection here.