OMEGA: MY CHOICE - Robert Spangle
Intrepid ex-Marine and now menswear photographer Robert Spangle shares his Omega story, revealing the significant affinity he holds with the luxury watchmaker.
A former Marine, Savile Row apprentice and now one of menswear's most respected photographers, Robert Spangle has undoubtedly earned his sartorial stripes. His online platform Thousand Yard Style documents his extensive travels and the well-dressed men he encounters along the way, providing valuable style inspiration to many. With an adventurous spirit and a discerning appreciation for timeless style and timepieces, his Omega story is a unique one to say the least...
What is your Omega story?
In 2010, I was halfway through my service on a shipboard deployment but still the most junior member of 3rd Plt. 2nd Force Reconnaissance Company. And as others noticed, also a massive geek. Fairly, I was assigned to put together gear requests for my unit. Integral to this I had to research what equipment we had to substantiate what we requested. A vast majority of our divers were unhappy with the current issue watch, which lead me to enquire amongst our men who had watches, which ones they swore by and why. Captain Hagner, the battle-hardened Commanding Officer of our unit was very quick to hand me his. It had the same density as the clunky divers I'd been accustomed to, but a svelte silhouette, a brilliant blue topographic dial contrasting a face which had become a nearly uniform network of scratches, scars and dings accumulated across its three combat tours. He beamed with pride telling me his Omega Seamaster had never once been serviced. Our deployment was extended by six months, taking us far away from water and ships to Afghanistan. By the time I retuned home, my military obligations were complete. My team dispersed a month before I left service and one by one all else that was familiar to me was turned in, signed off, and accounted for. Without my team or any familiar objects, a panicked feeling of nakedness set in alongside newfound freedom. I left Camp Lejeune for the last time, and not far down the road in Charlottesville, N.C, a beautiful watch caught my eye. Domed glass, azure face, immaculate white numerals, architectural lugs. Finesse. It seemed to be made of the very things I'd put in a category called 'tomorrow' for over four years. I wondered what I would do with a delicacy like this, but hearing it was an Omega Seamaster I instantly recalled Captain Hagner's pride, and decided to find out regardless.
What is special about your watch to you?
My vintage Omega Seamaster 600 from 1966 was the inception point for an ideal of rugged elegance, proof that the two were not mutually exclusive but in fact exponential amplifiers of each other.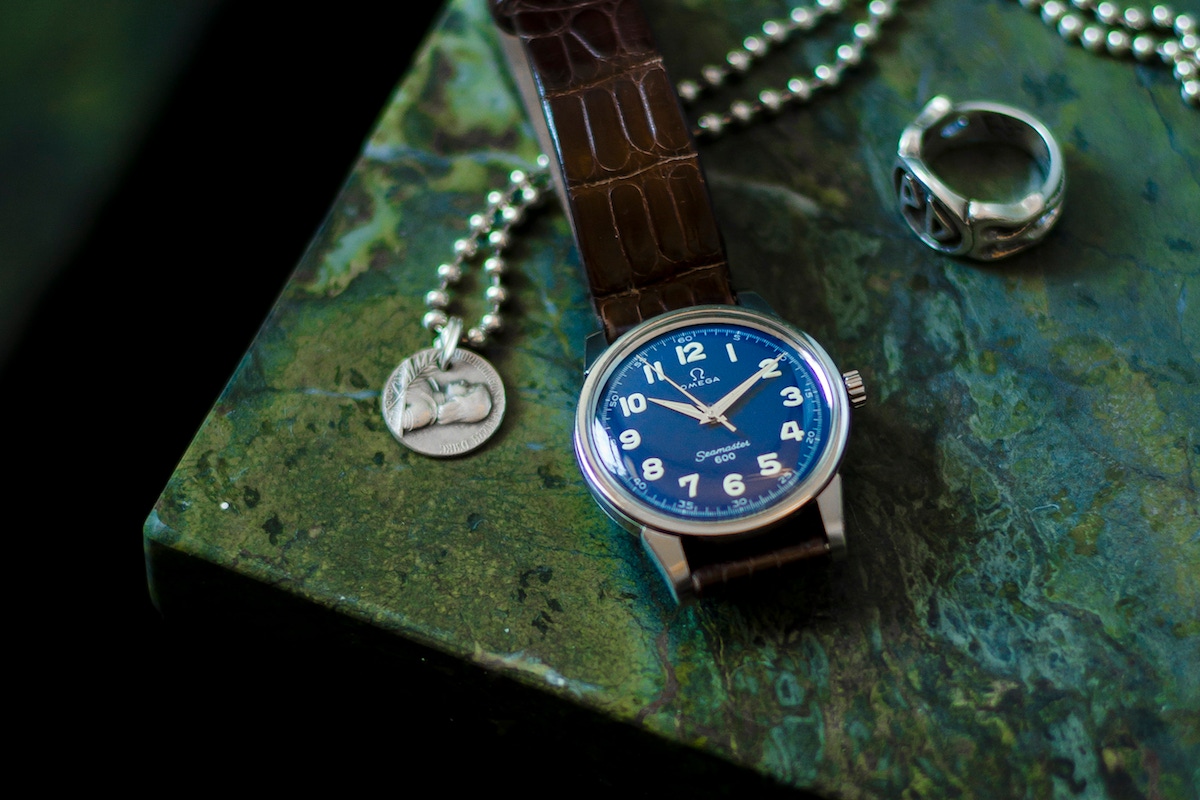 How would you describe your personal sense of style and how has it changed over the years?
Commando-chic? Air-soft-tailoring ? I've always believed in and valued style for its ability to reflect someone's life and values, so I hope mine does as well. Tailoring from my time on The Row, tactical wear from my military years, a patina from the road, bits from all over that replaced other bits lost along the way.
If you could ask Buzz Aldrin one thing, what would it be?
What should the next leap for mankind be?
If you could take one outfit to the moon, what would you take?
Barbanera
Cowboy boots, a space suit designed by Errolson Hugh, with a 7-ply cashmere
Drake's
cardigan, totally beat Oxford cloth button down, broken-in vintage Levi 501s, and Omega Speedmaster. Comfortable, capable.
What does The Rake mean to you?
The Rake
embodies the idea that style is the outward expression of a man's spiritual journey through life. The consequence of a life of consequence.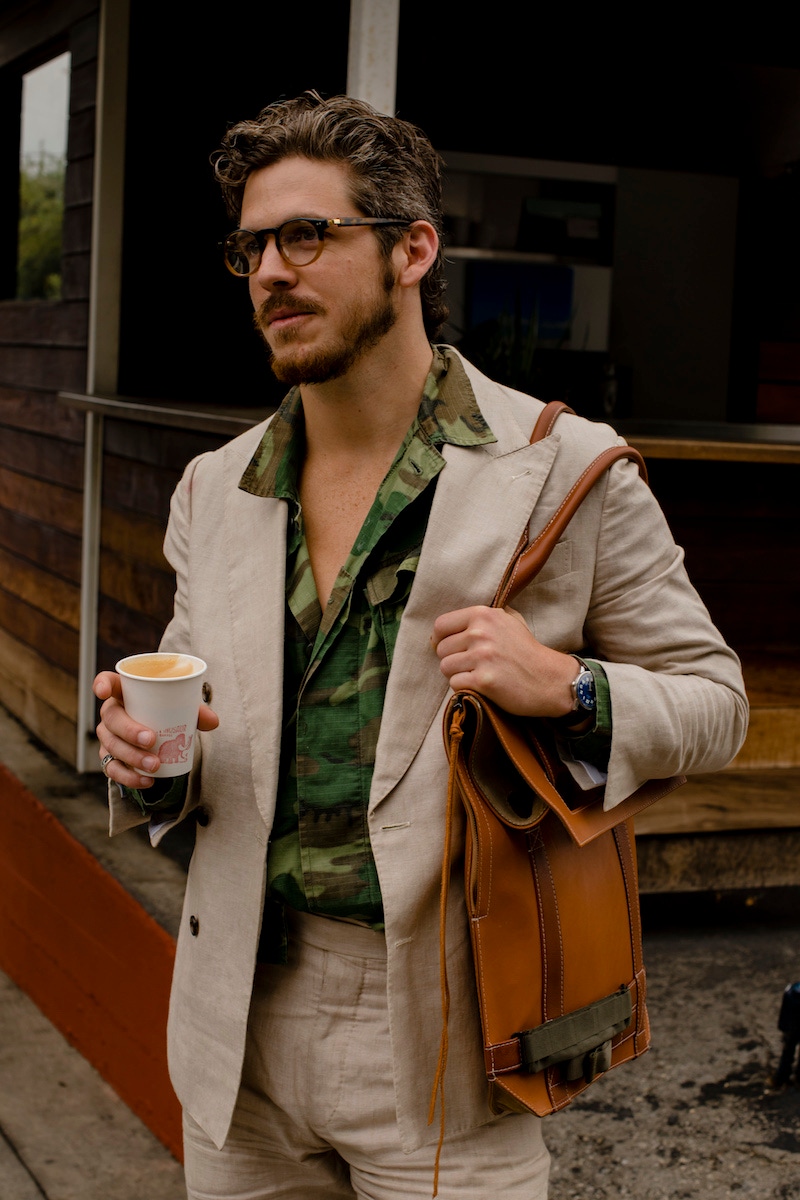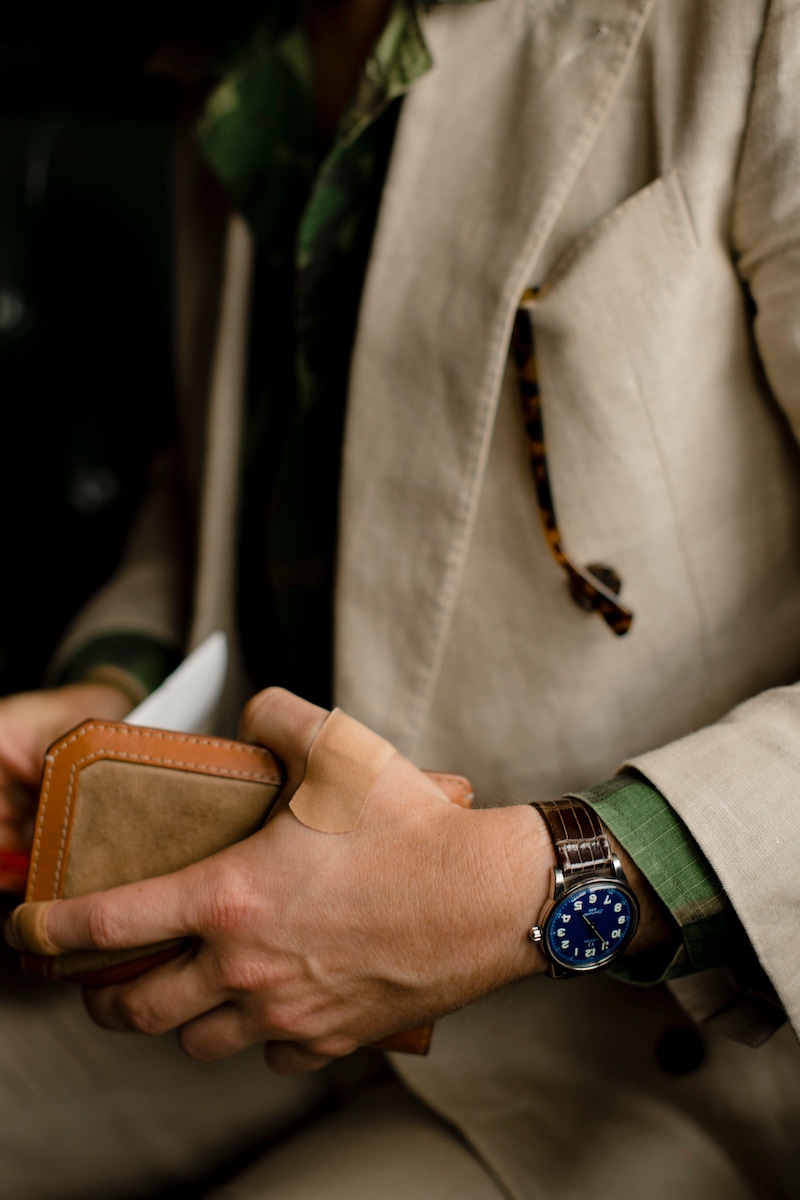 You're stranded on a desert island and can only salvage three items. What are they?
A Randall knife, my S.T Dupont lighter and a beautiful local guide.
What item of clothing holds the most sentimental value to you?
The custom baseball hats all of my team wore when I served in the Marines. It was specific to our unit and was the first thing I designed.
If you could punch one person in the face from history...
The Duke of Queensberry.
To embark on your own Omega Speedmaster Moonwatch journey, peruse the collection here.