Paint The Town | Tattoo London
Tattoo London celebrates the history and heritage of the UK tattoo scene with an exhibition at the Museum of London, featuring the top tattooists who have made home in the capital.
Four generations of tattoo artists; Lal Hardy at New Wave, Alex Binnie at Into You, Claudia de Sabe at Seven Doors and
The Rake
's dear friend, Mo Coppoletta from The Family Business have been commissioned to feature new artworks to compliment an insight into their otherwise mysterious painted world.
'Tattoo culture has been prevalent in the UK for centuries', as Mo Coppoletta confirms; 'London has always had a big tattoo aesthetic, it was present in London for more than 200 years.'
He's quite right. Beginning in 3300 BC, the oldest tattoo ever discovered was found on the frozen skin of Ötzi the Iceman (an early ancestor of the modern European man) has 57 different etchings including a cross and six straight lines. Inked men from the British Isles were noted in Julius Caesar's history of the Gallic wars in 54 BC, but by 900 AD tattoos were becoming less common in burgeoning Christian Europe and the UK for fear of their Pagan associations. From the 1500's, British explorers and adventurers brought back exotic natives who were covered from head to toe in body art, leading to the nickname of 'painted people' up until 1776 when Captain James Cook introduced the word 'tattoo' to the English language, having returned from Polynesia with tales of the tattooed savages he met on his travels. It derives from the Tahitian word 'tatau' translated as 'open wound'. Lovely. Although tattoos originated from other cultures, the fascination for body art filtered into the quaysides of the Thames. 'It's just natural for London to associated with this culture, other cities that I can think of would be perhaps places like Japan where it's seen differently, as it's a big part of the popular culture.' Says Mo Coppoletta, 'London has always been the capital of western tattooing due to the explorative nature and curiosity of British officers and adventurers bringing them home.'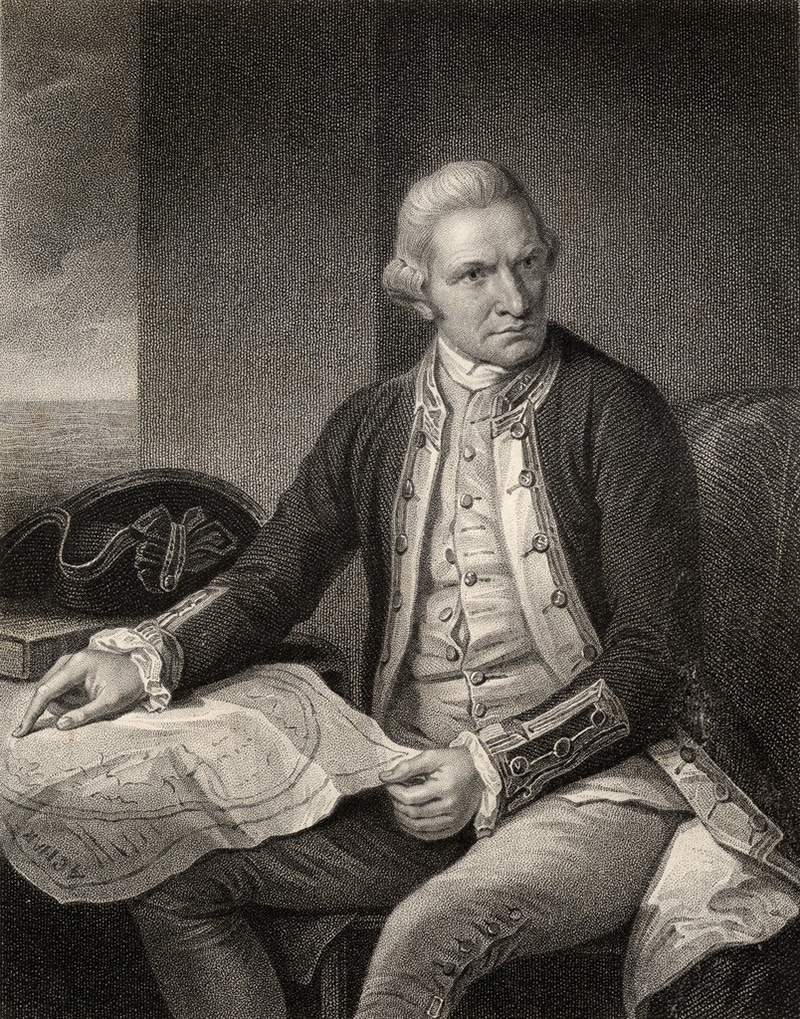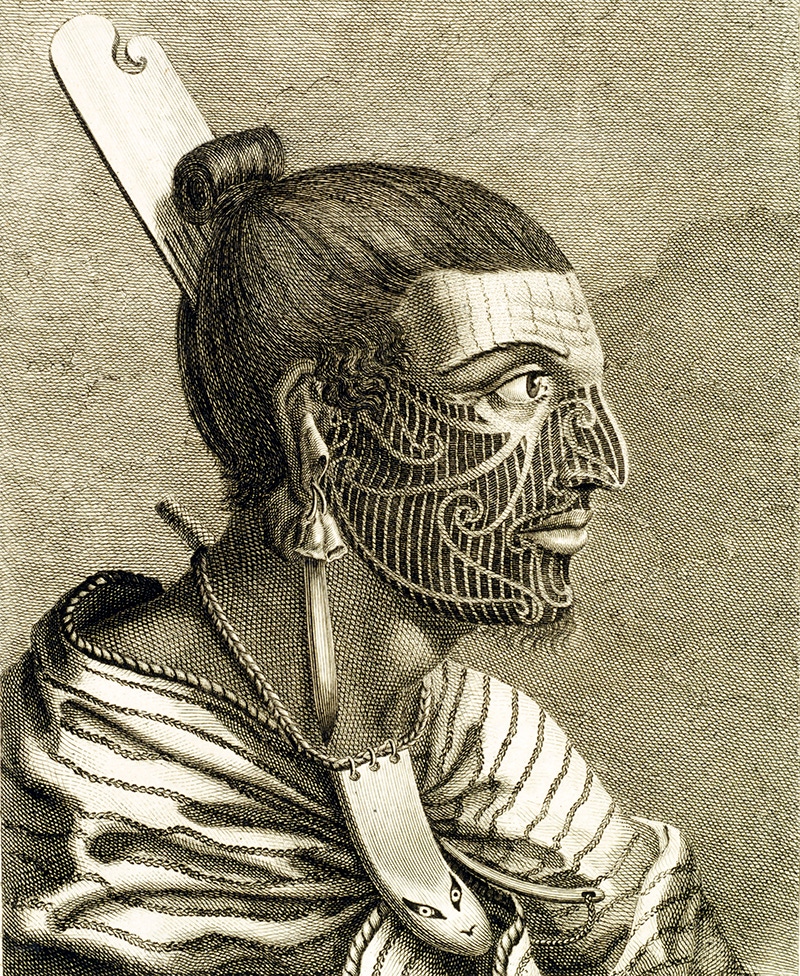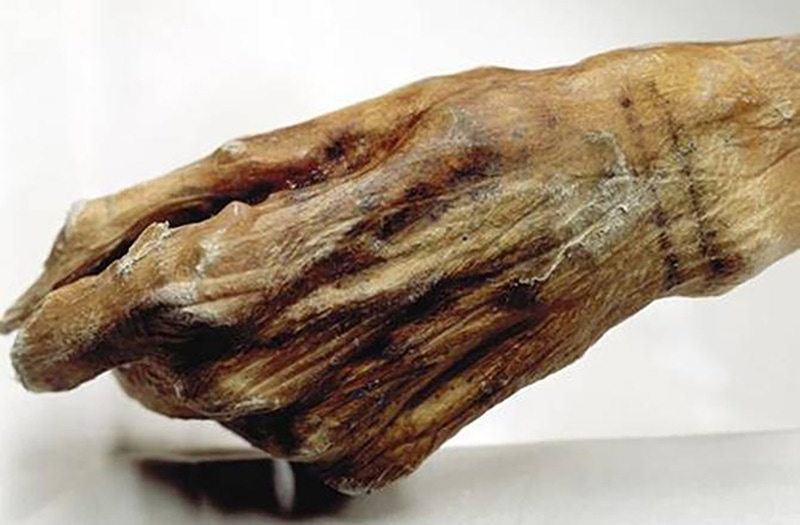 From British seamen and naval officers with their close-ties to the monarchy, these 'open wounds' were then found fashionable among the royals. In 1892, King George V came back to Britain sporting a Cross of Jerusalem tattoo from the Middle East. His sons, the Duke of York and Clarence, then copied this fancy idea before opting for more traditional Japanese design while on a naval tour of - you guessed it - Japan. Likeminded royal renegades don't stop there; although Queen Victoria was rumoured to have tattoos, it was her son Edward VII who sported the trend publicly and quite elegantly so. This penchant swiftly spread to almost every blue-blooded individual in Europe, not to mention very high society circles.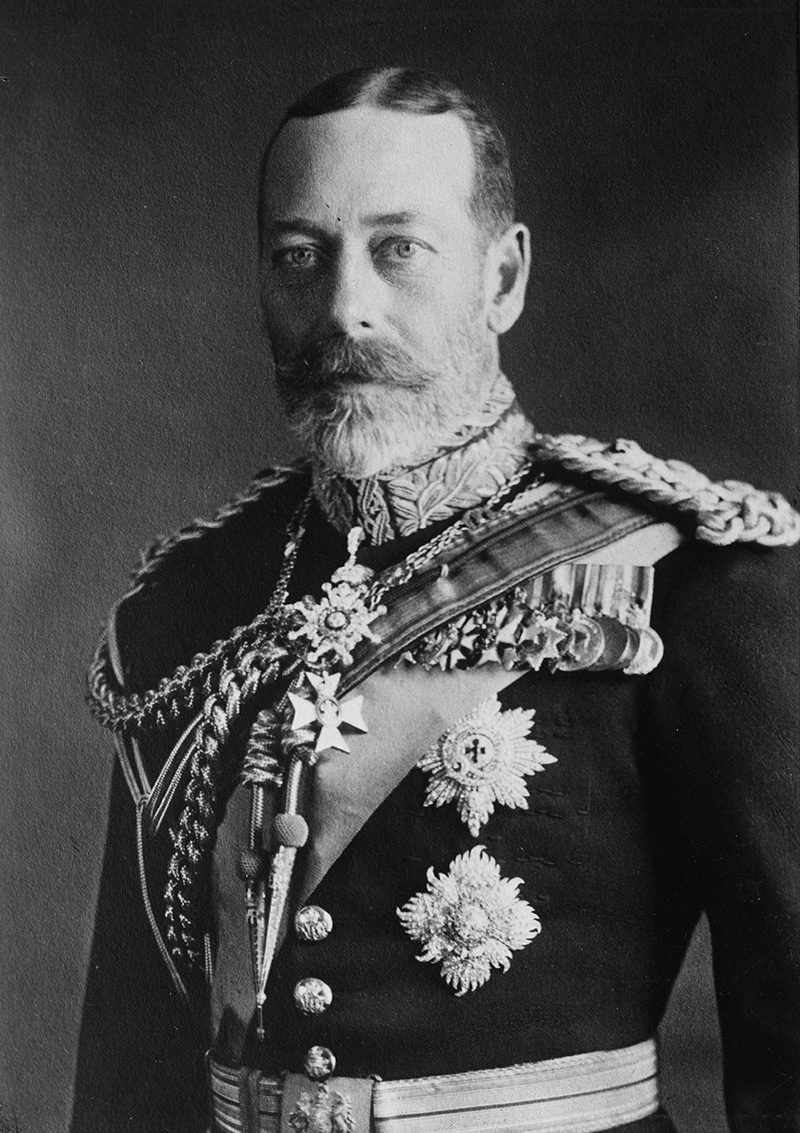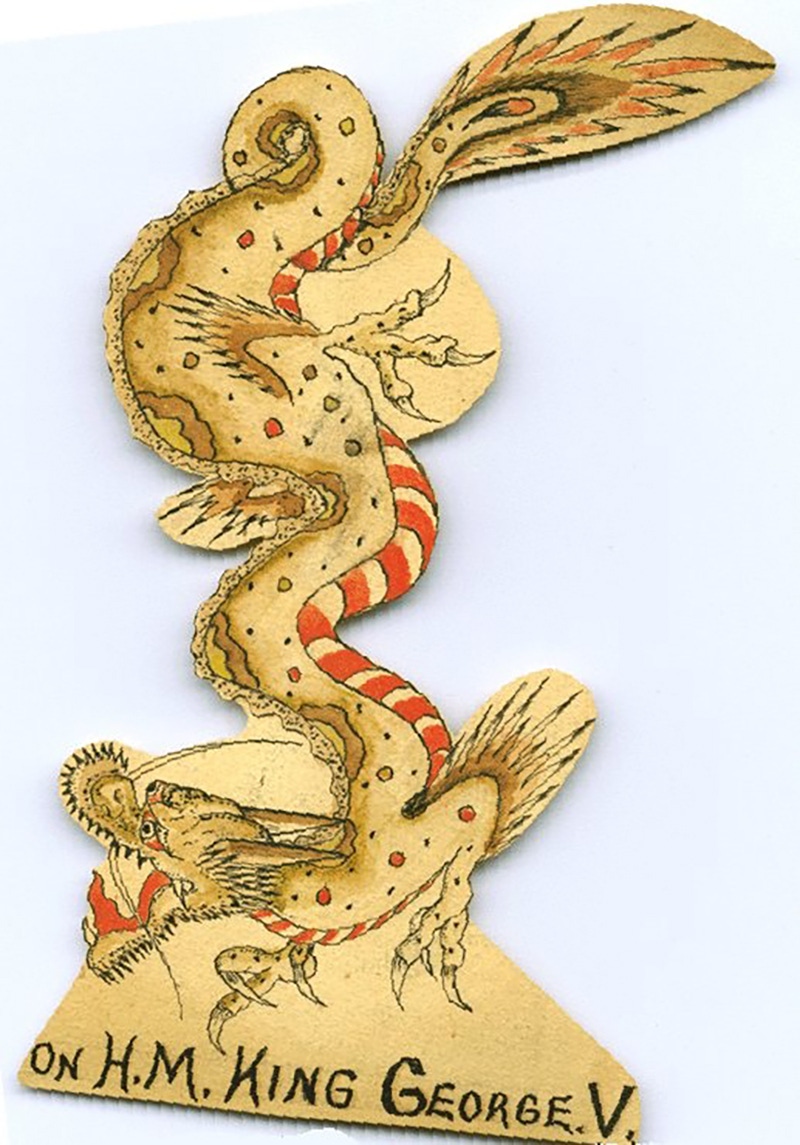 The first British professional tattooist thought to be recorded was D.W. Purdy, but this exhibition appears to dispel this myth in favour of Sutherland Macdonald, who in the late 18th century worked in London's Jermyn Street and was considered one of the pioneers, alongside Tom Riley and, later, Burchett. Jen Kavanagh, curator of the exhibition, Tattoo London, said: 'Obviously tattooing existed in London before that, especially with travel and encounters with other cultures where tattooing was prominent. 'But as for tattoo artists working in London, in the grand scheme of things it's fairly recent.' Rare images of Macdonald and his work, as well as his business cards and client list, are on display at the Museum of London. Back to the history lesson; through to the 1900's, tattoos were happily accepted in society and even encouraged - especially in the British army where Field Marshall Earl Roberts, directed that '…every officer in the British Army should be tattooed with his regimental crest. Not only does this encourage esprit de corps but also assists in the identification of casualties.'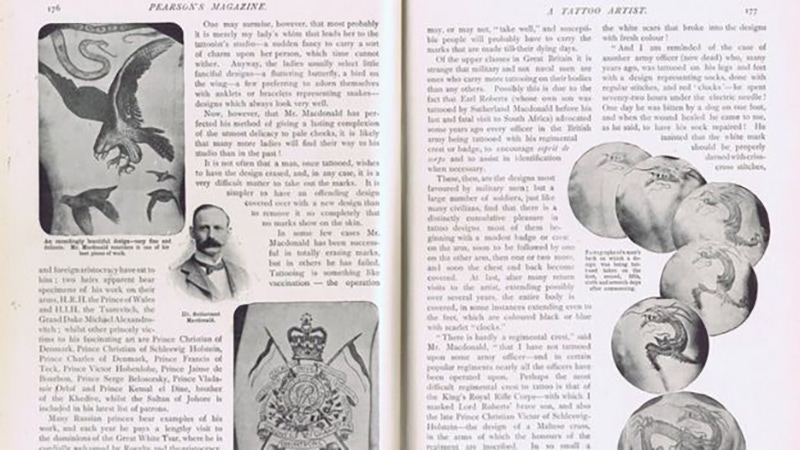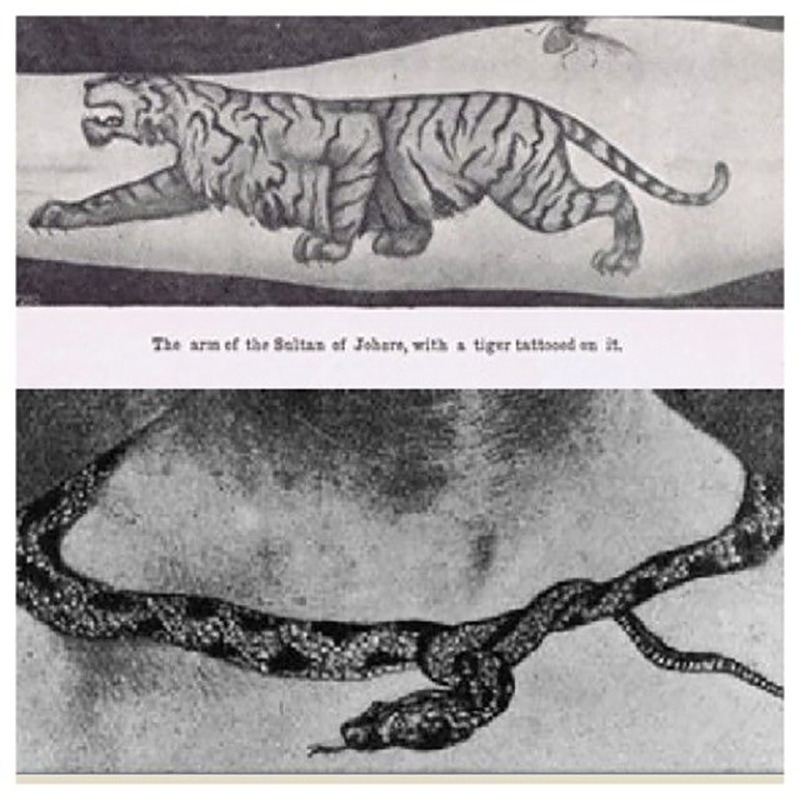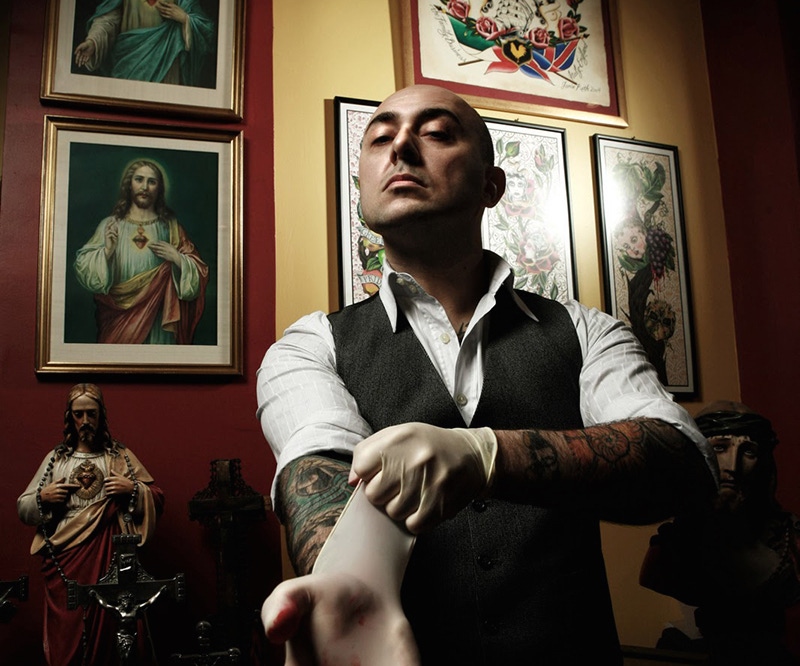 In modern times, London's love for tattoo culture comes from a sense of nostalgia, 'The new generation of tattoo artists in London are offspring to what was happening simultaneously in America and Japan at the beginning of the late 80's, early 90s,' Confirms Mo, 'but London has a very strong personality in terms of tattooing - you can tell a person who has tattoos or who's a tattooist from London because of the architectural elements in their work, or because of the old European culture that you can't help but be affected by.' Even Mo, who has set up shop in London town for the past 19 years, was disgruntled with the lack of tattoo appreciation from his hometown in Italy; 'Back when I started, Italy wasn't ready for a big tattoo revolution, whereas London was already established. I took a trip which I thought would just last for a season or a year but after 19 years I'm still here. It's been a long trip!' Visit Tattoo London at the Museum of London, exhibition finishes on the 7th March. 
www.museumoflondon.org