Paul Weller: The Changingman
Politically-charged, socially-conscious singer-songwriter Paul Weller may have spent much of his distinguished career espousing far-left views. But the man's style and sound have always been oh-so-right.
Emerging during Britain's fierce late-1970s recession, Paul Weller's first band, The Jam, was also his most fist-in-the-air militant. "What chance have you got against a tie and crest?" Weller wailed on The Jam's 'Eton Rifles', a protest song railing against Britain's boarding-school-educated establishment running roughshod over the proletariat. On the band's first UK chart number one, 'Going Underground', he sang of Britain's ruling Conservative party, "As their lies wash you down and their promises rust / we'll see kidney machines replaced by rockets and guns." With 'Just Who Is The 5 O'clock Hero?', lamenting the English everyman's "constant struggle just to exist," Weller took aim at the spoilt, out-of-touch Royal Family: "My hard-earned dough goes in bills and the larder / And that Prince Philip tells us we've gotta work harder?"
During the late-'70s / early-'80s era when he led The Jam, a time that saw "governments threaten you with recession then threaten you with war / how the other side wants to take away all the things you ain't go no more" (per 'Trans-Global Express'), one thing that could not be taken from Weller was his impeccable sense of style. Though riding the crest of the new wave movement, The Jam's razor-sharp sartorial approach updated the mod look of the '60s for a new generation, and jump started the mod revival. Skinny-fit suits and ultra-slim ties, desert boots, Fred Perry polos and Ben Sherman button-downs, Harrington jackets and fuzzy haircuts copied from The Small Faces and The Who
.
These guys may have been calling to bring down patriarchal oppressors, but they were sure as hell gonna look like 'the man' while doing so.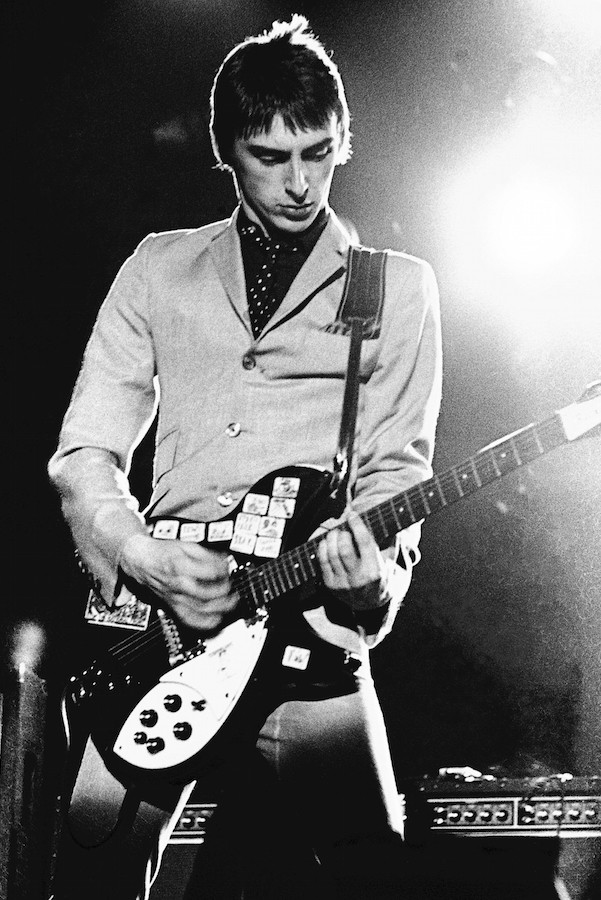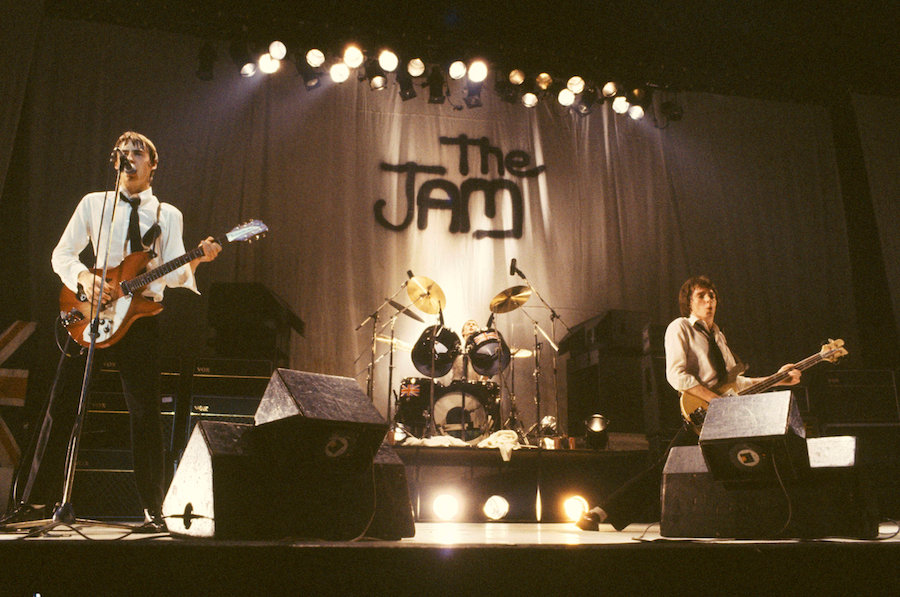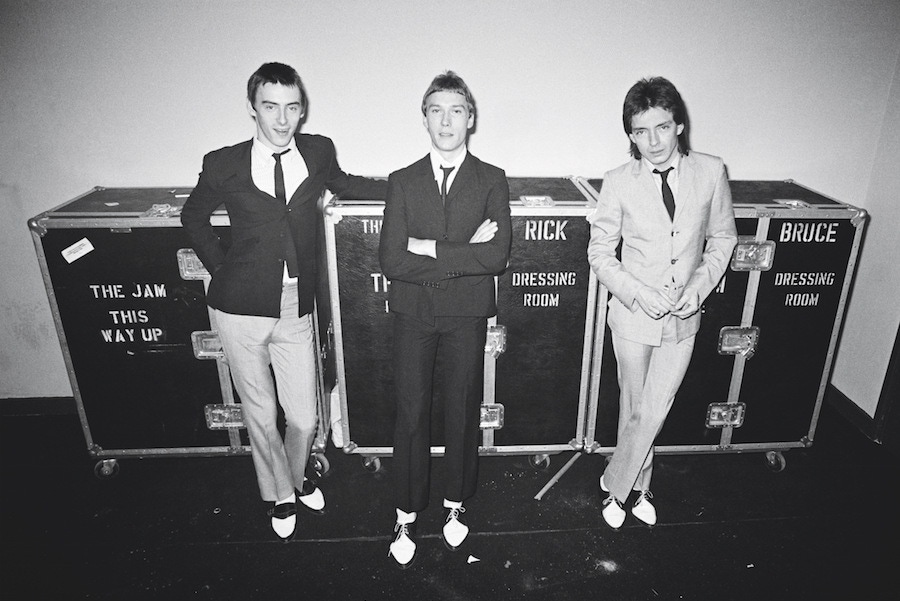 Weller's sound and aesthetic evolved significantly when in 1982, he shut down The Jam at the height of their success and popularity to build a completely new combo, The Style Council. True to their chi-chi moniker, the band — led by Weller and keyboardist Mick Talbot — adopted a soft'n'smooth sartorial approach utterly in keeping with the slickly produced, jazzy blue-eyed soul the group issued on vinyl, cassette, and the spanking new compact disc format. Weller continued to write conscious songs, notably 'Soul Deep', a 1984 charity record raising money for striking miners. (Sample lyrics: "Don't say this struggle does not involve you / If you're from the working class this is your struggle too…We can't afford to let the government win / It means the end of trade unions".) But his most influential and memorable output of the period came in the form of crisp R&B-jazz-pop hits like 'The Paris Match', 'Shout To The Top!' and 'You're The Best Thing' — smoky, cokey, sophisticated tunes endlessly spun by Thatcherite yuppies on their state-of-the-art CD players. When the 1990s arrived, The Style Council adjourned, and Weller underwent another catharsis, becoming first an avatar for the burgeoning acid jazz movement, which combined jazz, psychedelia, hip-hop and electronica, then a mentor to the emerging Britpop cognoscenti. He developed an ongoing friendship with sometime collaborator, Noel Gallagher of Oasis, who has called Weller "fucking amazing" and admits to remaining shaky in the company of such a legend. (Noel says despite his greatness, Weller remains a solid, down-to-earth human being. "I've seen a kid come up to him once and say, at a pub outside ours, 'I really like that shirt' and [Weller] just took it off and gave it him and then sat in the pub topless...for the rest of the day," Gallagher recounted of one man-of-the-people moment.)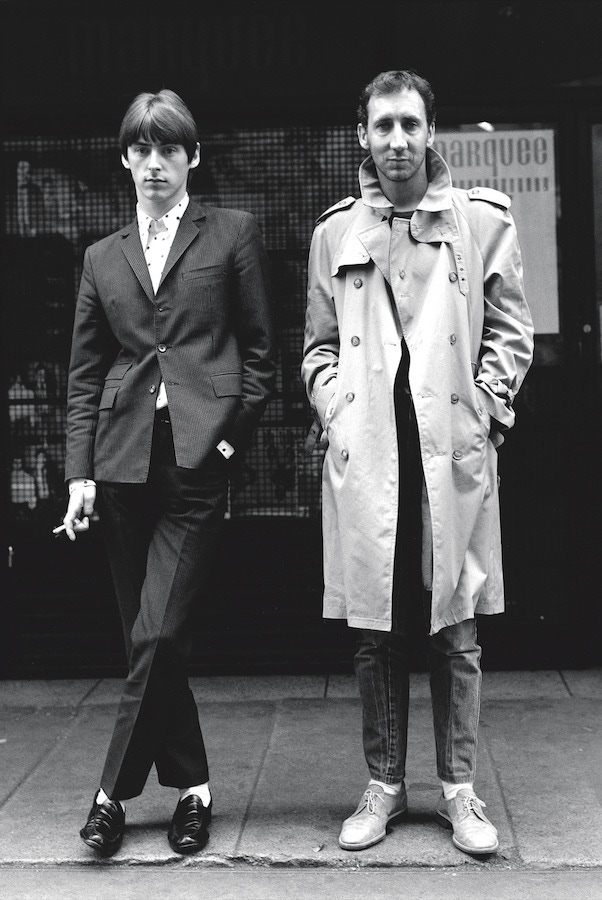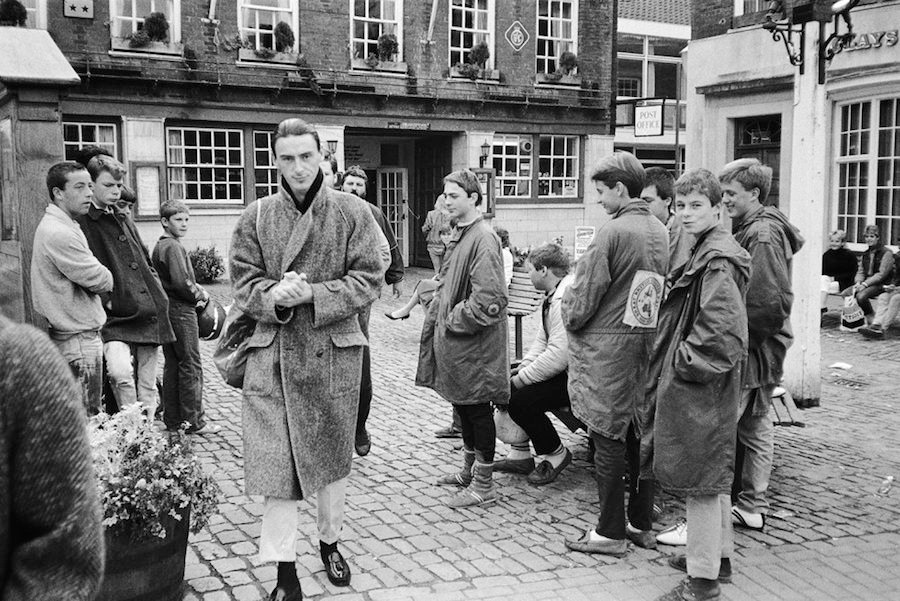 Swapping jazz and soul for a Neil Young-influenced rock-folksiness, Weller enjoyed some of his biggest critical and commercial success in the mid-to late-1990s with the albums
Wild Wood
,
Stanley Road
, and
Heavy Soul
. The man they call 'The Modfather' continues to look and sound great two decades later, at age 59, with 13 solo albums under his belt, the most recent released earlier this year. His sound and personal style keep evolving, and unlike many pushing sexagenarian status, Weller remains engaged with 'the now'. "I'm still a fan of music. I'm not really one of those people who thinks the best days have gone, or music was better 30 to 40 years ago. I don't really buy that, man," he told
The Observer
a few months ago. "There's still great music being made, it's just getting to hear it most of the time. Being open to it, really. I know a lot of people my age who are still really stuck in the '80s or the '70s, whatever their time was. But as a musician, I like hearing what else is happening, being turned on to whatever it may be." Weller's material is less obviously activist than it once was. But that's because, as he sadly told Mojo, "nothing's fucking changed", so his classic stuff stands — those old Jam tunes say whatever needed (or needs) to be said. A stylistic shapeshifter, Weller's never been one for repeating himself. "People say, 'Why don't you write any more political songs?' But I would just write exactly the same fucking things I wrote 30-odd years ago." There'd be nothing particularly modernist about that, now, would there?