Perfect By Design
Don't let the new Parmigiani Fleurier Tonda PF Micro-Rotor Steel fool you: behind its minimalist appearance lies a wealth of thrilling detail and nuance. It is, simply put, unlike anything else on the market.
O.K., let's be honest here. For many years, until August 30, 2021,
Parmigiani Fleurier
was a brand that, from a technical and quality perspective, I admired more than most. And yet I felt absolutely no desire to own one of their watches. Zero. Zilch. Nada.The staggering horological firepower they brought to the table was not lost on me. In no particular order, this included the first industrially produced 30-second tourbillon; an in-house 5Hz chronograph; an in-house 5Hz split-seconds chronograph (yes, this is the base of
Richard Mille's
movement for the RM 65-01); a dual time-zone movement with retrograde date; a perpetual calendar with retrograde date; an insane wandering hour orbital display watch with minute repeater; a Grand Prix d'Horlogerie de Genève-winning Hijri perpetual calendar; and, yes, I have not forgotten the Bugatti watch with its vertical movement and display. In terms of quality, the watches were stellar, with everything effectively made in-house by subsidiaries of
Parmigiani Fleurier's
parent company, the Sandoz Family Foundation.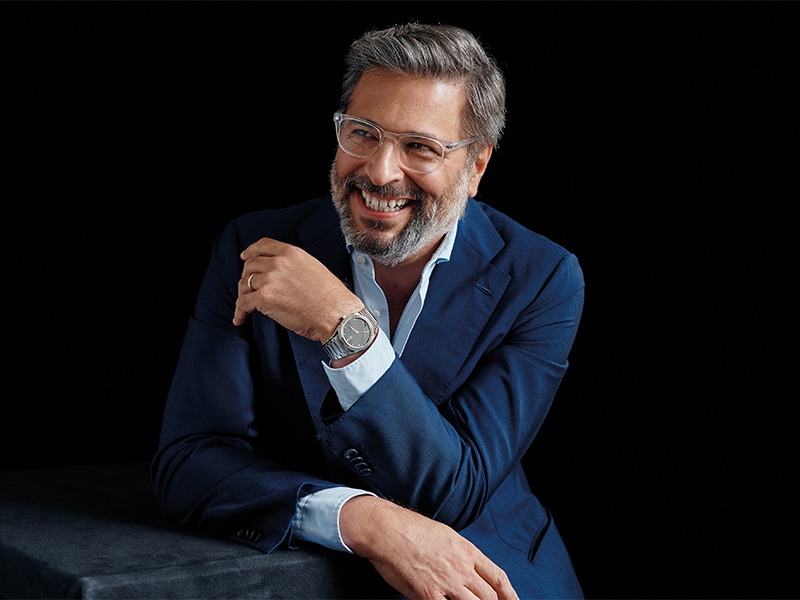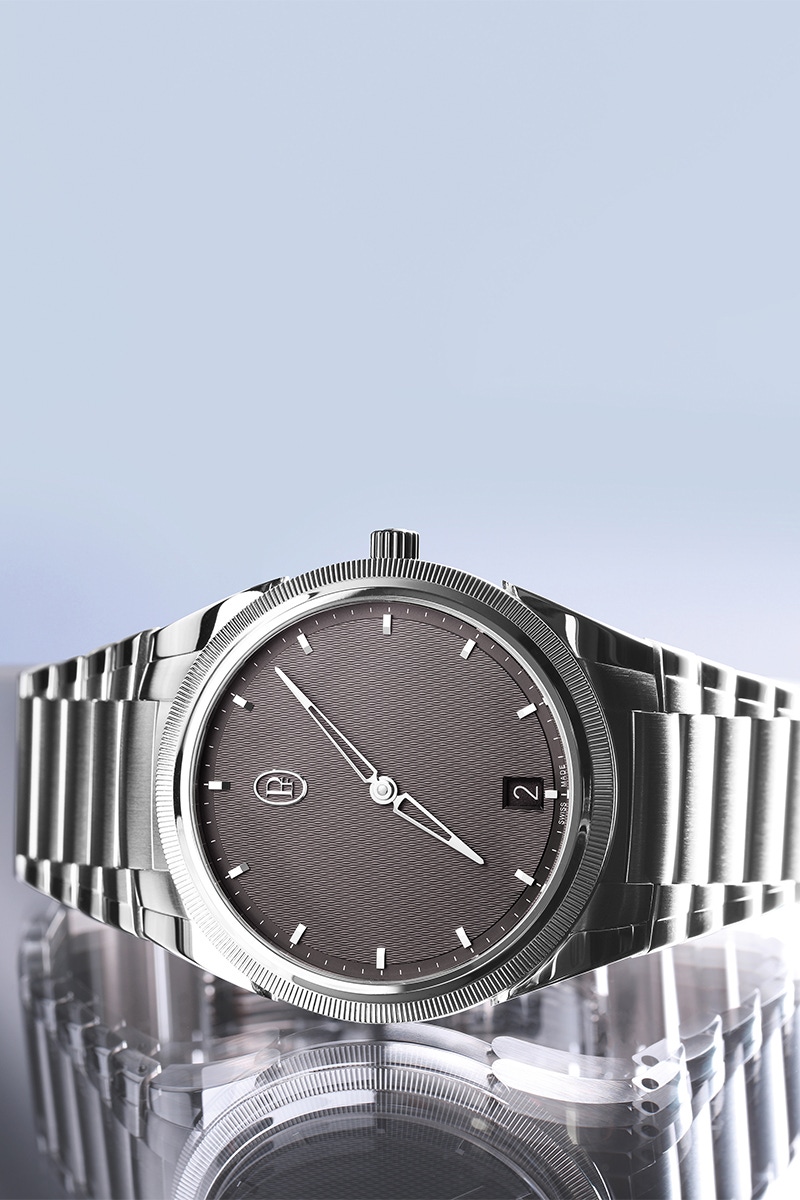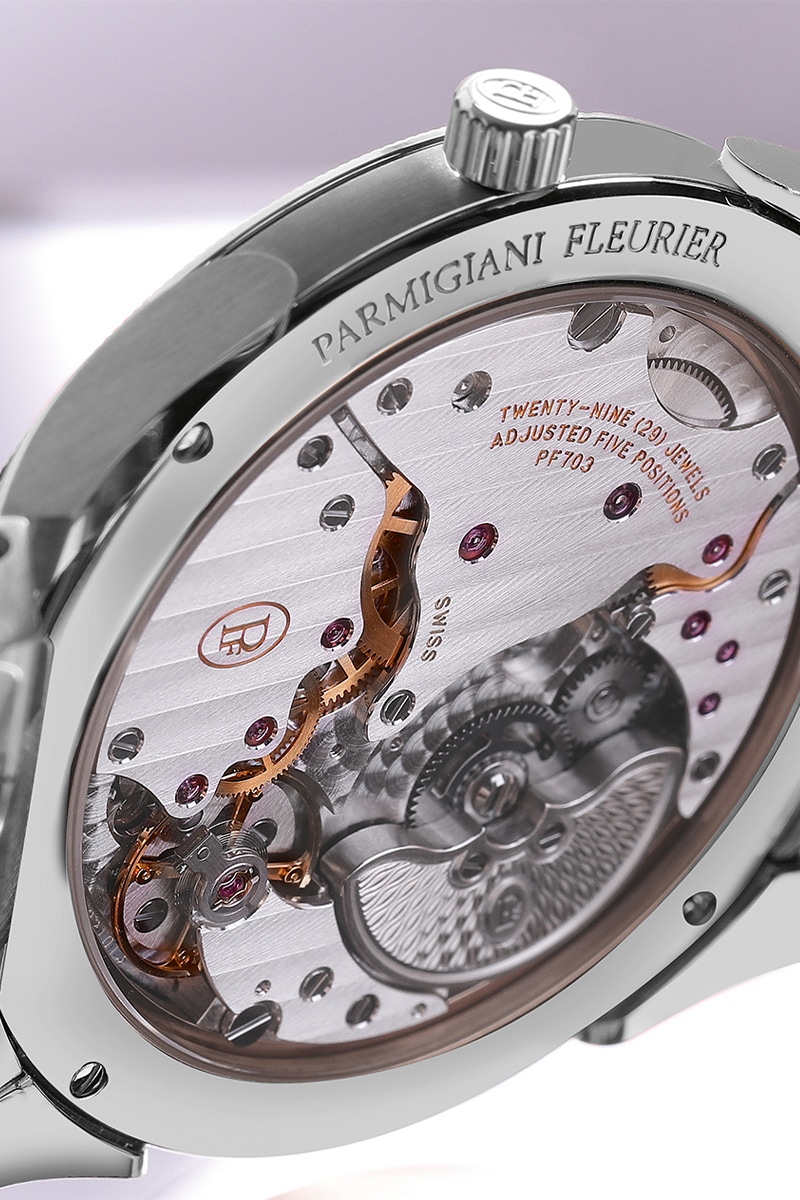 Every encounter with their watches was like that perfect date with what, on paper, was an amazing person who went to MIT, played the cello, was a jiu-jitsu black belt and did an apprenticeship in Noma's kitchen, but who in the end was just 'meh'. But that all changed on August 30th in the year of our Lord two-zero-two-one. Stepping into the Parmigiani Fleurier suite at the Hotel Beau Rivage, I set eyes on a watch that was so mind- blowingly awesome that within two minutes I had bought one. You know that scene in the movies when a guy gets set up on a date and he doesn't know what to expect? But then she walks into the room and all of a sudden in his head he hears Whitesnake playing, and there's a spotlight on her because she's just so damn beautiful? Yes, that's pretty much what happened to me when I set eyes on the new Parmigiani Fleurier Tonda PF. It is, in essence, an integrated-bracelet steel sports-chic watch with a platinum bezel. But it is also so much more than that. To me, it is an ingenious expression of ultra-subtle micro details used to create a watch that is apparently minimalist yet crazily abundant in extraordinary nuance. It is simply unlike anything else on the market, and its presence on your wrist will make you do a double take, so tantalising is its allure.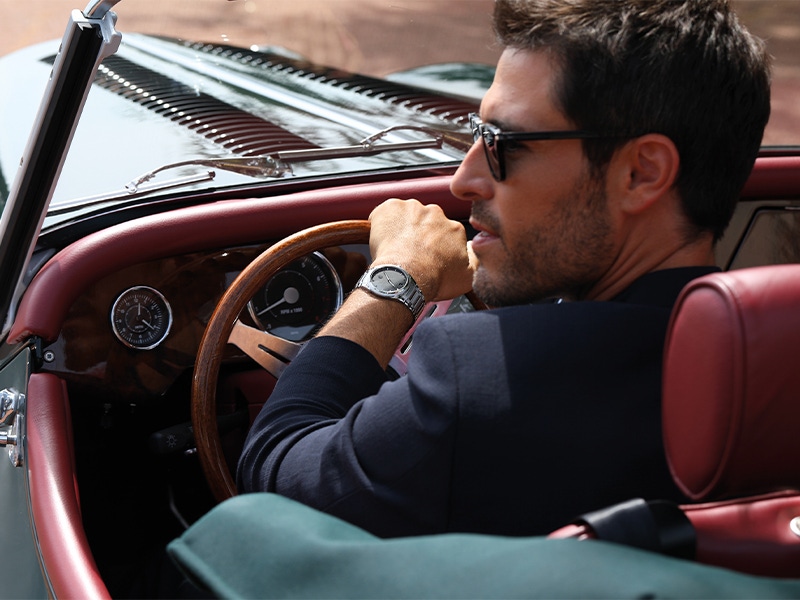 So I went to the design team and asked them to tell me what they felt these codes meant to them. Each of them paused for a while, then they started to talk to me about the excellence of the movements or other technical details. And I said, 'Yes, I agree we have amazing movements, but this is not design'. This started me on a search to identify our design DNA, the source code of our aesthetic vision. Interestingly, the first thing I zeroed in on was the PF, which is a seal that is engraved on our bridges and also appears on our rotors as a symbol of quality. I felt somehow that this symbol, in its wonderfully discreet way, could be the signature for a new family of watches that were at first restrained but at the same time very complex. For me, a watch needs to have this dynamic tension between apparent simplicity and actual complexity, between aggressiveness and elegance; this creates the visual tension which becomes energy in design."
Read the full story 'Perfect By Design' in Issue 84, available to purchase on TheRake.com and on newsstands worldwide now.
Subscribers, please allow up to 3 weeks to receive your magazine.