Permission Granted: Norton & Sons and E. Tautz
Few men in luxury British menswear can claim to have transformed the fortunes of both a Savile Row tailor and a couture fashion house. Rich in heritage, style and substance, Norton & Sons and E. Tautz are now both moving from strength to strength. The Rake caught up with Patrick Grant a few weeks ago to discover just how he's obtained this magic touch.
"A ready-to-wear business and a bespoke business are not the same thing," businessman-come-designer Patrick Grant tells me as we sit in the basement level of his fashion label E. Tautz's store on Duke Street, London. "Although Norton's and E. Tautz share a lot of customers, I think the way you tell a story and the way you present the brand, for example what they stand for and so on, are completely different things. At Norton's and E. Tautz, we attempt to make the best product possible. We don't think about cost, rather, we think about execution and quality and I think that boils down to my education in engineering and my desire to make lovely things. Both brands use the best materials the best method of manufacturing that they can."
Over the past 11 years, Grant has established himself as one of the fashion industry's savviest and most design-driven figureheads. Impressively, he has taken two English brands with a combined heritage that amounts to some 344 years, and injected a new lease life, design philosophy and overall direction into each of them. Both brands were seemingly disappearing into fashion-limbo, but, thanks to Grant's shrewd approach to differentiating two different classic British heritage brands from the crowd, they are now both going from 'strength to strength'.
One of the most interesting things about Grant is that he owns thriving businesses which sit across the whole fashion industry spectrum; bespoke tailor Norton & Sons, located on 16 Savile Row; luxury ready-to-wear high-fashion label E. Tautz, which in 2010 won the British Fashion Council's Menswear Designer of the Year award (and has since won a few more prizes of a similar ilk); and finally, high-street label Hammond & Co., which offers modern sartorial classics at a very affordable price point. Juggling all three (plus an outerwear manufacturer in Blackburn which he has also rescued) is no easy feat. Indeed, one gets the impression that he's a modern day fashion-industry polymath, overseeing multiple businesses from a commercial perspective and also keeping his finger on the pulse of their creative output. He must have gone to fashion school you ask? Not quite. He learned how to be an engineer and "design turbine blades and brake discs for cars" but found his way into the fashion industry almost by instinct: "Really simply, I love clothes, I love handmade beautiful things and I love heritage and history."
"Really simply, I love clothes, I love handmade beautiful things and I love heritage and history."
Norton & Sons, founded in 1821, was in dire straits come 2005, yet Mr Grant plays down the state of the firm when he took it, preferring to say simply that it was just in need of "a bit of TLC". It's important to note that Grant sold everything he had to embark on saving Norton's, borrowing money from friends and family so that he could come to the heritage brand's rescue, a valiant effort which underlines his love for British craft and heritage. "It was clear that there was a lot that could be improved, not least of which was going back to just doing bespoke tailoring and not selling shotguns and relative equipment." We do after all have routines as consumers. We go to certain places for certain things. If you want a gun you will go to Purdey, Holland & Holland or Beretta. You're not going to buy a gun from us."
Evidently, Grant realised the issue at hand and quickly resolved matters by keeping things simple. He set out the aim of "returning to being a really, really good bespoke tailors." Jump forward 11 years and that simple game plan has paid off, Grant informs me that they're "about three times the size now." The house now only offers bespoke suits with a refined, contemporary English cut and Grant's involvement in the firm has seen a slight refinement of the house's style that has clearly reaped rich rewards. This is also undeniably due to the success of their recently promoted head-cutter, Nick Hammond. Interestingly enough, Norton's ongoing success has been achieved by completely ignoring the power of advertising, celebrity brand ambassadors and PR. "We allow word of mouth to be our advertising," says Grant, which, as we all know, is the most effective way of doing so. "Genuinely," Grant tells me, "we have customers from across the world who have come to our little store on Savile Row. It was nice to finally think about that, that our little shop in this quiet street in London had such a global customer-base, having never spent a penny on advertising in our entire existence."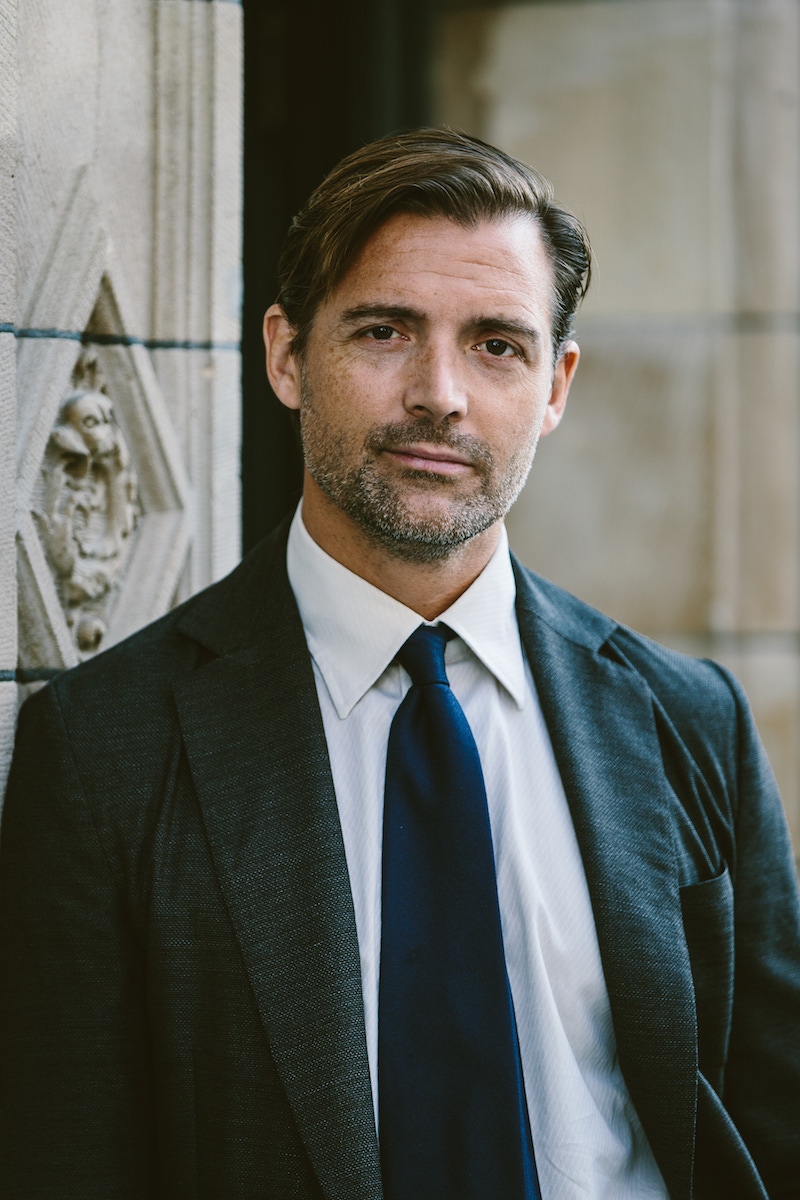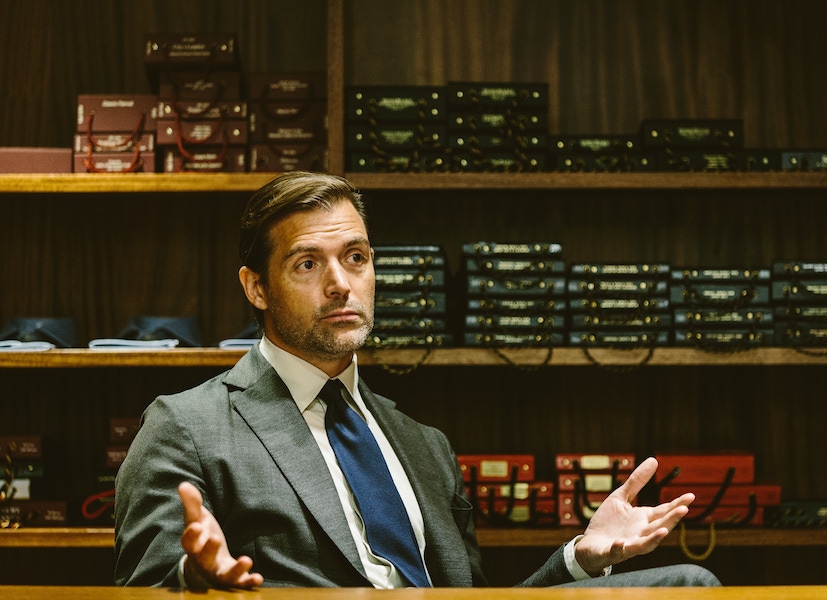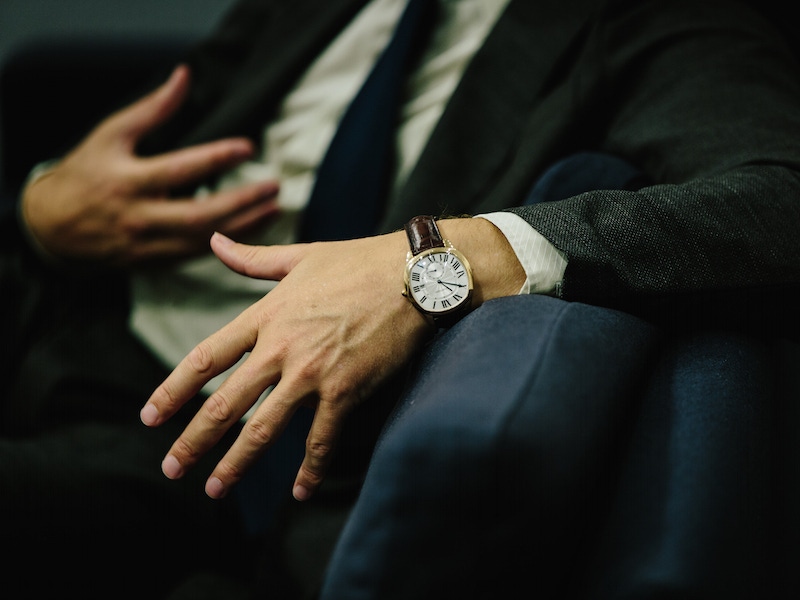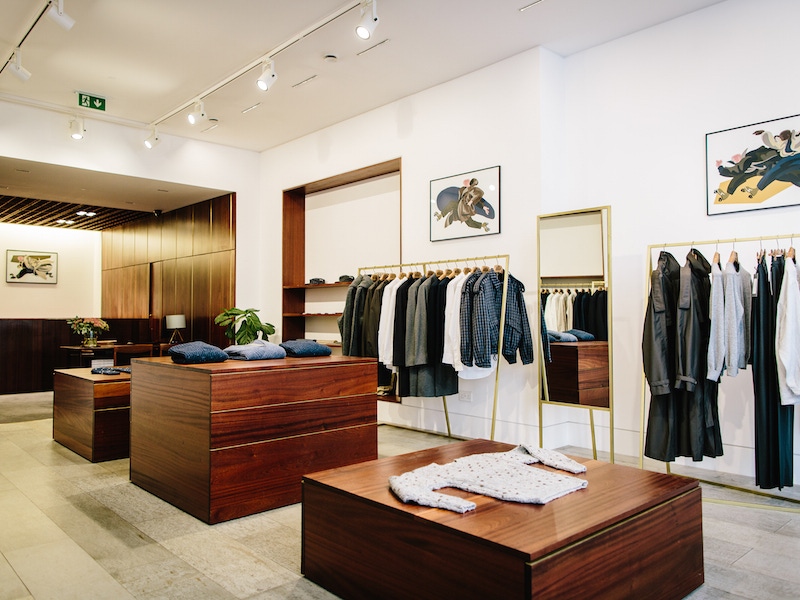 What about E. Tautz, the fine tailored ready-to-wear sister of Norton's? Like its sister, it also needed a bit of TLC. Grant reflects: "E. Tautz is a separate brand and business with a separate set of rules and identity." Founded in 1867, E. Tautz's heritage lies in traditional sportswear. "It was a great luxury sporting house. Its founder, Edward Tautz, was a real innovator in cut and fabric." Now in Grant's care, those two focuses are still reflected in the brand's ethos. The house's cuts, from outerwear to trousers, are loose, full of freedom and obtain a timeless yet contemporary aesthetic. Edward Tautz made his name as the sporting tailor to Europe's nobility, making clothing for mainly for riding, golfing and hunting (including, to my surprise, otter hunting), using luxurious materials such as silk and cashmere.
Developing the house's interest in heritage and functionality, Grant makes the point that purpose is key to E. Tautz. "We want our clothes to work beautifully in their application. I think that rigour and discipline is really important to our clothes coming out the way they do. We think about how it's going to wear, and we think about how a piece of clothing is ultimately going to be worn, and how the material we are going to make it from is going to perform and last."
Indeed, that design ethos resonates through both brands, as both products are built to last with the quality of materials being intrinsically important. Despite the main difference that Norton's cuts a suit with a subtle house-style, Grant makes the point that "every single piece of clothing we do at Norton's is a conversation between the customer, myself and the head cutter." E.Tautz, on the other hand, is a retail offering with a recognisable utilitarian house-style, and there are crossovers between the two both in terms of consumers and materials. Grant tells me that Norton's customers will often go to E. Tautz for their knitwear, socks, shirts and rainwear, all of which are manufactured in the UK, many at the same mills and manufacturers as Norton's.
"Most of the manufacturers we use are in the UK, so our knitwear comes from three sources which have Royal Warrants."
That is, perhaps, the biggest common denominator between the two heritage brands; British manufacturing and materials. "When I started at Norton's 11 years ago, I decided that we would only use British fabrics. I think we were one of the first businesses who took that approach." This is undeniably true, as Norton's apply a huge amount of emphasis on maintaining the moniker "Made in Britain". They source much of their materials from our country's best offerings; flannel from the west of England and wool from Yorkshire and Scotland. Likewise with E. Tautz, "most of the manufacturers we use are in the UK, so our knitwear comes from three sources which have Royal Warrants; Corgi Hosiery, Johnston's of Elgin and Begg & Co."
There's no denying that Patrick Grant is very impressive; an intelligent, informed British-supporting entrepreneur with creative flair who is able to juggle multiple disciplines and interests at any given time. He says it's automatic, "You just switch hats instantly. I have to do both, so I just do whatever I need to do at any particular time of day, or day of the week." Grant is also impressive in the scope of his creative thinking. Whilst Norton's style has remained timelessly elegant for almost two centuries, E. Tautz has claimed many design awards and this is wholly down to Grant's design work. He is making effortless clothes that he enjoys and wears himself (he informs me that he is wearing a Norton's suit, E. Tautz shirt, socks and tie, and John Lobb shoes) and this comes across in his collections. The future seems immensely bright for the impresario and one can't help but get the impression that Grant's mission is not yet over, that there is more to salvage. No doubt sooner or later he'll inject the same energy that he has employed so magnificently with Norton & Sons and E. Tautz into another time-honoured British brand.
www.etautz.com
www.nortonandsons.co.uk