Pitti Insider: Day One
Pops of colour, chaps in chapeaux, and an eclectic melange of casual tailoring punctuated the first day of Pitti Uomo in Florence.
The biannual occasion of Pitti Uomo has swung back around again as the world's coterie of menswear buyers, stylists, peacocks and the unfathomably well-heeled unemployed descend upon the Tuscan city of Florence. For the minority actually there for work, it proffers an opportunity to make some forward season buys from some of the best artisanal brands menswear has to offer, while for others there are ample opportunities to (and I misquote 50 Cent here), 'get snapped or die tryin'. Now, it must be said that a good portion of those do indeed die trying far too hard to impress. More often than not you'll find this strange breed perched on a wall, quietly preening themselves while seemingly completely unaware of onlookers (when in actual fact, every synapse in their narcissistic bodies is trained to locate the crosshairs of a zoom lens). There are however, some very fine examples of how to dress (up) during this week of sartorial business. Our man on the ground has been capturing some of the more interesting looks strolling about the Fortezza da Basso, which I will help to decode for you here...
In a sea of brown, colour floats to the top
We've been seeing a significant number of Pitti-goers favouring earthy hues this season, including every shade of brown known to nature. Brown on brown, with a sprinkling of herringbone weaves and various patterns is an excellent way to nail tonal dressing in the winter months but it's always advisable to make an admittedly small splash in the palette with a bold colour or two, especially in shirting or ties, which naturally draw someone's gaze to your face. We saw some very eye-catching examples of this on Day 1: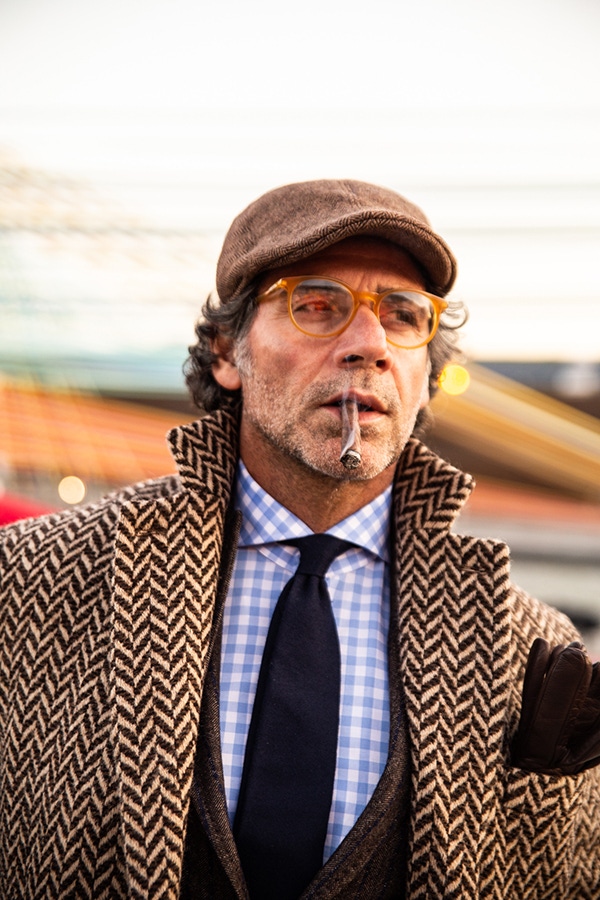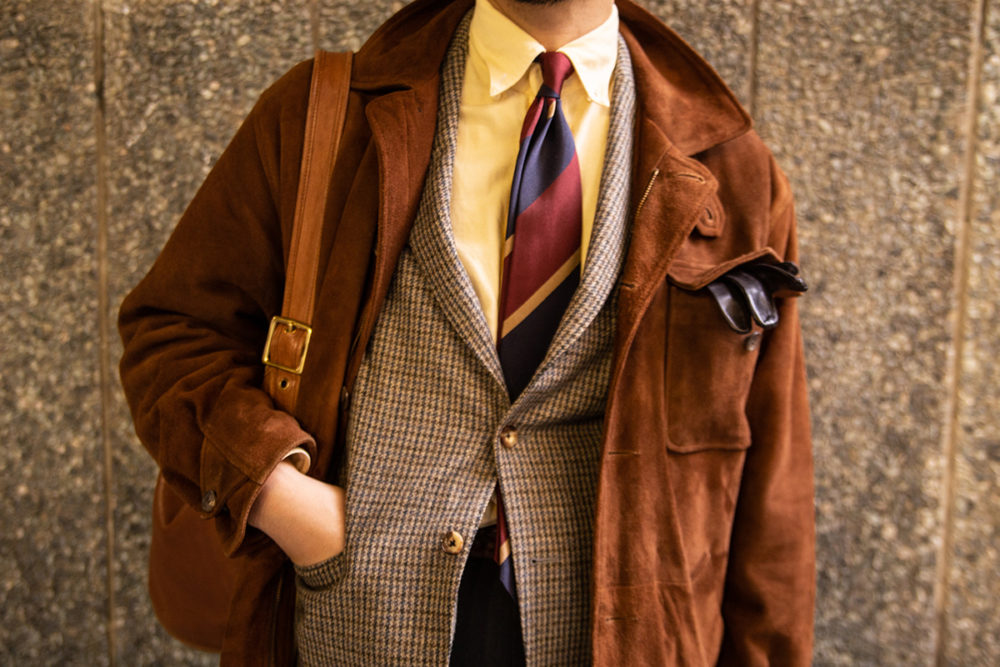 It's a heady time for hats
Recently I was shown an incredible reel of salvaged film that documented a daily scene in Paris in the late 1800s and what struck me was the incidence of every single man in the frame wearing some type of hat. It's not so long ago that man wouldn't, no,
couldn't
leave the house without something to cover their heads. More recently, the beanie and the cap have worked their way into classic sartorial ensembles, but it was evident at Pitti yesterday that the fedora and its smarter cousins are back with a bang.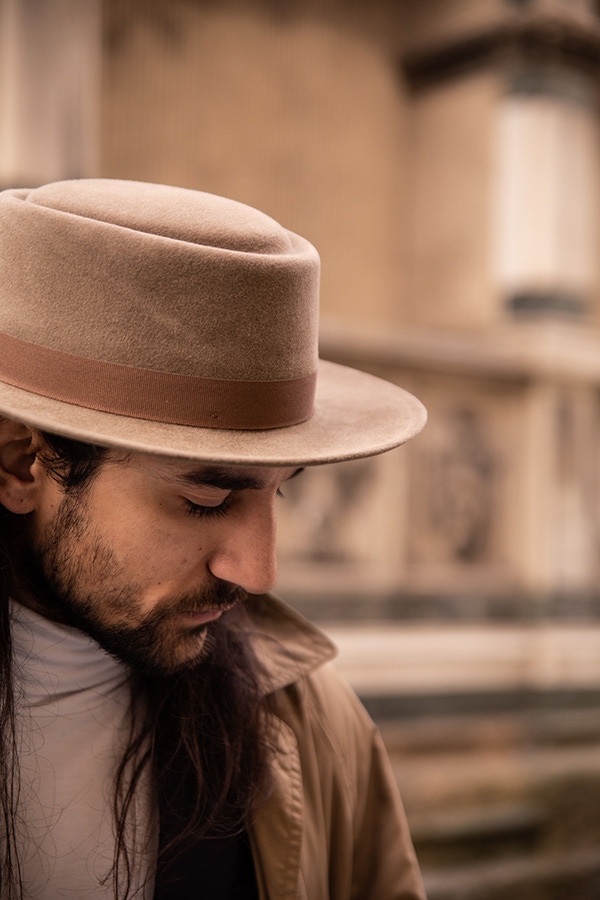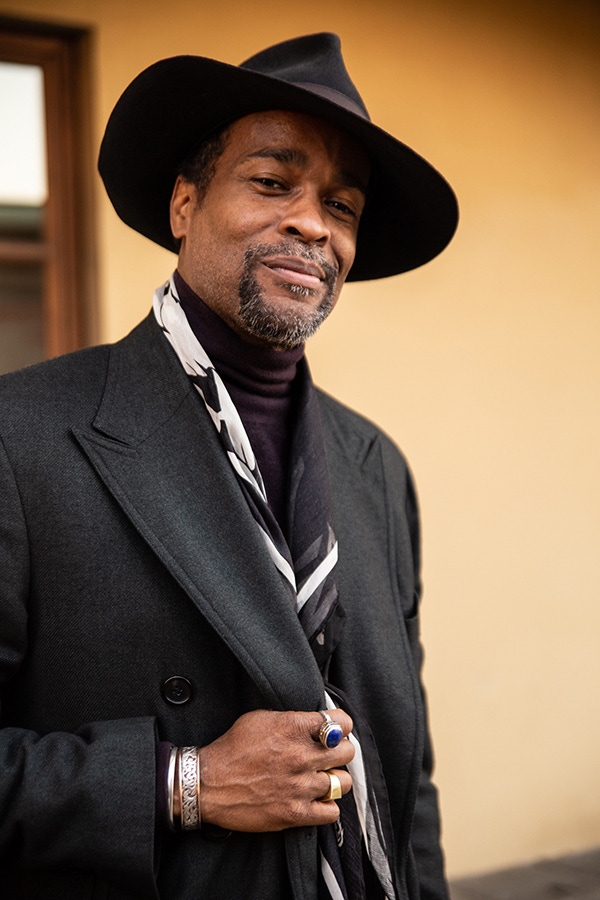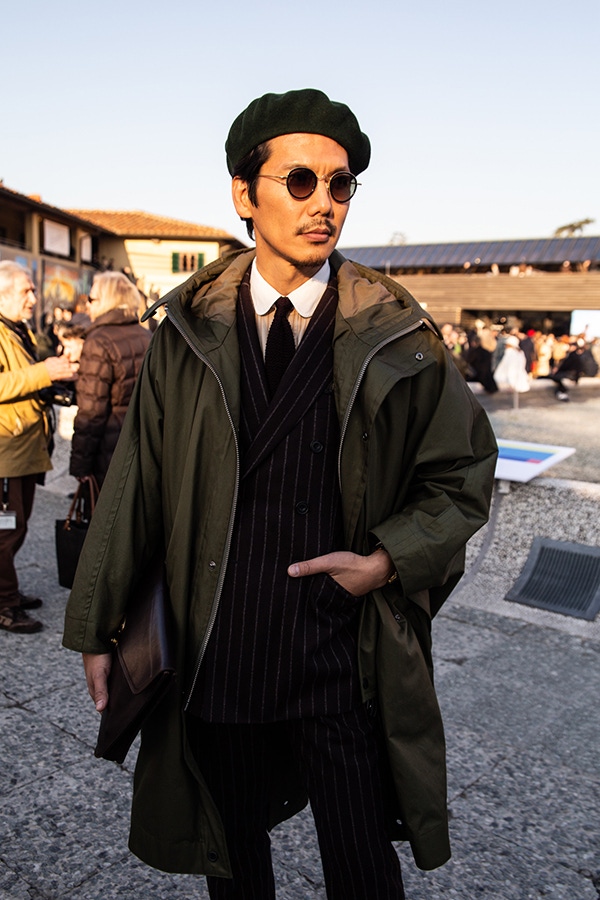 Jewellery is always at hand
For some it's an embellishment too far, but what is for sure, those conservative types are scarce at Pitti. We witnessed a glut of jewellery - gold, silver and otherwise - mostly in the form of rings and bracelets (necklaces were either concealed or done away with entirely - we'll find out this summer). Hand jewellery is a very effective way at displaying one's personality and they can often hint at nuances of character. Where our brains are quick to make first impressions last, these are often revised at the glance of a skull-headed bangle or rock 'n' roll ring peeping out from a formal business look. They hint at a secret life, and mystery always adds another dimension to style.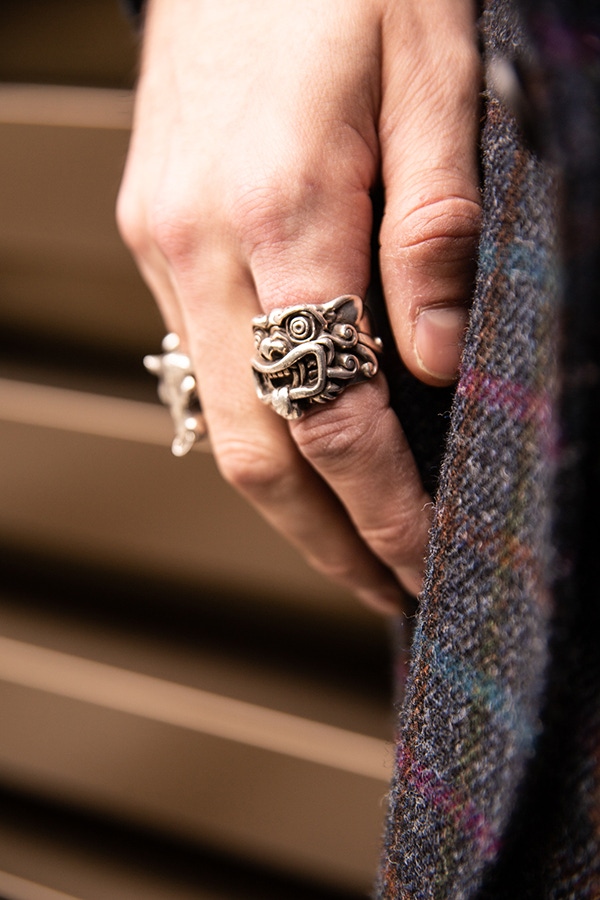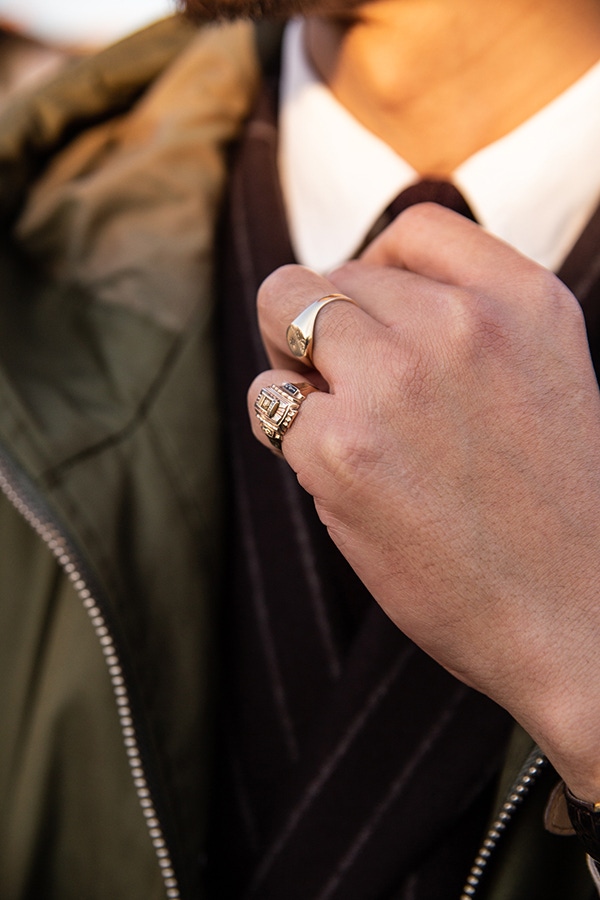 Casually Does it 
While tailoring itself might not be evolving at any great pace, the way men are wearing it certainly is. The old codes which were designed to be adhered to are merely signposts these days, as the sartorial crowd lead their looks every which ways. One direction we've noticed is a general casualisation (I know, fake word) of classic suiting. We've seen jackets swapped out with leather biker blousons, sneakers and caps with suits, and perhaps most oddly, a very recent trend in the unbuttoning of button down collars (as if they weren't casual enough). I'll say it now - I'm not a fan of this last one. It looks untidy rather than louche but, hey, each to their own.