Pitti Insider: Day 2
Our man in Florence delivers the latest dispatch from Pitti Uomo.
Having put in a truly Hemingway-esque shift at Caffè Gilli last night, The Rake team have been back on the (admittedly shaky) ground at Fortezza da Basso today, scoping new brands for future seasons and further strengthening relationships with the brands you love to shop today. Many questions were posed over an aperitivo or six last night, such as why is a negroni called a negroni, and why, if there are 400 billion birds in the world, do you see so few dead ones? The team got to the bottom of the former, but are none the wiser on the latter. If you happened to be at Pitti today and saw a group of men looking skyward, say hi to The Rake team. Anyhow, I digress. A cracking day for sartorial menswear inspiration it was too. This is what we learned...
Someone let the dogs out...
...Which is an editorialised attempt to say we saw a hell of a lot of houndstooth. The pattern was everywhere and in all guises, from the classic monochrome style to more intricate iterations contained within check patterns. It's predominantly an outerwear pattern precisely because it's so striking, so if you're against bold colours, going for a houndstooth in a black/white or muted earthy tones is an excellent alternative.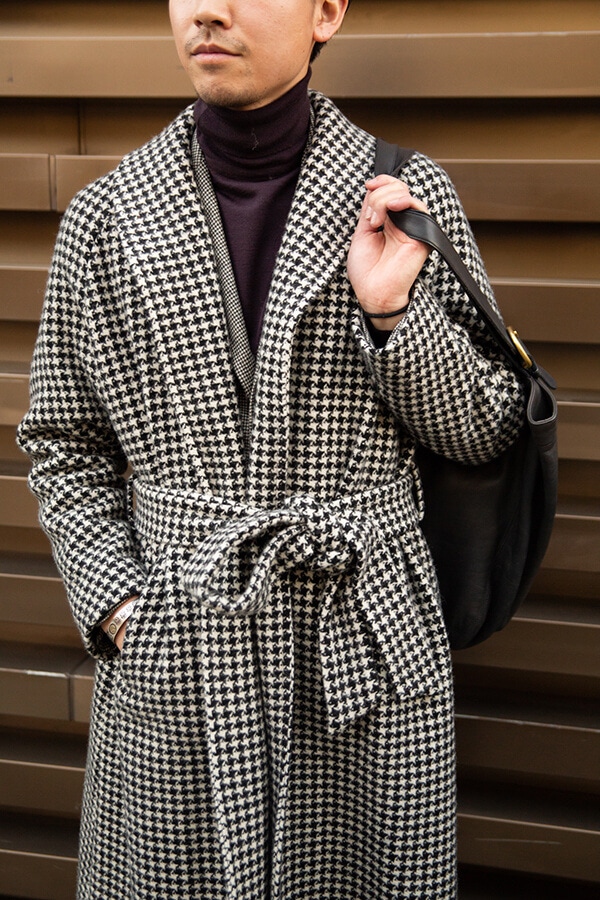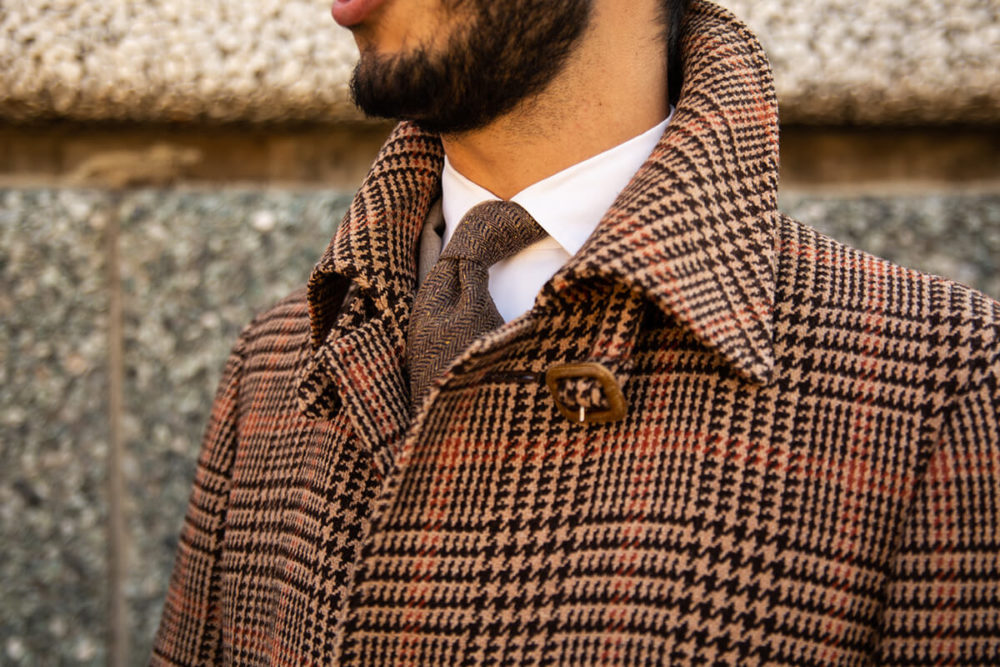 Who's for Herringbone?
Not satisfied with houndstooth, Pitti goers were keen to add another pseudo animal-derivative to their pattern collections, this time in the form of herringbone. More subtle than houndstooth, herringbone tends to look fantastic in autumnal tones such as browns, greens and greys, all of which bring out the best of the chevron design. One of the best herringbone pieces we saw all day was this outstanding coat on the shoulders of one Luca Rubinacci, who smartly offset the light-grey pattern with a tonal blend of blue and finished with a flourish of red silk. Hats off to you, sir.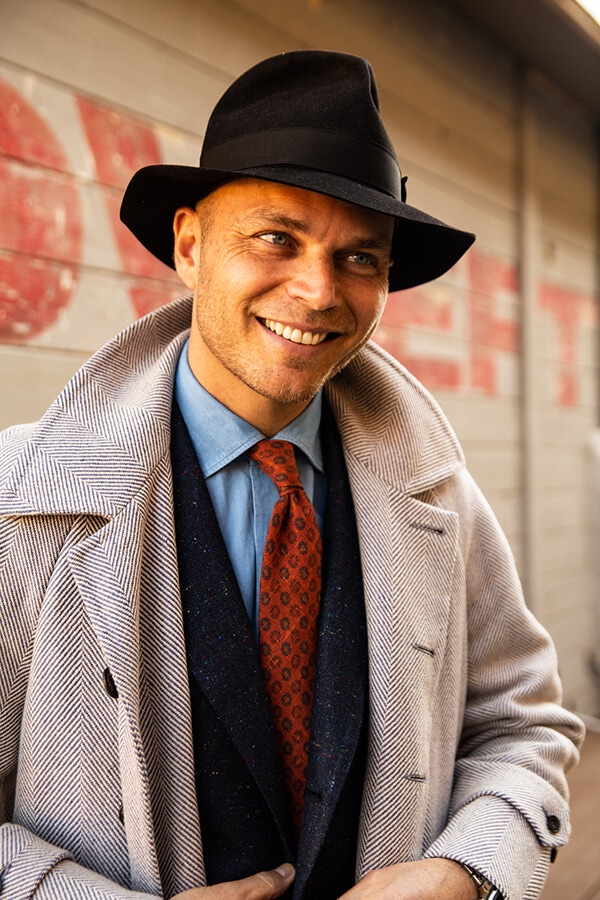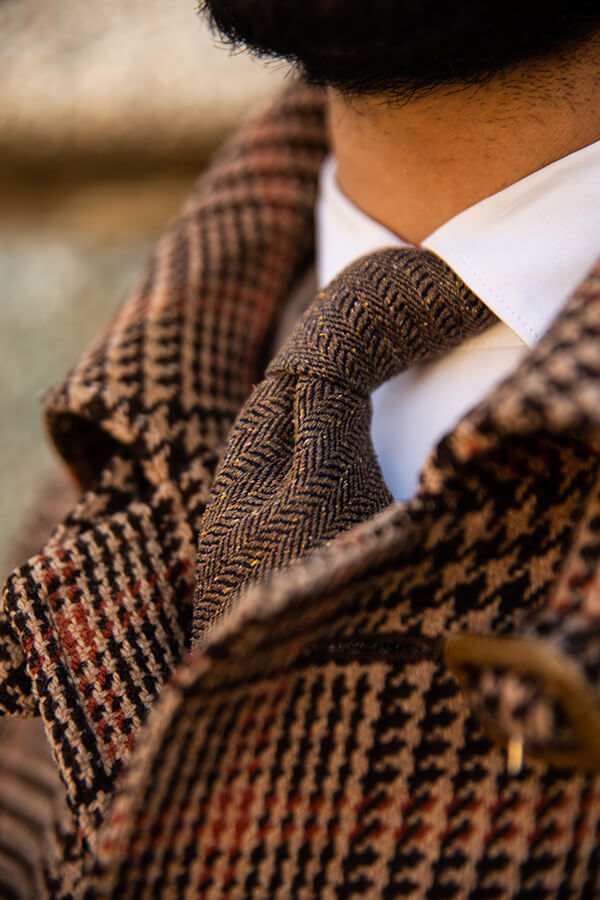 Turbo-charged ties
I want to say that at Caffè Gilli last night, a young Florentine urchin dressed in Eggshell White or whatever that brand is called, strolled into the bar, bravely declared that the tie was dead, and quickly turned on his polyurethane heels to make for the exit. But even before such blasphemy had been digested by all, 10 strong sartorial types had already hoisted the delinquent up by his drawstring trackpants and were admonishing him with the differences between a half-Windsor and a four-in-hand. But I would be lying. The point of this gambit is to reinforce the fact that the tie is indeed flourishing, especially the bold geometric pattern styles. We saw some crackers around Pitti today.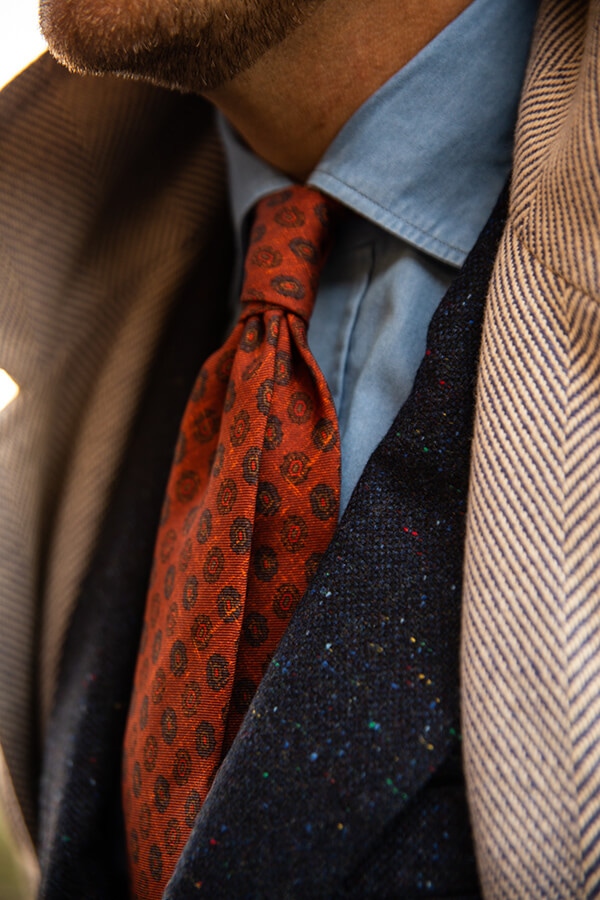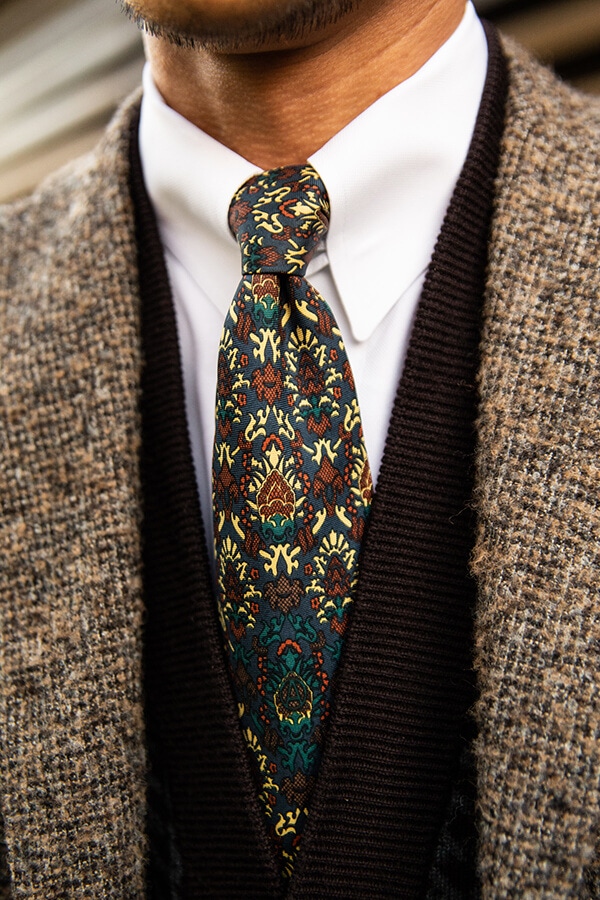 If in doubt, join the navy
Despite what I've just said about houndstooth, herringbone, and geometric print ties, there are times when good old navy blue will tick every box. It doesn't have to be boring either. We saw some stunning examples of chaps wearing nothing but navy from head to toe, and looking very elegant to boot. Which brings me on to the navy blazer, which is a non-negotiable piece of kit. Every man should own at least one style because it is so dependable and versatile. If you're in any doubt, take your cue from one of the best-dressed guys we know, Mr Shuhei Nishiguchi, who makes the ordinarily earthbound combination of a navy blazer and jeans look somehow like they fell to earth from menswear Valhalla.